The overland Silk Road & ancient routes cross the Asian continent, from China in Asia, to Turkey and the Mediterranean, where the routes extend by sea to Europe, Arabia, and North Africa. Central Asia is the heart of the largest landmass on earth, known as Eurasia. Central Asia's role as the conduit between cultures is symbolized by the "Silk Road."
Having learnt about the ancient trade routes when I was in school, I have dreamt of reliving this route in my travels one day. Last year, I was able to take two weeks off to experience the China leg of the Silk Road with a friend. It was definitely an eye-opener and fantastic experience. Some parts were not easy, despite my knowledge of the Mandarin language and I would advise any adventurous traveler to hire a local guide, especially once you cross over to the Xinjiang Uyghur Autonomous Region of China. And if you do not speak Mandarin, it is best to hire a local guide for the entire journey to facilitate any communication with the locals as they do not speak English and it will also ensure you get to see the many wonderful cultural and colorful places along the way as most are not that easy to find and the signs might not be in English.
So this was my journey and if you do plan to embark on this adventure, I hope you will find it useful. I have also indicated approximate cost for some of the local tours that I have used in local China currency for reference.
Visit Huaqing Hot Spring + Qin Shi Huang tomb + UNESCO Terracotta Warriors (local tour available to cover these three places + Banpo Neolithic Village + Big Goose Pagoda at approx. cost CNY 300)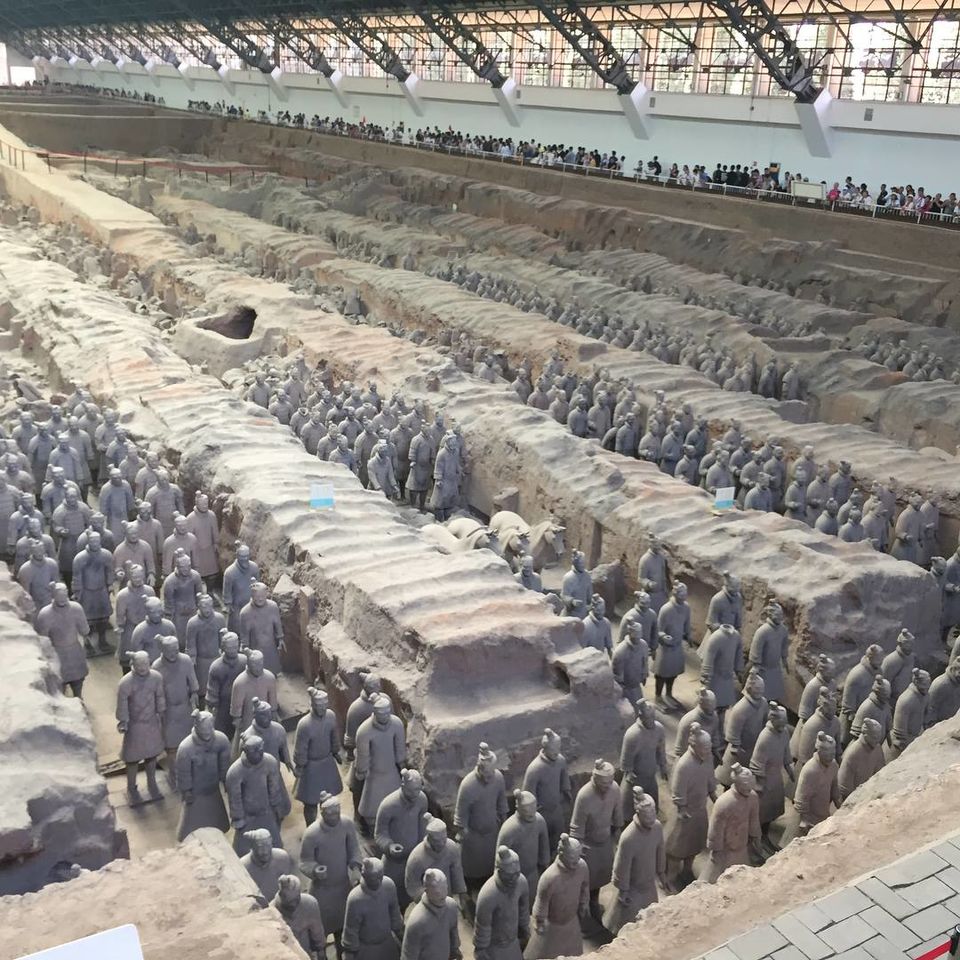 Day tour which includes bus trip to Huashan at approx. cost CNY 245. Once there, you have the option for the following routes:
- North cable car to North Peak
- West cable car - more scenic & less crowded
- Plank Walk at South Peak area of 2000m vertical drop with safety harness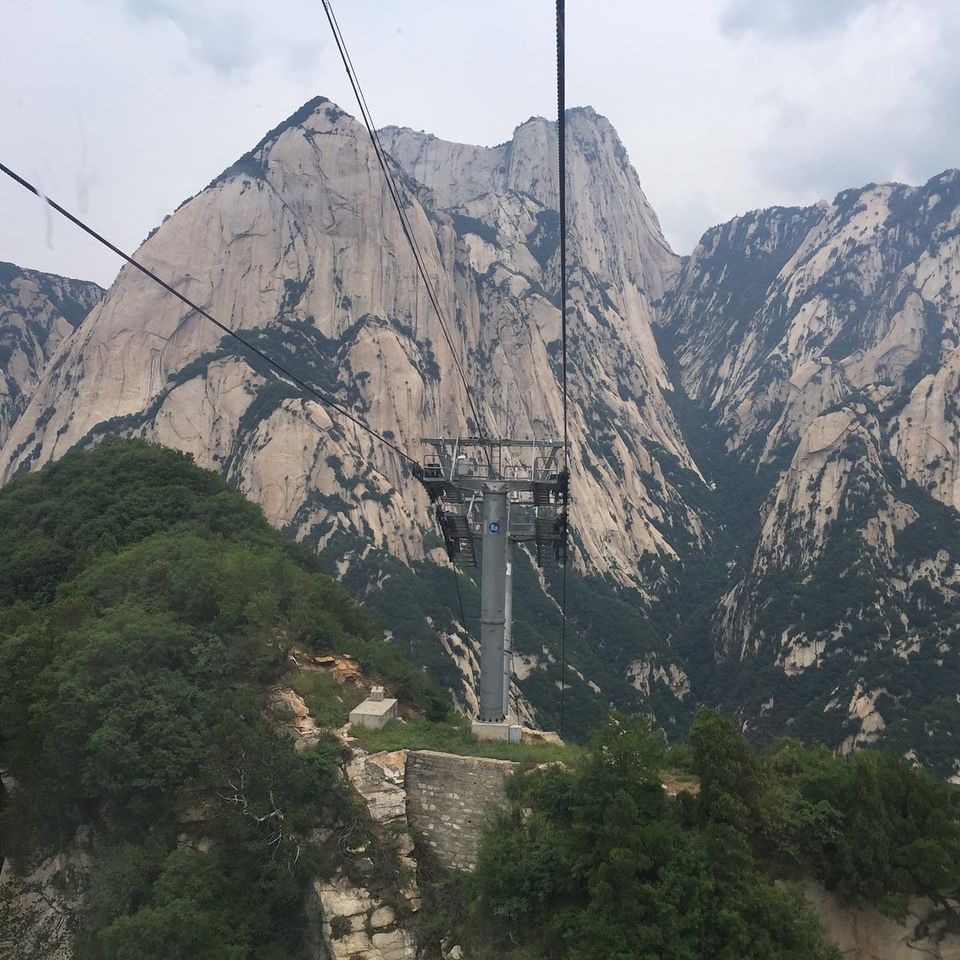 Xi'An to Tianshui
- Morning softsleeper train to Tianshui and met with local tour guide
- Visit Tianshui grottoes (entrance fee at approx. cost CNY 70)
- Drive to Xiahe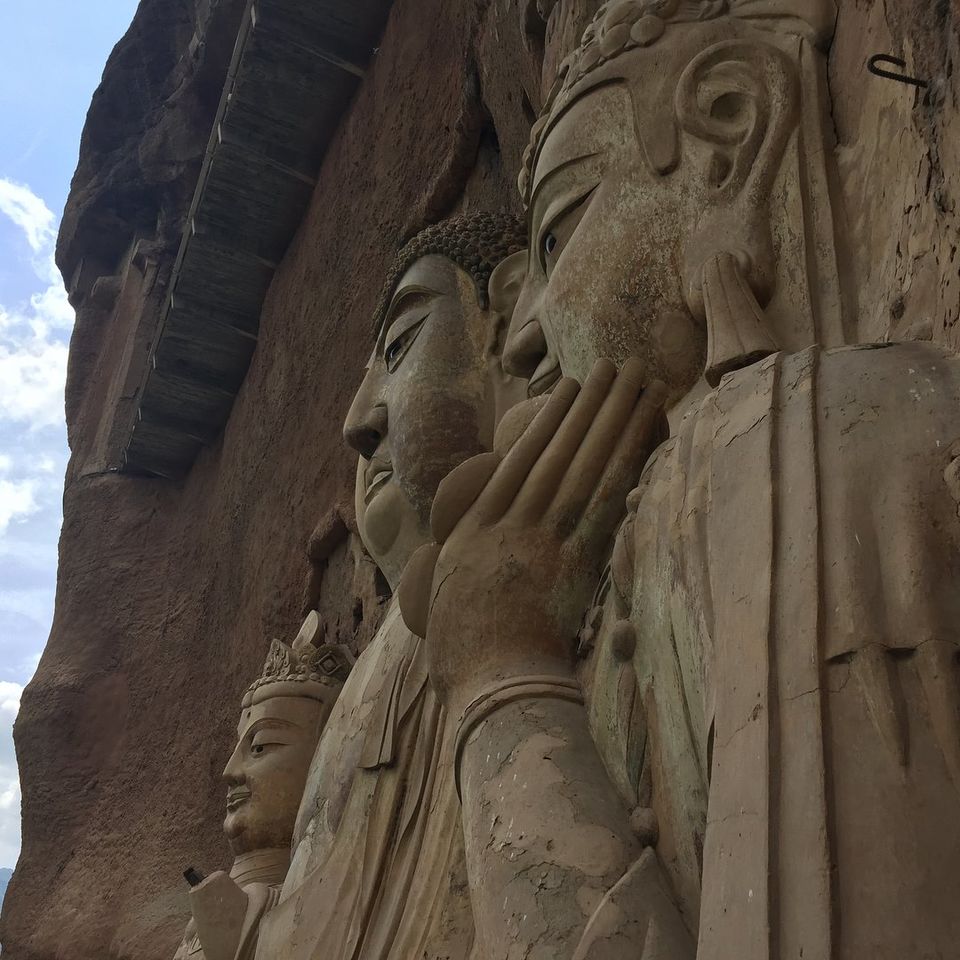 Tianshui to Lanzhou
- Visit Binglingsi Thousand Buddha Caves
- Visit Labrang Monastry
- Drive to Lanzhou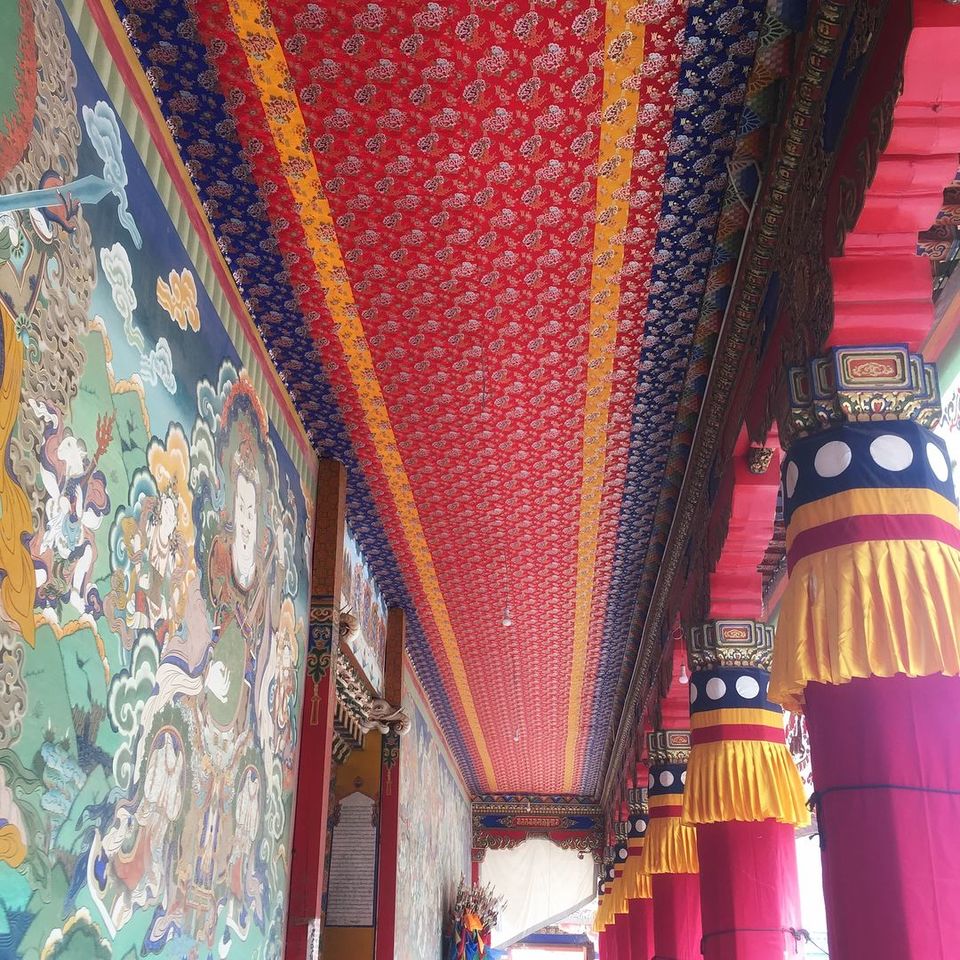 Zhangye to Jiayuguan
-Hardseat train to Zhangye and met with local tour guide
- Visit Great Buddha temple (CNY 41) + Matisi Grottoes (approx. cost CNY 235) + colourful Zhangye Danxia National Geological Park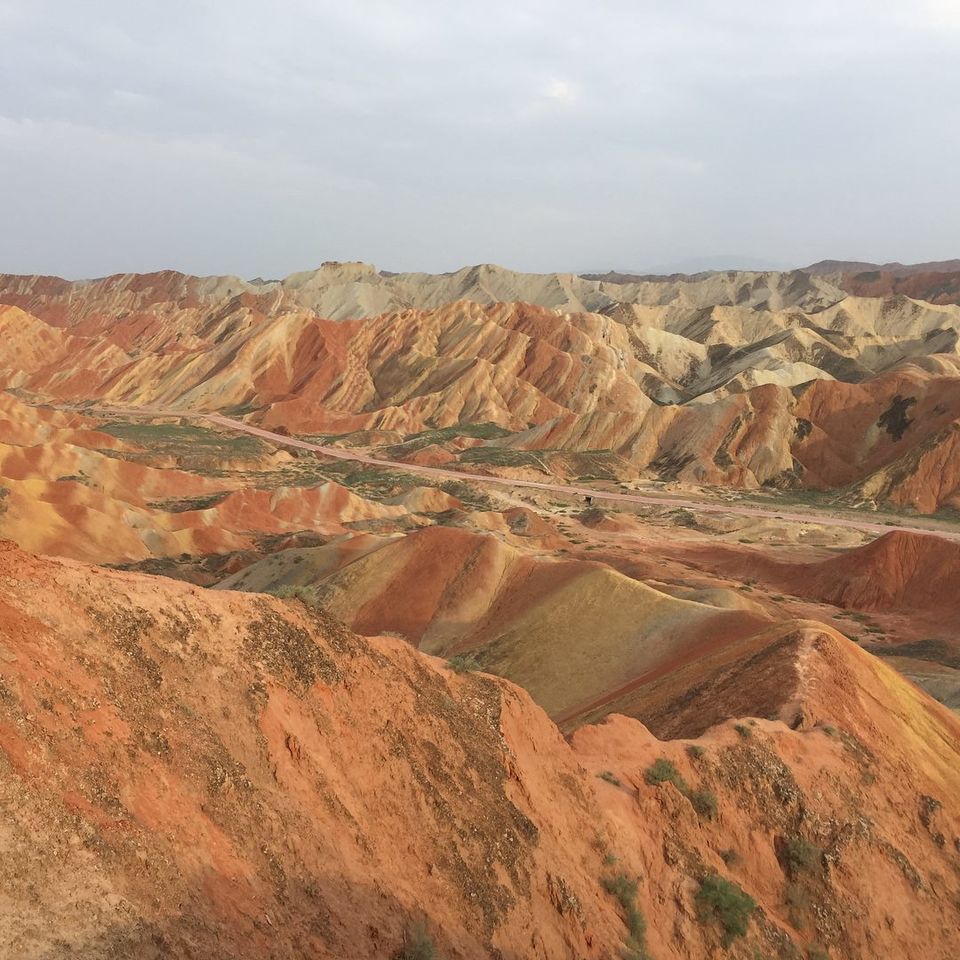 Jiayuguan to Dunhuang
- Visit Jiayuguan Pass + Great Wall Museum (approx. cost CNY 350)
Dunhuang to Turpan
- Visit Mogao Grottoes UNESCO @ 4th century caves, murals, frescos, sculptures (approx. cost CNY 280)
- Drive to Mingsha sand dunes + Crescent Moon Spring Oasis + camel riding (approx. cost CNY 170)
- Softsleeper train to Turpan (overnight) – 790km distance (approx. cost CNY 275)
Turpan to Urumqi
- Visit Flaming Mountains (China's hottest place) + Jiaohe Ruins (UNESCO) + Karez Underground Irrigation System + Bezeklik Caves + Emin Sugong Minaret
- Visit Weiwu'er Ancient Village + Putaogou Vineyard (Grape Valley)
Urumqi to Yining
- Train from Urumqi-Yining
- Yining train station pick and visit Chaychun Village (1-2h drive)
- Local home cooked dinner at Abdul Wahab's house
Tograsu Grassland
- Drive 1.5hr to Tograsu Grassland
- Learn about the local Kazakh nomadic culture and beautiful grassland scenery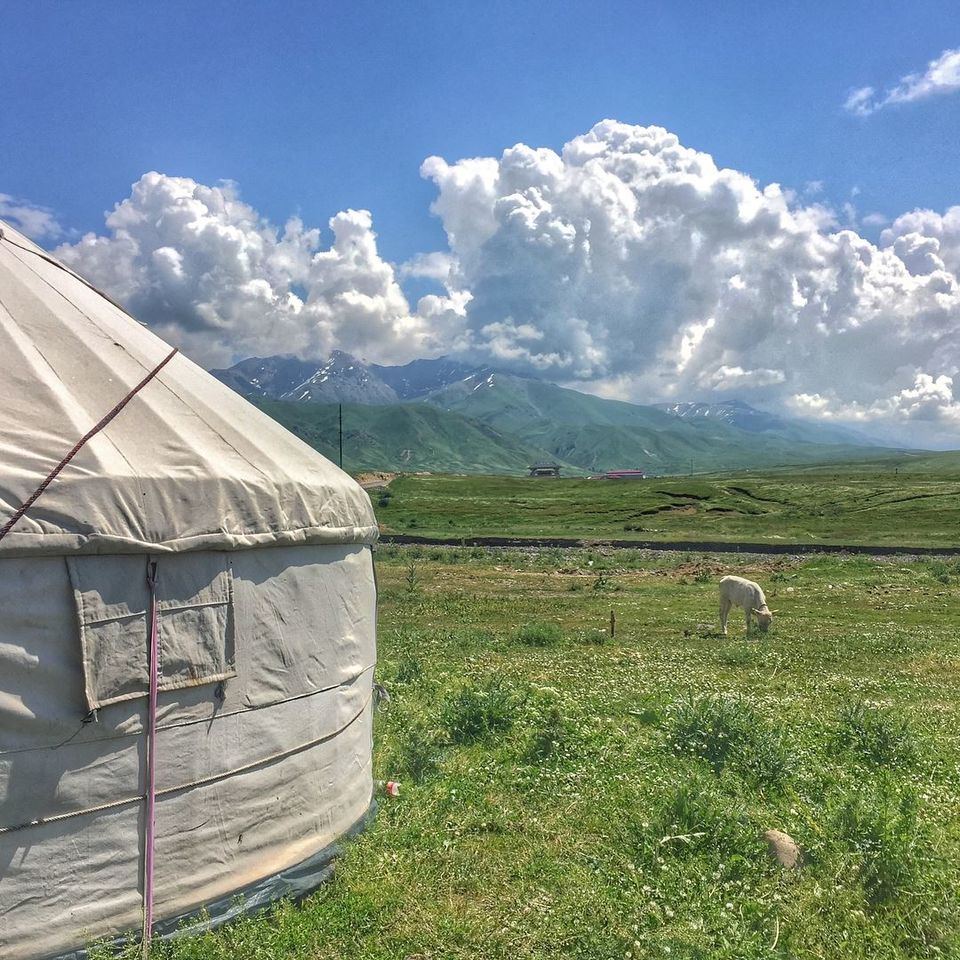 Sayyam Lake
Drive 2-3hrs to Sayyam Lake
Hike around/ rent a horse (own cost)
Overnight at Kazakh Yurt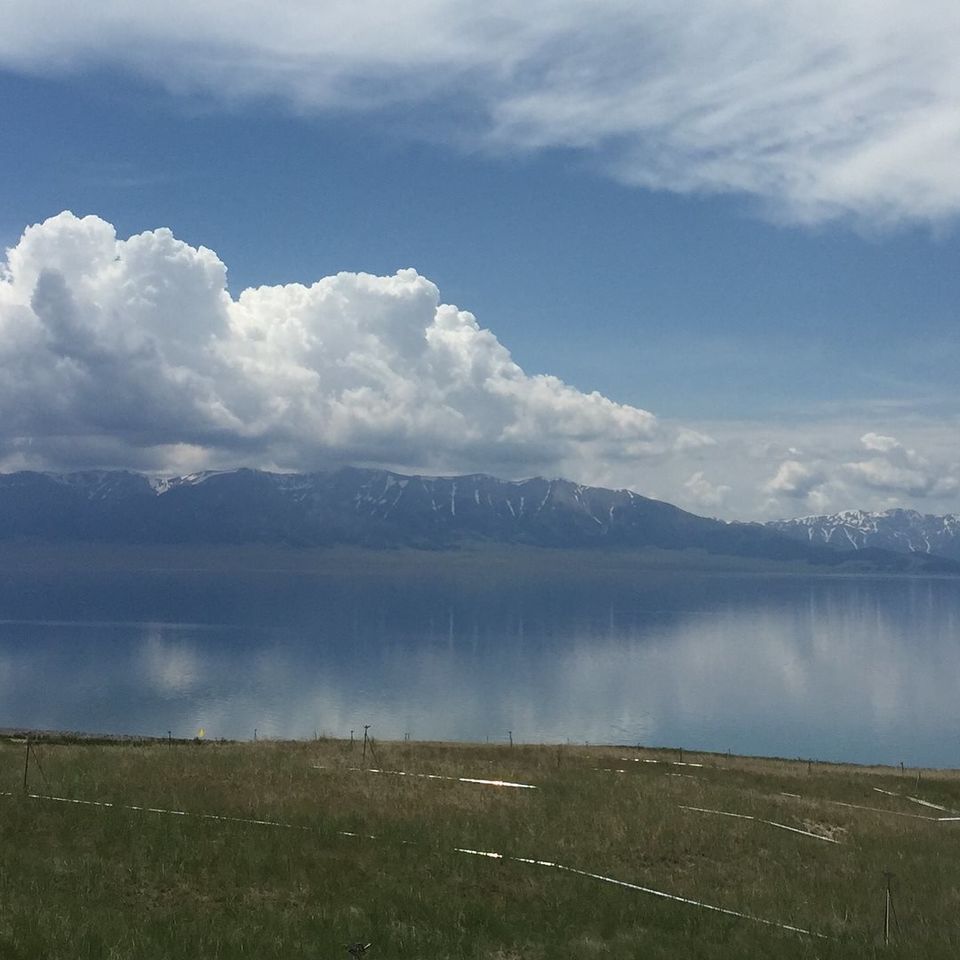 Sayyam Lake to Yining to Urumqi
- Drive back to Yining; free & easy
- Afternoon train to Yining-Urumqi
- Visit Xinjiang Autonomous Museum
- Visit Urumqi Grand Bazaar + Uyghur song-dance show (approx. cost CNY 300)
Urumqi to Xi'An to Singapore