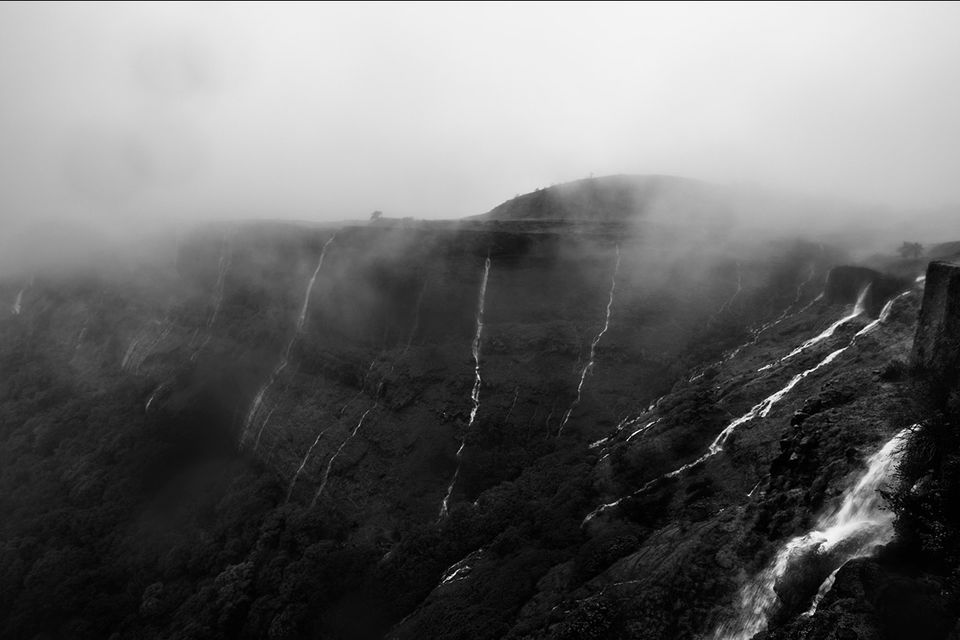 These photos were taken during a trek to Visapur Fort, Maharashtra, and it is one of the most enchanting treks I have ever been on. From clouds engulfing you suddenly out of nowhere, to waterfalls partially flowing upwards due to wind speed, you can experience it all there. There is a particular stretch of the trek where one has to climb over a small waterfall! The task may seem daunting at times, but the risky and tiring trek will feel worth once you reach the top.

HOW TO REACH:
The best way to reach Visapur is to take a train to the Malavli Railway station. Trains to Malavli are available from both Pune and Mumbai, but it's closer from Pune.
The fort is about 9km to 10km from the station, out of which 5km is steep road.

BEST TIME:
Monsoon is the best time to visit Visapur Fort. I would suggest to check the weather report and visit on a day when heavy rainfall is expected. The mist and wind adds a magical feeling to the place. The place usually remains dry and sunny in other seasons.