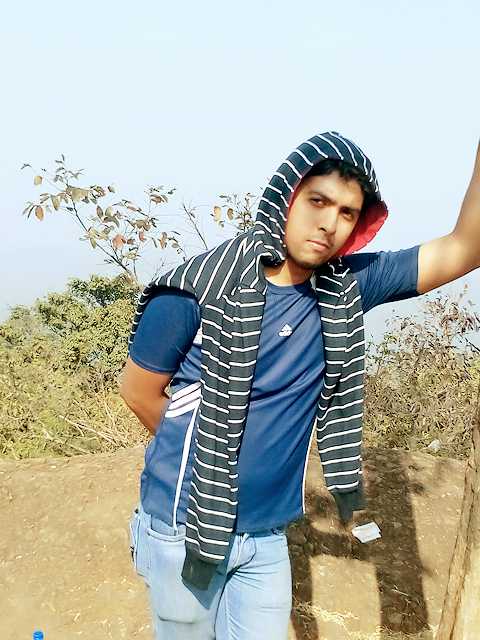 Our life is simple. We all live to survive. We are not stable. We are like the refugees who can't stay in one place. But our world has framed scheduled life for every human being. From 8:00 am to 5:00 pm we work like a programmed machine which follows instructions and complete the task. No one wanna live such kind of life regularly. We all are hungry for the adventure.
Travelling, skydiving, mountain climbing, camping and a lot more are the most interesting adventures. A lot of people do such kind of activity to spend some of their time in extraordinary thing to feel fresh and live happily. I like the beauty of nature which addicts me. I can live my whole life travelling around everywhere observing each and every part of this beautiful surrounding. Travelling is my life, it is my first love. No one can separate us.
I travel a lot. I prefer walking rather than driving. Even walking is good for health too. But the thing is we got bad habbit of Vehicles. We don't go anywhere without bike or car. So I decided I will do something unique in my winter vacation. The most interesting thing i did in this winter is trekking in Dalma hills. Now the question arises Where is this Dalma hill?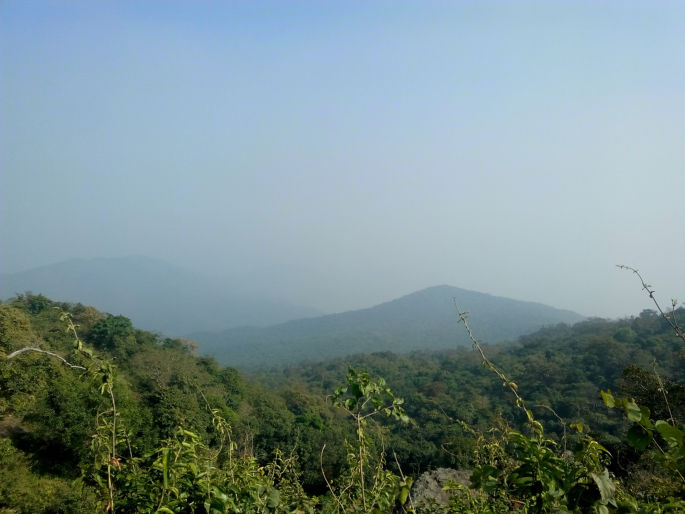 Dalma hill is the highest range of jamshedpur which is 910 ft above the ground. I with my friends Amit Bannerjee and Niranjan tiwary trekked through the jungle. When we started we were little bit scared because this was our first trekk in Dalma and none of us was having experience. No one visited Dalma before . So this trekking adventure was one the exciting thing in our life. We crossed from the bushes, ran between the trees and ate some fruits from the trees. We also found a Ganesh temple inside the jungle. It was amazing. We relaxed for five minutes there. My legs was paining a lot but after two hour and thirty minutes we reached the top of the Dalma hill and visited the Shiv temple and Hanuman temple. We stayed there for one hour and enjoyed the ravishing scenario of nature. It was like a challenge to me whether I can reach or not but I did it. I was happy and don't wanna leave that place but we can't do anything so after one hour we hit the road side and walked down.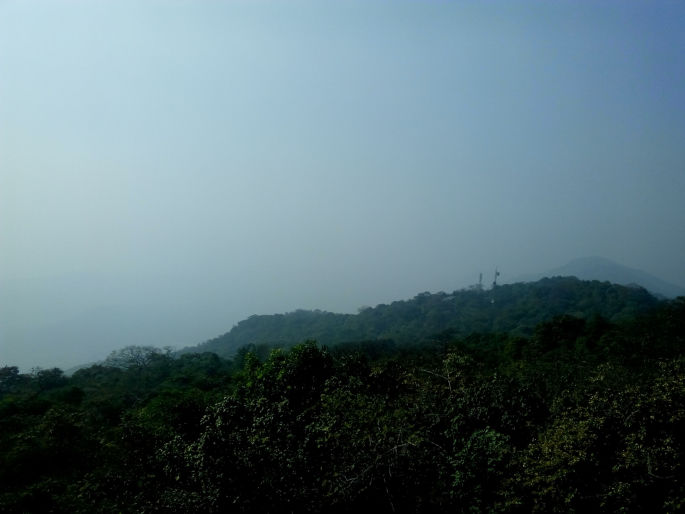 Well I thought the roadside route distance was which will be easier than the forest route. I was wrong and We all have to marched 30 km down which was one of the most deadliest task I have ever done. While walking down we also enjoyed the fabulous and fantastic view of the hills surrounded with dense fog. We even saw the area from where the elephants use to live and it was forbidden to visit. Just close to it Dalma wildlife sanctuary was also situated where tourist can enjoy by watching animals. It is a very nice place to visit. We were very much tired but one of my friend Amit who is an athelete walked down very fluently. Remaining Niranjan and me we faced a lot of problems. My leg was not in a mood to walk further but I continued my journey. We were also looking for lift but no one gave us. After we reached near the highway we saw a truck who was going jamshedpur so finally we got the lift. After walking down three hours continously we completed our trekking adventure and when I reached home I jumped on my bed and entered into the world of dreams.
It was completely an exciting and one of the best adventure I have framed with lots of memories which will always remain in my heart. This trekking adventure was full of craziness, thrill and addiction. I completed it with my friends and it will be the best part of my life. Life is short we don't know when we will die or when we will see our friends again. So we should not wait for the right time. We all should be doing such type of adventure every day in our life. I enjoyed with my friends and had a great time with them. Breath, live and follow your heartbeat what it says and do the things you want to.
This post was originally published on Untold Stories Of Harsh.