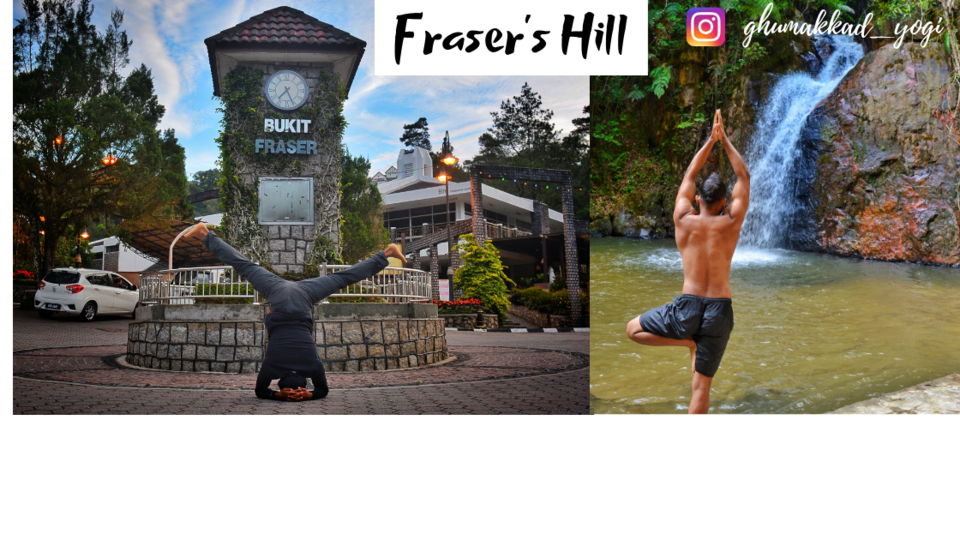 Are you looking for a weekend getaway to a cooler place in Malaysia or are you interested in bird watching? Then Fraser's Hill is the place you want to go to. So let's get to know about the place first!!
Fraser's Hill a.k.a Bukit Fraser is a mountain village in Pahang, Peninsular Malaysia, known for its highland rainforest and extensive birdlife. Several nature paths, including Pine Tree Trail and Bishop Trail, cross jungle terrain sheltering migratory birds like the Siberian Thrush. The area also harbours Malayan tigers and rare trig oak trees. Near the village is the Jeriau Waterfall.
Are you ready to explore the place with the ghumakkad yogi?
Driving is one of the best ways to explore any place. I was thinking of going for this long drive from quite a long time. Now after completing it I can definitely say it was one of the enlightening experience as I got a chance to see local Malaysia and all the stunning views on the way. Peninsular Malaysia is lush green and Pahang State, in particular, consist of mountains and many forests. Moreover driving in Malaysia is altogether a different experience as most of the cars here are automatic and roads are smooth like butter.
I booked my car Nissan Almera through GoCar app for three days from 18-20 May. We started our trip from Kuala Lumpur around 8 AM (The original plan was 6 AM). I highly recommend going in the early morning as mornings in Fraser's hills are blissful. As I Stayed there for a night so I was able to witness it.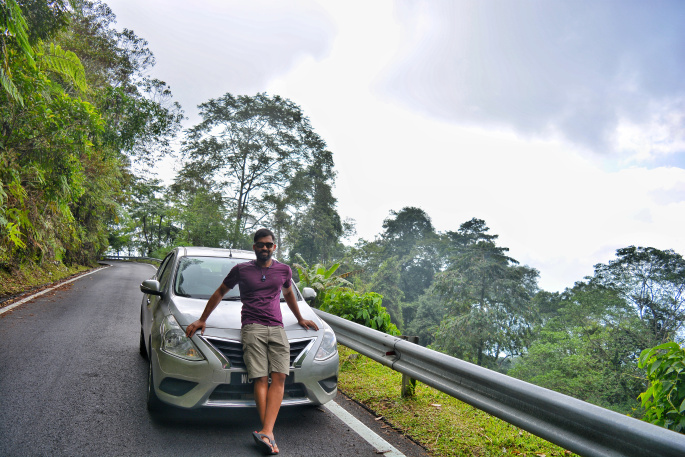 Getting there: This town is situated around 100 km from Kuala Lumpur. There are two different way to reach Fraser's hills one is by Bus or train and other is by driving all the way.Bus or train: From Kuala Lumpur get a Bus(From TBS) or KTM(train from KL) to Kuala Kubu Bharu. You have to hire a cab from there to reach Fraser's hills. Make sure to hire for both ways as on hills there is no public transport.
The lake on the way: While driving I saw a big lake which is a part of Salengor river and I was stunned by its beauty. We parked our car and went to the lake to enjoy a closer view. The Greenery around the lake and blue sky just made the sight more beautiful.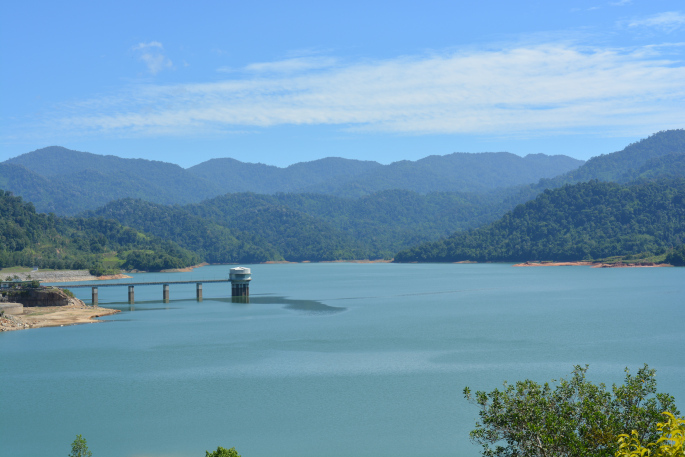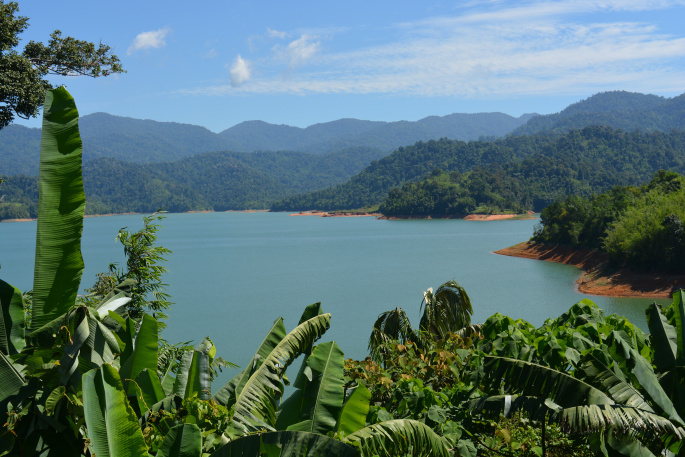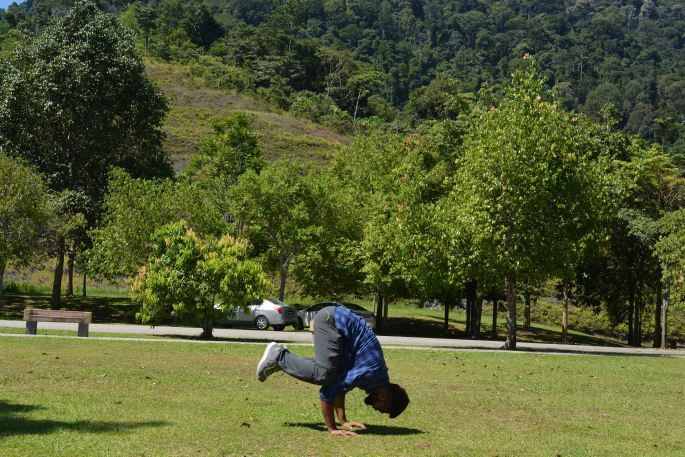 Kuala Kubu Bharu: We stopped in this small town to have our breakfast. If you are looking for an Indian breakfast this is the place to make a halt. One can get Dosa, poori, idli or chapati. We also visited a south Indian temple here. A beautifully made temple with splendid architecture and idols of God.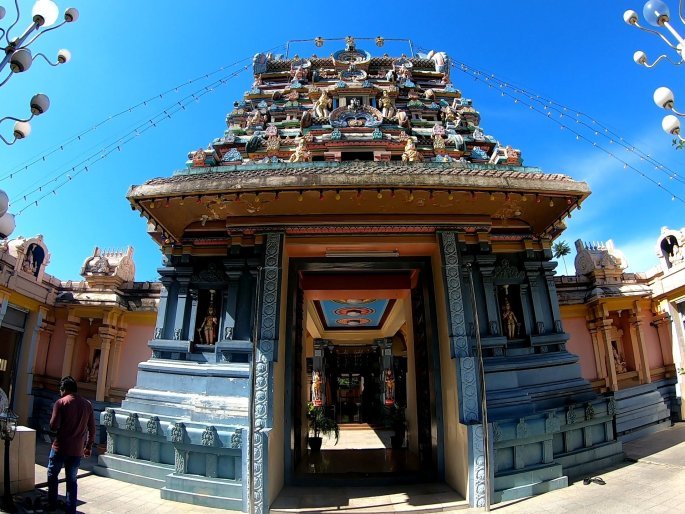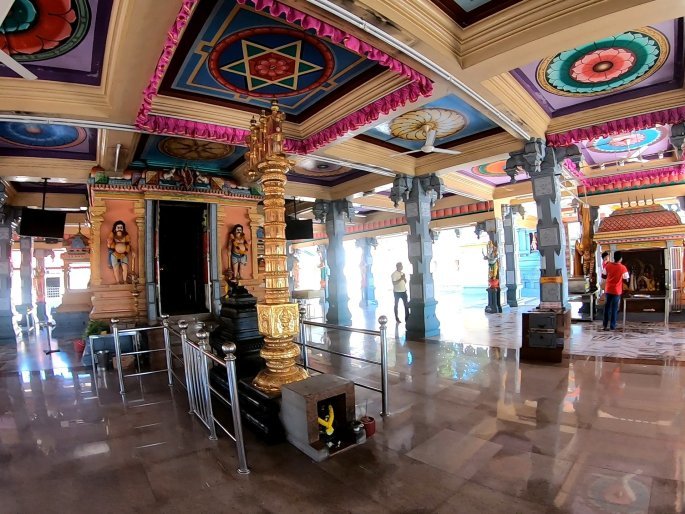 Chilling Waterfall: The waterfall was closed due to Ramadan time. But just after 1 Km we found a small waterfall which must be part of Chilling waterfall. The water was very cold and refreshing. I sat under the waterfall in a yoga posture and believe me meditating under the waterfall is all you need to refresh your mind and soul.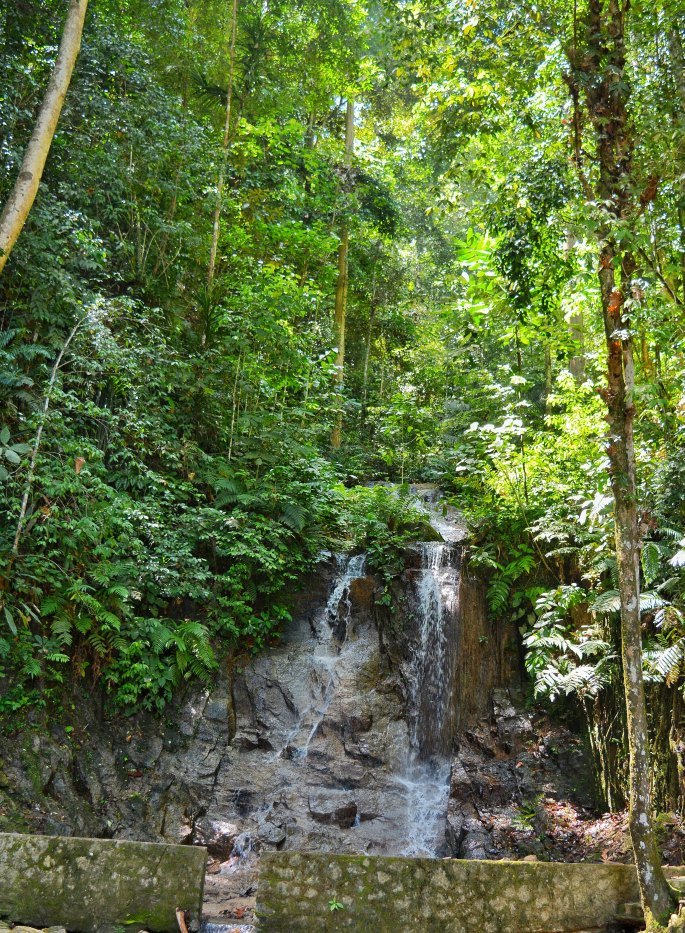 The main town: It's a very small town with beautiful British architecture and dense forest around. In the main town there are following main buildings - A clock tower right in the centre, Police station which was built in 1919, Post office, Clinic, bird interpretative centre, and a golf course. The view of Pancak Inn also is very beautiful. One can go into Inn to get the map of this town and all nearby towns. They will also guide you on what you can do while you are here.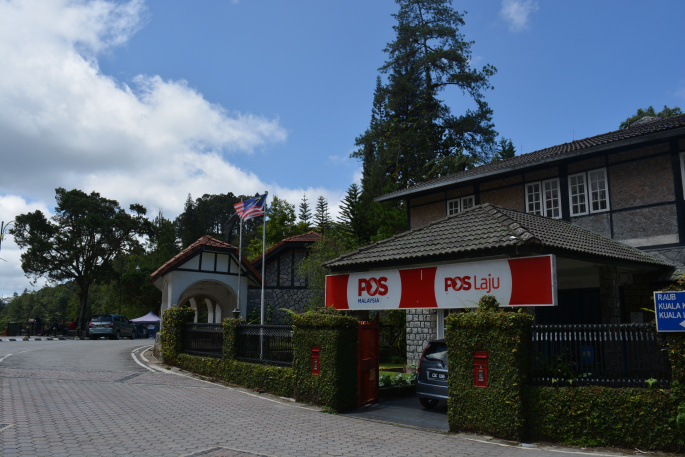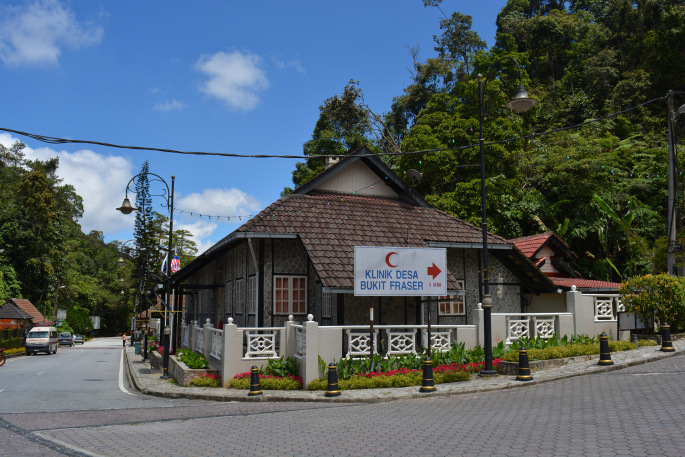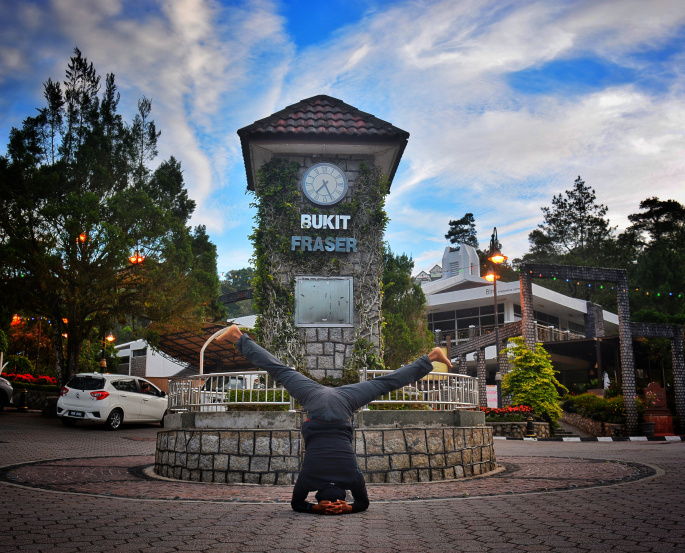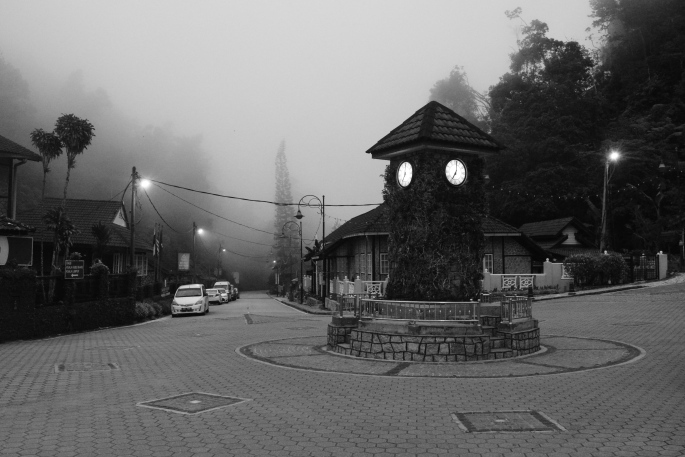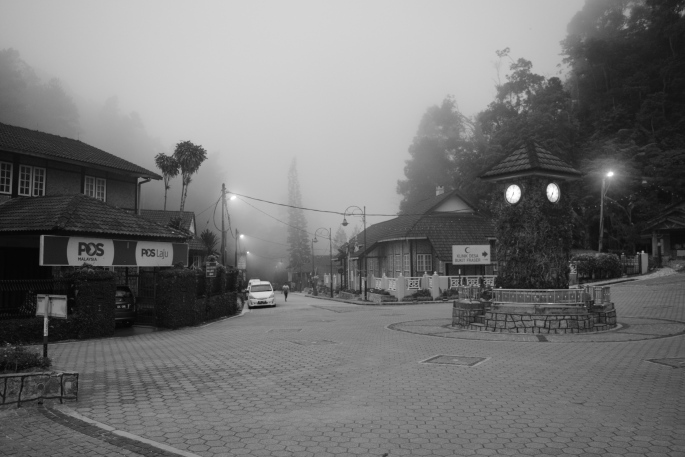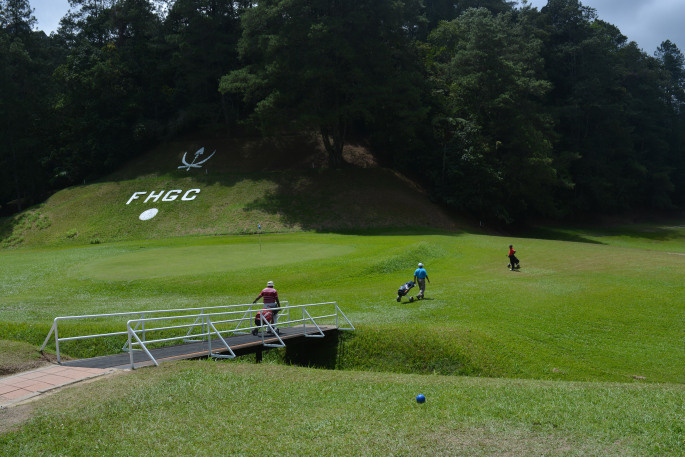 Lunch: If you are looking for some Indian food then head to South Indian curry house. It's on the way to Jeriau waterfalls. There are Malay and Chinese food also available.
Jeriau Waterfalls: Almost 4 km from City centre this waterfall is a must visit. If you have some craving for strawberries there is a Strawberry farm on the way. After parking one has to walk 1 km to reach the waterfall. If you have a Camp then this is the place where you want to spend a night. Just find a campsite and there you go. There is a natural deep pool at the falls so if you don't know swimming don't go near the centre of the fall. The water is very cold and refreshing. I met some travellers from KL and the girl who was doing Yoga. I told her that I also like to do yoga while travelling and we did one yoga pose together.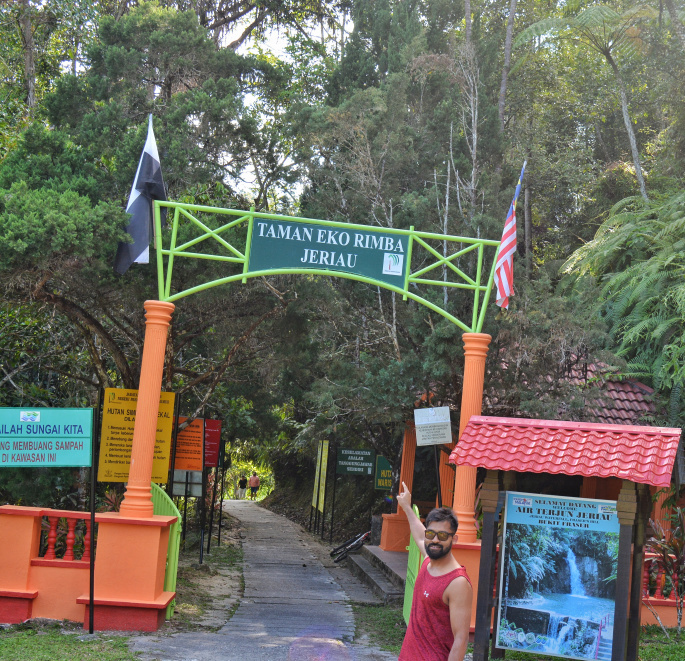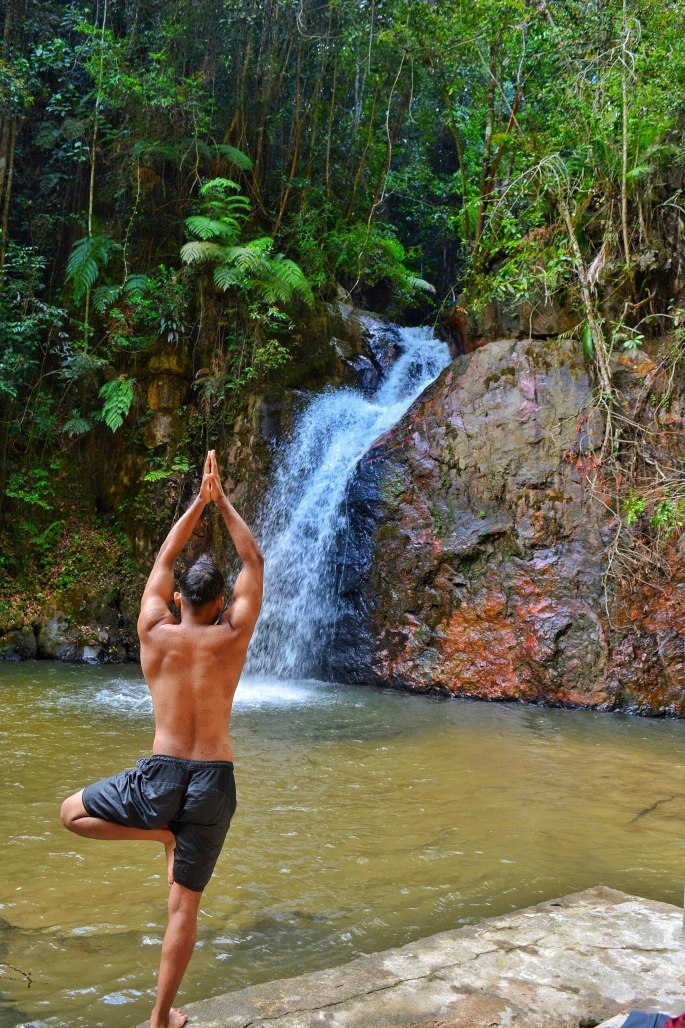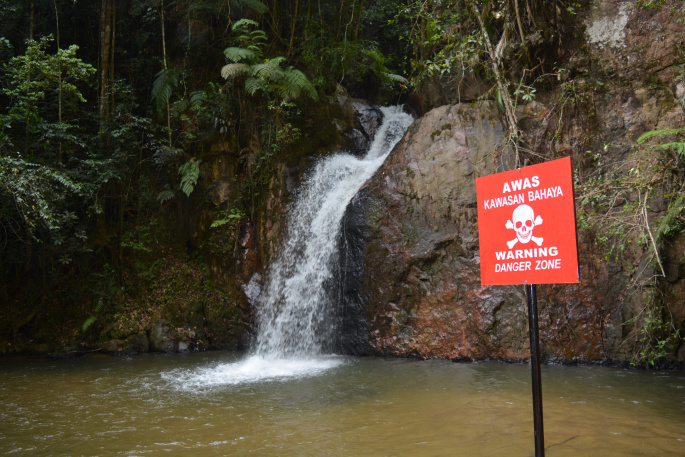 Hemmant Trail: There are a total of 8 trails here in Fraser's hills. As it is famous for birds one can find rarest of birds on these trails and it is a good way to experience the closeness to nature. It will take 15-20 min to complete this trail and it is totally worth it. At the exit gate, another trail (Bishop's trail) starts. If you have enough time you can go for it.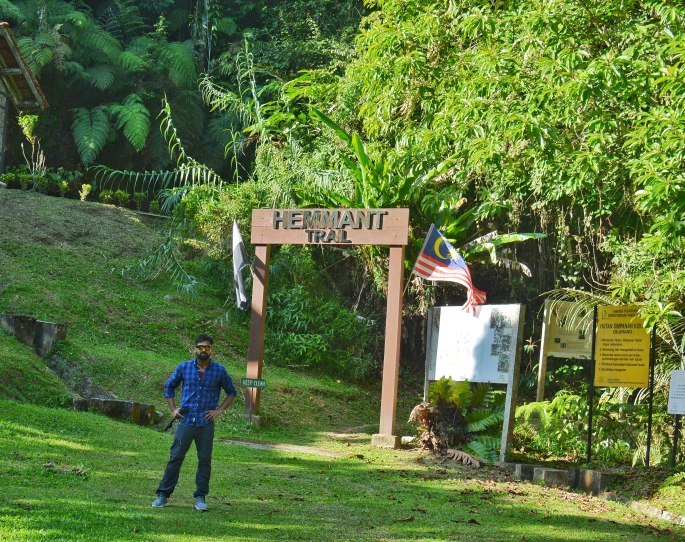 Staying in Police quarters: We didn't get arrested!! Let me tell you story about this when we reached Fraser's hills we thought let's first explore the town and later in evening we will find the place to stay but as this was a long weekend so all the stay got full by the evening and we ended up planning that we will sleep in our car. Then we met this policeman and told our problem he offered us to stay in the police quarters. Staying in a historical building that was built in 1919 and knowing a lot of important people have stayed in these quarters including Britishers and Malay officials was altogether a different feeling.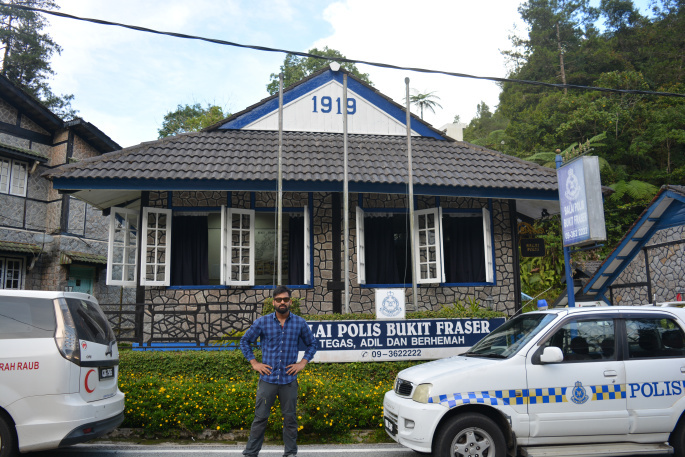 Bird watching early morning: We woke up early morning as morning is the best time to see the birds. It was a foggy morning and a chilling one. I can hear the birds chirping everywhere. I saw many beautiful birds right in the middle of town. We went for a walk and there were many bird photographers trying to capture these beautiful creatures.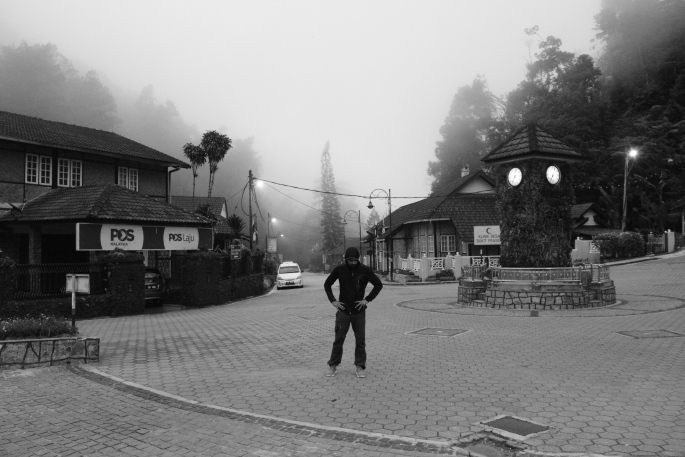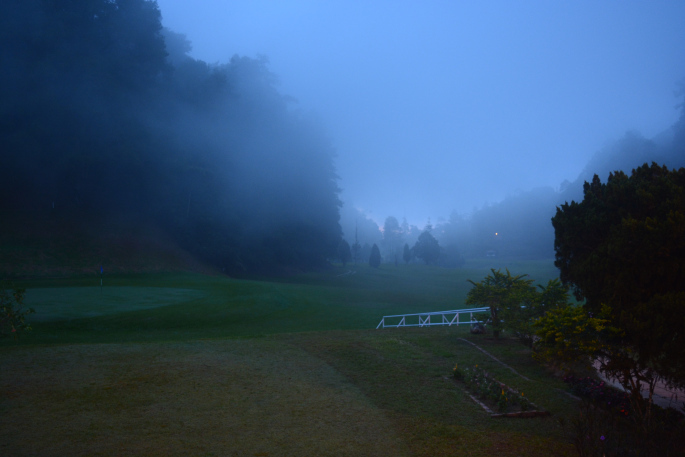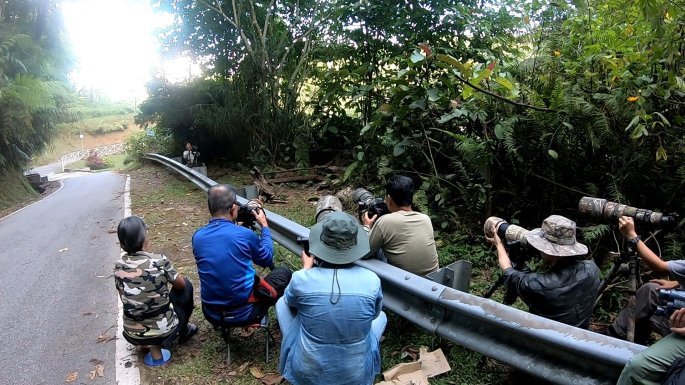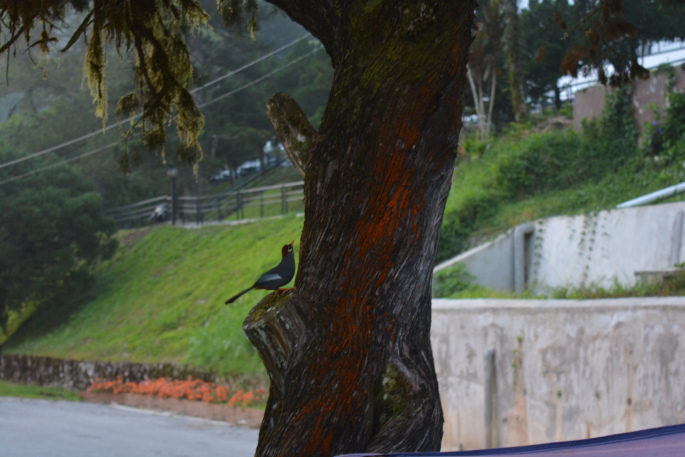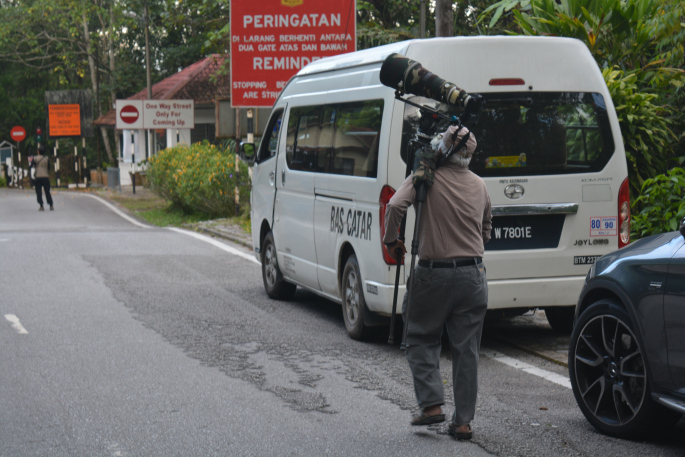 Mager Trail and Abu Suradi trail: The trail starts from beside of TNB building near the Grocery store. Mager trail got its name from a Britisher.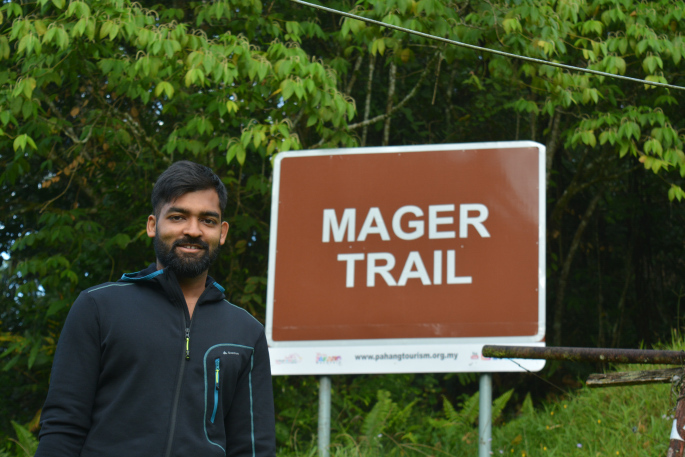 Bird Interpretive Centre: A must visit to get to know everything about birds like how they hatch their eggs, different birds names, how birds fly, why they fly in an arrow shape etc.
Horse riding and arche ry: If you have some time and just experience how it feels to sit on a horse you can go for it. If you are thinking you will be riding a horse then let me break it up for you. You will only be sitting on the horse and the person will make him just walk. The cost of this is RM 8.
The archery is definitely worth a shot. You will get 10 arrows for 10 RM. These people all are like professionals. The bow and arrow are also of very good quality.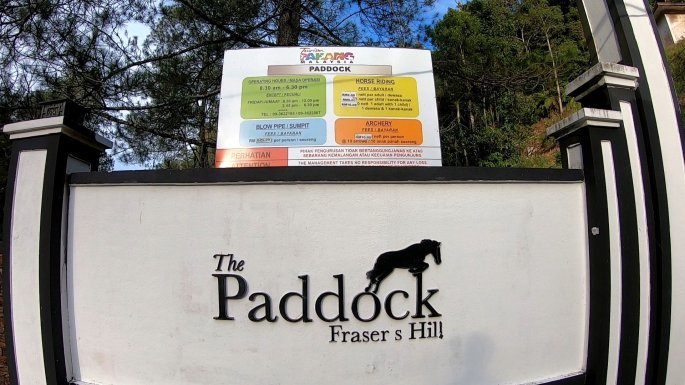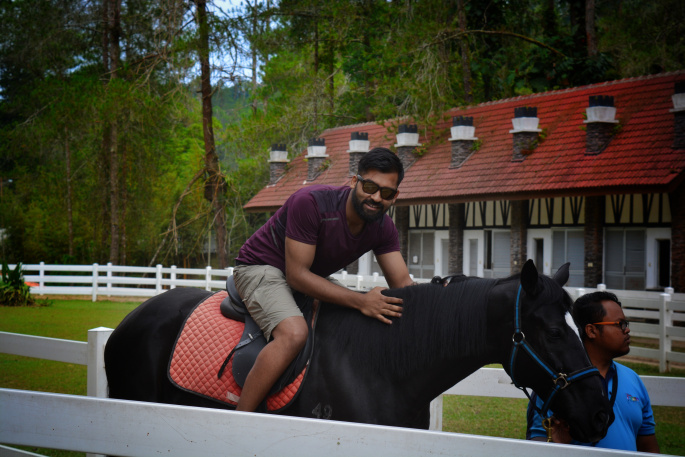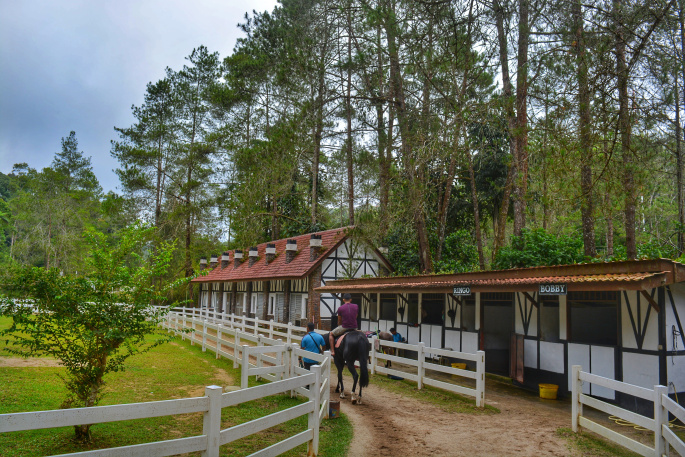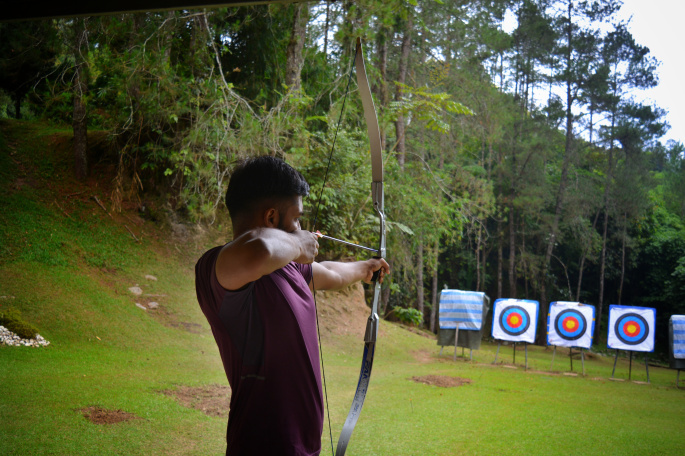 As this trip was totally non-planed so we just saw which city to go in Google and came up with Kuala Lipis. It is a small town in Pahang which is famous for its rich history. From British architecture to Japanese Invasion history this city has it all. If you want to know more check out my other blog which will be updated by next week.
Aakash Jain is an Alumnus of IIT Kanpur, traveller, explorer, fitness enthusiast, yogi and a Data Scientist in TATA Consultancy services. Growing up in a small town with a healthy appetite for adventure and travelling helped me shake the mindset that I don't need material things and encouraged me to make travel a priority in my life. Come along with me as I Explore/Create/Educate! View all posts by ghumakkad_yogi