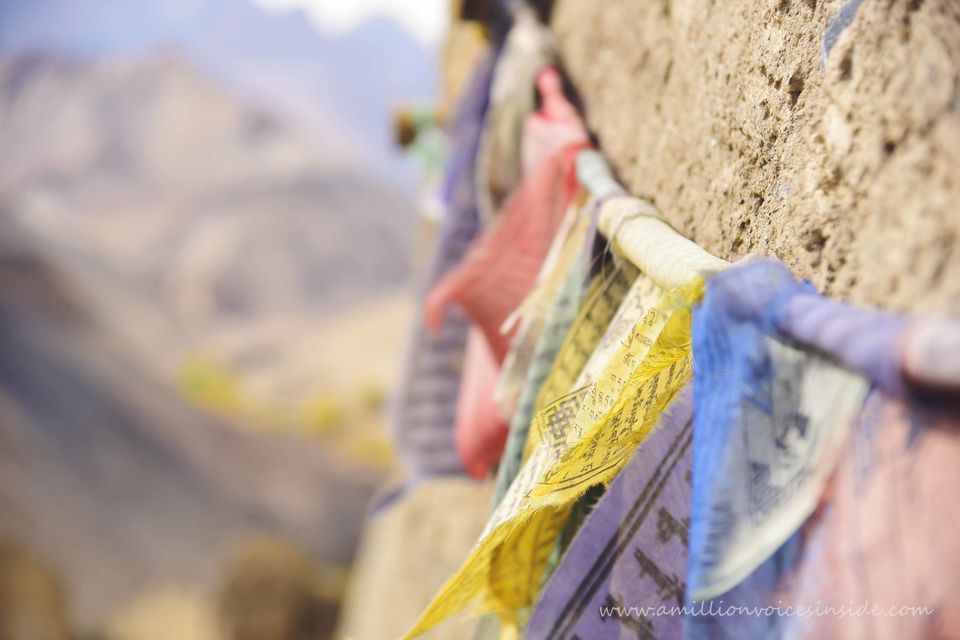 #TripotoTakeMeToHimalayas
Expect your mind to be blown away on your first trip to Ladakh and let it stay that way for as long as you can. It is a feeling you probably never felt before. Let the silence of the land and the abstractness of the sky numb your soul. Plan your first trip to Ladakh for as long as you can.
Stepping into Ladakh is an achievement in itself. You are at 11,000 feet above sea level. The ice-cold wind hits your face so hard, it numbs the skin and turns it red. Still, you can't stop smiling.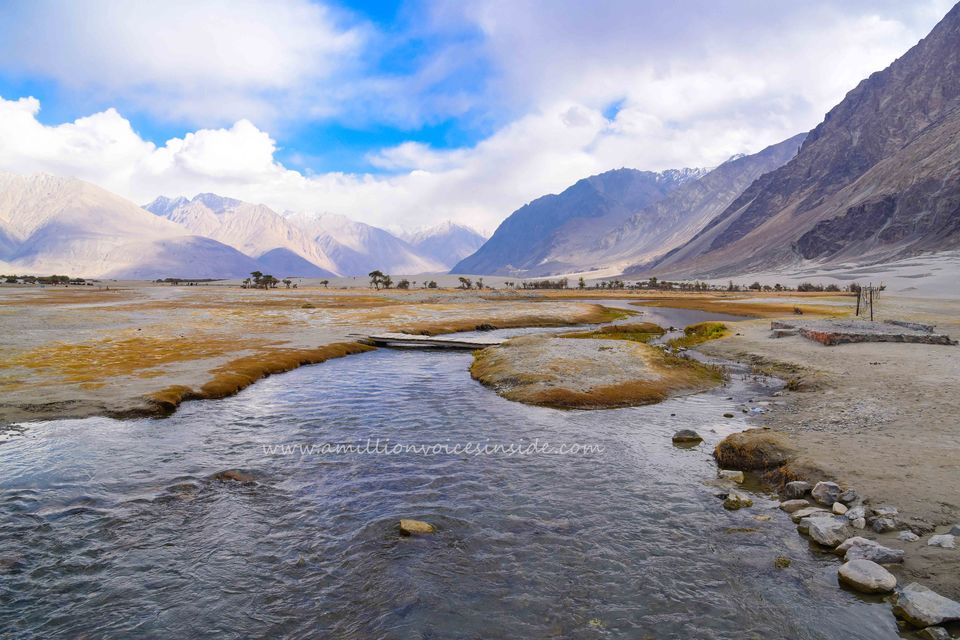 The rugged, barren mountains of Ladakh host a game of lights and shadows, as if nature calls it, its home. The hairpin bends change the view drastically. One moment you are driving along brown terrain and the other, the purple mountains welcome you with open arms. The dry hills come in a wide range of hues at places, from brown to chocolate, from purple to yellow and light green. The deep blue sky with scraps of clouds flying from one peak to the other, makes every sight a dream to behold. The colors are majorly contributed by the variety of minerals hidden underneath the shaggy coat of the mountains and the reflections of the clouds. Ladakh's beauty is truly unparalleled.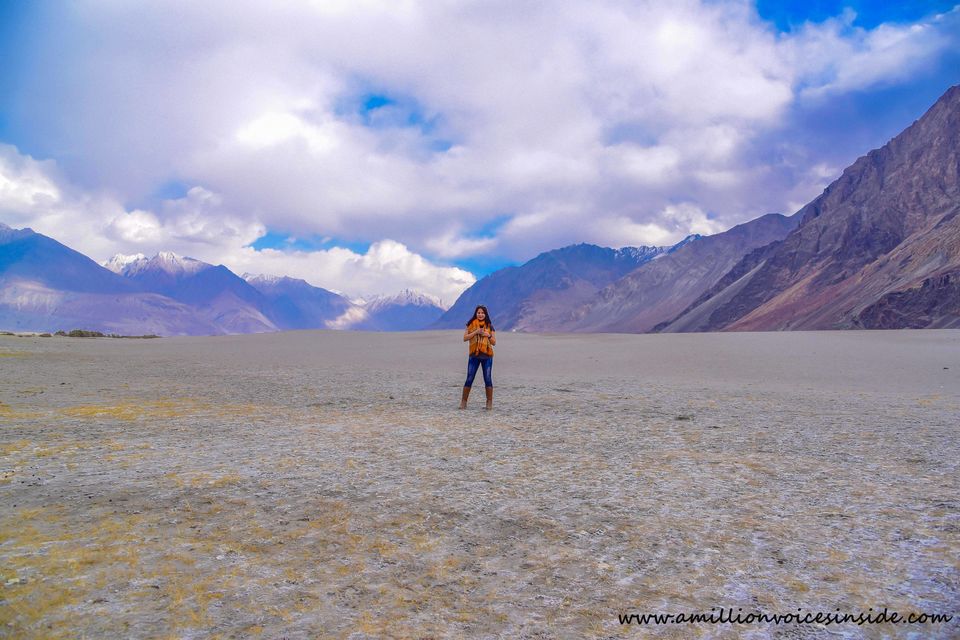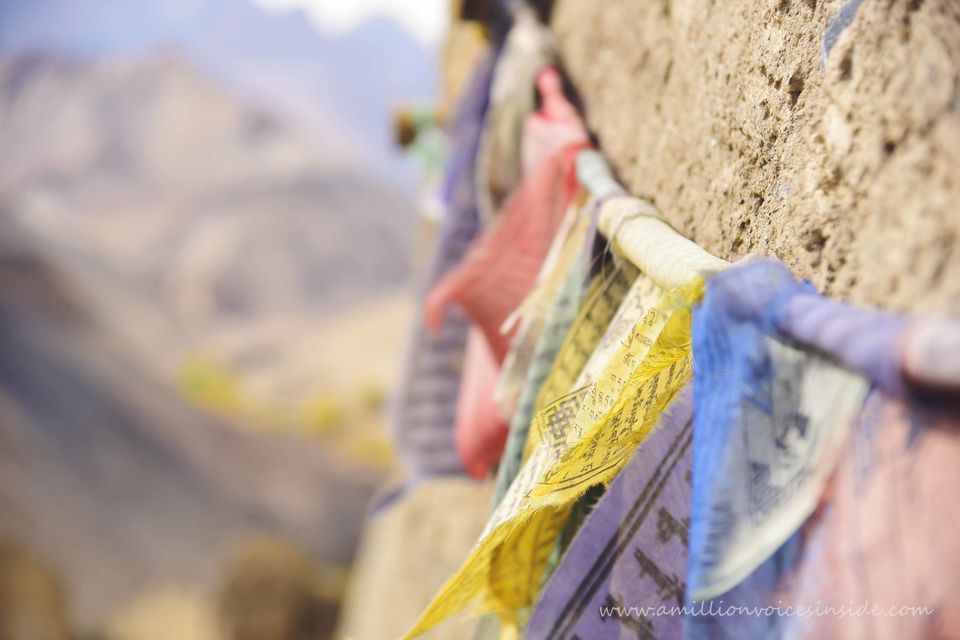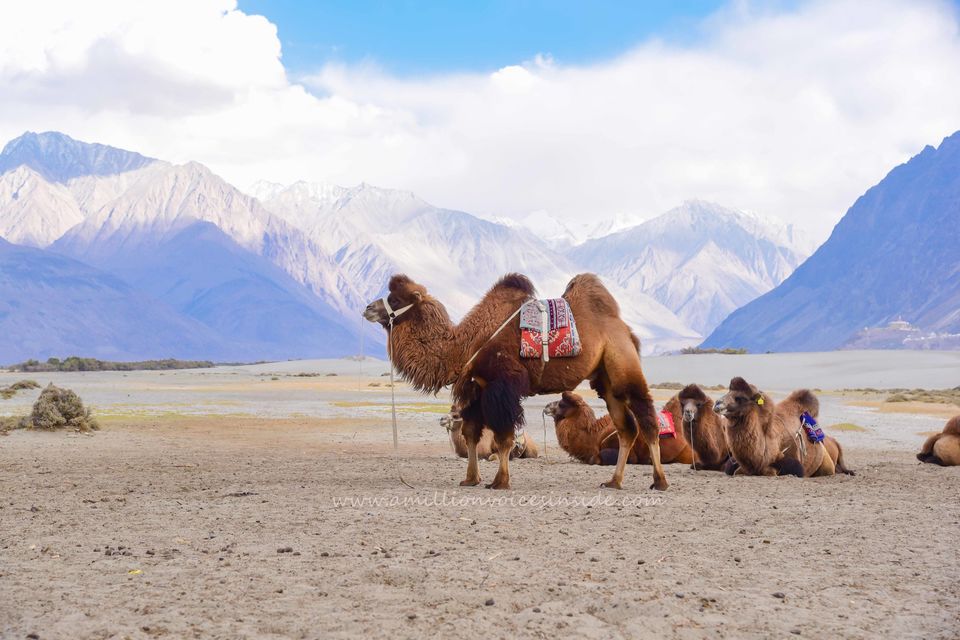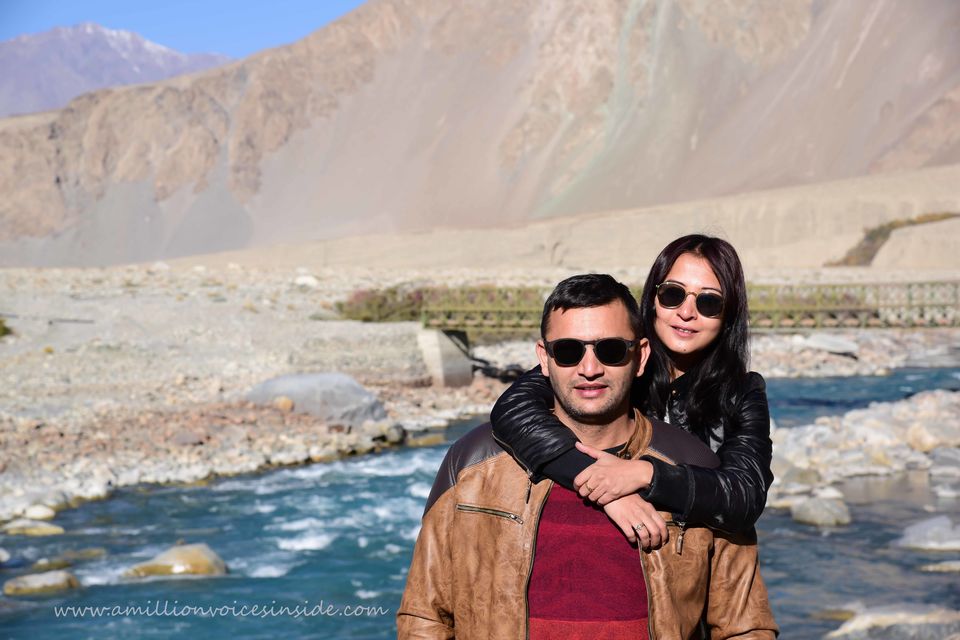 Our days were spent on exploring Leh City and the famous monuments like the Leh Palace and Shanti Stupa, visiting centuries-old monasteries like the Lamayuru and Hemis, experiencing the harsh weather at Khardung La and Chang La, walking on the sand dunes at Nubra valley along with the double-hump camels, watching the colors change drastically at the Pangong Tso, sharing biscuits with the huge mountain dogs and of course, gorging ourselves on the steamed dumplings served with spicey chutney and a huge bowl of clear soup.
It has been a long time since I found myself completely drooling over a place on my first visit. Prateek had a hard time pushing me to pack my belongings for the flight to Delhi. God knows, I have fallen in love with Ladakh and trust me, this is an intense love-affair. I have left a piece of my soul in the heart of Ladakh, and we promised, we will be back, together, to search for it.
Ladakh is a place where you find your broken self and become whole again.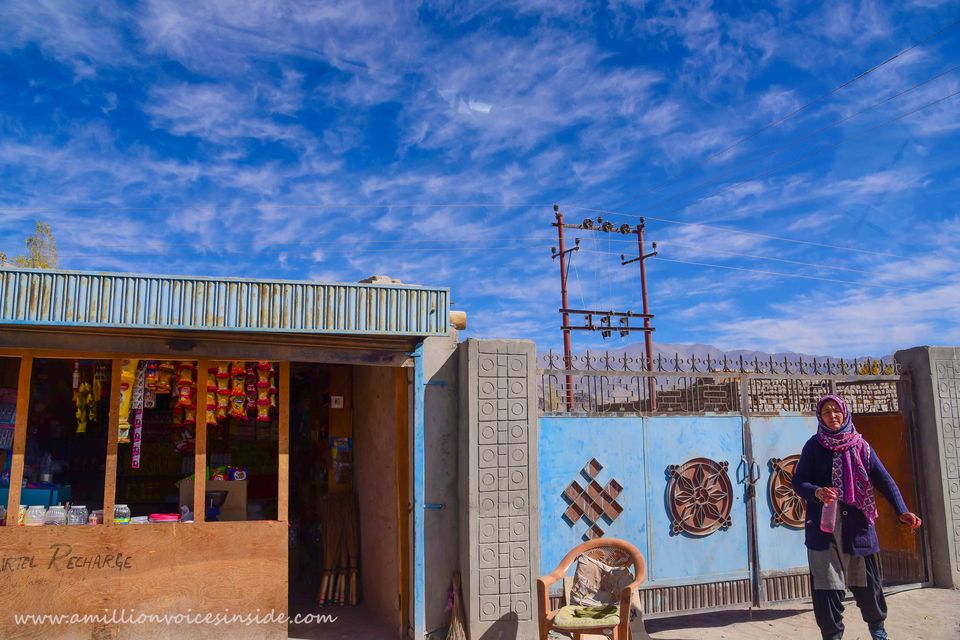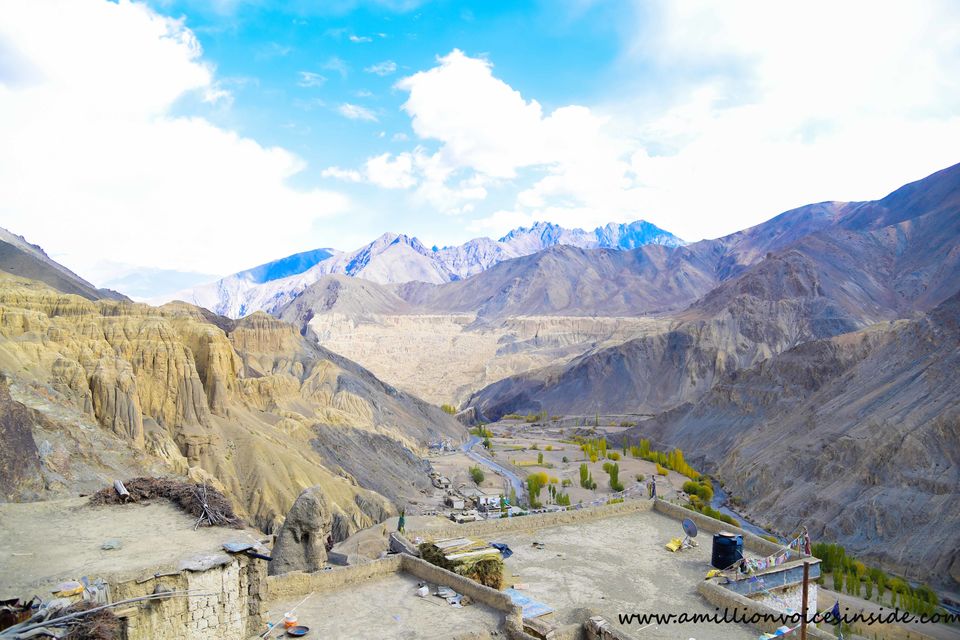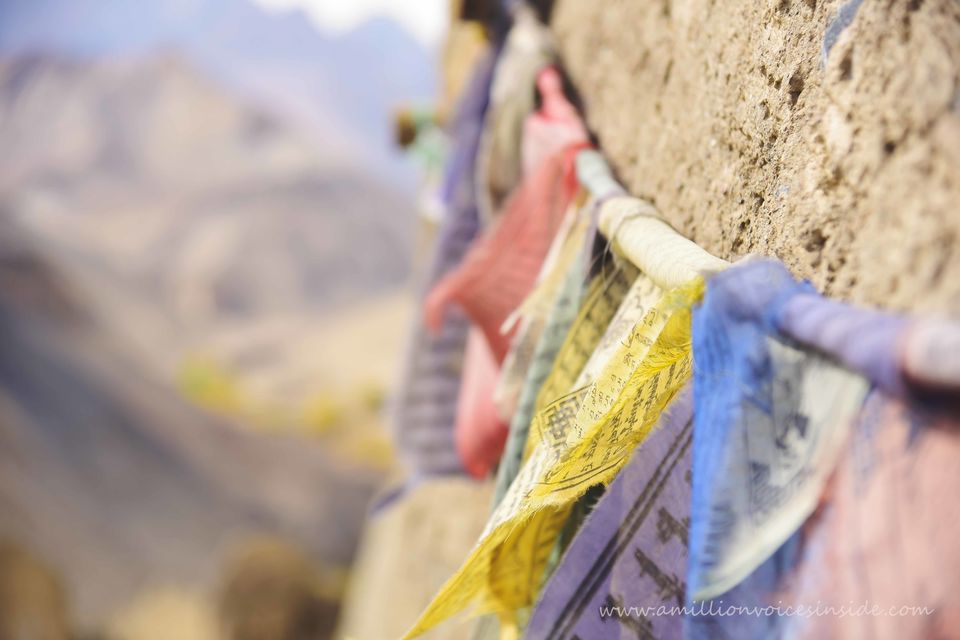 You can read more about our travels on our blog www.amillionvoicesindise.com