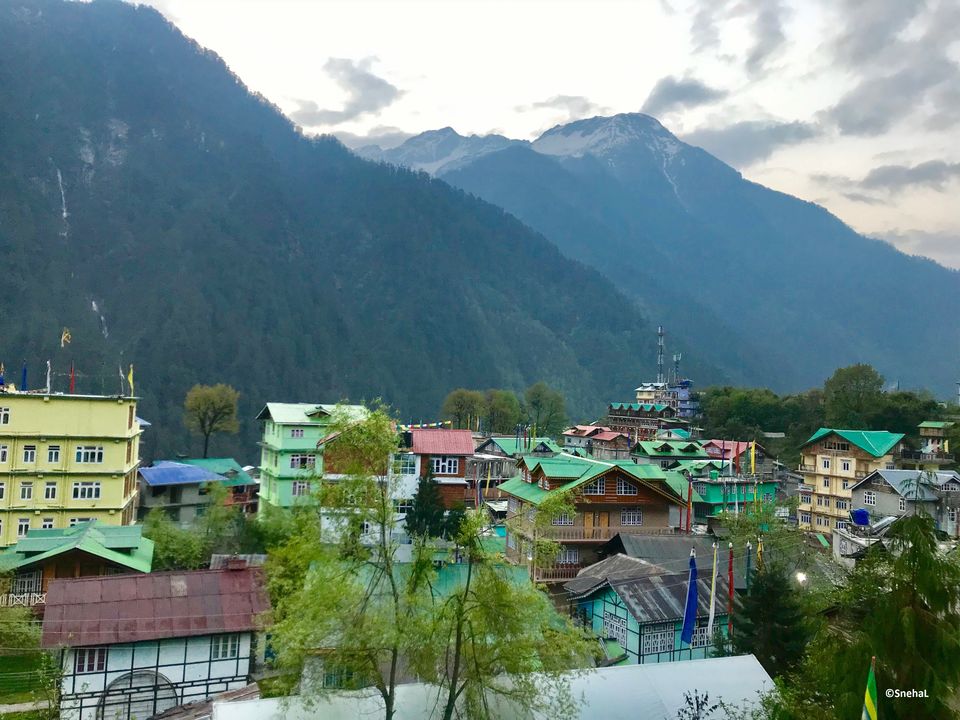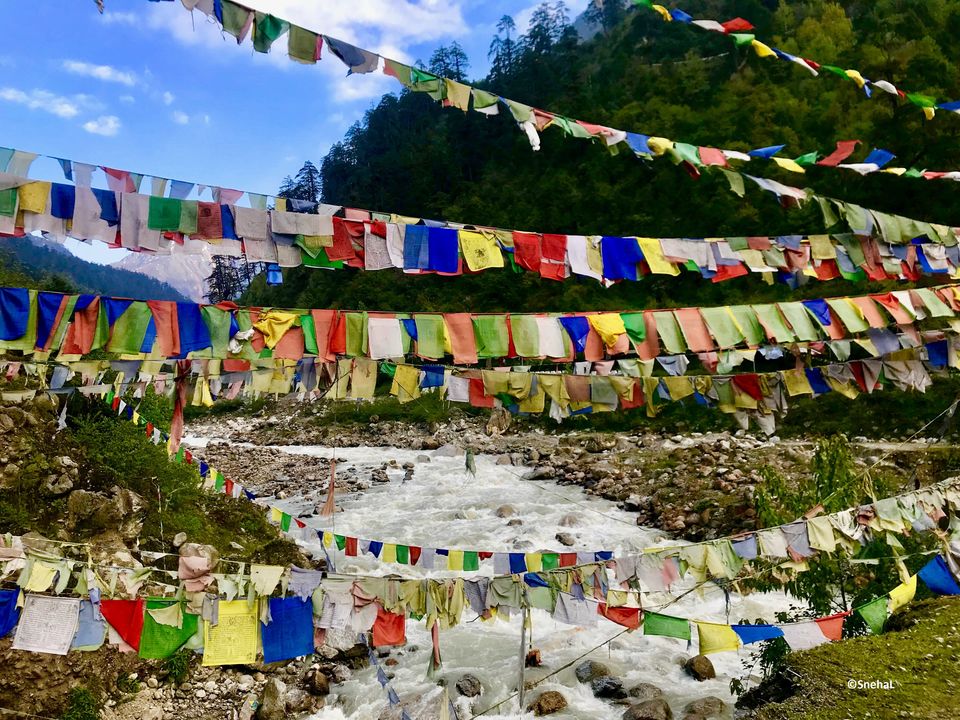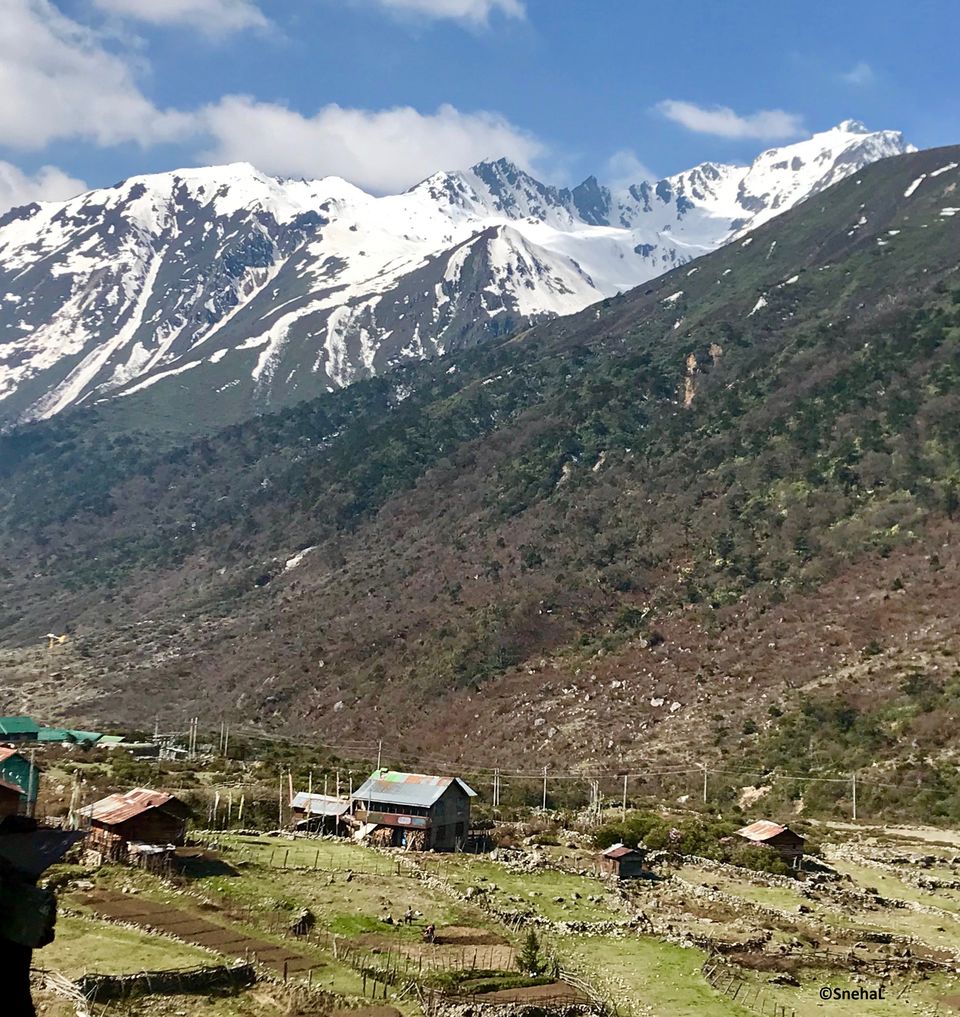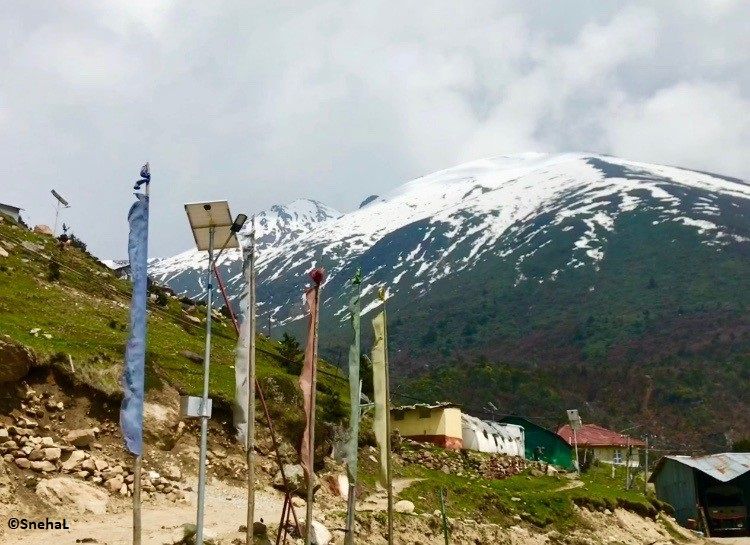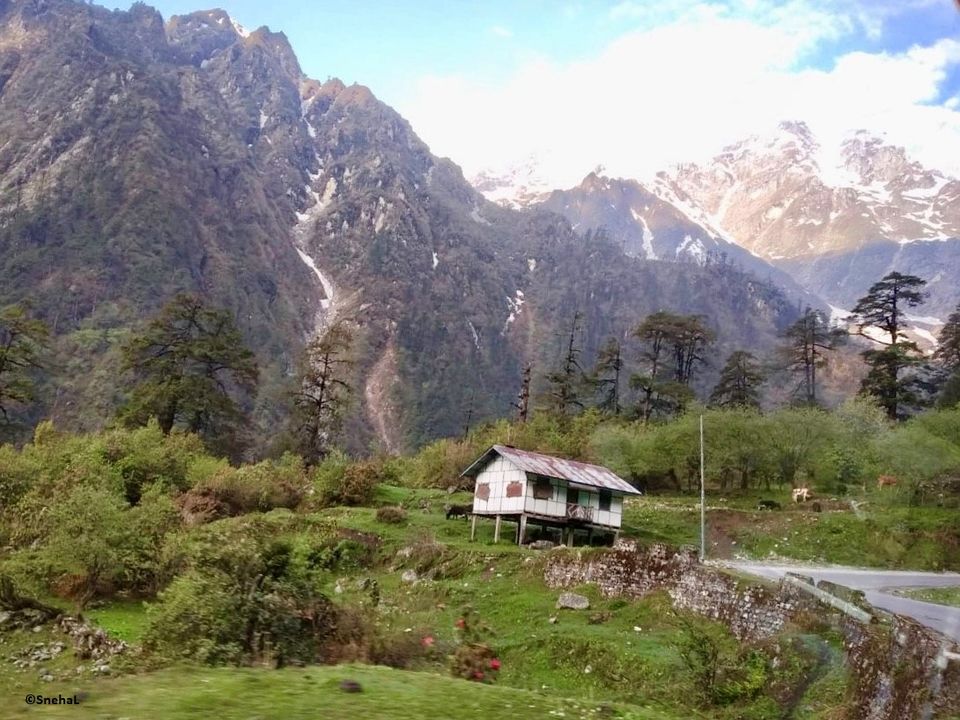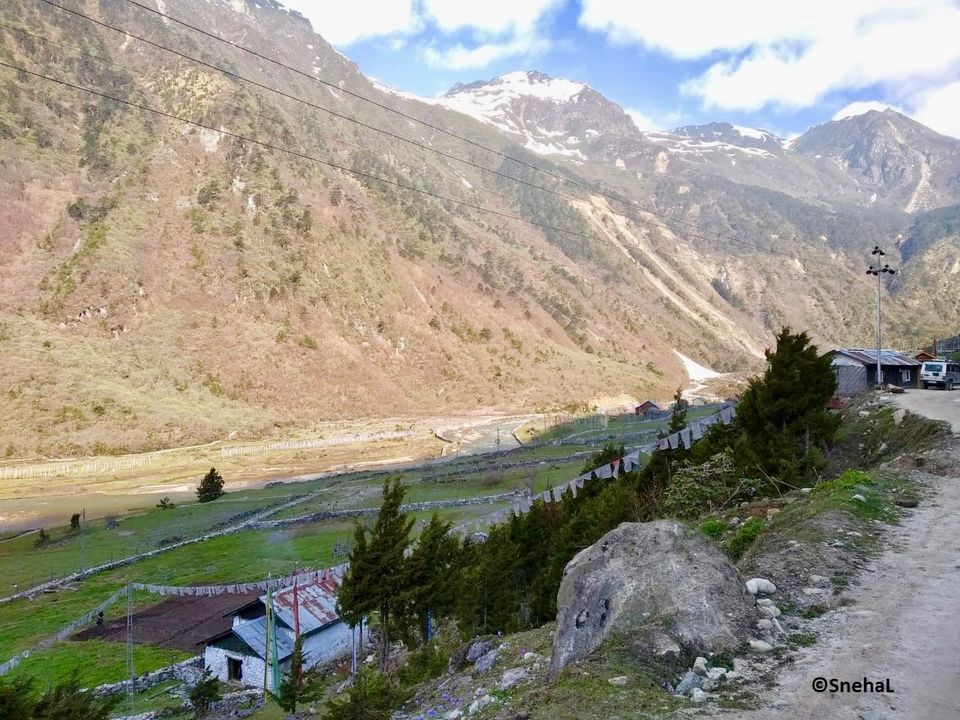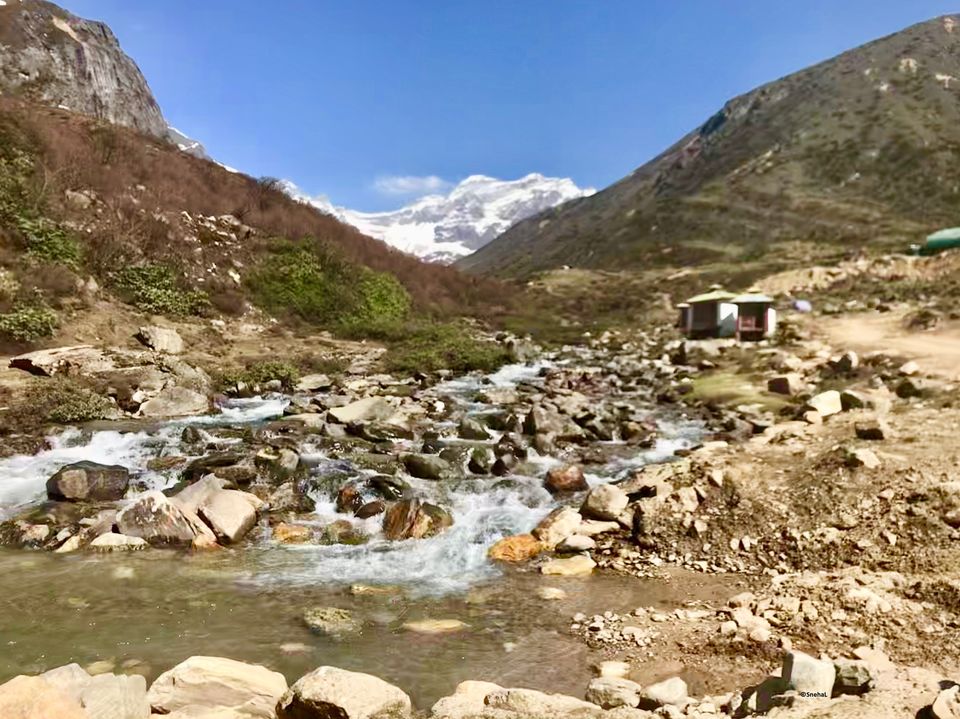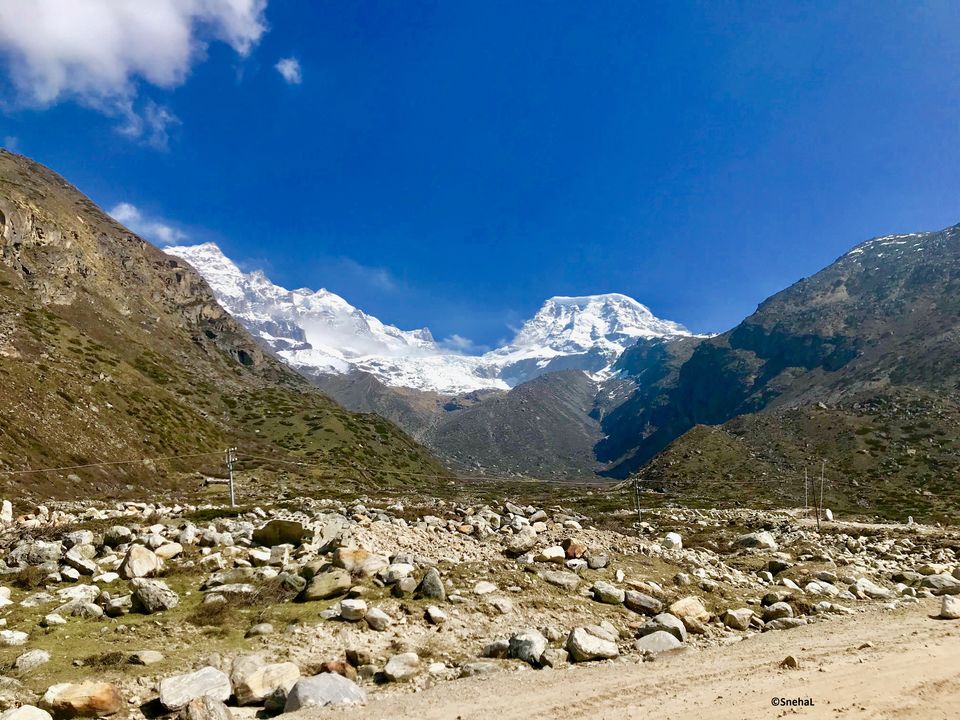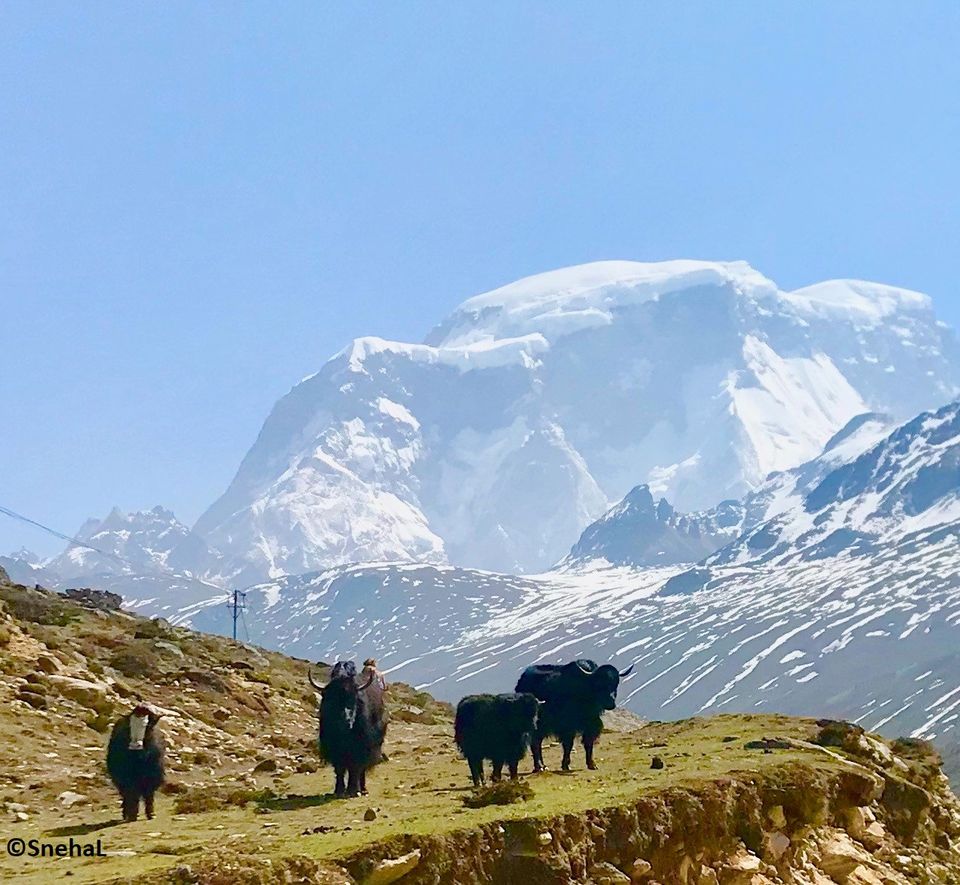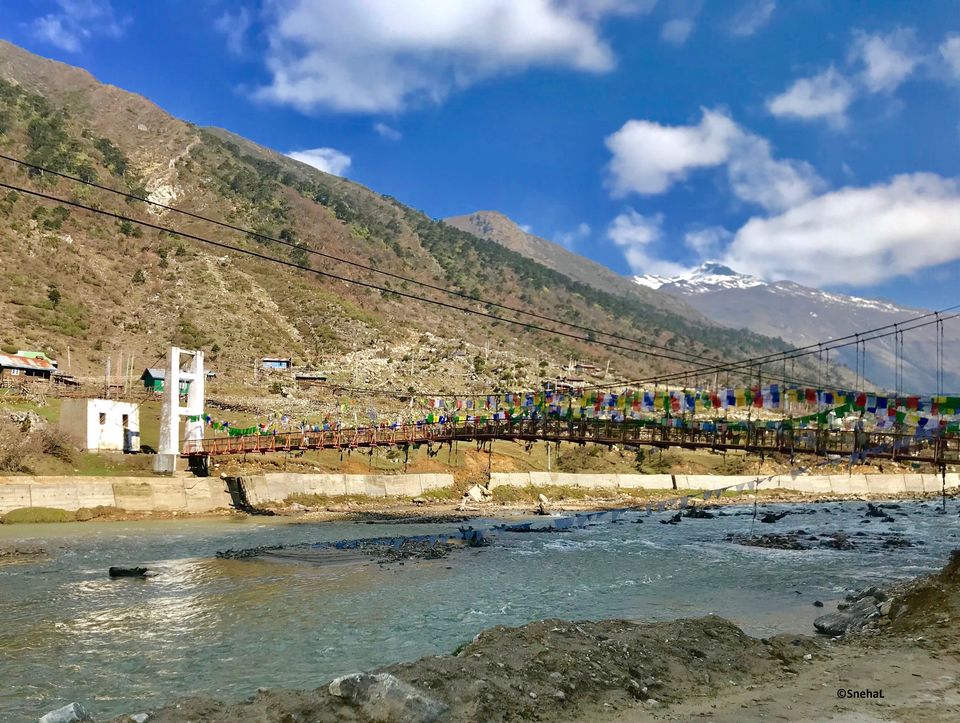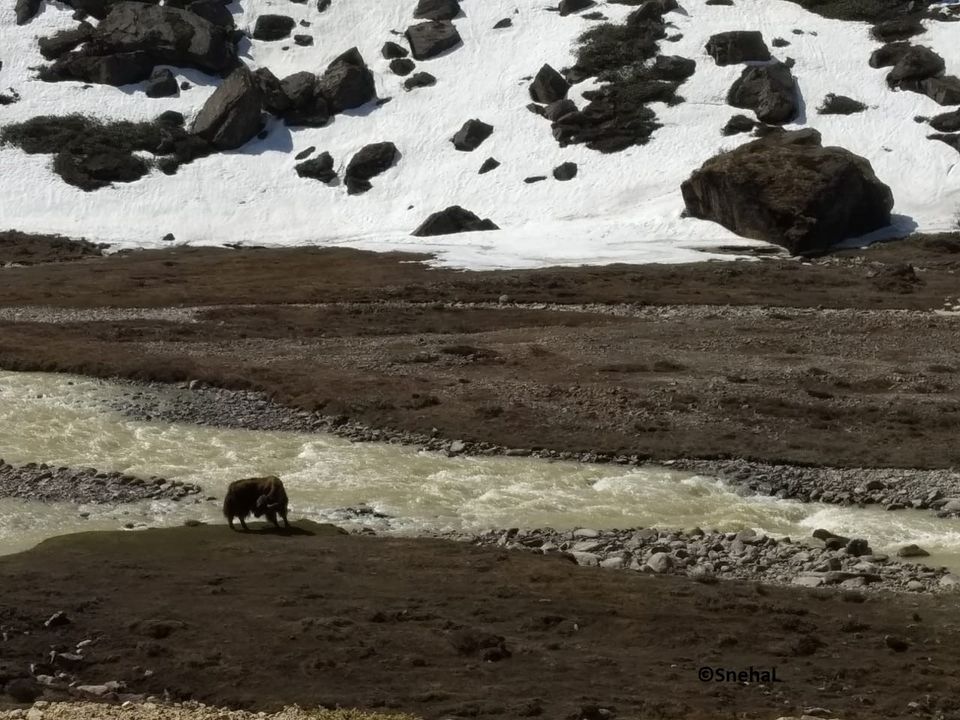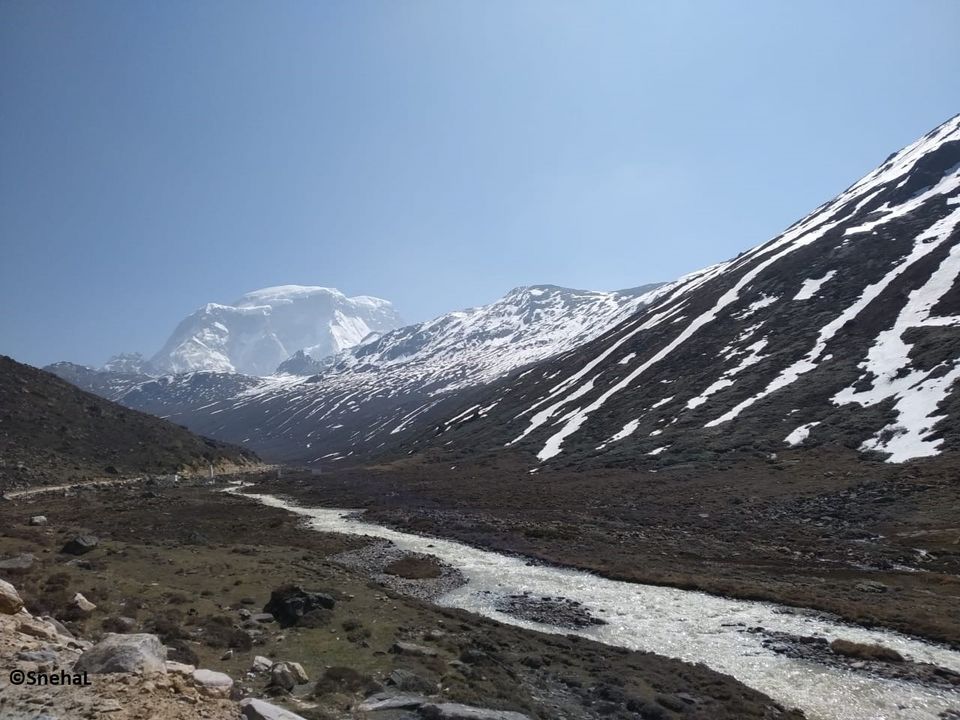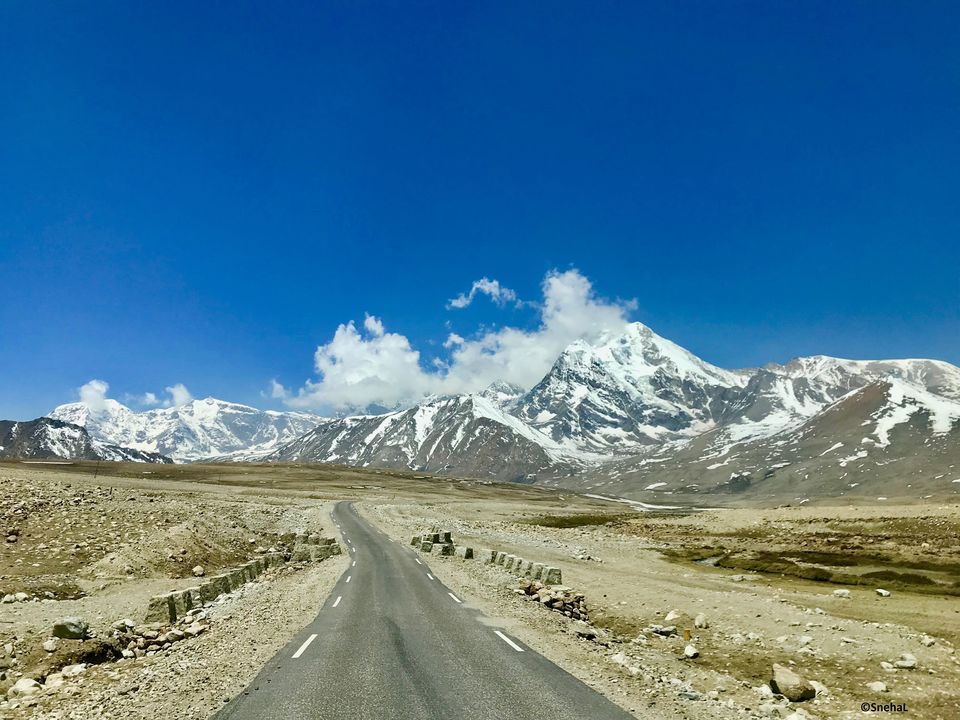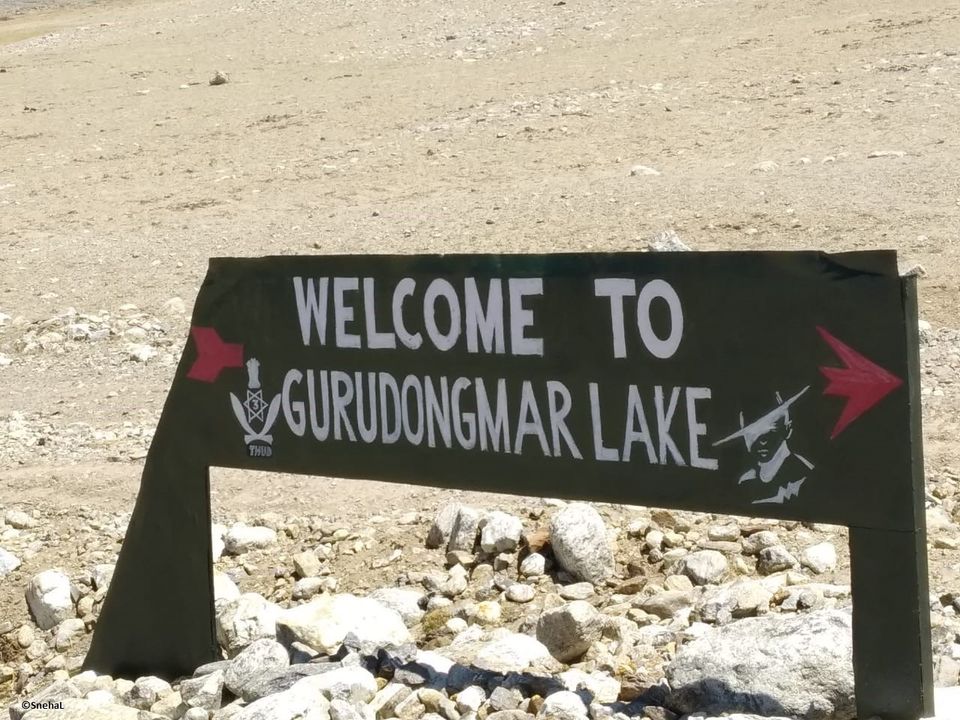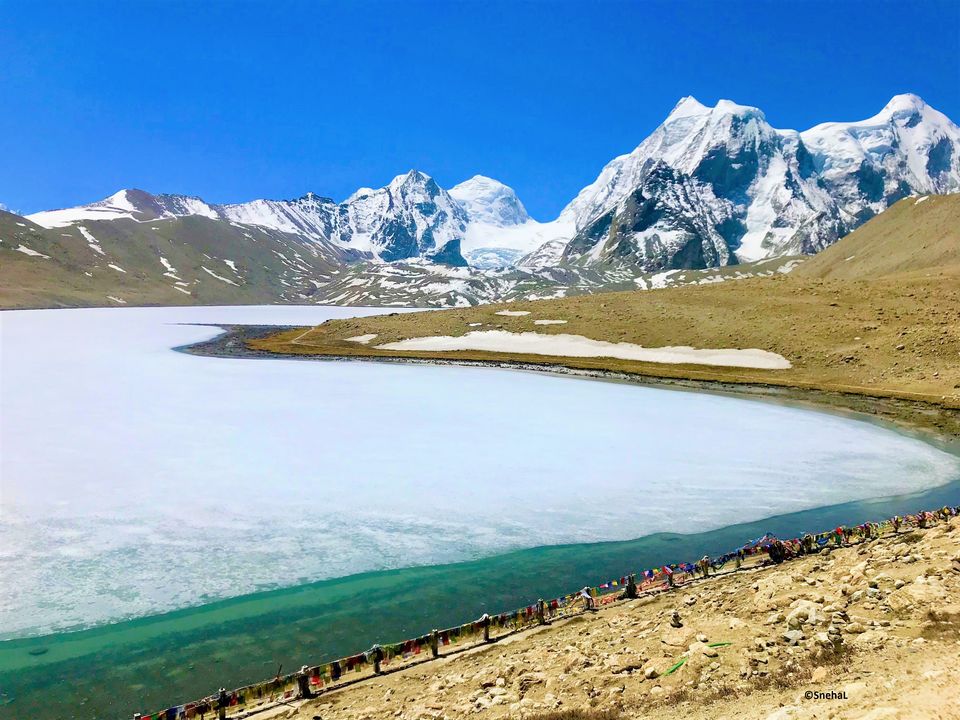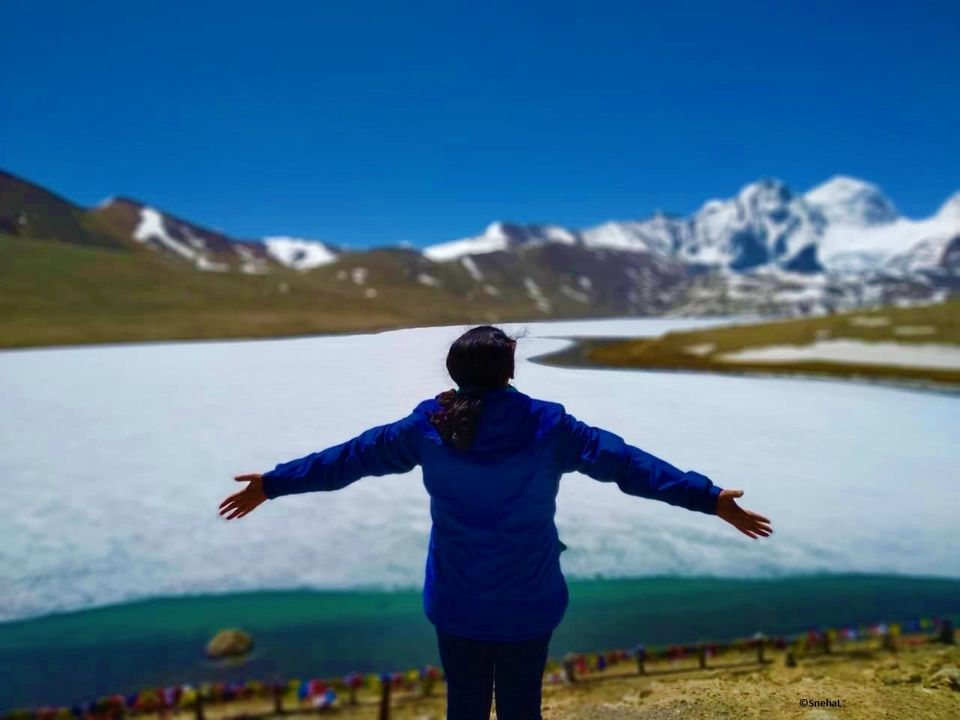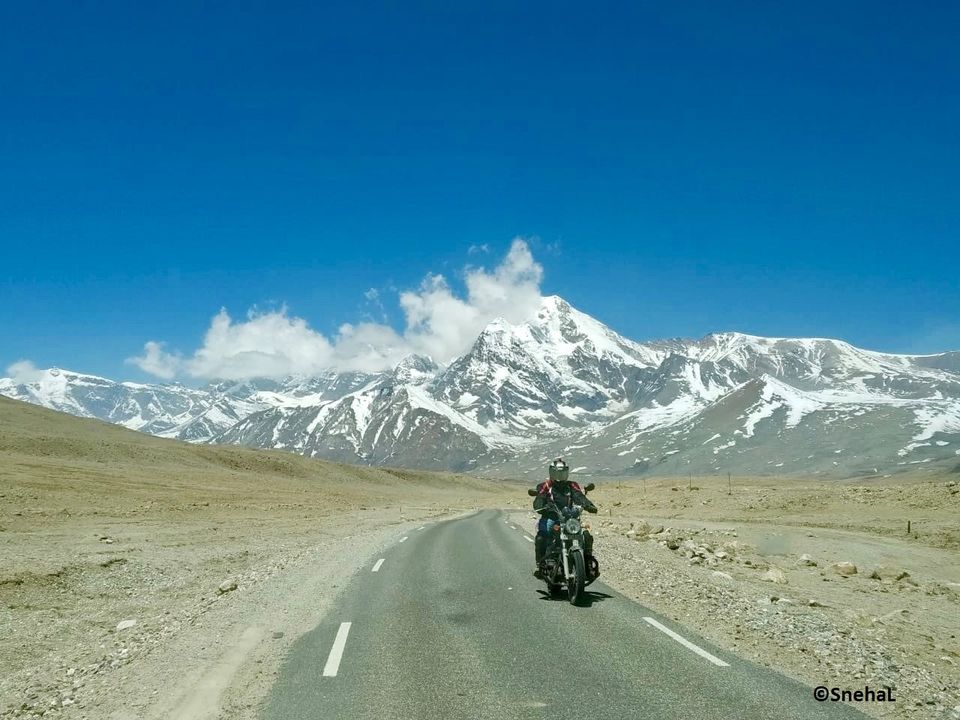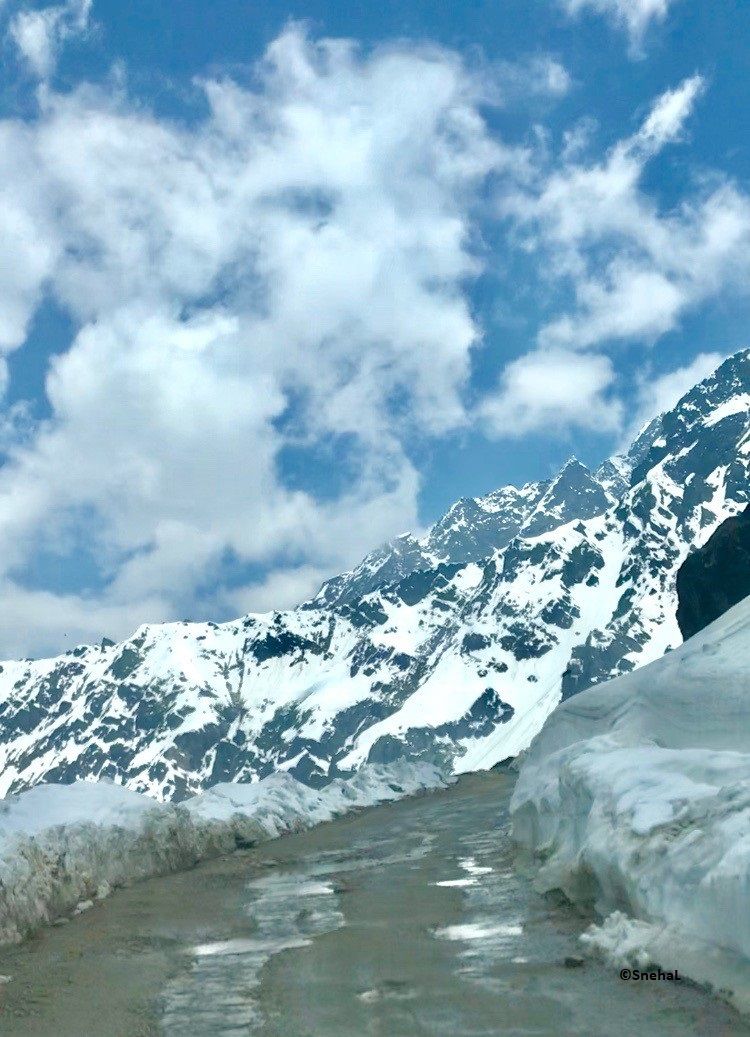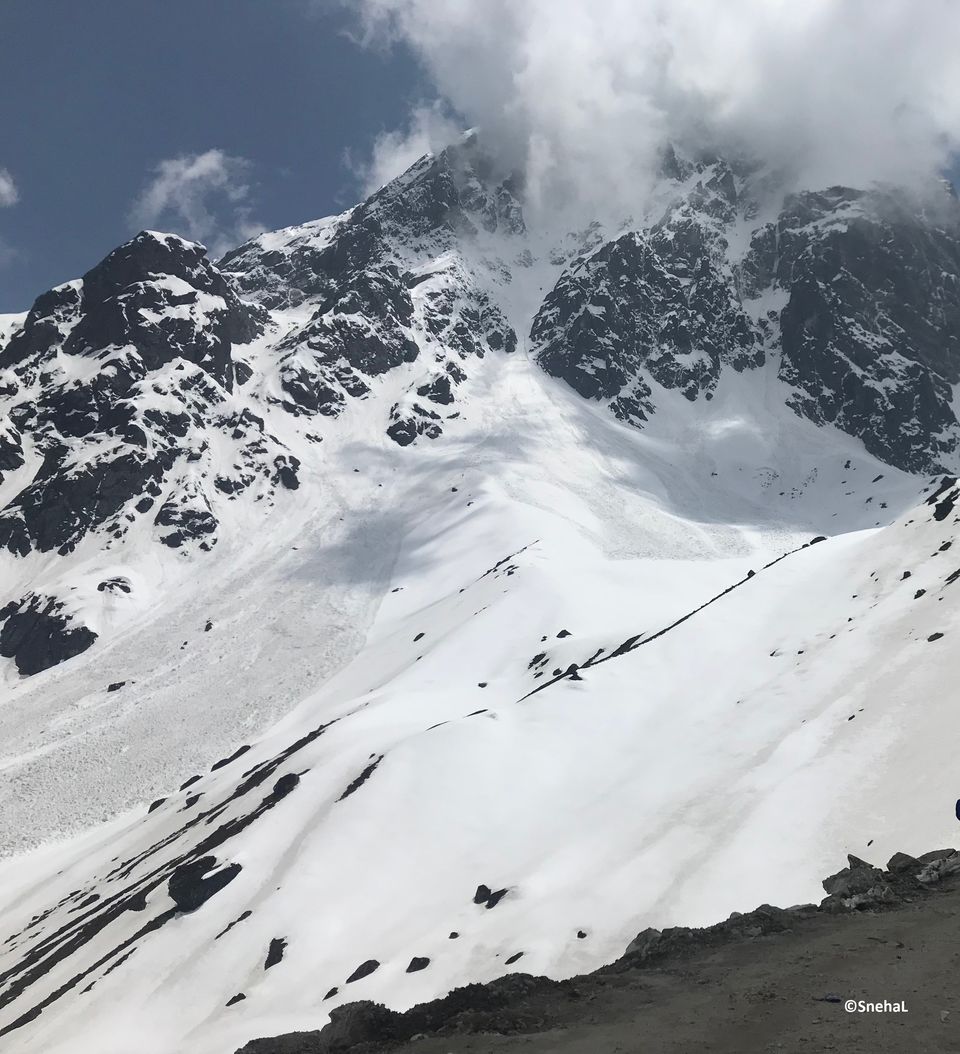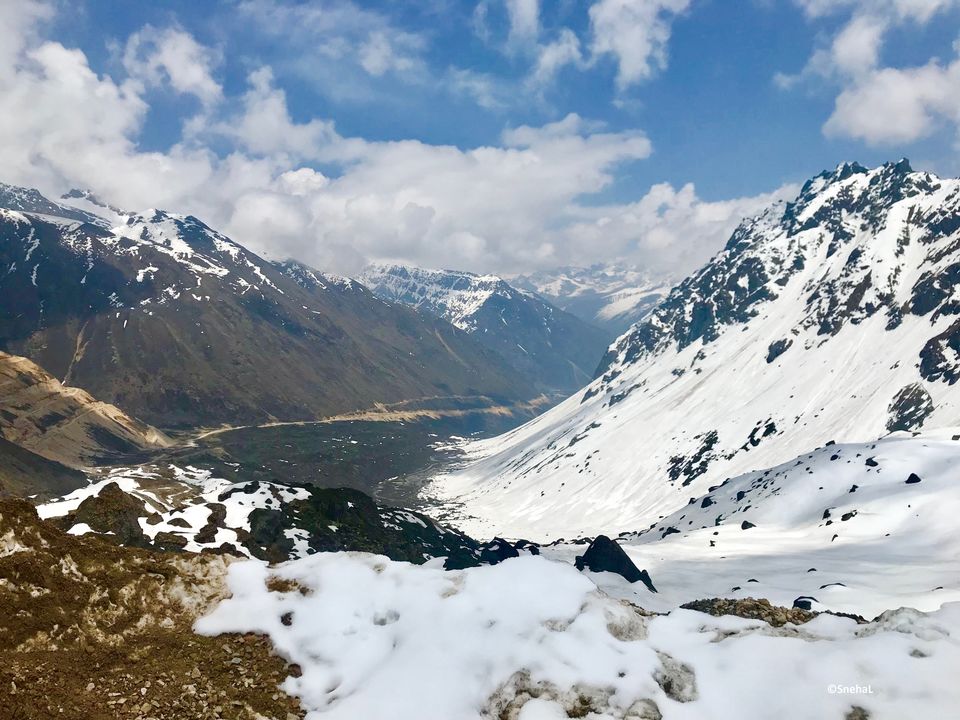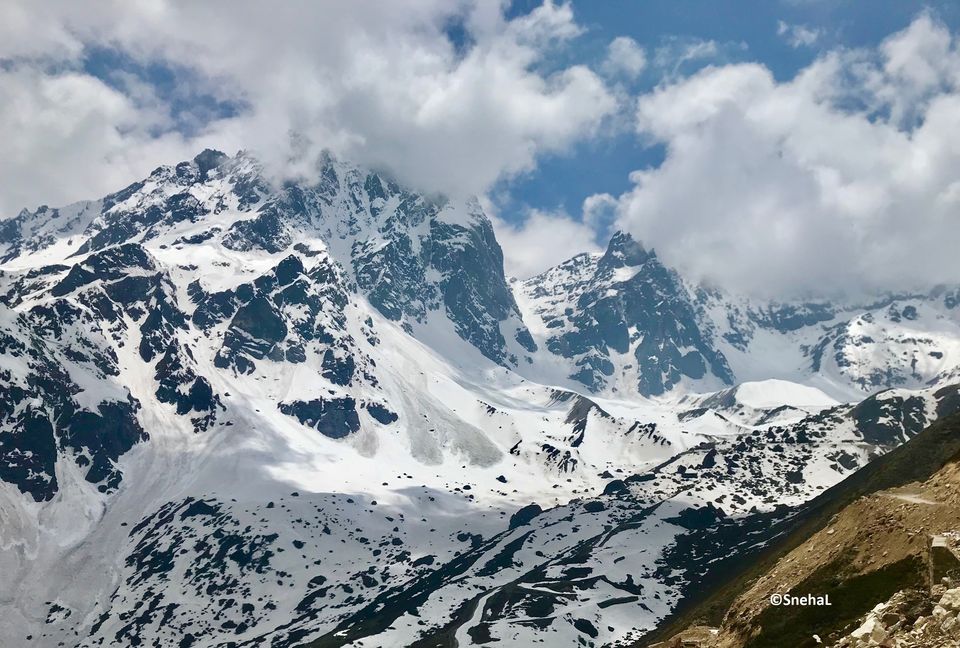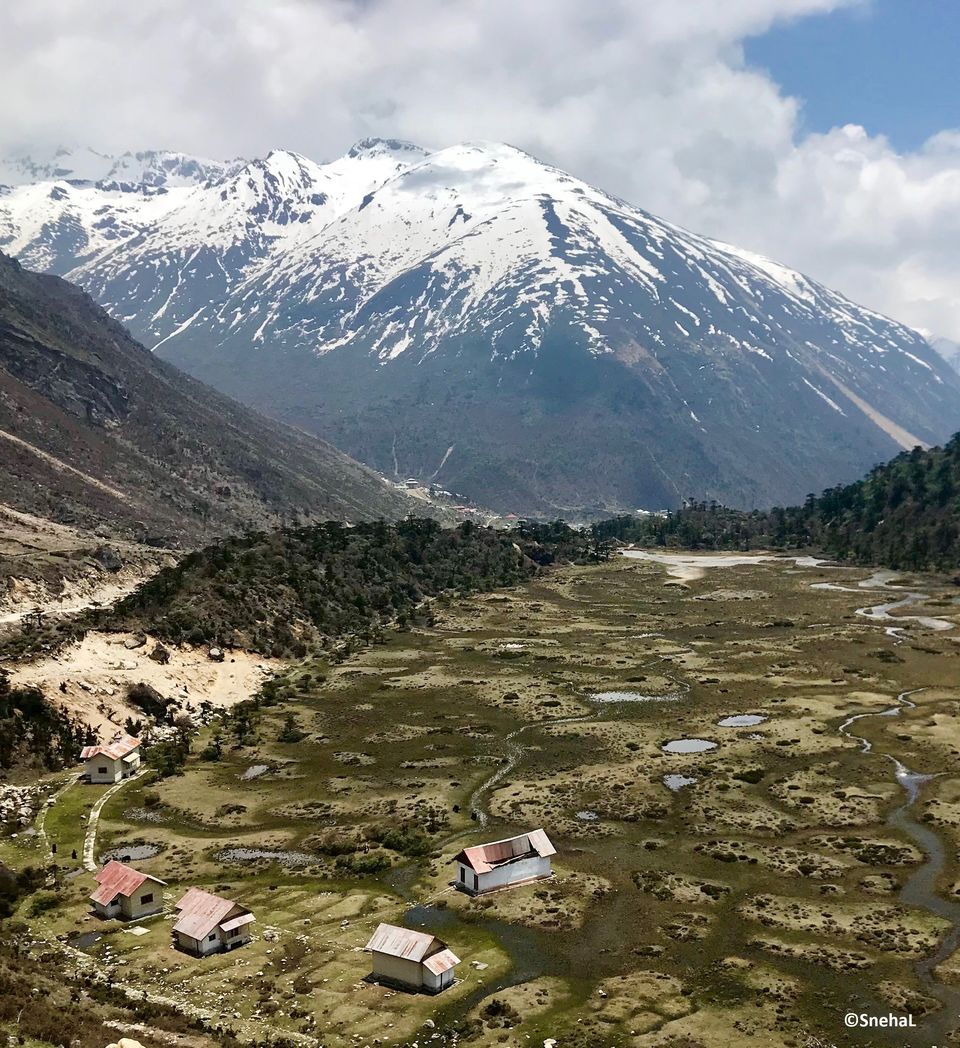 What & where is it?
I remember, standing at 17,800 feet above the sea-level with winds gushing in my hair and struggling to keep my eyes and nose open in the negative temperatures. That moment when you standstill to admire the sight of turquoise blue lake melting amidst the snowcapped peaks in front of you is a once in a lifetime opportunity. Standing at the top of the hill, I ran out of words to express the emotions I was going through and could only shed a tear of joy while admiring this beauty. Seeing is truly believing and experiencing as they say– that's Gurudongmar lake situated in North Sikkim for you.
Ever since I saw the image of this lake on the net, I started to research about this unheard place situated at an altitude of 17,800 feet in India. Located at a shouting out distance from the (Tibet) Chinese border in North Sikkim, this lake is considered as one amongst other high altitude lakes of the world.
It is considered sacred by Buddhists, Sikhs and Hindus. The lake is named after Guru Padmasambhava also known as Guru Rinpoche—founder of Tibetan Buddhism, who visited the lake in the 8th century.
A legend related to the frozen condition of the lake is linked to the visit of Guru Padmasambhava to the lake, on his way back from Tibet. When he saw it, he felt that it was praiseworthy of worship. As the lake remained frozen most of the year with no possibility of providing for drinking water needs, the people of the area appealed to Guru Padmasambhva to help them. The Guru agreed to help and placed his hands on a small part of the lake area, which stopped freezing during winter, facilitating drinking water to the people. Since then, the lake has been considered sacred and devotees carry this sacred water in containers. The lake is fed by glaciers surrounding it and is located to the north of the Kangchengyao range, in a high plateau area connected with the Tibetan Plateau.
How to get there?
Lachen which is a tinsel village situated in the North Sikkim at an altitude of 9000 feet (approx.), is the gateway to reach Gurudongmar Lake. Lachen is situated about 110 kms from Gangtok which is about minimum 6-7hours of road journey given the mountain terrain and the road conditions.
From Gangtok, you will cross multiple petite towns like Mangan, Chungthang before reaching Lachen. Along the way the river Teesta will be by your side and you can see a number of waterfalls and mountain springs. Once you reach Chungthang, the roads split into two directions the left heads to Lachen and the right to Lachung. As you continue your journey to Lachen, you will witness picturesque images in front of you, with shades of green and gushing sound of Teesta river from your left side. As the valley ends you will enter a small village straight out of fairy tale. Ancient wooden houses built more than 100 yrs old on both sides of the tiny road welcoming you to Lachen. 90% of the time whenever you enter Lachen, it would be drizzling with clouds almost kissing the streets. It has a population not more than 3000. It has many hotels off-lately but we chose to experience the local life and the rawness of the place by opting to stay in a Home Stay.
If you begin your journey from Gangtok by 8-9 a.m you should reach Lachen by 5-6pm. Entry to North Sikkim requires permit and which is arranged by your local tourist operator. Make sure the same is arranged before you leave from Gangtok. Overnight rest in Lachen and have an early meal and sound sleep as next day, you will have to leave early in the morning around 5-6 a.m. for an extreme adventurous journey. The total journey though is for 66 kms it takes 3.5-4hours given the altitude, road conditions and the stops at the scenic spots en-route.
The epic journey up-hill from the base village
I had read that one needs to start the journey at 3.30 a.m from Lachen for reaching Gurudongmar lake. Honestly, one has to wait at Thangu for permit and the check-point opens only at 7.30a.m. Also, one misses the beautiful journey if you start before dawn in the early wee hours. We took this decision of leaving little late after receiving advice from our driver and hence started at 5.30 a.m. and reached our destination by 10 a.m. (including all the stops – breakfast, Kodak moments and washroom breaks). As you start ascending from Lachen at every turn you get to see the beautiful snow -capped peaks, Yaks grazing and Teesta river chasing you on your right & left as you cross multiple bridges which are covered with multi-color prayer flags. Soon you will reach a flat plateau – that's Thangu Village (last village on this leg of the journey)situated at an altitude of 12,000 feet. An interesting fact about this tiny village is villagers staying here (about 300) stay in Thangu only during summers & early winters (Mid April- end Oct) where they run shops and small eat-outs for tourists. The balance part of the year they step down and stay in Lachen as temperatures in winters drop beyond imagination. Incidentally, most of them have an additional house in Lachen too! Once you are done with the break, head to the destination as it will take another 2 hours from here. As you gain altitude, the flora vanishes and huge rocks and boulders on either side of the road and magnificent mountains covered with snow welcome you to this hilly terrain. The mountains on the left side of the plateau hide the (Tibet)Chinese border behind it. The area is inhabited by Yaks, blue sheep and other wildlife of high altitude.
At every point of your journey from Lachen you will find an Army camp, one can seek their help in case of any medical emergency. 14kms before the Lake (15,000 feet) is the last army camp. This is an important milestone of your journey. Most of the vehicles stop her for washroom break, if you are facing breathing issues seek immediate help from army as there is oxygen cylinder available and do not take the risk of continuing with the journey as it's another 3,000 feet high from here. Once you are sure that you can carry on with this journey, continue on this road for another 14 kms. This is the last mile of the journey and the road is spotless without a single pothole. Soon you will see a sign of 'Gurudongmar Lake' and your vehicle will leave the road and take a sharp right turn on the hilly terrain only to park your vehicle on the hill while the lake below it. The first sight of the lake gives you goosebumps. We visited in mid- May and it was 90% frozen giving sight of the melted snow on the border with aqua green water. At 10.30 a.m it was -3 degrees and winds were extremely harsh. All the drivers advice on 2 things – don't wait beyond 15 minutes as the air is think and there is paucity of oxygen and DON'T descend from the hill to enter the lake as climbing back at such an altitude can be extremely fatal with no medical help near-by.
Being at such an altitude and witnessing something of that magnitude just gives the feeling of having reached the end of this world.
Visit Chopta Valley en-route Lachen
While returning to Lachen one can opt to visit – Kalapatthar which is an offbeat destination above Chopta Valley. It is located opposite to the Lachen route and one would take about 45 mins from the Lachen road to climb uphill to Kalapatthar. The road are under-construction perpetually hence it might get little tiring to get there. Once you reach uphill you will be amazed to see the views of Chopta Valley below dominated by the black rock mountains partially covered with snow . This is less visited place by most tourists and one will find snow to play till May end.. It is advisable to take a night halt at Lachen if one is opting to do Kalapatthar visit as it will get tiring to drive to Gangtok/ Lachung directly.
There is no separate permit required for Kalapatthar. You have take entry permit. either you travel to Gurudongmar or Kalapatthar or both you will cross North sikkim border police check post . Drivers charge additional Rs.3,000-5,000 to visit Kalapathar as this is not covered in common by everyone.
Who should be visiting Gurudongmar Lake?
A trip to Gurudongmar Lake is must for not only every adventure freak enthusiastic person but also for someone who wants to find peace and solace. If you are a kind of person who is in love with snow peaks, greenery and serenity this place is for you. As per the unsaid rules kids below 8yr of age and senior citizens who have BP or breathing issues should avoid this place due to the altitude. However, we saw some parents taking the risk of travelling with 3yrs old too! I would suggest avoid, as about 2-3 cars dropped the plan to proceed as tourists fell sick as they gained altitude en-route. It's open for Indian tourists subject to permits but restricted to foreign nationals and may need special approvals from Delhi.
When to visit?
The lake remains completely frozen in the winter months, from November to Mid-May. The road to the lake from Lachen opens up only by mid- April or end April and closes by Nov mid/ end depending on the season's snowfall. Should you want to see the frozen state of the lake you should target visiting from April to early June. If you wish to witness the turquoise green clear water you should visit from Mid-June to early Oct. However, rains could play a spoilsport and frequent landslides often leads to road closures.
Remain vigilant
- One will see number of Army Camps en-route, please do not take any pictures as it is strictly prohibited.
- Some may find it difficult to hide their sheer excitement after reaching the lake and would want to run immediately after getting out from the car. Remember you are at almost 18,000 feet hence; your physical activities need to be limited as oxygen is limited. You may faint or loose breath due to some irrational actions of yours and there is no medical help available until you drive back 14 kms.
- Carry camphor in enough quantity and keep sniffing at regular intervals. It is a great source of oxygen, It helped me a lot!
- You may find some vendors selling popcorns. Do consider buying that as they too are great source of oxygen
- Carry ample amount of food and water, as choices are limited uphill. If you get struck by snow sickness or high altitude sickness it may lead to excessive acidity conditions and will spoil your trip. This is the biggest mistake we did as we fell short of food and had to bear the consequences.
- Above all DO NOT LITTER, please carry your discarded food packets back with you and do not dump it here!! BE AN ECO-SENSITIVE TOURIST!