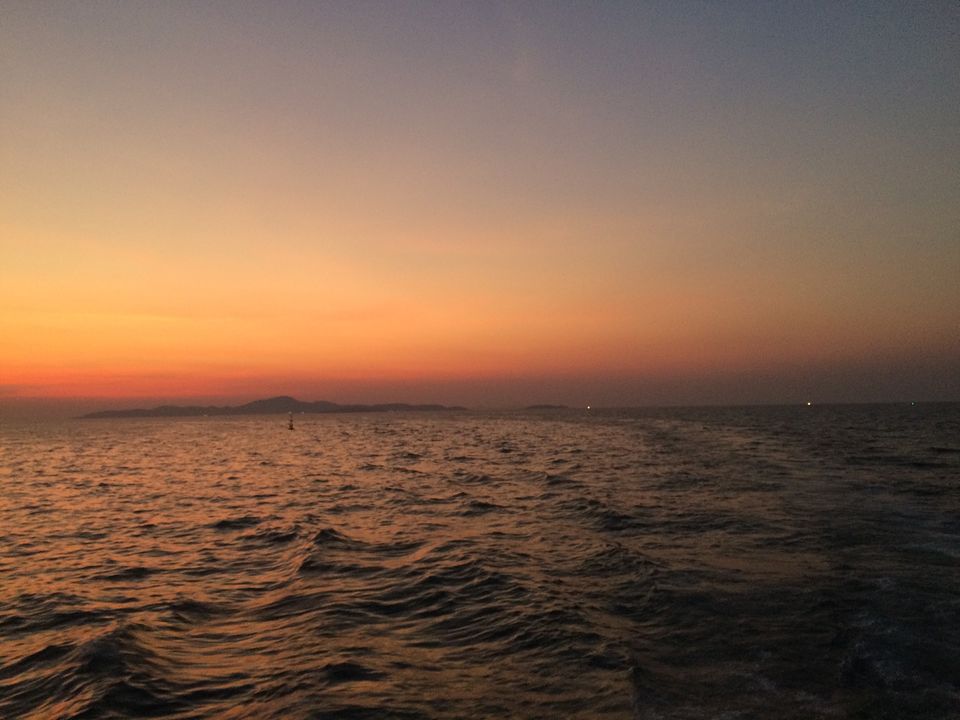 I love the easy, laid-back beach life with sunnies on my nose and a brightly coloured drink in my hand, with a sun chair pushed all the way back and a beach umbrella tilted towards me. Fortunately for me, the city of Pattaya in Thailand offers just this experience, with uncountable foot massages by the beach thrown in for good measure.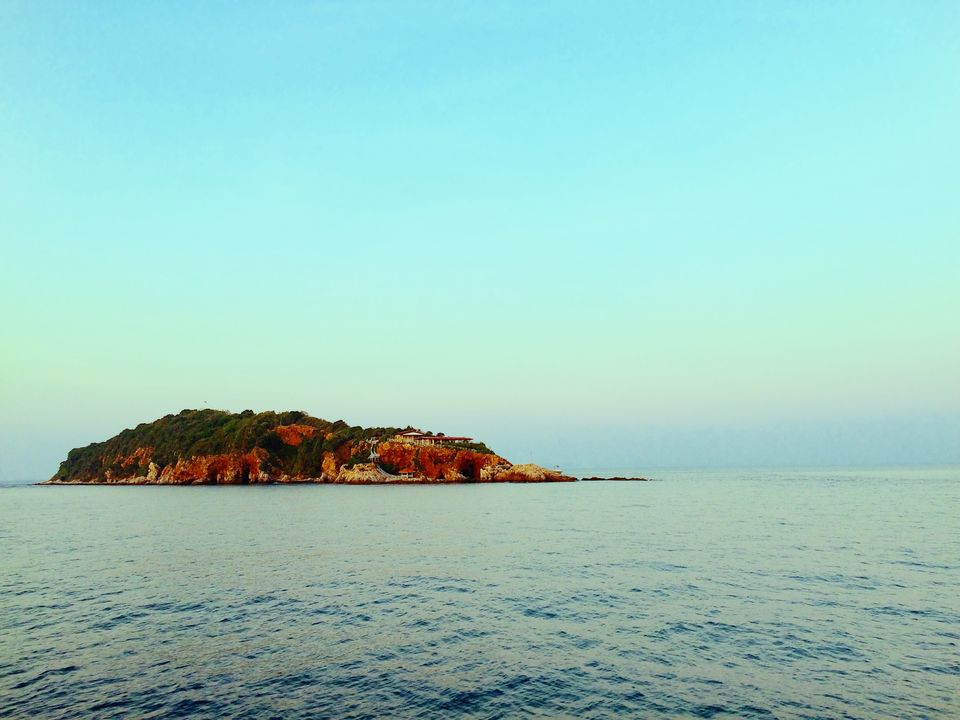 After two days of not moving my butt, my travel partners convinced me to make a trip to Coral Island or Koh Larn, which is a short ferry ride away from Pattaya and just off the coast of the city. With such enthusiastic companions, beach-bumming is not always an option. And so I found myself roped into participating in an adventure activity called Underwater Seawalking, a term that literally means what it says!
What is seawalking?
This is a fairly easy adventure activity that consists of walking on the sea bed not too far off the coast, amidst coral and underwater marine life.
The highlight of sea-walking is that it requires no formal training, unlike other underwater pursuits such as scuba diving or snorkelling. The other good thing about sea-walking is that it is not restricted to swimmers only. A non-swimmer too can undertake this activity smoothly, since there is no diving or swimming involved. In fact, diving enthusiasts often recommend sea walking as the first step towards familiarising oneself with the idea of scuba diving, since it offers a similar underwater experience of marine proximity, albeit in shallower waters.
Sea walking is also called 'helmet diving' because of the mechanism involved. When you push an inverted glass into a body of water, it ends up trapping air in its empty space. With the same principle at work, a huge dome-shaped helmet is placed on a diver's head and the air pressure ensure that the inside of the helmet does not get flooded. The diver is then led vertically down into the sea through a ladder by a diving assistant. The helmet is connected to tube through which oxygen is pumped constantly from the surface.
A swimming costume will suffice for seawalking and there is no need for a scuba suit or a wet suit. Flippers are also not required and diving operators usually give you a solid pair of rubber shoes to wear before going underwater. These ensure that your feet do not get hurt while walking on an unfamiliar and dynamic terrain. With no complicated equipment to handle, you can just breathe normally during seawalking. In fact, you can even wear your glasses and keep your hair dry because the helmet does not allow any water to enter!
The diving operators usually offer photos and videos of your seawalk to you for sale once you're done.
My First Time Seawalking!
As a result of Thailand's focus on tourism, there is no real need for prior booking as there are several water sports operators at Koh Larn who will facilitate your seawall upon request. We narrowed down on two young diving assistants who happily bargained with us and immediately endeared themselves to us!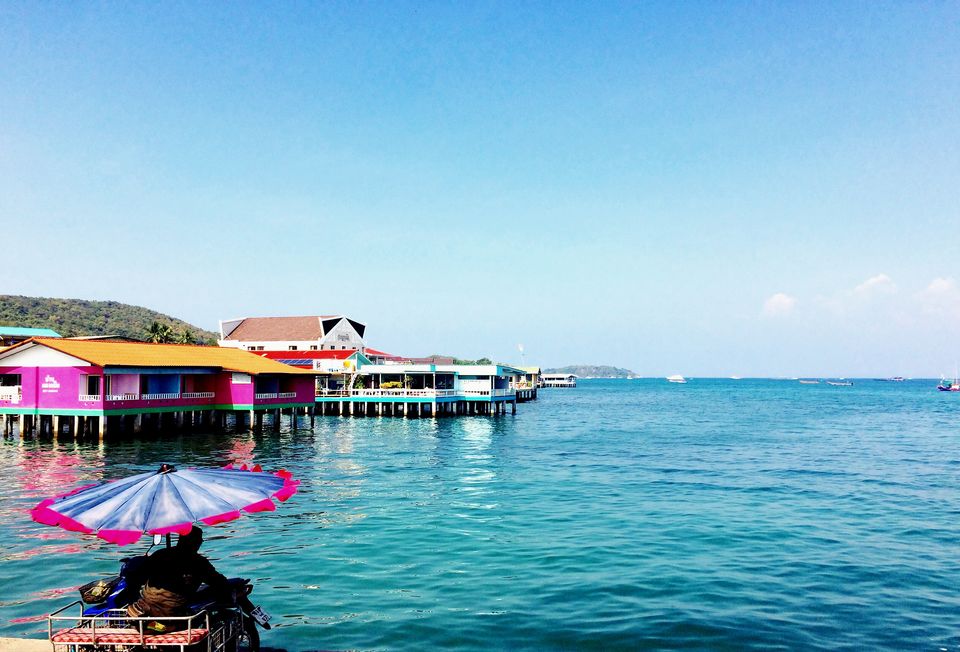 A bumpy speedboat ride took us into the sea to the diving operator's vessel. We were assured that this was anchored at a spot that is known to be a shark free zone and about 25 feet over sea level. But still, being someone whose first thought when confronted by open waters is always unfailingly "JAWS", it was at this point that I decided to chicken out. But the same travel companions who would not let me rest on my butt all day not refused to let me wriggle out of voluntarily immersing myself into the sea. The merits of solo travel flashed wildly through my mind like never before. So I decided to be sport and agreed to join my friends in what my anxious mind by now perceived to be a life-threatening endeavour. At this point, the diving instructors in the crew stepped in and put my fears to rest by describing the process to us. We would each be given a helmet to wear which would facilitate normal breathing. Look left, look right but never look down because that would flood the helmet with water! Rubber shoes were to be worn by one and all. Basic hand gestures were explained to us and lo and behold, we took off into the sea!
Imagine being allowed to dunk inside the most beautiful aquarium you've ever seen, as though you're crashing an underwater party! Through the helmet's glass I saw swarms and swarms of colourful fish swimming past lithely, each shoal headed in a different direction. All I had to do was reach out my hands to touch those magical little beauties just flitting past casually, like it's any other day in their dreamy marine world. Although, to be fair, I'm sure they do see a lot of humans down there! The diving instructors slipped in bits of fish food in our hands and suddenly there were exotic creatures swarming around us! This is the closest I've ever come to my childhood fantasy of being a mermaid. This daydream was broken fifteen minutes later when our instructors gestured to us to say that it was time to go back into the world of oxygen and land.
Back on the surface, we were all grinning from ear to ear, still in awe of that wonderful experience we had shared. Would I do it again though? Yessir, I would!
How to get there
Coral Island/Koh Larn can be approached by a speedboat, although catching a local ferry from the pier is a more economical option and will get you to your destination in about 45 minutes. . It also gives you a chance to travel with local Thai folks who hop between Pattaya and Koh Larn. One way cost of the ferry is 30 baht, while a speedboat can cost around 2000 baht or more, depending on the tourist footfall. Make sure you take note of the last ferry out, unless you want to stay the night at Coral Island.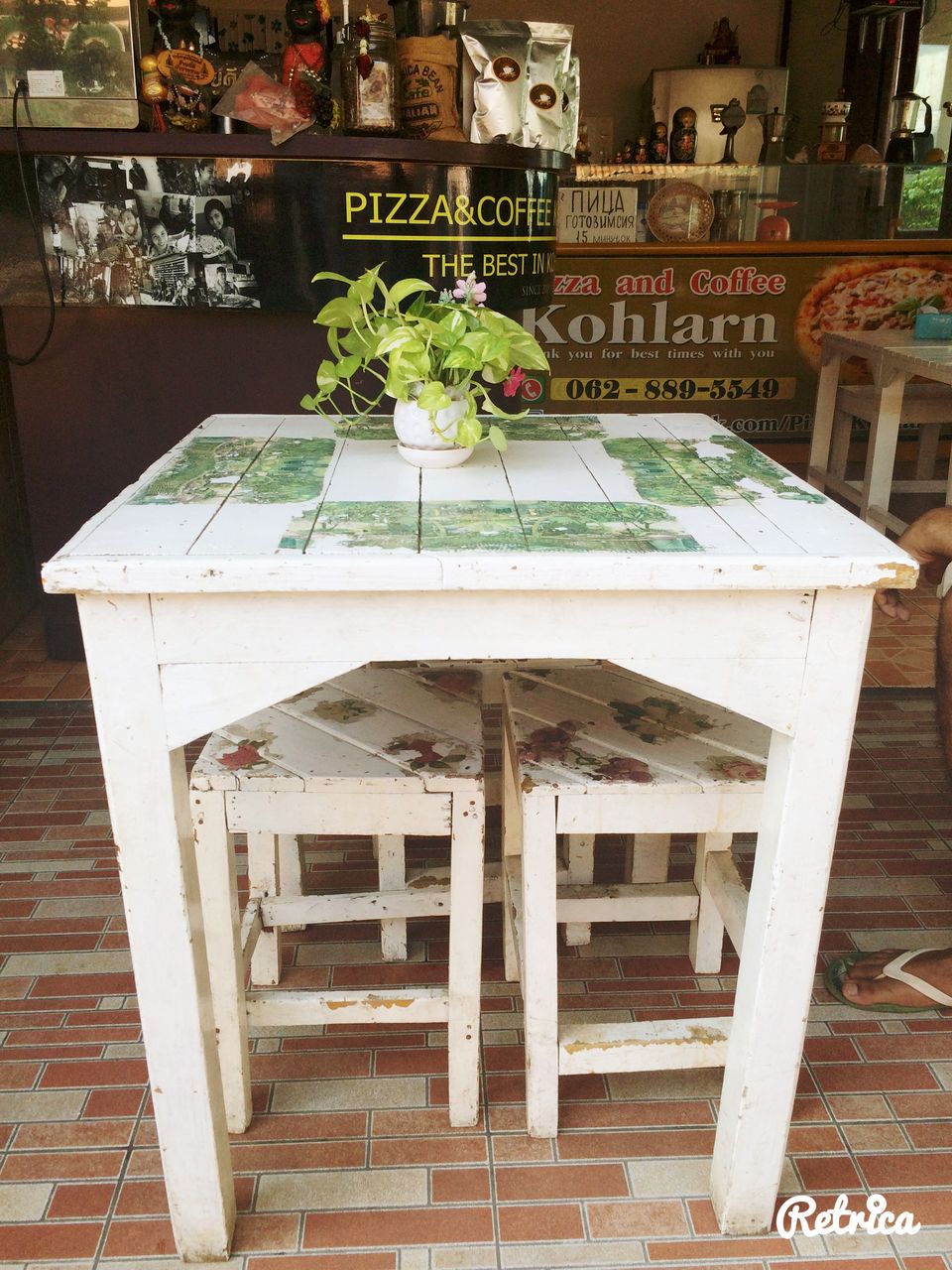 Cost per head
While we paid 1100 baht per person, it is because we were a large group who haggled desi-style. The quoted price is usually between 1200-1500 bahts. Don't agree to the first price that your tour operator asks for. In Thailand, there's always room for negotiation!