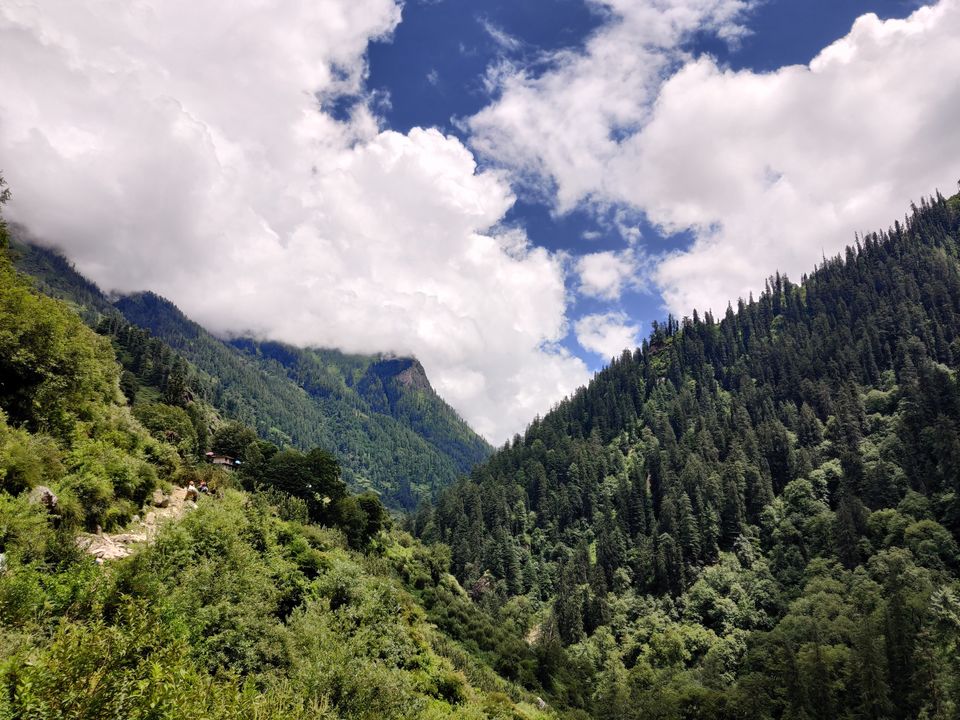 Have you ever wished to visit a place that would give you peace and a chance to explore nature?
Well I visited, last month only.
A beautiful, mesmerizing and adventurous trip/trek to Kasol - Kheerganga.
Who doesn't like small trips? Well we all do, when it is specially to such a beautiful place. Being frustrated from our offices and to refresh ourselves we 4 friends decided to head towards our "LOVE" - MOUNTAINS. All thanks to our trip organizer Ramble Roamers who made it possible.
The day was here when we four friends departed from Delhi in the evening and started escaping towards Kasol - A Mini Israel Of India. Apart from us, there were many other voyagers accompanying us, being it a couples, group or solo voyagers.
And the Trip Begins... ...

We started from Moti Bagh Metro Station at around 6:30 pm on Thursday, 8th August. It was a nice opportunity to know so many people from different backgrounds. We however, resisted :p nonetheless it was an incredible fun, followed by the dinner at Murthal - Garam Dharam.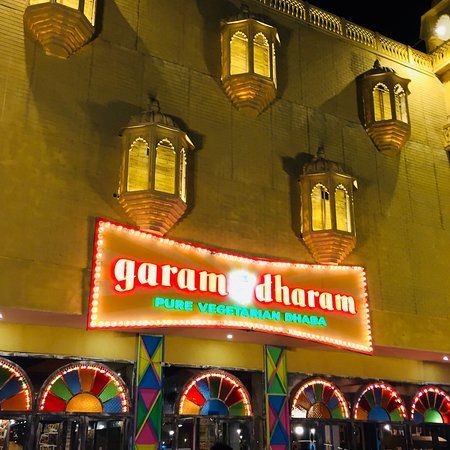 This dhaba was very happening and the interiors was all inspired from bollywood actor "Dharam Paaji" aka Dharmendra ji.
Taking halt of 30-45 mins we started again. At around 3-4 am in the morning we were around Sundernagar, sudden thunderstorm sound woke me up and it was damn sexy weather with drizzling. It was worth seeing moment and I even tried to capture it.
We were supposed to reach Kasol in the morning by 9-10 am, but due to landslides, traffic jam, it took almost 3-4 hours extra to reach there. However, being stuck in that traffic jam is also an adventure in its own as we were able to see the beauty of nature at its best.
Around 2 pm we finally reached Kasol our very first destination.
Kasol, at an altitude of 1640 meters, is an un[traveller]'s delight. Head here for some interesting falafel, as you watch the Parvati river roaring through the valley, where the mountains are clearly not the only things high.
Kasol Heights was the love at first sight for me. Surrounded by lush green mountains, our cottages were situated in between the valley which had a sweet company of Parvati River.
After check-in at the resort, we took some rest, jumped on food because we were very hungry while the rest of our companions were enjoying in the pool. We ate up quickly and went towards the pool and saw everyone going towards their room to get ready to visit Manikaran Gurudwara, but we still went into the pool :p never mind it was fun. Our guide was continuously asking us to get ready fast as we all were getting late for Manikaran but we still enjoyed. After being asked so many time we finally came off the pool and went to get ready.
We went to Manikaran Gurudwara by walk.....you can say a small trek to Manikaran. Known more for its gurudwara and, supposedly healing-powered, natural hot springs, begin our walk at the gurudwara as we move through dirt roads, passing the occasional stone-walled kitchen garden and cattle shed.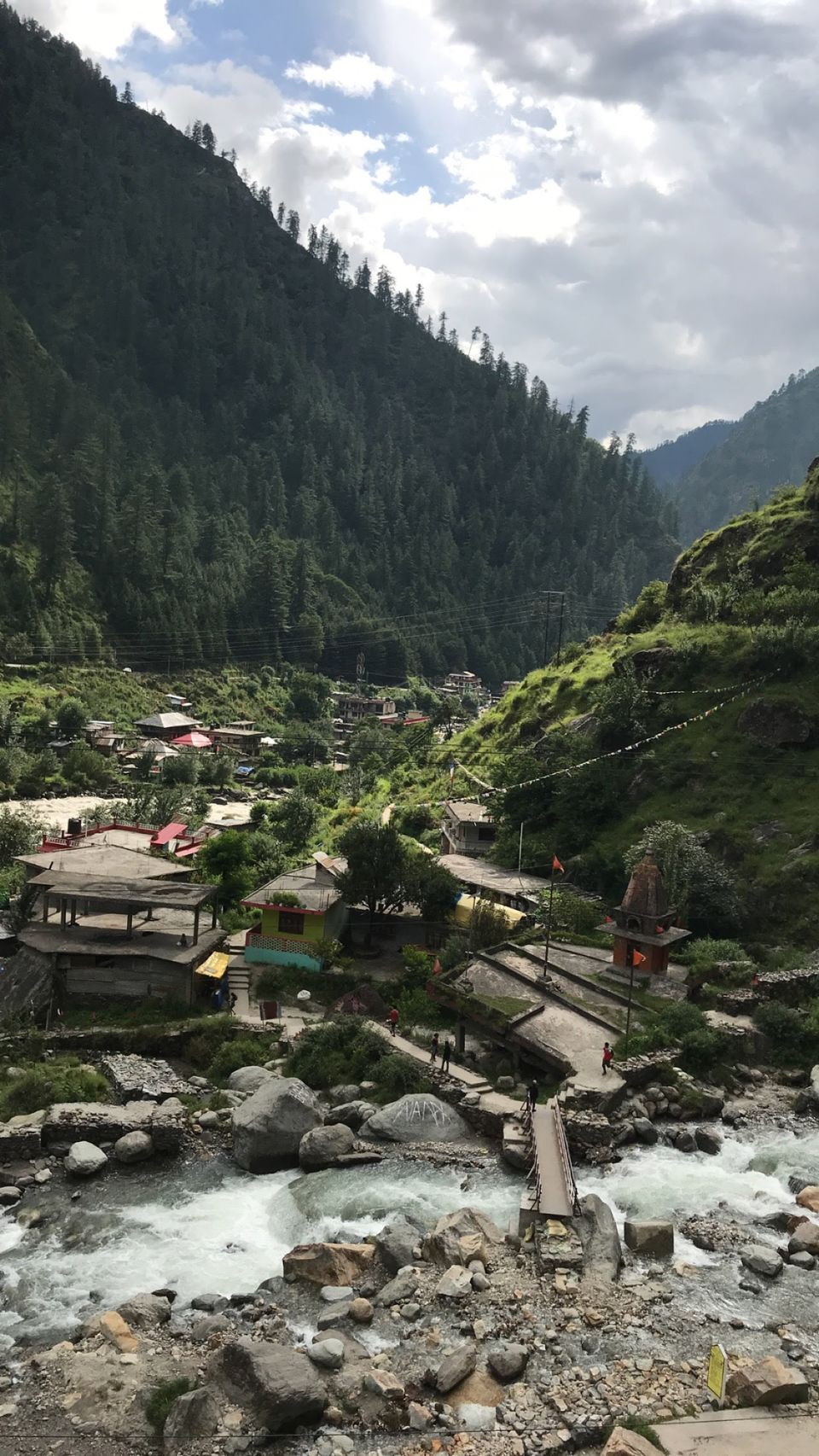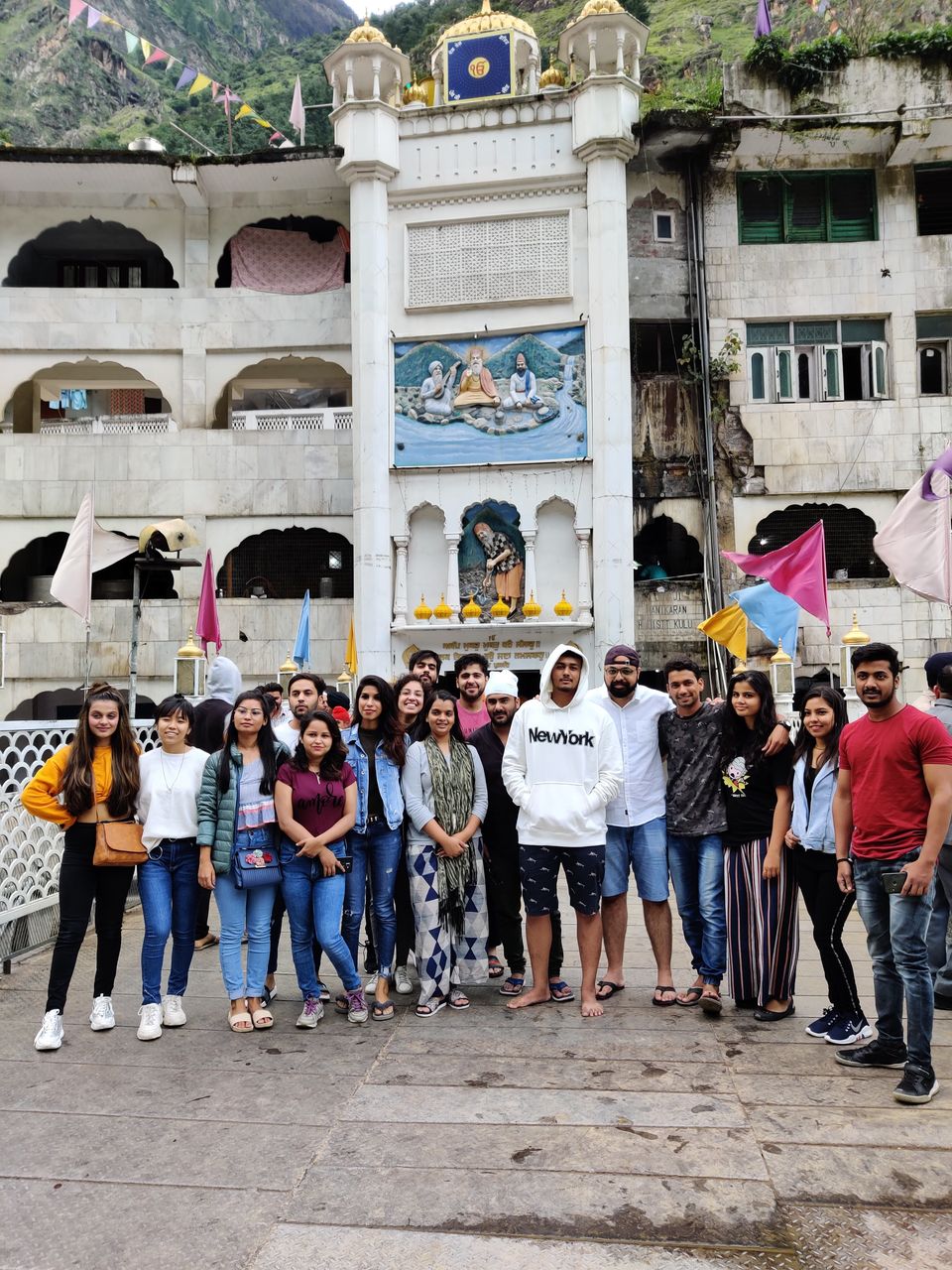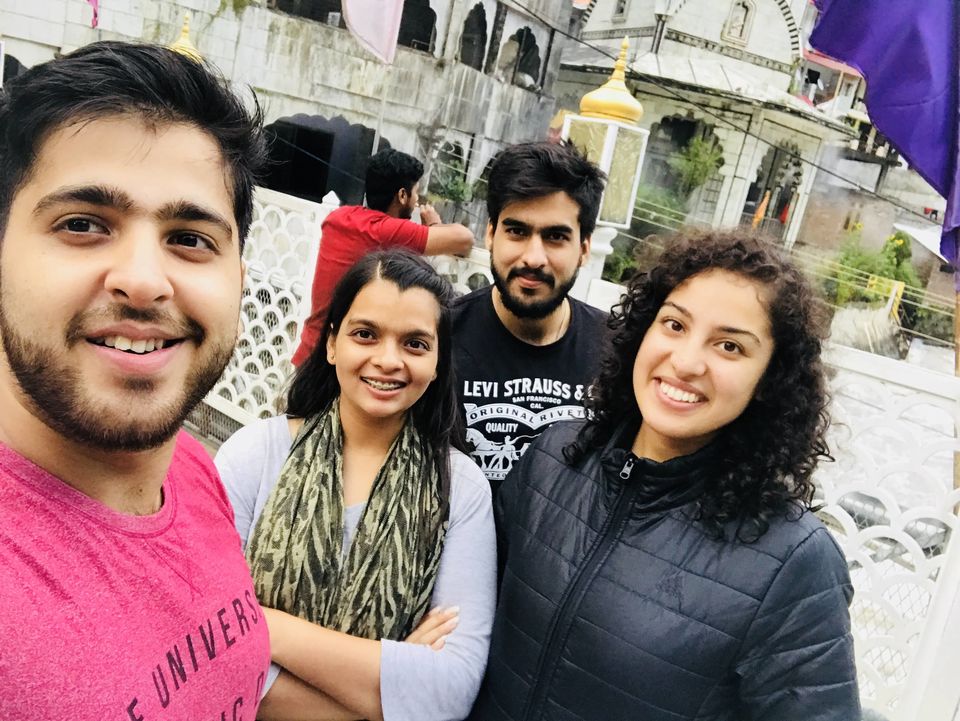 It was getting dark so we quickly headed back to resort, took some rest and had dinner. After dinner, everyone sat outside beneath stars, around bonfire, chit-chatting followed by music. As we were very tired so we went to our cottages and rested, gossiped for few hours about our offices and went to sleep.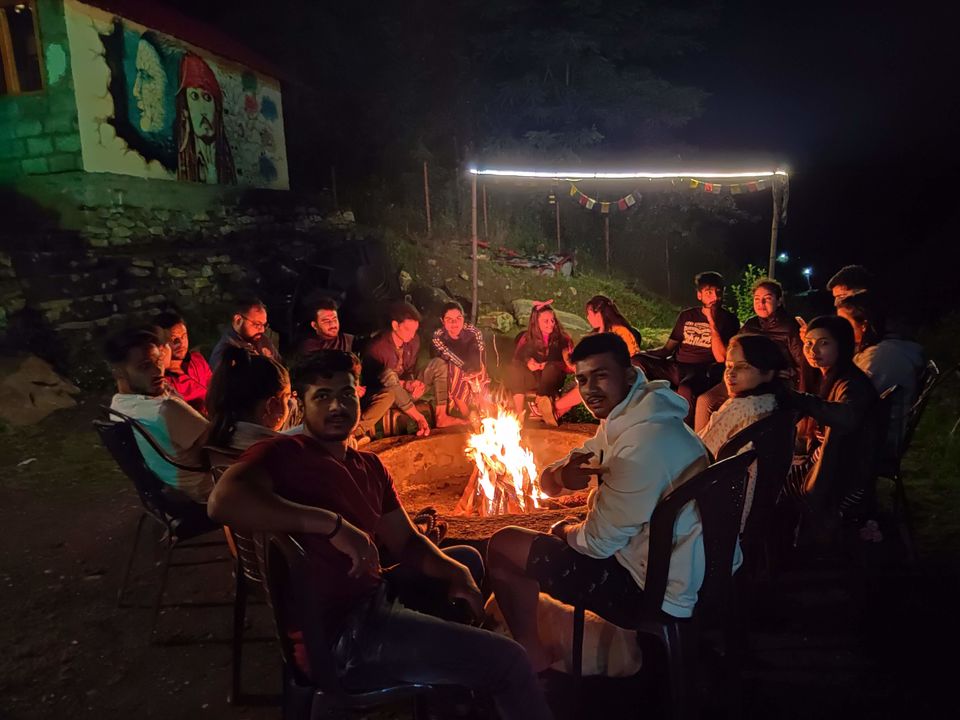 Next morning, we get ready, clicked some pictures and had breakfast. This was the most exciting part as we were heading to Kheerganga Trekking. we left the place at around 9:30 and headed towards Barshaini, the base for Kheerganga trek. It took us around 45 mins to reach there. Upon reaching Barshaini, we were advised to purchase raincoats due to rainy season as it can rain any minute and also to inform at home that for the next 24 hours our phones would not be reachable.
This was our first trek so was a bit scared but at the same time was excited also. Its a 11 km long trek with two different ways : one from village and another through dense forest with waterfalls, beautiful view and of course slippery ground. So, we all decided to go through forest way as it was sounding very adventurous, full of thrill and excitement.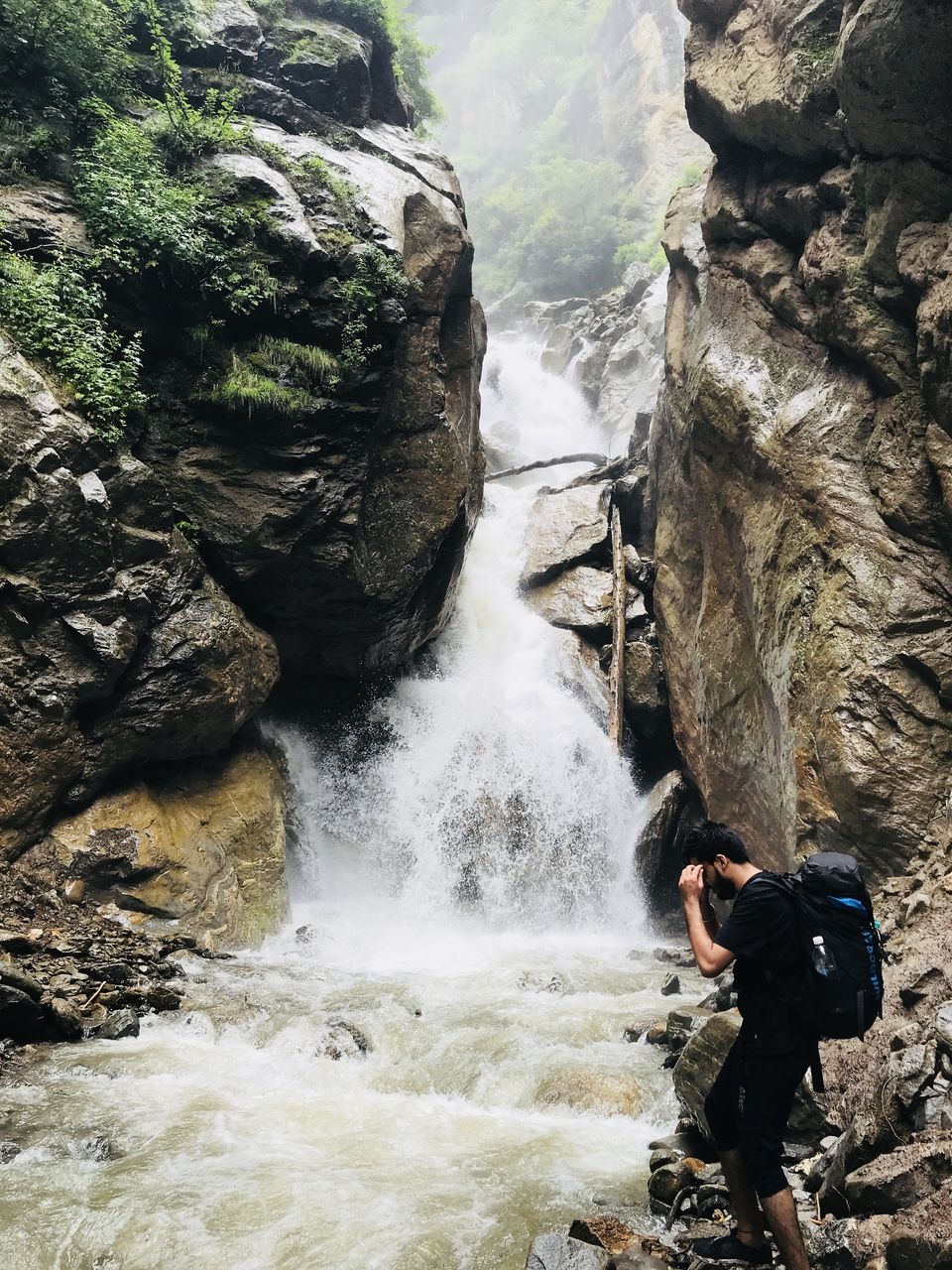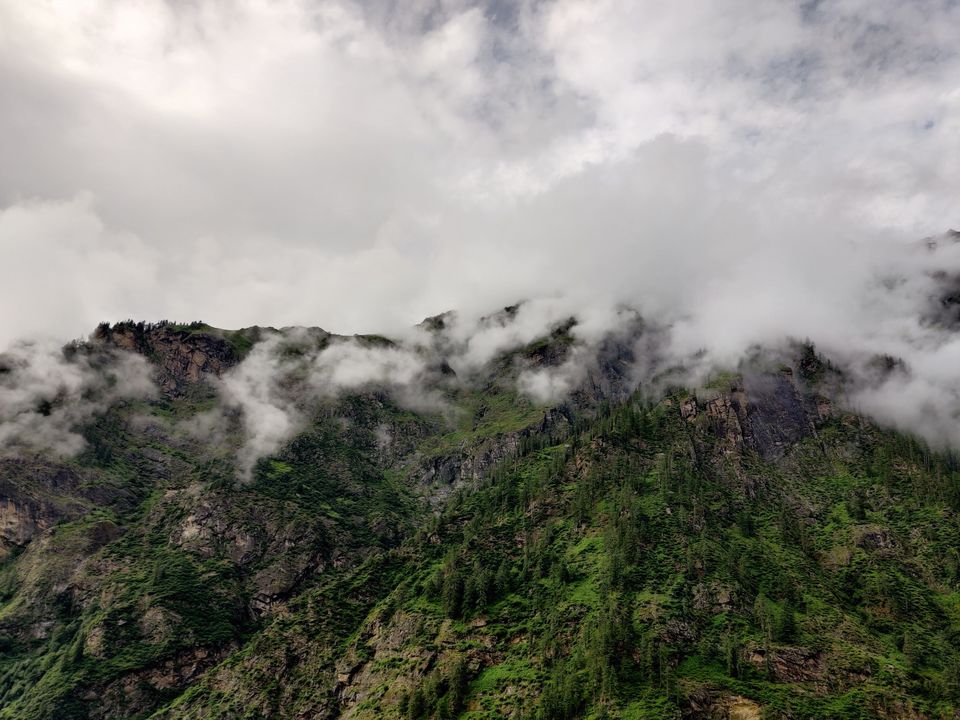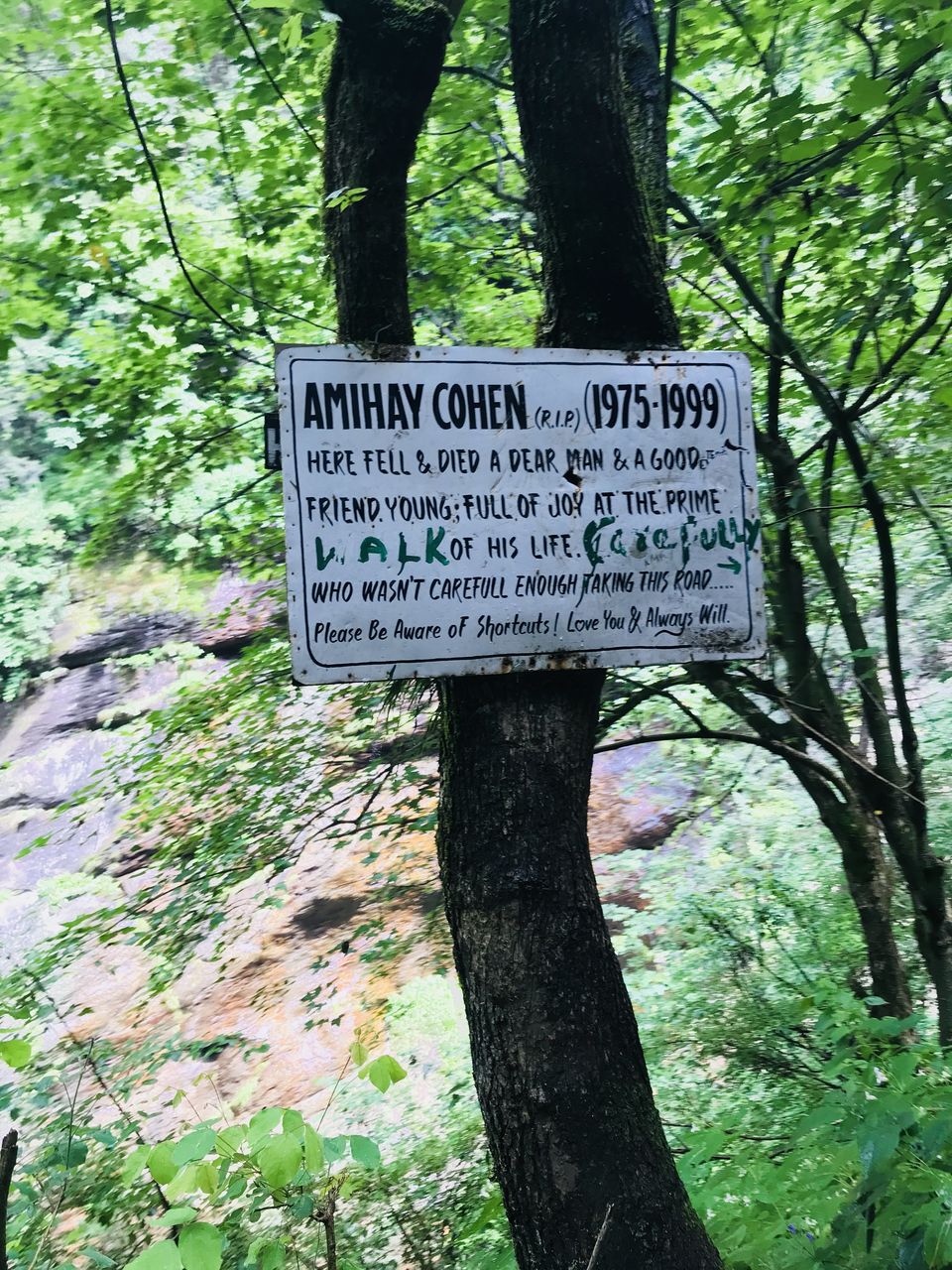 Around the halfway point on the trek, we came across a huge waterfall with a solitary dhaba café on the right side. It is recommended to fill your water bottles here, as the water is clean and pure. Most trekkers take a short break at this place named Shalom Waterfall Cafe and enjoy a maggi or some snacks, before making the final push to Kheerganga.
Barring the danger, the trek was extremely fun and had a lot of tourists going along the journey listening to music on their portable speakers.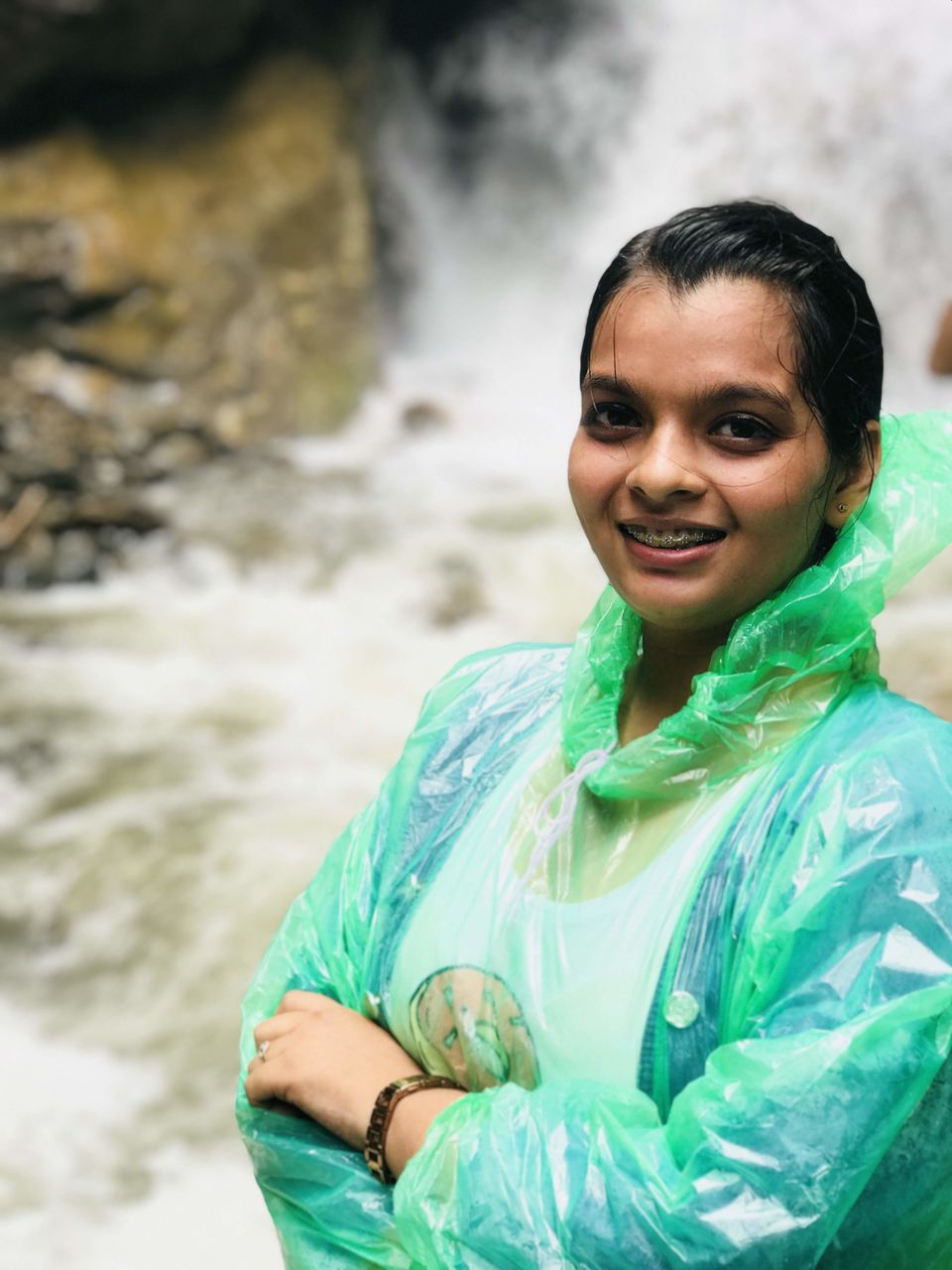 " The Kheerganga trek taught me a lot about life. It was one of those journeys where the path was difficult and you had to use your wits to overcome it. At every point in the trek, I felt that I won't be able to complete it but whenever I took a breathe, I realized, that I had almost reached my check point! From this, I understood that when the times are hardest and you feel like giving up, that is the time, you should not, for once you're back on your feet, the destination isn't far away! "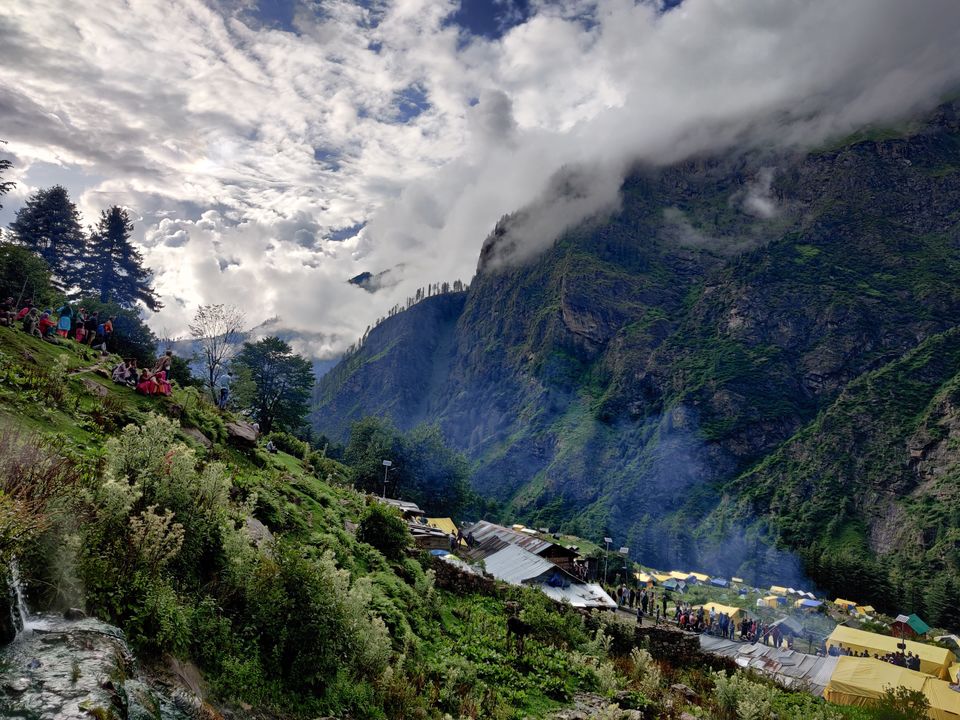 Finally we reached our destination after 6 hours of trekking. I was feeling so proud on myself on completing the trek. No matter how tiring it was but the experience was worth it!
We checked-in into our camps did some rest and headed towards Hot Water Springs. The water in these springs are known for its healing properties. After taking bath in that all our fatigue vanished.
The best part? A blissful feeling of being immersed in warm water with mountains around! I'm not sure how many hours we spent in that pool but it was enough to suck out the tiredness of the trek.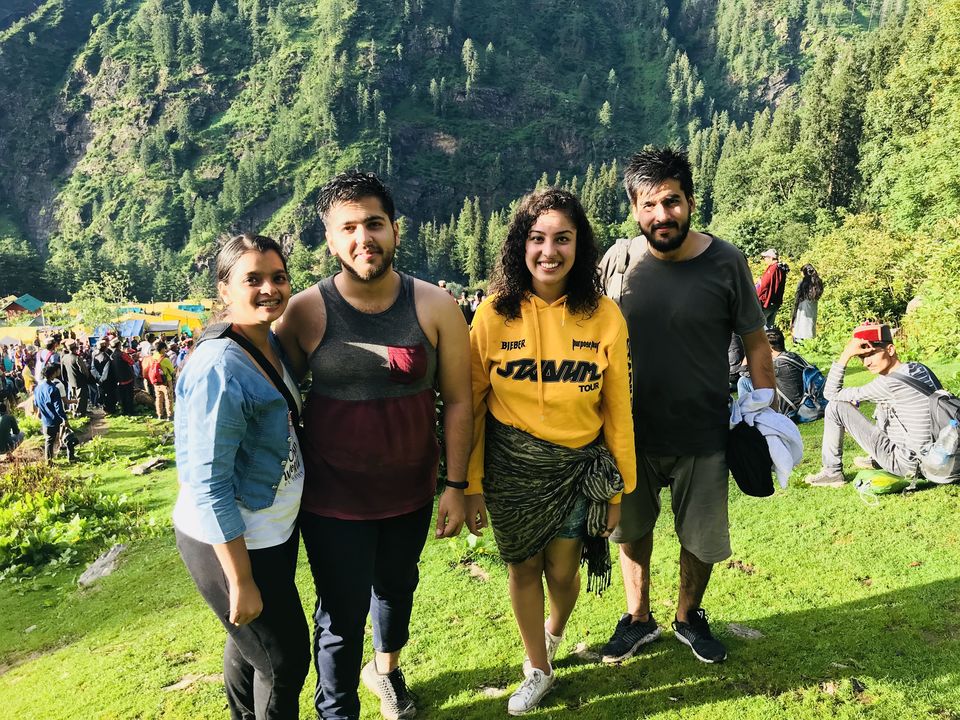 Came back to our tents rested for a while and then had dinner. To celebrate the achievement of trekking, a bonfire was arranged for all of us at night, listened to the stories of Kheerganga, interacted with our companions as our phone were of no use so, we shared our stories with each other. That was the best time as we were so indulged in each others real life stories that we didn't realize it was midnight.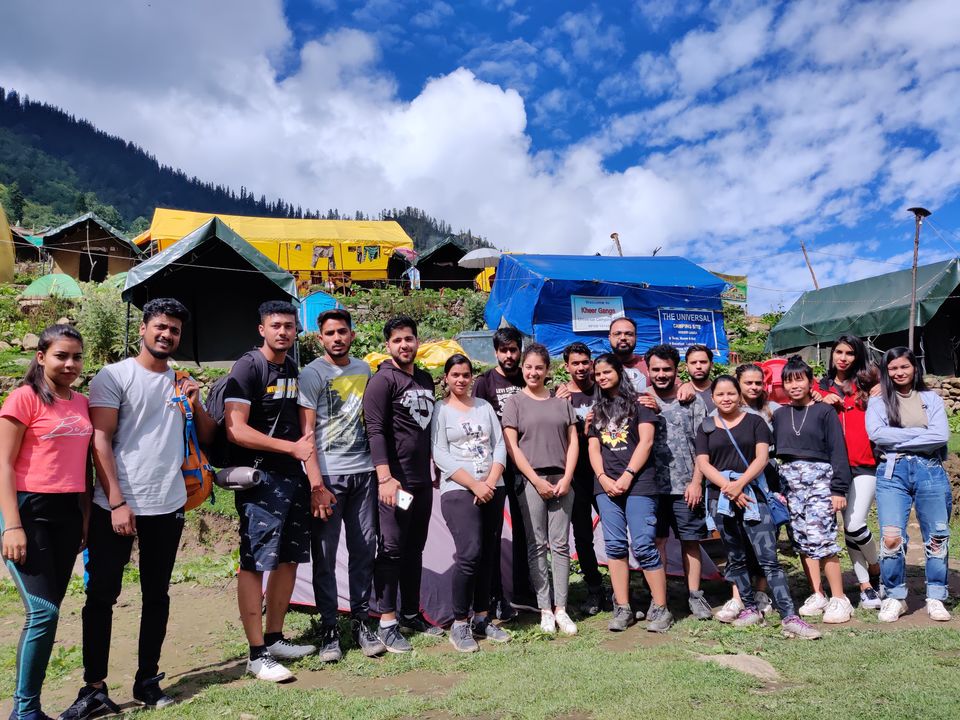 Next morning, after breakfast it was the time to say goodbye to the Kheerganga. We came back from the Nakthan Village, where we crossed beautiful apple orchards on this route. We reached back to base Barshaini in 3-4 hours and headed towards Kasol local market. In German Cafe we had our Lunch.
Finally, trip was about to end and heading back to Delhi taking so much memories.
Final Thought...........
From battling landslides to overcoming fears, fatigue, and obstacles, our trip and the Kasol Kheerganga trek taught me a lot of things about life that life is not a bed of roses! There will always be setbacks and challenges along the way. However, these things add spice to one's life and without it the journey would be nothing but a boring story to tell. In the end, as a wise man once said and I learned, "danger is real but fear is a choice". And that is true for everything in life!