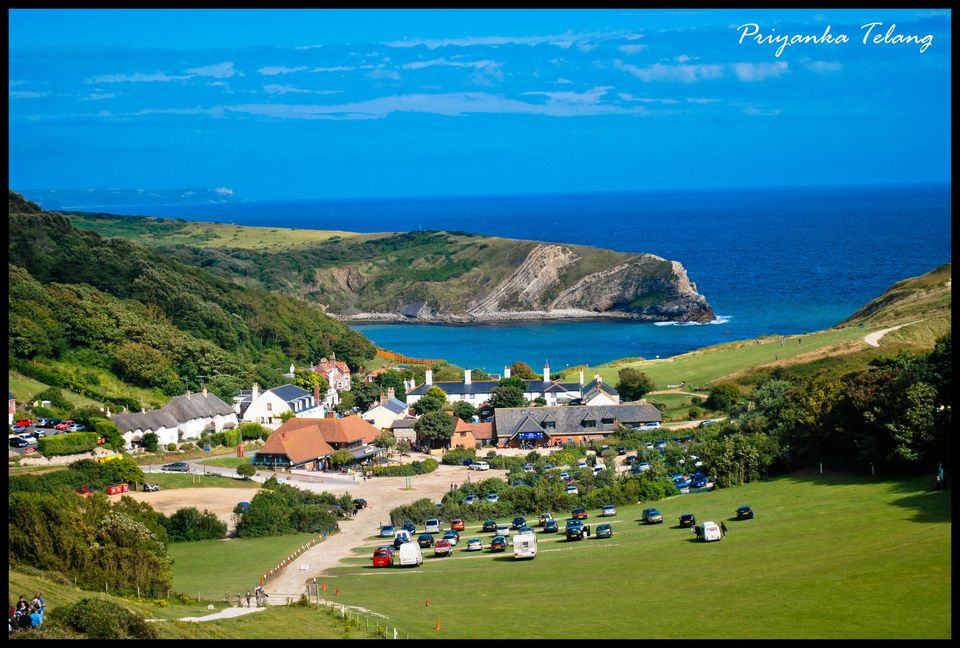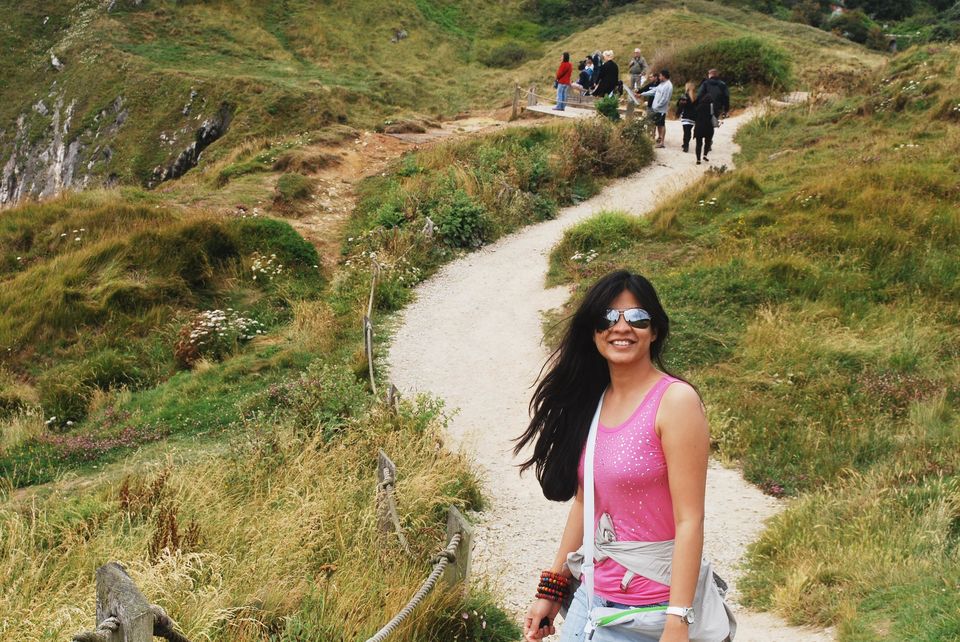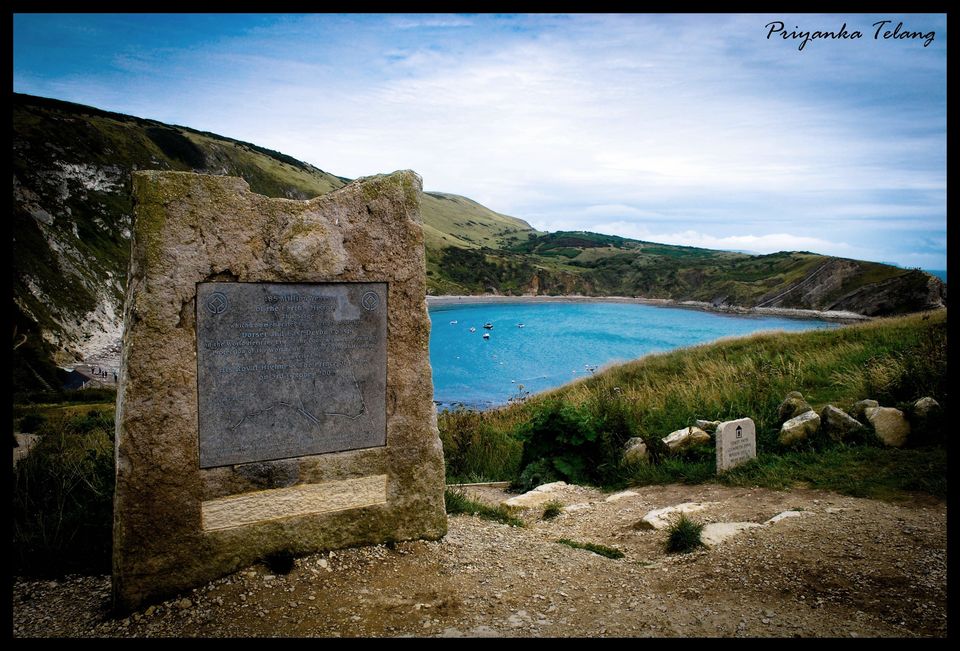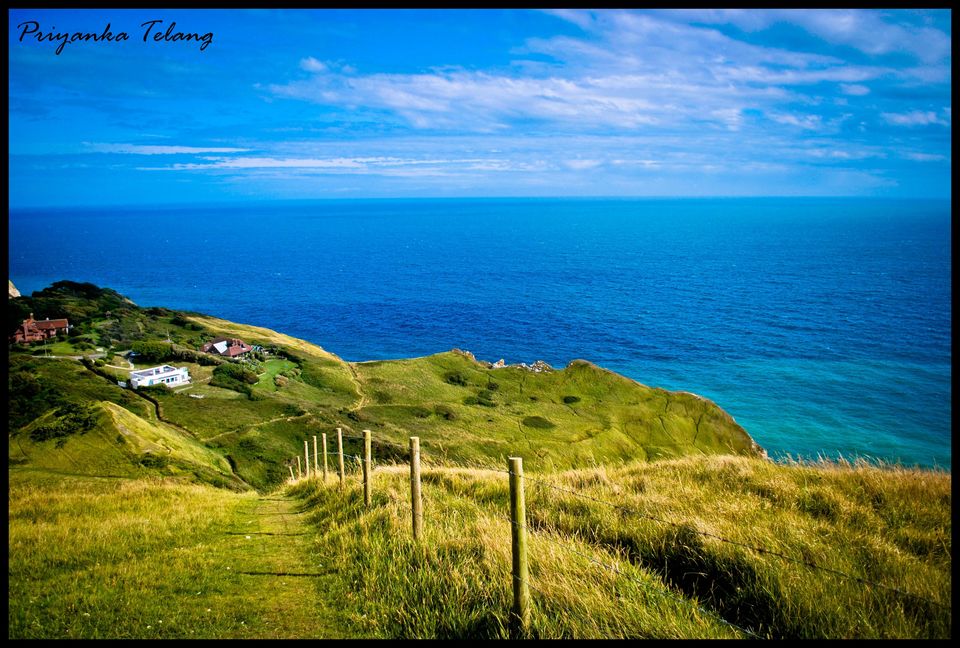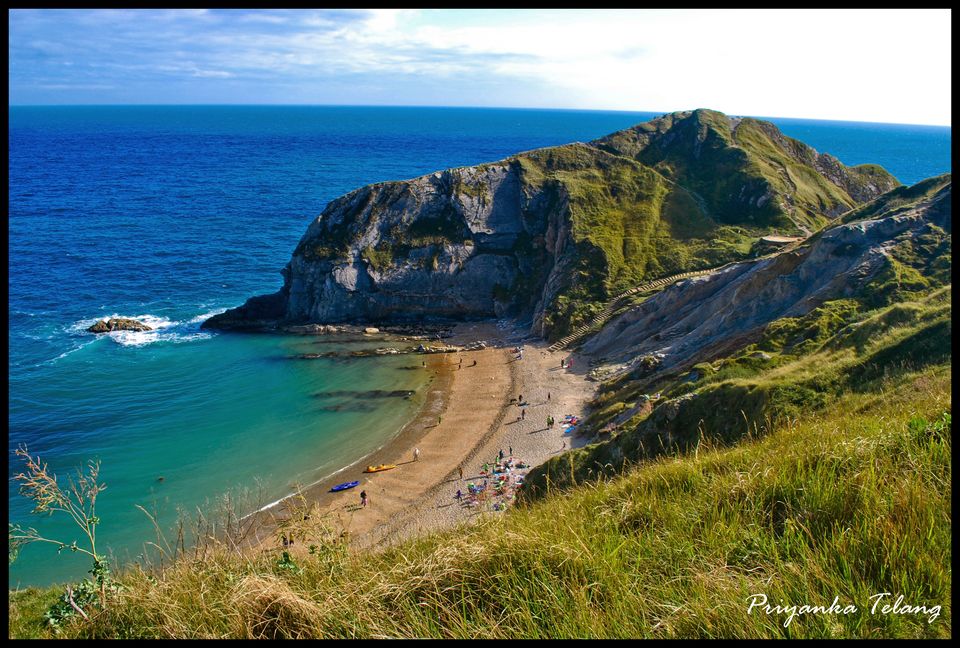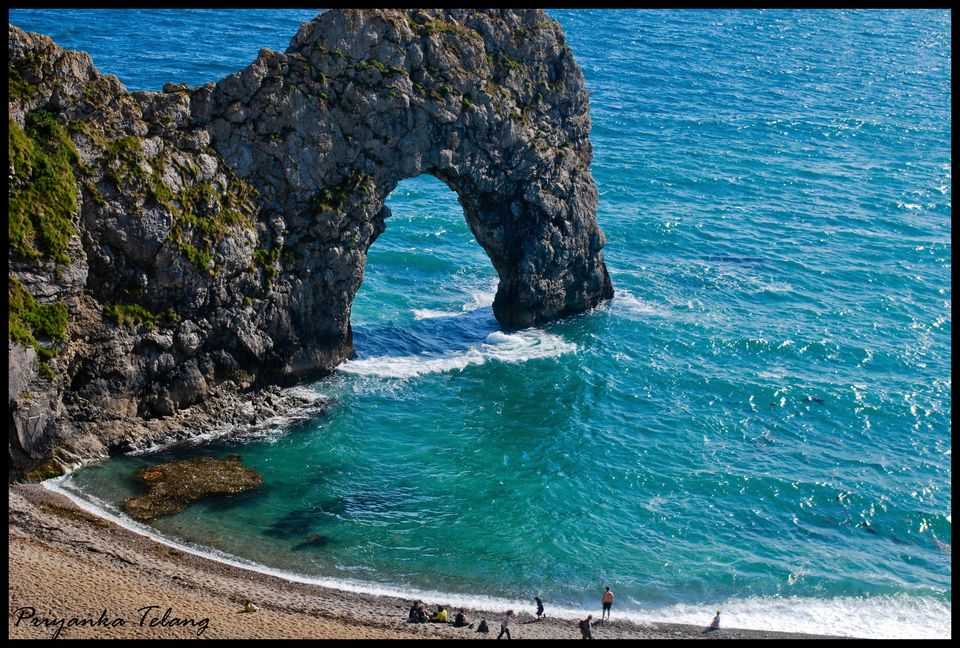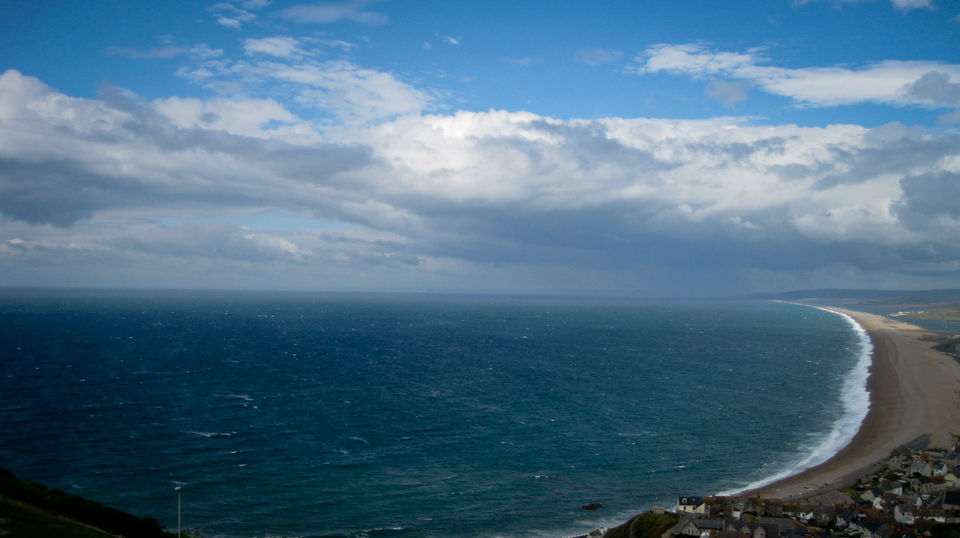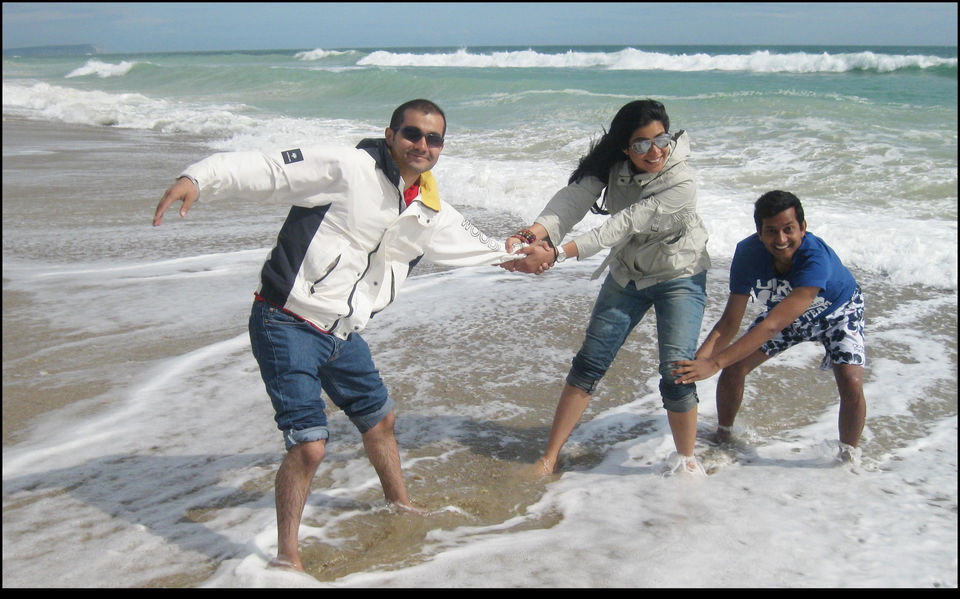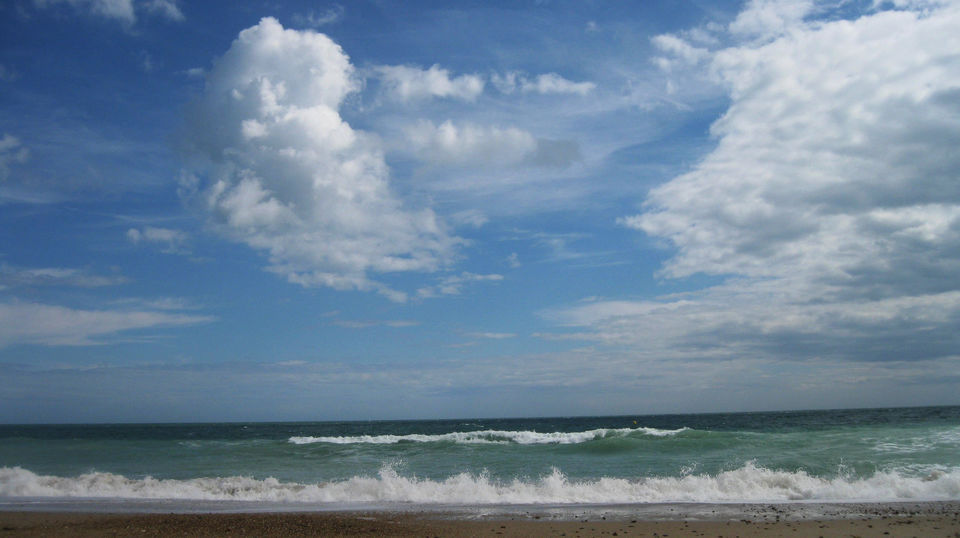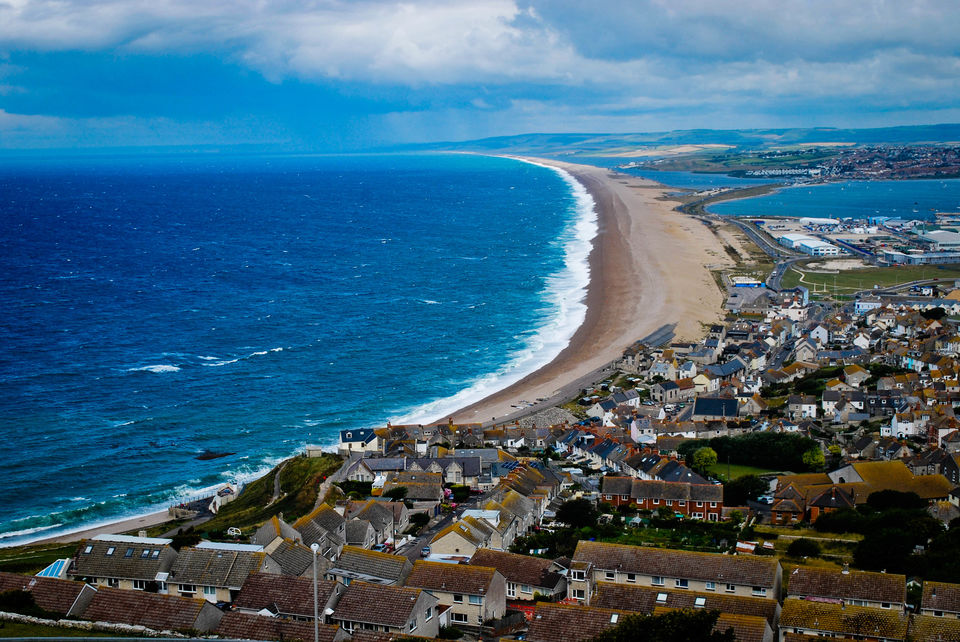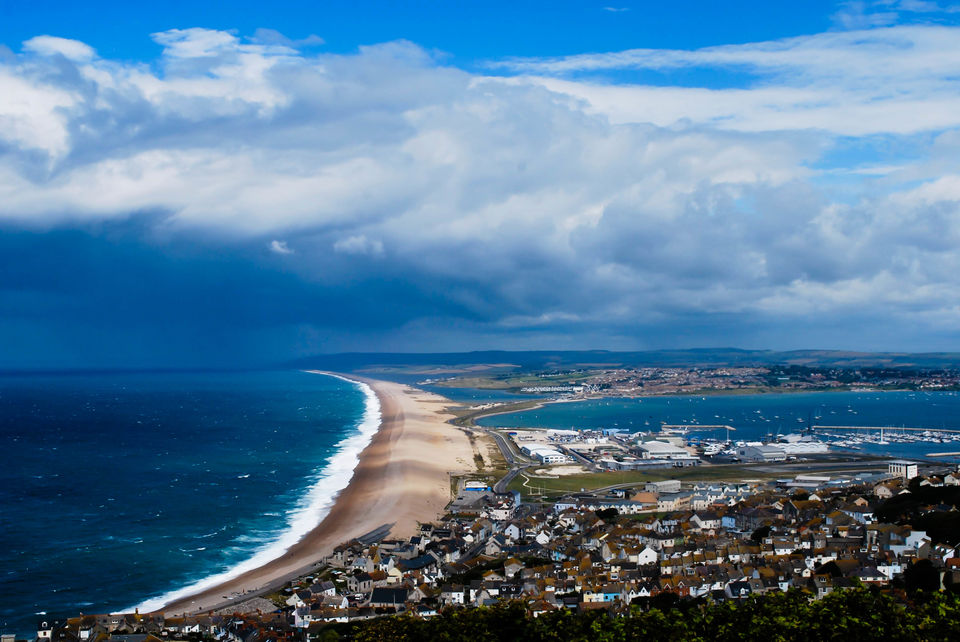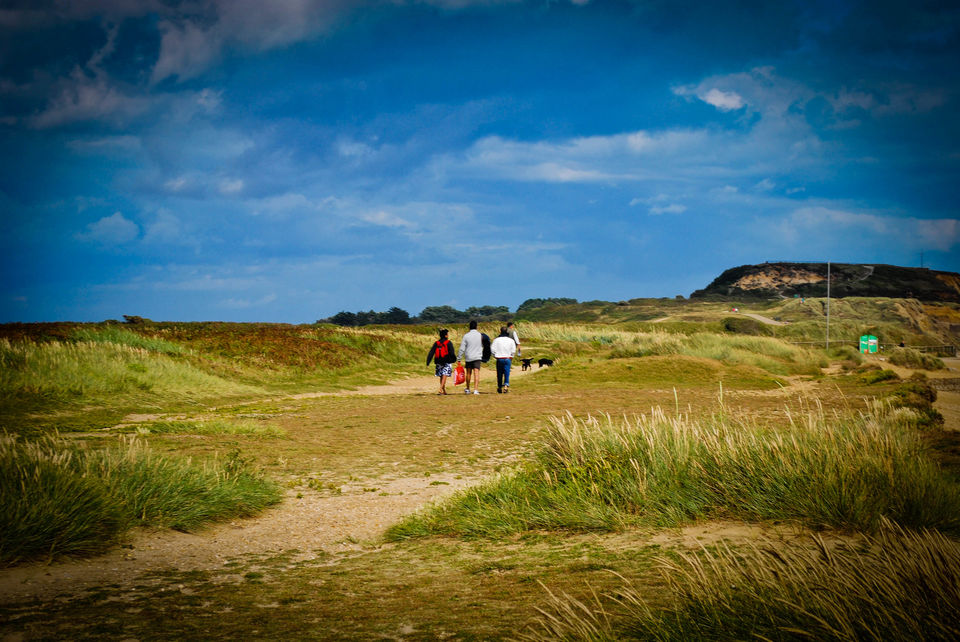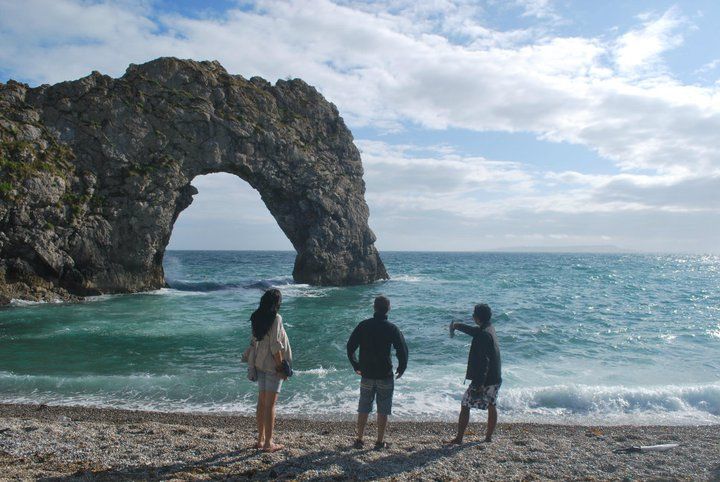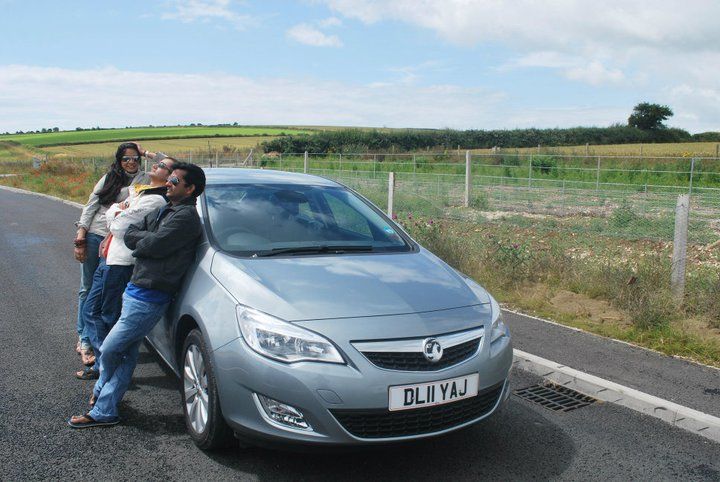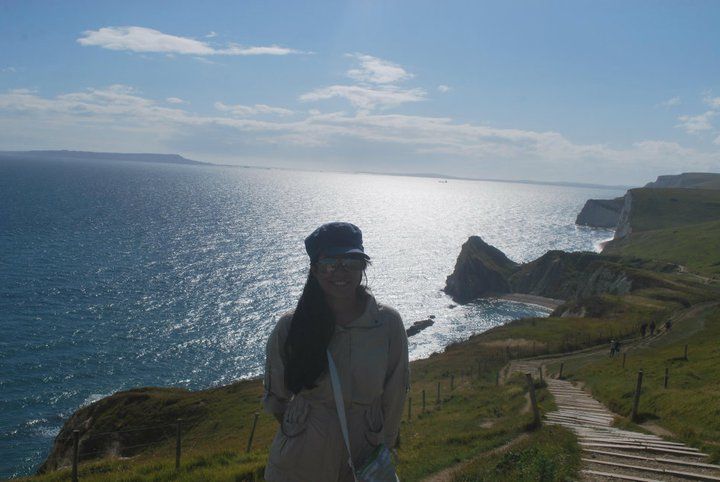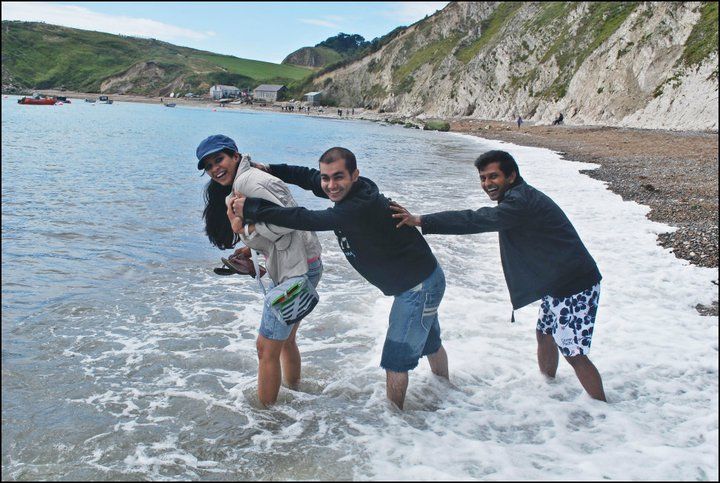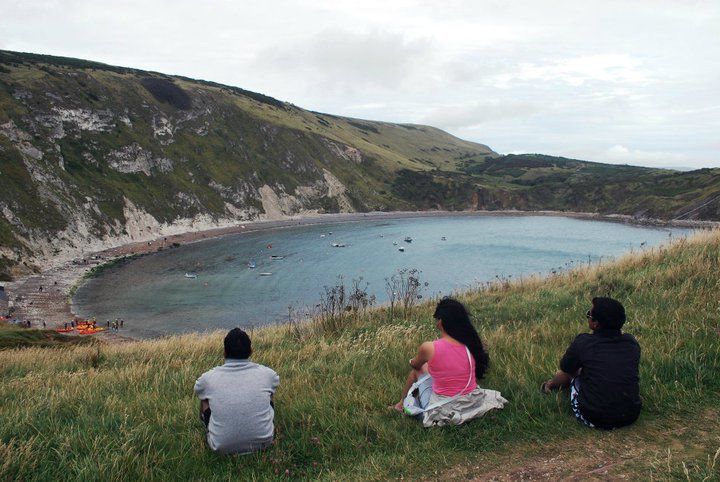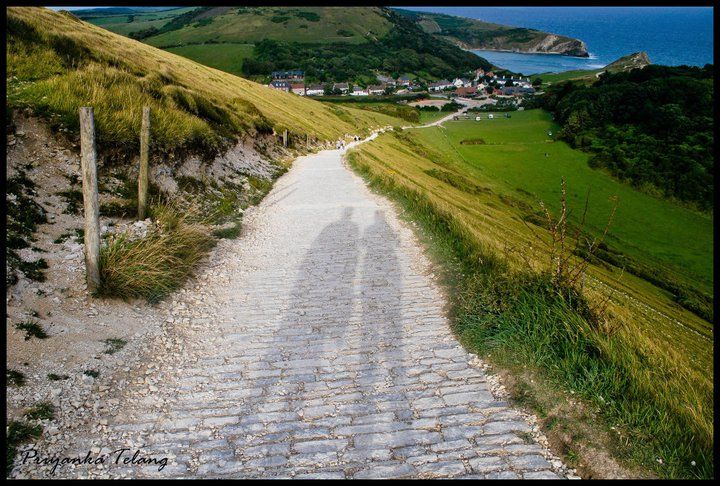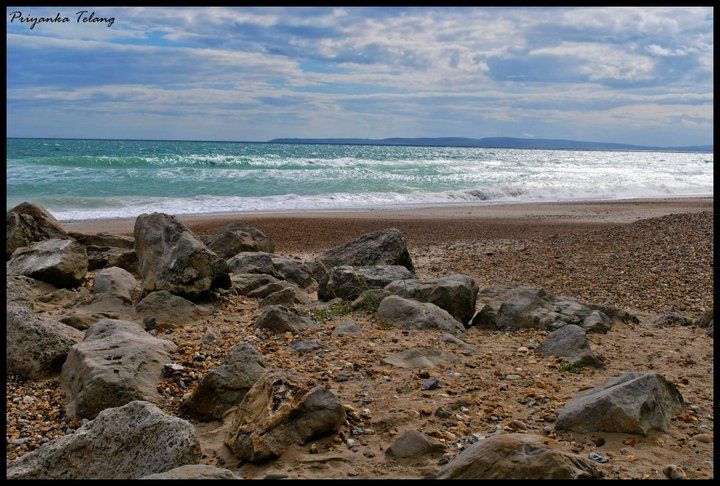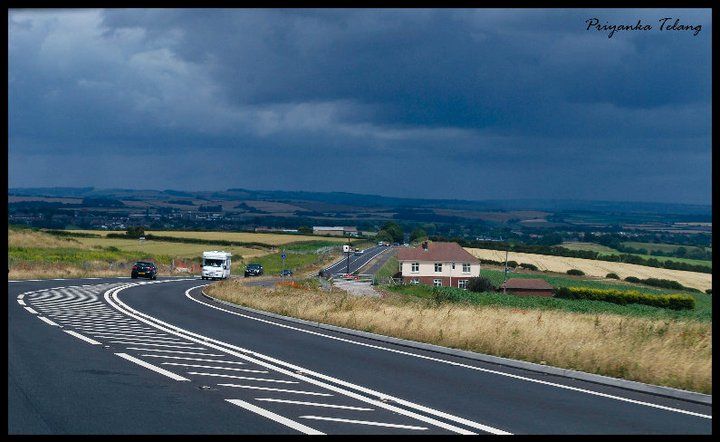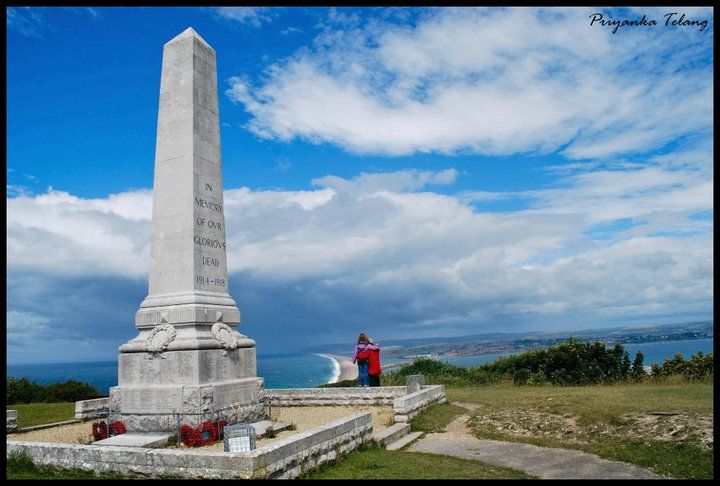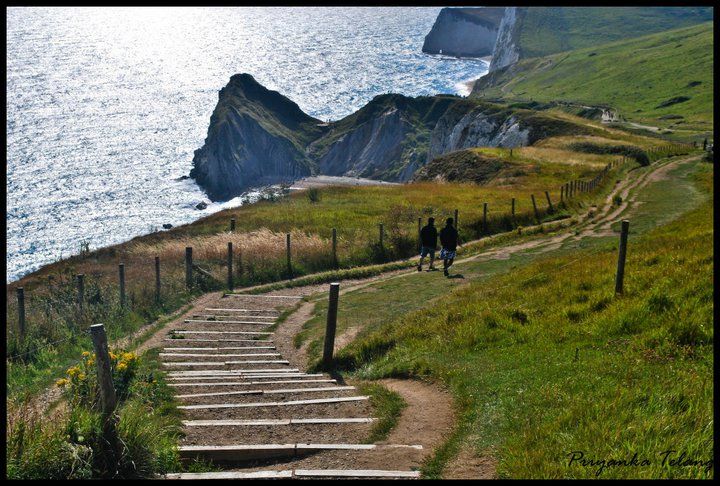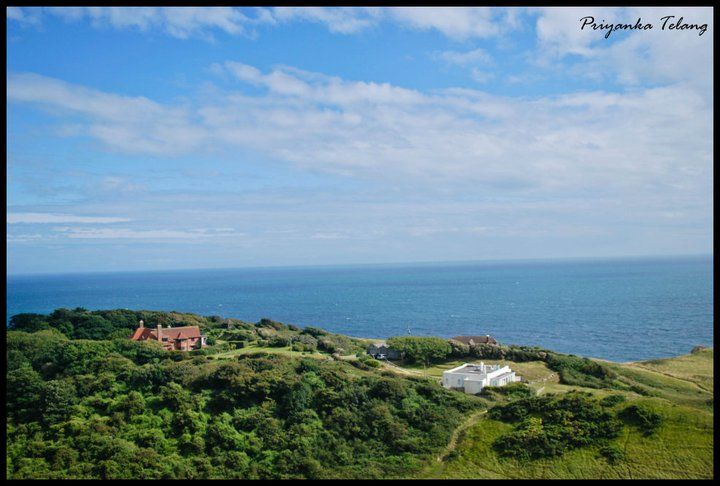 Well the travel to this place was interesting. It was my second time in UK and I was placed in Swindon, before reaching England I did my homework already about some amazing places around Swindon. Durdle door was quite popular in talks after my research. I already told my friends there, that I am gonna come we all will go to Durdle door.
The interesting fact about this place is - The magificant Durdle Door arch and beach is part of the Lulworth Estate and the Jurassic Coast World Heritage Site. It is privately owned by the Welds, a family who owns 12,000 acres (50 km2) in Dorset in the name of the Lulworth Estate.
It is open to the public.
It was indeed a mirculous day, while I planned for Durdle Door we hired a car and I drove, it was heavy showers car was going out of control and whipers were putting their full effort to clear the window, but it was horrible till Durdle door. There was no clue of sun and we knew we lost the fun of the trip, I was upset still praying all time, as soon as I parked. Rain stopped as if it was waiting for us to arrive and a beautiful sunny day came to light, I thanked god several times and we followed the crowd. Beach was beautifully blue, with sparkling water and many shaded of blues however it was so stinky. We enjoyed a lot, clicked photographs, trekked on the trails and near by landscapes about an hour. Two of my friends lay there sleeping on the beach. Somehow while I was exploring I couldn't match the place with the photographs I had seen. Being a photographer i was curiously searching for the arch.So in order to clear my doubt I asked one of my Friends who was also equally curious.
We trekked the hill on left to explore the place and found a beautiful home on the hill. We talked to the owner he was friendly and as we discussed our curiosity was fruitful, so it was found that the place we have spotted as Durdle door is actually Lulworth. Few kms away to Durdle door is Lulworth cove which is a horse shoe shaped beach and is very pleasing to eyes but very stinky to smell. Nevertheless its always good to find new place, if we would have gone to Durdle door directly we might not have even visited this place.
So in a way losing the way to your destinations helps you explore many other interesting places. Finally after understanding the directions we came back, asked our lazy lying friends to follow us. We decided to drive to the place as we had already lost much time, although it was walk-able.
The key of the Ford Fabia, we rented was in my sling bag and none of us could find it there. I realized in my excitement while photos were clicked, I carelessly opened my zip, several times to take my goggle out and somewhere the key is lost. The bigger problem was it could have fallen anywhere, and finding it was next to impossible, landscape was full of grass, stones, pebbles, mud, sand and shells. I have roamed everywhere and the whole excitement just vanished, as all of us started searching at every mile possible we knew, its a wild goose chase.

Finally after searching for an hour and visiting 'lost and found' for 3-4 times, we gave up. I was praying for a miracle all time. It was Sunday we could not even seek help from Enterprise car, whom we rented the car from. Roadside assistance was also closed. All our luggage was inside car, including money.
So literally we were bankrupt and helpless in a remote place.
I walked towards our car with heavy heart, depressed and devastated. I stood near it, watching all our belongings inside from window hopelessly. I kept praying to Hanuman jee, suddenly the sound of remote came and some car opened. I felt it was ours, I shouted Rajiv our car is open, he said PT, it can't you are getting too emotional its some other car. While I dropped my head down again a man appeared with keys in his hands asking ' IS this What you are looking for'? I have never been so happy and excited at the same time that i was speechless. I really felt its a miracle, I wanted to hug him there and then i finally restrained my emotions. This man was waiting for us since last 1.5 hours and I could not be more grateful, more surprised, It was a ' GOD is for REAL' Moment.
Finally we thanked and waved at him while he went away driving his convertible. Then we decided to walk to Durdle door. The excitement now multiplied, I made a video narrating the whole incident while walking.  Believe me this place will turn you speechless its out of the world. Such a beautiful walk passing through MAN O'WAR, towards Durdle door coastal side on left and beautiful lush green landscape on right.
We finally reached Durdle door  - a spectacular arch, shining blue waters and neat pebbles, I wanted life to pause for a moment. Doesn't matter how much progress we make, science and technology can never replace the pleasant site of a nature and the spell it casts on one's eyes and heart, the moment is real, the moment is forever.
During night we stayed at Wymouth which is near Durdle door and after talking with BnB owner randomly added Portland for our next day destination.
Portland people are not much aware about, its an olympic site and pictures will explain everything.