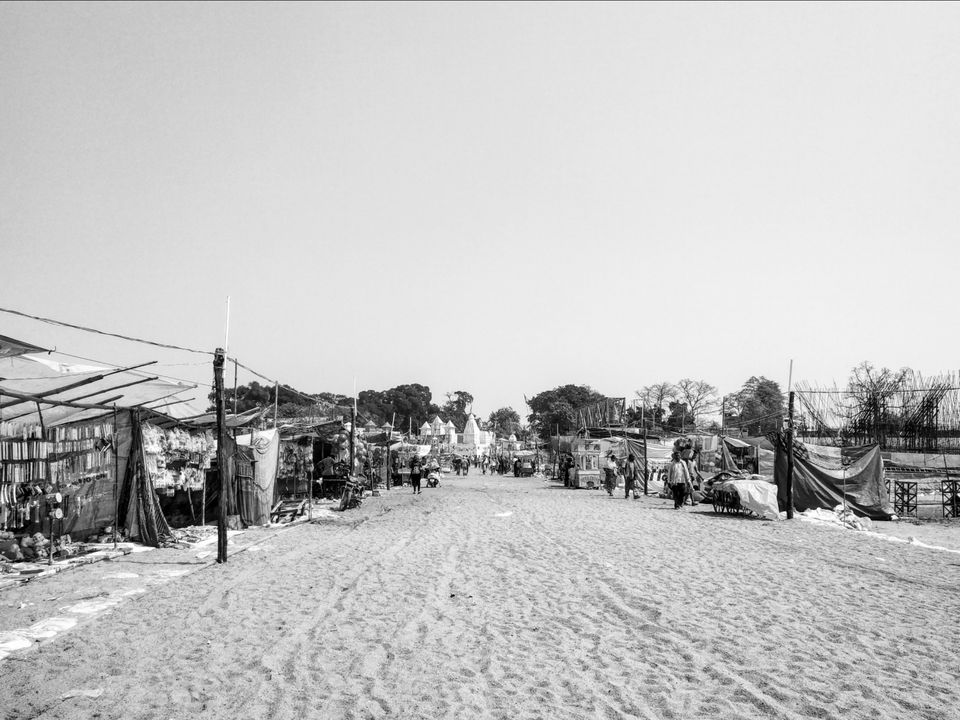 Rajim, The prayagraaj of chhattisgarh state hosts this vast and extremely famous Rajim Kumbh welcoming various people from all over the state and country. It was my wish from a really long time to be a part of this festivity. And finally i got to do it. I travelled solo to this city on a sunny saturday morning and started walking into this big setup done for the Rajim Maghi Punni Mela ( Rajim Kumbh got a name change this year). Little did i know that this thing which i was excited about from ages will only bring two things with it for me :
1. Walking some 7000+ steps (as told by my band) under the sun in hot sand.
2. Pondering about the various aspects of life.
I reached around 10 AM and it was basically the time when most of the stalls out there were getting ready for the business. And thus i believe i got to see the mela in a raw form. So all the fun and frolic i always dreamed of spotting in this celebration was no where to be found for me and instead i was walking and silently observing.
After finishing half of the mela i reached to Kuleshwar Mahadev Temple and saw two different set of people there.
As soon as i reached near the temple entrance, even before i  catched my breath, a pandit (priest) around came and caught my wrist. He started tying mauli (a holy thread) around my wrist without my permission. Chanted some mantra and asked me to grant him some dakshina. I did give him some money and seeing this another pandit came and put some teeka on my forehead (again without my permission) and demanded the dakshina as well. I walked past him and he kept shouting madam you didn't granted me the dakshina. I realised it was some sort of free money extortion for them. And then further there was a bunch of such priests in and near the temple. I have seen this city in every season for the past one year but never saw these people and talking about the experience it was first and one of a kind in my life.
On the other hand, the exit stairs of the temple had beggars sitting down throughout the way. They were doing the same thing asking (not demanding) for some money but not many people were bothered to listen to them.
I am no one to compare people,
But two groups, doing more or less nothing and asking for money and one gets it another doesn't. Maybe because we believe one is born in the most celebrated cast of the society and has some connection with the almighty where as the another one is dependent on other financially stable people for their existence.
Hit by some sad reality made all the colours turn black and white to me..
Maybe i need one more visit at some other time because indeed this was just a pinch of experience i got from an event which has so much more to offer.