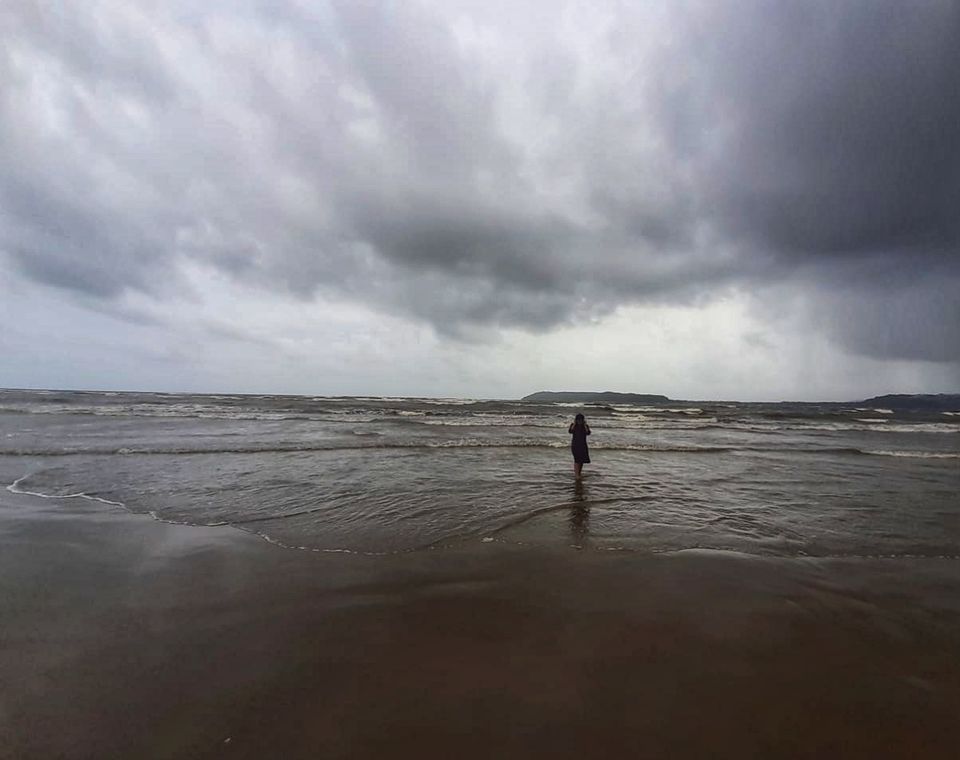 I visited Goa this monsoon and it led me to think that places are, essentially, much like people. They have stories associated with them, are surrounded by stereotypes, have expectations to live up to, and more often than not, evolve and grow. The Goa I met this July was a lot different than a December or January Goa I had known earlier. It was quieter, wilder, and far more gorgeous than I ever thought it could be.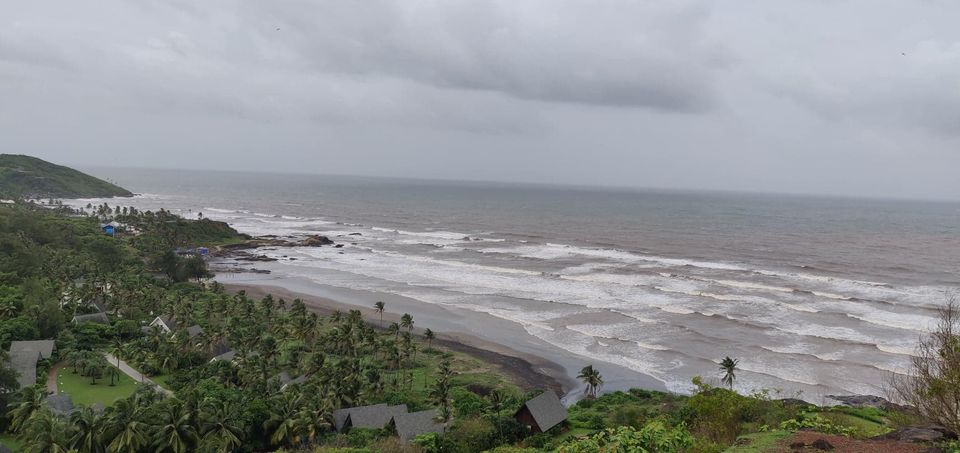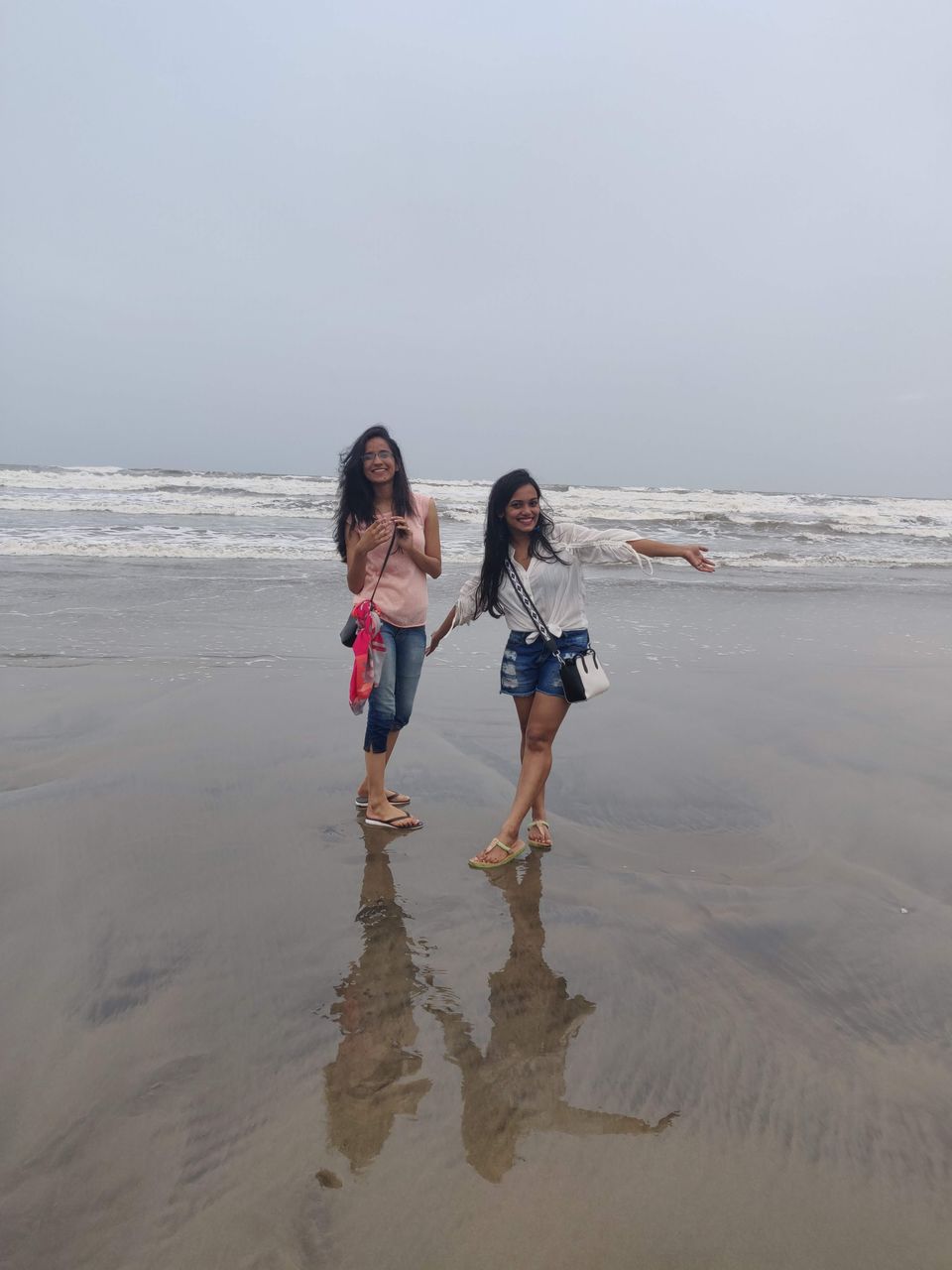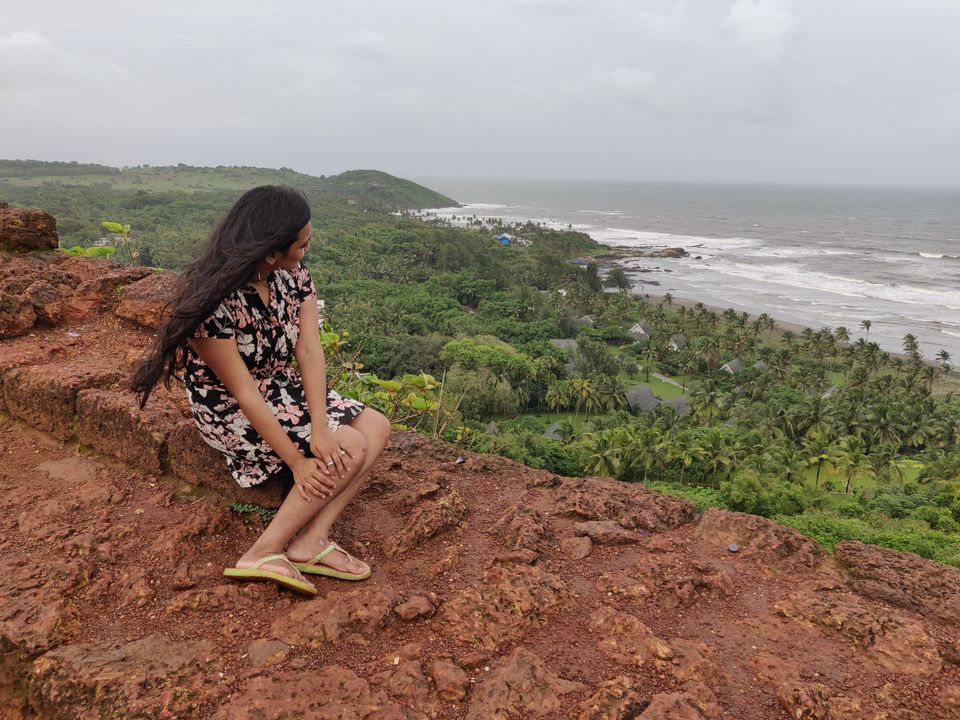 f you wish to experience the wilderness of Goa instead of its wild parties, monsoon is just the right time to visit. The place acquires a whole new charm with the constant light drizzle, lush green fields interspersed with swaying palm trees and windy beaches, that makes the entire setting appear straight out of an Imtiaz Ali movie.
WHERE WE STAYED:
One of the greatest perks of visiting Goa off-season is that one can easily get resorts and hotels at dirt cheap prices during this time of the year!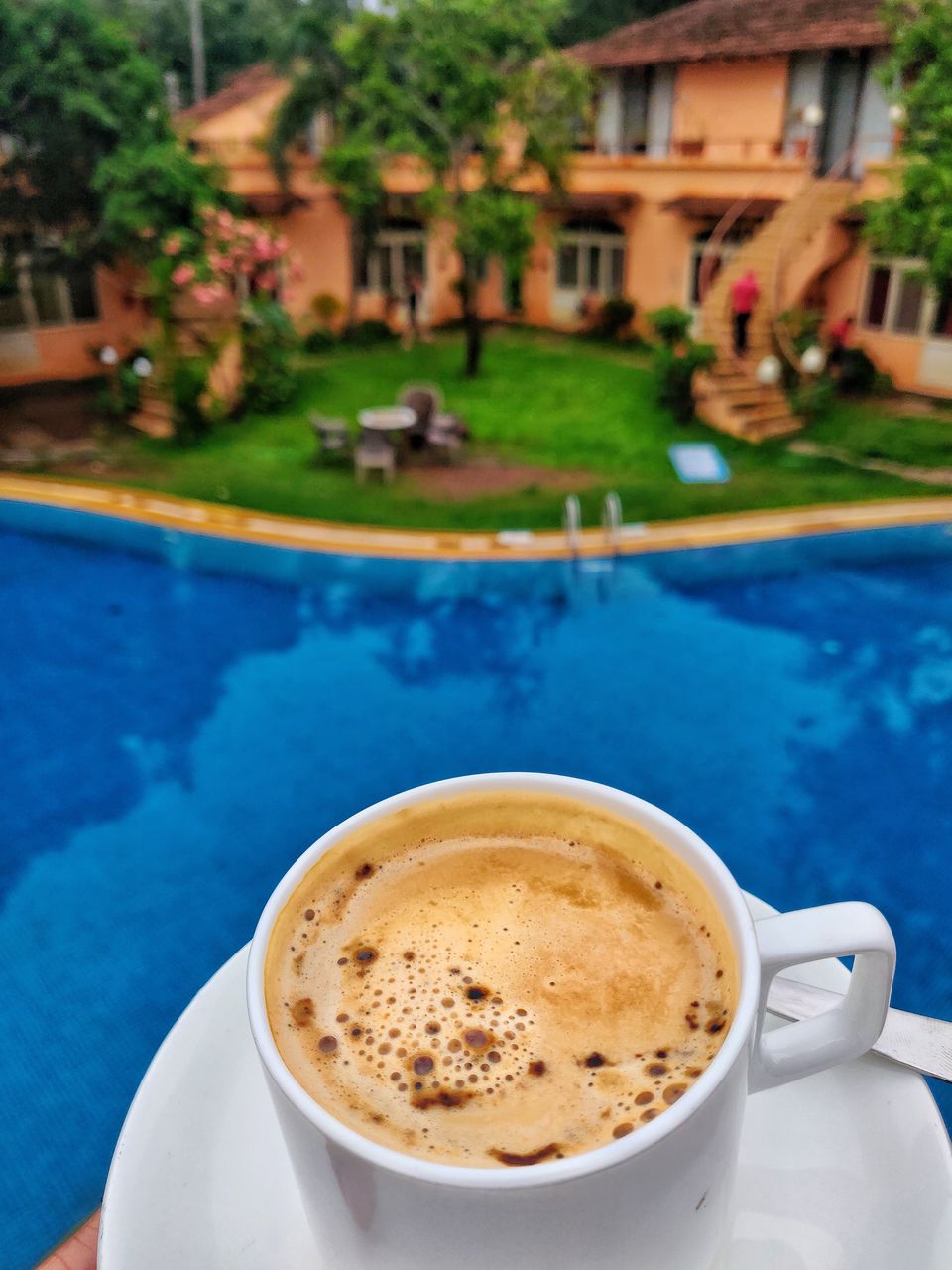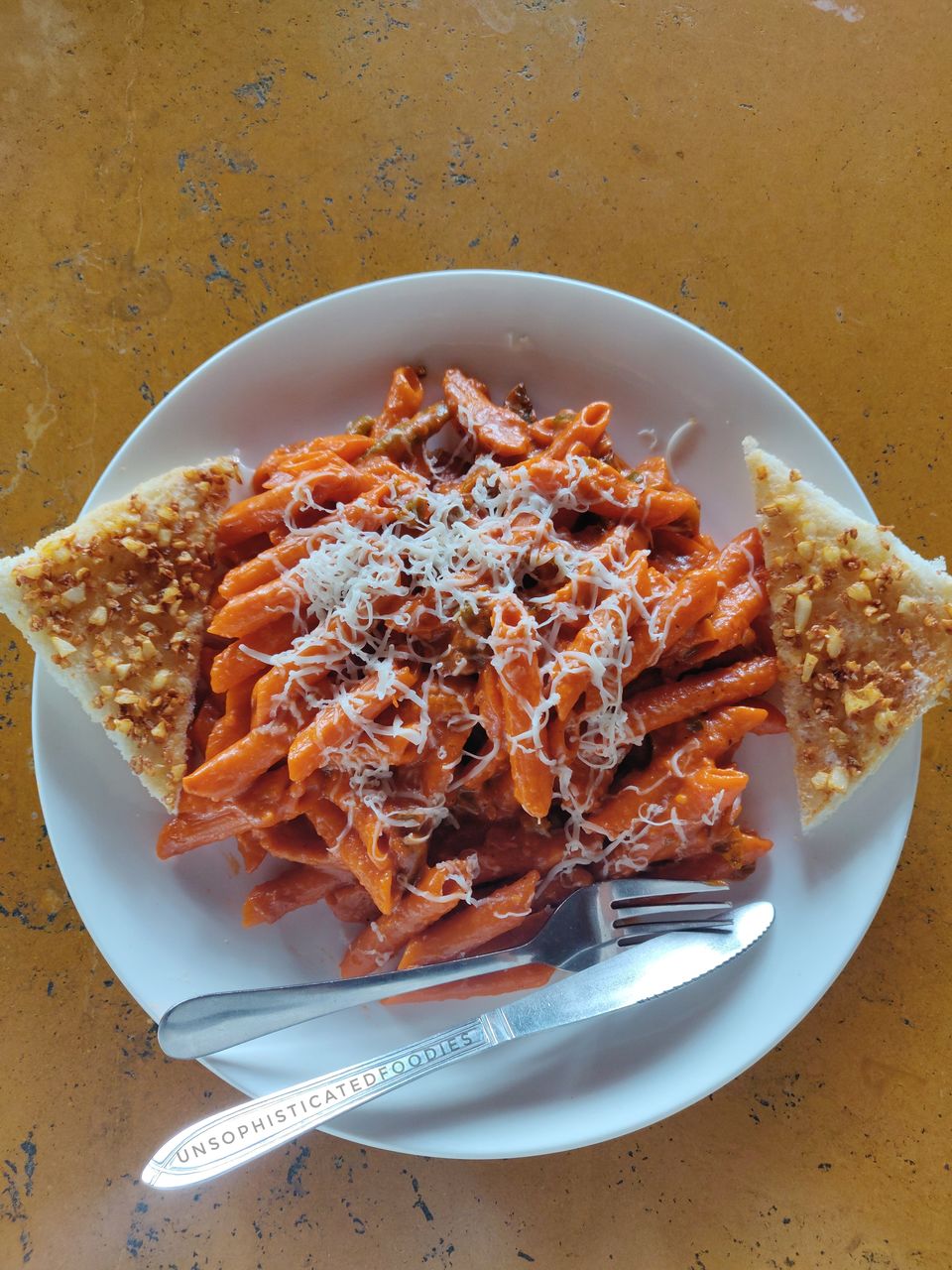 North Goa: We stayed at a resort called Orittel Village Square that cost us INR 1500 per night. We picked it up as it was a stone's throw away from Vagator Beach.
PLACES WE COVERED:
1) Vagator Beach: Vagator has been my favorite ever since my first visit to Goa. Since it not as commercialized as the beaches around Baga and Calangute, it is not flocked by people as densely as the latter two. You can easily find a lone spot for yourself here and spend hours looking at the waves crashing against the shore, without being bothered much by the clamor of the crowd.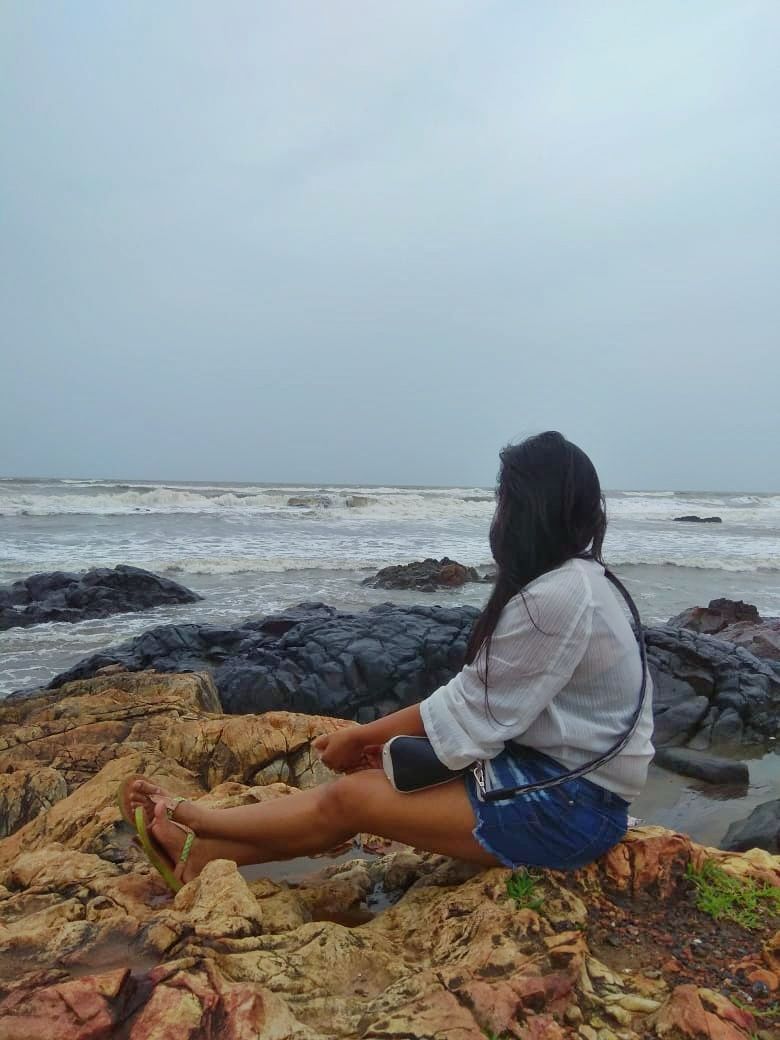 2) Chapora Fort: Popularly known as the 'Dil Chahta Hai' fort, this is one of the many spots in Goa that has been immortalized by Bollywood. There is nothing much left of the fort, barring some broken walls and eroded structures but its summit offers a remarkable view of the expansive Vagator beach. Go for an early morning walk here and behold one of the prettiest sunrises ever. It will hardly take ten minutes to reach the top of the fort as the government has recently constructed staircases for the convenience of the tourists. Chapora Fort is invariably a part of every Goa bucket list as no Goa trip is ever complete without a Dil Chahta Hai picture, is it?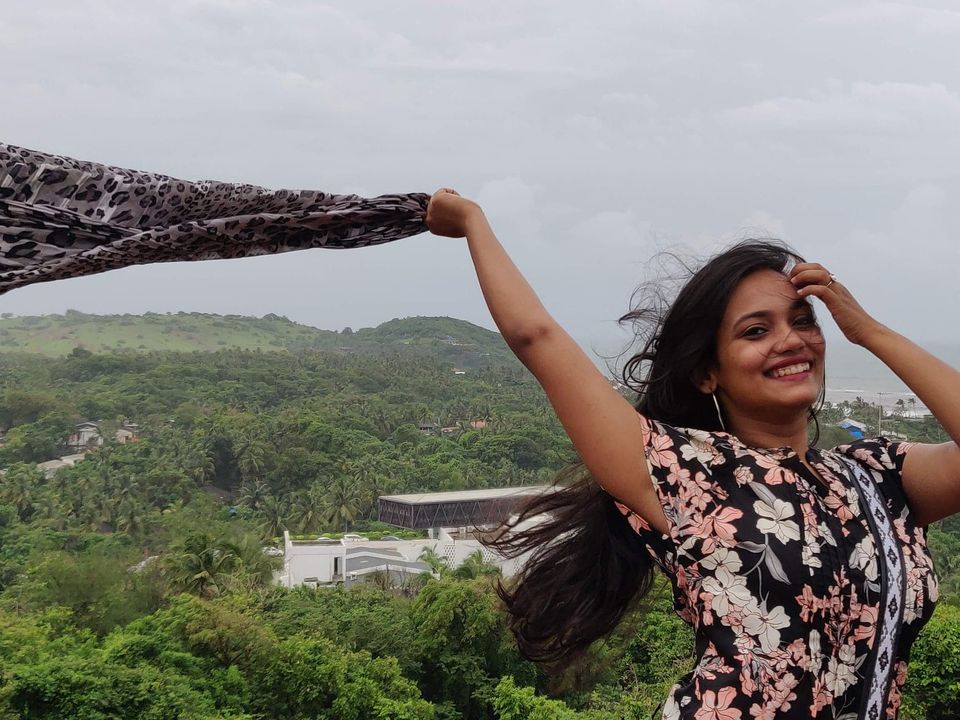 3) Baga Beach: This is the spot for all the party lovers as it is home to a lot of pubs and shacks. Needless to say, it is one of the most crowded beaches in Goa and that was enough to urge the old soul in me to make a quick move from there.
4) Our Lady of Immaculate Conception Church: The construction of this ancient Church dates to 1541. Once in pristine white, the structure now has haphazard shades of grey cracks and shabbily growing green moss, but that only lends to its charm. It is a beautiful sight to behold and capture. The Church has some strict rules regarding the dress code. They do not allow people in sleeveless or knee length dresses to enter, so make sure you follow it if you plan on entering the Church.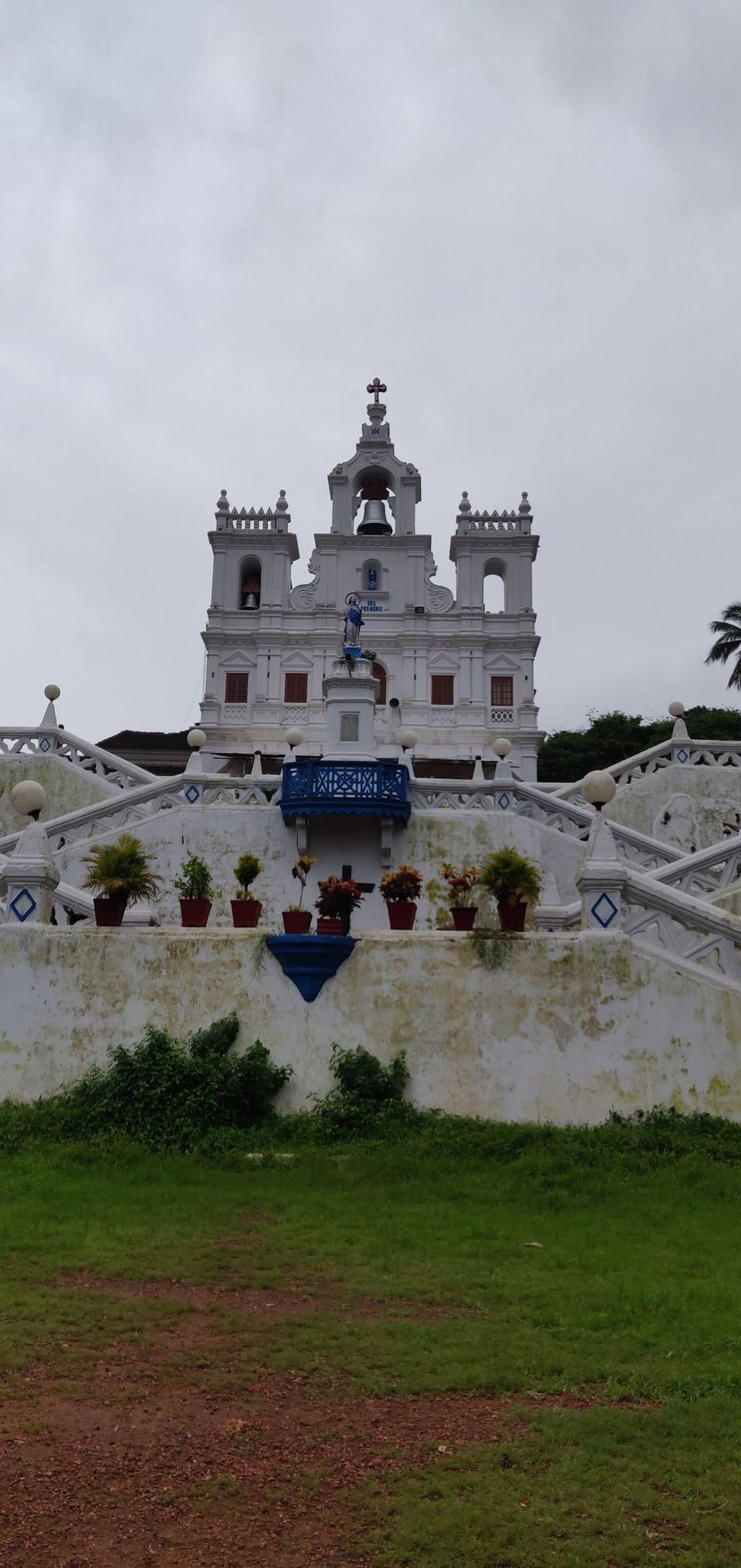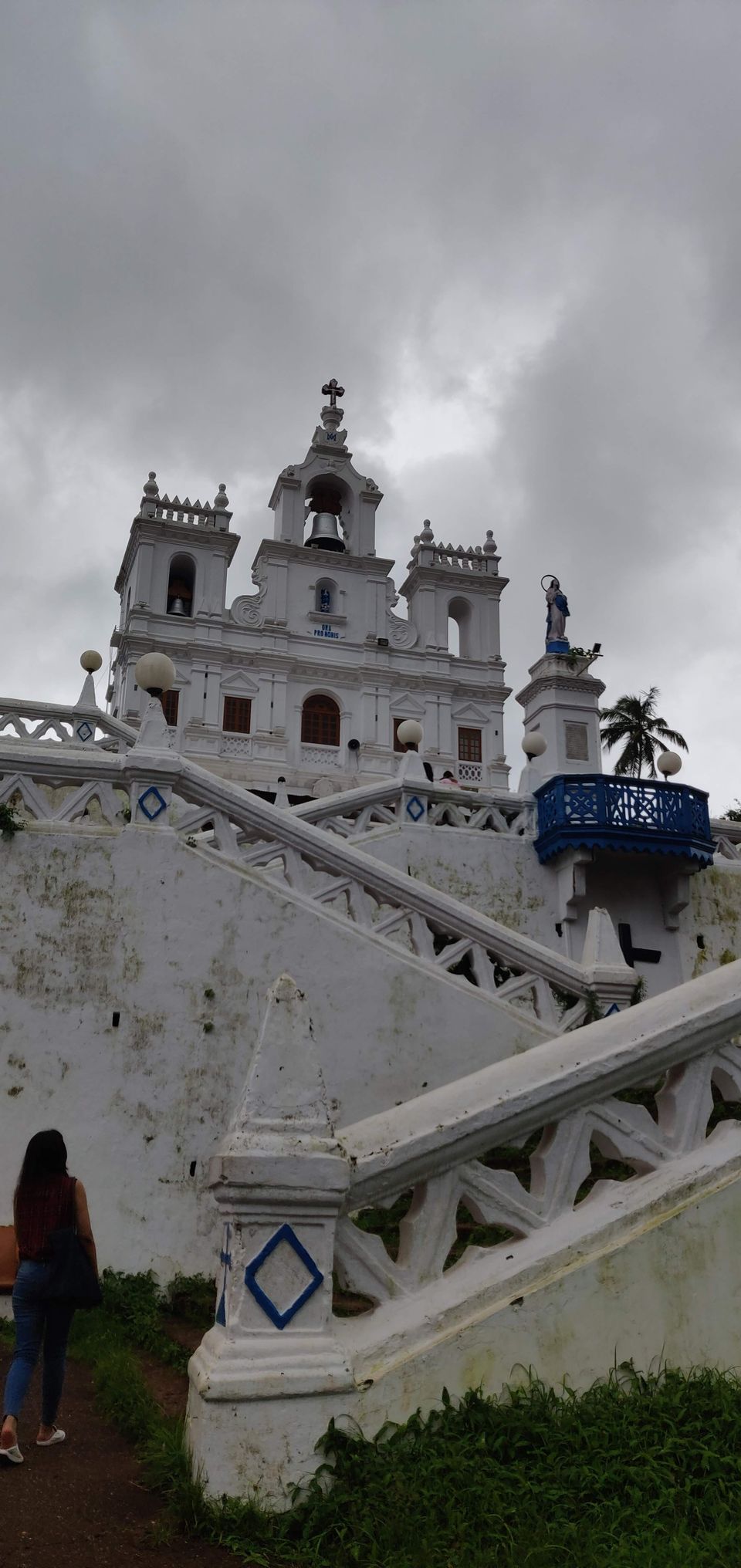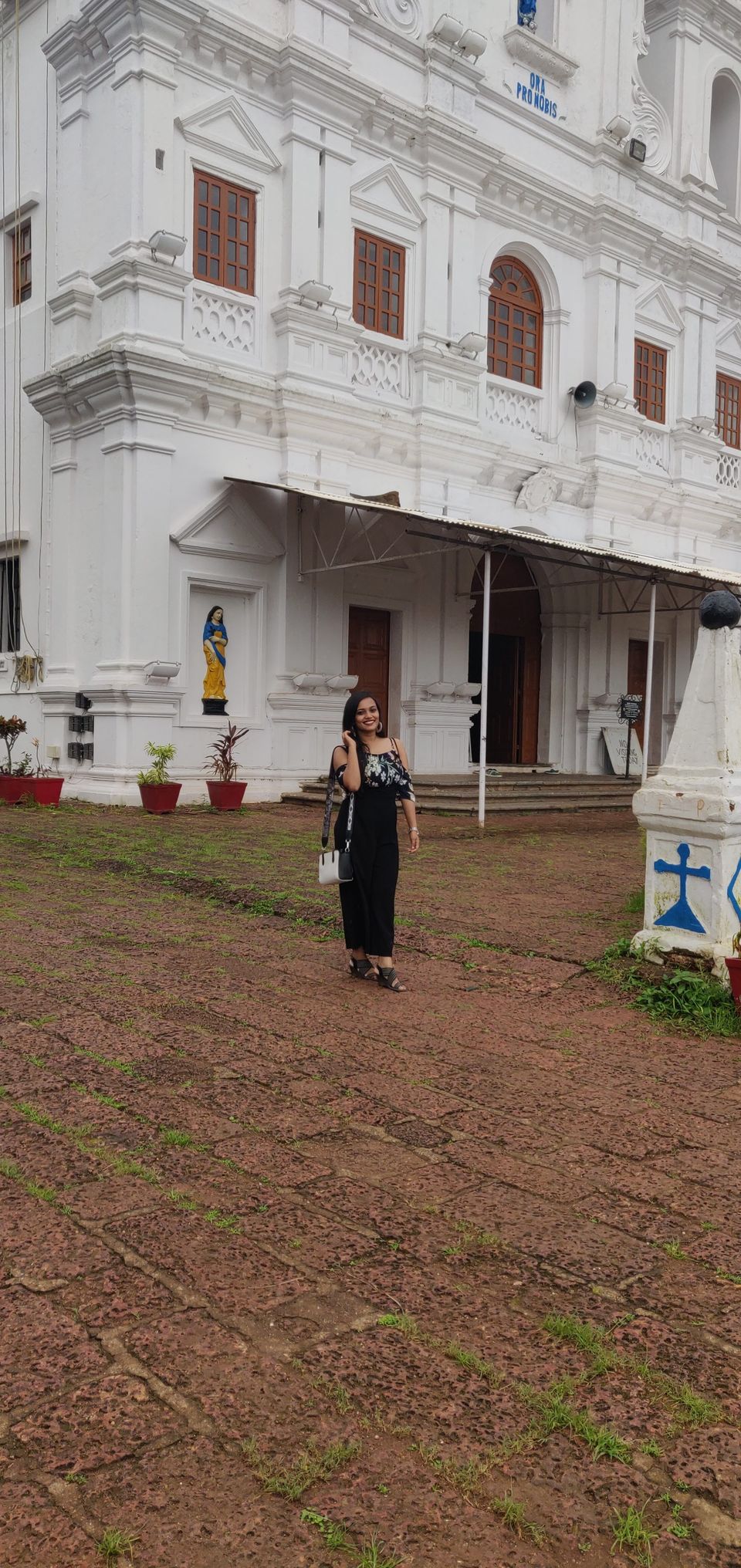 4) Dona Paula View Point: Snuggled in one corner of Panaji, this beautiful spot was nothing short of poetry. The visage of the waves breaking against the shingled beach was as soothing as breathtaking and instantly reminded me of Dover Beach. Go for a walk here and let the stunning breeze magically wipe away all your worries.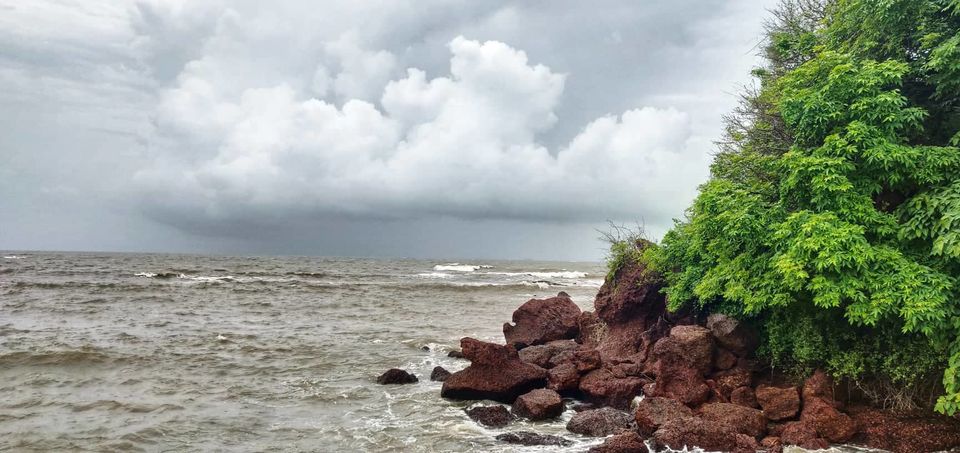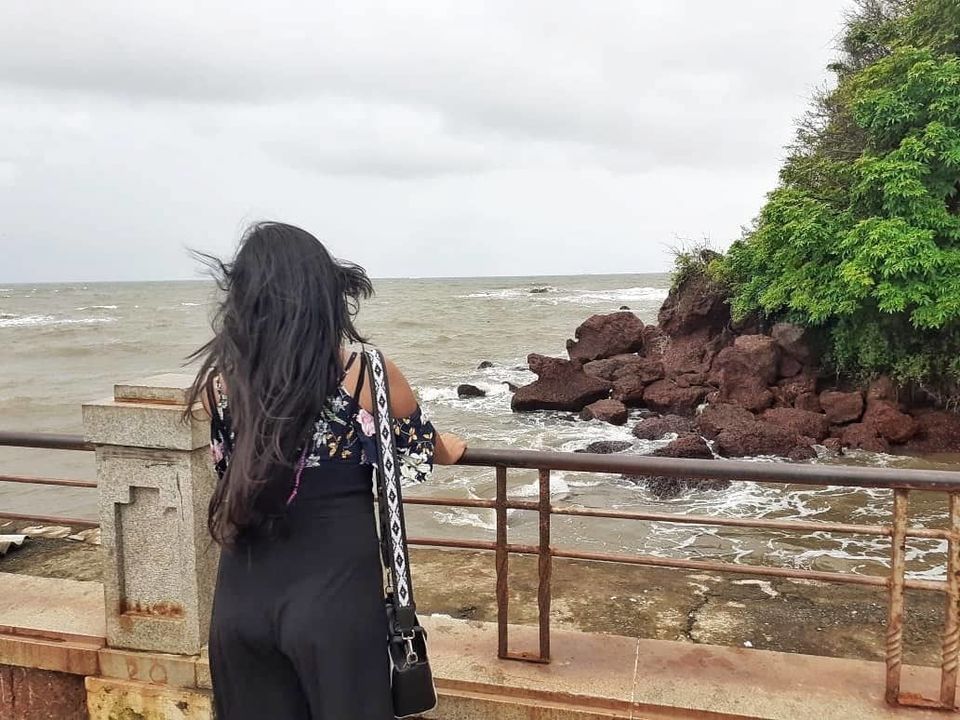 5) National Institute of Oceanography: This campus is less than a kilometer away from Dona Paula and a stroll here marked just the perfect end to our evening. I could only envy the luck of students who had the privilege of residing in such a gorgeous campus. The clear roar of the ocean, drizzling raindrops and a splendid canopy of dense trees above us made it truly a walk to remember.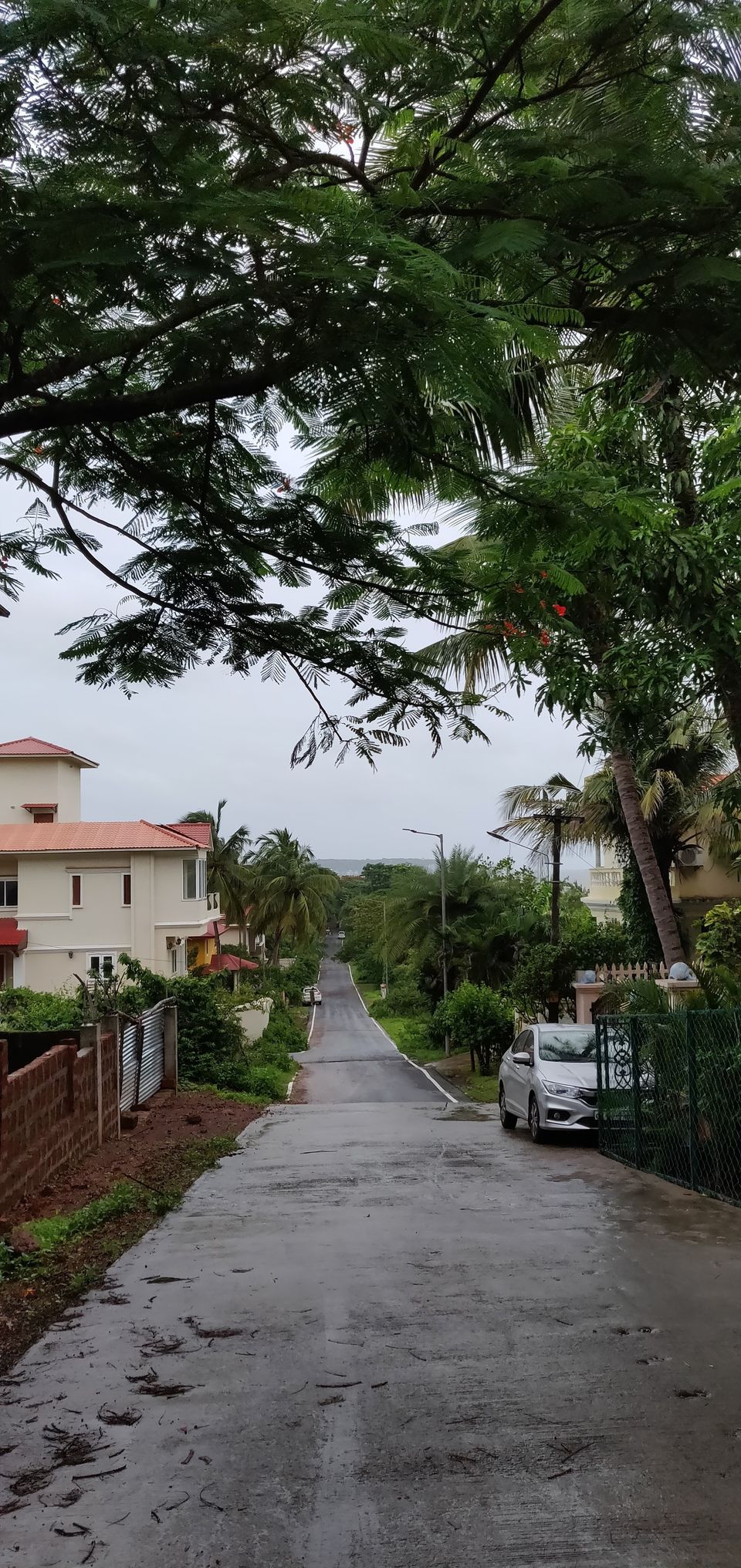 WHERE WE ATE:
1) Piccola Roma: This much famed Italian Pizzeria and Cafetaria close to Vagator was recommended by many blogs and thus we chose this spot to dine in for our first night. They have a nondescript seating area with dim lights and simple furniture. The walls are adorned end-to-end with a beautiful painting that reminded me of the Garden in Eden. They also have huge wood fired oven at one end and an attractive bar counter at the other. Although their forte is wood-fired pizzas, none of us was in a mood for pizzas and we ordered a fettuccine pasta in pesto sauce. The pasta was well made and had distinct flavors of basil and garlic. However, it was quite oily and if that does not suit one's taste, it is better to avoid it. The next entrant on our table was their Tiramisu that had us blown away right from the first bite. It had layers of cream cheese and a rich taste of cocoa and coffee. Each bite was a tiny journey through a culinary paradise that left us reaching out for more.
2) Purple Martini near Anjuna Beach: Perched on a cliff overlooking the Arabian Sea, this bar in Anjuna was a pure gem. The view this place offers is arguably one of the best I have ever witnessed. Imagine sipping on your favorite cocktail as you see the mighty waves approach and recede. Another perk of visiting Goa off-season was that we easily scored the outdoor seats that are usually the ones most sought-after. We stuck to simple noodles and quesadillas here and have no complaints at all. The quesadillas were served with a side of freshly prepared guacamole that made each bite even more savory. Although the prices were slightly on the higher side, the humble service, delicious food, and breathtaking view made the entire experience worth it.
3) Artjuna Café: Although we had heard all things good about this place, it turned out be an utter disappointment. The place looked so promising and beautiful with a tiny library and art gallery of sorts, but the food was absolutely disheartening. We ordered a Shashluka (that is supposedly their specialty) and Sandwich and both the dishes seemed to hastily prepared with little to no attention. It was shocking to have such a bad experience at a famous place. It either wasn't their day or ours.
4) Royal Enfield Garage Café: On our way back from Baga we stopped at this place that was nothing short of paradise for motorcycle enthusiasts. With a lovely laid-back ambience and a tiny museum area, this became the perfect spot for an evening coffee for us. They also rent out motorcycles and curate city tours!
5) Kokni Canteen: This much famed restaurant is home to good old Goan charm and was one of our favorites during this trip owing to its exceptionally polite staff, vibrant yet homely vibes, and authentic Goan food. We ordered Veg Pulav and Veg Uradmethi and were fairly satisfied with both the dishes. Their Vodka based cocktail, Traffic Jaam also fared well with us. However, the star of the evening had to be their stellar dessert, Ceradura. Their menu proclaims it as Goa's best Ceradura but I am pretty positive that its territory spreads far beyond Goa. This melt-in-mouth pudding is made of heavy cream and vanilla extract and finished off with crushed Marie cookies. The word 'serradurra' means Sawdust in Portuguese and hence the dessert derived this name as crushed cookies resemble sawdust.
6) Caravela Café: A warm and cozy place where the host greets you with a warm smile and is enthusiastic about the place and its amazing in-house coffee. He even insisted us to take a mini tour to their coffee roasting machine. We came here for a late brunch and were thoroughly amazed with the quality of food and attention to detail. Their menu has an elaborate segregation of different variants of coffee based on the grading of coffee beans. Their burgers were served with a side of fries and salad and were succulent and filling whereas the pasta could have had more elements to it. The last dish to satiate our palate in Goa was their Nutella and Banana pancakes and what a way was it to end our culinary journey. I could not even wait for a moment to click a decent picture before digging into the tempting stack of those delicious pancakes coated generously with Nutella and topped with aesthetically placed sliced bananas and whipped cream.
WHAT TO BE CAREFUL ABOUT:
1) Do not step out without an umbrella. It can drizzle one moment and pour down the other.
2) Beware of the cops as they are often on a lookout to make money from the tourists.
3) When in Panaji, use the app Goamiles instead of the local transport as it is much more economical. We reached the airport from Panaji in just 600 bucks!
The trip was beautiful, more so because of the unpredictable rains! Every trip has something to teach and this one taught me that places are indeed people!