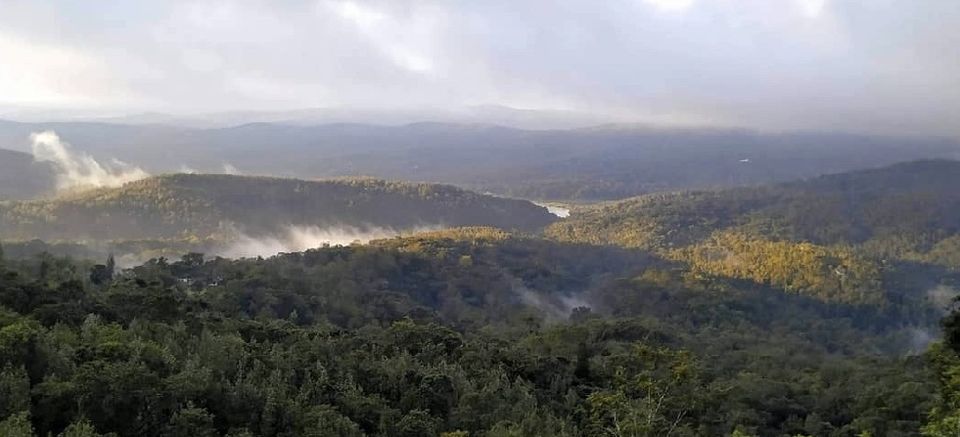 A visit to Chikmagalur had been in my bucket list for a long time and finally we made a plan to visit it in the month of August. For many, visiting Chikmagalur in the month of August would not be ideal as the South-West monsoon would still be active. Downpours during the monsoon are heavy to very heavy and thus would not be an ideal setting for exploring the place. But for us, visiting the western ghats during monsoon highlights the rich and diverse landscape that this wonderful place has to offer.
Chikmagalur is known as the 'Coffee Land' of Karnataka. I have been to many destinations to explore tea plantations in India. However, I had never visited coffee estates from where my favorite beverage originate.
So, one extended weekend, I decided to visit Chikmagalur and checkout the attractions it had to offer, along with the vast coffee estates. We booked our hotel in Chikmagalur and it was splendid.
We stayed at Chalukya Comforts, Chikmagalur and the experience was amazing. On day 1, we just relaxed and explored Mullayanagiri peak which is the highest peak in Karnataka, Hirekolale lake and coffee estate. On day 2, we decided to go for a day trip covering selected attractions in Chikmagalur, like Baba Budan Giri, Honnamanna Halla Waterfall, MG Park.
Also called the Coffee Land of Karnataka, the district is replete with dense coffee plantations and is the leading producer of coffee in the country. The luxurious natural beauty, rolling hills and valleys, sparkling rivers and waterfalls, and the aromatic coffee gardens are what Chikmagalur is famous for.