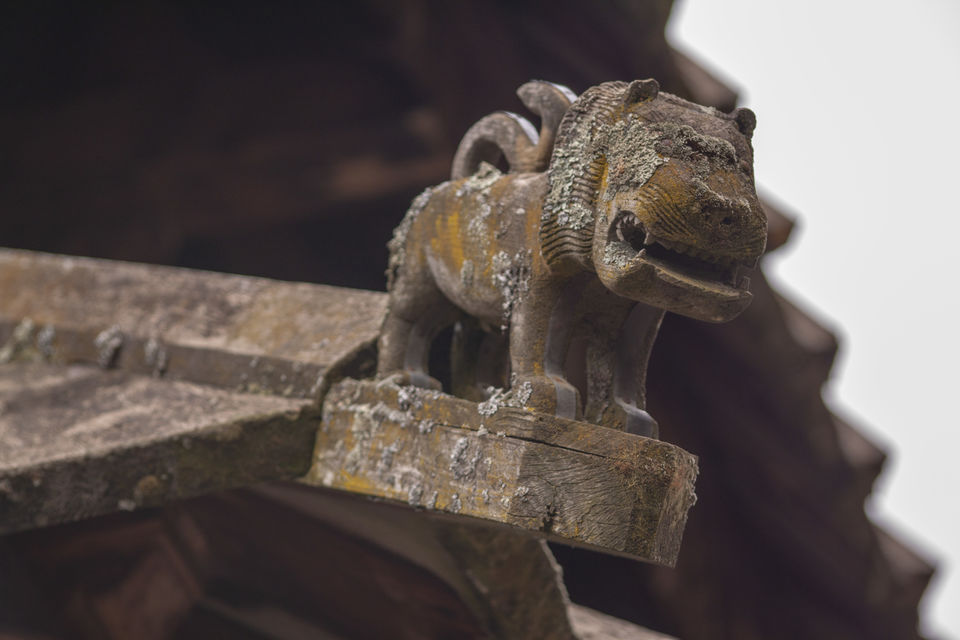 A few years back my elder brother was running a shop in Manali, Himanchal Pradesh. I decided to visit him once for a few days and ended up staying for a whole month. It was particularly interesting because he was not living in the main Manali town but on the outer reign in a small settlement called Shaminala. That's the thing with me I also like my peace and see and observe others when they are in peace. During my stay I explored few areas around Manali which I cannot restrain from calling it a city no less with its traffic and inflow of tourists. With people trying to sell you god knows what all!

It was a much needed experience in my case to stay away from all the hustle bustle which I was coming from in the first place, Delhi. Among the places I saw, what sticks in my memory is Naggar. A small town not more than an hour away from Manali. Apparently Naggar is an Ancient town with very old temples, a kings castle and a Russian Artists home, now a gallery. It is serene, scenic and pleasant. I would urge everyone who goes to Manali to spend a few nights in Naggar and explore.
Tagging some pictures of my trip. Please enjoy!