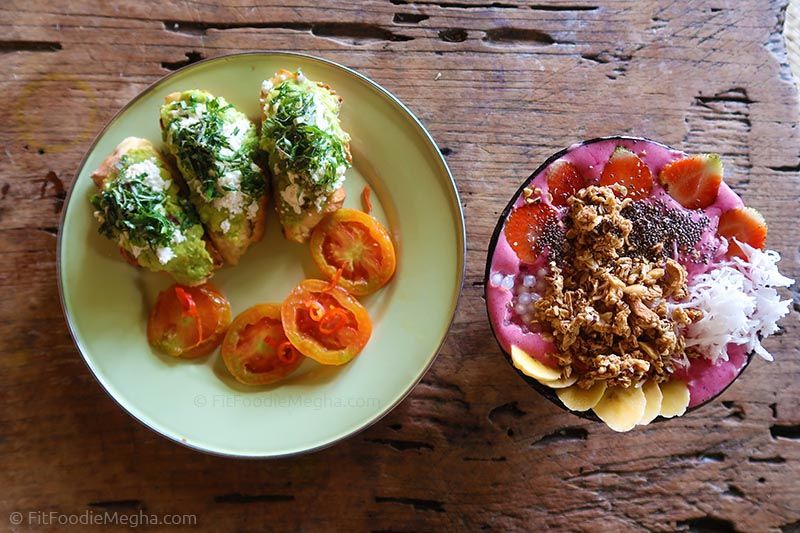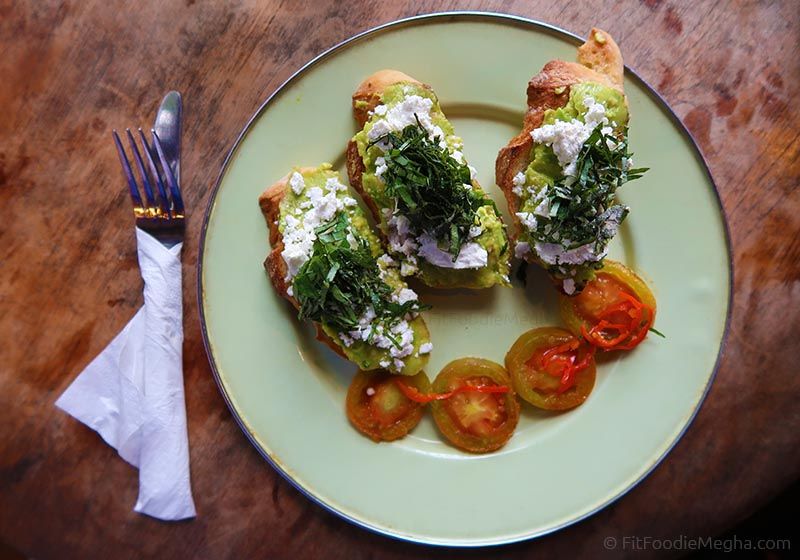 One of my most favourite Vegan cafes in Ubud apart from the Zest, Ubud is Yellow Flower Cafe where I used to visit almost every single day! Yes, it is basic yet charming because of the delectable authentic Balinese food they serve. The Cafe is more of a warung (family run business) and one can feel the warmth and love right from when the order is taken till you exit. Ladies in the traditional attire make fresh food on order in the small yet neat kitchen.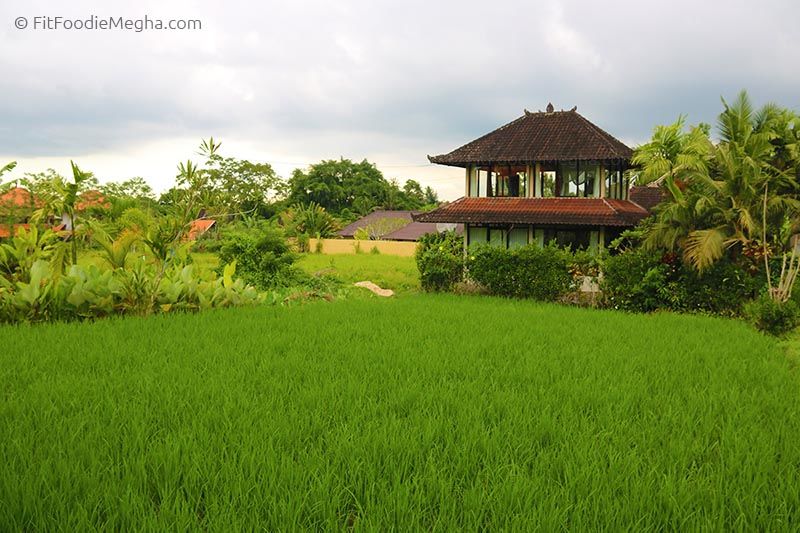 The Yellow Flower Cafe is located on the Jl. Rayan Campuan where you can park the bike and take the stairways to the beautiful location. It might be confusing for the first time but it is worth a try. If you are lucky, you will get to view the gorgeous Mt. Agung on a bright, clear day. The cafe have perfect view overlooking a volcano, fields and nature.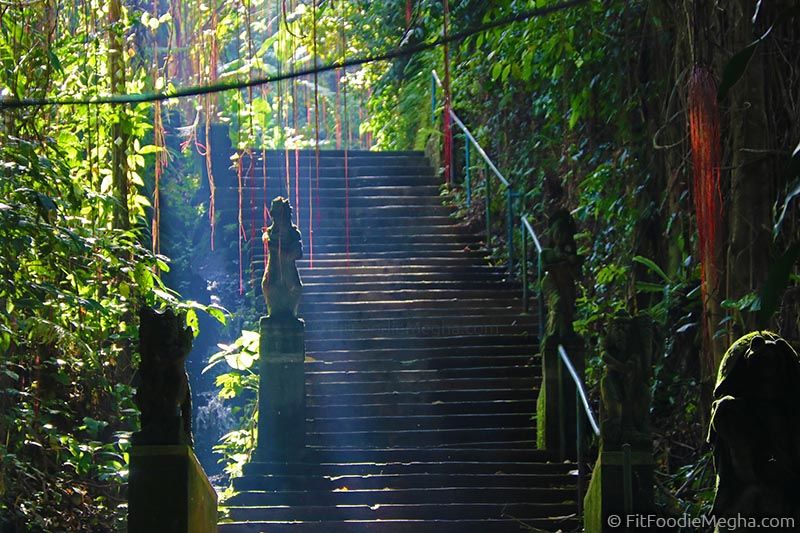 Yellow Flower Cafe has some interesting authentic balinese and vegan friendly menu. The dishes ranges from Frappes, Kombucha, Smoothie Bowls to Breakfast bowls, Tapas, Salad, Nasi Campur. I will be sharing the scrumptious dishes which I tried and were a must try at the place.
Here we go....
Energy Smoothie Bowl (4.5/5)
Tropicana Pink Smoothie Bowl (5/5)
Feta Avocado Toast (5/5)
Nasi Campur (4.5/5)
Savoury Pancake (4/5)
I can definitely rely on the smoothie bowls The Yellow Flower Cafe has to offer. The cocoa based Energy Smoothie Bowl is a treat for choco lovers! Packed with cashews, sunflower seeds, dates, chia, coconut, banana, raw cocoa for energy topped with crispy granola, bit of chocolate and coconut flakes. Loved it. It was rich, thick and sinful.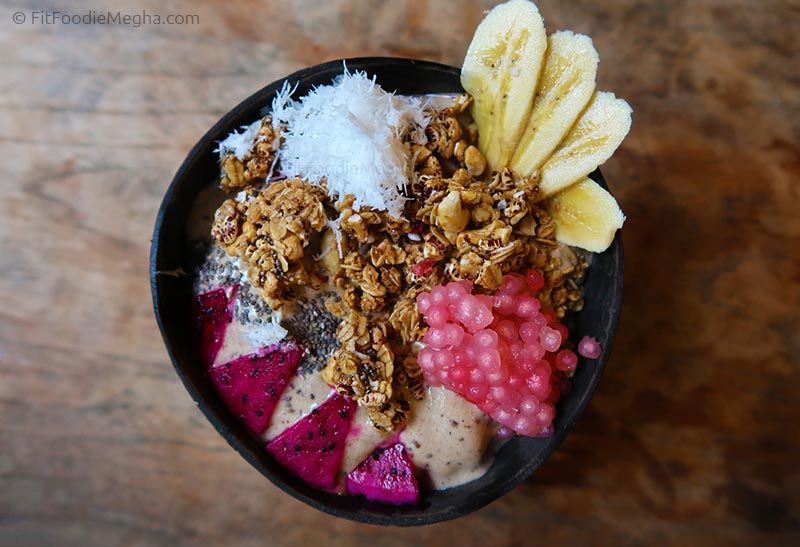 Another must have and highly recommended dish is the bright, creamy, thick and super scrumptious Tropicana Pink Smoothie Bowl. Dragonfruit, berries, banana, cashews, honey topped with crunchy granola and fruits. A healthy, semi- plant based dish was soul satisfying, nutritionally rich and a perfect snack!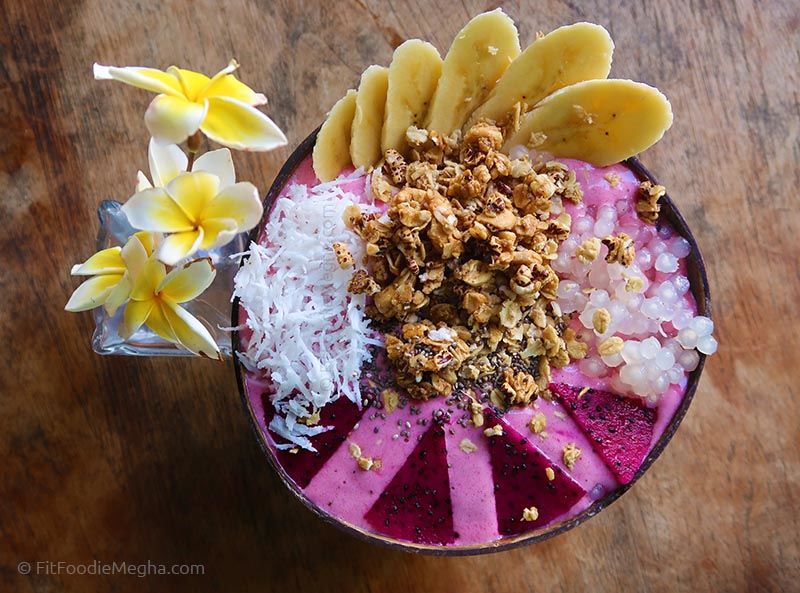 Feta Avocado Toast is a ultimate healthy and delicious breakfast in a dash. Forget the conventional toast and go for this one. Smashed avocado and crumbled feta are generously topped on a toast served with seasoned tomatoes slices are a treat for taste buds. Highly Recommended!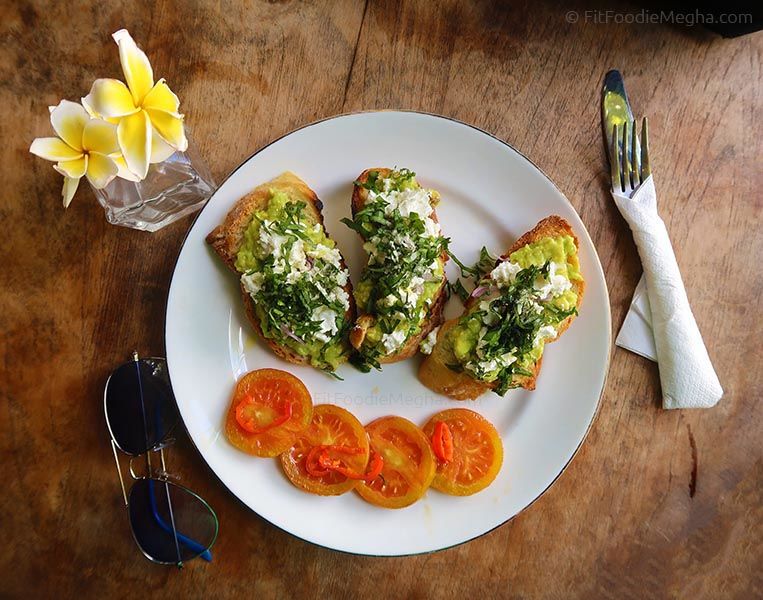 Next from the main course was the traditional Nasi Campur. A plate of rice topped with stunning varieties of curries and side dishes. The meal is quite popular in Malaysia and Indonesia. A nourishing plate is just what you need for a quick meal.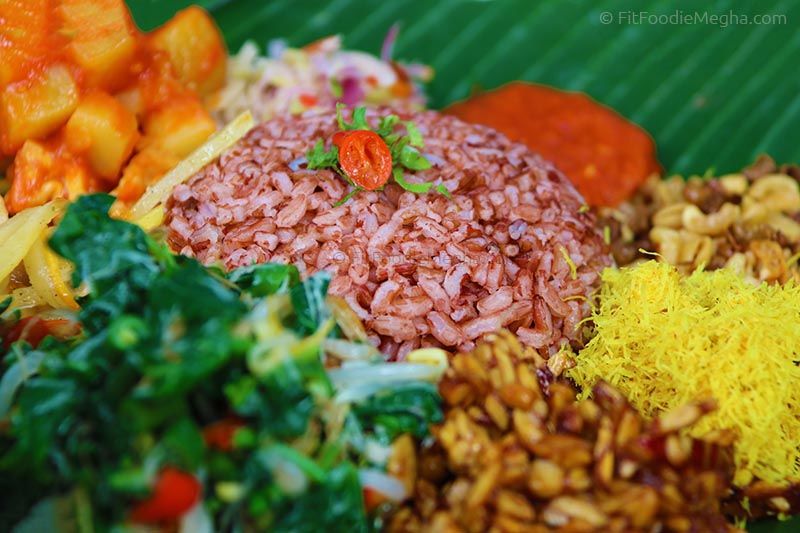 Another filling dish from the menu was the Savoury Pancakes. Organic Rice Pancakes were generously filled with veggies, avocado beans and feta cheese. It was light on tummy. However, the Avocado Toast was still ruling my mind! ;-)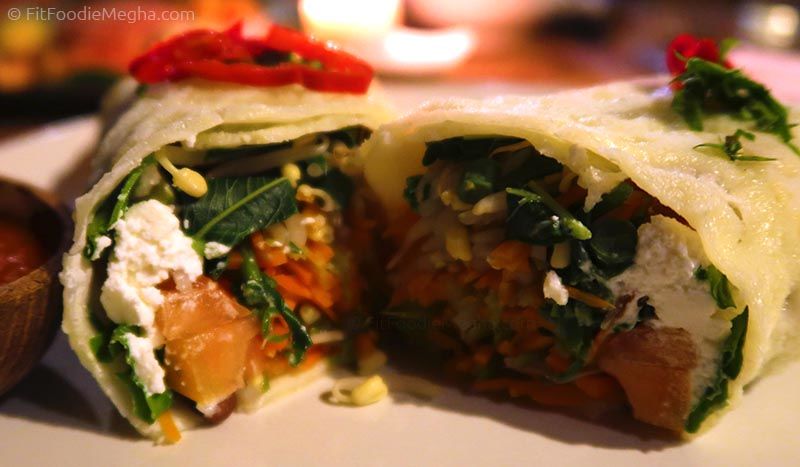 Must know before travelling to Bali
Shopping in Bali
Plant Based Cafe in Ubud.