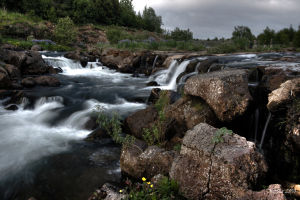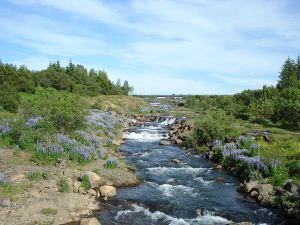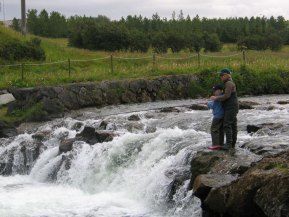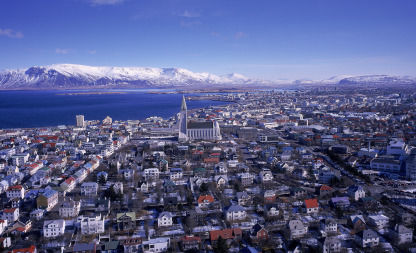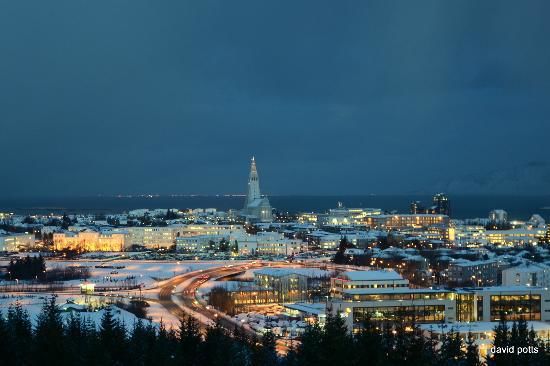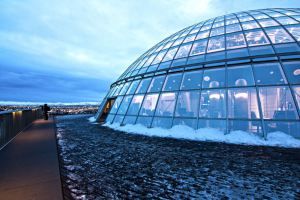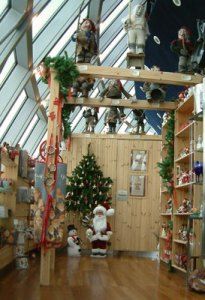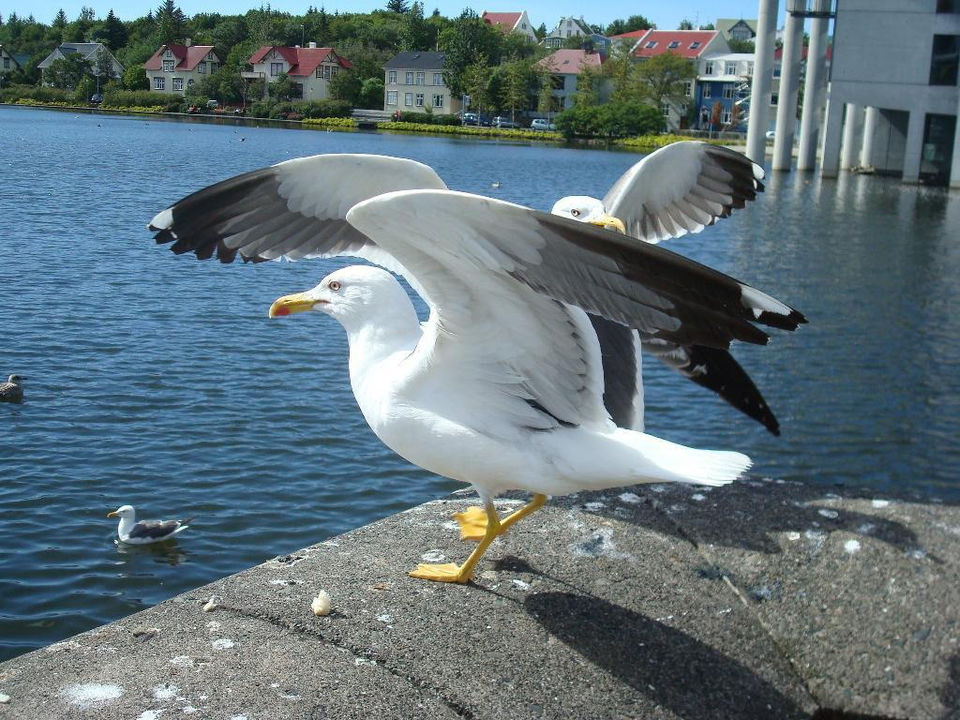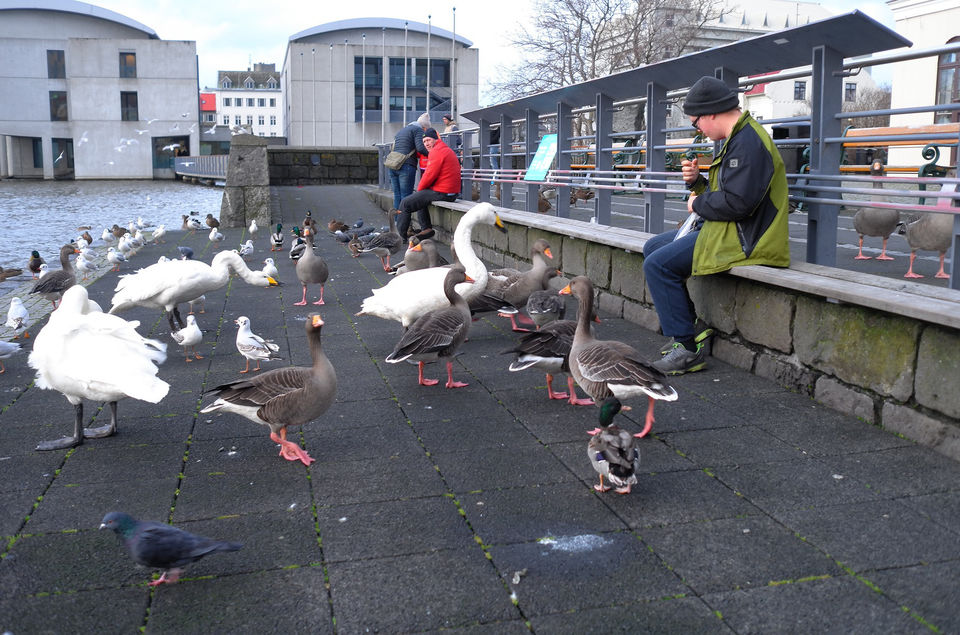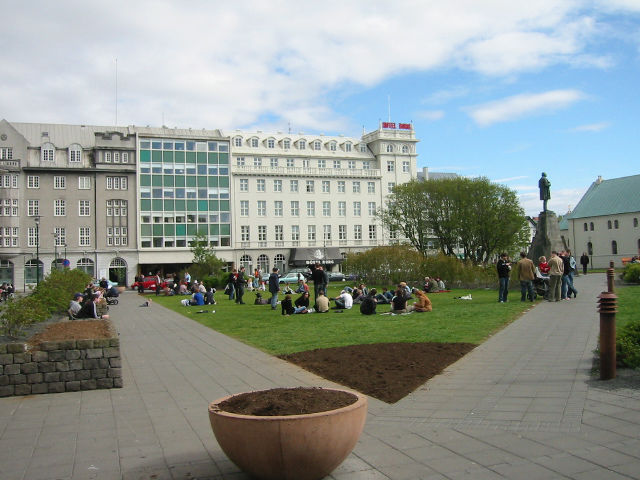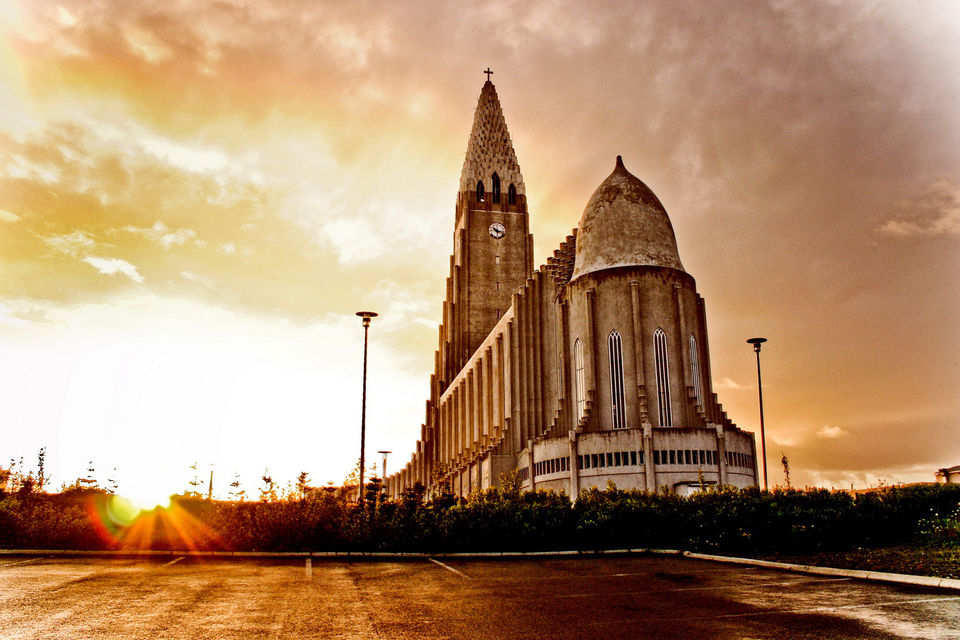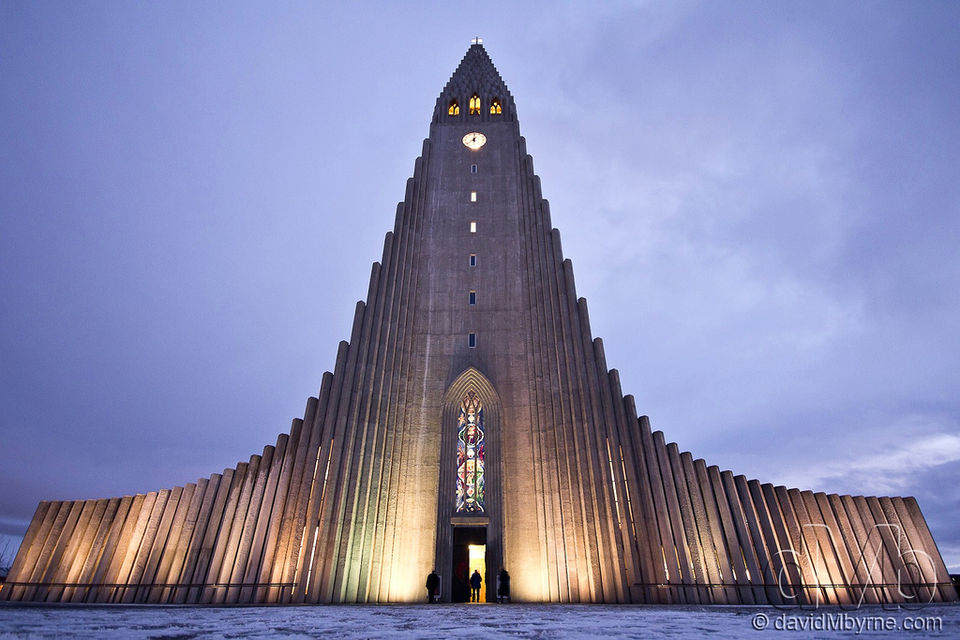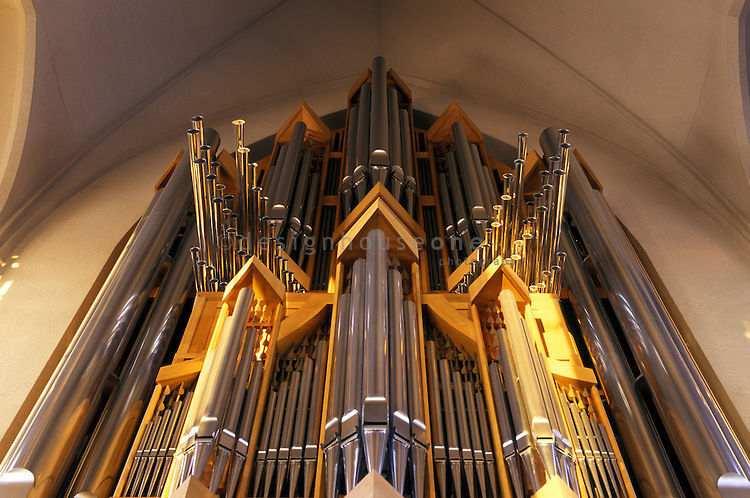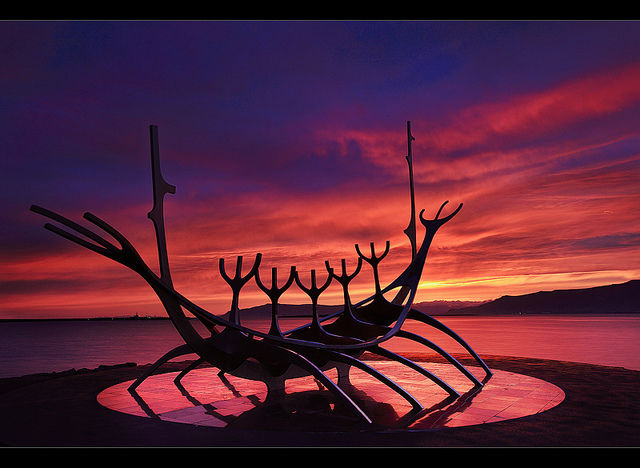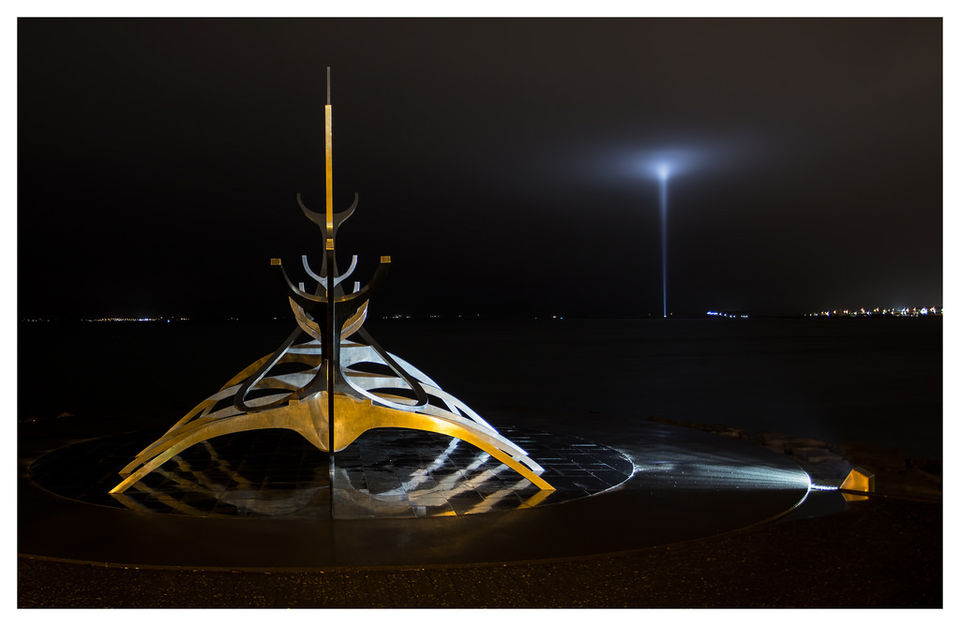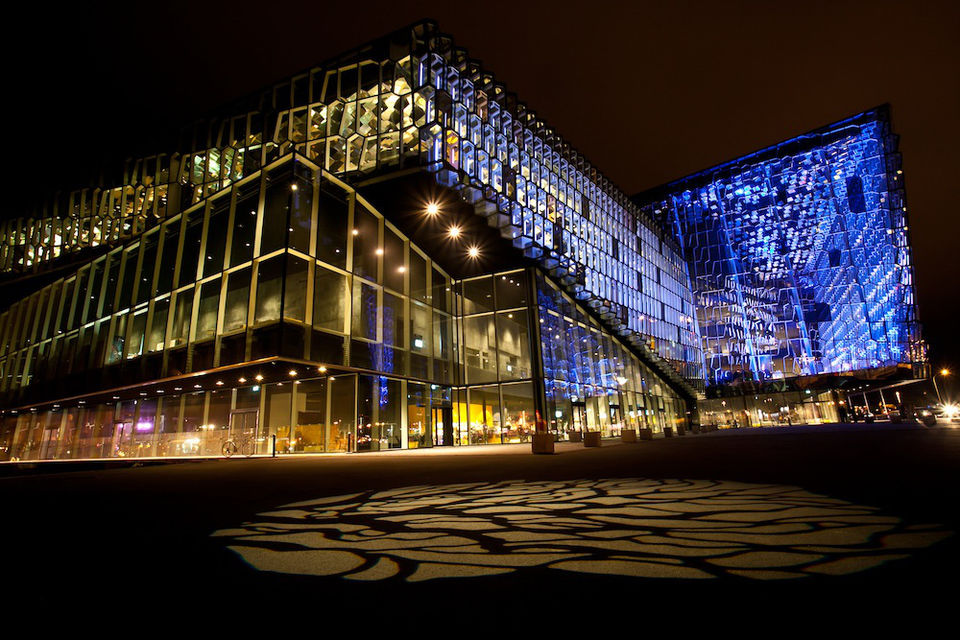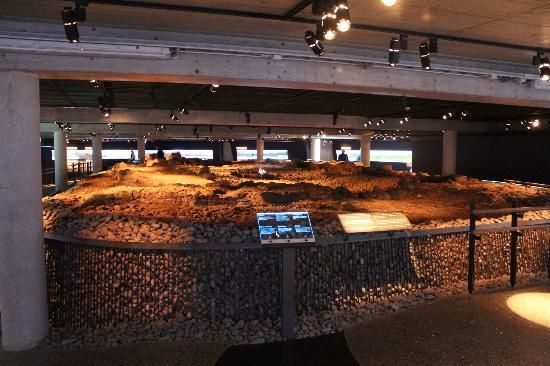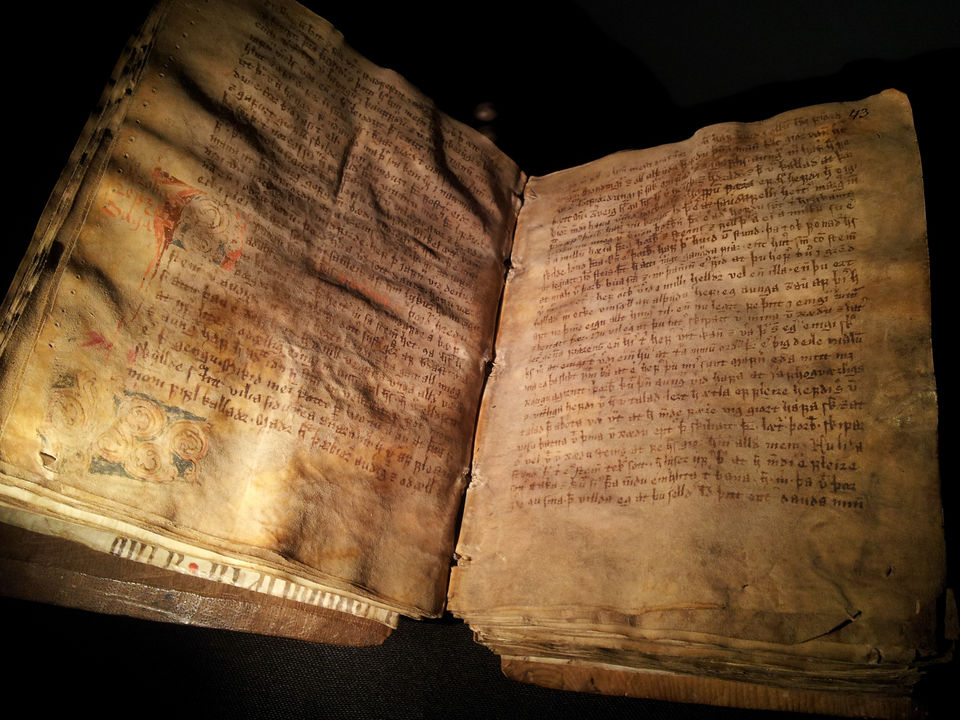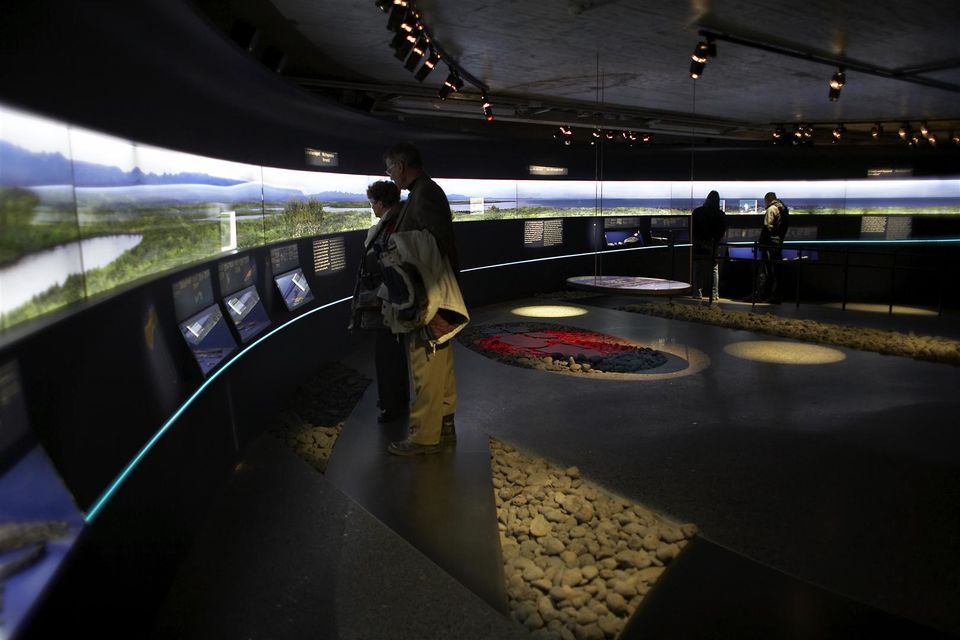 Reykjavik is capital and largest city of Iceland, a popular tourist destination. It has got right blend of history, modern architecture and very well endowed with lots of scenic landscapes. People visiting Iceland are most probably going to bang into the capital city first as this the the only airport where flights from all around world land . So it's a goodidea to go round the city and experience something majestic that city has to offer. There are places right from visiting a National Museum to seeing whales dance in ocean.So as soon as you arrive at Reykjavik airport you can rent a car (very reasonable rates i swear) and check in hotel nearby airport (choose hotel in 4 km radius for convenience as all the destinations we're planning to visit are in and around airport mostly). If you strict on budget or time then get into some dormitory(they are good for brief stay and very clean indeed).Make home yourself and next day get done with your breakfast and be ready with car at earliest(8 am reasonably good time to get started). At first head towards Elliðaár(Ellidaar) river. The river flows across capital through many waterfalls in its entire span. So once you are there, you can go for fly fishing(only under tourisr board authorisation) of salmon.(Although fishing is expensive :P) Or you can just go on for hiking and bicycling in Elliðaárdalur valley as the paths here are very well endowed with picturesque vistas. This is one of best recreational areas of Reykjavik. Along path you can witness various species of birds like ducks, swans, song birds and many more. If you do not fear horses then you can also go on a ride on one's back here. After you have had enough it's time to say bye to Elliðaár(Ellidaar).
Now that we've reached PERLAN don't just assume it to be any ordinary restaurant ;P This buiding is one of the most iconic buildings in this city. You might be thinking then what's interesting about it. Hmmm.So here it is. This restaurant has shops namely:
Gourmet shop : Here you can buy variety of foodstuff especially seafood.
Souvenir shop : All fancy things like T-shirts, key chains, sculptures, typical icelandic artifacts and handicrafts is sold here.
Christmas shop : Housed within souvenir shop here you can get all kind of stuff for making your Christmas awesome :)
Just adjoining these shops is the cafeteria where you can have some coffee, ice-creams, cakes, soups and all. If you are not satisfied with this light stuff then head to the restaurant where you can lower your appetite. Just pray that it doesn't make you feel dizzy because it is a revolving restaurant
Once you are done with your eating there's even a viewing deck on the fourth floor, with panoramic telascopes situated at all corners which gives you view of entire Reykjavik's horizon.
Here's a video taken during daytime but however night time is preferred:
so we are gonna be here again at night for dinner and yes there even bar here which serves finest liquors(you can imagine how soothing will it feel in chilling winter to have a drink at top of Reykjavik)
From Perlan now we're going towards Hallgrímskirkja. It is the is a Lutheran Parish church located in the centre of the capital city and also the biggest church if Iceland. It has a very distinctive design resembling "basal lava flows".
Church houses a very big PIPE ORGAN which is high as much as 15 m and weighs almost 25 tons. There's also an observation tower where we can take lift to top of Church. Here there's a viewing deckfrom where you can get complete view Reykjavik. It's an great experience indeed as this is the highest point in city where one can be. Here's a view from the deck (CLICK).
Austurvöllur Square
It's popular gathering spot of the citizens of Iceland. The square is lined by cafés and makes for a nice day out when the weather is sunny.There is a statue in the center of the square of Jon Sigurdsson, who is considered the leader of Iceland's independence movement. Square becomes lively primarily in summer and in December Christmas tree arrives here and atmosphere is simply awesome. Thirsty tourists and citizens quench their thirst here as these cafes lined up here serve some of the best Icelandic drinks.
Further from here you can take go on walk to Tjörnin.
Popularly known as "biggest bread soup in the world" this is because feeding birds is favourite passtime of people here. About 50-60 species of birds such as swans, geese and Arctic terns can be seen within close proximity.
The pond is laid around with paths much used by cyclists and joggers, during winters it turns into an ice skating arena as the pond freezes to perfection of a frozen glass. As you complete your circumnavigation which started at city hall and went south, you will come to an area that is popular for feeding the birds. The city has put up interpretive signs so that you can identify all the birds, who are not shy if you have brought the something to eat :P there are also grasssy lawns to picnic and benches put up all around the pond to feed birds and just sit and relax. :) During the course of going round the pond you can see various buildings and sculptures around including the Iceland's Parliment & National Museum and many statues.
After spending some really good time at pond we'll continue to Reykjavik 871±2, a settlement exhibition based on archaeological excavations of various places in Iceland.
So we are in last phase of ours day's tour and now we are at Reykjavik 871±2(a settlement museum).
Exhibits here include artefacts' from archaeological excavations in central Reykjavik. The exhibition aims to provide insights into the environment of the Reykjavik farm at the time of the first settlers. Written sagas dating back as early as twelfth century tells stories of early settlers, their origins and migration and settling of people from other regions namely Norway and other British isles.
So basically here you are going to see how was Early Iceland their civilisation, settlement, ancient manuscripts, historic relics, remains from past preserved as it is till date.
But don't miss the fragment of boundary wall, at the back of the museum that is older still (and the oldest man-made structure in Reykjavik: During the excavation a hall or a longhouse was found as well, from the tenth century. The hall and the wall fragment are now preserved at their original location). The hi-tech multimedia tables here explains area's excavations, and panoramic screens display how the things would have looked back then and a space-age-feeling panel that allows you to steer through different layers of the construction.
After this now we're heading to HARPA.
HARPA is a concert hall-conference centre. initially the building was originally part of a redevelopment of the Austurhöfn area dubbed World Trade Centre Reykjavík but due to some financial glitches then It is now the new home of the Iceland Symphony Orchestra and the Icelandic Opera, has four halls, the largest one accommodating up to 1,800 seated patrons. If lucky enough you can get a pass to one of shows being hosted there (Pre-check dates for any concert, shows there and book accordingly if you are really into it). Just see how beautiful it looks:
Our final stop for the day is SUN VOYAGER.
Now this is going to be really a special experience because lots of values, ideals and feelings attached to this sculpture. So just roaming around places is of no use if you don't even know why these places were made what are they meant to be. If you have any slightest of idea about them then the way in which you'll perceive the beauty of these places will be far more tranquilizing. Envisaged as being a dreamboat, an ode to the sun symbolizing light and hope. Sun Voyager is a dreamboat, an ode to the sun. Intrinsically, it contains within itself the promise of undiscovered territory, a dream of hope, progress and freedom. There's a whole story and concept behind this boat(make sure you read about it.