The beauty of road trip cannot be captured in words. It is fun to cruise along that road, get a glimpse of local lifestyle and enjoy the beautiful greenery. The picturesque surroundings help to calm those workaholic jittery nerves. The unspoiled surroundings of Pavna region bring travellers from Mumbai and Pune to this beautiful location. Recently, Praful and I planned a trip to Bedse caves and Lohagad Fort.
Our Trip- Pune -> Bedse Caves -> Pavna Lake -> Lohagad Boat Club & Restaurant -> Lohagad Fort -> Plant Nursery -> Pune
You can also include any of these places in your trip - Bhaje caves, Karle caves, Tung fort, Tikona fort or Visapur fort. These are very close to Lohagad fort.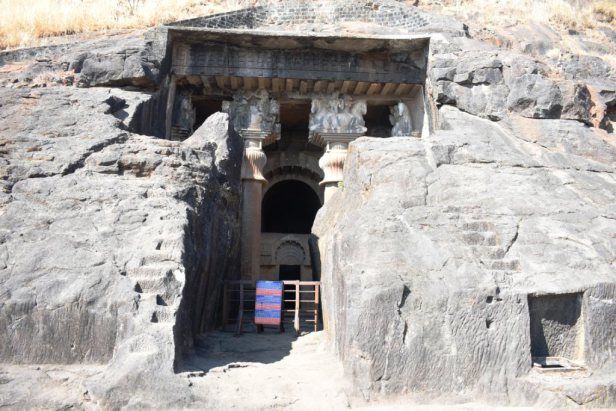 Bedse Caves:
Bedse cave is 45 km from Pune. It is very close to Kamshet and Pavna Lake. If you have plans for camping at Pavna or paragliding at Kamshet, then you should visit this not so touristy Bedse Caves.
We parked the car in the Bedse Village, close to 400 meters from the base of the mountain. Praful and I were the only ones at 10 AM Sunday morning, making the trip extremely romantic and special. We climbed what felt like never ending stairs to reach the entrance of the Bedse caves. The steps are well maintained, paved and clean. Unlike Sinhagad, you will not find any snack or cold drink shops while climbing up.
The Bedse caves were built 2600 years ago and were used for meditation by the Buddhists. The facade of the cave is magnificent with 4 gigantic pillars in the front. There are 2 small caves. Apart from some beautiful carvings on the wall, there is not much to see here. Visit Bedse caves for the beautiful view from the top and some peace of mind. You can see Pavna village, fields and the Western Ghats.
After spending 45 minutes at the cave, we started the descent. At the base of the mountain, we met Mr. Narayan Dahibhate and his wife. They have cleaned the area near the base for vehicle parking. Mrs. Dahibhate offered us a glass of delicious buttermilk for Rs. 10. If you plan to have lunch at Bedse Cave, you can contact Mr. & Mrs. Dahibhate at 8796023718 and pre-order your snacks and food.
Basic Information:
Base Village: Bedse Village
Trek difficulty level: Easy
Nearest Railway Station: Malavali Station or Lonavala Station
Tips:
The carvings on the cave walls look more beautiful in early morning sunlight. Make sure, you reach this place before 9 am.
Carry your own water bottle and some sandwiches. Climbing 400 stairs can make you hungry. There are no food or cold drink shops here.
There are no toilets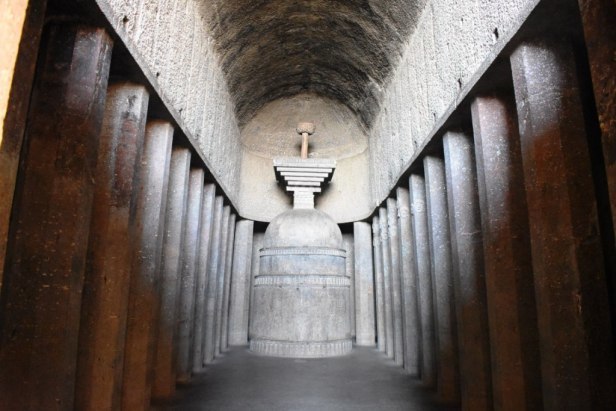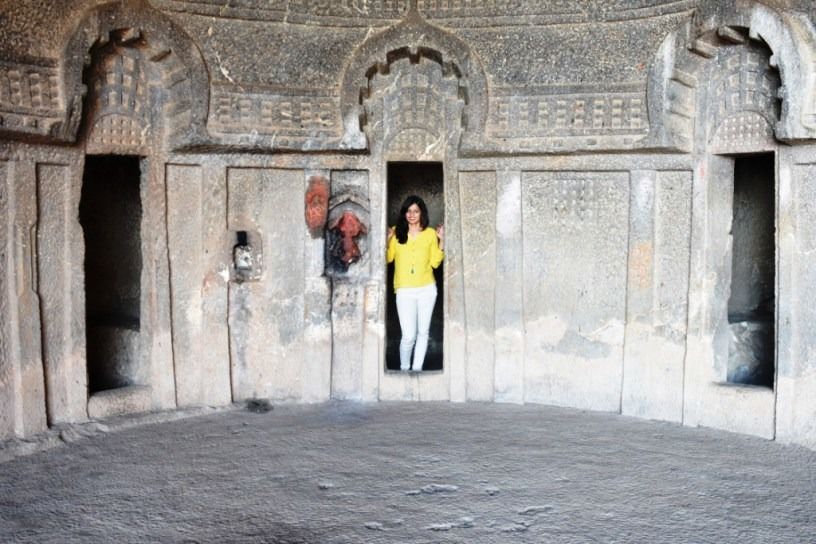 We started from Bedse caves towards Pavna Lake. The road is easy to understand and there are signs everywhere making the driving convenient. When in doubt, use Google Maps. On our way we came across some amazing camping places, restaurants and agro tourism places. Below are the few things that we plan to do in the next 2-3 months:
Pavna Huts - Pavna huts is an agro tourism project specialized in organic farming. There are some amazing group activities that you can enjoy here - Mud bath, games like Cricket, badminton and volley ball or you can go for Boating / Kayaking. It looks like a complete different experience form the mundane routine. Website - https://pavnahuts.wordpress.com/
Pavna Lake Camping - We were searching for some good restaurant and we came across this amazing camping site managed by Ranvara. They charge close to Rs. 1300 for 1 night camping - Snacks, Dinner and Breakfast included. I can image how it would feel like to have amazing food sitting next to bonfire and gazing at the starry sky. (Contact - Mr. Vijay Ghardale - +91 8806227171)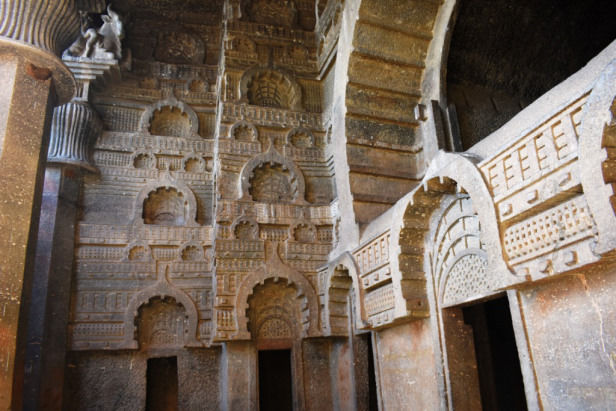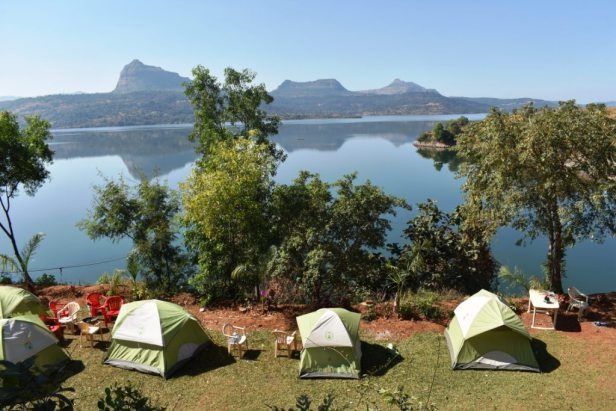 Lohagad Boat Club & Restaurant
After checking out Pavna Huts and Lake camping site and noting their contact details, we started towards Lohagad fort. We took a halt at Lohagad Boat Club & Restaurant. It is a nice place to relax, have lunch and enjoy boating and water sports. We ordered masala papad, Gavran chicken curry and butter roti. Gavran Chicken is a village style chicken curry recipe and is a must try at this restaurant. The food here is delicious but it is expensive. Ice creams, chips and other packed products are sold at 40-50% higher price compared to MRP.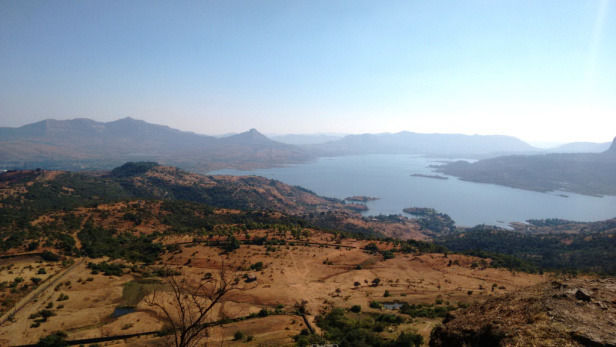 Lohagad is part of the Western Ghats located southwest of the larger Visapur fort. Lohagad village is the base village for the fort. As per Wikipedia, Lohagad fort has a long history. The fort is popular because, Shivaji Maharaj had captured it in 1648 and later lost it to Mughals in 1665. He recaptured it in 1670 and used it to keep his treasury.
You have to cross 4 doors starting with Ganesh darwaja (Darwaja means doorin Marathi language) and followed by Narayan darwaja, Hanuman Darwaja and Maha-Darwaja to reach the top. On your way to the top of the fort, you will always find few monkeys to keep you entertained (I was scared)! Enjoy the mesmerising view once you reach the top! On the western side of the fort, you will see along narrow wall known as Vinchukata (scorpion's tail). Vinchukata is the place to enjoy the view for which you have come all the way to Lohagad.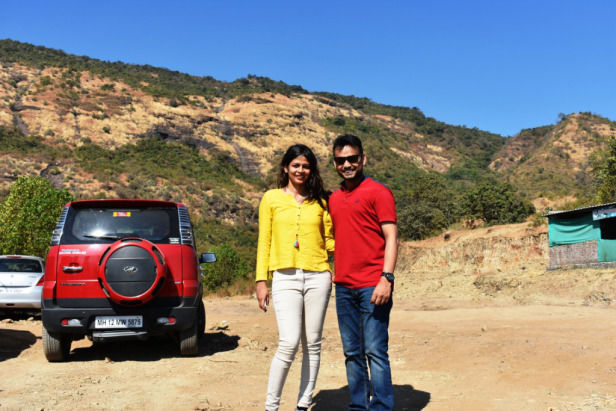 I personally did not enjoy the Lohagad fort trek. In spite of declaring it as a protected monument by the government, the fort is in disrepair. Large number of tourists comes to this place throwing waste on the stairs and feeding/ throwing stones at monkeys. There is an urgent need for cleanliness, repairs & beautification.
Basic Information:
Base Village: Lohagad Village
Fort Height: 3450 ft.
Trek difficulty level: Easy
Nearest Railway Station: Malavali Station - 7 km from Lohagad fort.
Water & Food availability: You will find many food joints at the base of the fort - Chicken curry, Besan, Bhakri and Buttermilk are the popular Maharashtrian food dishes that you can find in most of the restaurants here.
Plant Nurseries
On your way from Bedse caves to Lohagad fort, you will find many plant nurseries. On your way back to Pune, we stopped at one of the nurseries (the one opposite to Pavna Huts) and bought 3 plants for our house.
Tip: Bargain to get some discount
How To Reach: The best way to explore forts and caves near Pavna is by Bike and Car.
Best Time To Visit: Monsoon (June to November) is the best time to visit Bedse Caves and Lohagad Fort. You can visit these places in January and February as well.
Total Trip Cost for 2 People:
Fuel Cost - ~Rs. 1000
Lunch: Rs. 540 (Chicken Curry, 5 Chapatis and Masala Papad)
Toll - Rs. 50 (Old Pune- Mumbai Highway)
Parking at Lohagad Fort - Rs. 50
This post was originally published on Happily Tanned.