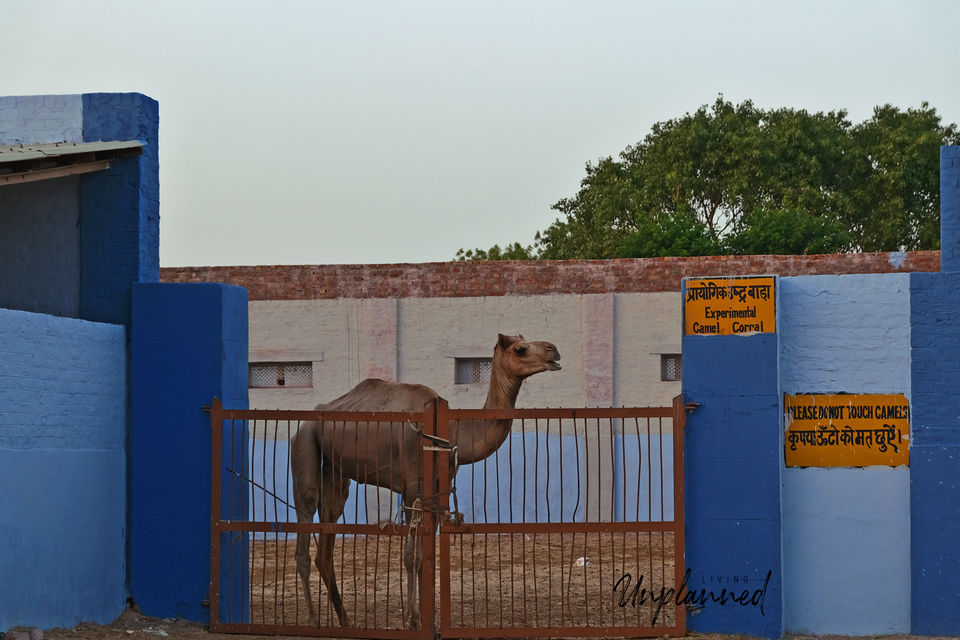 If you are done with Junagarh Fort, Lalgarh Palace, and a visit to the Karni Mata temple with its numerous rats, then maybe you are thinking what else you could do with your time in Bikaner.
Here's an offbeat travel idea you could try when in Bikaner. Just off the Jodhpur bypass, the outskirts of Bikaner houses the National Research Centre on Camel. Established almost 35 years ago in 1984, the centre today houses more than 300 camels.
I visited Bikaner in May which is heading to see the camels in the day time seemed like a bad idea and I waited till 5 before heading out. Turns out the place closes by 6 p.m. However, LivingUnplanned got it alright and spent a peaceful zen evening with the camels.
However, after hours meant I got none of the milk products on sale here. I also missed out on a visit to the National Research Centre on Equines, right next door to the one for camels.
Here's a quick photo story from this visit.