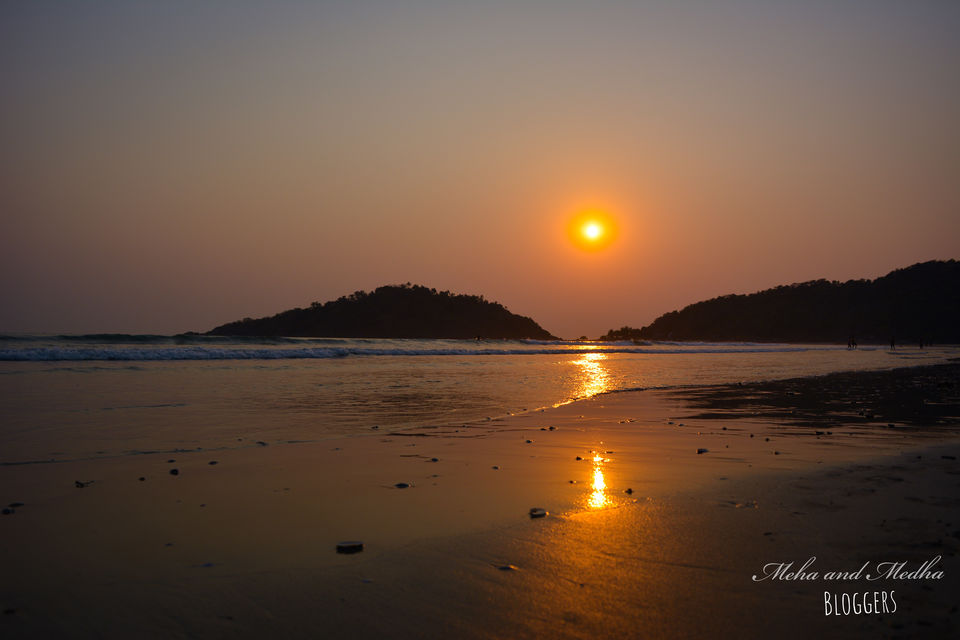 Goa is state full of beaches ranging from partying overpopulated beaches to serene deserted beaches. The beauty of this small state lies in the diversity it has to give you. Every beach has its own beauty - some are rocky, some white sandy, some golden , some full of palm tress , some with broken shells and few which provide perfect sunset.
One such beach famous for its sunset is - Palolem beach. The beauty of this beach lies in its sunset ; NO not because of palm tress it lines on the coast but because of the sun which descends perfectly between two hills.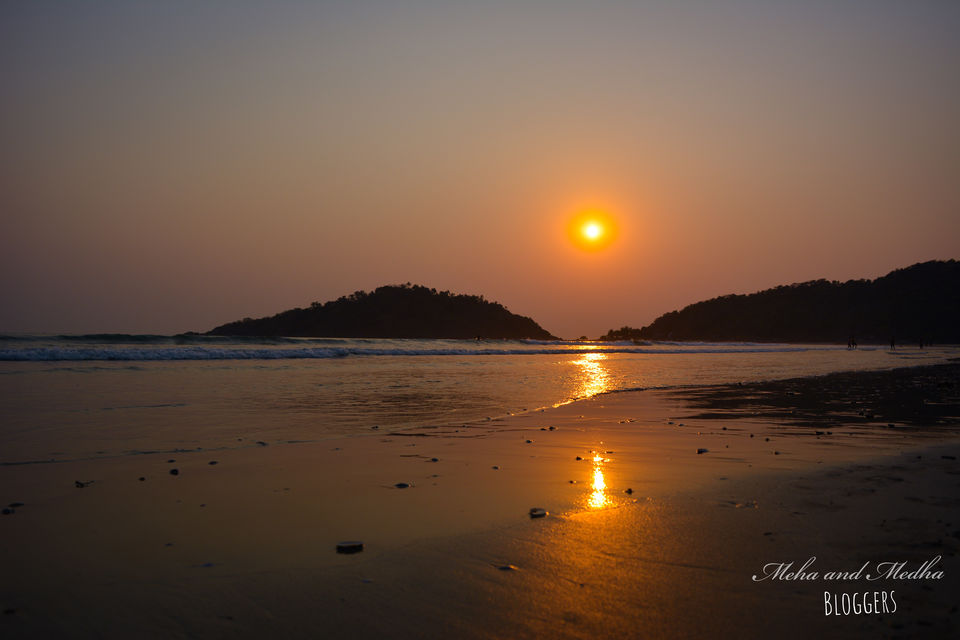 Like many of you who rely on digital media to handpick places for travelling , I too checked for best South Goa beaches for sunset and was convinced to visit Palolem beach. We traveled from Cola to this place for sunset (Read my Cola beach experience here).
Considering south Goa beaches are very calm and peaceful, we were initially disappointed to see the crowd over there. As it was too late for us to travel somewhere else for sunset, we decided to stay there for the same.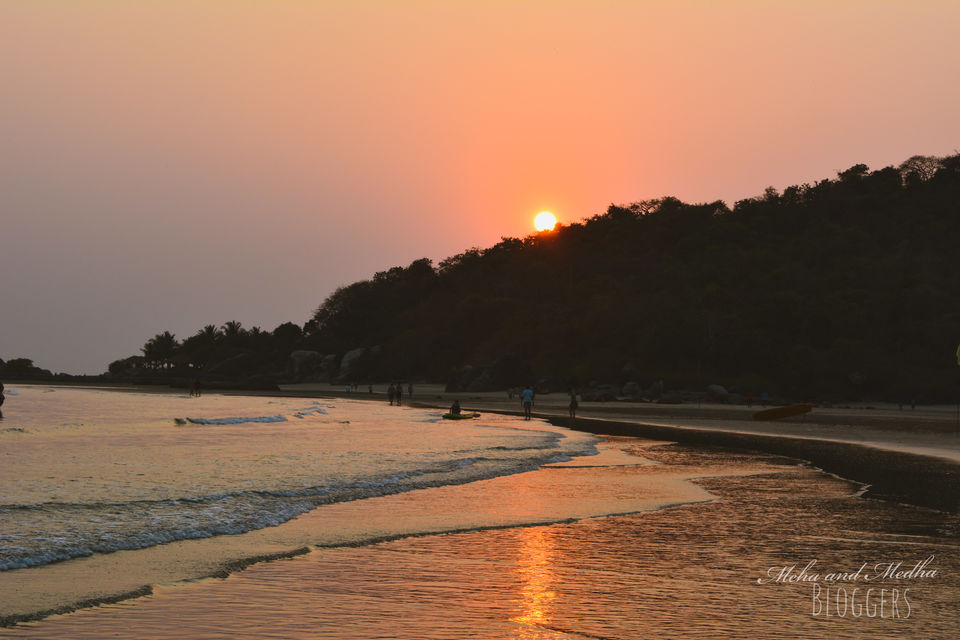 We had Lasagna on the beach Shack and headed towards this white sand beach for sunset. While having a walk next to calm waves of Arabian sea , I was trying to figure out the reason for which this beach was so famous. Cola has far better plantation and shore full of palm tress, so it can't be only because of palm tress on this beach. Suddenly I saw the sun slowly descending between two peaks behind the ocean. It was then I realized what makes this beach so famous. Behind a long crescent white sand beach lies a mountain and the sun can be seen setting down between two peaks of this huge mountain. It is an amazing view to see the sun descending so perfectly between two peaks which makes it a picturesque sunset.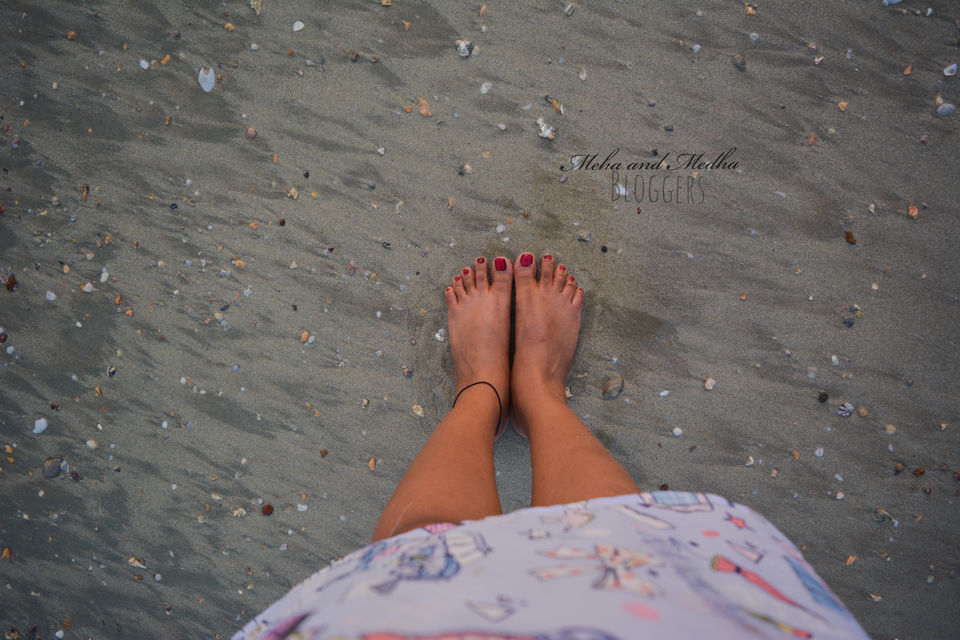 Apart from this unique and picturesque sunset, this beach also provides you a perfect place for swimming. A shallow beach with less water current , even an average swimmer can enjoy swimming here. Apart from swimming one can also participate in kayaking and boating. This place also provides some trekking options. Enjoy silent discos after 10 pm here - yesssss,, you hear it right silent discos where you are given headphones to enjoy without disturbing the locals.