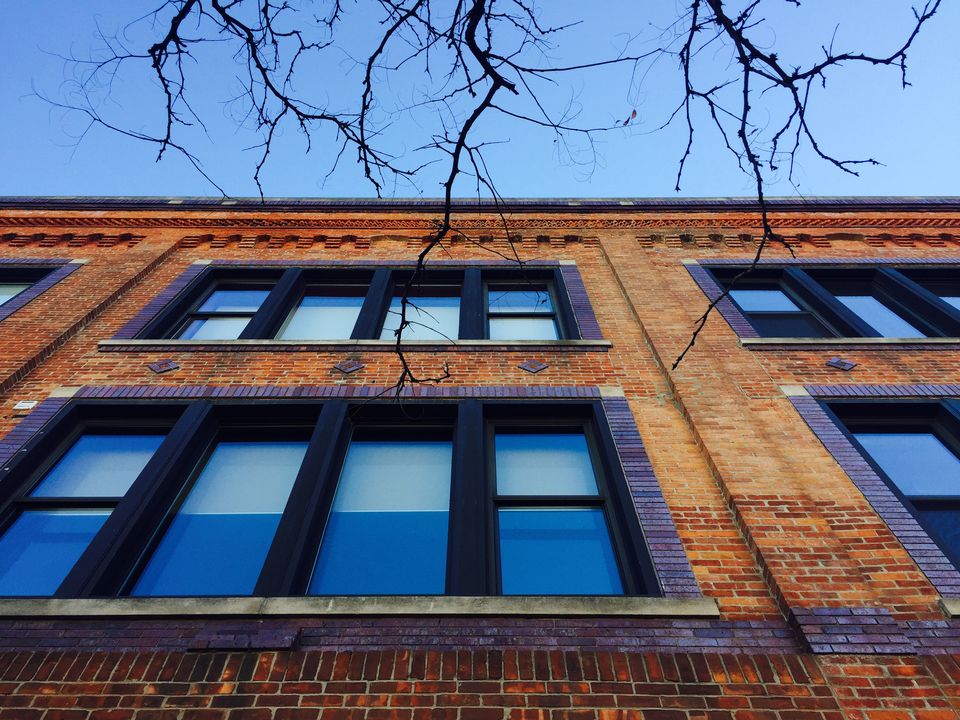 On November 3rd 2016, I travelled to Ann Arbor, Michigan from London, Ontario by the Greyhound bus. It was the first time ever I was going to cross the border of one country and go into another by road. It was quite an experience for me. I was sitting on the bus next to a window with the company of a Pakistani national as co-passenger. Throughout this bus journey we shared with each other everything from cities to culture to behavior to songs to food and almost everything through our conversation and we felt that, we are so similar. It is just a physical border that is separating us. We are proud of our language; love the same food and our mothers are very obsessed about what their kids ate in each meal. We felt a strong connection between us but soon it was time that Detroit bus terminal came and we had to change the bus and continue on our different destination routes.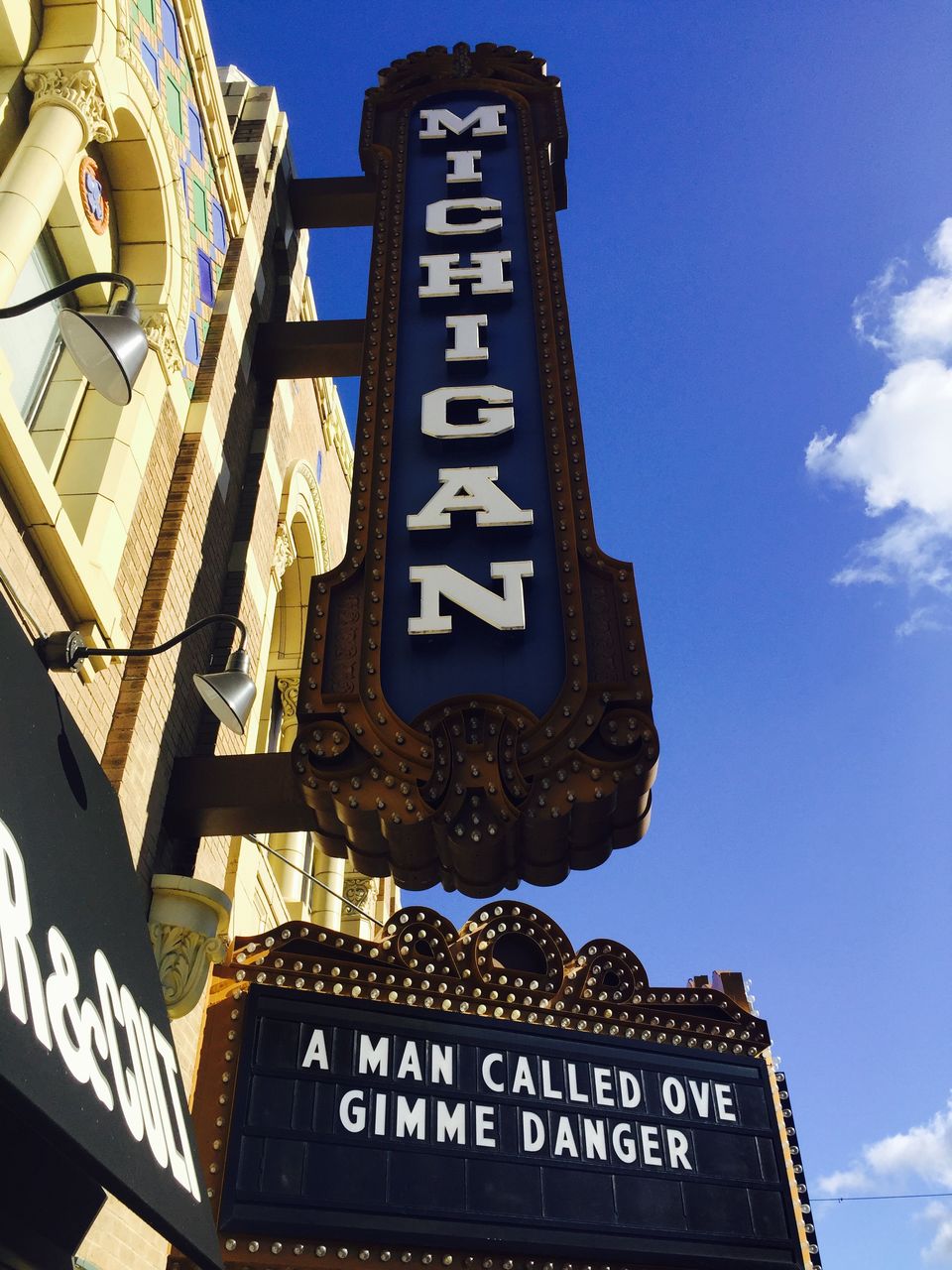 I reached Ann Arbor and walked to my friend's house from the bus terminal. I could have taken taxi but I chose to walk four miles instead. It was early in the morning at 7am, the sun was slowly spreading the light, it was very cold but I was dressed smart so didn't have to worry, the colors that the city's streets were spreading through the gorgeous fall trees was breathtaking, the crisp pollution-free air blowing, Americans out on road jogging with their dogs, birds sitting on the lamp posts probably planning their day, local residents just lazying out in their deck with kids, book and coffee and the smell of hot brewing coffee beans from the street coffee shops just opened. There is no reason you would want to hop in a cab and be isolated from all such beautiful details of the new place.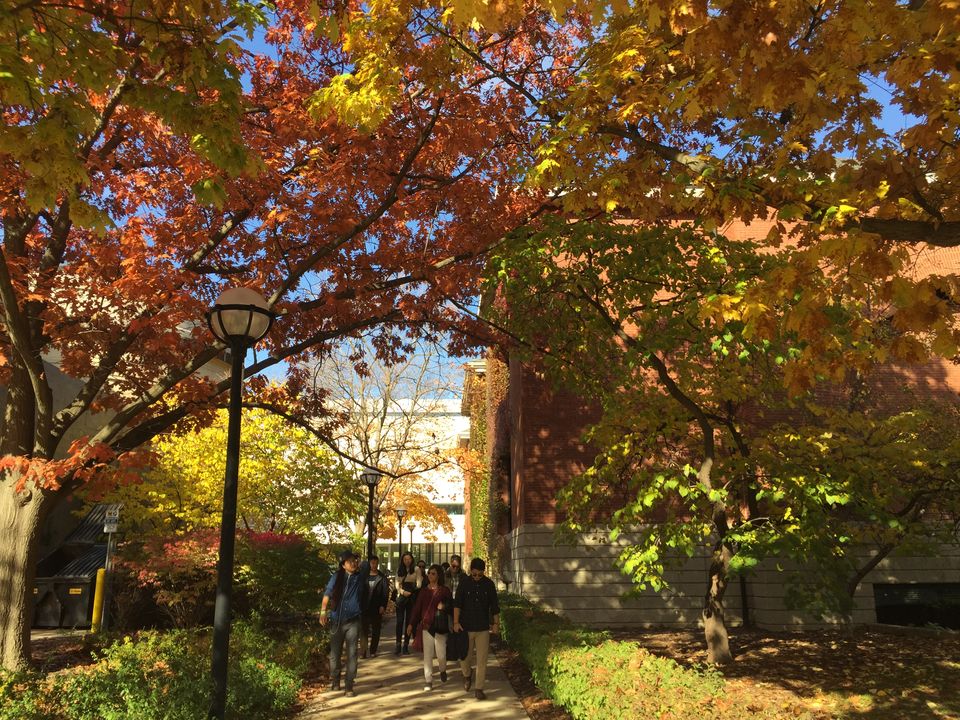 I stayed in this city for four days, just absorbing the vibe this small college-town of America offered. Those four days were full of adventure. I went on unplanned random strolls around downtown, jogged in the University of Michigan's campus, hopped through the antiques shops and just adoring the beautiful art, ate Mexican food, tried different coffee shops, ate south Indian dish, watched a show in the world famous Michigan theatre, crashed at the Homecoming party of Michigan University, learned about neuroscience experiments from my friend, attended a workshop on light-theremin and built one of my own. I also experienced the revolution in the neuroscience of human-to-human interface by attaching one end of the wire to my skin and another end to my friend's skin who is the inventor of this technology. I was able to control my friend's actions.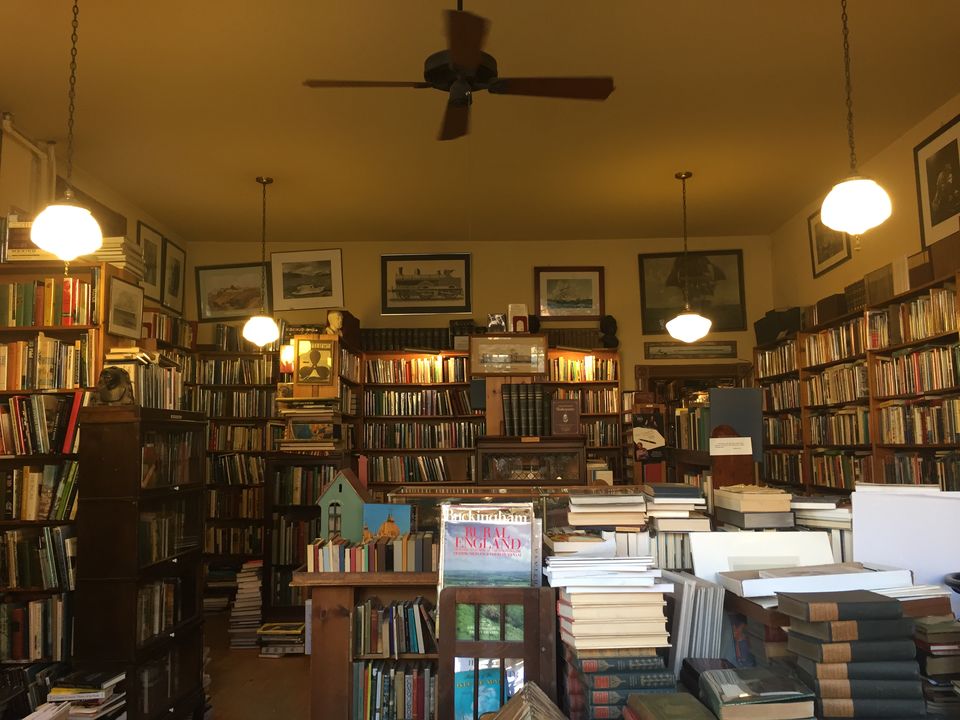 I also spent my time in various bookshops, just reading travel books in the midst of walls just shelved with tens of thousands of books. I went inside the famous law school library of Michigan University and took a lot of pictures, sun-bathed lying on the stunning fall foliage in one of the public gardens, had breakfast at the world famous café recommended by Obama and Oprah, made my way through the Michigan Stadium, the world's largest stadium and got myself a picture standing on it's big M. Later I discovered, that I wasn't allowed to enter inside but fortunately I was wearing the navy blue and yellow that day which is what every Michiganite loves to wear and I just made my way through the crowd. It was fantastic and felt like a big deal when one of my friends who is an alumni from there asked me, "hey, how did you get to go down there on M"?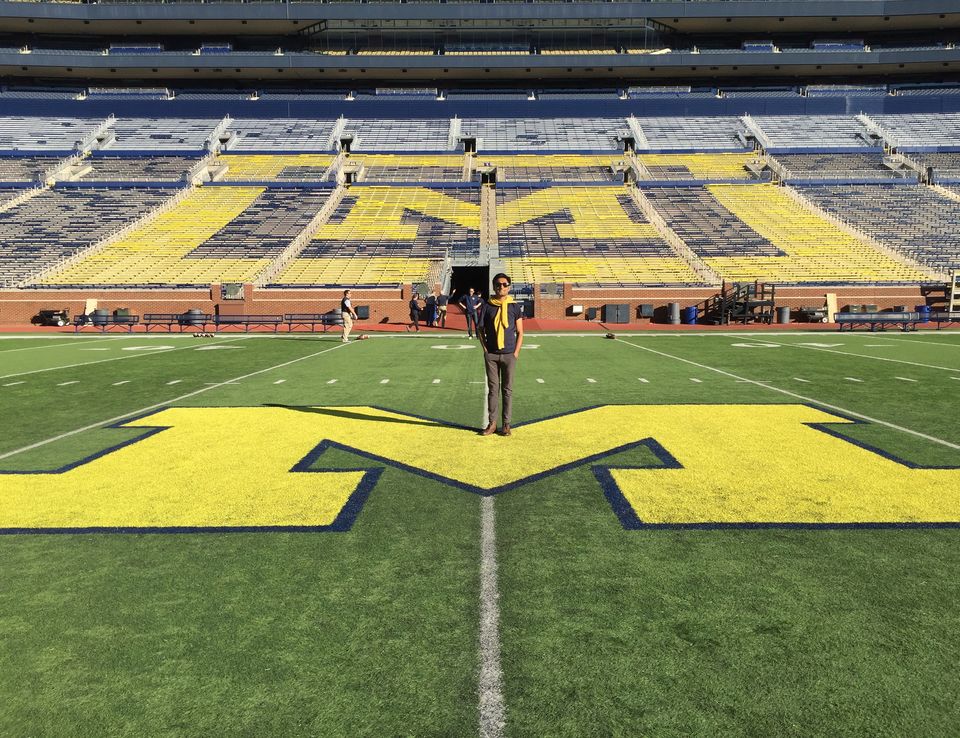 After all the good time, it was now time to go back. My friend drove me to the bus terminal and dropped me there. There wasn't a proper bus terminal but just a window and a bench to sit outside. It was 11:50pm and my bus was supposed to come at 11:30pm. I kept waiting and waiting for the bus to come sitting right there on that bench. I did not stop cribbing that; even in America buses don't run on time. It was 12:40 am and I lost all control then. I started getting paranoid and too worried because I was in a new city, which was a very small town, a different country, my friend would have slept by now, I did not have the local SIM and therefore no internet access, I could see homeless drunk people on streets. It was 1 am and still no sign of the bus. Ann Arbor had two different terminals, old and new but I went to the old one because my ticket said to board from there. I then called up on the customer care of Greyhound and spoke to them about the situation and they just so comfortably said, "Sir, please wait right there, the bus should be coming at any moment". I thought they would tell me to go to the new terminal. But because they did not say that, I got even more worried. It was getting scary now because a drunken man came and sat next to me on the bench. He asked me, "What are you doing here"? I kept myself calm and politely said, "I am waiting for my Greyhound bus here". To which he said, "till your bus comes, would you like to fight with me"? I felt numb and helpless. I was crying inside but did not let that come out on my face at all. I thought it was very important for me to come off as very strong and confident in this moment. I acted as if I was getting a call and I moved away from him saying, I need to speak on phone. Somehow I got away from him and then went to the next block. I came across a young boy on the street who was also walking towards the bus terminal to catch his bus which was supposed to come now. I reached out to him because he looked quite decent enough and asked him if he knew anything about my bus. He suggested me to track it online. I said I do not have Internet access, so he told me in a friendly manner that, I could use Internet on his phone. I tracked the bus. It was showing that, it is on its way from Chicago to Ann Arbor. I thanked him and wished him a pleasant journey.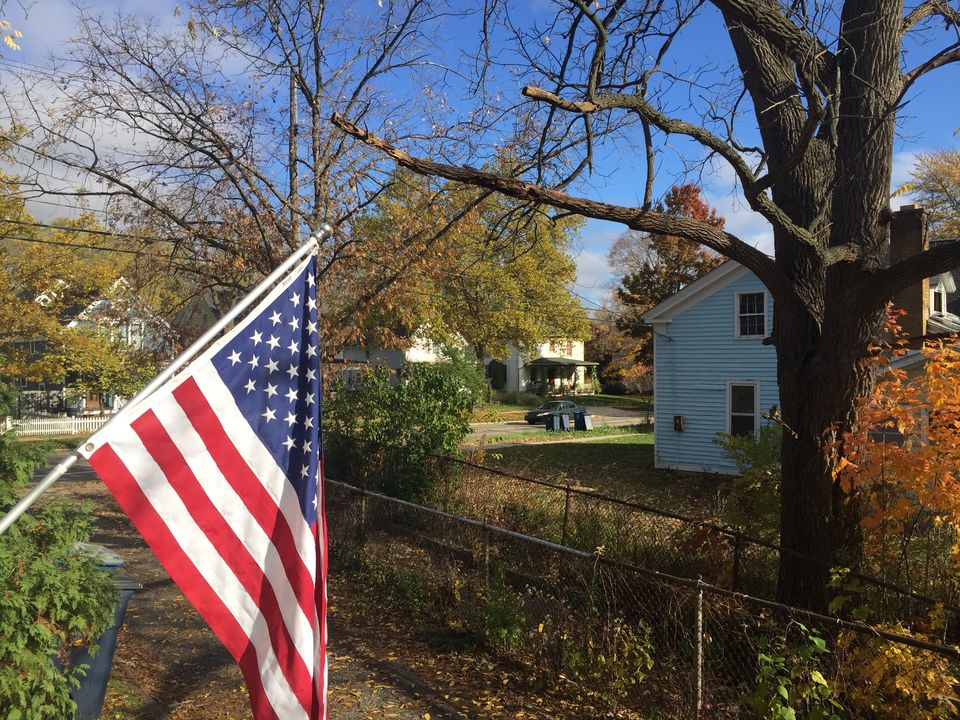 Now after looking at the bus status I thought that, the bus should be coming soon and decided to wait for a while. It was 2am by then. I went and sat outside a public museum so that I could connect to its wifi. It was 2:30am but still no sign of the bus. I finally called an Uber and went to the new terminal. I reached there only to find out from the sweeper that, the bus just left forty minutes back. The ticket window was shut and there was no one at the terminal except the sweeper. There was no wifi access to call an Uber to go back to my friend's house, there was no one at the station so scary to sit there for the whole night, the sweeper did not know when will the next bus come. I never felt this helpless before. It was almost 3 am and there wasn't any local taxi on the road. I was only left with the choice of waiting at the bus terminal till the sun rises. I sat there calmly, opened my bag and took out the packet of cookies because I was really hungry by now. I just quietly ate them and hoping that this time shall pass soon, it will be morning and I shall catch the first bus.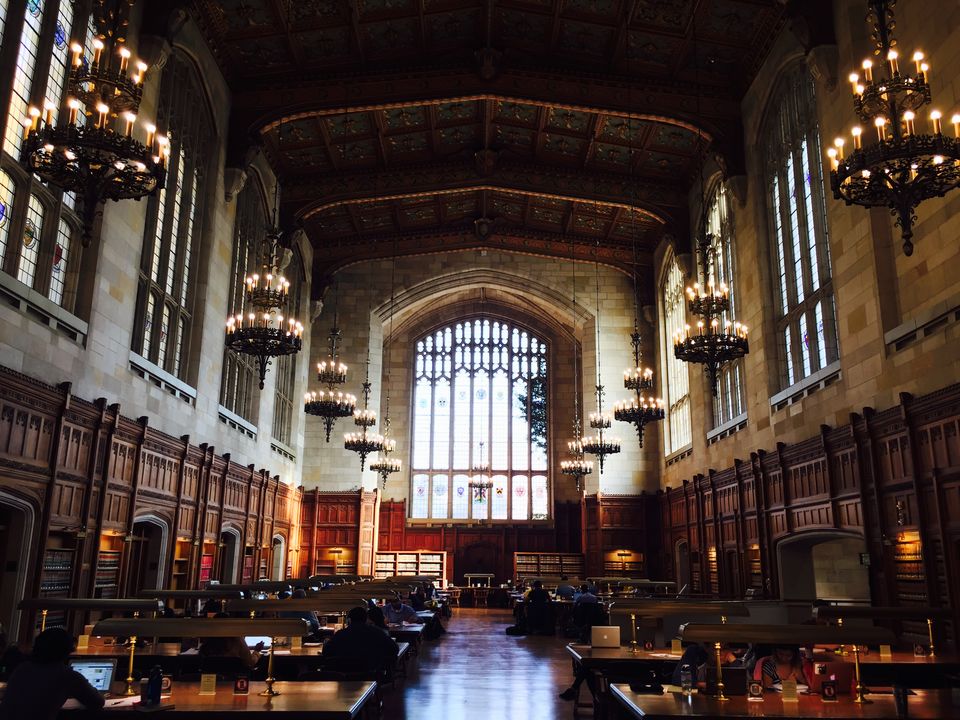 While I was thinking all this, suddenly I see a black Toyota car come and stop outside the bus terminal. I gathered up all my courage, took a deep breath and pushed myself towards that car. I knocked at the window, a white American lady wearing black outfit opened the door and asked me, what happened? I told her of my situation and requested if she could drop me to my friend's house. And her answer was, "I will but first promise me that, you won't kill me". I answered back, I am a very innocent person, new to this country and just travelling around and in this process I just missed my bus today. She smiled and then said, "Come on in, get in the car and tell me where you need to be dropped". I felt so happy, finally a moment to cherish after so much of stress. On our way, she told me that, "Ann Arbor is a very small town and so there are usually homeless drunken men out on street in the night. They would not harm but it is better to stay cautious regardless". She asked me, "Why did you come to Ann Arbor, it is not even a popular tourist destination"? Inside my head I was saying that is exactly why I came, that I got to experience this moment of a stranger offering me a ride home in the time of difficulty. But I just replied that, I came to visit a friend. We had reached my friend's house. She waited until my friend opened the door and I went in. I bid her goodbye from the window inside. She smiled back and left. 
I was filled with millions of thoughts in my head and could not sleep. I only reflected upon the whole incident. I wondered all throughout the night why she would have asked me to promise her that I won't kill her. Did she say that, because I am brown, did she say that, because I looked helpless, did she say that, because at that moment I was just like one of those homeless drunken people in that small town of Ann Arbor? Regardless of everything, my faith in humanity restored again. I thought that, I was not going to see this person again ever in my life again and how beautiful it is that; someone so strange came in my life to help me in my most difficult time. This is the beauty of travelling. This is the beauty of travelling to a non-touristy place. This is the beauty of stepping out of your comfort zone. This is the beauty of not every time making plans in life. This is the beauty of meeting and talking to strangers. This is the beauty of building trust. This is the beauty of having life happen to you and learning life-skills from experiences.
It is very true what they say that, life begins when you step out of your comfort zone. I realized that, the most important thing here is, you can grow only when you don't let the awkward situation outgrow on you but instead be willing to do what you haven't done before and pat yourself at the end for trying something new.
The next morning, I went to the new Greyhound terminal, spoke to the officials on the ticket window and they happily transferred my ticket to the first bus leaving for London, Ontario. I got on the bus and left with my headphones on, mixed memories of the trip and thinking, how easy it is to discover different worlds within and without, among and between just by willing to be a good listener to strangers. Farewell, Ann Arbor.