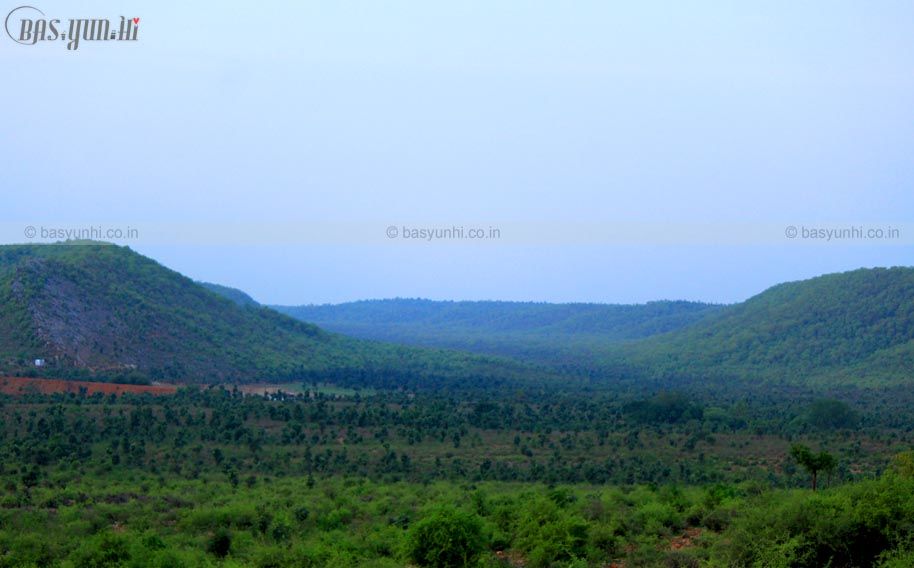 RAJORGAH : -
Hello friends, Good to see you again on my blog !!
This time I went to a place which was really an amazing adventures trip in my life, I never thought that this kind of place exist in the 150 kms diameter of Jaipur. I have been always want to being at a such place which shows me the older face of our villages. Now in these days every village is opted with the new facilities, technologies where a village " Rajorgarh" have its own traditional as it is without mixing any high tech life style.
The Rajorgarh is a natural beautiful village situated in middle of Sariska surrounding by hills and everywhere greenery. This place is full of green trees, coriander & tobacco husbandry. Including this beautiful picture you would also enjoy a scary part of this village as it is situated between world known Sariska Tiger Sanctuary.
I started my trip from Jaipur at around 7 PM. Till Dausa, ride was smooth as this is Jaipur-Agra national highway, from Dausa I turned left which is connected to Shahpura road. Unfortunately, I didn't take any eatable I realized this, when I crossed Bhangarh and didn't find any available option for dinner. It was around 9 to 10 PM, all Restaurants and Dhabas were closed so I had to get back to Bhangarh mod, where I found one Dhaba for dinner, although it was only veg, where as I was dying for non-veg, but the dinner was delicious specially the Dal Tadka and home style Chapatis with pure Desi Ghee.
After dinner I continued my trip and reached "Dabkan" around 11 PM, from here road was ended and started hill way. The roads on hill was very narrow and full of potholes. It was very dangerous and tough road for driving. Finally after all challenges I have successfully crossed the hill road and reached top of the hill.
I felt goosebumps rising on my arms while driving in night as there was very dense dark with the scary sounds such as beetle noise, frog croaking sound, peacock scream, bats screech, Hyenas laugh, that's all I was able to recognize.
Finally I reached to my known's place and I was completely exhausted with this trip so after some greetings and formal discussion I went for sleep.
The best part of this place is you would enjoy your trip with no disturbance of mobile's irritating sound and luxurious amenities as there is no mobile network coverage and electricity facility. For light the villagers use Solar light. Few families have the landline telephones which used in case of emergency..
You will feel deep sleep during nights with natural wind which is more comfortable than any air conditioner. In night the temperature is quite low compare to the day. The most of the villagers sleep in patio. You will enjoy unbelievable beauty while lay on Charpai as the sky is full of twinkling stars.
Early in the morning, I awaked with the lovely sound of birds chirping and peacock voice. After a cup of tea, I went on the hill for some photography. I have captured the beauty of nature into my camera. There is a beautiful pond for swimming but in rainy season (July to Sept only).
After I returning from the hill I had the pure Chhach & Dahi in the breakfast. I met with some of villagers to know their lifestyle and challenge between the forest, source of earning. I felt people here are very straight and gentle and ready to help.
This village also has government senior secondary School and with strength of approx 250 students with higher education of 12 the class.
Rajorgarh Higher Secondary School
One of the villagers ask me see his fields, even I was running short of time but I couldn't stop my self. I been to his field and learnt how they do the farming of coriander and vegetables. They have Machans at their fields to monitor & prevent from attack of wild animals as their are lots of foxes and Hyenas roam in night for hunting.
Machan
After visiting the fields I returned & had my lunch and said goodbye to all my new friends in Rajorgarh. My known asked me to visit the famous Neelkanth Mahadev temple on the way.
"NEELKANTH MAHADEV" Hindu temple, situated in this place which was built between 6th to 9th century CE. The Shiva Ling was prepared by pure Neelam stone by Pandvas during their exile, later on Archaeology department of India has taken under to this temple.
What is the best way to go to Rajorgarh – Rajgarh (Alwar)?
Location of this palace on Google Map - 27°16'53.6"N 76°20'14.0"E
Shortest route from Jaipur is 109 KM (3.30 hrs)- Jaipur - Jamwa Ramgarh - Aandhi - Tehla - Rajorgarh
Fastest route from Jaipur is 118 KM (3 hrs) - Jaipur - Dausa - Gola Ka Bas - Tehla - Rajorgarh (This route has toll)
One day tour to visit entire place
This village is spread over an area of 25 kilometres.
Entry fee & conditions
No tickets as this place is free of cost to visit
Need to take permission from local forest department check-post for Cameras (Drones are not allowed).
All kind of light vehicles and bikes are allowed but I would recommend SUV.
This is a natural place and poly bags and the items which are harmful to nature and wild animals are not allowed in this place.
Please do not make loud noise & don't honk as this is the place of wild animals.
Best timing to visit:
Morning before 11:00 AM – best view of sun rise and a chance to enjoy peacock dance.
Evening after 4:00 PM – best view of sun set
Service available on the way
Limited food options available after Dausa. It would be good to have meal and other required things like drinking water, medicines, food items, fuel, cash etc in Dausa or Gola Ka Bas.
No Emergency service available in Rajorgarh. Nearest town is Tehla which is approx 12 km.
Last Midway hotels available at Gola Ka Bas & Bhangarh.