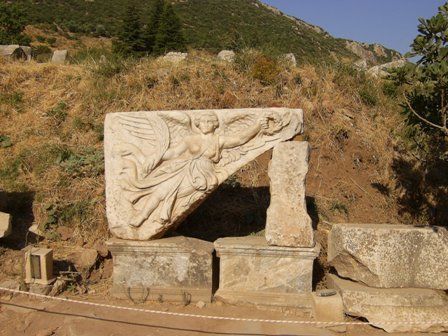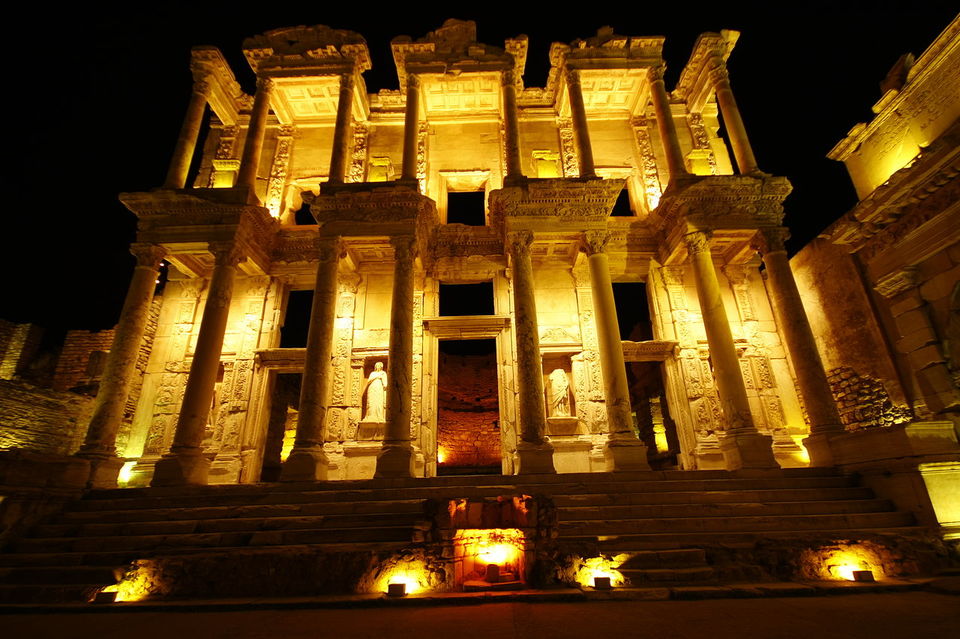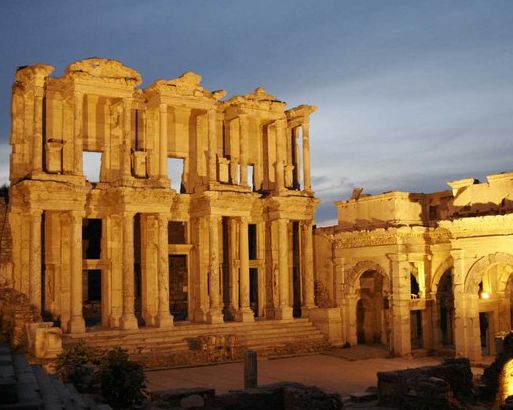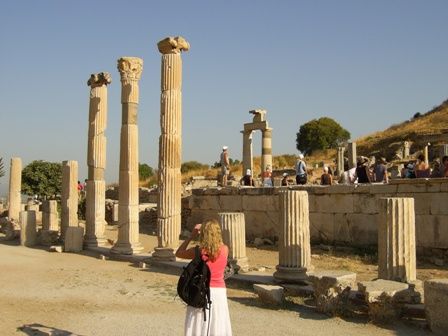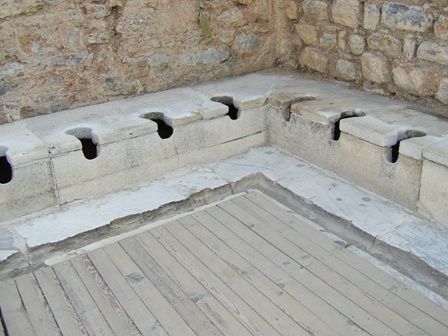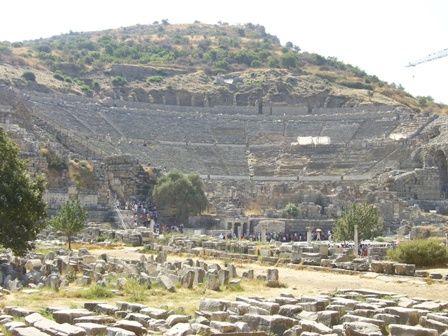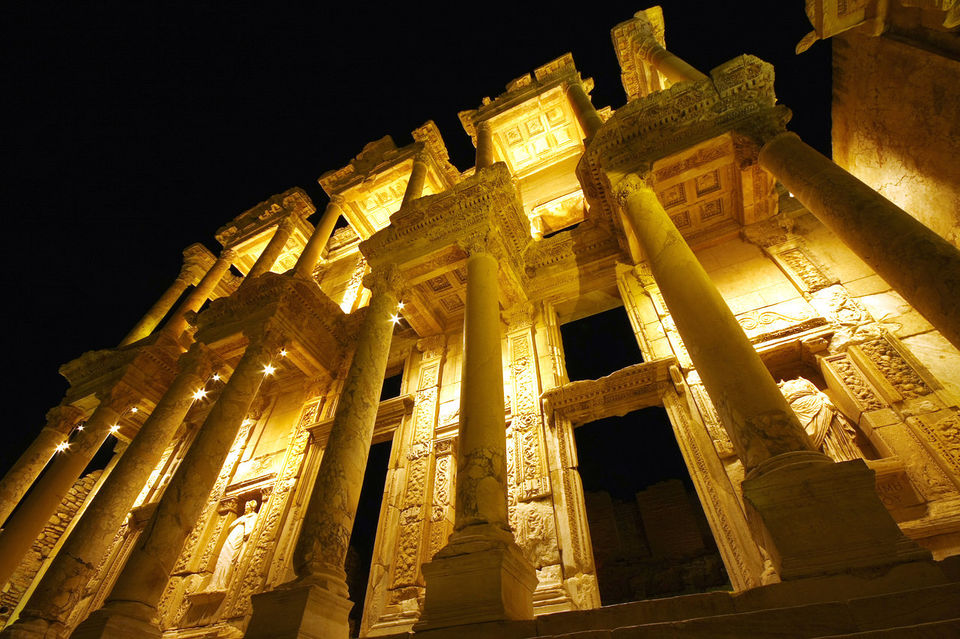 A Private Half Day Ephesus Tour
Tour Program: 4 hours (approx.)
Places to see:
  Ephesus

  Temple of Artemision
​
Includes
 Professional licensed tour guide

 All entrance fees

 Private air-conditioned transportation
​Excludes
​Driving from the pier through the countryside along a hilly drive, you arrive the entrance to the Ancient City of Ephesus that was built on a small hill. Once you enter the Open Air Archeological Museum of Ephesus and pass by the Magnesia gate, you will enter the administrative section of ancient Ephesus. The guided walking tour will take you through one of the most magnificent excavations in the world. See the Odeon, the Fountain of Trajan, the steam-baths of Scholastika, the temple of Hadrian and the impressive library of Celsius. The Grand Theater, where St. Paul preached, is one of the largest theaters in antiquity with a capacity of 24,000 seats.
When your tour is done in Ephesus, you will drive to see one of the seven wonders of the ancient world, the Temple of Artemis. 
After visiting the Temple site, you will drive back to Kusadasi.
Remarks
* Visiting Ephesus includes walking approximately 1.5 miles over uneven and cobblestone surfaces down the hill. Comfortable walking shoes, comfortable clothing, a hat, sunscreen and insect repellent are recommended. Guests should watch their step at all times in order to avoid injuries.
* Temperatures can reach extreme highs during the summer months; we recommend that you drink a lot of water and use suitable sun protection.
Ephesus is located in Selcuk, Izmir, Turkey. It was one of the most important cities on the Aegean coast of Asia Minor in the ancient world. The history of the city goes back to 3000 BC. The city was ruled by kings until the latter half of the second century BC, when the Romans took over Asia Minor from Pergamene Kingdom. It was a harbor city and the capital of Roman Asia during the Roman period. The city was also the most important commercial and financial center in the Asian dominions of Rome. Paul made numerous conversions among both the Jews and Greeks during his two visits to Ephesus on his second and third missionary journeys. The total area of the city is nine square kilometers. The fame and prosperity of Ephesus started declining in the second half of the fourth century A.D. Severe earthquakes, which happened between 369-370 AD, devastated the whole city. The city began losing its importance after the fifth century AD because that tens of thousands of people had died in the earthquakes and the harbor was damaged and silted up by the river Kystros.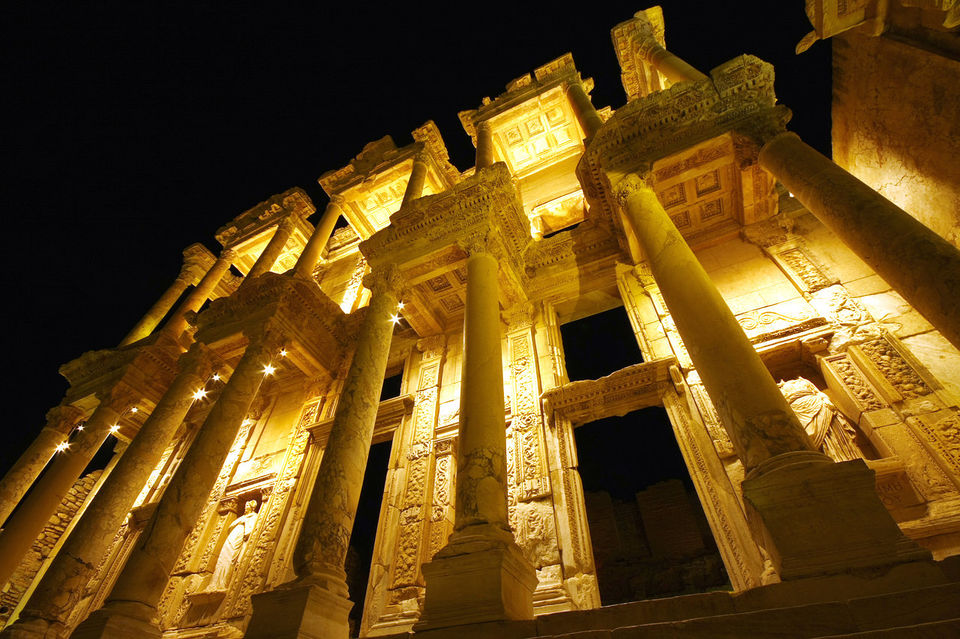 The Temple of Artemis, one of the 7 wonders of the ancient world, was in Ephesus. • The statue of Artemis and her temple at Ephesus were built around 550 B.C. The temple of Artemis was deliberately burned down by Herostratos in an attempt to gain fame in 356 B.C. supposedly when Alexander the Great was born.