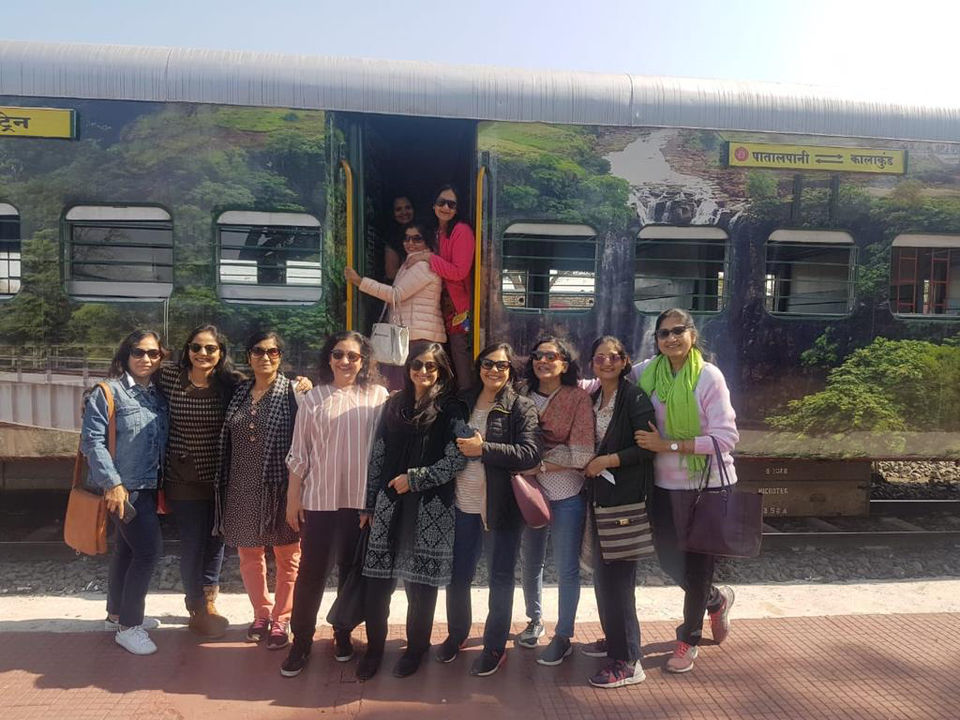 Who said waterfalls can only be enjoyed during the monsoons? In fact, I believe, the weather couldn't get any better to visit this beautiful waterfall, about an hour's drive from Indore city which is a perfect weekend picnic spot for the adventure-loving Indoris and tourists!
Head to this beautiful waterfall if you want to relax and rejuvenate in a short span of time. Patalpani Waterfall which scales from a height of 300 feet, is surely a sight to behold! Its base is surrounded by small streams merging into one single large pool (kund), which is highly revered by the local people. The depth of the kund remains unknown and as per the local myths, it is believed to reach 'Patal', meaning the underground level. Hence, the name.
The cascade is surrounded by lush green valley, with dense forests which gives the place its scenic beauty and makes it just picture perfect. This peaceful waterfall is one of the must see places near the city. The fall is majestic soon after the rainy season (usually after August), when the cascading water feels magical and the place is completely green and appealing. And what more, there are many trekking, ghats and farms nearby for photo fanatics and adventure lovers.
Whether you are an adventure enthusiast, photographer or nature lover, this amazing place will provide you with opportunities to spend your share of time with nature and appreciate it. For adventure seekers, the huge mountain and its surrounding dense forests present an excellent opportunity to explore and trek on its meandering ways. Birds and monkeys can be found lingering around the falls; one can feed them and enjoy their company, feeling close to nature and wildlife.
It is advised to carry your own food, bottled water and other beverages, owing to limited eating options here. Also remember to carry your cameras as the place is a great spot for capturing hues of colors of nature and a great view of the woods, village and the nearby areas. And one good thing about this place is that like most other picnic spots near Indore, it is not that crowded, so you can peacefully revel in the solitude of nature. It is one of those places that you can count on if you are looking to de-stress yourself from the hustles and bustles of daily monotonous life.
One word of caution: While trekking and camping activities are undertaken extensively by the tourists visiting the place, it is advised to not enter the river waters of the waterfall as the flow of water is not uniform. The uncertain flow of water has caused many a casualties in the area of late.
So this weekend, if you feel like taking a plunge into the world of fun and adventure with your family, head to this place. It's a treat for the adventure lovers! This place is also perfect for hangout with friends where one can enjoy the amazing views of waterfalls and can relax for hours in the river water.
How to reach there? The fall is about 35 km south-west of Indore on the Indore-Khandwa route.