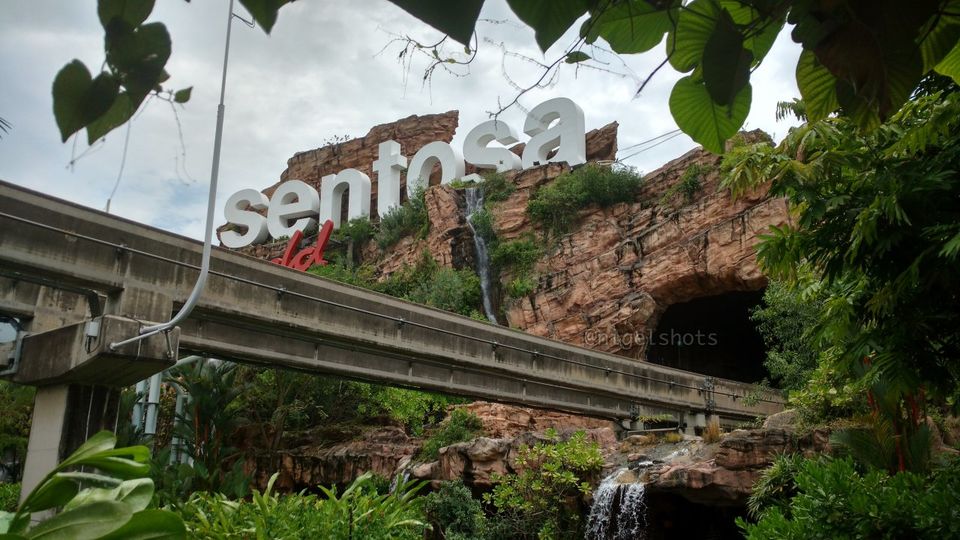 Last year, I had an opportunity to visit Singapore with few of my friends to attend an event. We had not really thought about visiting Universal Studios because of tight schedule and the expense. Anyhow, we had just one more day left before we leave Singapore.
It was the last day eventually. But it was cloudy and raining. It seemed the day was going to be ruined, as we discussed our options to how to spend the day there. One of the cons of travelling in groups whether it's with your friends or family, especially on a tight schedule is that there is going to be conflict of interest eventually. Some of us felt visiting Universal Studios was not fair as we would have to rush and may not be able to really enjoy it in the cloudy weather. Some of us felt we should go there anyway because we will not be this close to Universal Studios in long time once we leave Singapore.
After about noon, as the rain subsided, we all agreed to take the chance and hopped inside the awesome Singapore MRT to Sentosa station.
It's quite a long way to walk from Vivo City to Sentosa Island. But the view is quite nice and welcoming!
Sentosa Island is quite huge. Universal Studios which itself has lots of fun things to do, is only a small part of the Sentosa Island. As we walked in, we were welcomed by the very familiar Universal Studios logo which we all seen in our favourite movies.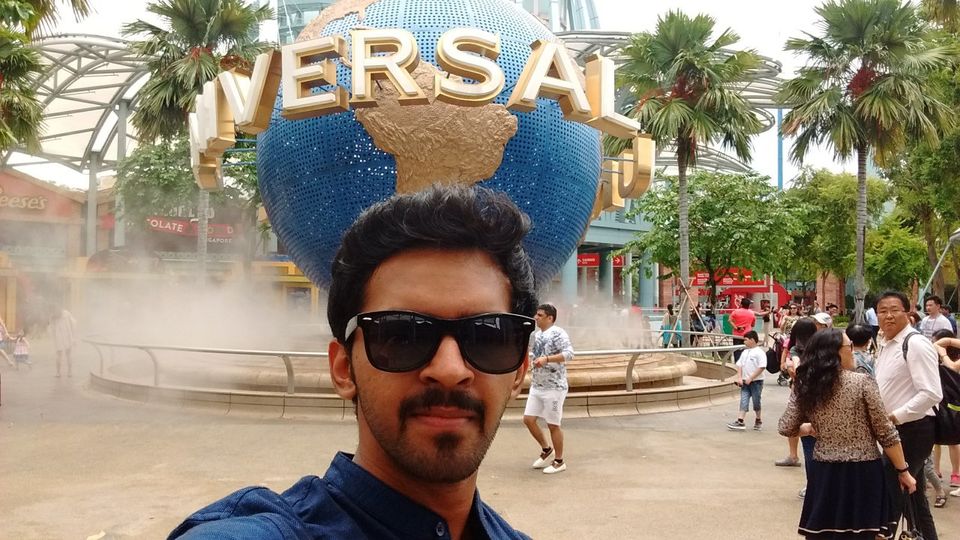 The tickets to Universal Studios Singapore starts at around 70 SGD ( Singapore Dollars ) which equals to about 3500 INR ( Indian Rupees ). If you are planning early, you should be able to find some good deal over at their website. Also, we heard that the tickets are also available for a much reduced price of 60 SGD from some hotels in Chinatown.
Luckily, we were approached by a lady near the entrance who offered us tickets for reduced price. She appeared to be an agent. At first, we were skeptical and thought she was trying to scam. Long story short, we were able to get tickets from her for 60 SGD and we got inside the Universal Studios.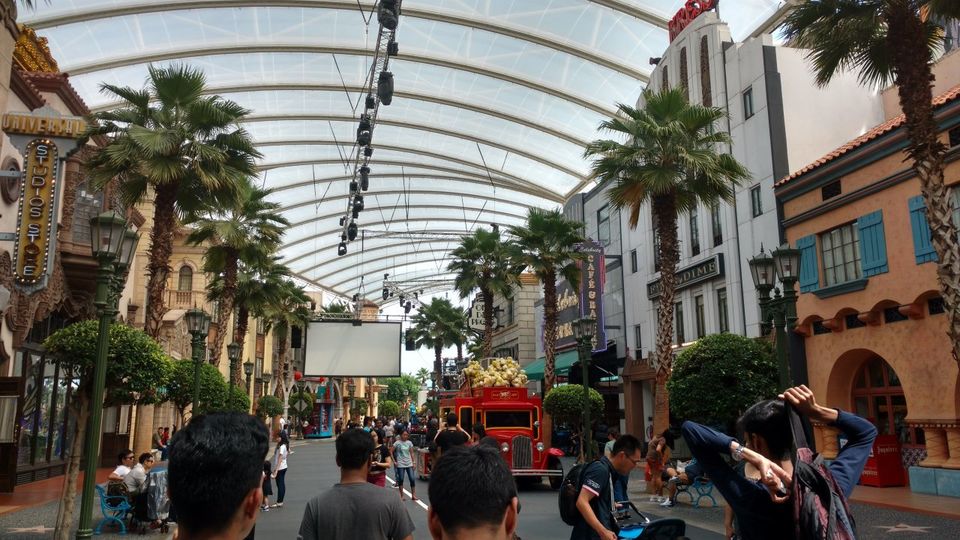 The first view as you get inside is recreation of the famous Hollywood Street. Unfortunately, we had to rush through it as the lady guided us to the best ride there - Transformers 3D Ride.
It was the best ride of my life. All the effects are super good and it really feels like you are inside the movie!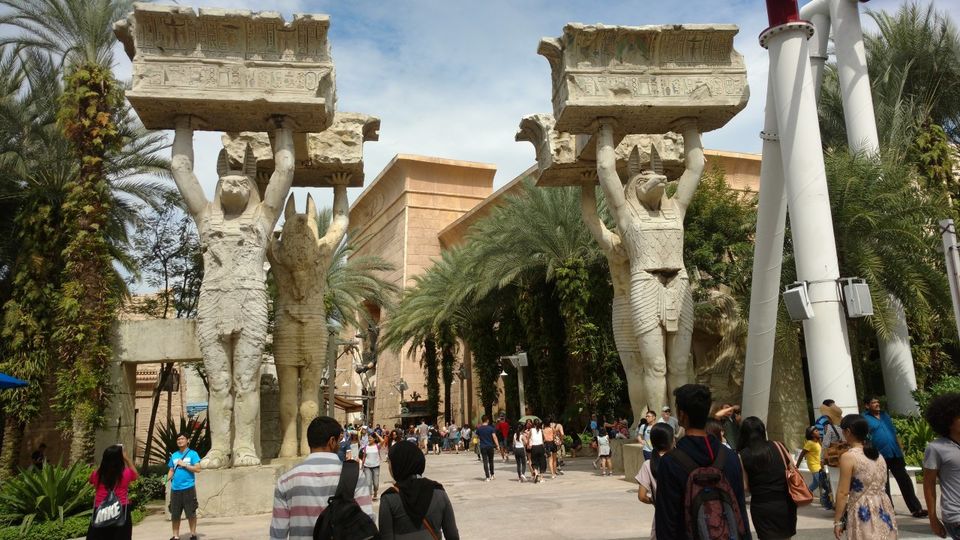 Next, we sprinted to a ride after the theme of The Mummy movie. It was good I guess but honestly, I don't really remember about it at all other than that it was busy and we had to be in queue for about half hour. I guess, the Transformer ride spoiled us! Lol.
Next there was the Jurassic Park. It had an exiting raft ride which could get you get. And we didn't wanna get wet so we had to skip that one.
Then there was the iconic Disney Castle, which I bet kids would find exciting.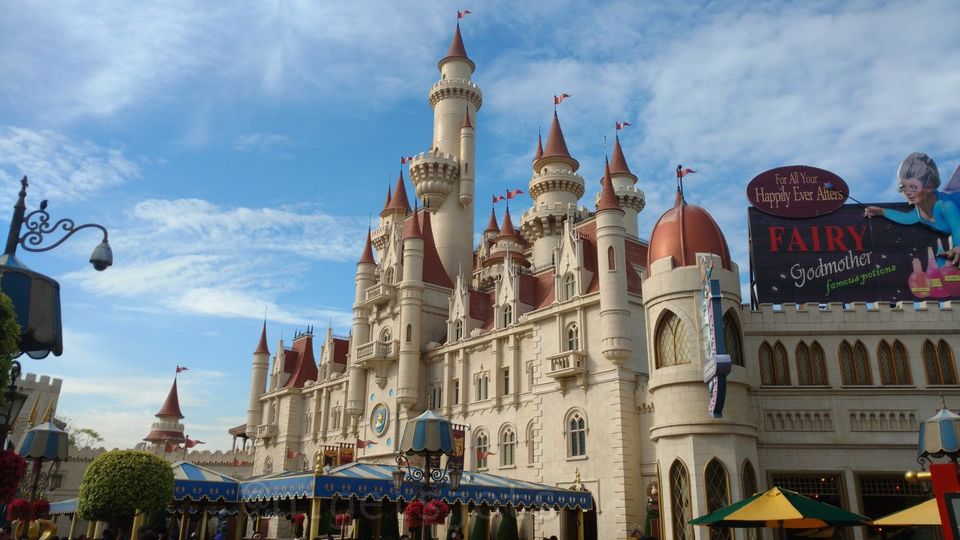 The final ride was a simple boat ride based on Madagascar movie.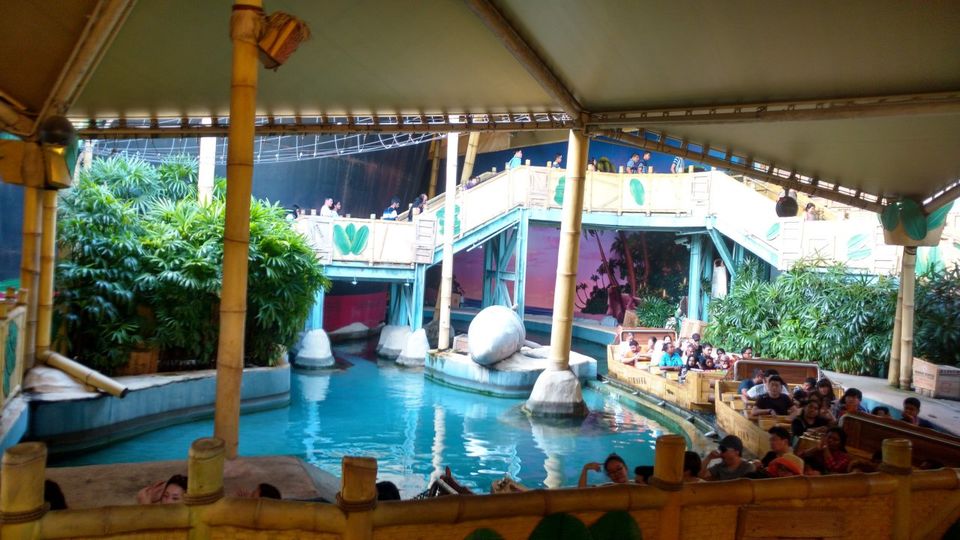 It was around 5 PM by then and the rides were all closing down. People were all moving to Hollywood Street for the evening parade show.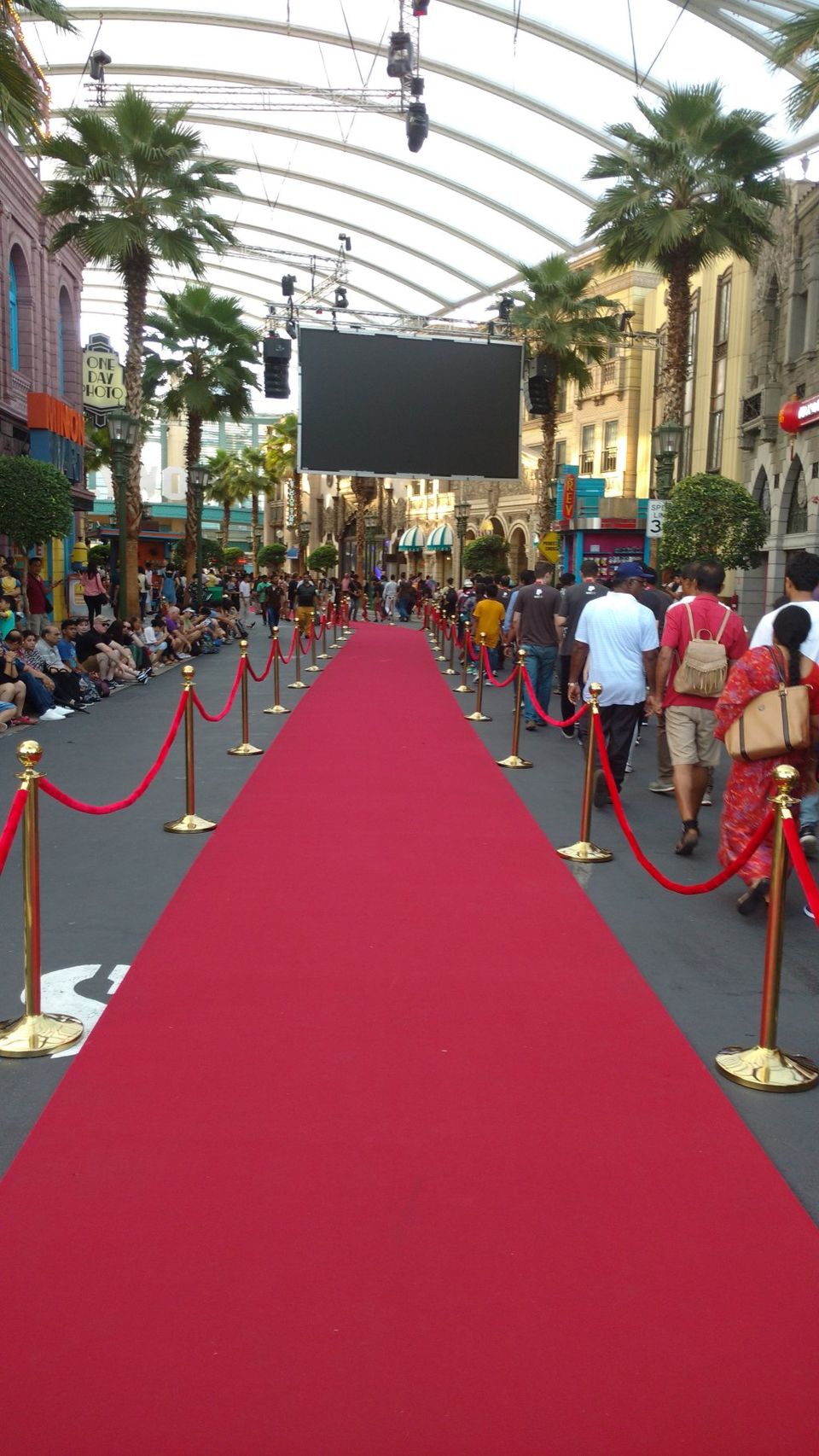 The sun was about to set and we decided to not watch the parade and instead go to the beach.
It was a solid 1+ km walk from Universal Studios to the beach area. If walking is not your thing, you could get on a skytrain which should take you there fast if you are okay with missing the Sentosa Merlion.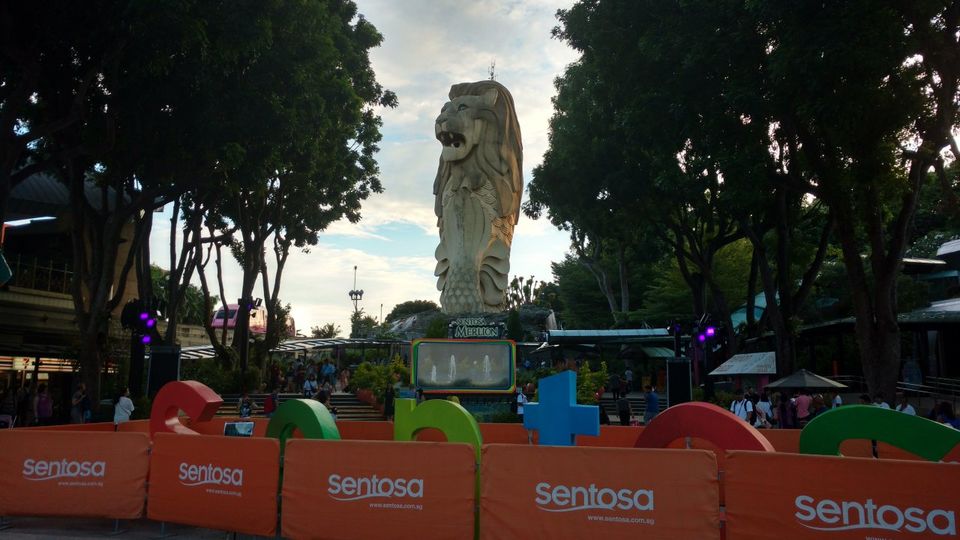 Fortunately, we were able to reach the beach just before the sun was about to go down the horizon. It was a beautiful sunset.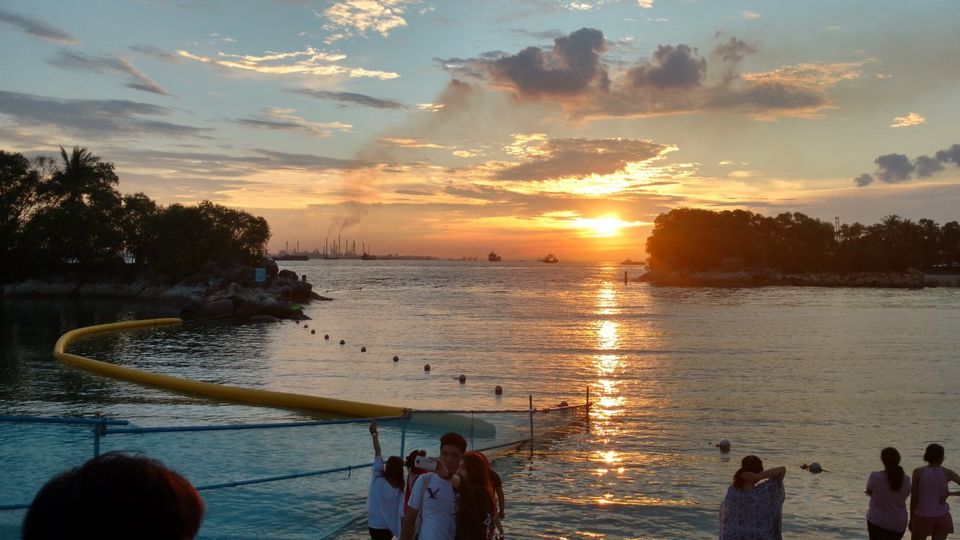 I had a good memorable time there but there were lots of things to explore and enjoy all over the Sentosa Island and in Univeversal Studios.
I'm definitely gonna go back there one day!