Lodhi Gardens is a green haven. Spread over 90 acres; Lodhi Gardens emits pure serenity. Apart from beautiful landscaping, it's the historic aura; those ubiquitous traces of Delhi's past, that make this place exclusive.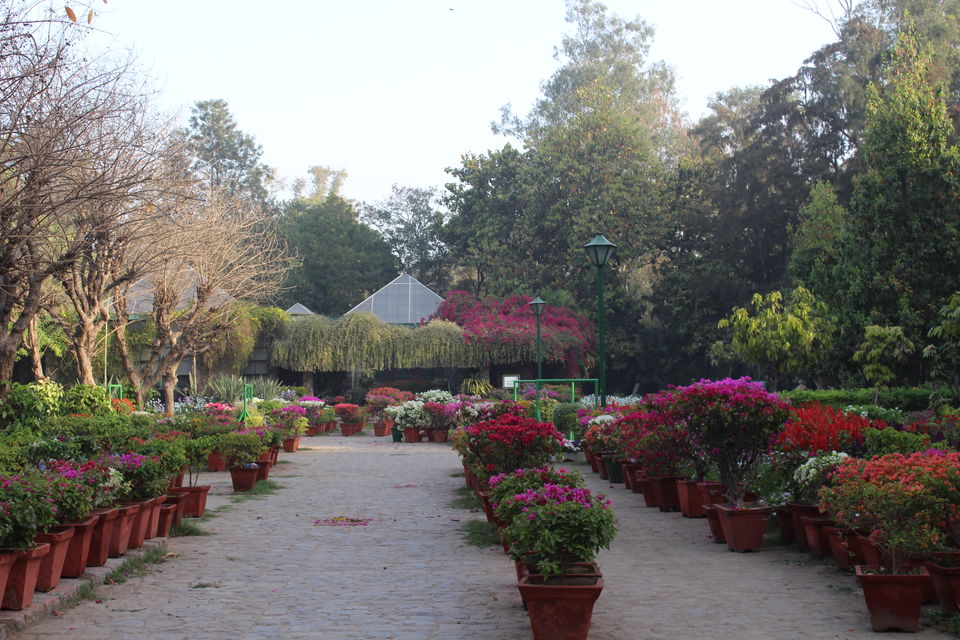 As I stepped inside the gate of huge garden, the sight of beautiful multi-colored Bougainvillea flowers immensely fascinated me. I spent some time amidst the beauty and aroma of the flowers.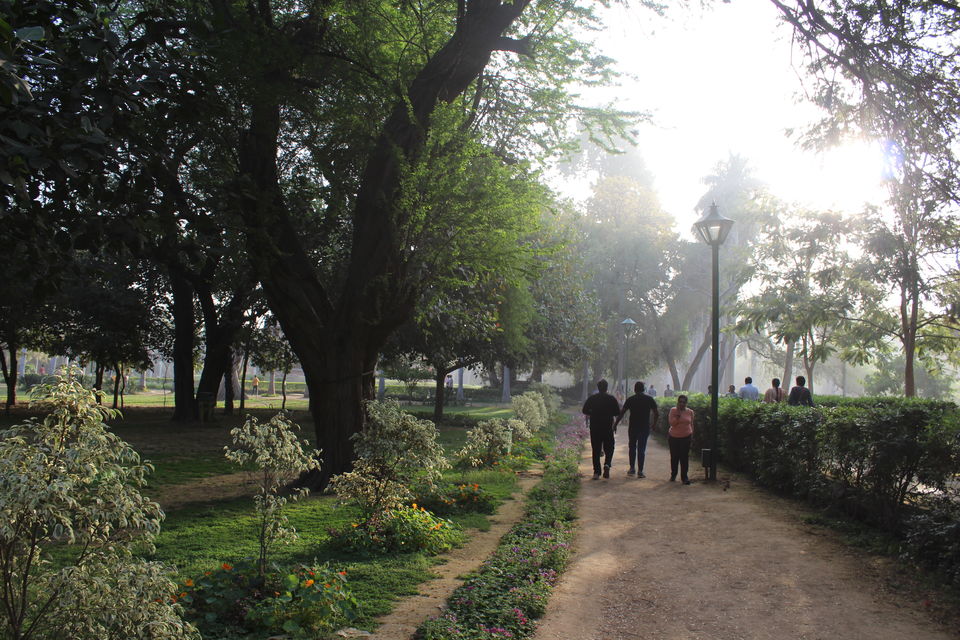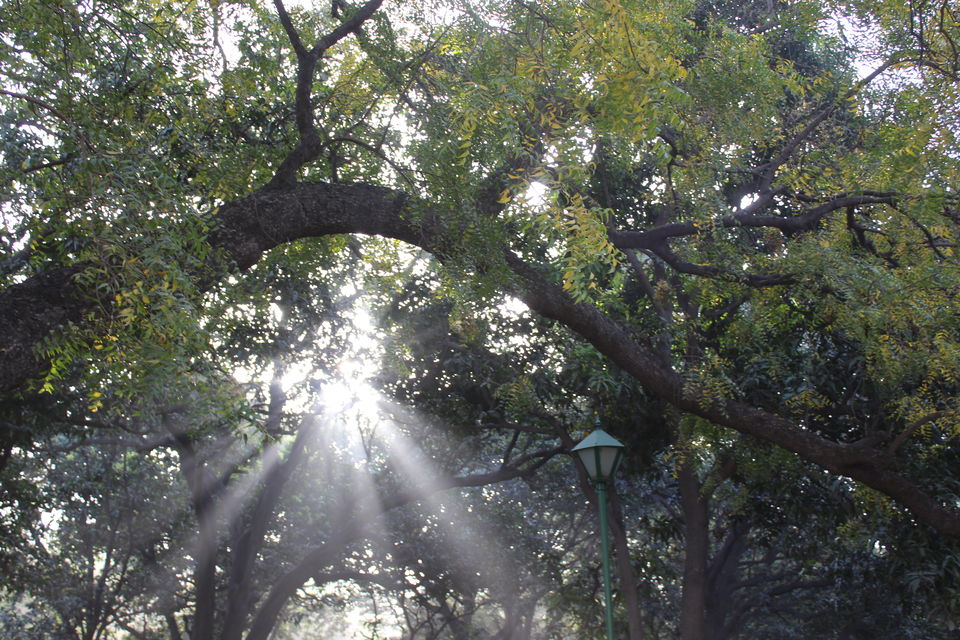 Moving further,a palm wadded path lead me to a hillock ascended by one of the few vestigial edifices of Sayyid dynasty, the penultimate of the Delhi Sultanate.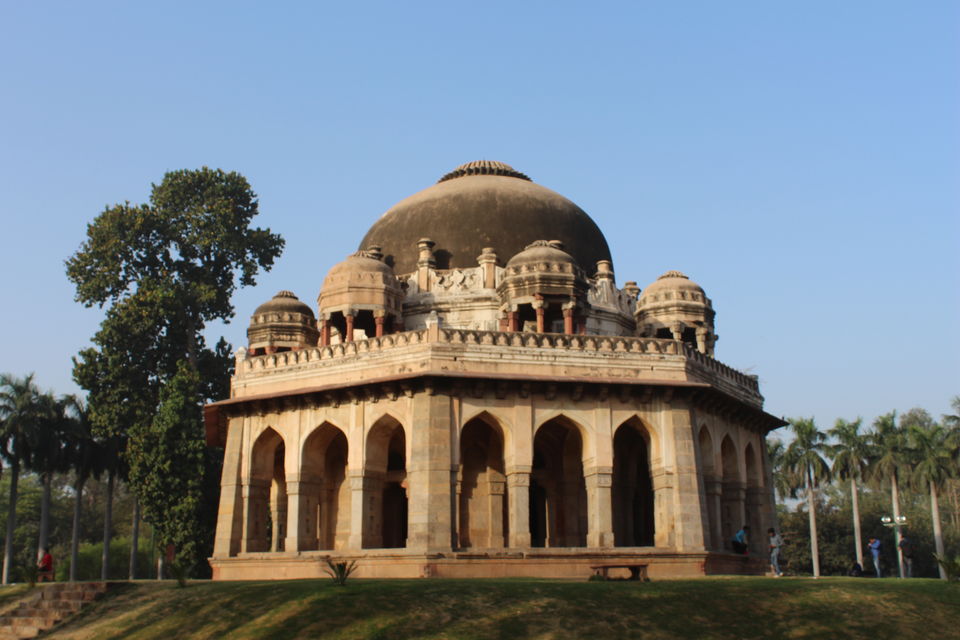 The octadic tomb with Indo-Islamic architecture enfold the cenotaphs of Muhammad Shah Sayyid and his family members.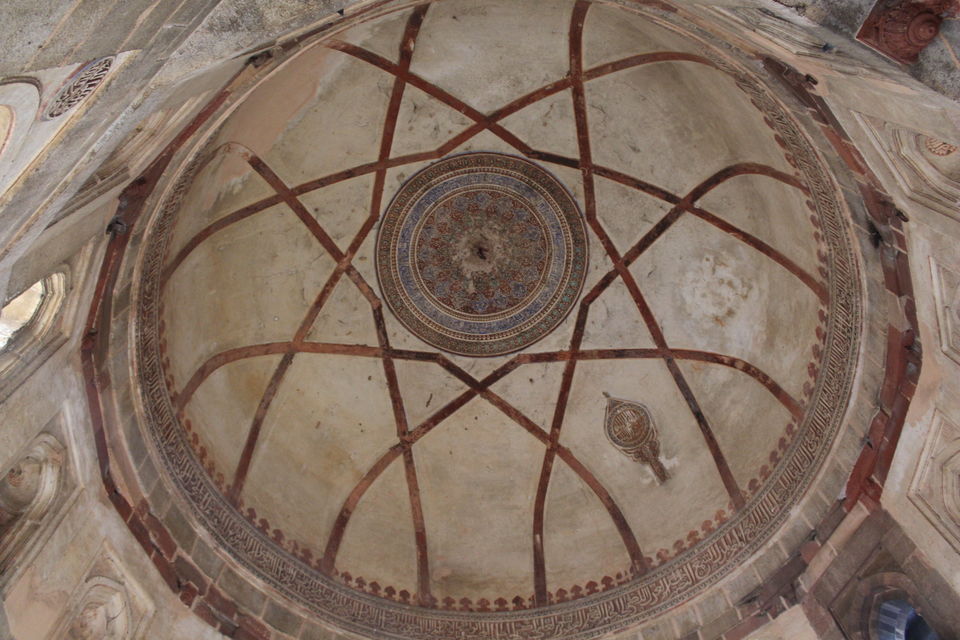 Once Khairpur village was restored into this beautiful heritage garden. Earlier, it was named Lady Willingdon Park, after the wife of the then British viceroy. Post-independence, it was named after Lodhi Dynasty.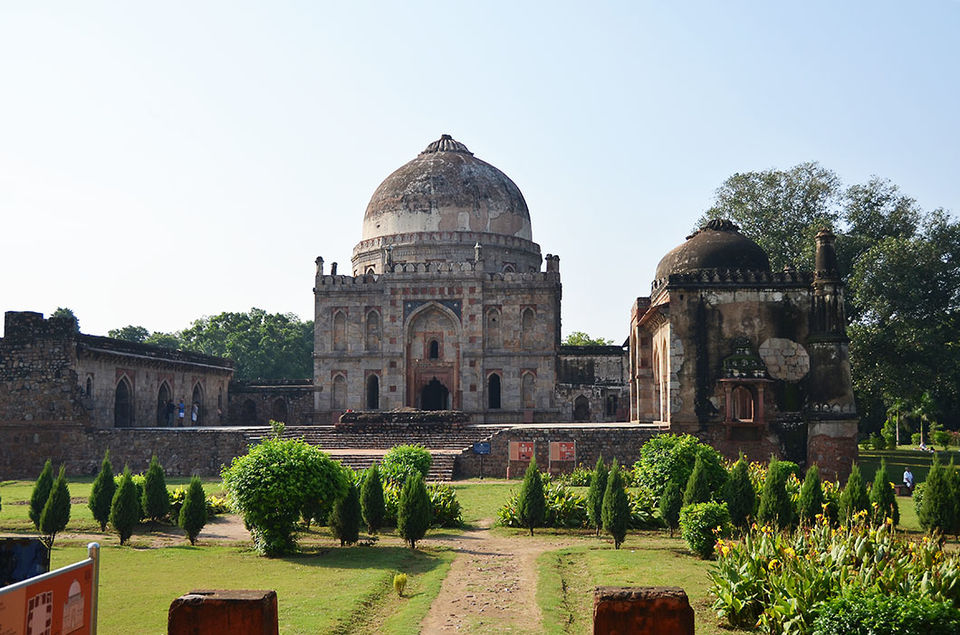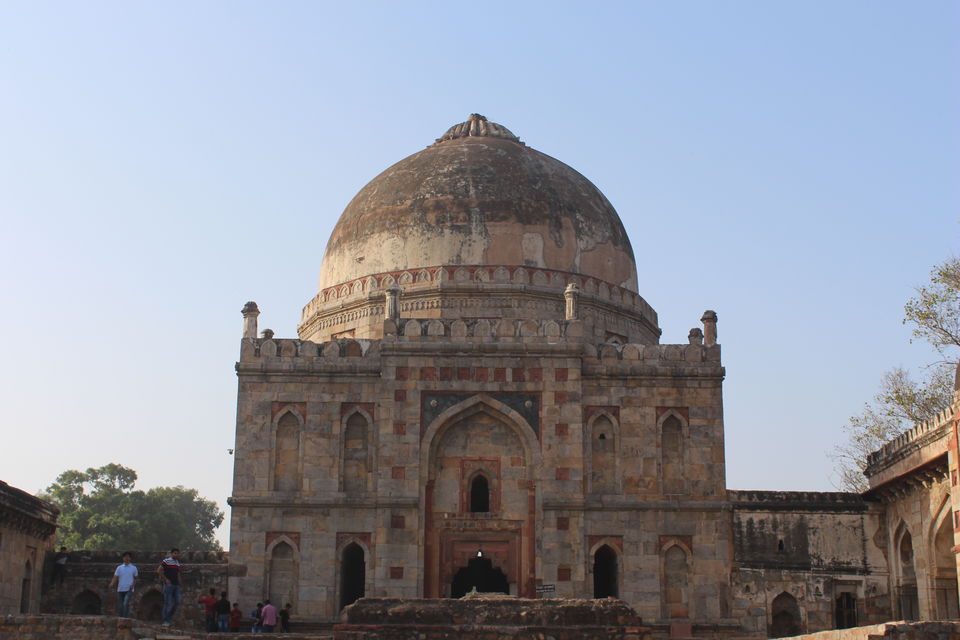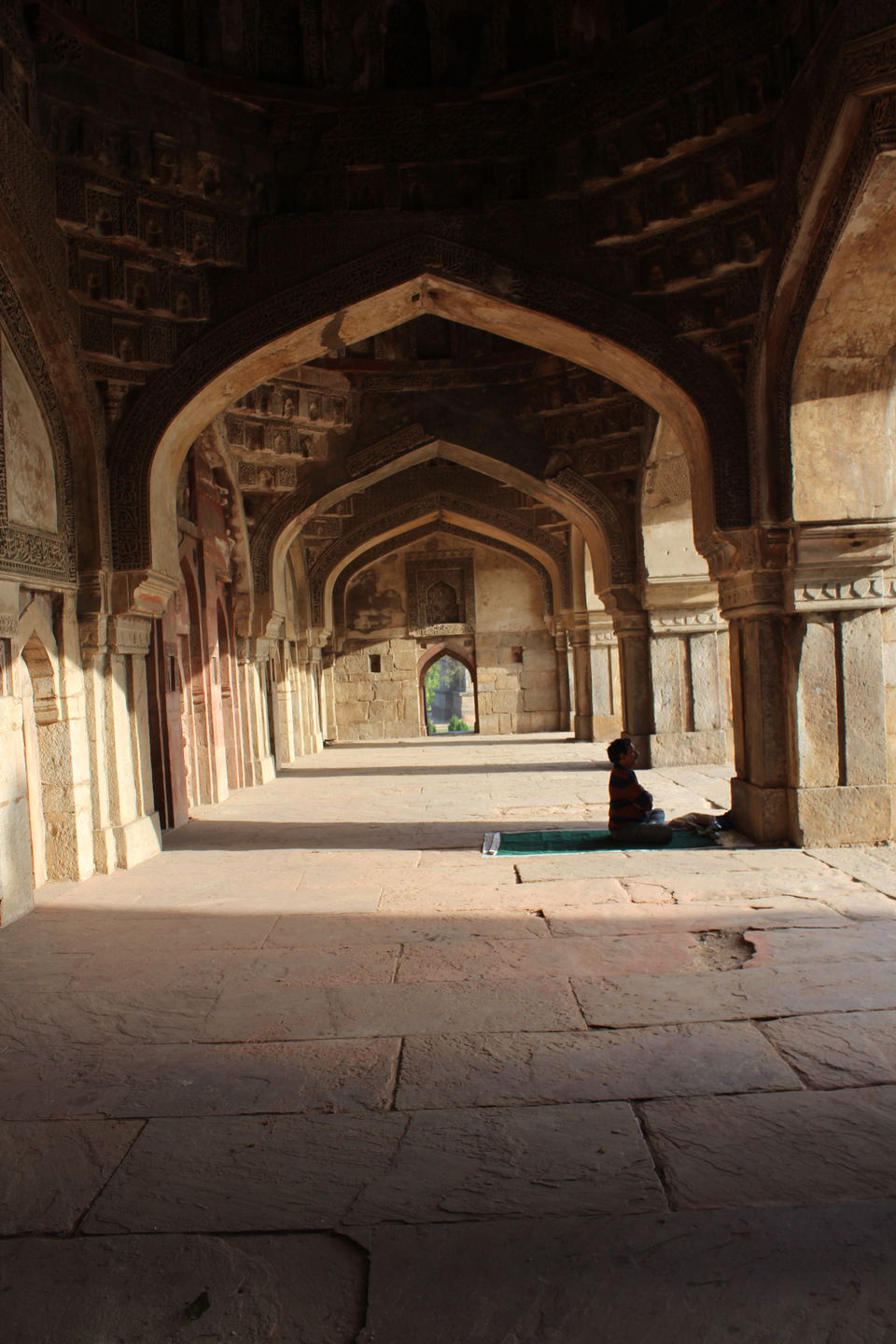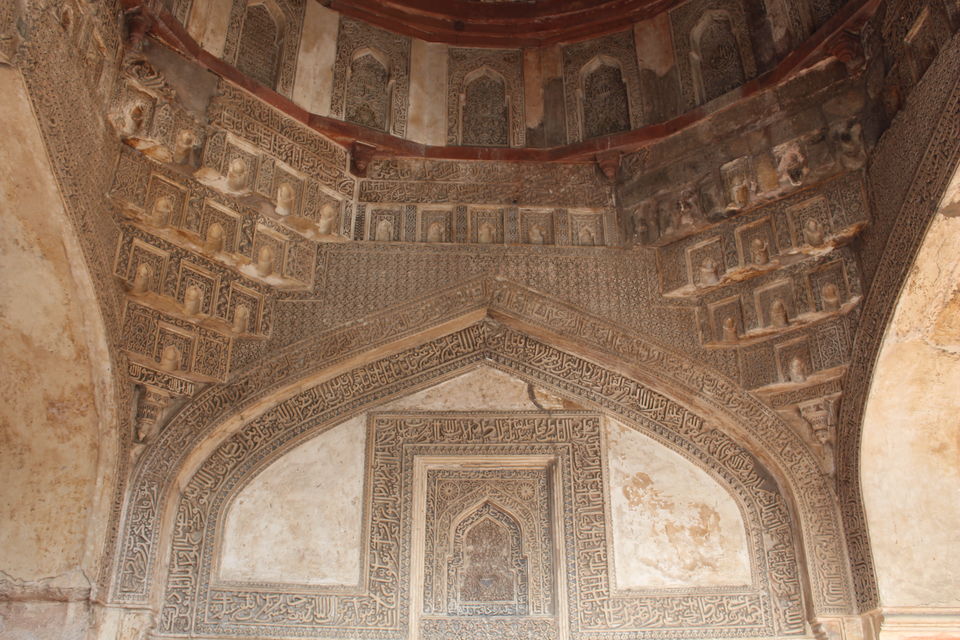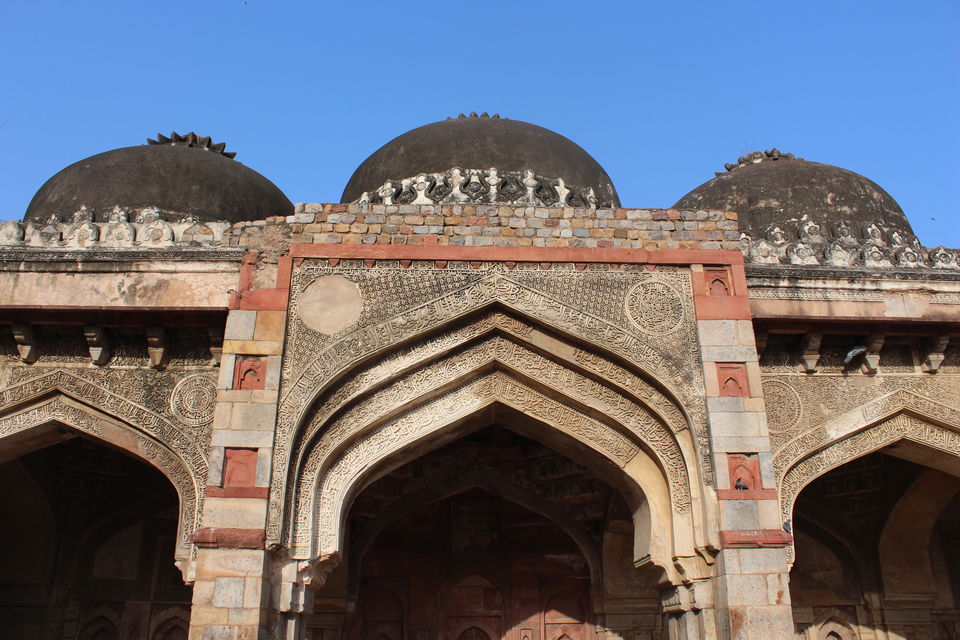 The jagged two-floor architecture of the Bada Gumbad (tomb with the big dome) complex is typical to the Lodhi era. It seems to be the entrance to a mosque as there are no graves inside. Jama Masjid, exquisitely ornamented mosque and a curved pavilion ( Mehman Khana) circumscribe the Bada Gumbad.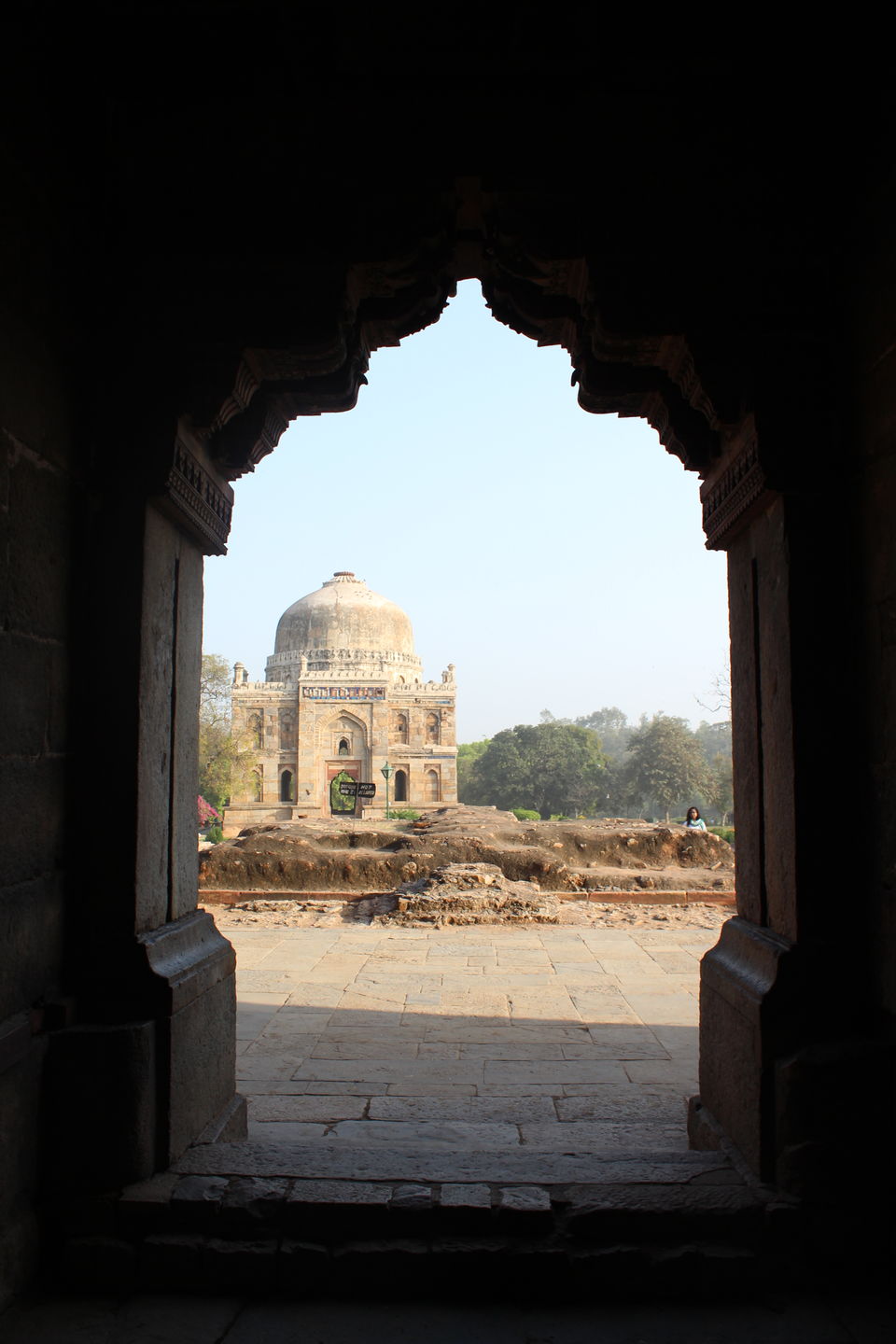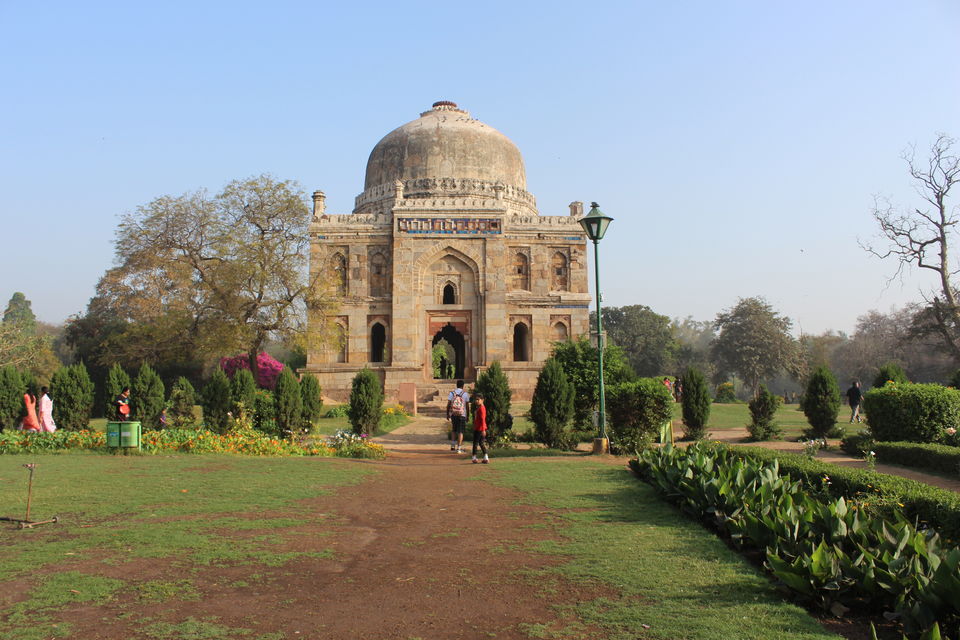 Just opposite to Bada Gumbad, is the Sheesh Gumbad (Glass Dome) which is supposed to be the tomb of the first Lodhi emperor, Bahlol, however one cannot spot the particular grave amongst 10-12 graves inside.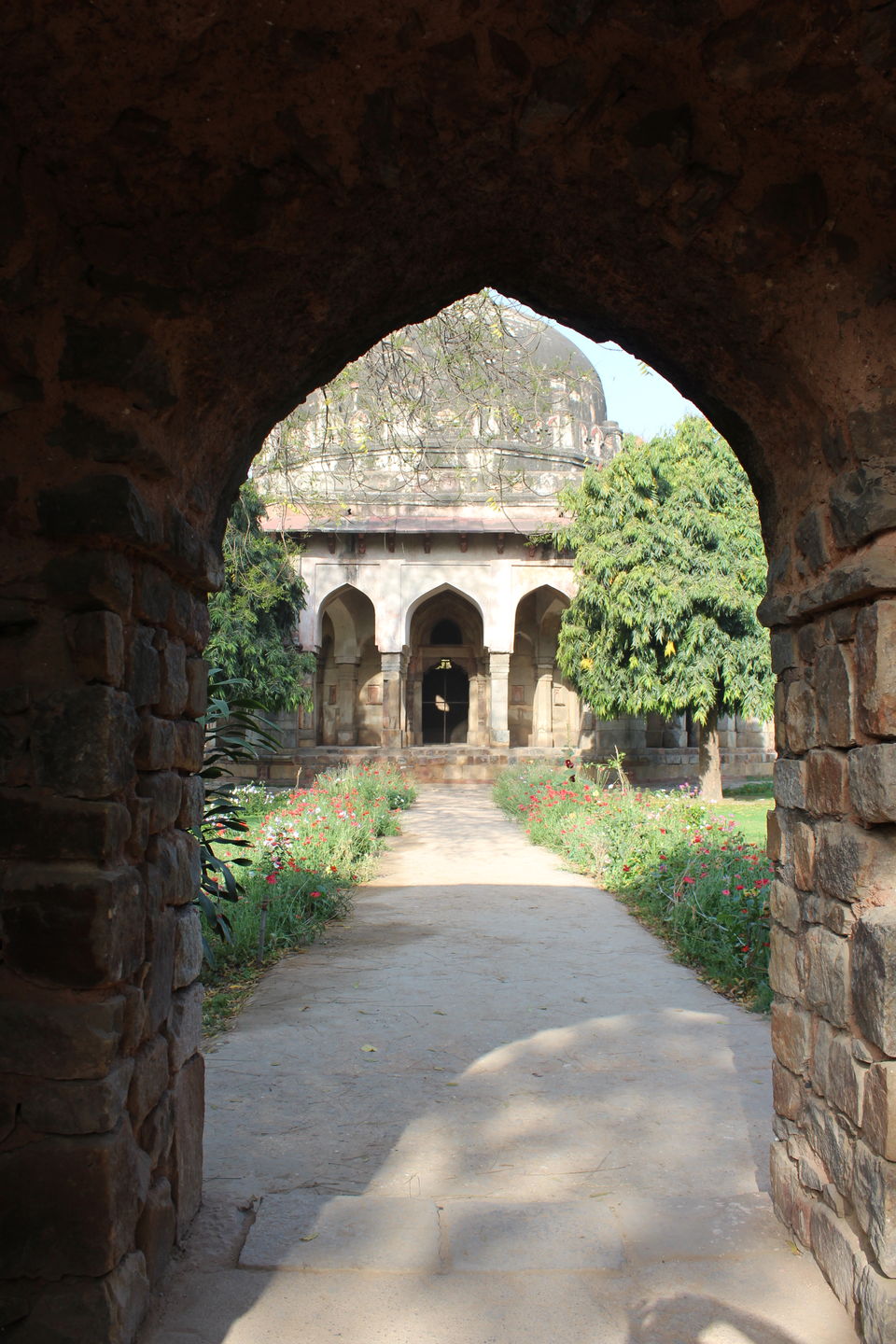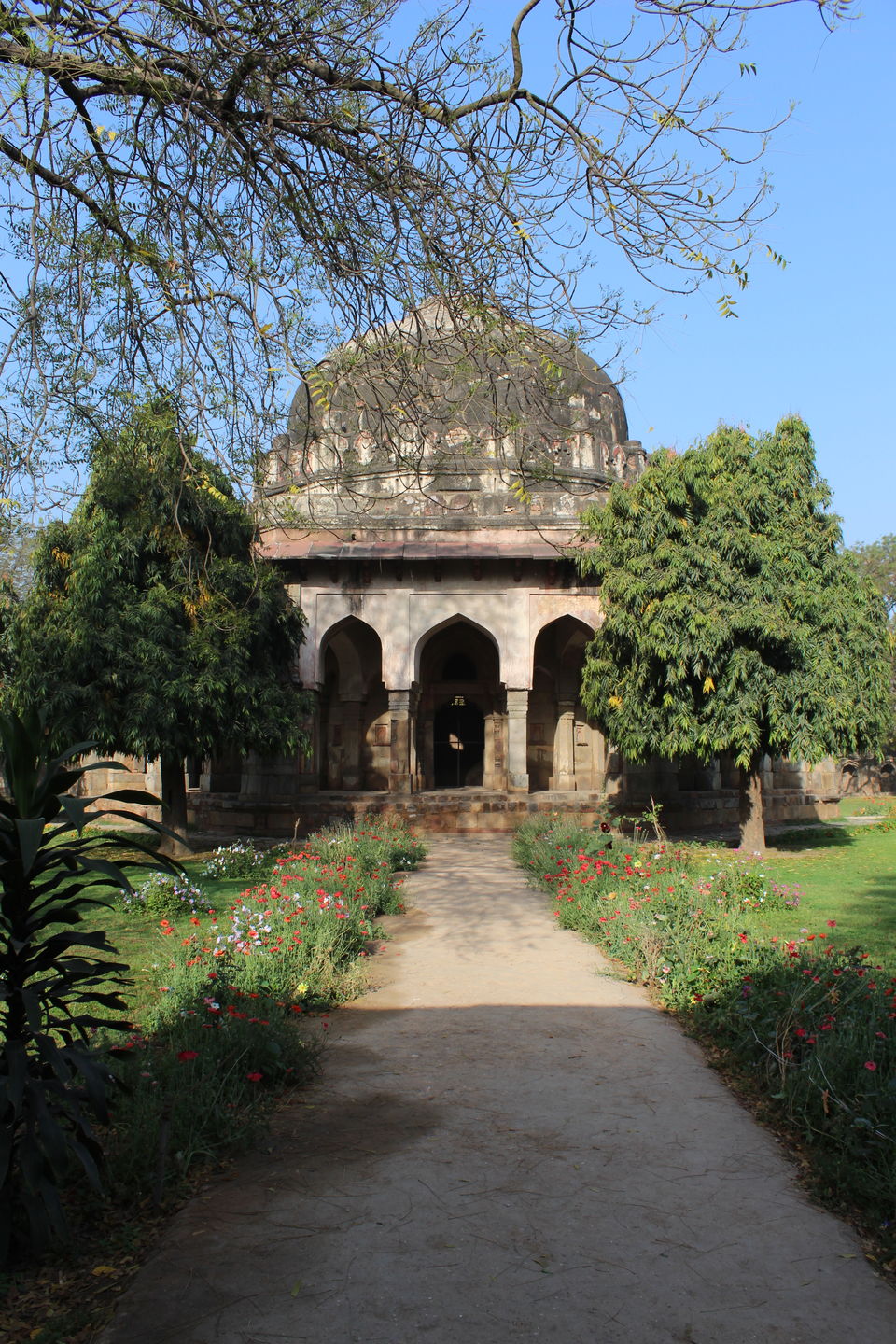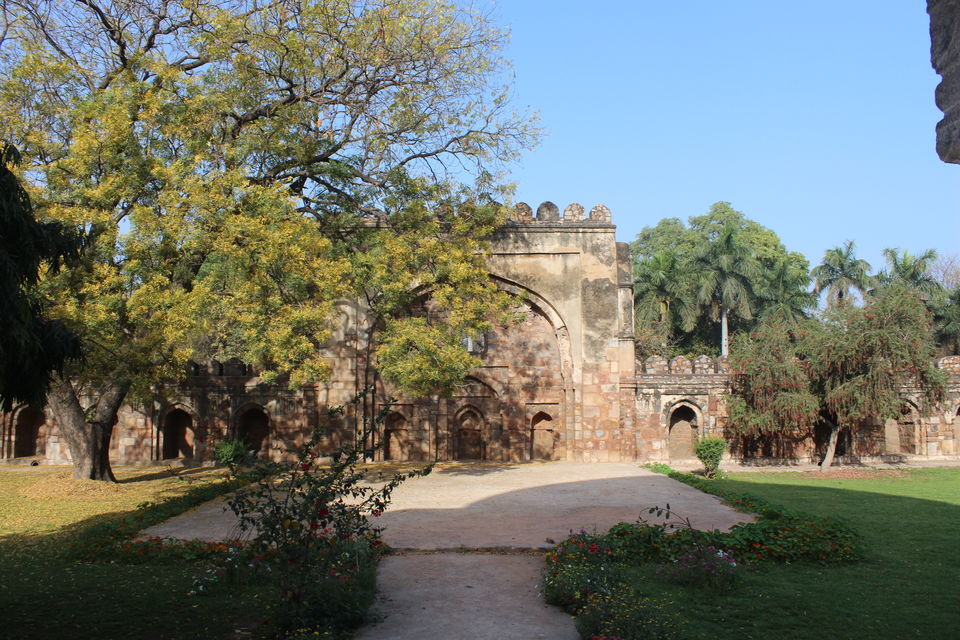 Up ahead, is Sikander Lodhi's burial place which was built by Ibrahim Lodhi (his son). It seems to be less impressive as compare to the tomb of Muhammad Shah Sayyid. The west wall has a Mihrab (prayer niche facing Mecca). The cenotaph is simple without any ornamentation. Sikandar was the last of the Delhi Sultans to be burried in Delhi. His son was buried in Panipat after losing a battle with Babur - First Mughal Emperor.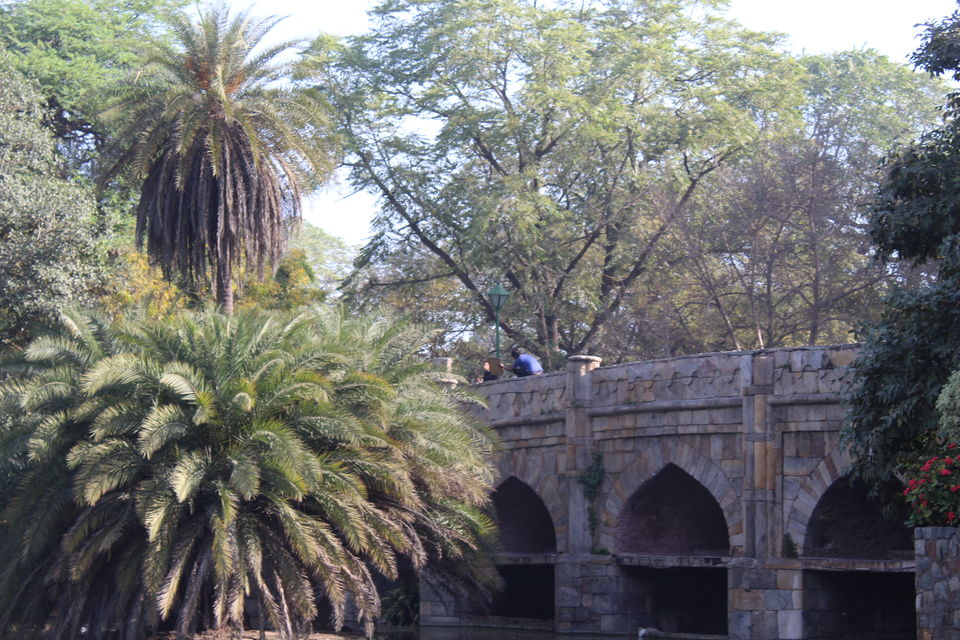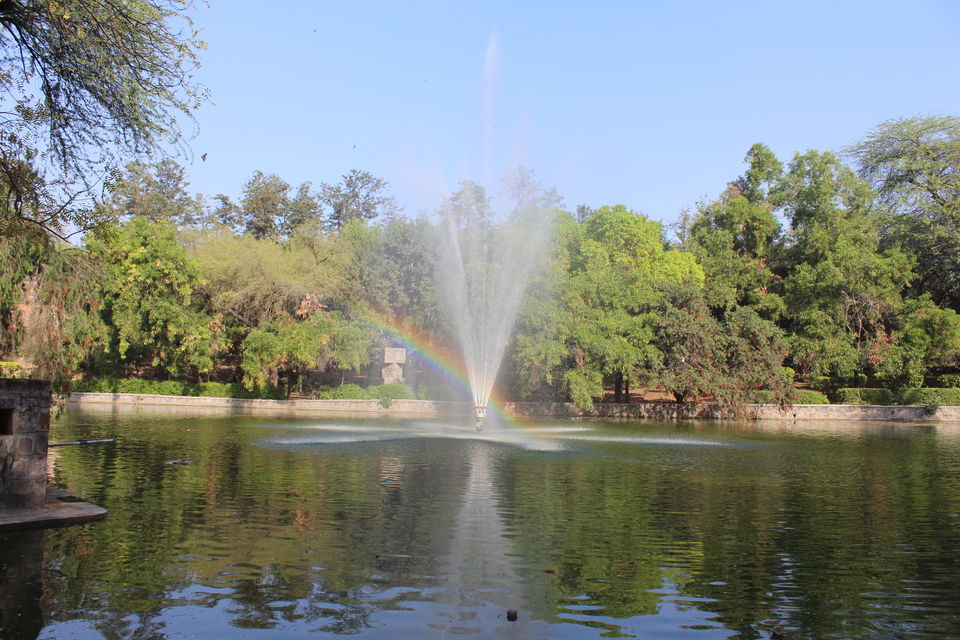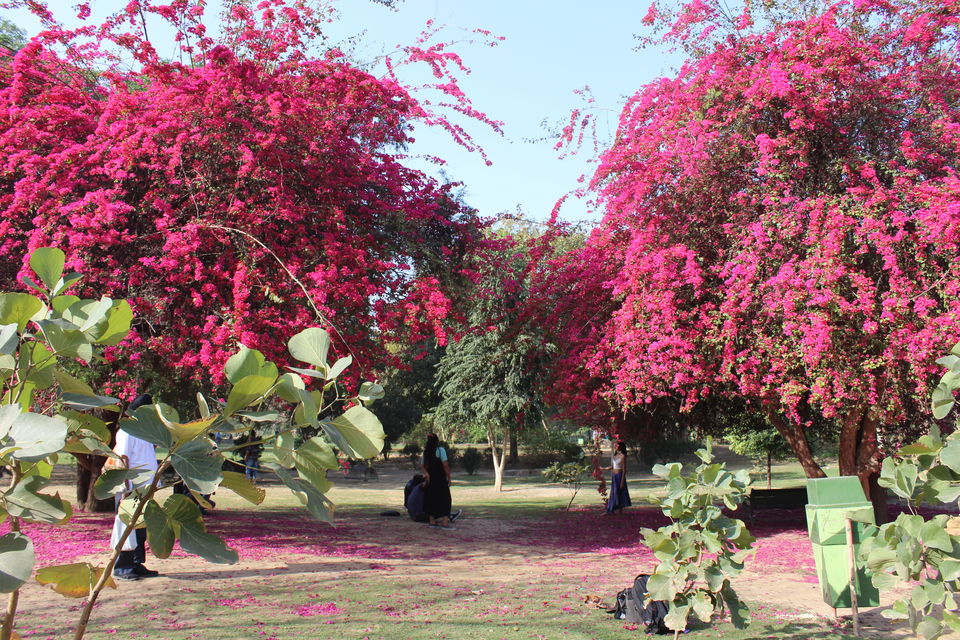 Huge man made reservoir and the Mughal era bridge known as the Athpula (eight pier) together look mesmerizing. The bridge supposedly connected a stream of the river Yamuna that previously flowed through this space. The fountains spectacle rainbows when the sun is up. Geese and ducks waddle quietly. I wasn't expecting this kinda fairy-tale setting right in the heart of polluted city.
On our way out, we spotted an odd round turret which is the oldest structure in the gardens, whose genesis and antiquity have been missed to time.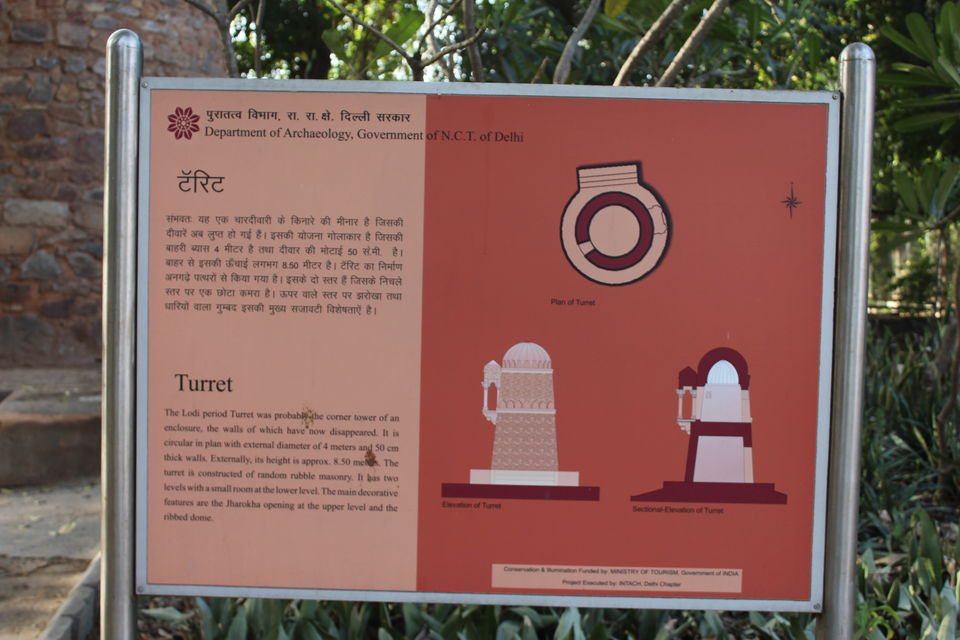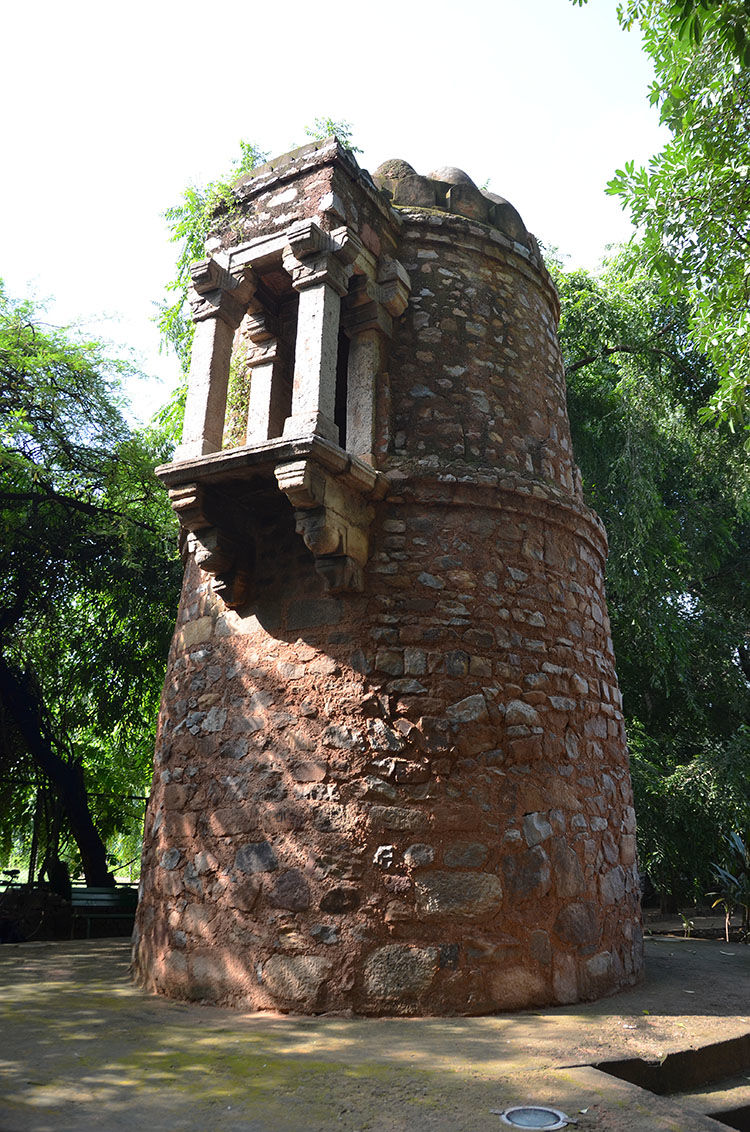 If historical monuments and tombs are not your cup of tea, Lodhi Garden offers lot of other exciting opportunities. A family laid out a mat to enjoy the picnic. The park was brimming with joggers, yoga lovers, sports enthusiasts and love birds. The park is an early morning hangout place for the bureaucrats staying in Lodhi colony.