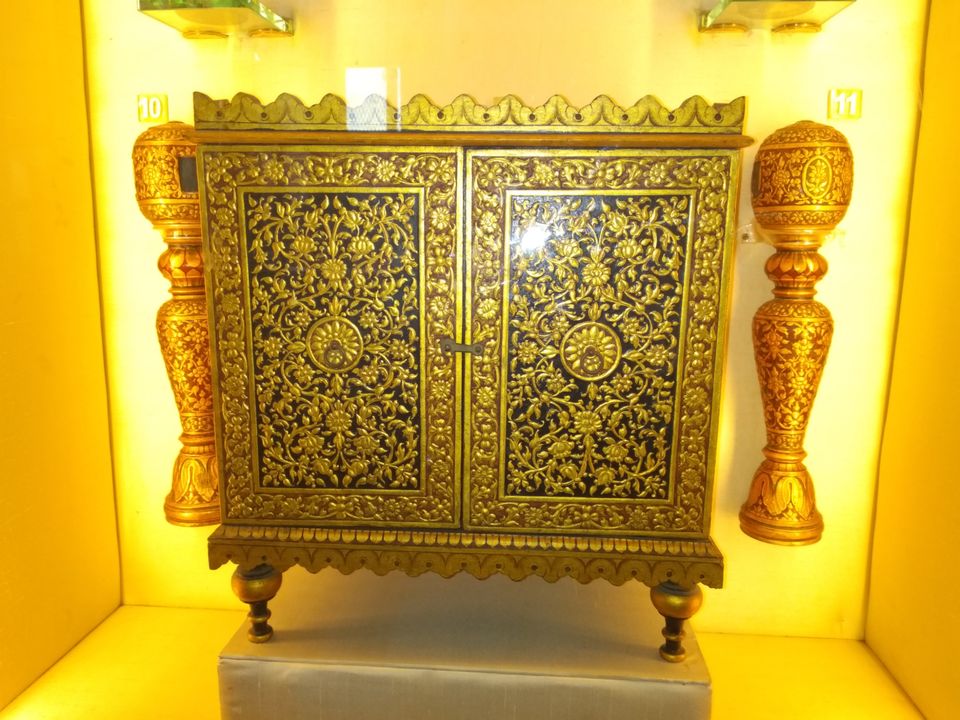 I am girl with thousands of tripping plan in a day. Also, I am girl blessed with a mother who loves to cancel all of them... 😜😜
Finally, to get out of this infinite cycle of planning and cancelling I planned a family trip. Being a vegetarian middle class, I had to look after places, where I can get veg food, reasonable range, lots of travelling variety destinations, adventure and relaxation all in one place. No doubt I ended up deciding Rajasthan...!!
On Day 1, I and my family started trip from Nagpur, Maharashtra to Jaipur, Rajasthan. Reaching here and watching our first sunrise in this Pink city was sufficient to throw off the 17 hrs travelling exhaustion. Went to hotel, had brunch and left it with unlimited shopping plans in the city. Here, you will find numerous places like malls to shop in a reasonable range. At Jalmahal, u can have little things of Jaipur handcrafted by local people. We came back by loosing weight of our pocket by almost 10k to sleep at hotel.
We booked 4 seats in a bus for Jaipur darshan. Double decker bus. U have choices like auto and cab as well. We choose bus as we become a bit time bounded by this and get to know many people. I and my sister had front seats on upper deck. We visited Rajmandir talkies, Birla Temple, Albert Hall museum, Jalmahal, Hawamahal, jantar mantar and the very famous Amer (also known as Amber) fort. Each of this places are full of amazing history.
The Albert hall museum is a splendid collection of old artifacts including paintings,  ivory, crockery and metal utensils. Amber fort stands witness of many historical events and was maternal home for queen Jodha. We trekked the fort and had a spectacular view of surrounding. The huge wall of fort, the luxurious rooms, the intelligence of architect who designed this is super amazing.
Jantar Mantar is a observatory build in the era of Maharaja Jai Sing. It has a huge clock and an ancient technique of calculating time. We were here at exact time of 12:00 in the noon. The clock shows accuracy of even minutes.
This is how we enjoyed the Jaipur city- pink city of india for 2 days.
P.S.:- Nothing u will find pink here. Basically, to preserve this ancient name of the city, they have a whole gully coloured sort of orange-brown where the Hawamahal is situated, and they call it pink..! Thats why pink city..!!

This is a remarkable morning. When the sun came above horizon, the rays found us on the borders of Ranthambore National Tiger Reservoir, Sowai Madhopur. We were completing the formalities of the online booking done earlier. A guide and a driver was allocated. (Both were handsome..😜😜). We went to pick a couple who were from Chicago to there hotel and the thrill started. It was too cold outside. We were shivering and the monkeys were struggling to take peanuts from us. Gypsy safari was the first ever experience of my mom and dad and both of them were loving it. We choose zone 2 out of 6 zones where the Tiger finding probability is highest.
Once u enter the forest, u will see Ranthambore Fort, 2nd biggest in Rajasthan. People complete 'pradakshina' of 6km through jungle to lord ganesha temple which on the fort. That too almost of all age group without sleepers..!
Already cold and silenced by watching this we started the jungle safari. In the morning half, we saw monkeys, peacocks, pehens, birds, crocodile, sambar, deer and many other animals. Crocodile was a tjrill to watch from high in an open atmosphere. Still no tiger. Hard luck in first half.
In second half we followed the traces of tigers foot print. Waited. And saw one. It was thrill. They are so skinny. The guide didnt allowed us to photograph as he said she is a hungry tigress and may attack watching u guys move. I dont even remember if I was breathing or not when I saw her for the first time in Open area that too hungry..!! Waited for the queen to cross the road and started return journey before sun sets. Whileng back we also saw bears. This was the amazing unforgettable eve of my life.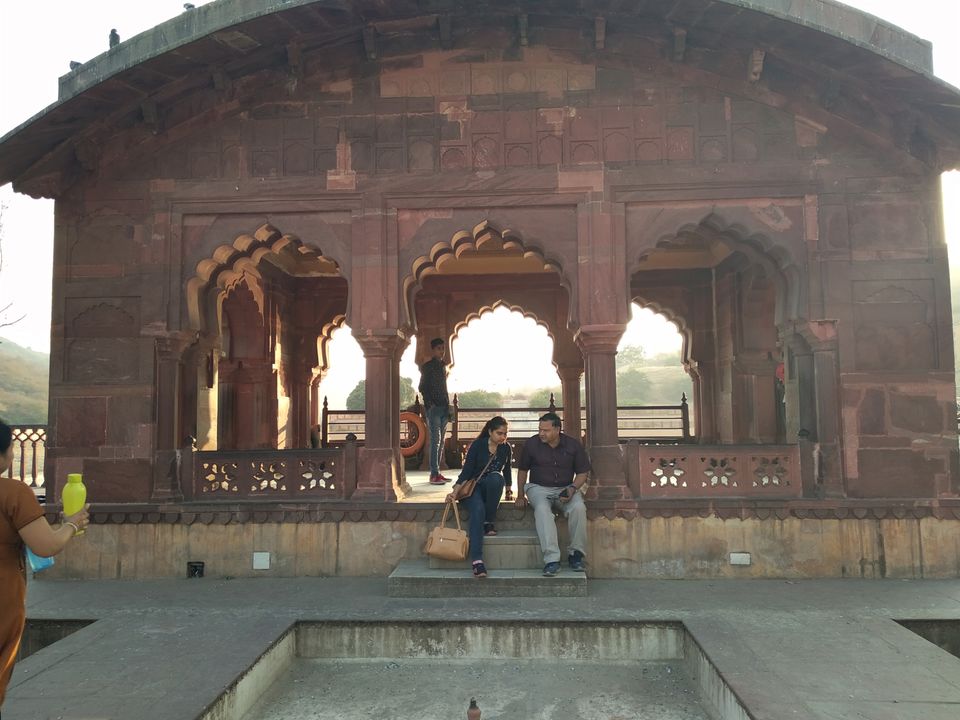 Next day we visited Bharatpur bird sanctuary, Bharatpur. Cycling we enjoyed watching birds. Different colours, different regens, different food culture and yet the manage a colony without any hustle. Since it was month of December, many foreign birds also migrett to Bharatpur and it was a treat to watch them. Saw our special love birds my mom and dad getting romantic in a atmosphere. Finding Colors of younger days with the birds. The sun set with many memories flying to our mind and birds to their nests.
Came back to home the very next day by train. Its been over 2-3 months to the trip. But still the view of tigress ends up goose bumping all of us and the birds still manage the peace of our minds.
One must visit this wild life sanctuaries....!!!
Its a life time thrill...!!