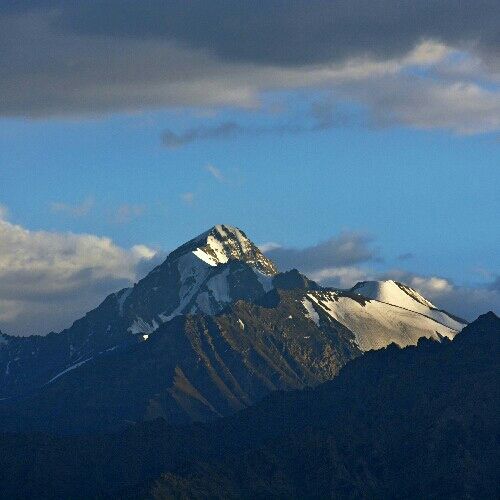 "There is no greater joy than to have an endlessly changing horizon, for each day to have a new and different Sun."
- Into the Wild
Not very long ago, a book landed in my hands about a civilian engineer who ends up posted in BRO; an Army controlled organization, striving day and night to build roads in one of the most brutal terrains in the world, "The Himalayas" and the people he encounters with, hardships he faces during the tenure! The Book completed with a weird and a strong urge to go out and see for myself if what's written in there is true, if the nature is really that brutal and yet unbelievably beautiful!
It was the very first day when we got the first look of the mighty mountains staring right at us…
A call of the nature they say! A call that arouses your soul!
Riding in Himalayas helped me find a different version of 'me'; one that I probably didn't know existed. For the first time the inferiority complex which I felt actually was satisfying. These mountains teach us to be humble, to be strong as hell no matter the conditions; to wear a smile to be envy of.
An amateur photographer like me was awestruck by the very look of this heaven on earth. Mesmerising landscapes enough to take my breath away. I was never ready to leave the place, for I was overwhelmed by the beauty of the ever rough terrain and the mighty mountains.
Physically I dragged myself into the routine; however my mind is still wandering around the secluded passes and tranquil lakes. It's just not fair to have been compelled to stay here listening to the Bosses and the Clients while your mind is away chasing the wind in the wilderness, isn't it?
Being 'Christopher McCandless' isn't easy afterall, eh?