"NO ROAD IS TOO LONG, WHEN YOU HAVE GOOD COMPANY"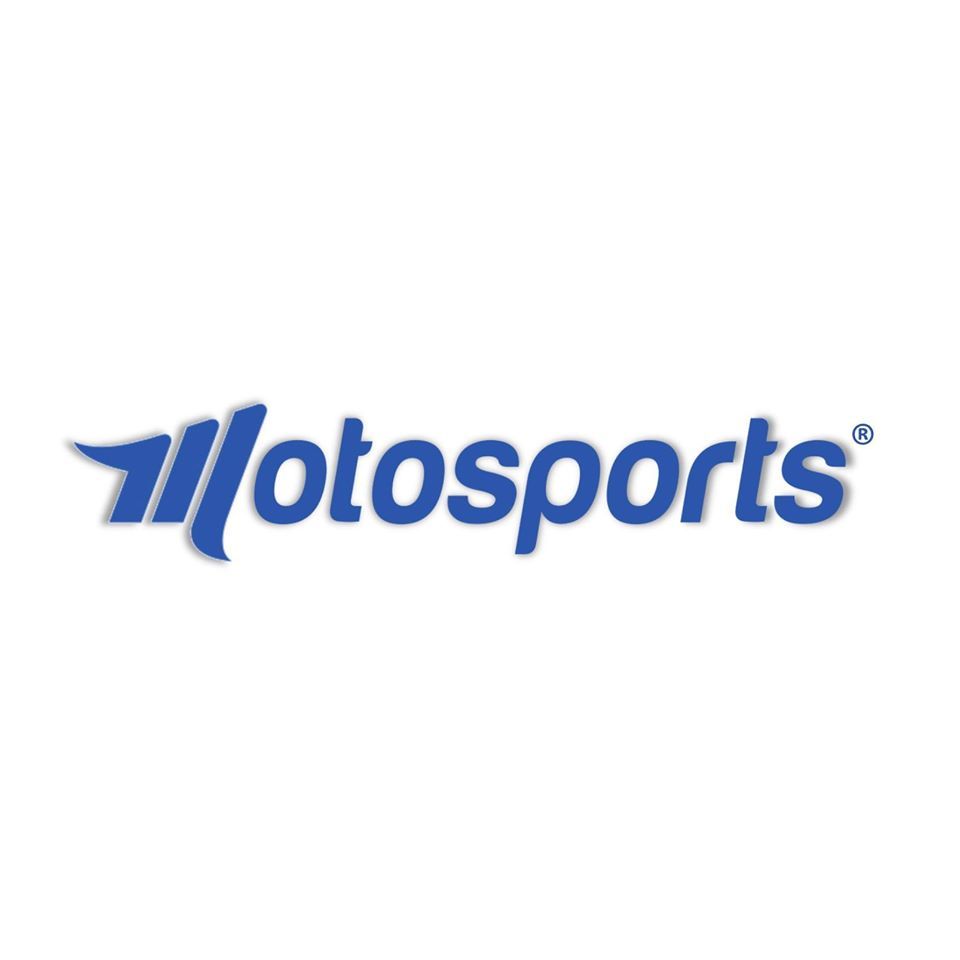 Have you ever seen heaven on the Earth?? I experienced a similar place before few days and Just sharing my experience.
I was always fascinated by the beauty of nature and always look for something different than the regular rat race. While just surfing Facebook I saw an event posted by MOTOSPORTS, Nagpur "A Ride + Trekking in the Fog (Nagpur - Patalkot - Nagpur) 13th & 14th August 2016" without thinking any other FAQ. I just called the contact person Rushi Lashkare & Girish Manuja and booked 1 seat for me (it was long weekend ahead 13-14-15 August 2016) and that's the way a memorable journey started.
DAY-1
The reporting time was scheduled by 7 am in the morning at St Ursula Girls High School and Junior College, Sadar, Nagpur. There were around 40 members in our team, we were 7 Bikers and rest of the participants brings their 4 wheelers. We had a formal hi-hello, we had tea and Veg. Sandwiches.
Got some instructions from coordinators , Finally we took a group photo and then flag off!!!!!!
The Route is of 275KM full of adventures, Girish Manuja was leading the team with FZ motorcycle and Rushi Lashkare was tailing the team with his Mahindra Thor Jeep. We took road as follows:
•SADAR
•KATOL ROAD
•KALMESHWAR
•DHAPEWADA
•ADASA BYPASS
•SAONER
•KELWAD
•JAMSAOLI
Breakfast Time!!
We reached to Jamsaoli, which is around 75 km from Nagpur. We all were started feeling hungry so, We took a break and enjoyed Poha, Samosa, Pakoda & Tea. IT was no limit breakfast because, we were supposed to get Lunch around by 4 pm and its 10.30 am.
After having very heavy breakfast we move towards the next destination, It's a very beautiful whether out, all the trees, landscapes, farms were spreading their fresh green colors everywhere, the scenes on the routes were too catchy, uphill- downhill terrains ,bridges were looking more beautiful and full of water .
After crossing Mohgoan , Girish( The Lead Biker) Suddenly stopped………..Heyy!!! What's that???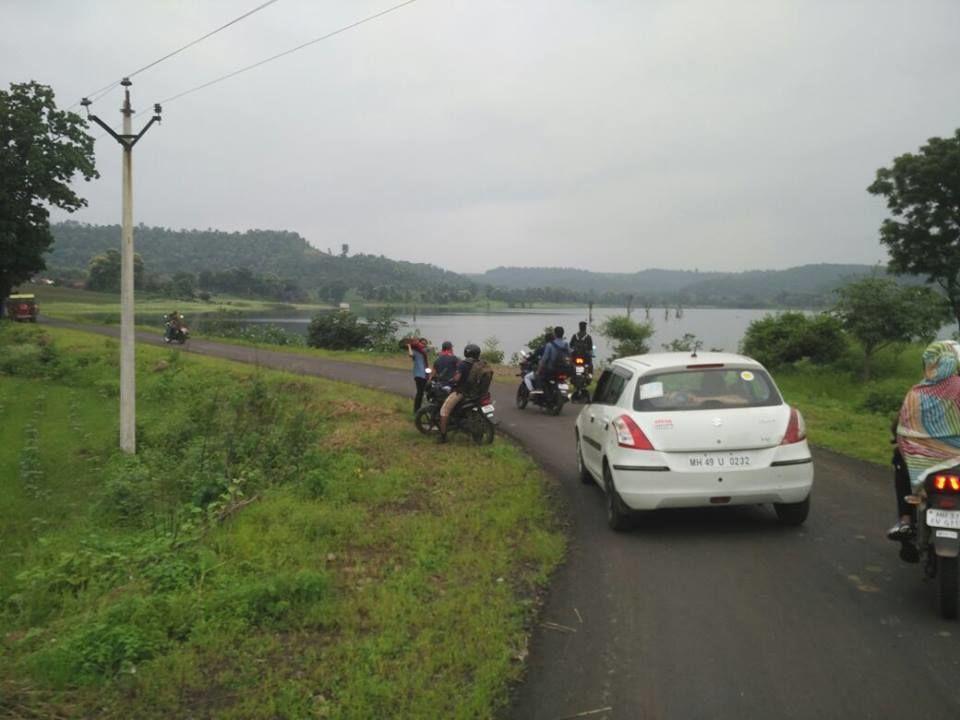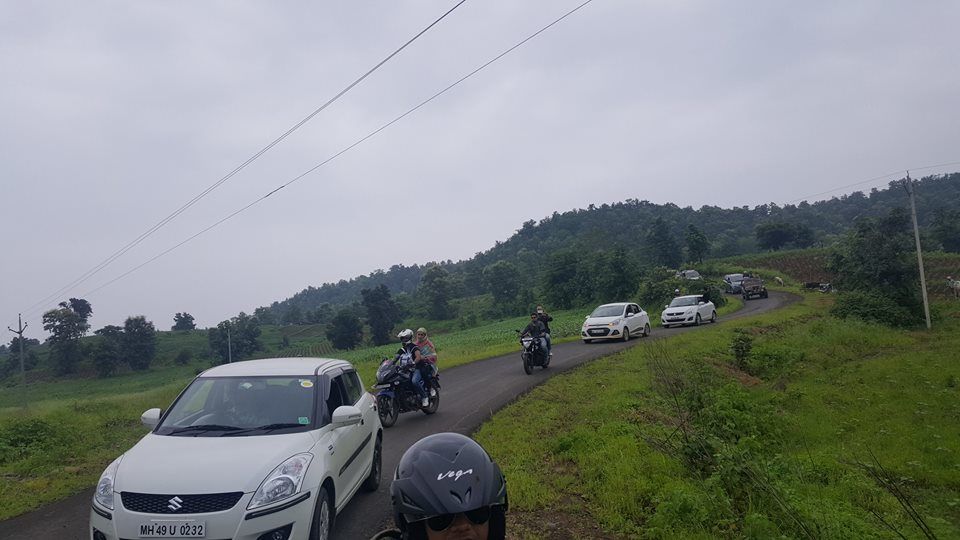 A beautiful lake we found on Mohgoan- Marran Route, Cloudy atmosphere increased the beauty of that lake, we all were rushed to the lake, and as usual nobody could control their selves from clicking pics, spend almost 20-30 mins near lake and then started towards the some off road biking into the forests through Bhumma Village.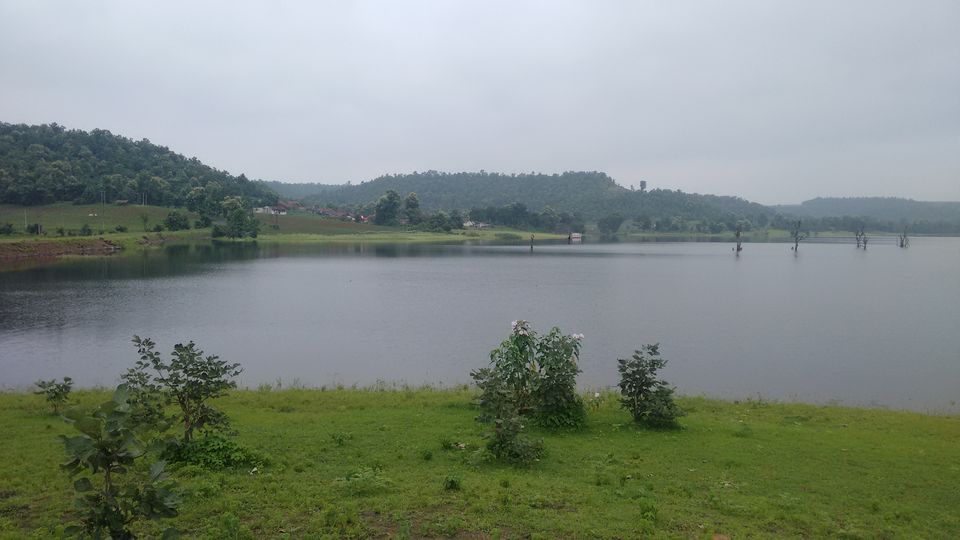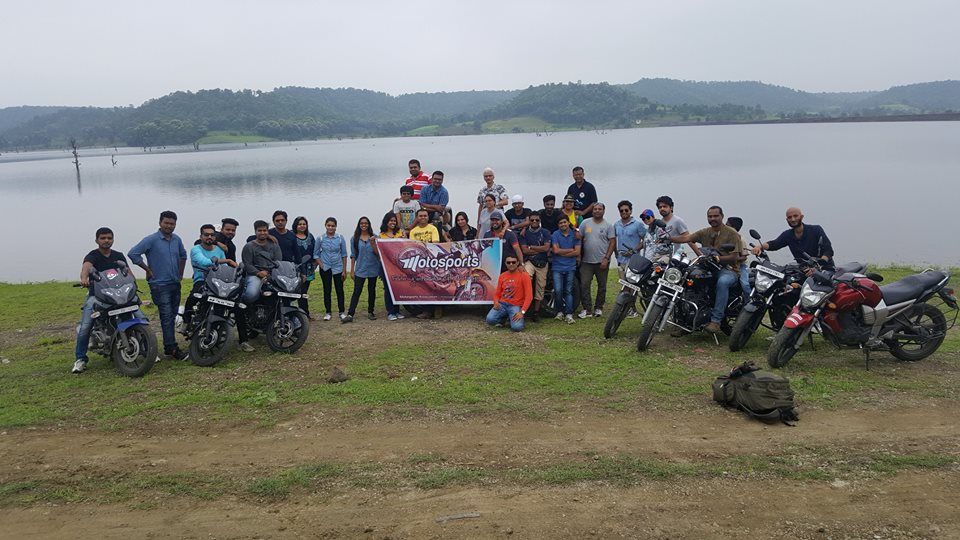 Off road driving is something which is everyone should do once in a life, going straight, plain and safe terrain is also not possible always in everyone's life, so why not to choose such roads during adventures.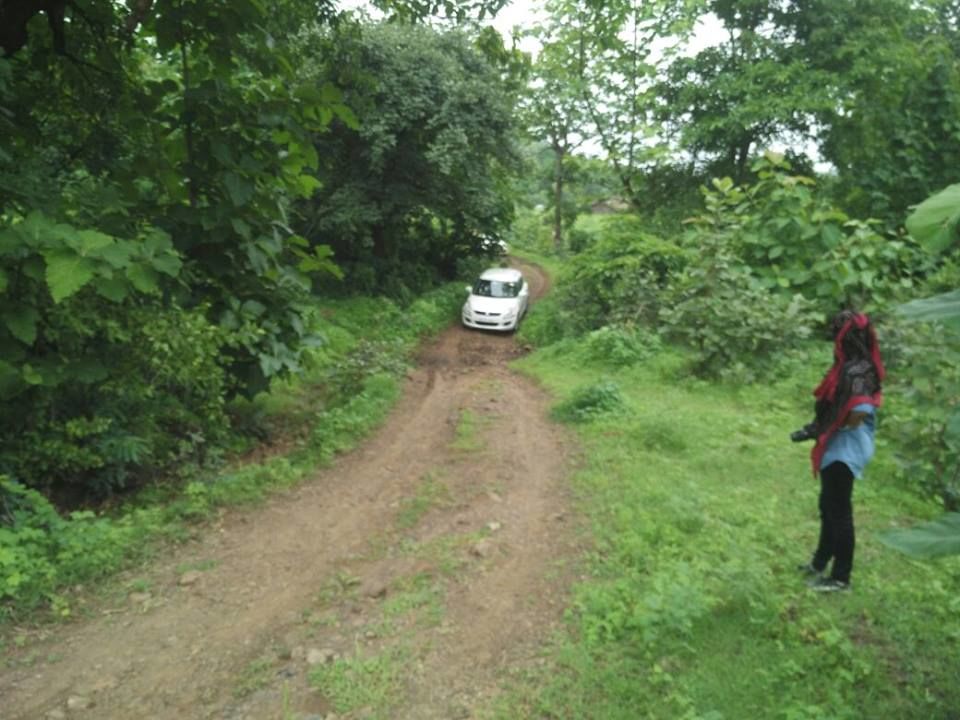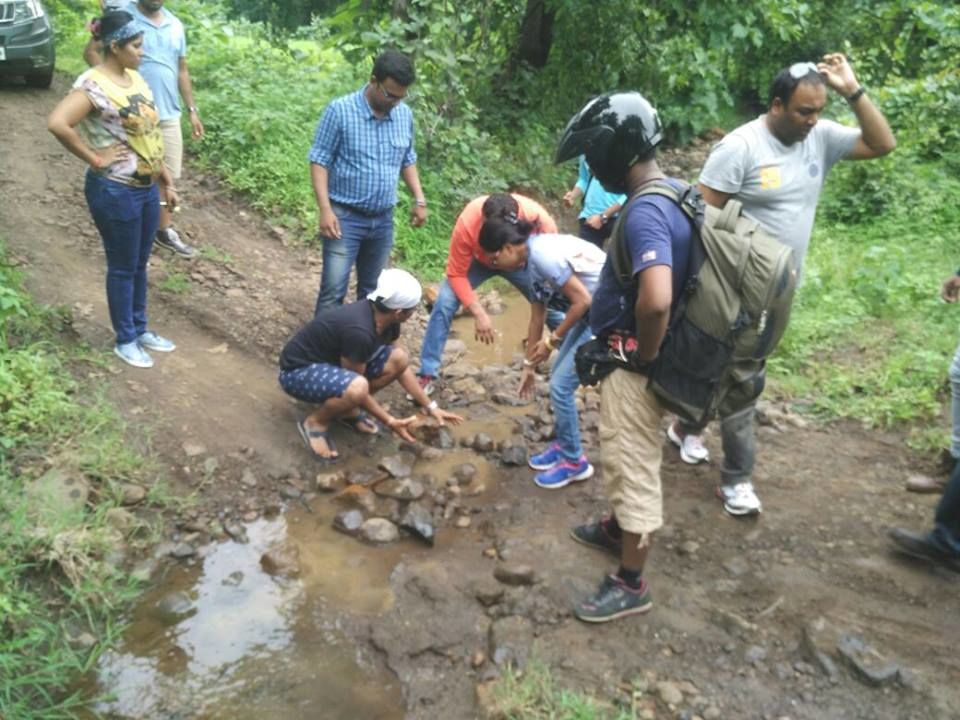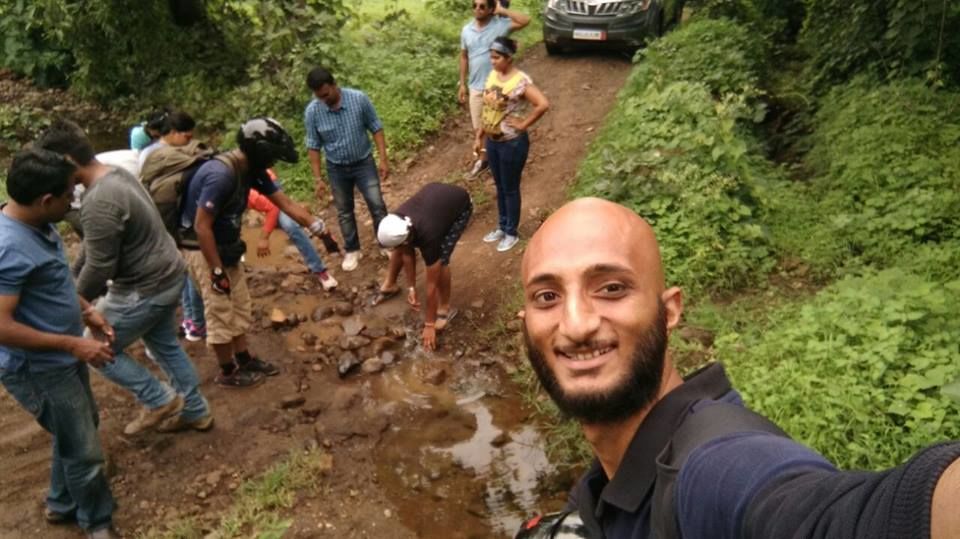 After completing off road terrain, we made our way further, the route as follows
• BHUMMA
• NADEWANI
• DUDDHEWANI
• AMBADA
• NANDANWADI
• SALAI
• DUNAWA
• MULTAI
• MORKHA
• HARNYA
• NAYAGOAN
• JUNNARDEO
Sharing some pics below of above route.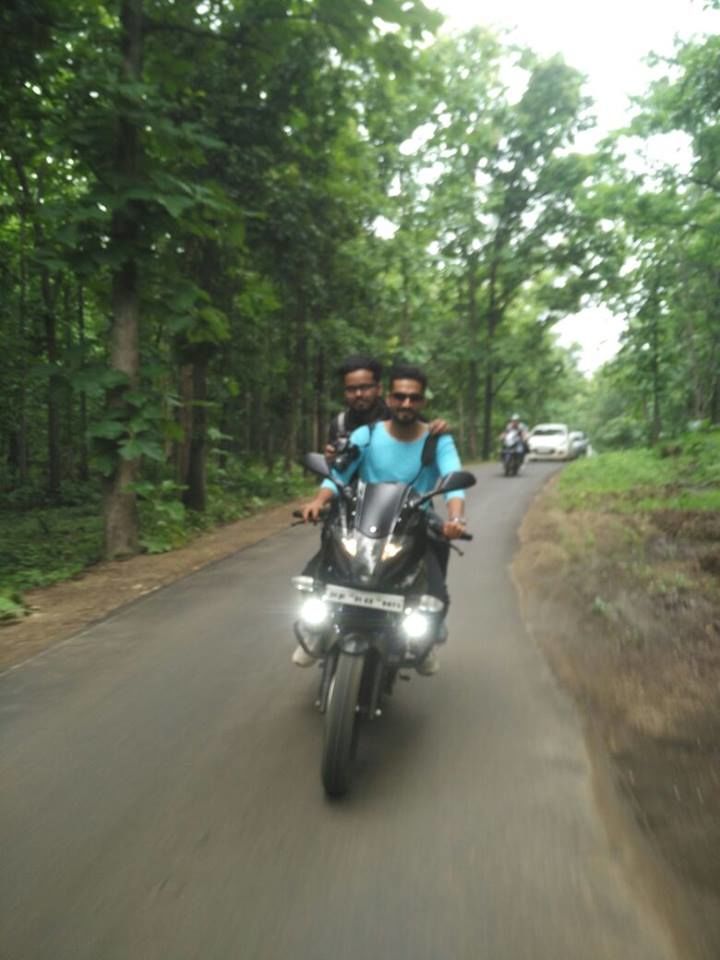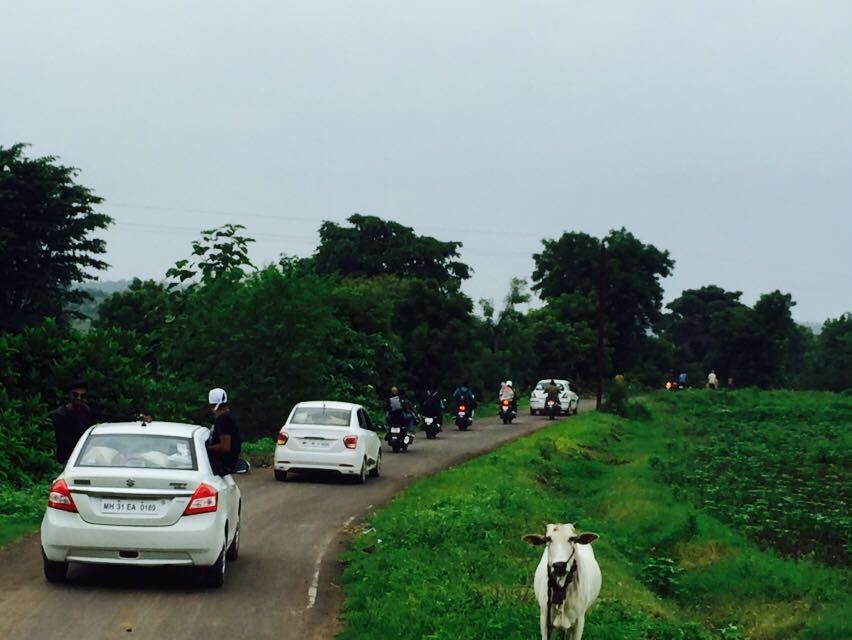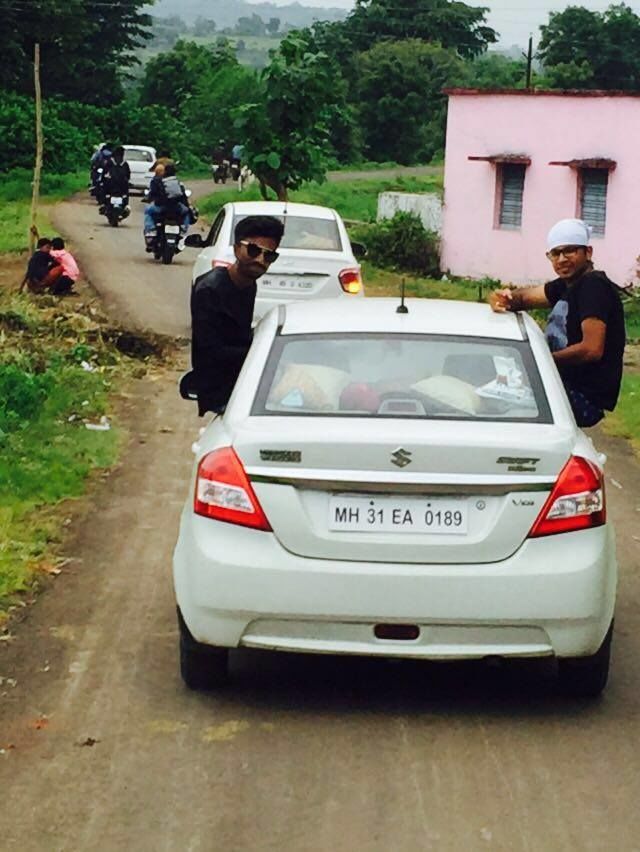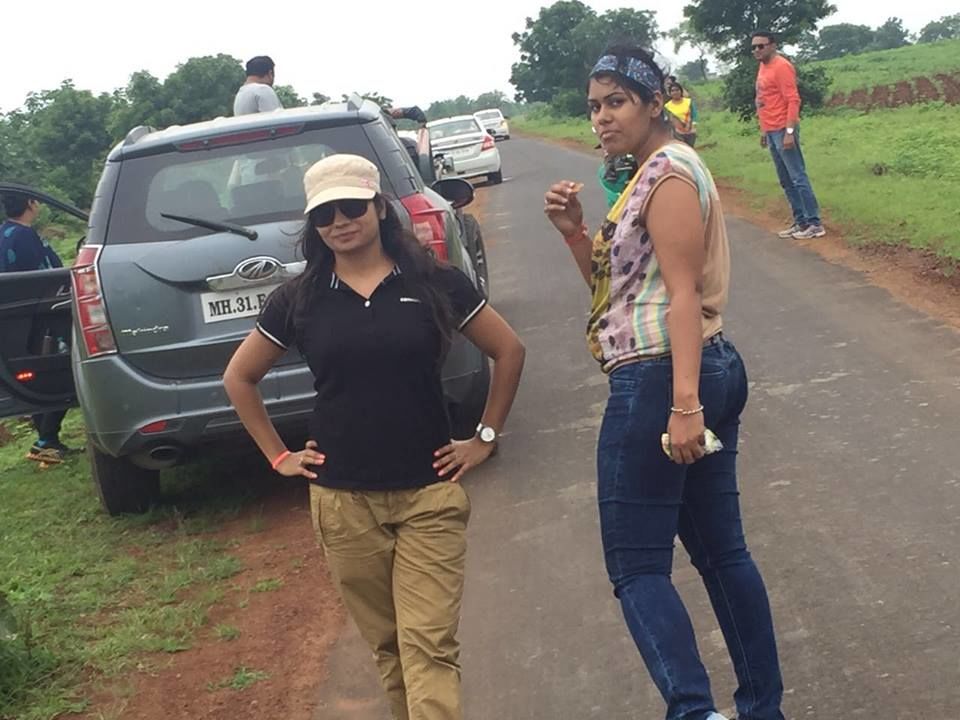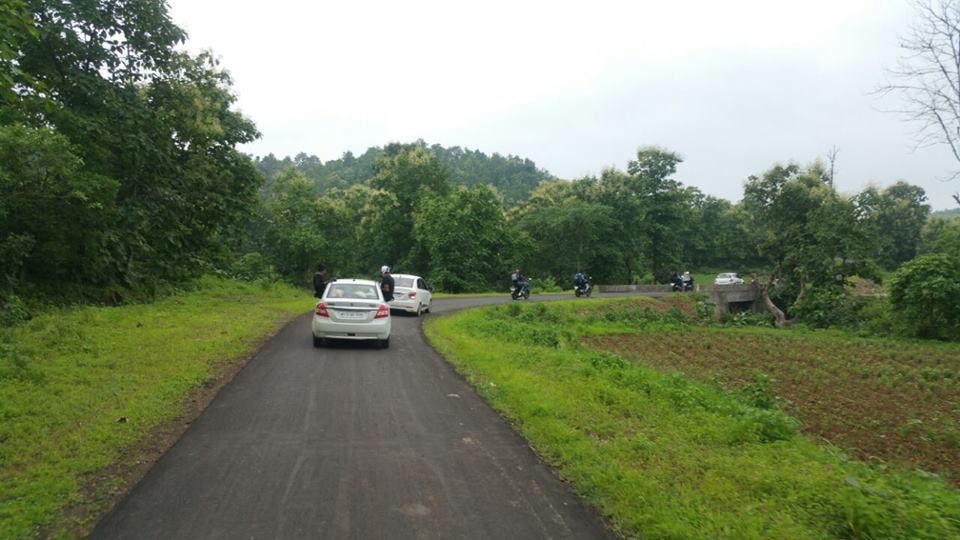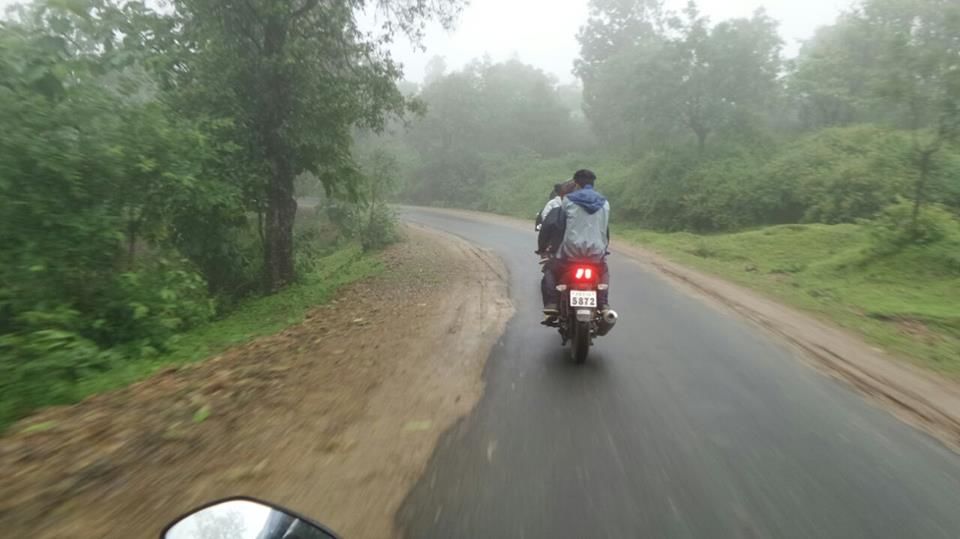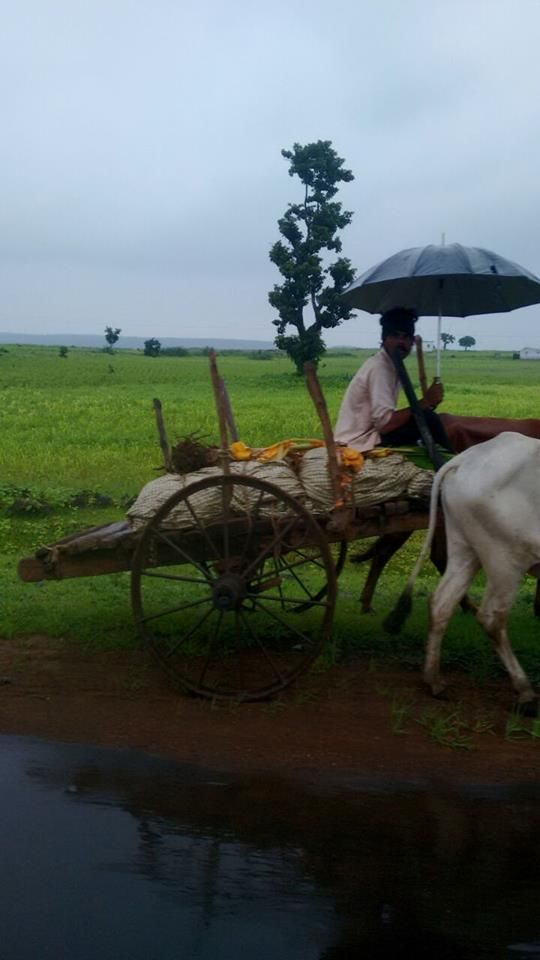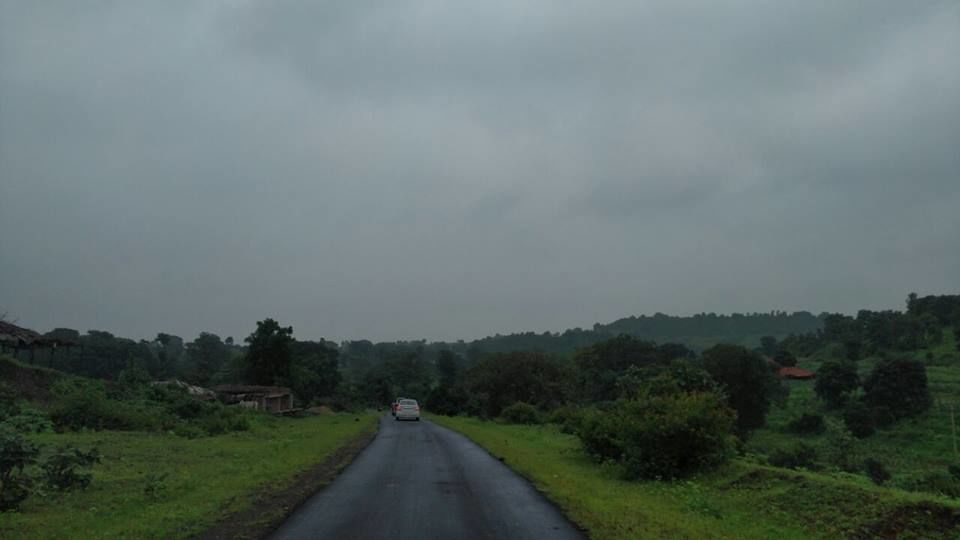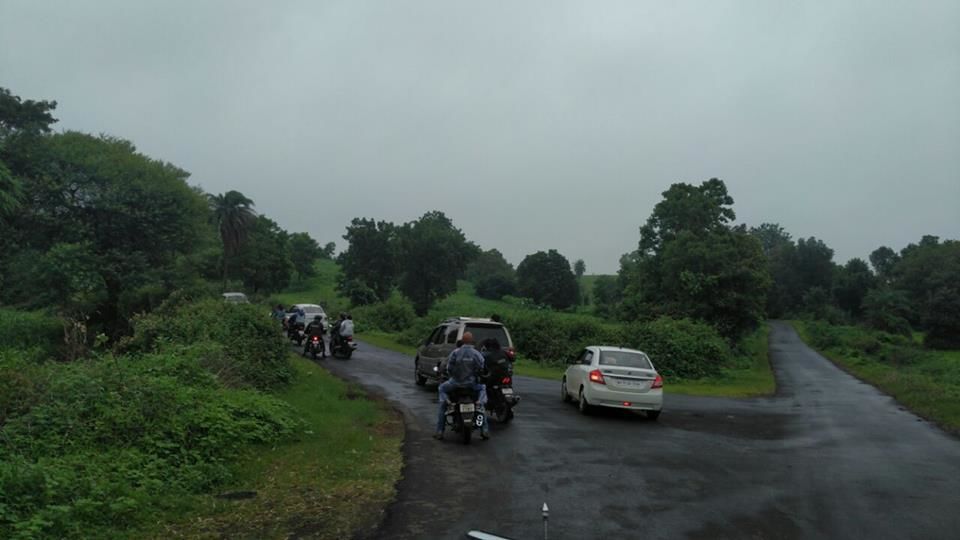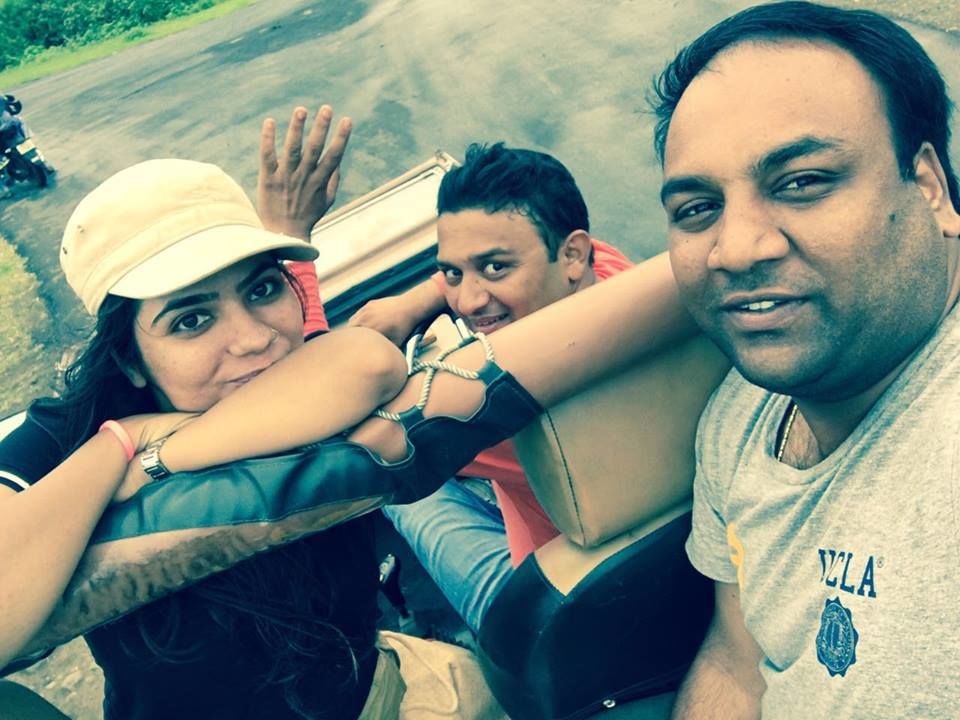 It was 5.30 around, we reached to Junnardeo, everybody were totally drenched in Rain (Only biker, though we were wearing raincoats)
& most important, we were too Muchhhhh HUNGRYYYY!!!!
"NO ONE CAN BATTLE, WITH THE EMPTY STOMACH"
Reached to "HOTEL AMBIKA, JUNNARDEO" (Sorry no pics), Buffet was ready, and we literally jumped on our Lunch (so called it's almost 6pm)
Tomato Soup, Paneer Masala, Aloo Jeera, Dal Fry, Bundi Raita, Rice, Chapati, Gulab Jamun, Salad, Papad
Did my tummyful lunch and yarning, but destination is much away so again, geared up for next journey. Sunlight was getting down, spirits were getting high to reach the destination.
Our next stop was Tamia, 28 km. away from junnardeo Tamia is the telsil place of Chhindwada District.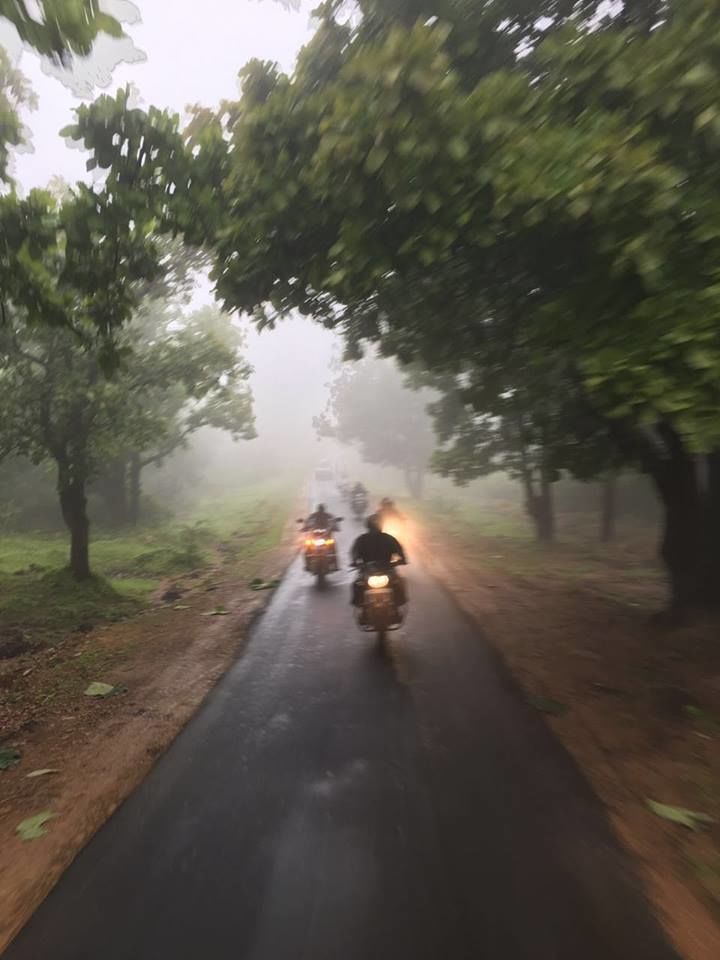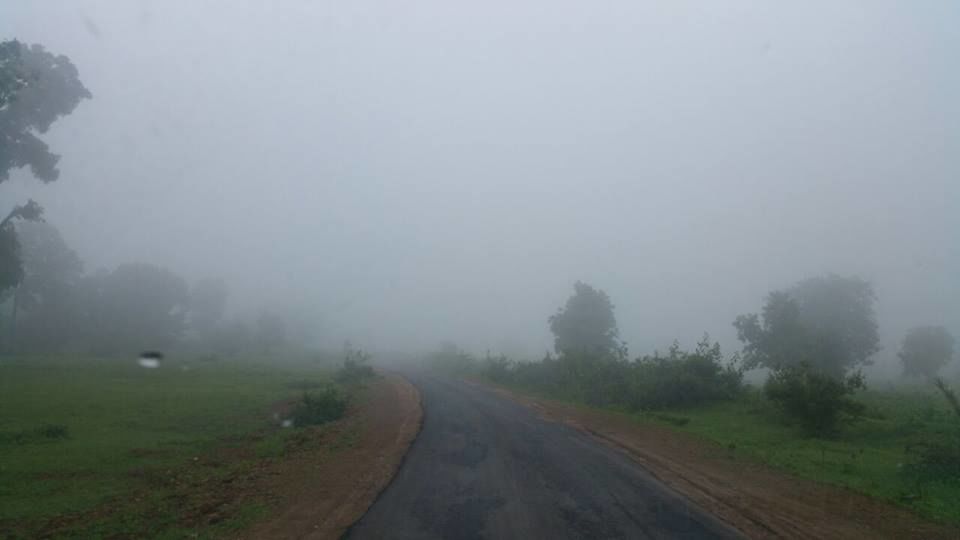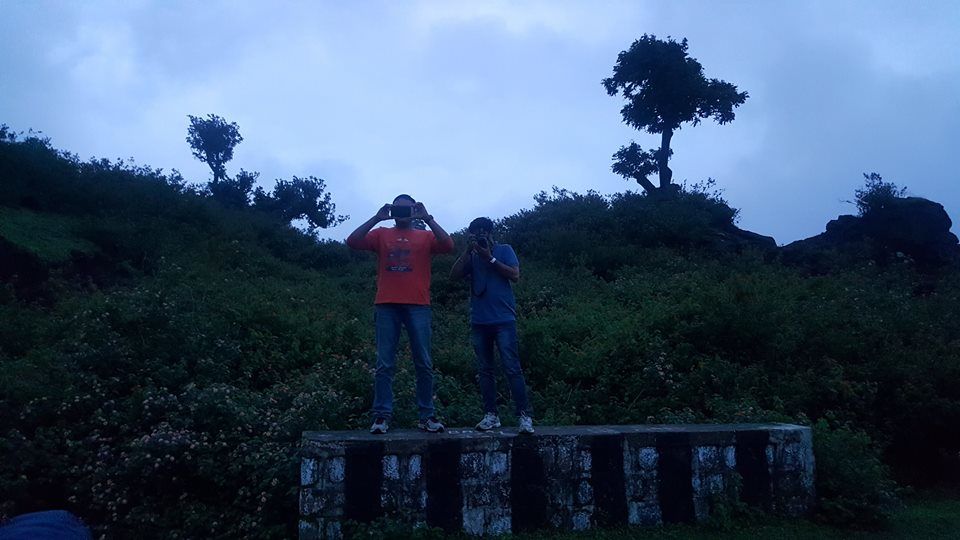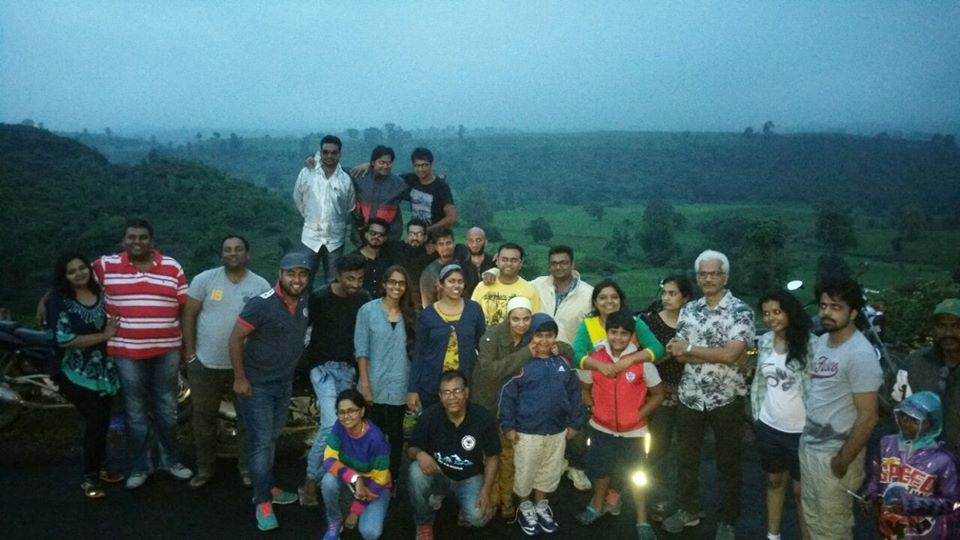 We reached to Tamia around 7:30 pm, We all took rest at guest house in Tamia, near Vulture Point and had Tea and Biscuits which energize us, We met our Camp coordinator Mr. Pawan Shrivastav He gave some instructions for our next and final drive to Patalkot.
And here we started for Patalkot vally, it is just 18 kms away from Tamia, So, we were expected to reach within 30 mins, But it never work according to plan
"Yaha to pura fog hi fog chal raha hai!!!" It was deep dense Fog everywhere around and visibility is just 5mtrs. Routes were too difficult narrow road, up and down terrain. (after all its Patalkot valley ghats)
My greatest experience, I would like tell all of you, somehow I got Chance to lead the vehicle, Pawan Shrivastav (Camp coordinator) was seating behind me, and told me, my vehicle speed should not be exceeded than 10-15 Km/hr., Because a very narrow road, deep ditch (abyss) both side, and we were fully surrounded with fog.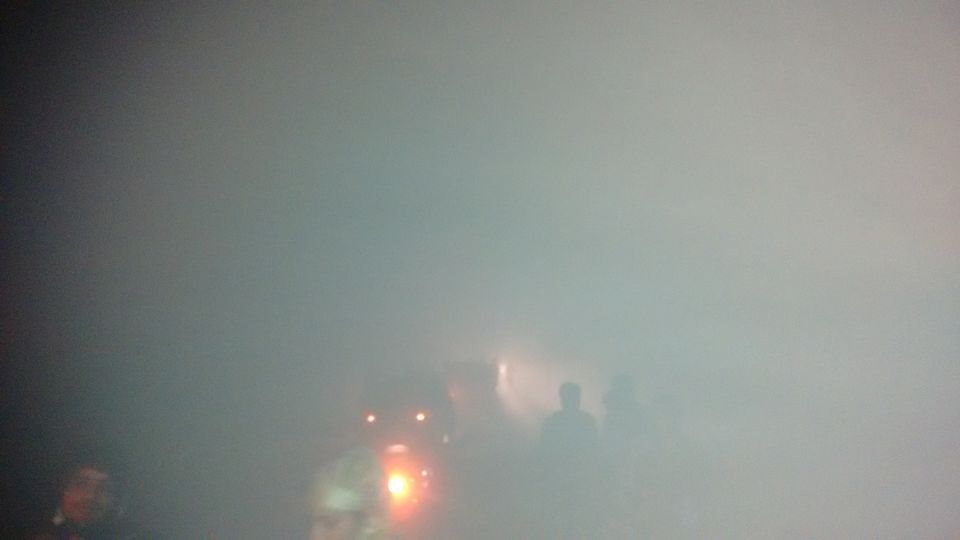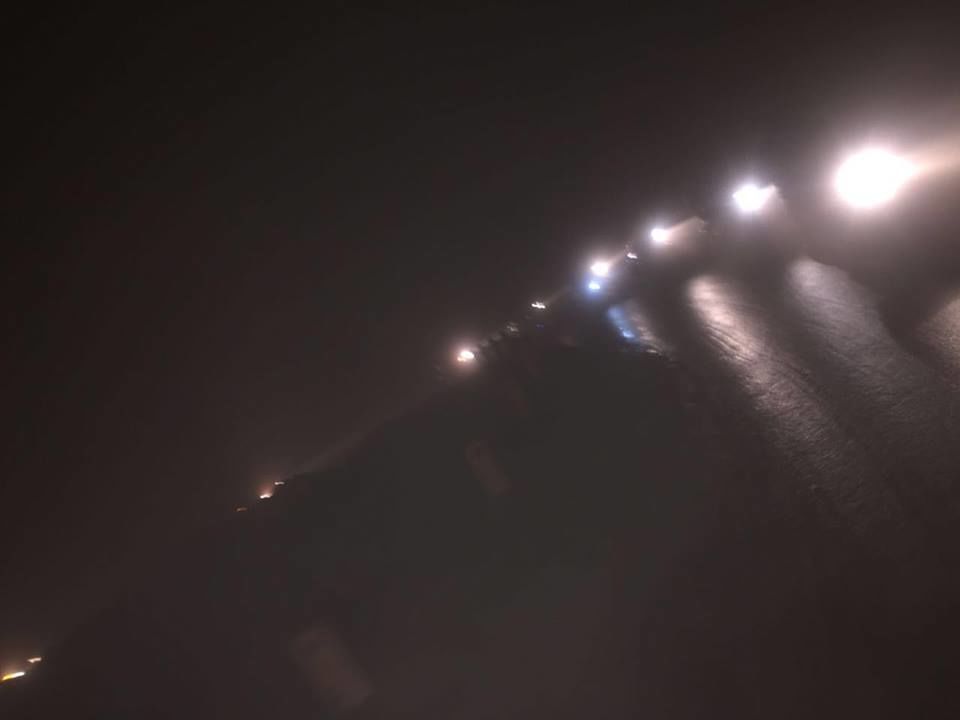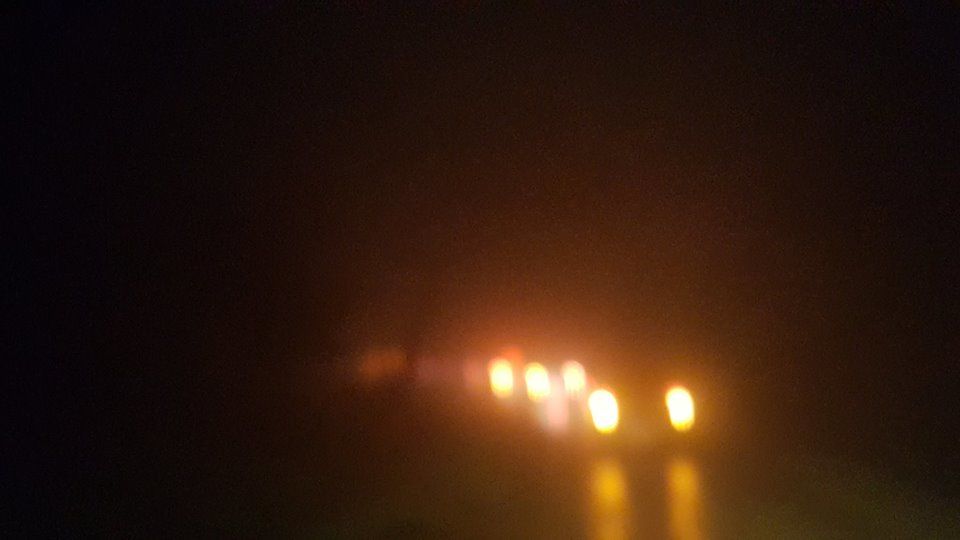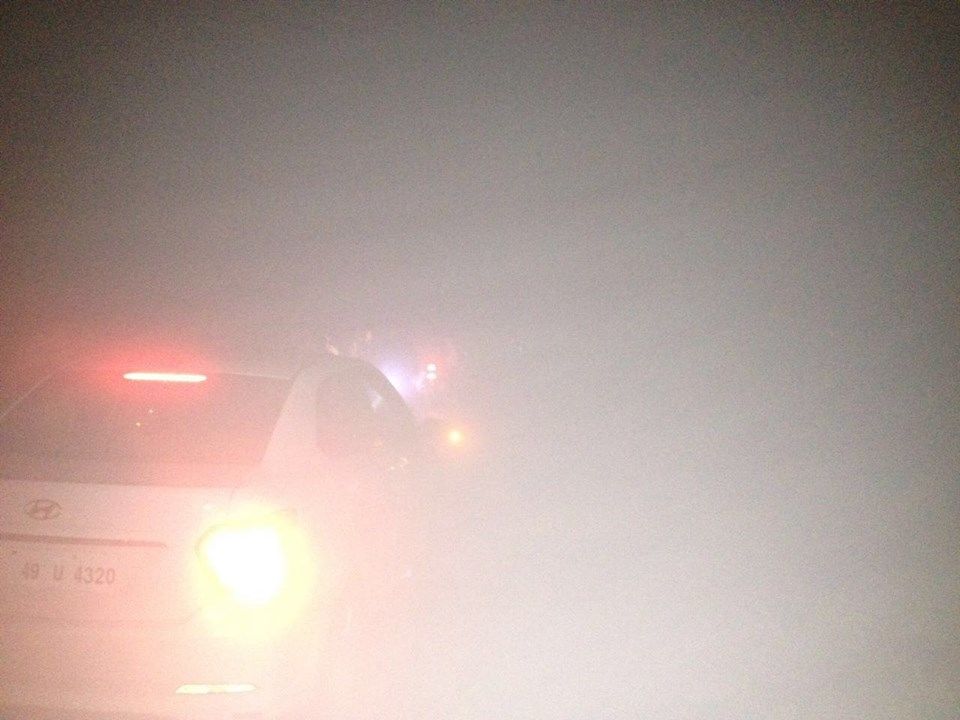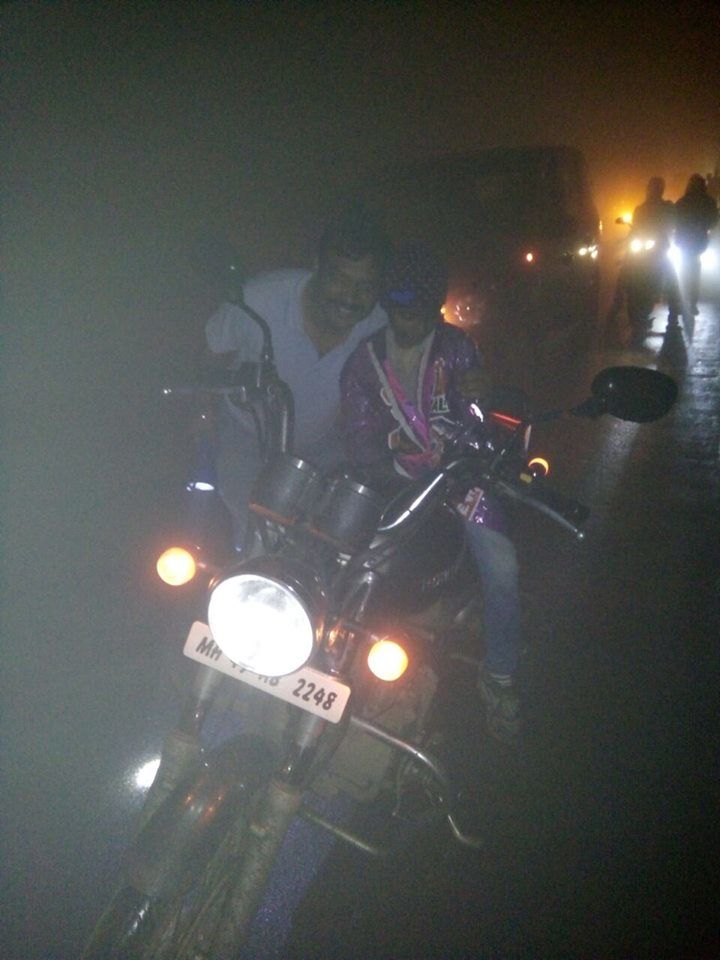 It took almost 80 min. to cover that deadly distance from Tamia to Patalkot. That full adventurous route finally ends with the destination, and yes here I reached at Patalkot. Tent, Music was waiting for us.
The Patalkot valley is spread over an area of 79 km2. at an average height of 2750–3250 feet above Mean Sea Level from 22.24 to 22.29 ° North and 78.43 to 78.50 ° East.comprised with Granite gneiss, green schists,basic rocks, quartz with Gondwana sediments including conglomerate sandstone,shales and carbonaceous shales.The unique composite carbon on the rocks called Shilajit is also found on few patches in upper zones.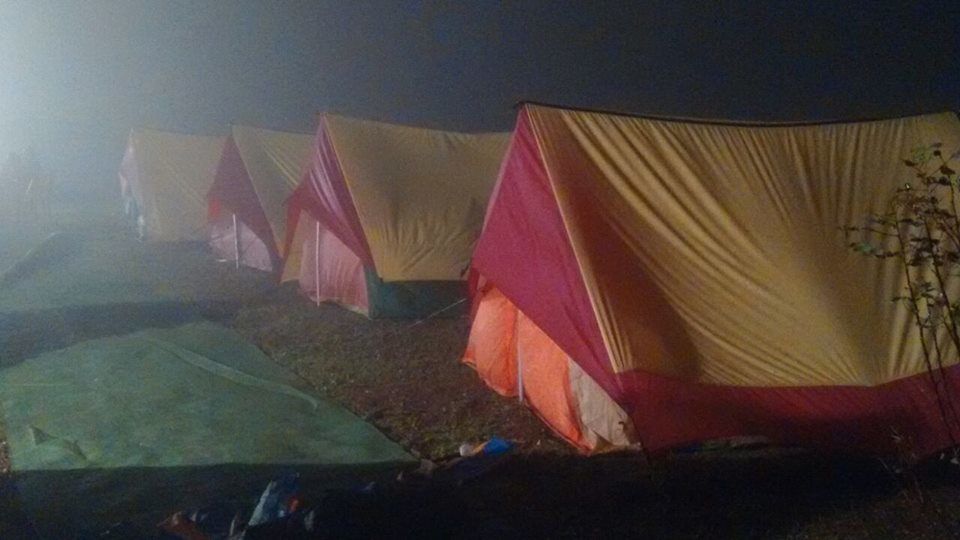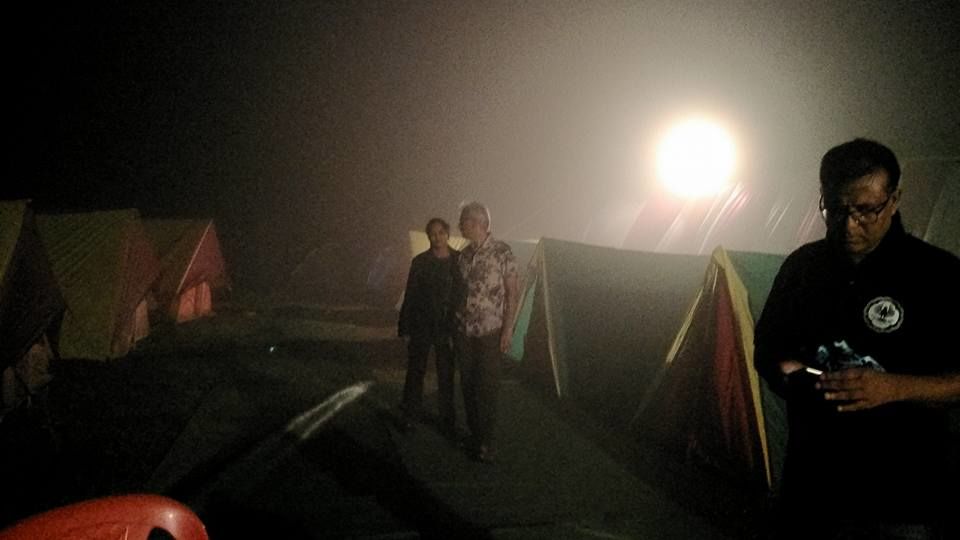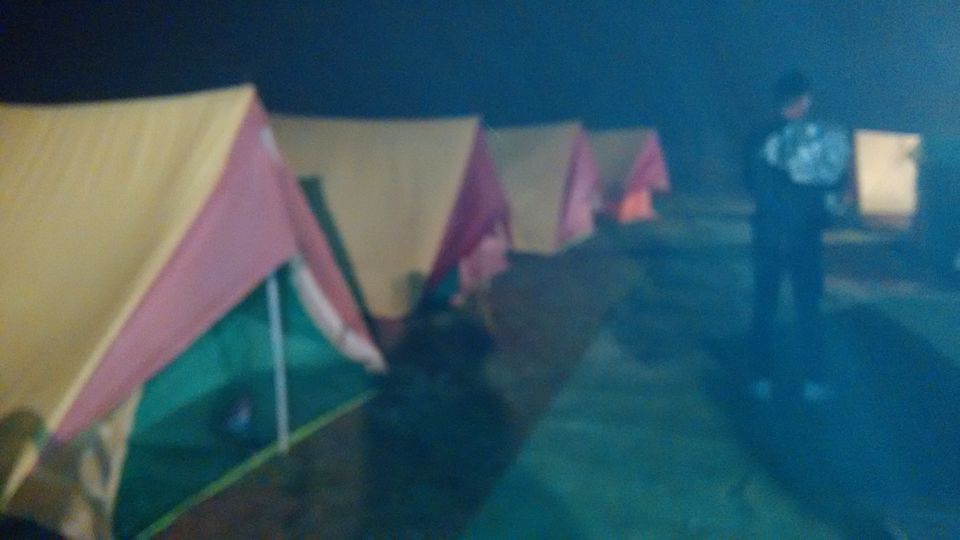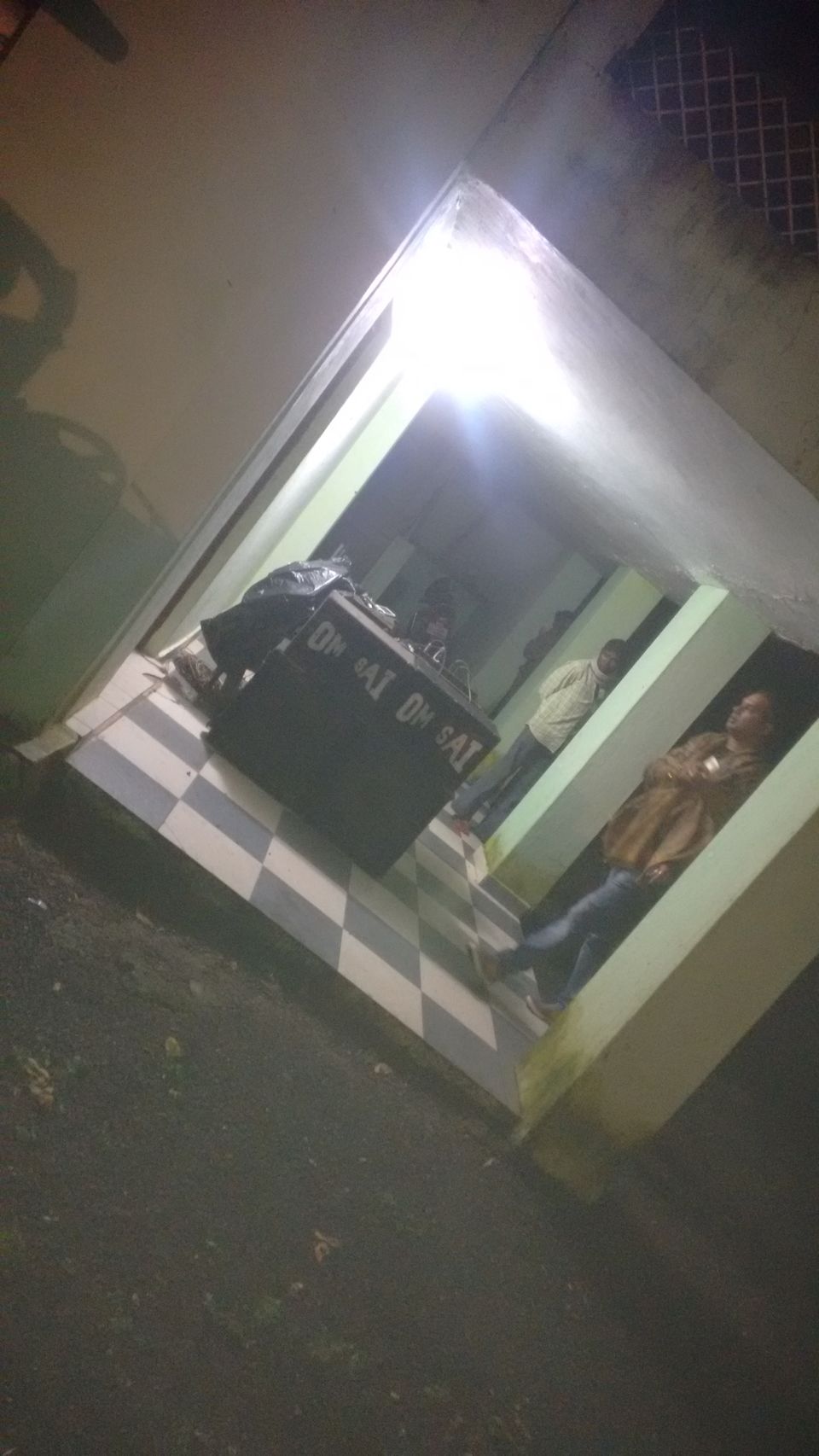 I was feeling like, We were on the big cloud in the sky which is moving slowly- slowly. Arrangements of tent were too awesome, we got our allotted tents and we just got fresh, and gather again for some enjoyment.Meanwhile everyone got a time to meet, introduction; we got a chance to communicate everyone. Its joyful breezy whether and chill too,(as temperature getting down) its almost 10.30 so we took dinner
Menu for Dinner- Tomato Chutney, Baigan Bharta, Dal, Rice, Makka Bhakari, Chapati, Salad.
After Dinner we everyone gathered for camp fire played Dumb Charades and Antakshari, around 2 o'clock we went to sleep. Because tomorrow we were scheduled to go for Trekking.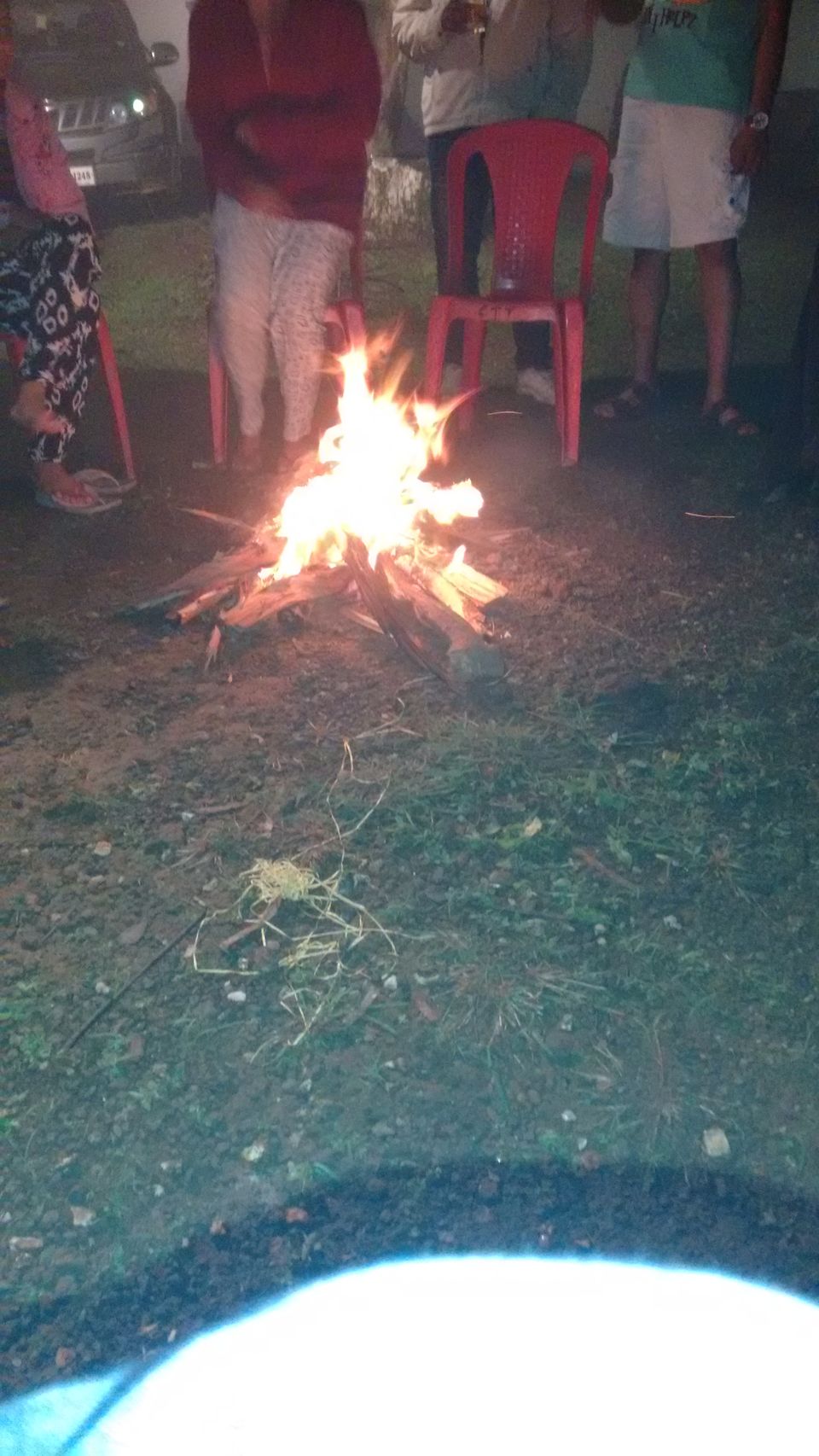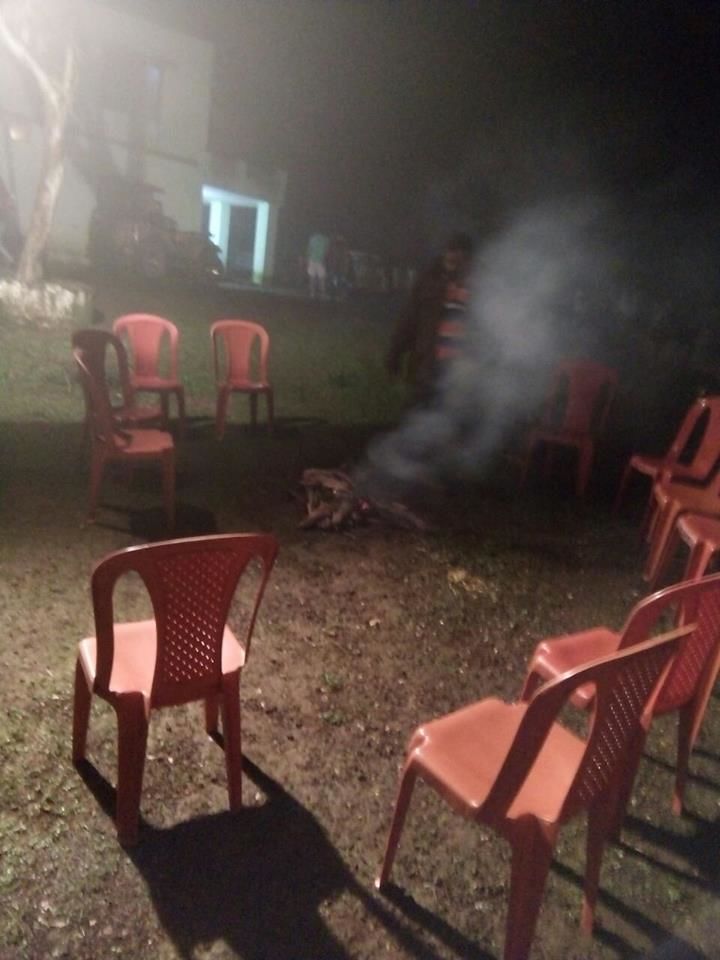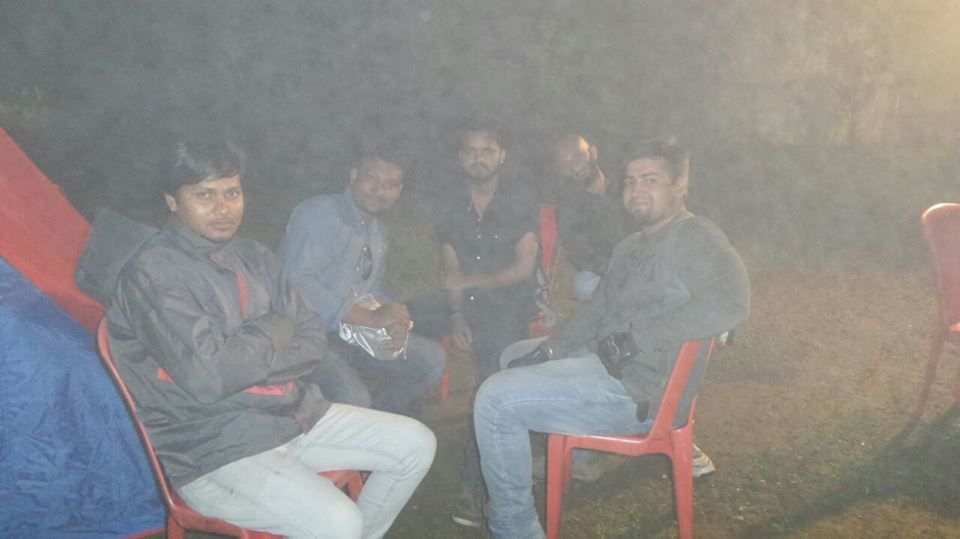 "Every Night in Adventure, Camp will give you Different Thrill"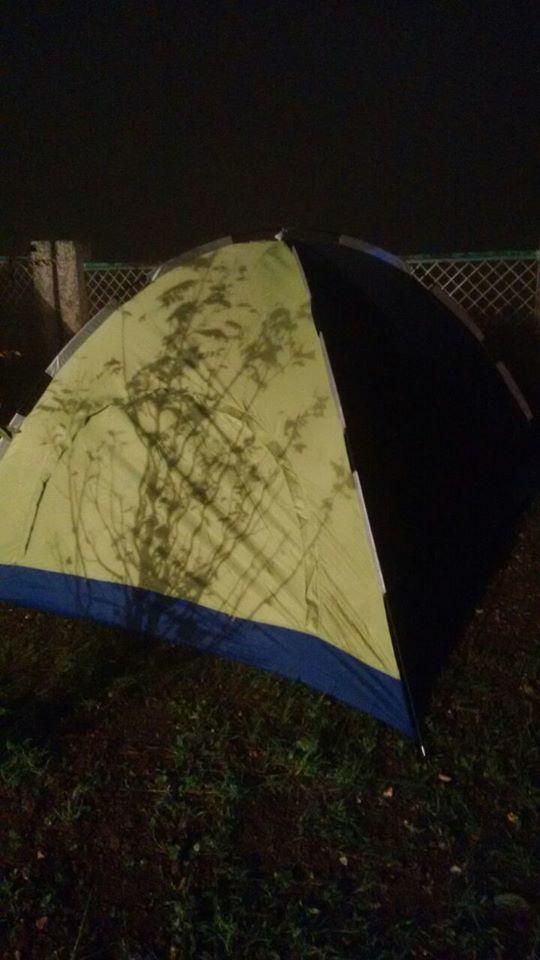 Suddenly!! Around 4 O'clock, Me and My Tent mate Neel, woke up, it was heavy raining outside, Our tent started shattering, Though our tent was water proof, but due to stormy whether water started draining from the bottom of the tent, My Winter Jacket, Blanket, Mattress totally got soak.
What to do now, I didn't find any other option than seating in the tent till the morning……Finally It's a Good Morning!!!! But raining still continued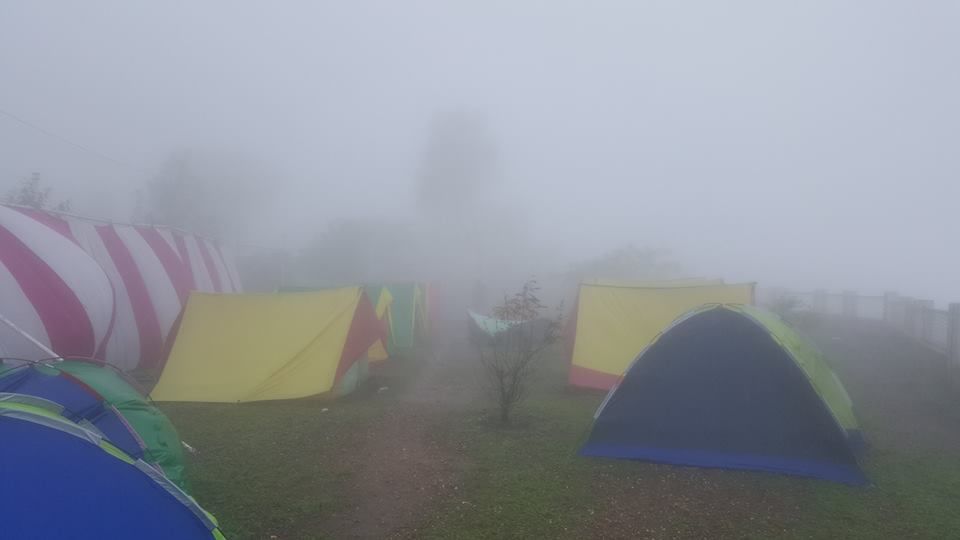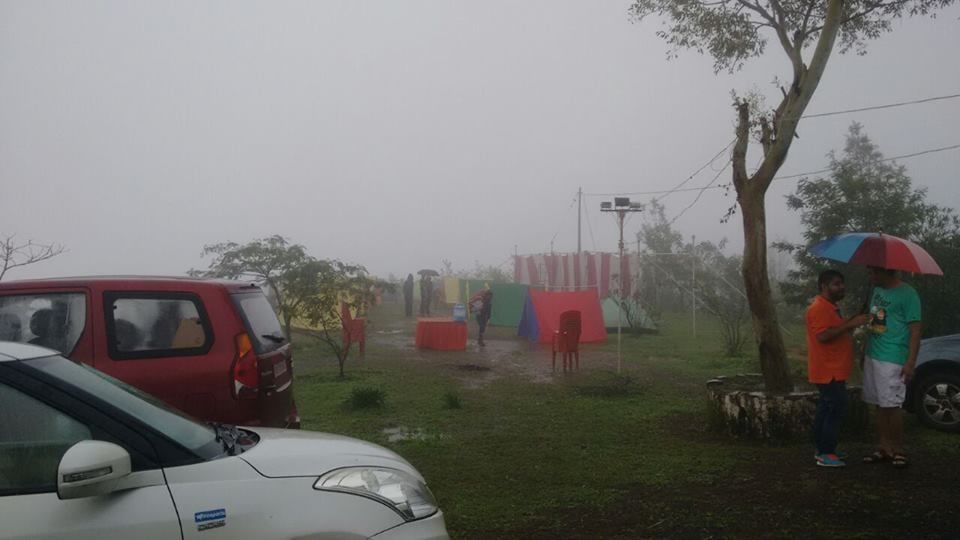 We got fresh, by the time had a tea and waiting for the next instruction, everybody woke up till 8.30 am. But rain was the big issue, so Coordinators were discussing about the trek route (some changes due to bad weather)
Nobody in the hurry, and someone suggested to start Music System, and people started dancing, it was "Natural Rain Dance", now everybody join us and showed their moves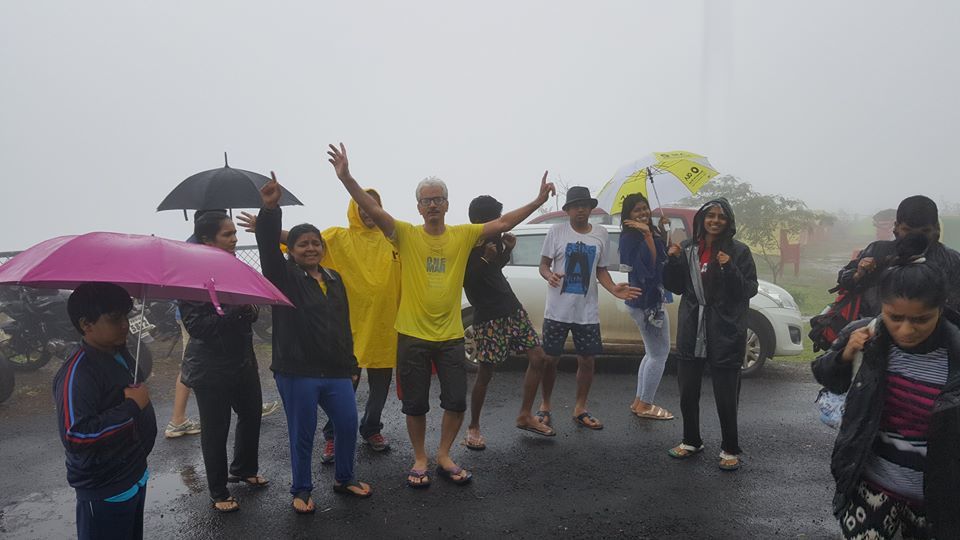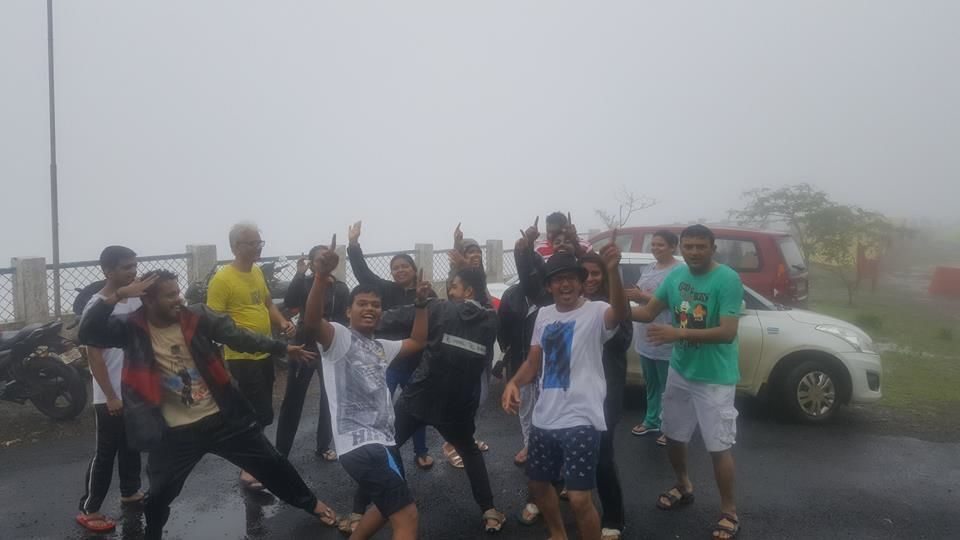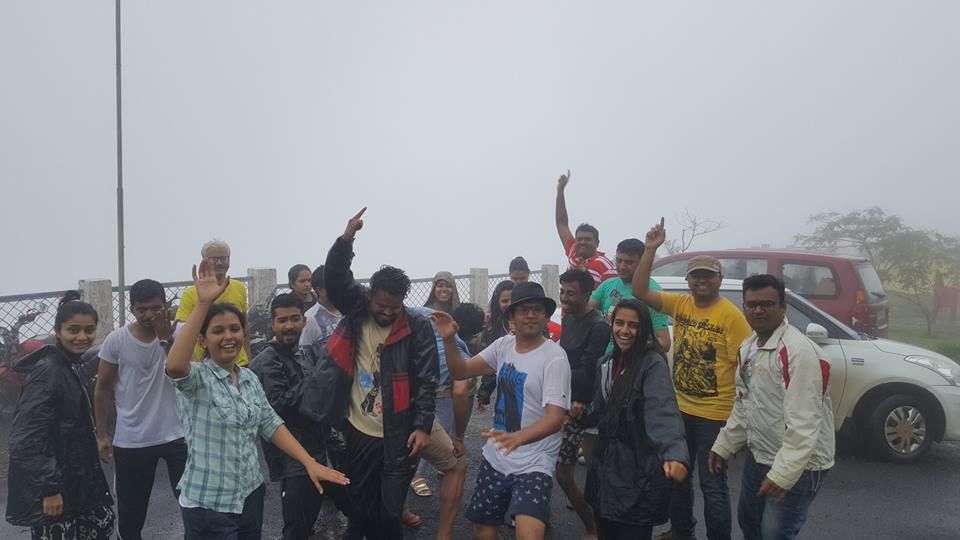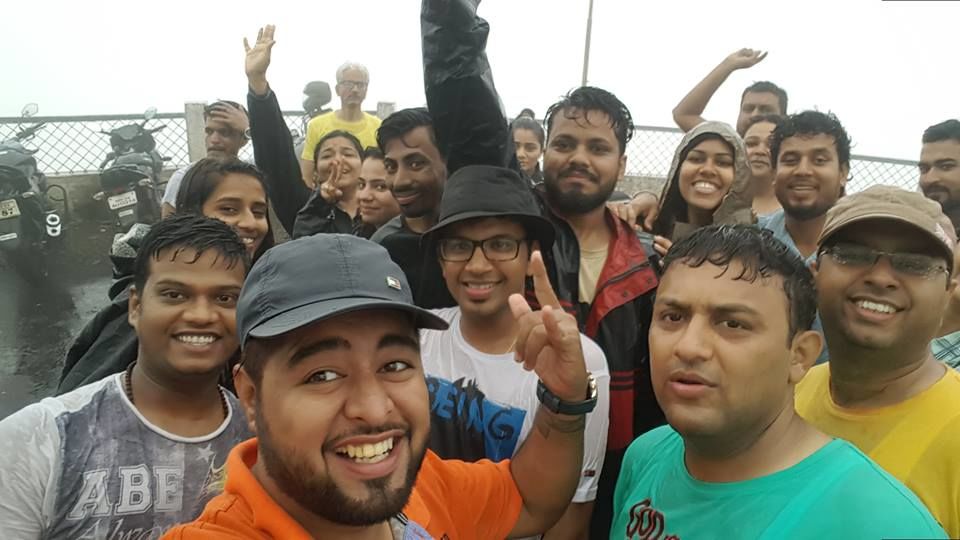 After enjoying dance for 30-40 mins. We had breakfast- Poha, Jalebi
After that we all were split into teams, for trekking one person from the camp accompanied us and all team started towards Chimtipur Village , Downhill through rough routes and stairs towards "PATAL"(too deep)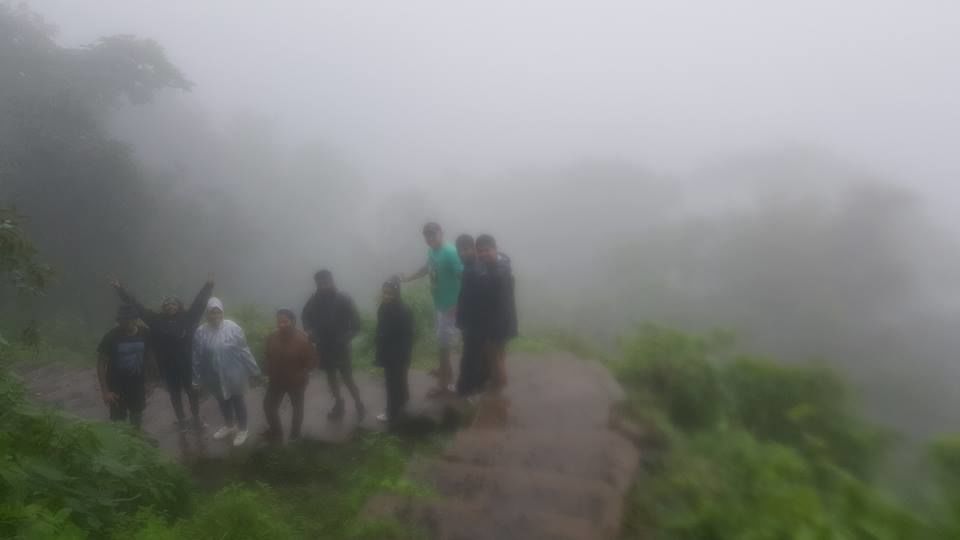 After too many efforts we reach to Chimtipur Village, What a scene, a small world in Deep. We visited some houses talk to the villagers, clicked some pics and started towards the river, Some Participants were not ready as they were tired but we were enthusiastic for the river side.so, we started and few were left to the camp.
The distance from Chimtipur to river was 2 km. We reached in 15-20 mins near river, what a view it was!! And drizzling rain, we all enter into the river bed and spent some time on river rocks took some pics and then we started towards camp by different way (So, called short cut), it is too tiring and everyone were saying same thing, Are aur kitna Baki Hai!!!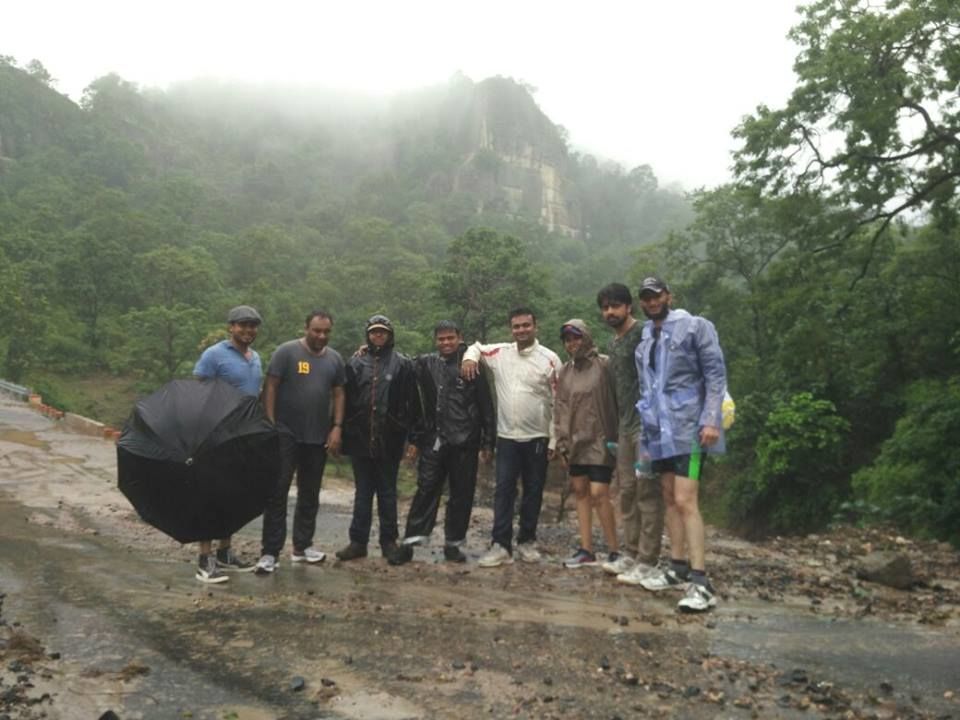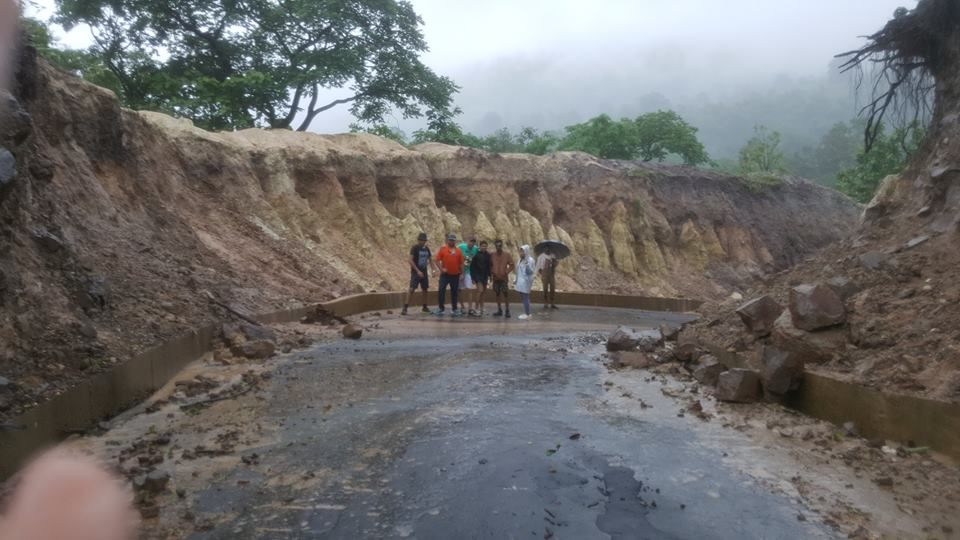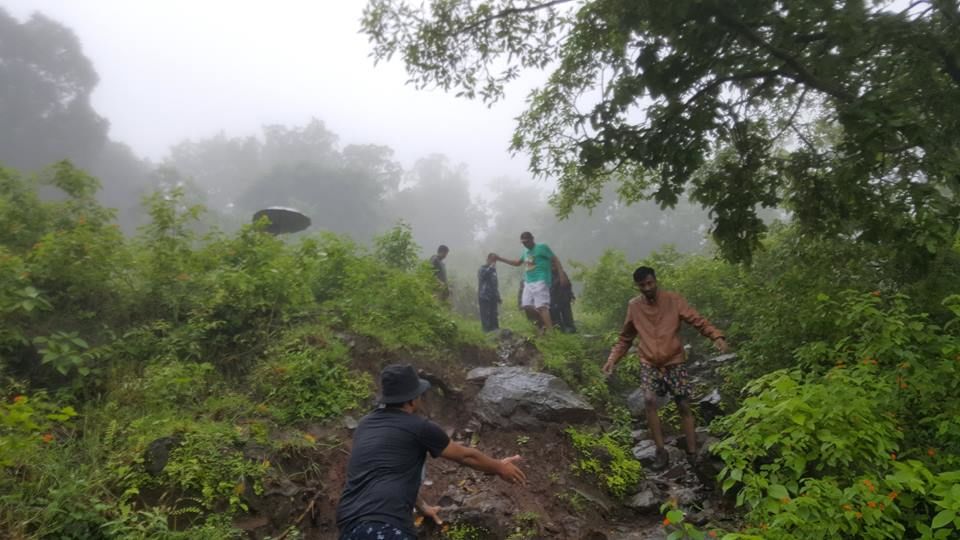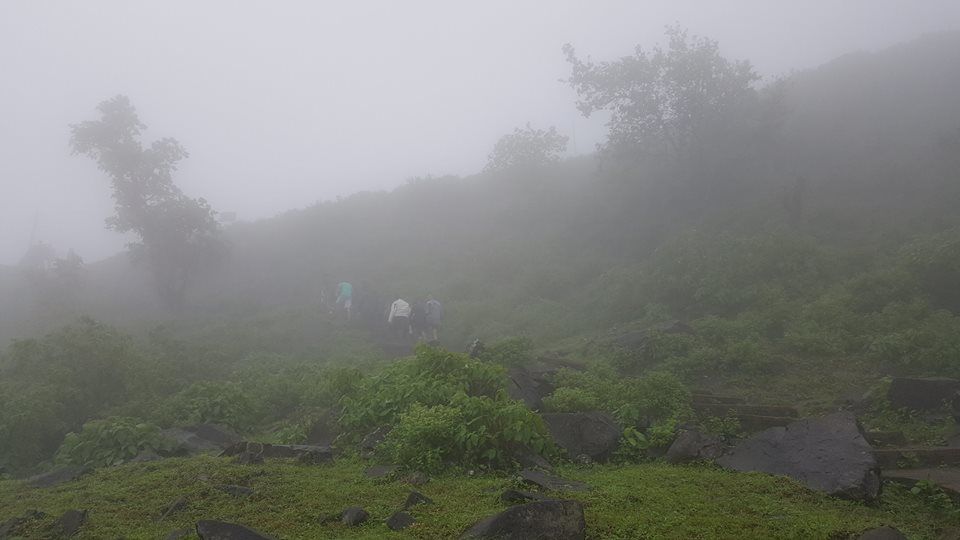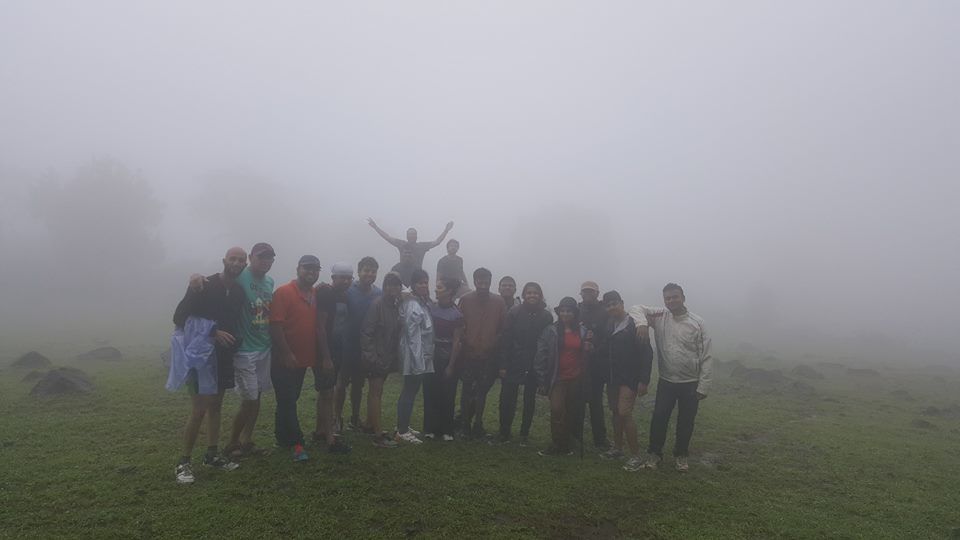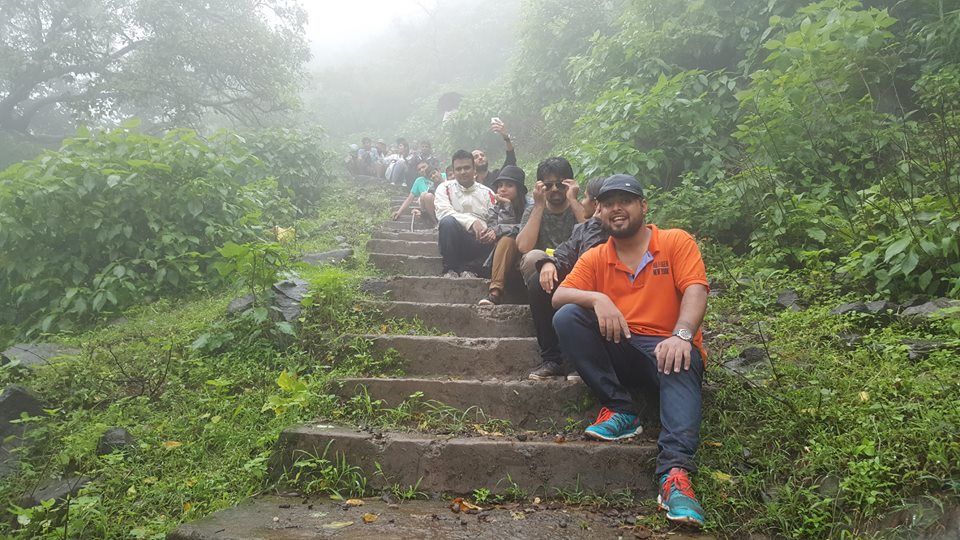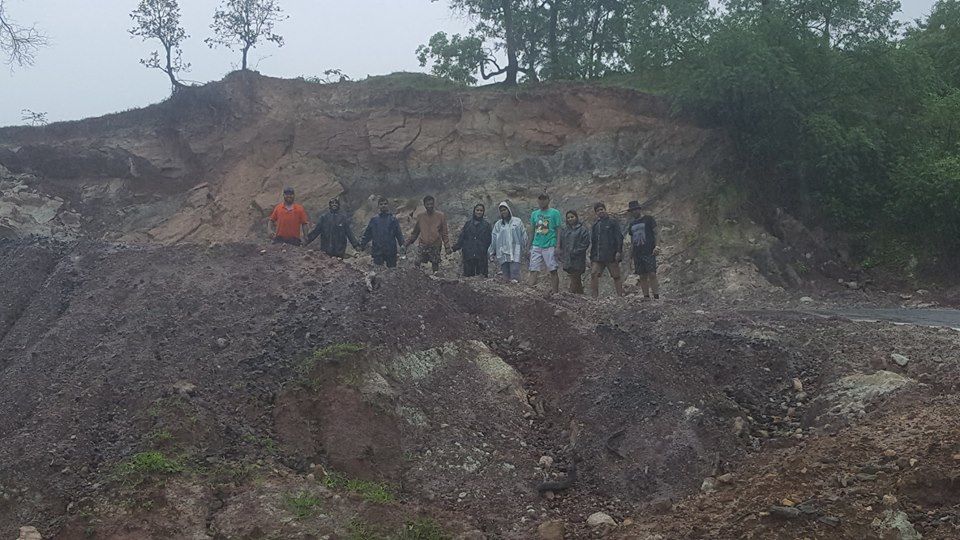 After too much struggle we reached to our base camp, we all were tired and hungry. And Lunch was also ready so, we took delicious lunch
Menu: Kaju Panner Masala, Mix Veg, Chapati, Dal, Rice and Papad
We took lunch and relaxed for a while. And afterwards started bag packs. We all were not feeling to go back. But, it's time to say bye to Patalkot.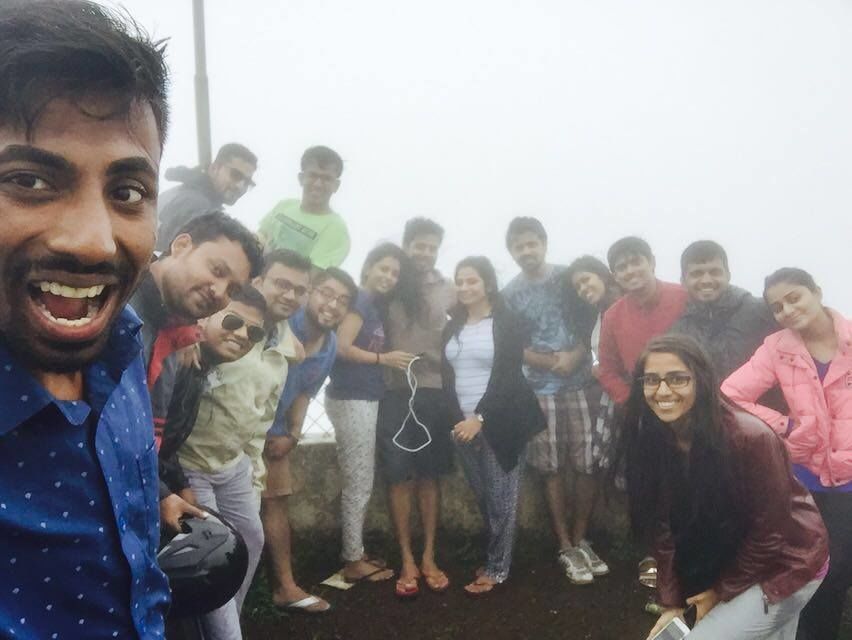 By around 3:30 we all started return journey to Nagpur, This time we didn't take much stops, and there is no restriction to follow lead vehicle so, All Bikers started their Return Journey.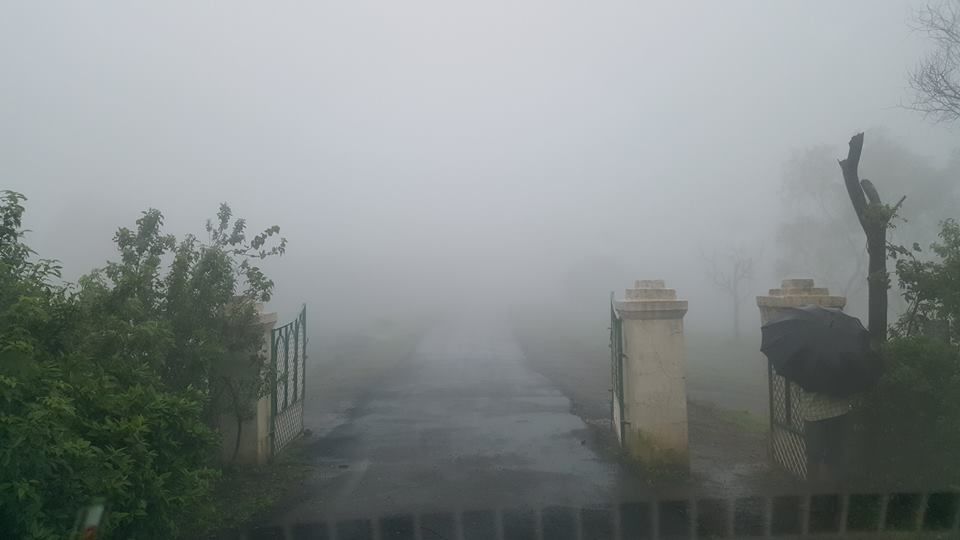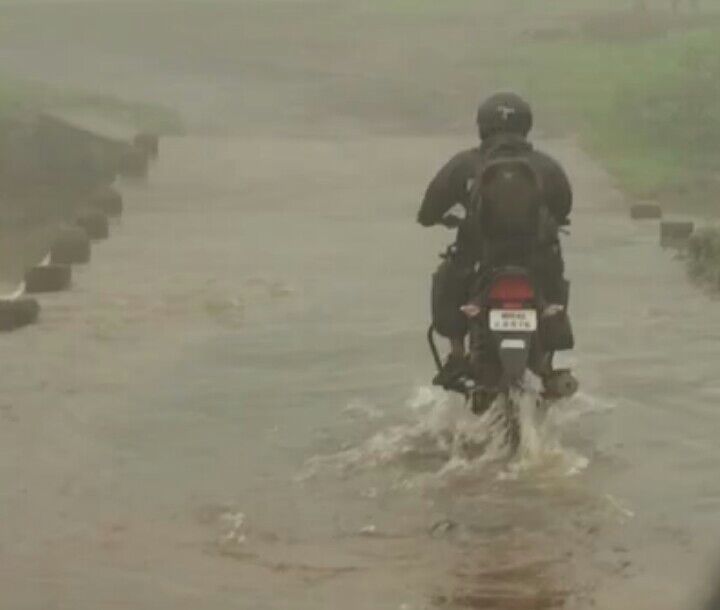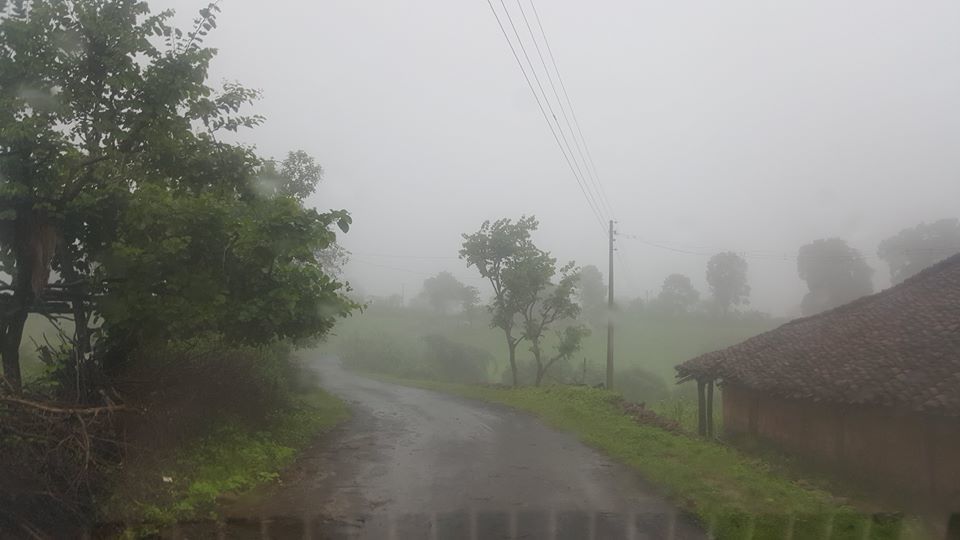 There was no special route for return journey, we took following route
•PATALKOT
•TAMIA
•PARASIA
•CHHINDWADA
•SAOSAR
•SAONER
•NAGPUR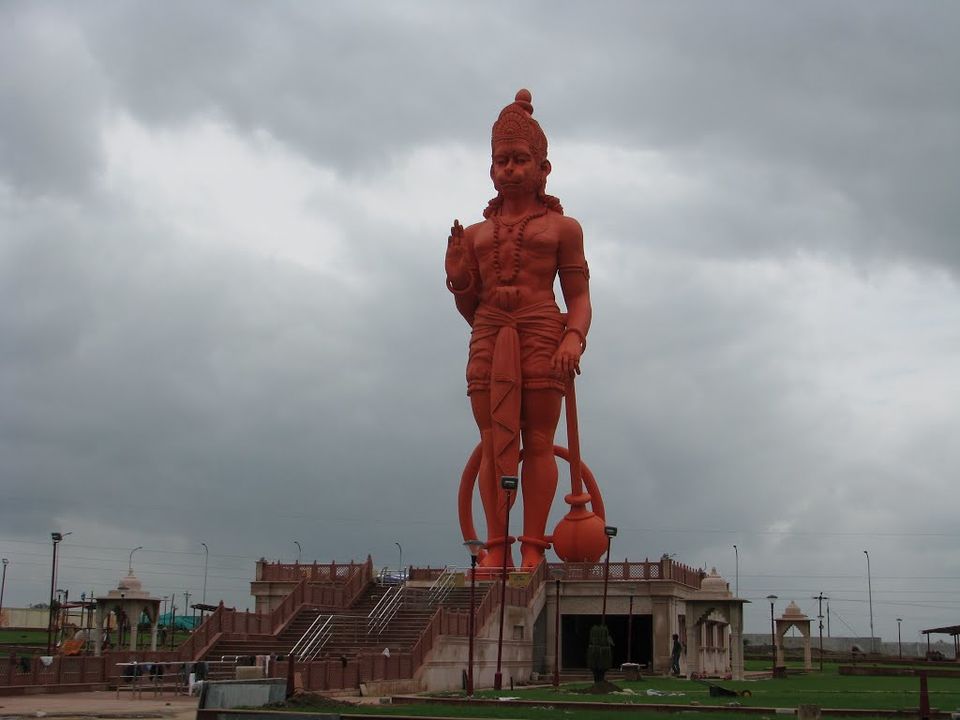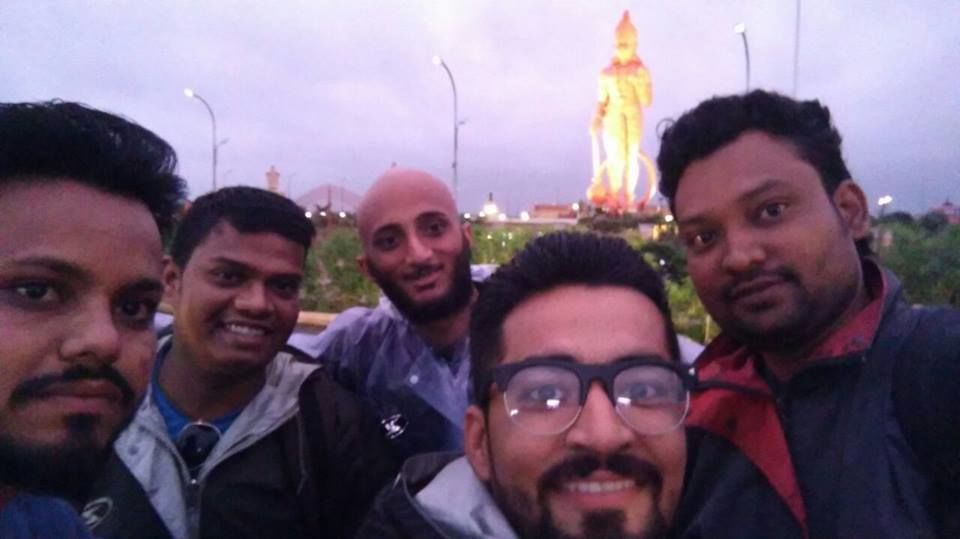 By 10 pm, we reached to Nagpur, and we left to our respected homes by taking promise of next meet.
Everybody was missing the tours, and Suddenly Rushi Declares Post Event Party at Nagpur on Wednesday at Carnations Lounge, We all met there had a fun, Great Time and enjoyed lot with all new buddies.
I am a regular traveler,
But must say a memorable tour not because of Place (obliviously it is the best place) but the New friends I got.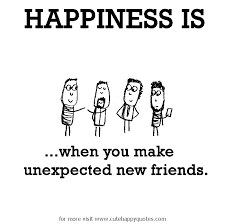 "SOMETIMES IT NOT ABOUT THE JOURNEY OR THE DESTINATION….BUT, ABOUT THE PEOPLE YOU MEET ALONG THE WAY"
Hope you like the Story shared by me, Please share your views through comments.