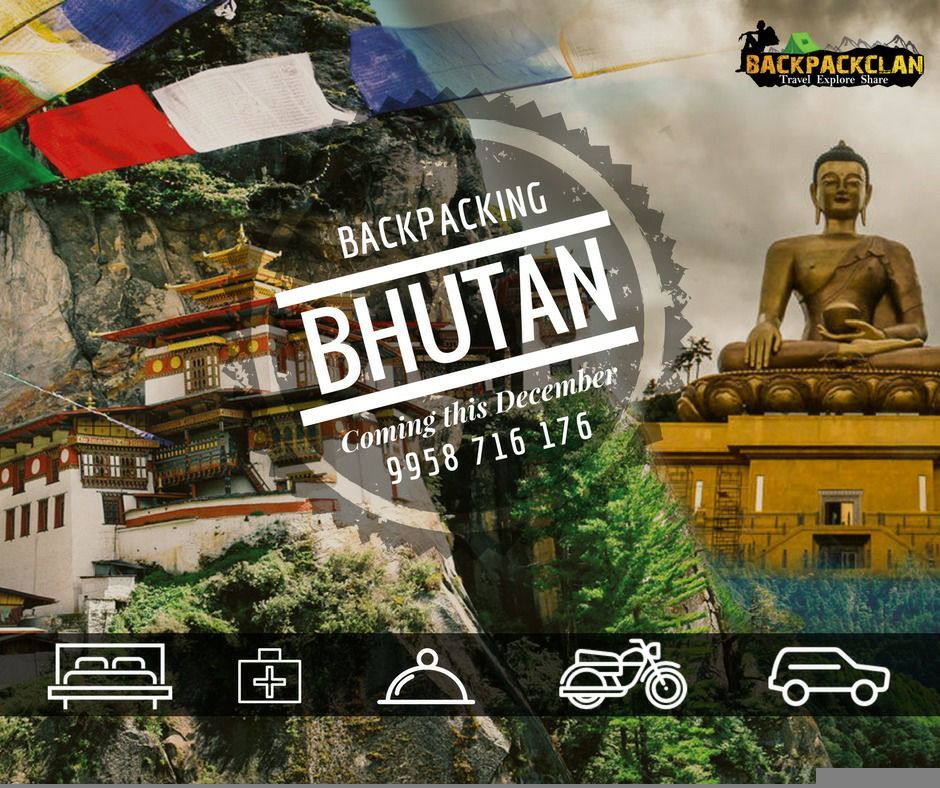 Backpackclaning Bhutan (A Road Trip to Bhutan) - The best way to explore Bhutan is by Road. One of the best bike adventure tour & bike rental company in Delhi BackPackClan organize a road trip to Bhutan on this Christmas.
To experience this amazing road trip book your seats today.
Only few seats left!
Tour Dates: 24th Dec,2017 - 1st Jan,2017
For bookings Call - 9958 716 176