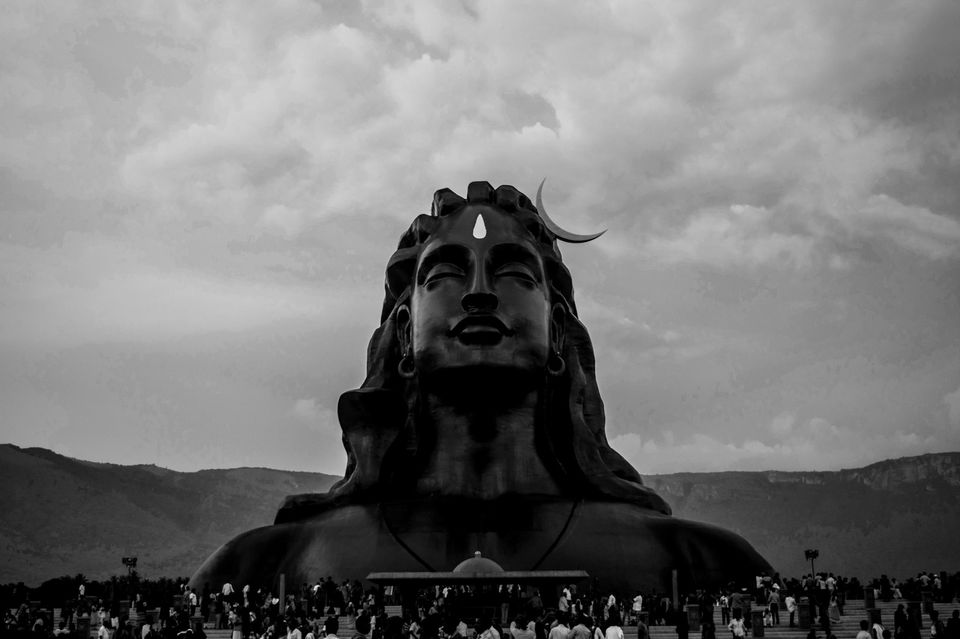 Last month I shifted to Chennai to live my dream of covering India before I turn 30. I know this might sound different but that's what it is. For a guy who is born and brought up in Delhi and have never been to the south, suddenly decided to move to Tamil Nadu. Till now it has been a roller coaster ride for me and I have been surviving with all the hurdles that I faced like language barrier, the food , the discrimination (Yes! I am serious. Will talk about it later) , etc. But that's all secondary. So, this is my first blog/ travelogue for South India and there are lot more to come.
It was Friday evening when I decided i should pack my bags and leave to some mountains as it was March and extreme hot in Chennai. After roaming around in the Himalayas for more than 4 years, I wanted to have a flavor of the mountains of the south. Its always good to compare you know! So I opened google map and pin pointed on the nearest hill station. It was "Ooty". But as you read further, It was not exactly what I planned for.
I booked the last bus from Chennai to Coimbatore and was excited for my trip to begin. You can easily get a bus from Chennai to Coimbatore for like Rs1000-Rs1500 depending upon the demand. I booked my bus for 11:00 PM pickup but due to heavy traffic in Chennai city the bus got late and I finally got to board it at 2:00 AM.
I reached Coimbatore at around 9:00 AM, and trust me, the bus drivers here are seriously ghost riders. On my way to Coimbatore I was to figure out how to reach Ooty from Coimbatore. The best option I could figure out was a bike ride as Ooty is just 90 Kms from Coimbatore. So I spoke to a Bike rental operator in Peelamedu and got a Apache 200 for Rs1500 a day. The rates for bike rental in Tamil Nadu is higher as compared to the Himachal Pradesh or Uttrakhand as the business here is not as the same as that in the Himalayas.
After picking up the bike, the next task was to freshen up and get ready for the Ride. So I rented a room at a boys hostel (Yes! a Boys Hostel) in Peelambedu for Rs 250 for an hour which was decent enough to freshen up and change. I was all set to leave for Ooty but suddenly Kerala striked my mind. And in a fraction, the destination changed to Munnar, Kerala.
Munnar is exactly 160 Kms from Coimbatore. The highway is one of the finest and is great for a Bike trip. Taking the Udumalpet - Munnar Road is the best way to reach Munnar by road. Remember to take the Coimbatore-Udumalpet road to reach Udumalpet as there are other ways to reach there but the new highway is under construction and will be a very tough ride. And will take up a lot of extra time.
As you hit the Coimbatore-Udumalpet road, you will see a straight and a never ending stretch will beautiful coconut trees and open farms on the sides. The view is majestic. Even though it was a sunny day, the ride was quite enjoyable due to the amazing views throughout. By around 2PM I reached Udumalpet and what I saw left me spellbound. I could see the hills surrounded by clouds and I could feel it was raining up there and believe me I was way far from the hills. I was exactly at the foothills of Munnar and was about to enter the Indira Gandhi National Park. Yes! you have ride through the wilderness to reach Munnar. The weather changed suddenly from a bright sunny day to a cloudy shower.
On the way through the National Park (I will not refer to it as Jungle as it is highly controlled by the Forest Department). The way is a bit narrow all through the forest and you should be really careful with the speed as there is a high density of wild Elephants and other wild animals. Go slow and enjoy the view. Soon I reached the border check-post between Tamil Nadu and Kerala. Make sure you don't carry any sort of illegal drugs and alcohol as there is a proper checking at this post which when caught might end your trip right there. So, here you need to make an entry with your name address and vehicle registration number. Beyond this check-post, its Chinnar wildlife sanctuary known for its high density of panthers, elephants, deers and monkeys. You get to see a lot of warning sign boards through out the route as you might encounter animals crossing.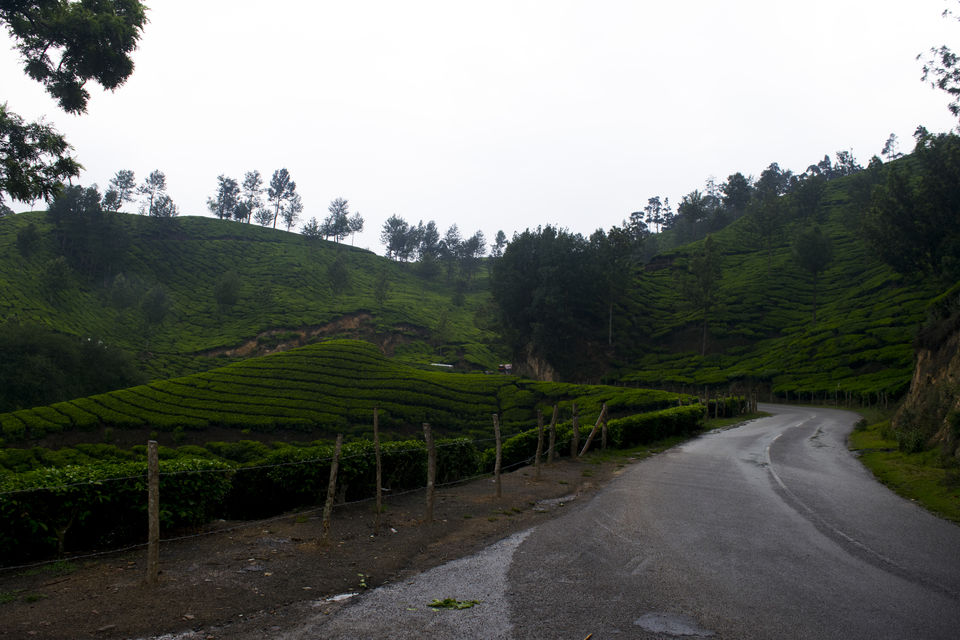 Soon after all the wild experience, I reached the magnificent tea gardens. As Munnar is known for its tea gardens, you will be riding in the beds of tea. Now there were no cliffs. The whole riding experience changed as I reached Gundumalai. There were tea plantations on both the sides and was all surrounded by clouds. It temperature started to drop as the elevation increased. One personal suggestion, Do not waste time clicking pictures and walking in the tea gardens as you will see a lot of it once you reach Munnar. Also, be careful with the leaches and insects in the tea garden. I got bitten by a black insect (still don't know what it was), and my whole thigh was swollen for a day. Make sure it does not happen with you. lol..
Finally, I was in Munnar, Kerala. There's a lot to do in Munnar. I took a cottage in main market area as it was open to all the directions. There are defined routes and tourist points which one can explore. Out of the 2 routes I decided to take the route to Top station as I planned to cover the other one on my way back to Coimbatore.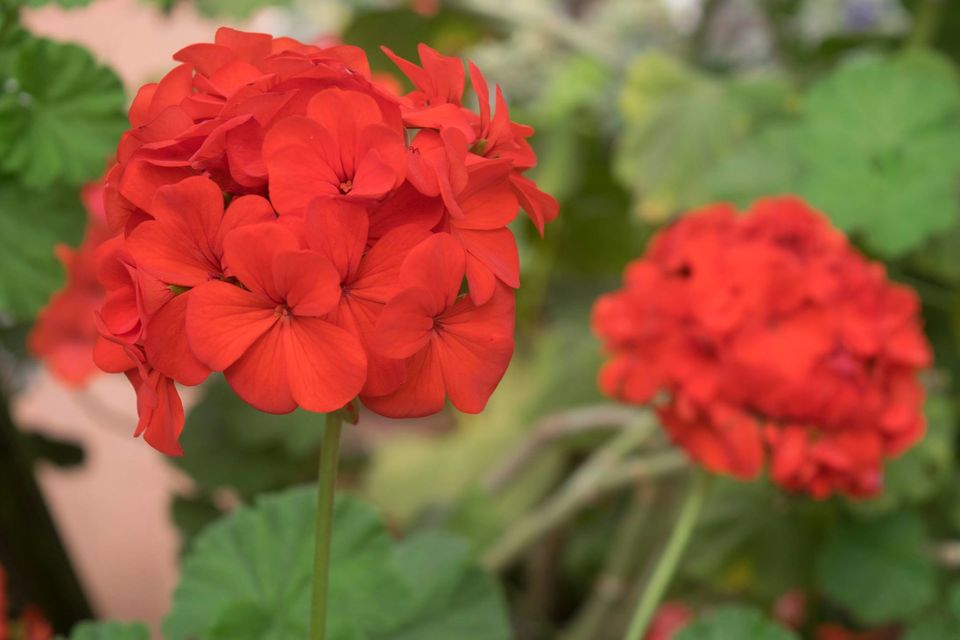 Now, my first stop was at the Rose Garden. Here you will get to see variety of flora species in India. Its not just the display of flowers but you can actually know about each and every plant as there are name tags mentioned with each flower. Its is a paradise for garden lovers.
After the flora exhibition it was time for some fauna. You guessed it right. It was Elephants! Munnar is known for elephants and your trip is incomplete if you don't get to see them. Talking about the next stop, it was Carmelagiri Elephant Park. Here you can have a great time having an elephant ride with your family or companions and it's quite pocket friendly.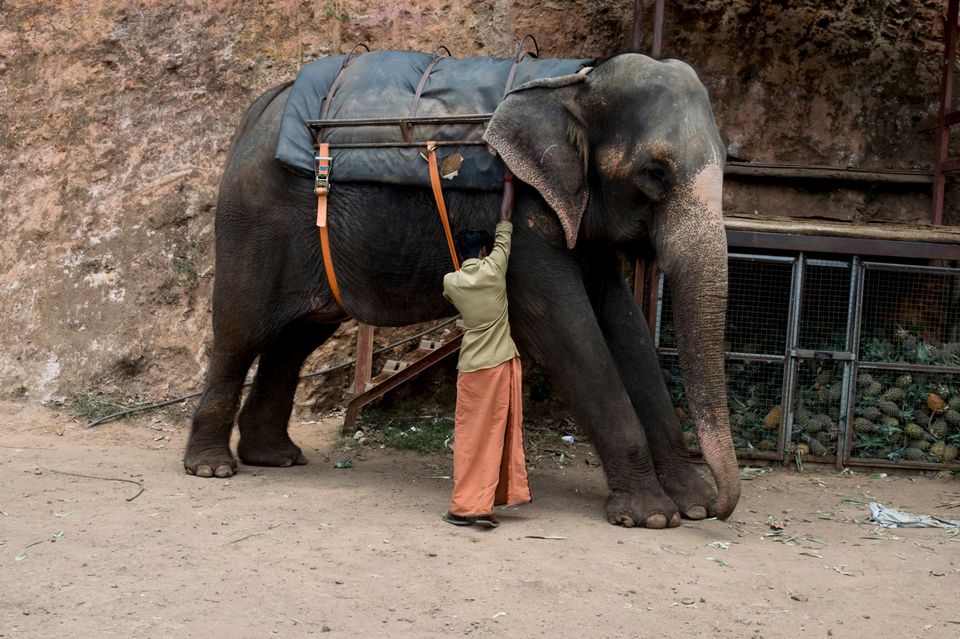 Riding through the tea gardens the next stop was the Mattupetty Dam. It was built in 1953 and offers splendid view of the water body and you can actually go near to the artificially created beach to enjoy the view. Apart from this it offers a lot of fun activities like speed boat rides, echo point, etc.
From here it was a long bike ride to the Top Station. As I kicked off from the dam it started to drizzle. I had to take short intervals as it started to rain heavily. Suggestion: Do not stop as the rain is just temporary. It is just the passing clouds. It rains almost throughout the year in Munnar region. I stopped over at tea shops and maggie points and enjoyed the rain. After almost 1.5 hours I reached Top Station.
In my opinion, the place was not that awesome. May be that's because I had experienced the Himalayas but truly speaking the effort that was put in reaching the top station was not paid off well. The worst part is it is highly commercialized. Here, you have to buy tickets for like everything. The managing committee have divided the whole area into two view points. Each one has an entry ticket. Although the ticket price is quite nominal but there is no point earning from the offerings that the nature has to offer. Anyone would have loved to pay if the view point/top station was kept clean and well maintained which was missing in this case. The whole place is surrounded by shops that sell the same homemade chocolates and tea leafs. The feeling that I got after hitting the Top station was not that fantastic. Obviously, the climate and the view were breathtaking but in whole the Top Station experience was disappointing. ('From top station you can also extend your trip to Vattavada, known destination for hippies ;-) )
From here, I headed back to Munnar as I had to reach there before sunset. I reached the cottage by 7:00 PM and thought of having rum or some brandy. After speaking to one of the house keepers at the lodge I got to know that the only liquor shop near Munnar is in Devikulam. Devikulam is around 10 kms from the main market and is known for its wild elephants sighting incidents. Risking everything I went to the liquor shop and managed to get some for the night. Being a delhite and a Punjabi I am a big foodie. I decided to have a good dinner before ending my day and I landed up at Hotel Maharani which claimed to offer north Indian food. Not getting into the details but it that was disappointing too.
Next Day it was time to hit the road again as I had to reach Coimbatore before night. The early morning breeze and the view of the roads of Munnar was a retreat. It was like being in heaven. The clouds surrounded and I cruised down the hills of Munnar. On my way back to Coimbatore I decided to cover the recently built Adiyogi Shiva Statue @ Isha Yoga Center. As mentioned earlier, to reach the Isha Center, I had to take the new highway which was under-construction. It was raining heavily and the road conditions were not that great which led to a huge delay.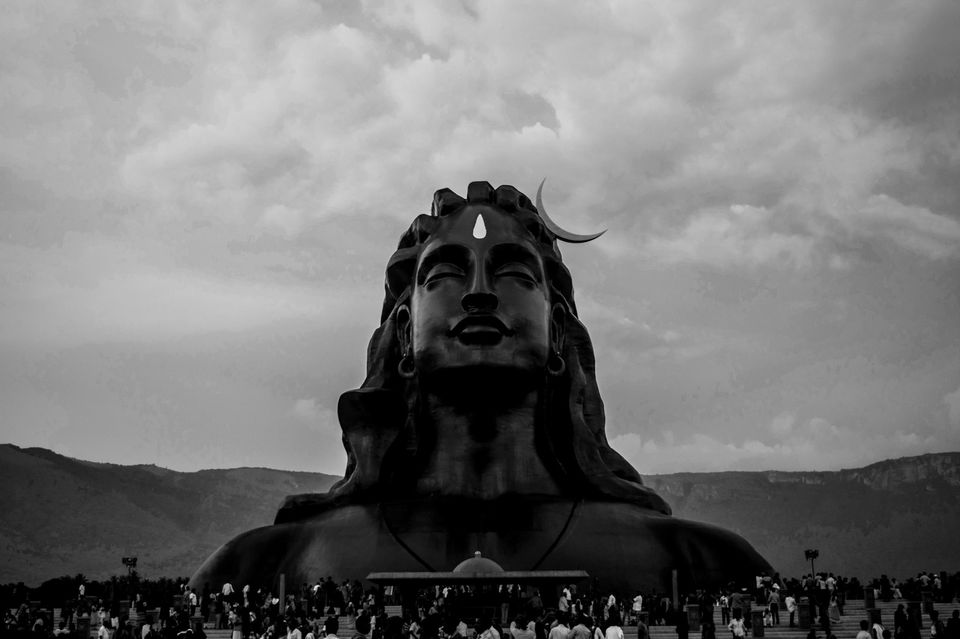 The Shiva Statue is 112 feet tall and was recently inaugurated by the Prime Minister of India, Narendra Modi on the day of Maha Shivaratri. The statue is located in the foothills of the Velliangiri Mountains of the Western ghats. The view, the feeling of relaxation and the feeling of liberation can be felt by just being there.
After experiencing all the thrill, excitement, fun, adventure and disappointment I finally reached Coimbatore and headed back to Chennai the same night.
"Everyday is a Journey and the Journey itself is Home"