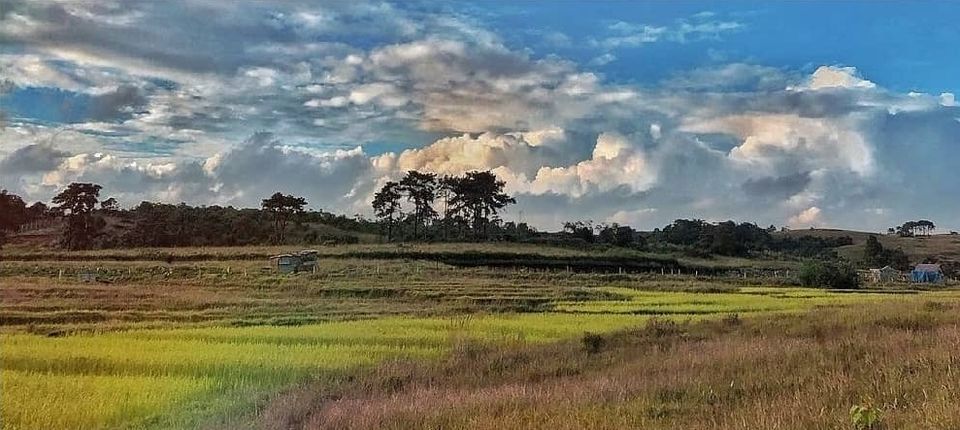 Cherrapunjee (also spelled Cherrapunji), is a town in Meghalaya which everyone can relate to from their childhood textbooks as being the wettest place on Earth. Though this title is no more held by Cherrapunjee (Mawsynram – another town in Meghalaya holds this position now), it still receives plenty of rainfall during monsoons.
Supported by high plateaus and steep valleys, high rainfalls enable Cherrapunjee to have countless waterfalls of all forms and shapes. Mystical waterfalls, abundant caves and one of its kind double decker living root bridge makes Cherrapunjee a must visit for anyone traveling to Meghalaya.
The route from Shillong to Cherrapunjee is arguably the most scenic one for a road trip in India. And if you are lucky to find the right weather, then it would the perfect icing on the cake!
As myself and @the_pandasoul crossed the city limits of Shillong, we found ourselves driving through the clouds, across the undulating roads. While one side of the roads are lined with thick forests of pine and other evergreen trees, the other edges into deep gorges. The crisp air and the cool, wet weather made us feel refreshed inside out!
With Cherrapunjee raining almost all year round, It is one of the most beautiful town in Meghalaya and should be a place in everyone's bucket list visiting North East India.
📍 Cherrapunji, Meghalaya | December 2019
Photos shot on Nikon D3300 (Lens 18-55mm)