It was around 11 AM when we reached kathgodam, a town in the Nainital district of Uttarakhand.
We were going to a small settlement in the lap of Himalayas -Munsiyari (literally translated it means place with snow).It takes around 11 Hours to reach Munisyari from Kathgodam and it was not recommended to travel in dark on the treacherous roads hence we were going to make a pit-stop in chaukori for a day .
Our cab was waiting for us at the railway station ,without waiting we left for our destination for the day.
The entire journey comprised of amazing views.
It was around 6 pm, we were an hour away from Chaukori when it started raining and it wasn't just rain, there was a hailstorm .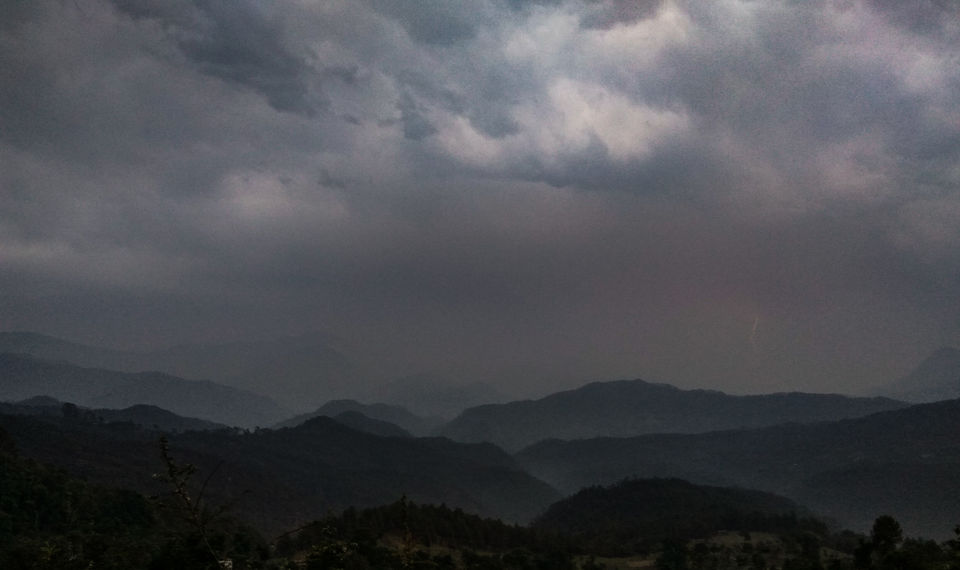 We reached Chaukori around 8 pm, it was still raining heavily. We reached our guest house and discovered that there is no electricity in the entire town, luckily there was generator in the guest house.
The next morning power was still not back on, upon checking with the staff we found that there was an issue with an transformer and it will have to be replaced and it will take upto 48 hours ????.
We spent the day visiting near by places .
The next day we left for munsiyari. The views through entire route was amazing. The journey that was supposed to take 5-6 hours took 8 hours as we stopped a lot along the way just to admire the view (and of course take photos :P ).
We reached our hotel Munsiyari around 3 and the view from our hotel was just Mesmerizing. It gave a clear view of the panchachuli peaks of the himalayas .
Straight away after reaching our hotel we left for the Nanda Devi Temple . 
The next day we started early as we were going to trek to the khaliya top , we went to the height of almost 3000m and the view from the top was just breathtaking and worth all the effort that we put in to get their .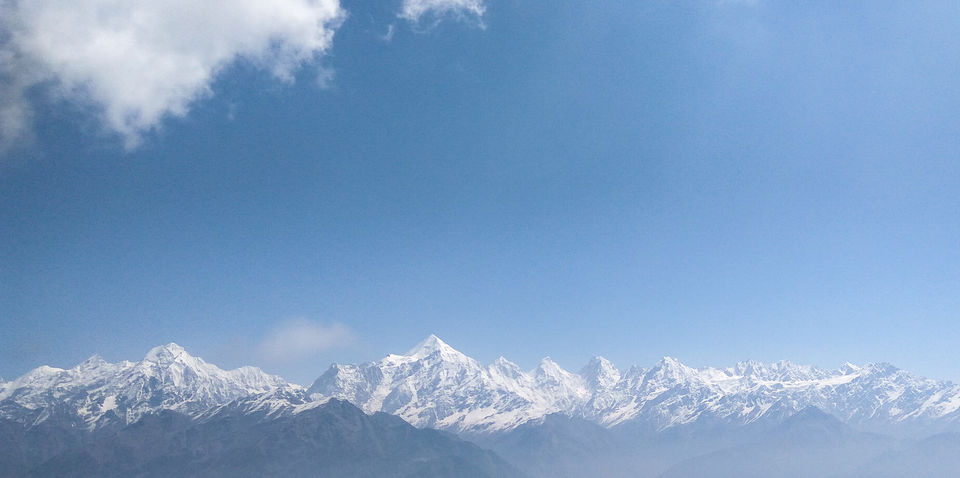 We spent another day just relaxing and admiring the Himalayas before going back .