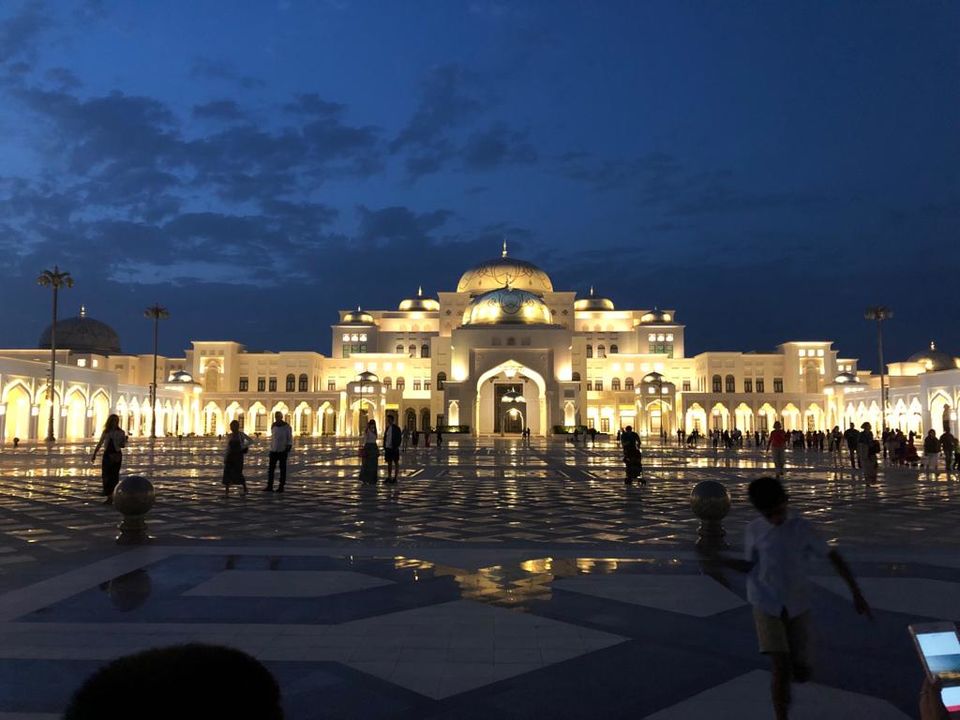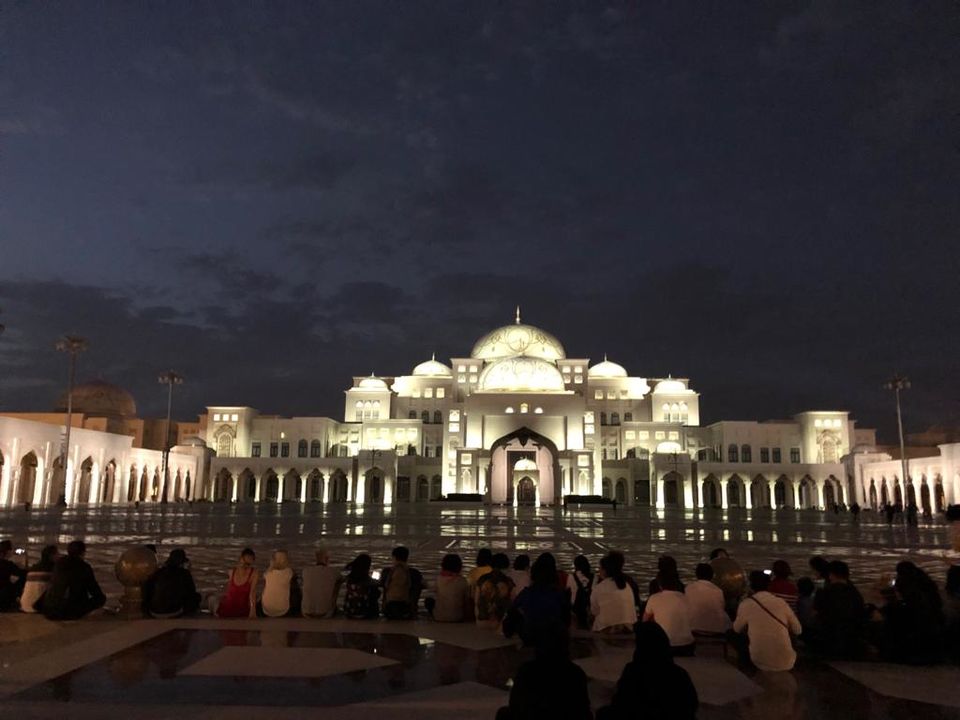 For the first time in weeks, I woke up at the break of dawn. This particular day of last summer is still vivid and immediate in my memory, unrivalled for its originality – April 22, 2019. Unlike every other day, I did not snooze the alarm a gazillion times. I was hyped for a royal adventure. Ever since childhood, like any other kid, I've fantasized the surreal royalty displayed in Aladdin. To experience it for real was beyond my wildest dreams. The magical tales I wove in my tiny head was going to come alive. What more could I want than that! Thought I'd give you a sneak peek into the Arabian wonder before your visit. It was a fairy-tale like day.
When 'The Presidential Palace' of Abu Dhabi opened its majestic doors to the world, I was the most thrilled. Built on the Ras Al Akhdar peninsula, Qasr Al Watan, a classic example of Arabian architecture, echoed enchanting beauty. I remember the first time I stepped into the iconic building – the architectural opulence awed me. The labyrinthine of pearl white domes had a mysterious aura. I knew I was in for a real royal treat. I explored the majestic hallways and picturesque gardens. Immersing myself in the rich Arab heritage, I was carried away. We stopped by two gift shops to buy souvenirs. Despite the contemporary setting, a presentation revealed the scientific innovations that would drive the future of the country. It was a conflation of the past, the present and the future.
Being the selfie maniac that I am, I headed to the lattice-inspired sculpture by Mattar bin Lahej and clicked a couple with my friend. It turned out quite beautifully.
The palace has two restaurants and a café inside the library. Also, the grab-and-go outlet, Legma, has several delicacies. If you ever visit this place, don't forget to try the quzi at the royal banquet. It is a popular dish among visitors. The cool breeze after sundown was almost therapeutic. In the evening, there was a stunning light and sound show called the Palace in Motion. Projected onto the façade of the palace, it was the icing on the cake. A dazzling story was told in three acts. I've got to say, for me, it was a one-of-a-kind insight into the history as well a glimpse into the future of the United Arab Emirates. I truly enjoyed the slice of the region's culture.
Opening Hours: 10 a.m. to 8 p.m. everyday.
Tickets: A palace and garden ticket – AED 60 for an adult and AED 30 for children aged 4 to 17.
A garden only ticket and visitor center costs – AED 25 for adults and AED 12 for children.
Private guided tour ( individuals or groups of up to 20 )in English or Arabic for AED 600.
I'd recommend booking e-tickets ahead of time since the place tends to get crowded.