After falling in love with the pictures from Cappadocia and finally deciding to go there, we were a little unimpressed with the daily tour options. So, we decided to rent a car and explore the region on our own.
We landed at Kayseri airport at 8 in the night, rented a car from Hertz and reached Goreme after a smooth 1h15min drive.
Our beautiful room at Carus with great view awaited us. It was mesmerizing.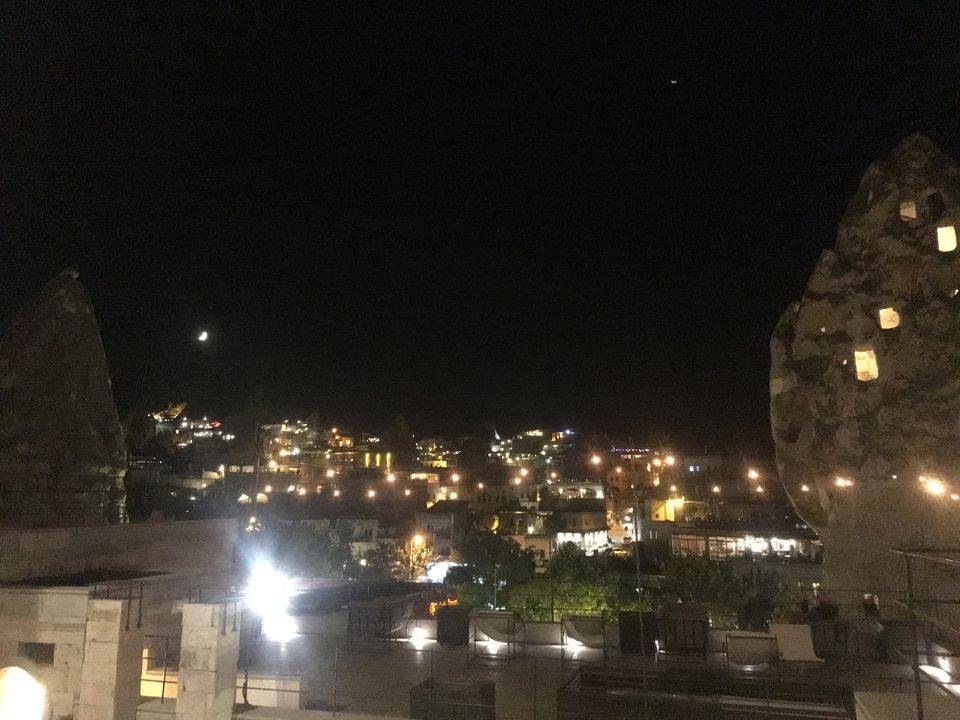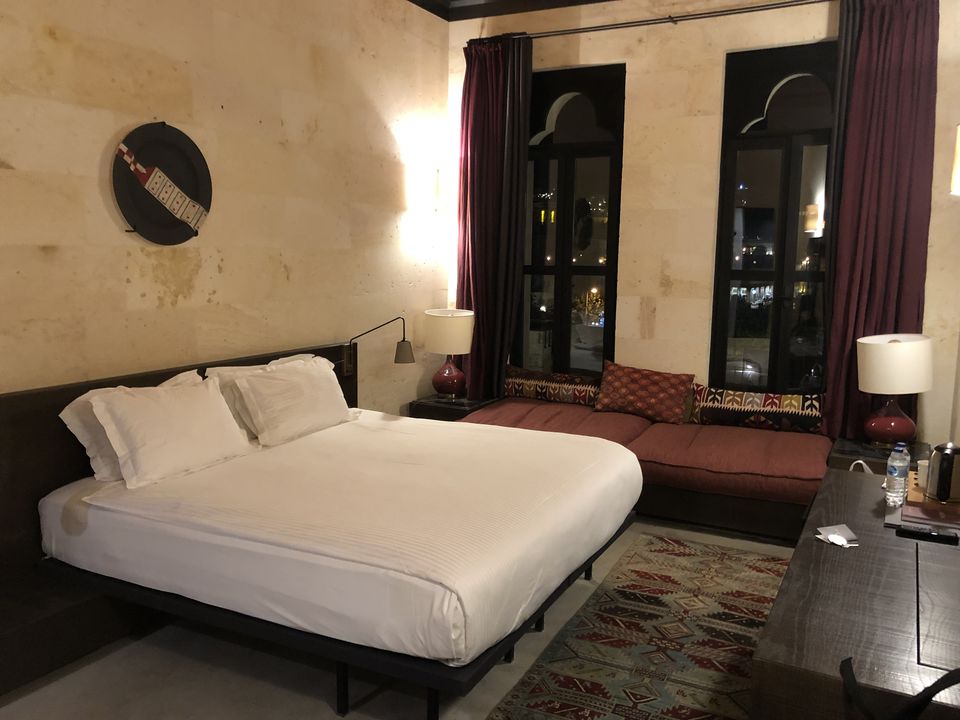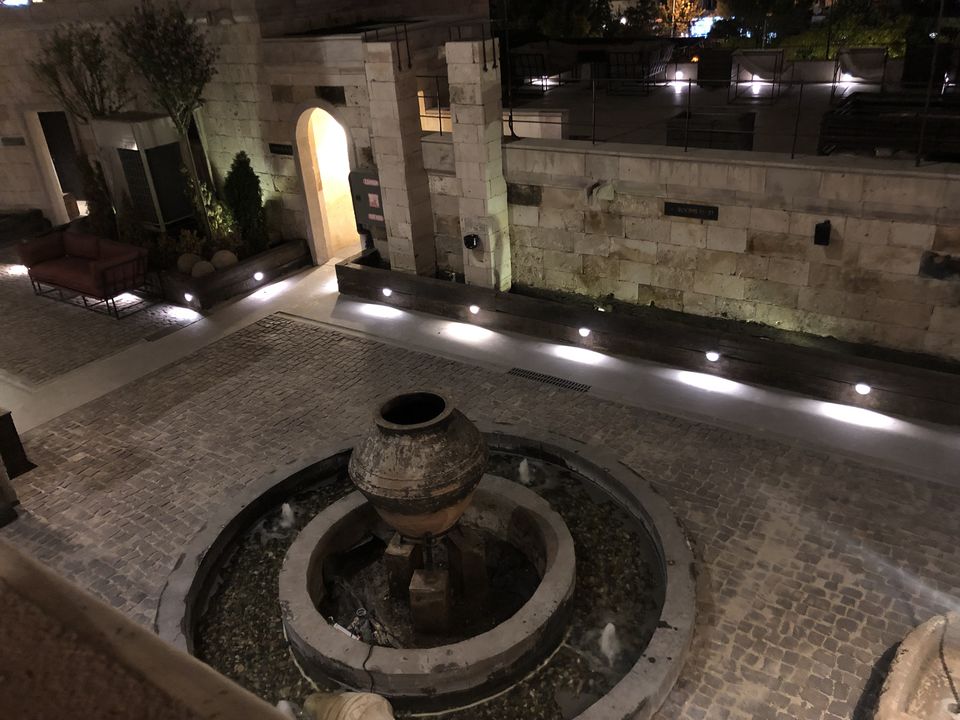 Although we were tired from previous days (A wedding in cesme and a visit to Pamukkale), but we went out to eat in Indian Restaurant and then smoke sheesha and drink beer at amazingly cool Pasha Cafe just outside our hotel and ended up staying there until half past one in the night.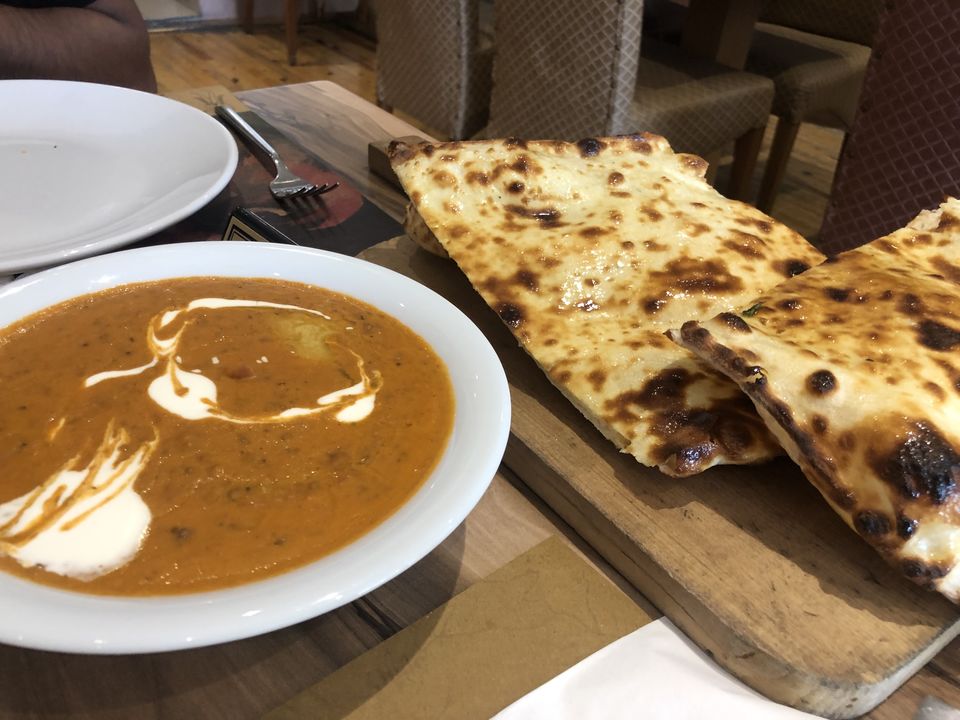 Having booked our balloon ride for next morning, we had to wake up around 4 to be picked up at 5. The blowing up of balloon at the dawn was an amazing site to watch. Little can be written to explain the immense pleasure of the balloon ride experience, so I will let the following pictures do the talking.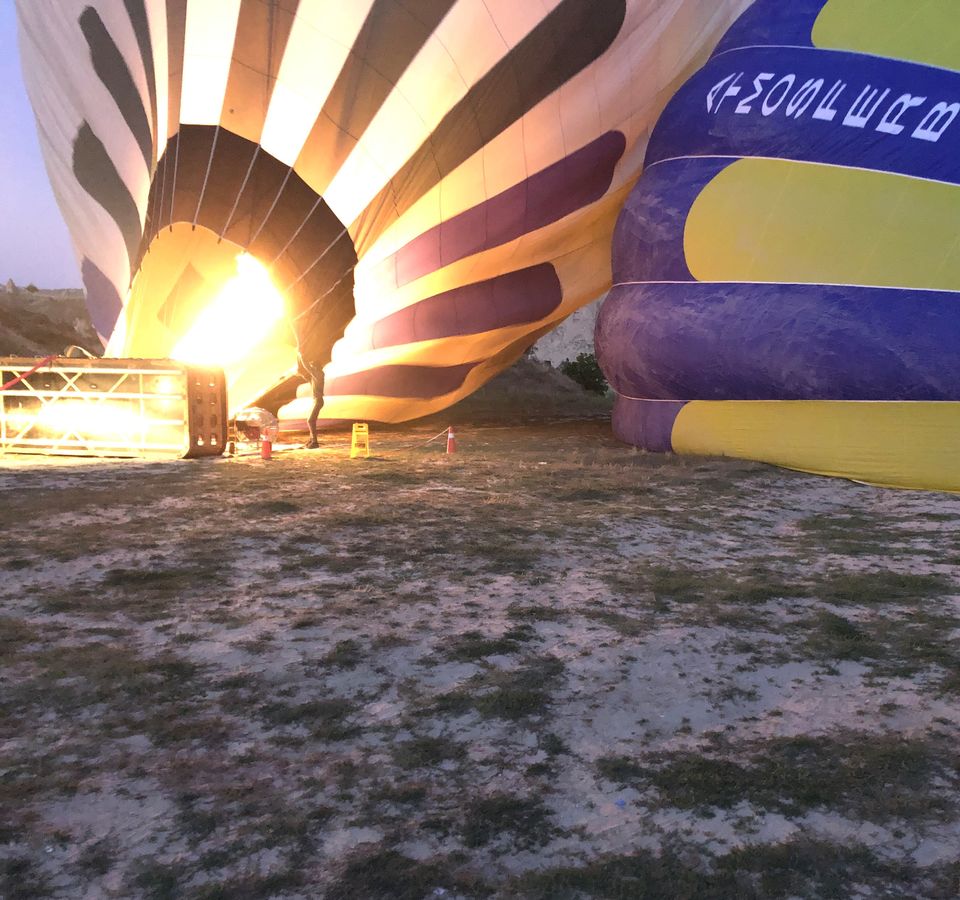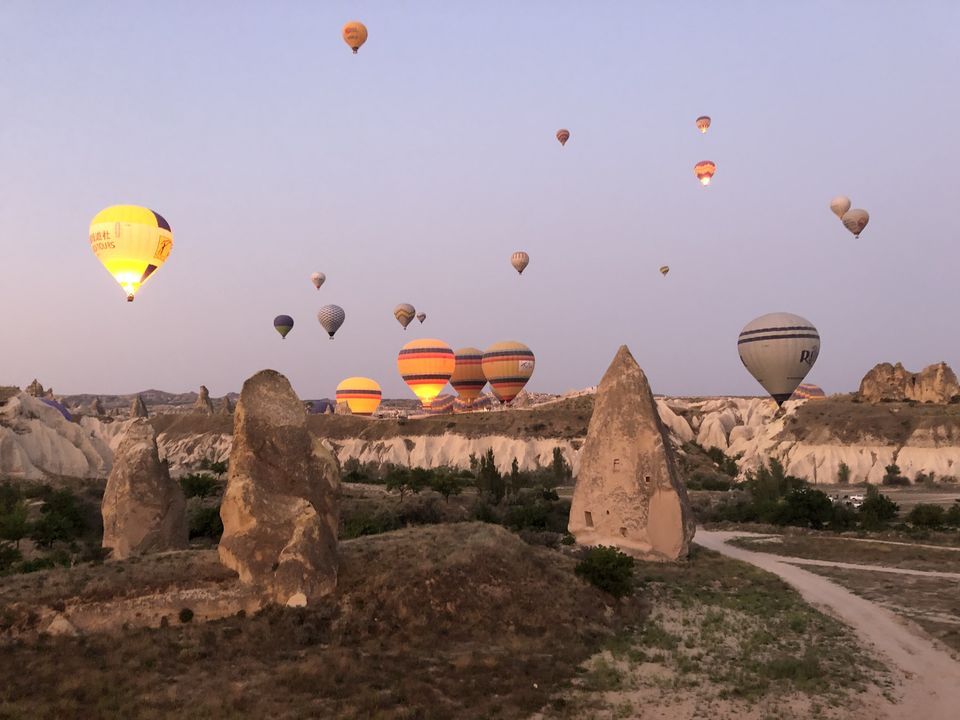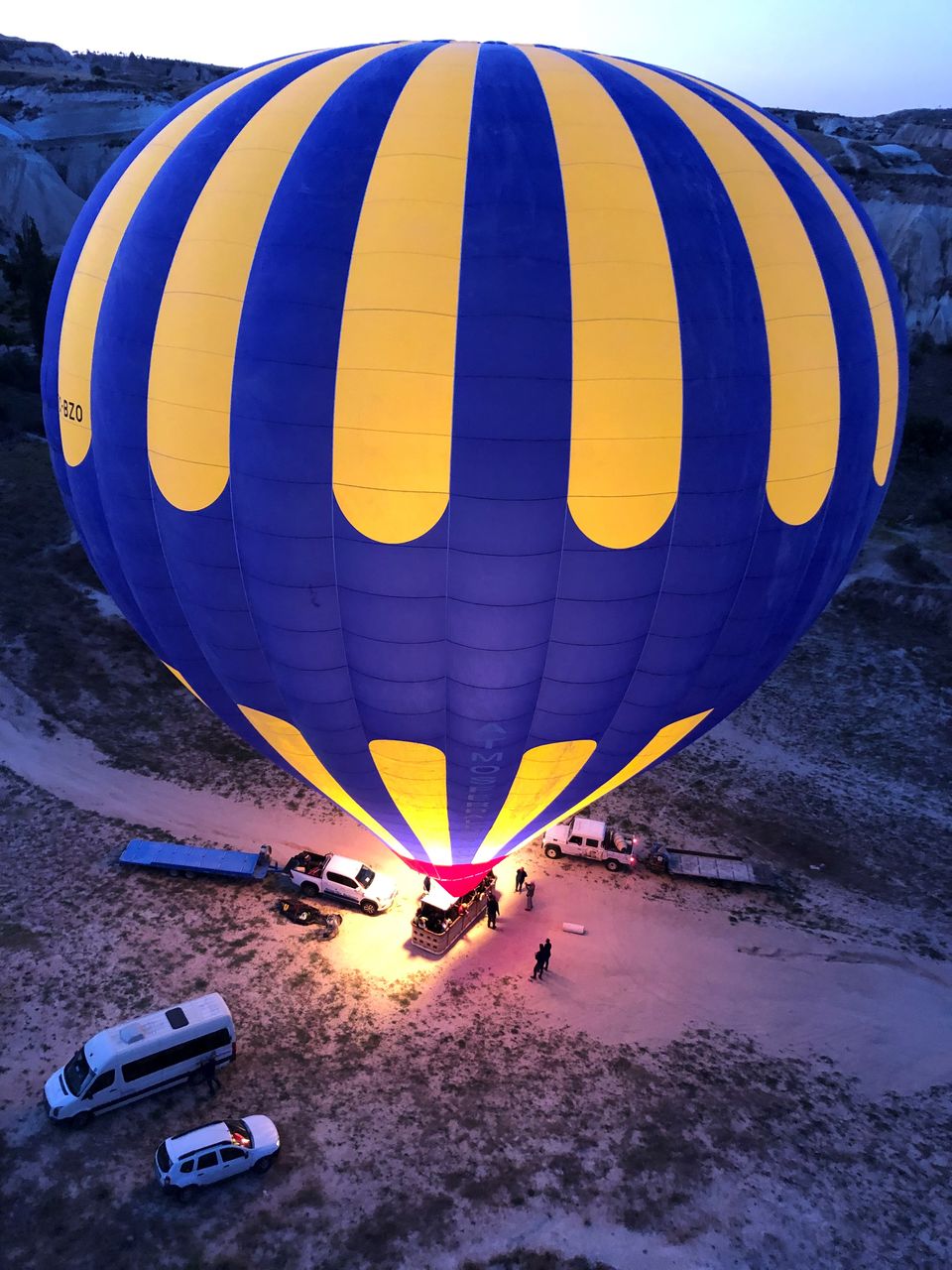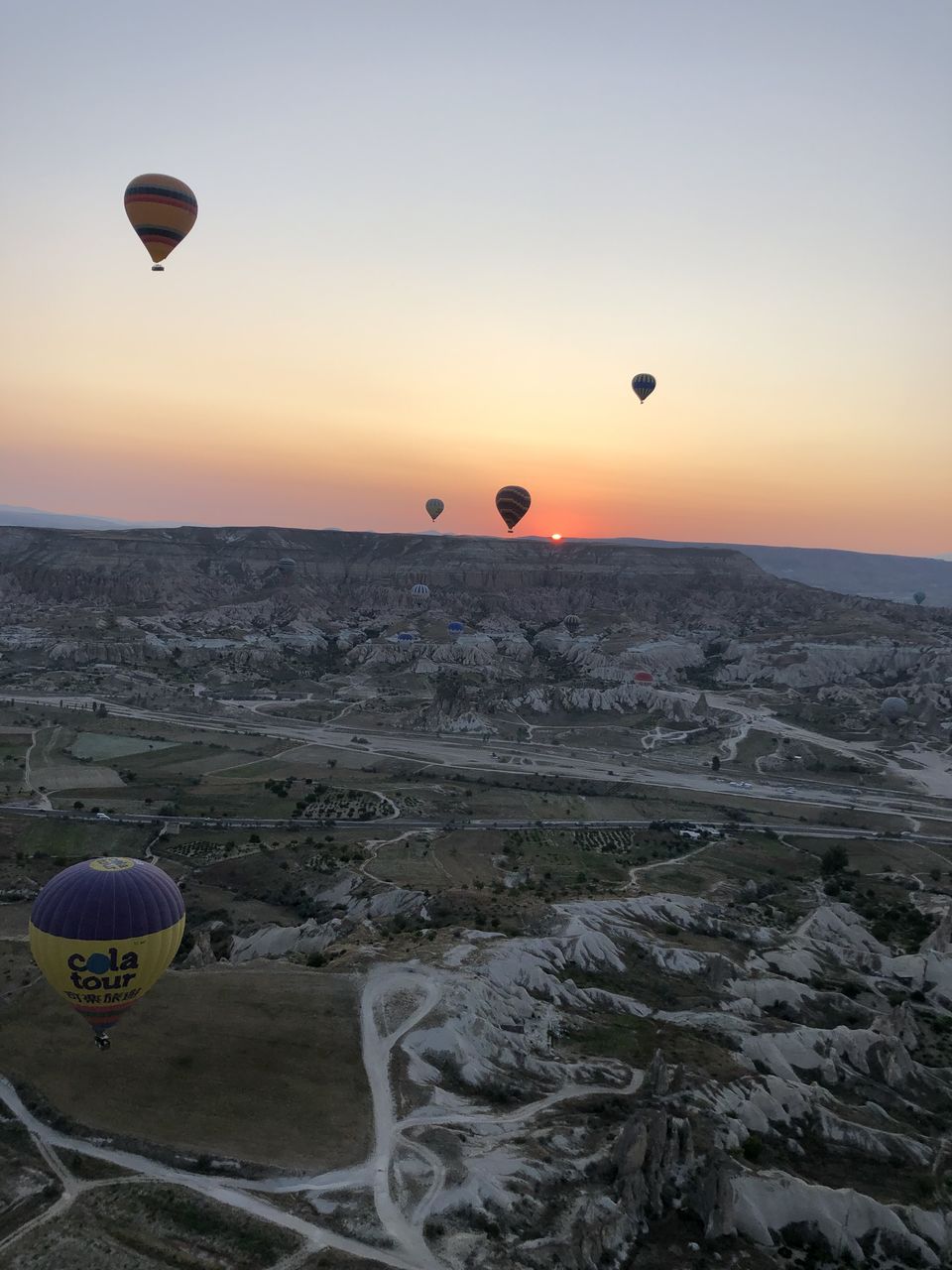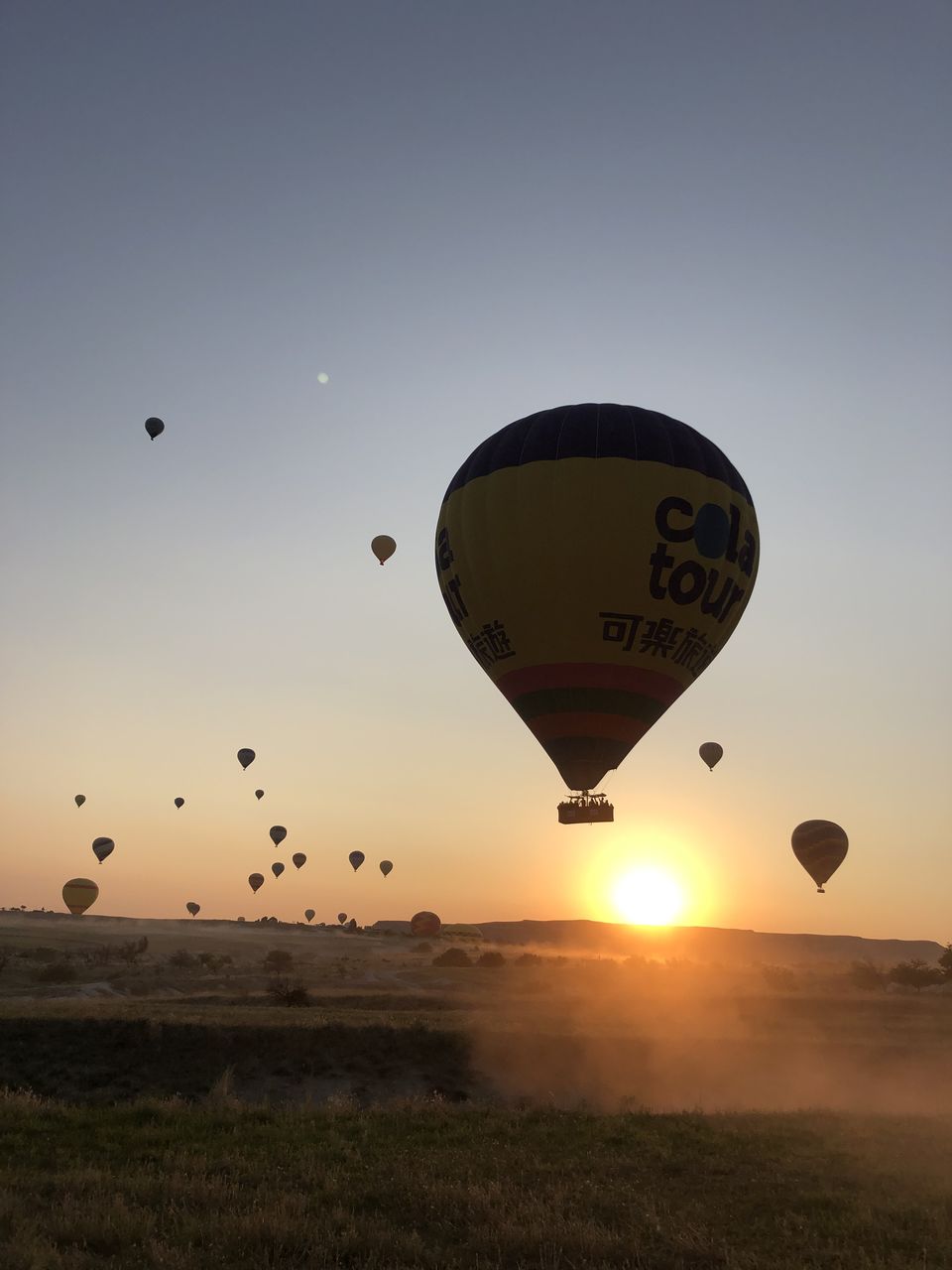 Special highlight for me was to see the sunrise twice that morning!
After the balloon ride, we went back to the hotel (by 8). Had an hour of sleep and had breakfast.
We first headed to the imagination valley, hiked around for 30-40 min, clicked pictures. It was a bit hot to be outside and we were in awe of everything we had seen from the balloon.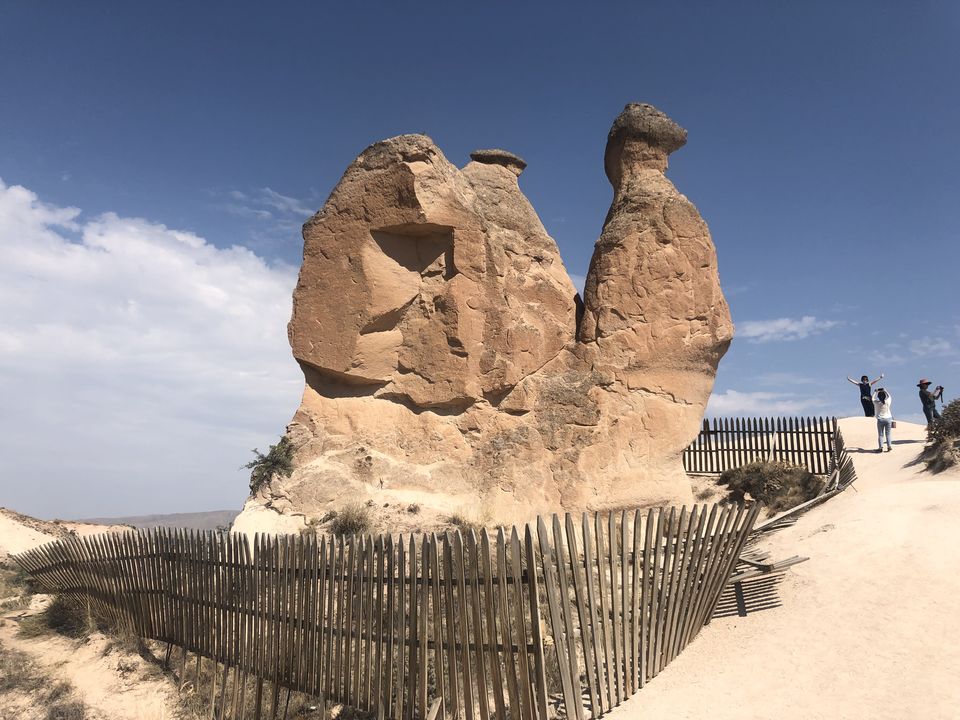 After this, we headed to Zelve Open Air Museum. There is a ticket of 18 TL to visit, and a parking fee of 5TL. It was a nice place. We took the longest hiking route ( around 1.5hrs) and spent some peaceful time in some of the caves.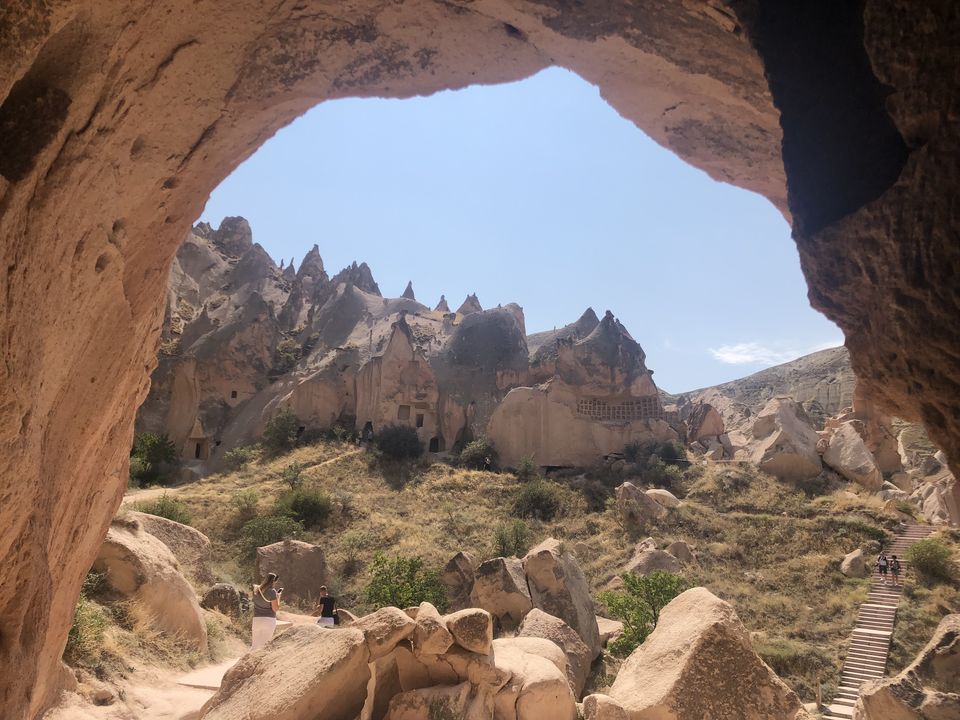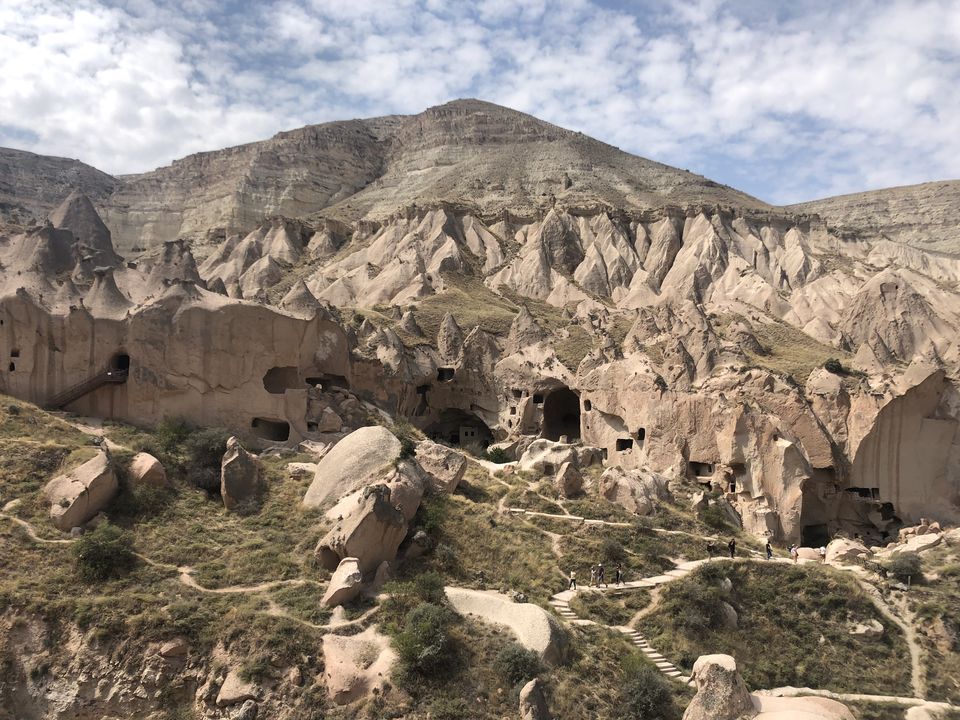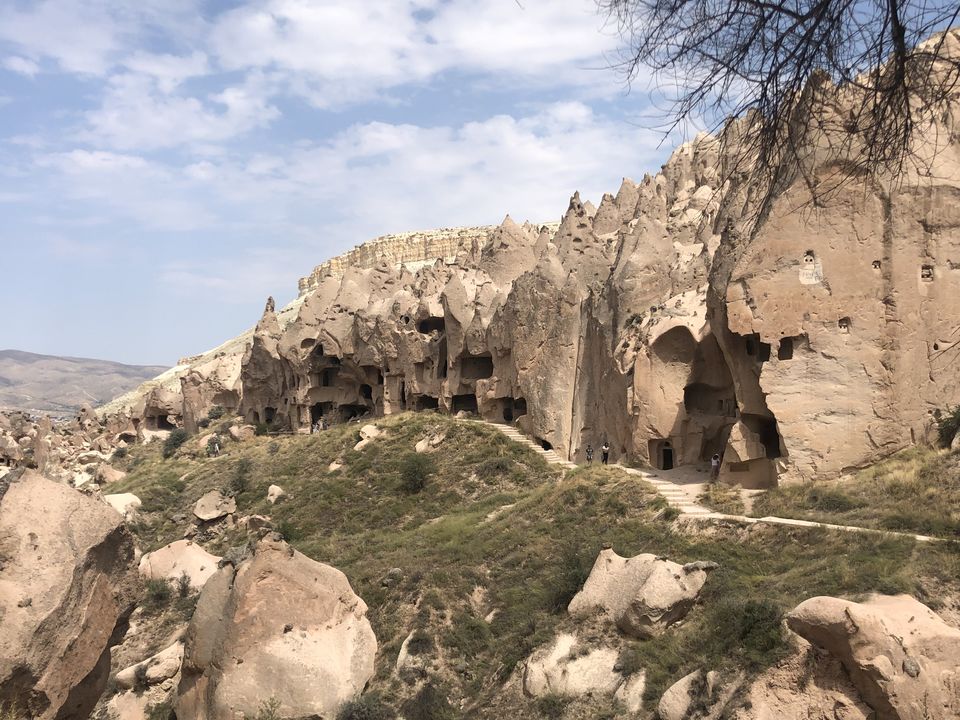 After this we went to Pasbag valley. The entry and parking is free but you have to walk a little from the parking space. We had already seen the structures very close from the balloons this morning, and we were tired so we didn't spend much time here.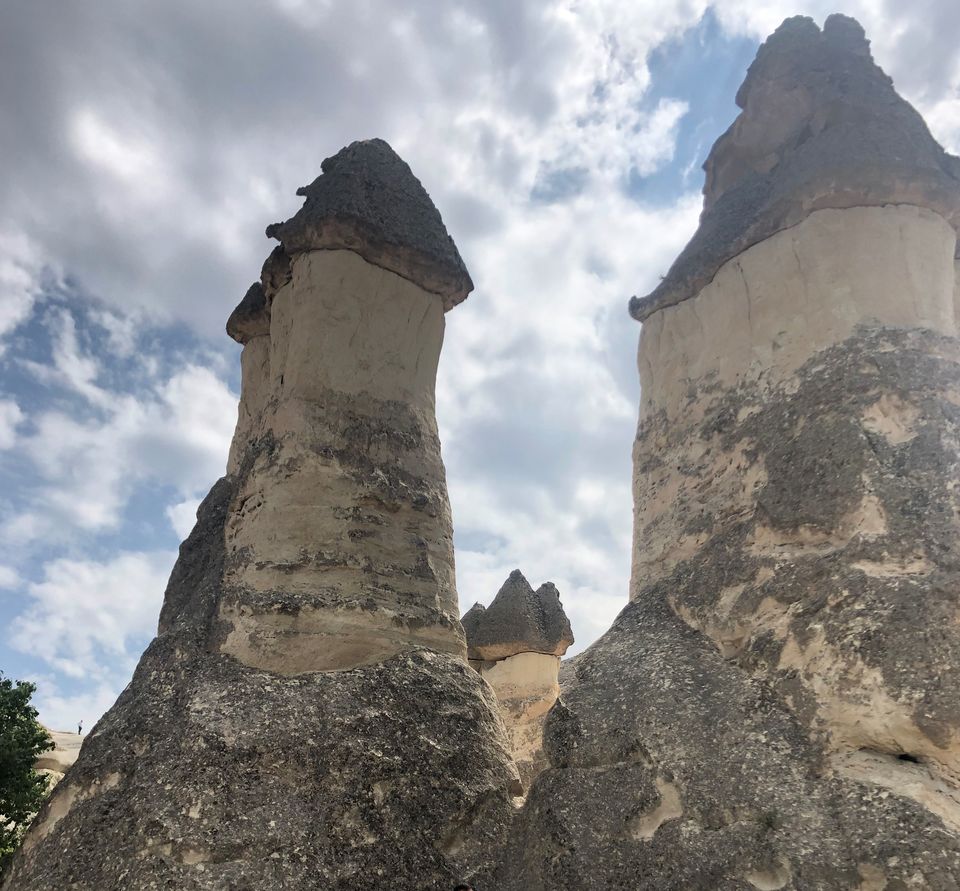 Then we drove back to Goreme town, had lunch and had a nice sleep of 2 hours.
After waking up at 5, we drove to Avanos town to look at some pottery shops. Some of pottery was very beautiful but very expensive. While roaming around (I mean driving around) in the center of Avanos, we ended up at the hanging bridge. It was a good place with many artistic installations, and it seemed there were much more locals than tourists.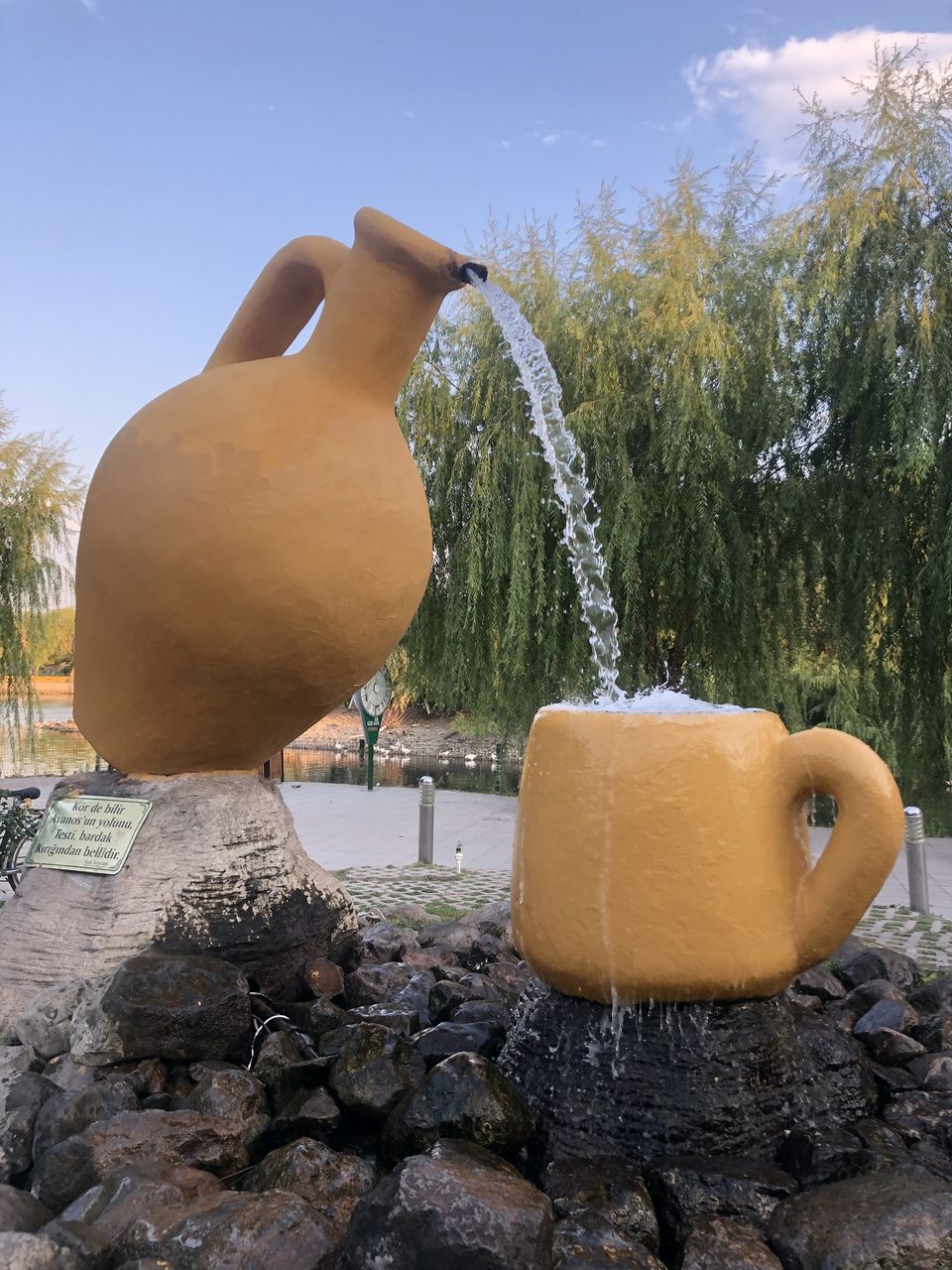 Drove back to Goreme, had dinner again in the Indian restaurant. Roamed around the streets and souvenir shops of Goreme and the ended the night relatively early (11ish).
Next morning, we took time to wake up, had lazy breakfast and then made use of the swimming pool and Sauna facilities of our hotel and then checked out around 12:30. We still had until late evening in Cappadocia.
Our first destination on this day was the Uchisar castle. It is another impressive structure in the region and looked very good from up close. There is an entry ticket of 9TL and a parking fee of 3TL. We climbed the fort, its a uneventful climb and you can see most of the region from the top. There were lots of tourist on the top and IMHO, you can skip climbing up and just watch it for some time from the bottom.
Next destination for this day was Love valley. We had to drive a bit offroad (3-4 kms) to get there. There are some installations for couples to get clicked.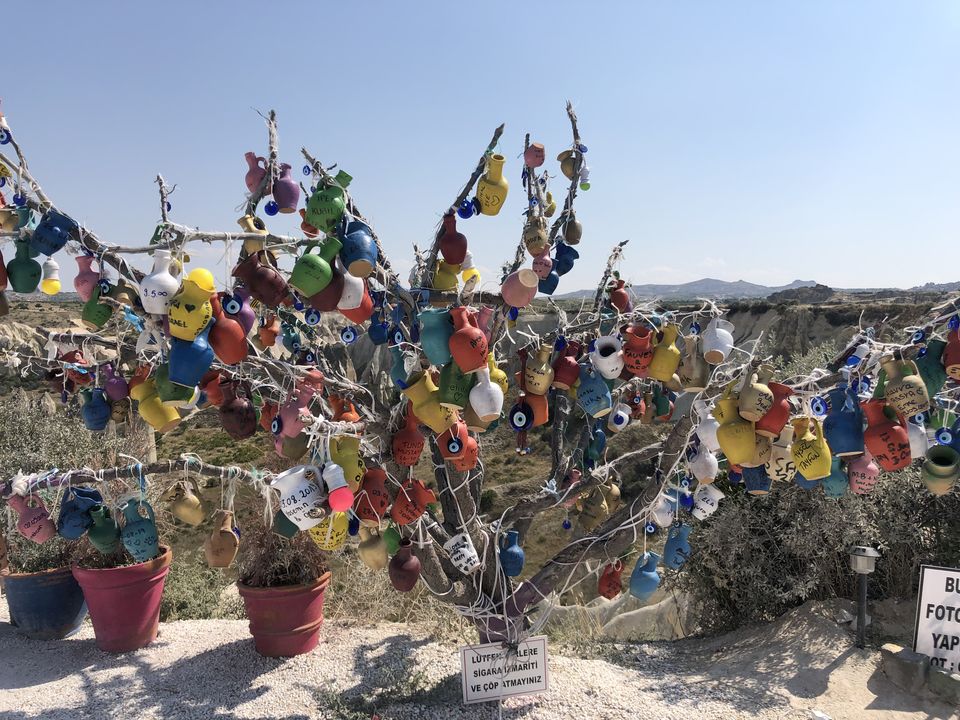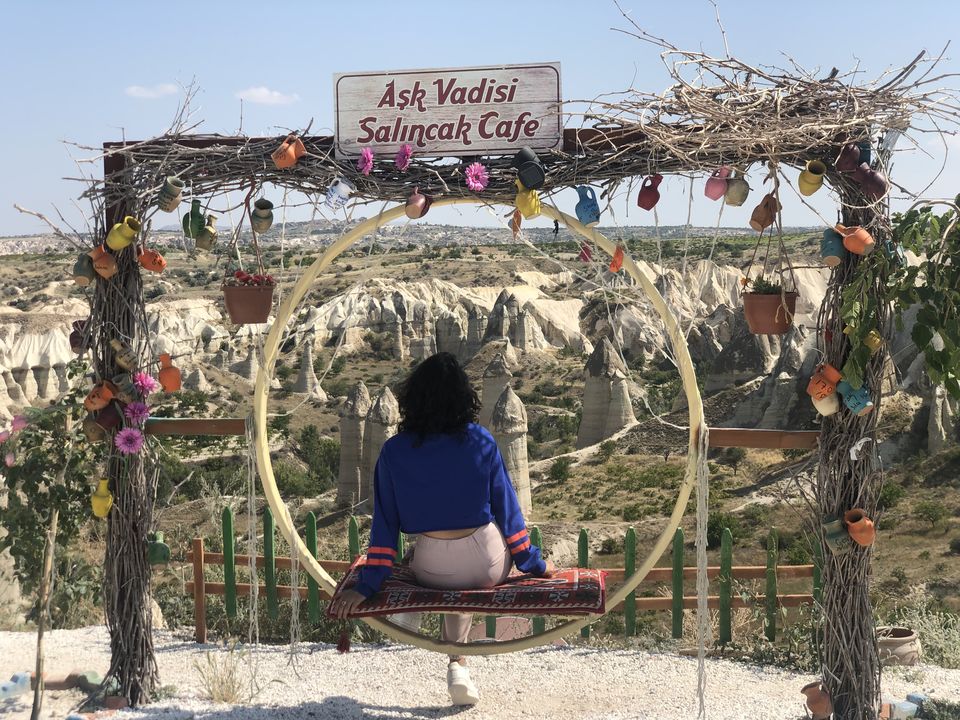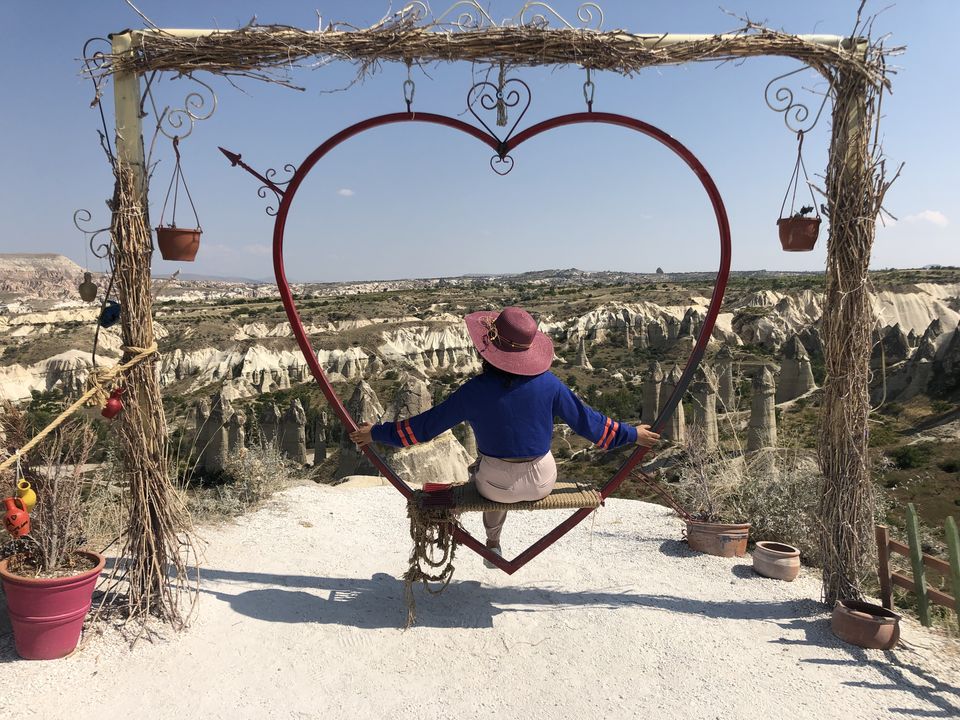 From here, we drove back to Goreme town to have our late lunch.
After late lunch we drove to the rose valley which seemed nothing new (may be because of the scorching sun). Then we drove to the Goreme open air museum but didn't feel like going inside ( I think I was a little tired from the heat).
In the end we decided to drive to Avanos, spend some time near the river before starting our drive back to Kayseri around 7 PM.
With all the driving we spent fuel worth 125 TL and we paid 460 TL for car rental. I think, it was a very economic affair.