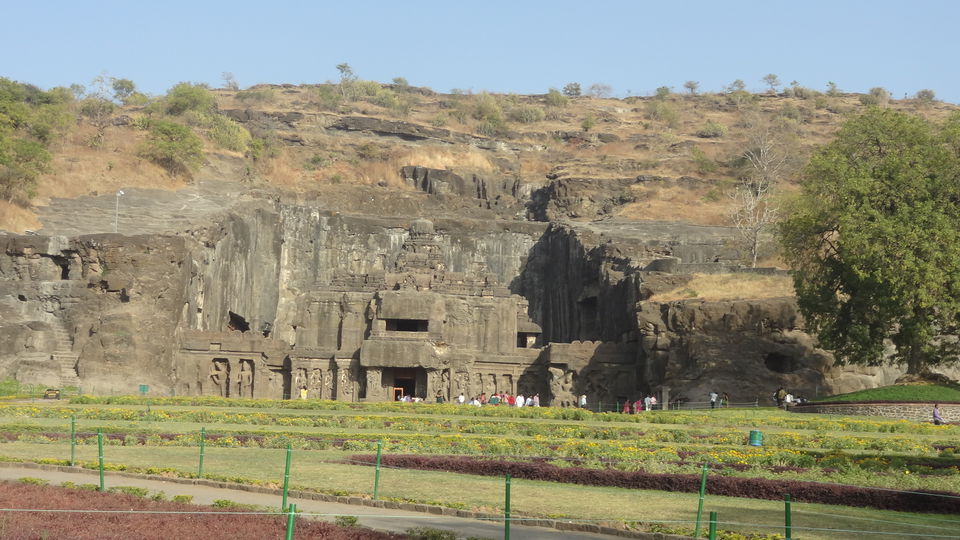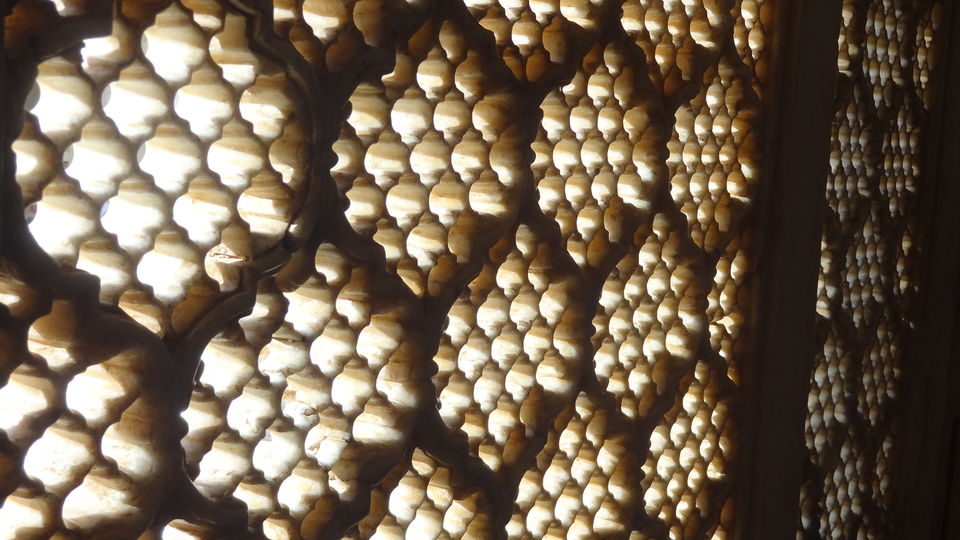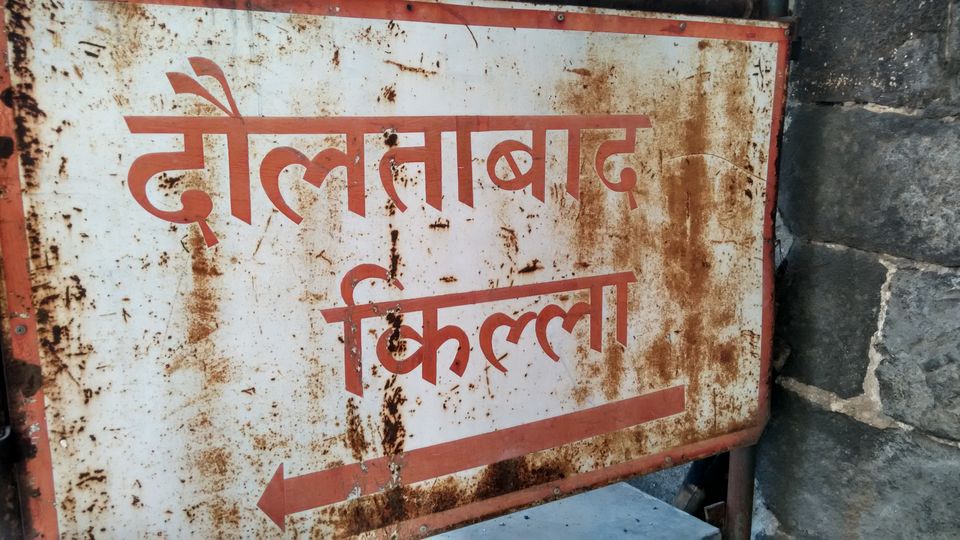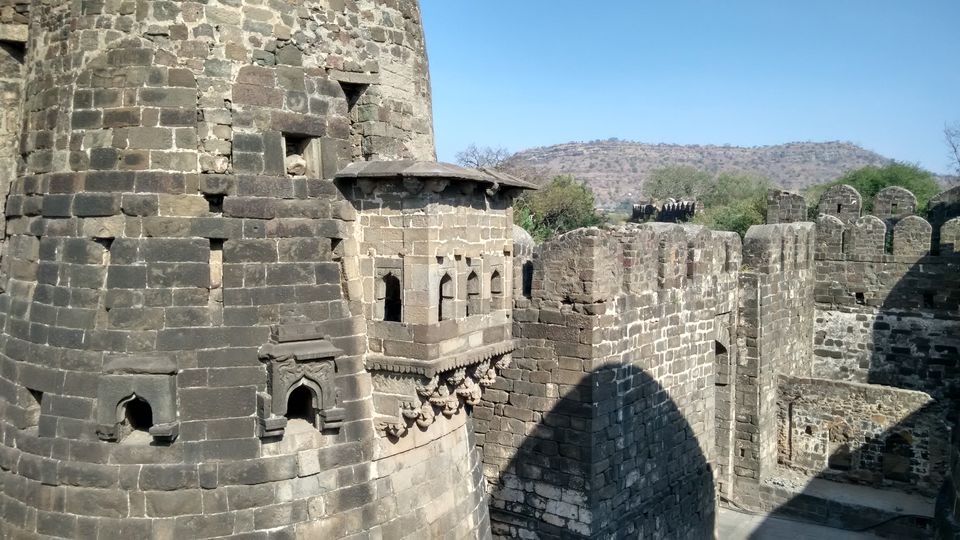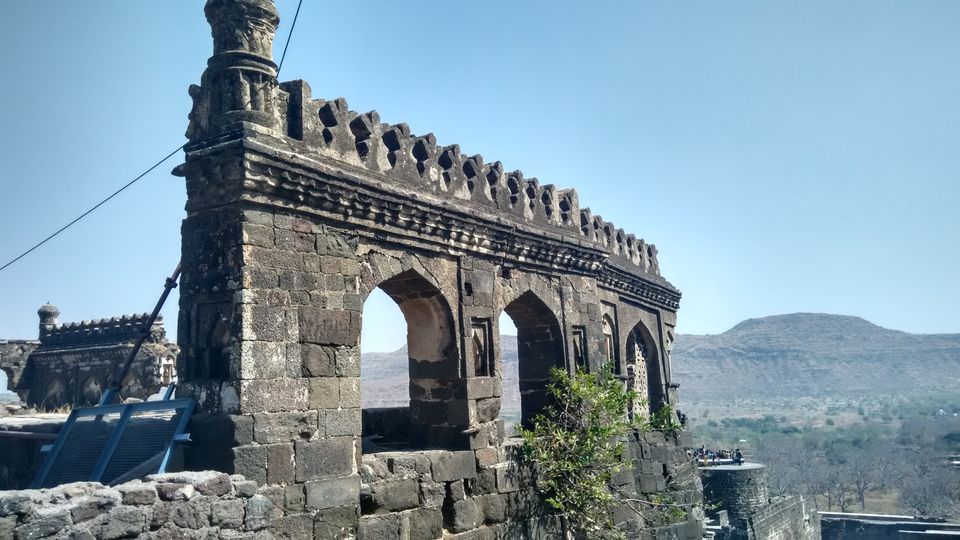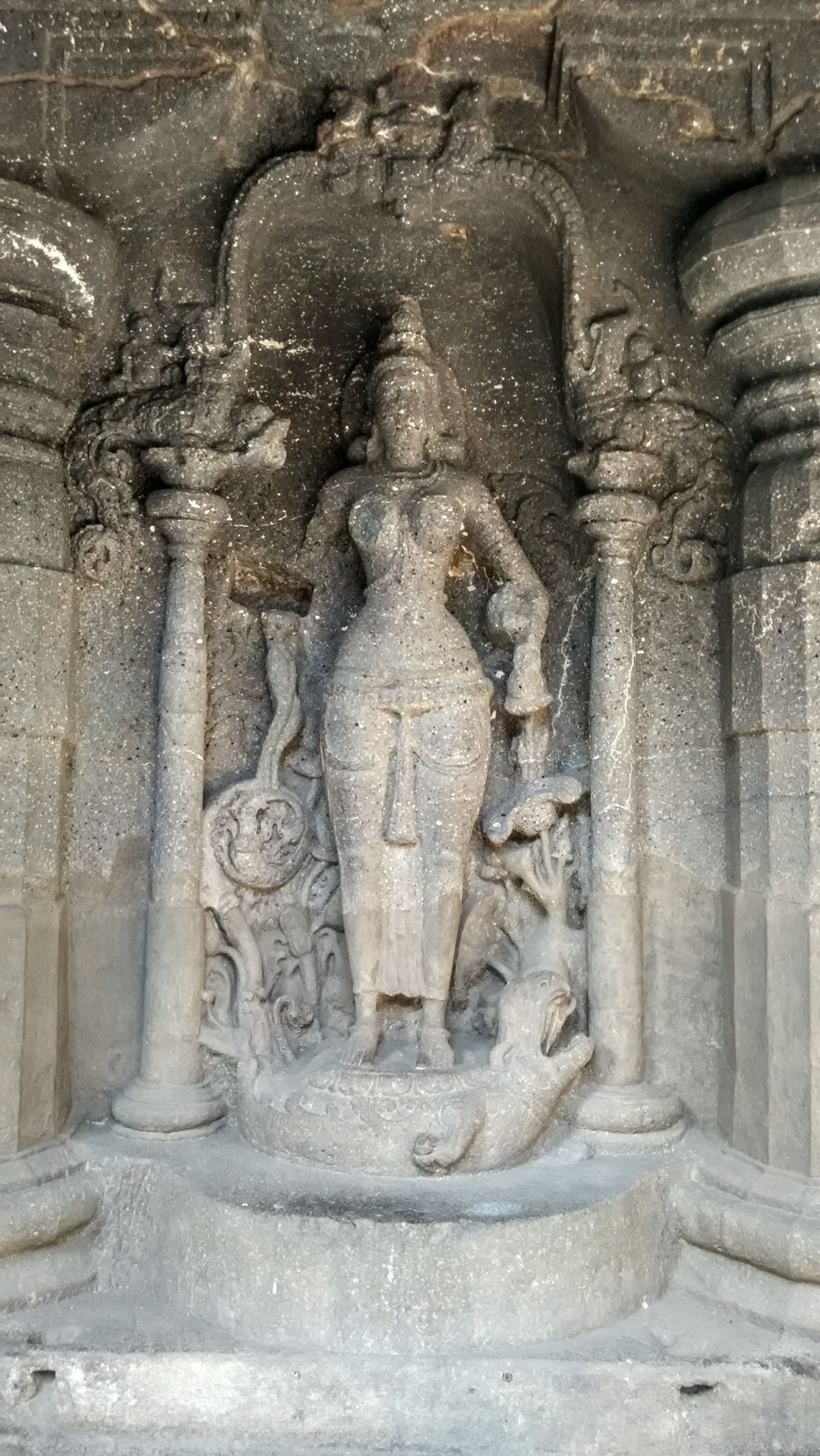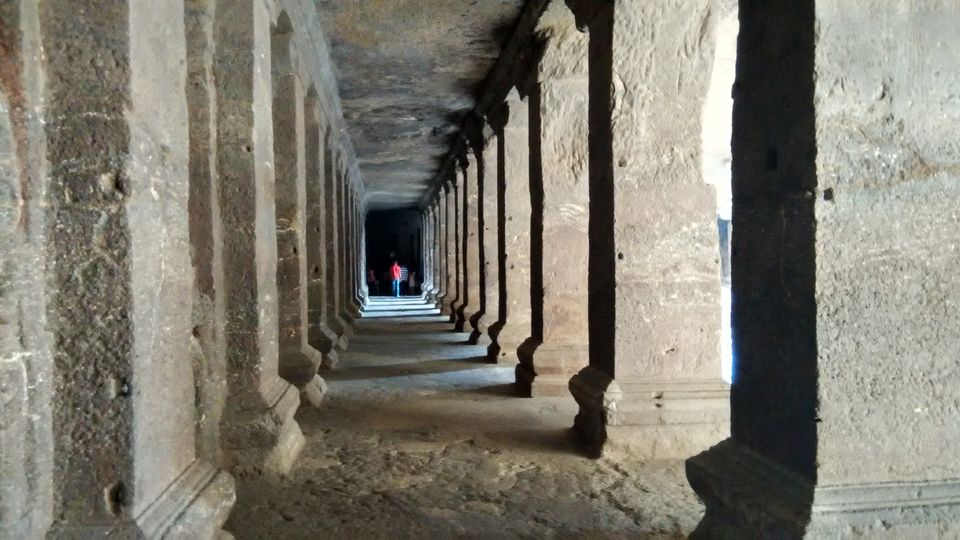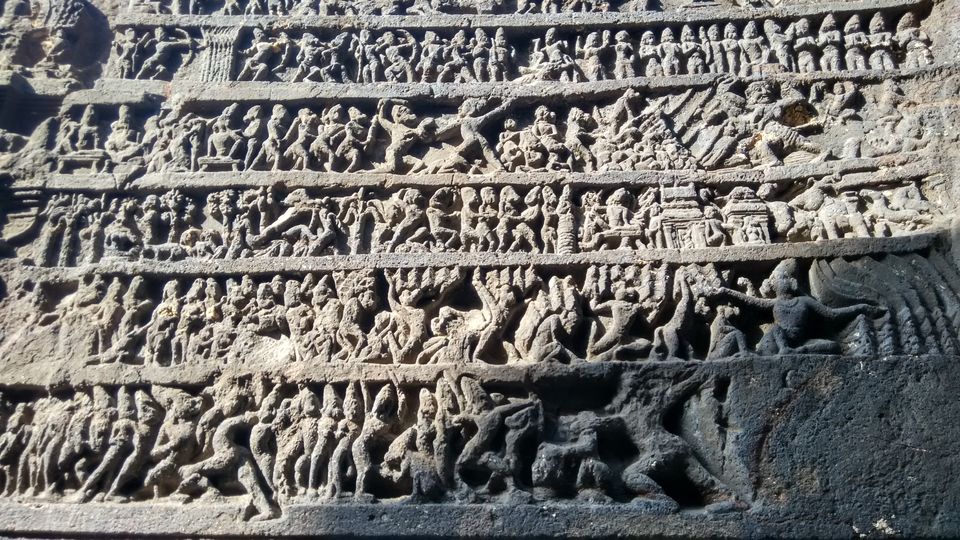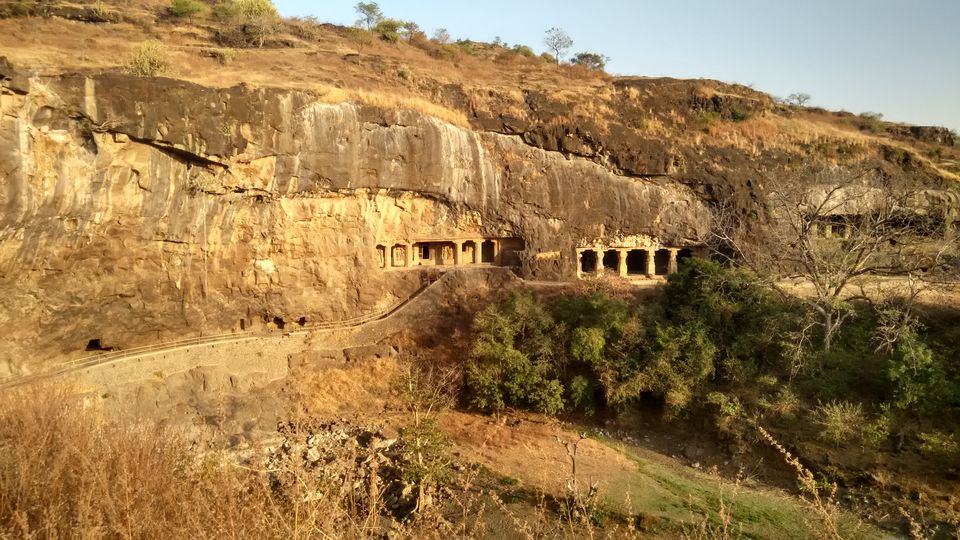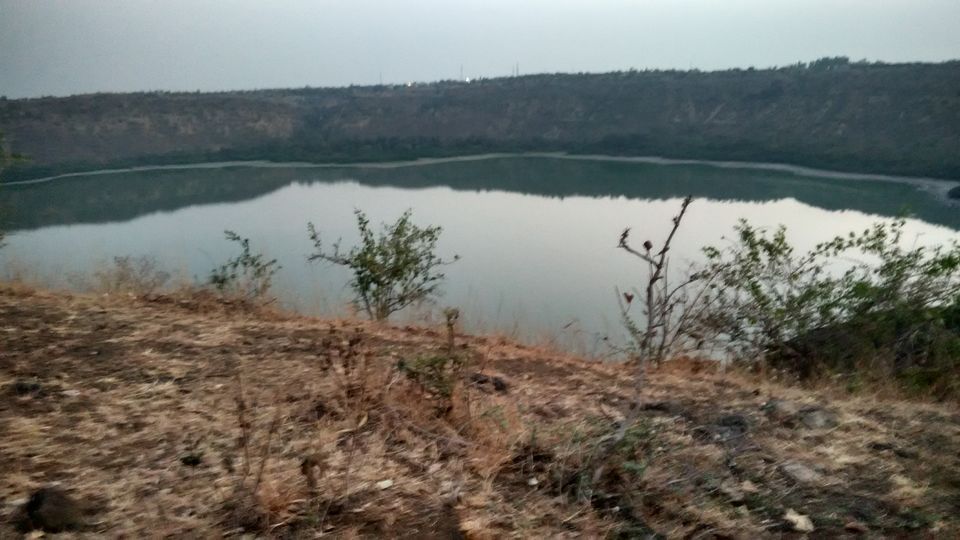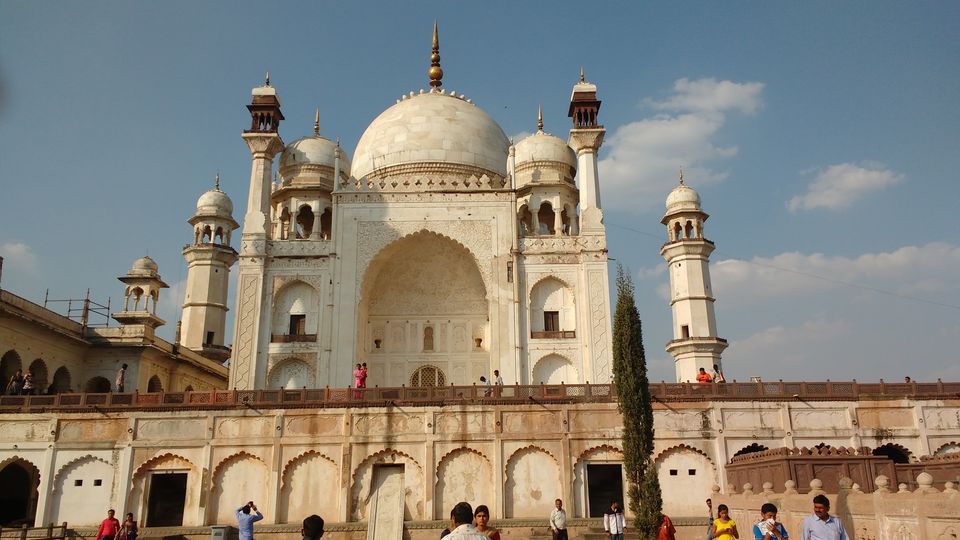 After a memorable road trip to Rann of Kutch, the wanderlust struck us again and we decided to go on a road trip to Lonar Lake and nearby places.
Itinerary and the route followed by us:
Day 1:
Start from Mumbai at 10 PM.
Day2:
Halt at place on Nashik Highway to have home-made Kheema and Pav.
At around 5 AM, we were at Daulatabad Fort in Aurangabad.
Next stop was Ellora Caves where we reached in afternoon at around 3 PM.
A halt at a road-side dhaba at Aurangabad-Jalna Road to have dinner which was cheap like hell in the night at around 11 PM.
After dinner it was a long-drive to Lonar Lake in the night to reach the spot at around 3 AM.
Day 3:
After leaving from Lonar Lake at around 11 AM, the trip concluded after visiting Bibi ka Maqbara.
Day 1 and 2:
After leaving from thane, we drove all night to have our first halt in Aurangabad at Daulatabad Fort. We all took small naps to make sure that we are not tired throughout the trip before starting our day. We started exploring the fort after finishing our morning chores and breakfast at a small eatery outside the fort.
Daulatabad Fort (the unconquered fort): The fort is large enough to make you tired by the time you reach at the top. It is better to visit the fort early in the morning as it will be difficult to climb up the fort as the day progresses. While exploring the different corners of the fort you can feel the grandness and strength of the fort. It is very interesting to learn the way the fort is built to make sure that it is difficult to be conquered. After reaching the top of the fort, the view is very ecstatic which makes you feel that it was worth climbing. You will get a chance to have a rendezvous with Monkeys and Peacock at this place, though sighting a peacock is a bit rare.
We started driving towards Ellora Caves after completing our exploratory visit to Daulatabad fort.
Ellora Caves:
We were awestruck by seeing the creativity of the ancient people. The way the temples, statues, rooms, etc. were carved out of a single stone is something which was worth admiring. There are total around 31 caves at Ellora, but due to lack of time we could visit only few of them. The entry fee to the caves is very nominal and there are bus services available to take you across different caves.
After leaving from Ellora Caves we started heading towards Lonar Lake. We had planned to cook chicken at Lonar and hence chicken and the other required ingredients were bought at a place on Aurangabad-Jalna Road. Since it was a long drive to lonar, we had our supper at a small dhaba on the same road. The food was very tasty and most importantly it was very cheap.
And finally we were at our main destination 'Lonar Lake' at 3 in the night. After long drive of around 200 kms we all were a bit tired and sleepy but that did not prevent us in start preparing chicken at the place. Everyone in the group sprang into action to collect woods to light fire, some people started collecting big stones to setup the stove for cooking. It was a real team work and the most memorable moment as everyone had some contribution in the making of a very tasty Chicken.
Road trips are always something which has to be economical and to achieve that we did tent camping to avoid unnecessary Hotel Bills.
Day 3:
Mornings have always been special in the road trips. You wake to up see a sunrise at new place which has a lasting impact. And the sunrise at the Lonar Lake was also very special and enchanting.
We started our drive towards Bibi ka Maqbara after experiencing the sunrise at Lonar. Bibi ka Maqbara was around 4 hours drive from Lonar Lake.
Bibi ka Maqbara:
This is also called as Mini Taj Mahal. This place was not as astounding as other spots in the trip, but yes this place is worth to visit if you have interest in historical monuments.
And with this we concluded our trip and headed back to Mumbai.