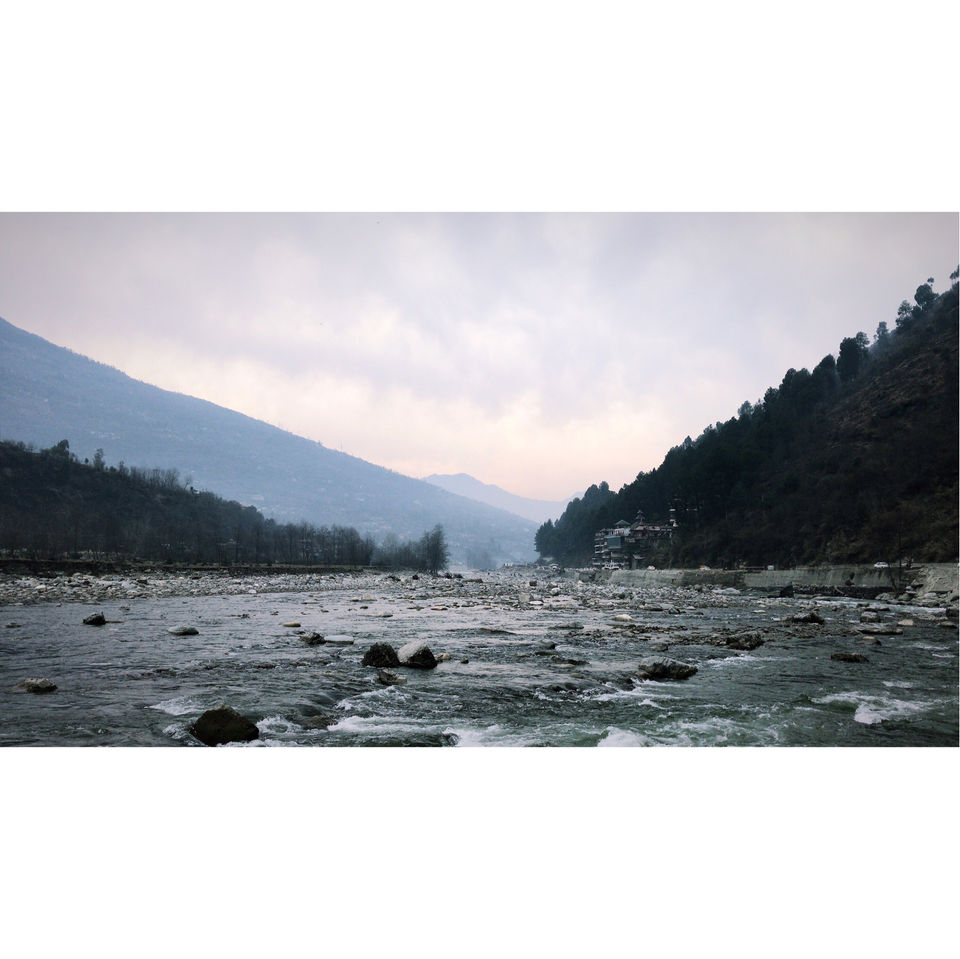 We were planing for manali trip because of snowfall on mewyear eve, but it wasn't confirmed till 30th morning, but when mind hits that GoFor it, then i cannot stop myself. So, i have booked the hotel ' Grace resort nd Spa ' and we left in the evening. I went with my siblings. So we were 3 in a car and headed towards manali, thinking about the fog on the highways , but with God's Grace everything was fine.
We took some beer rum and brezzers for the way, till Karnal beer and brezzer was over and we kept rum with us for manali. And then we started again after a heavy meal from KFC.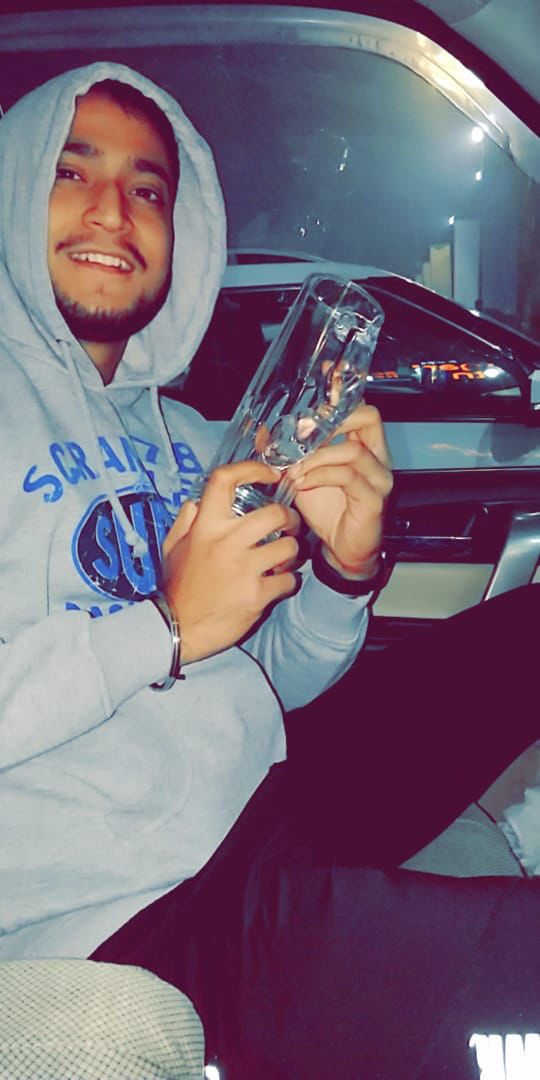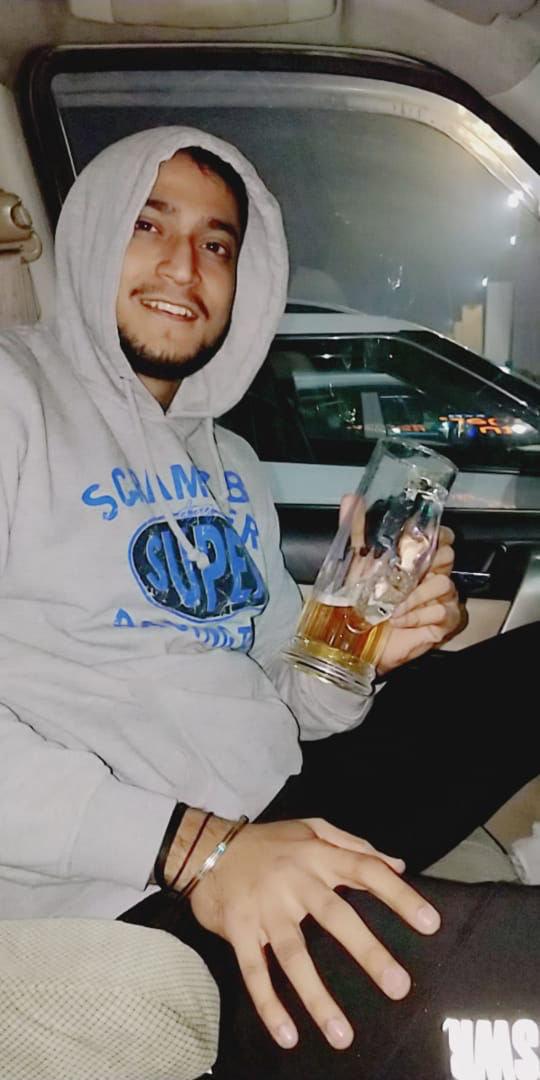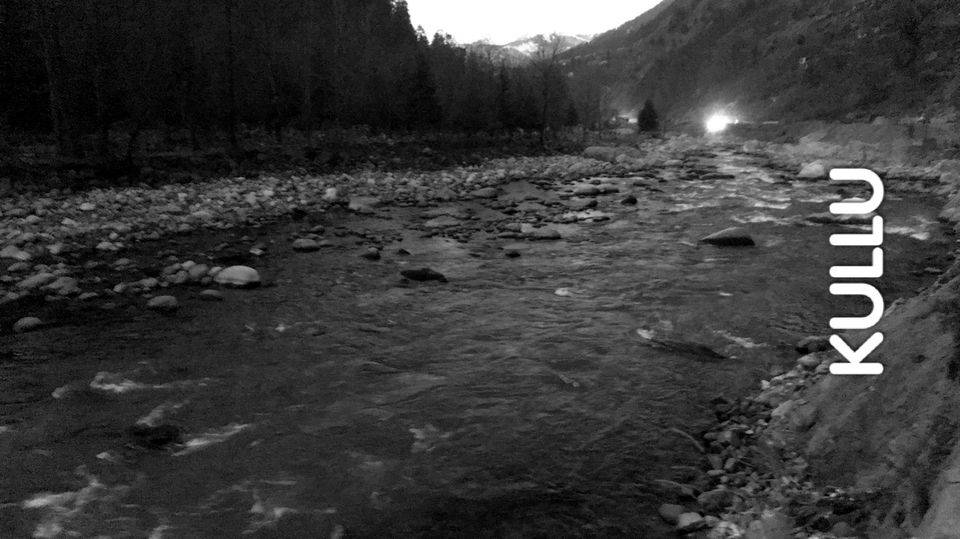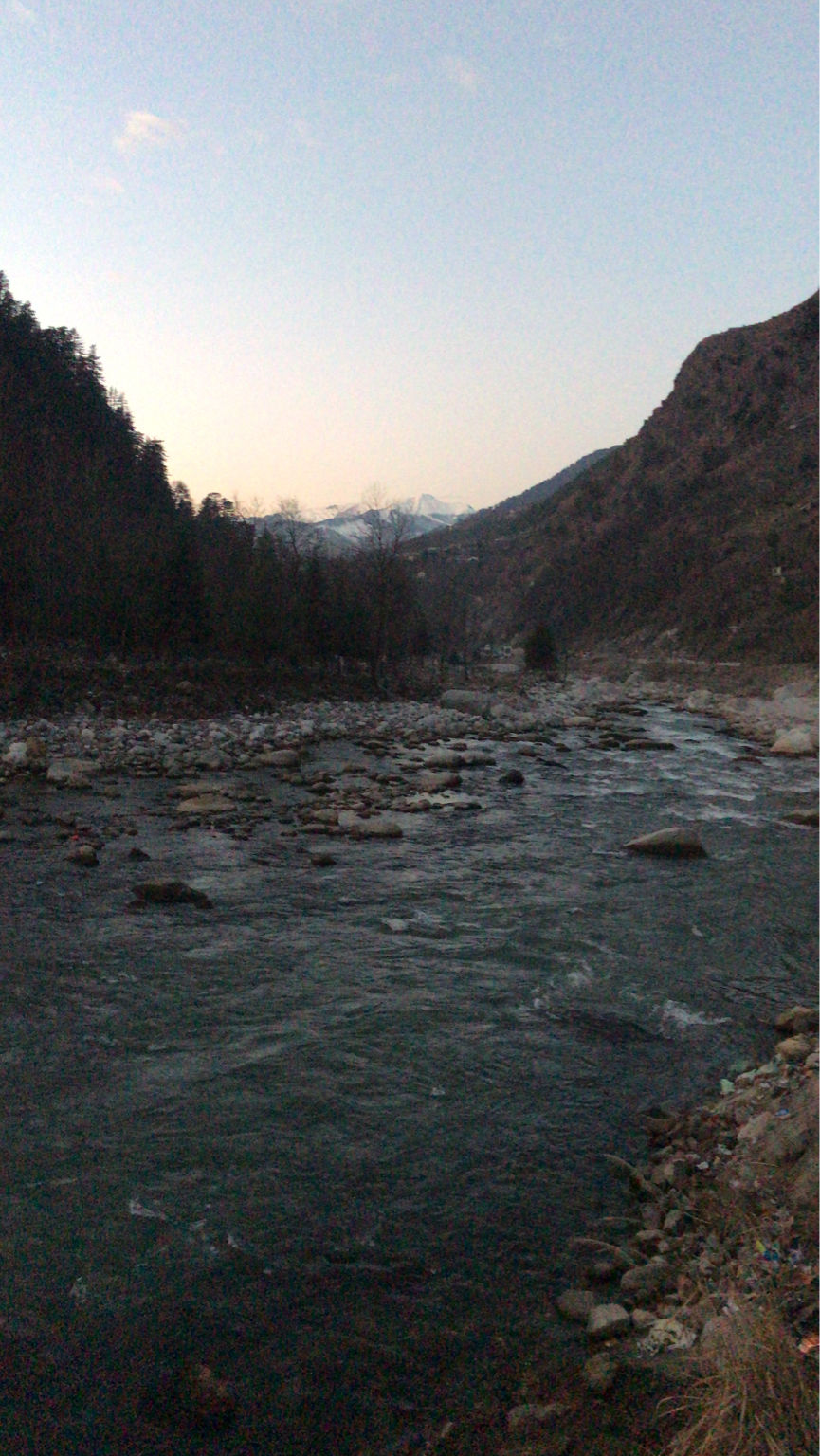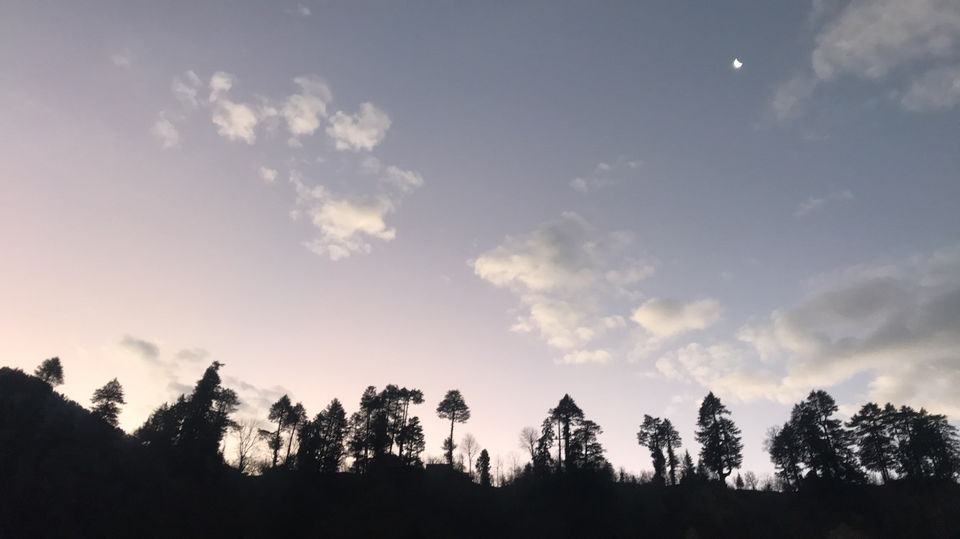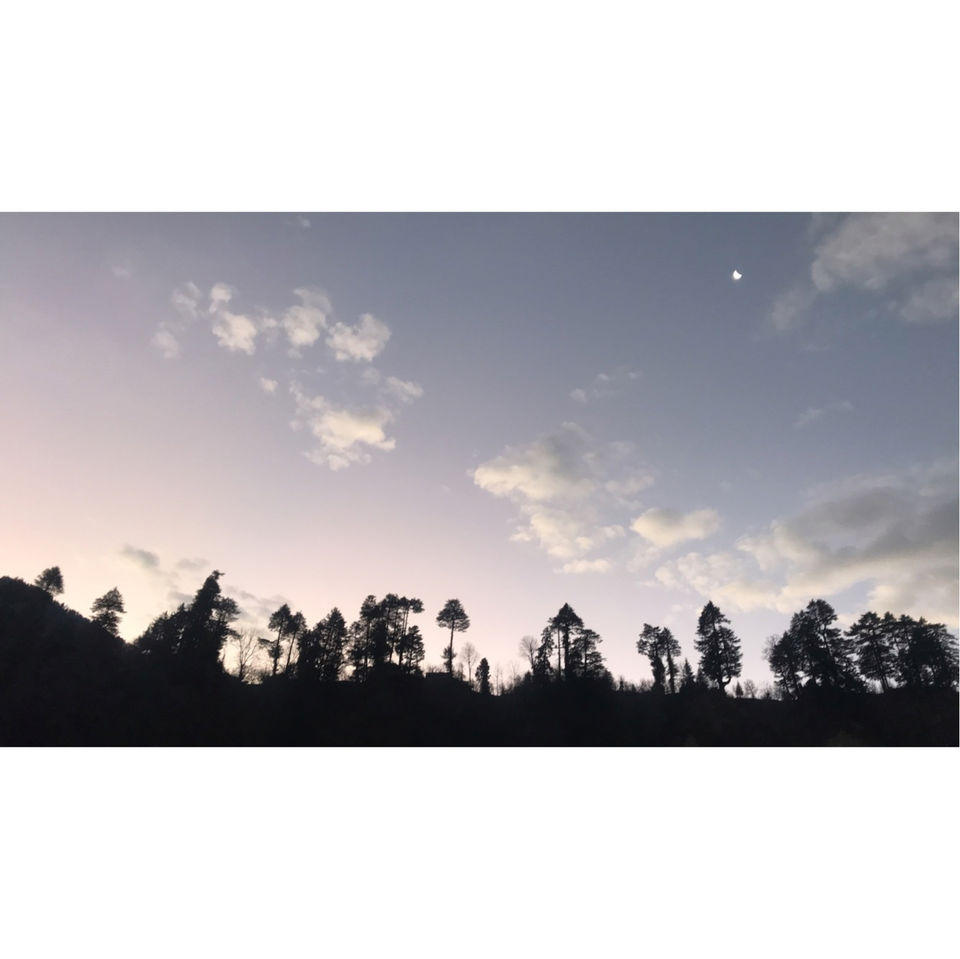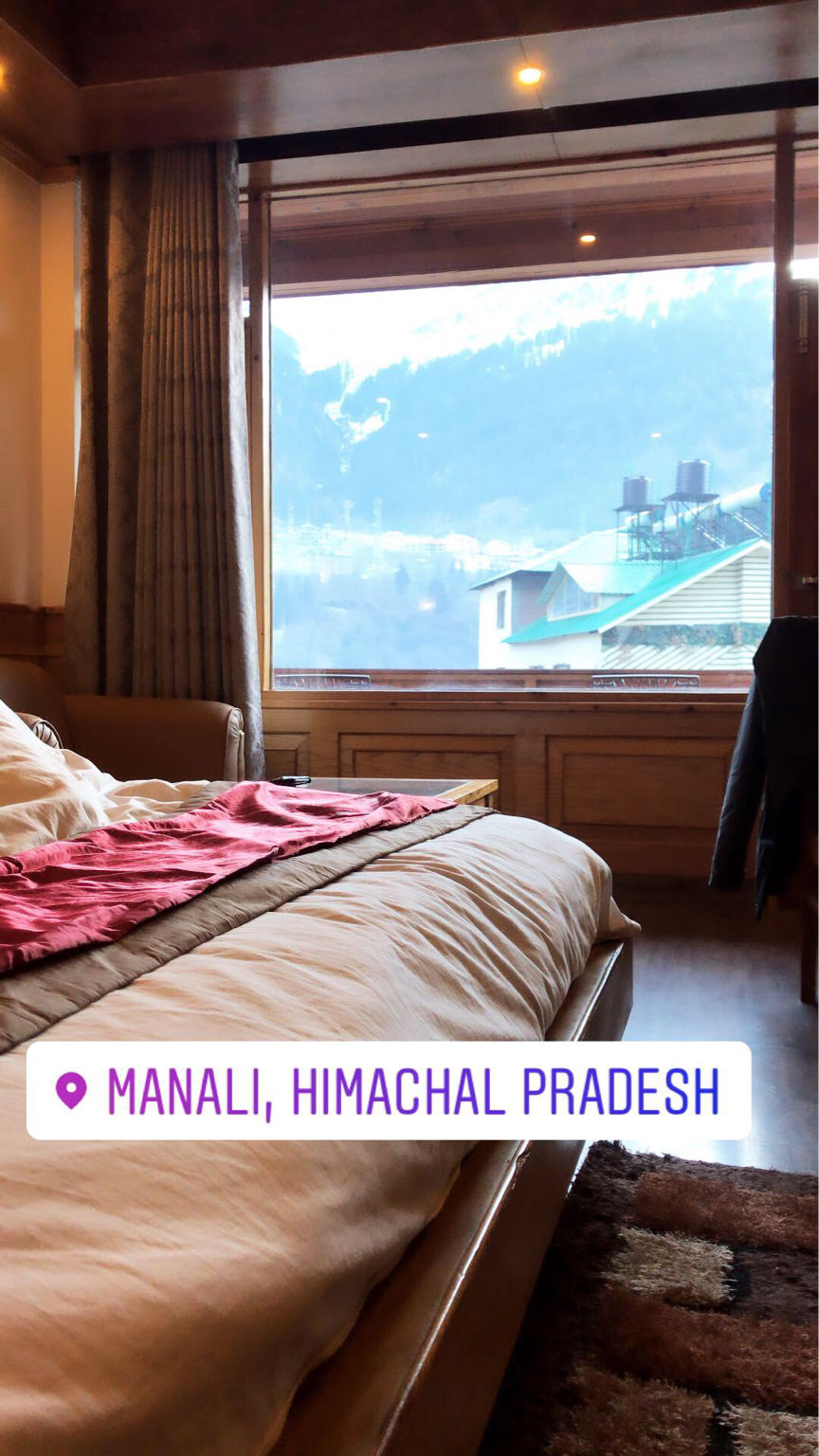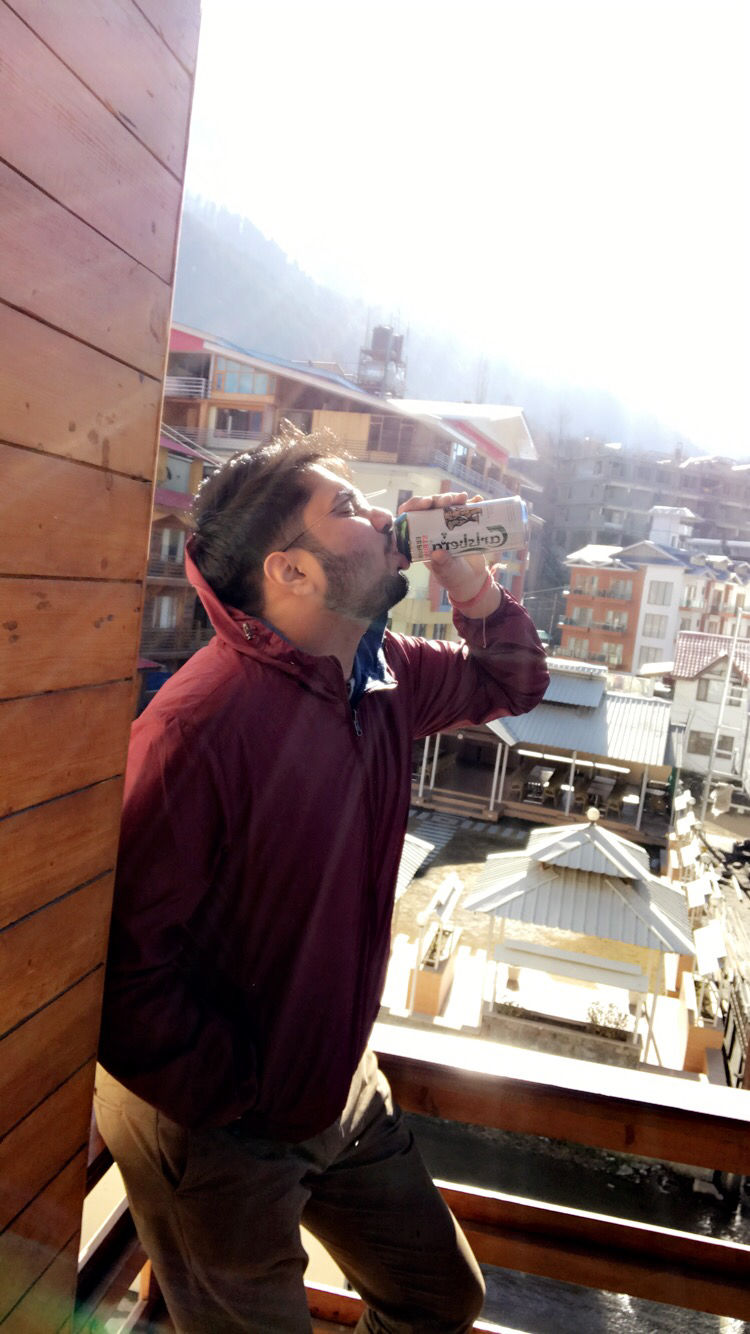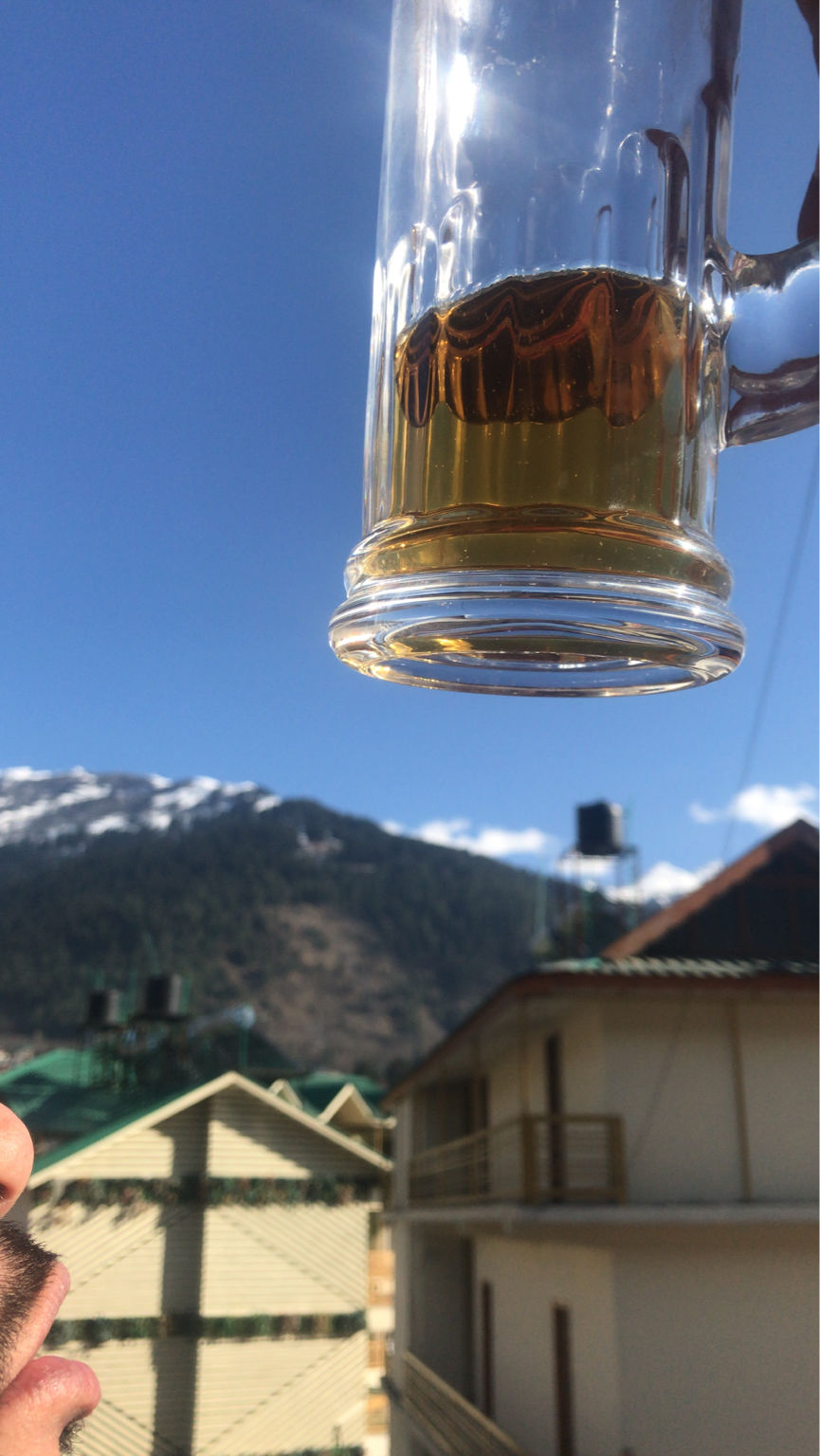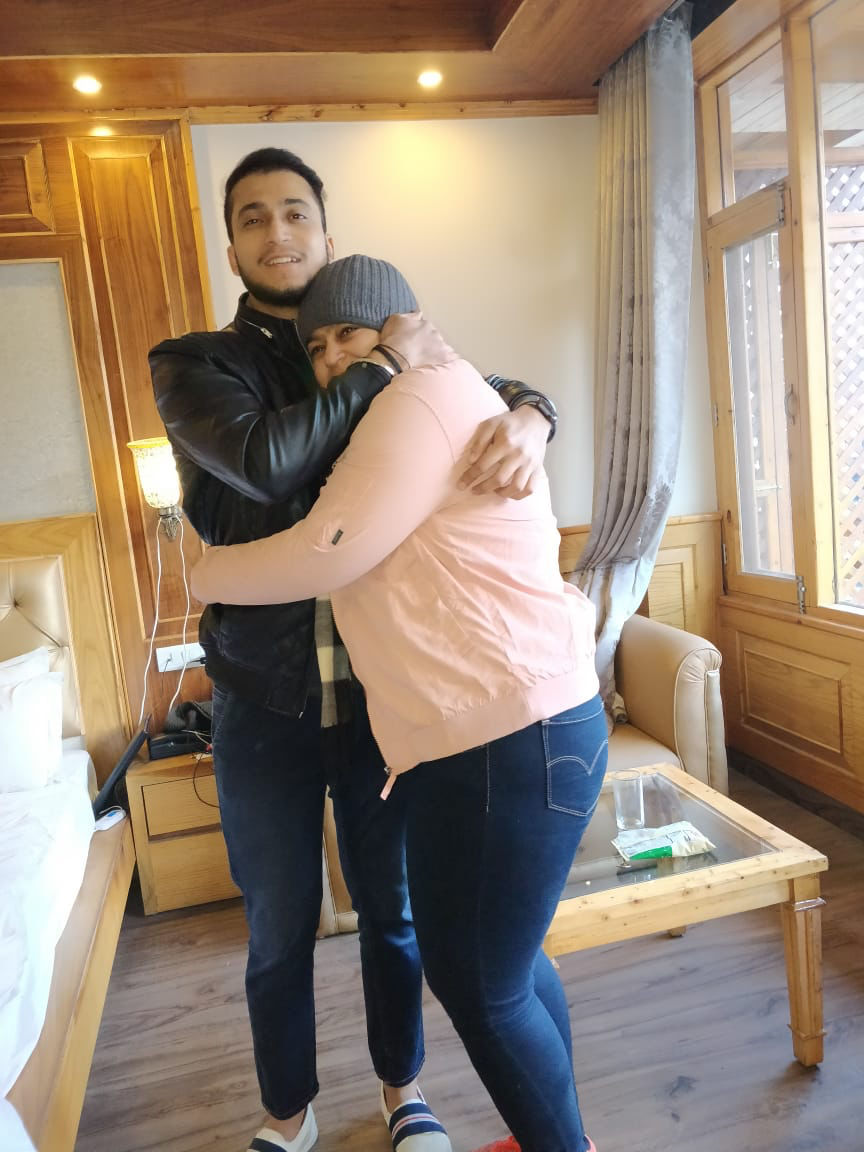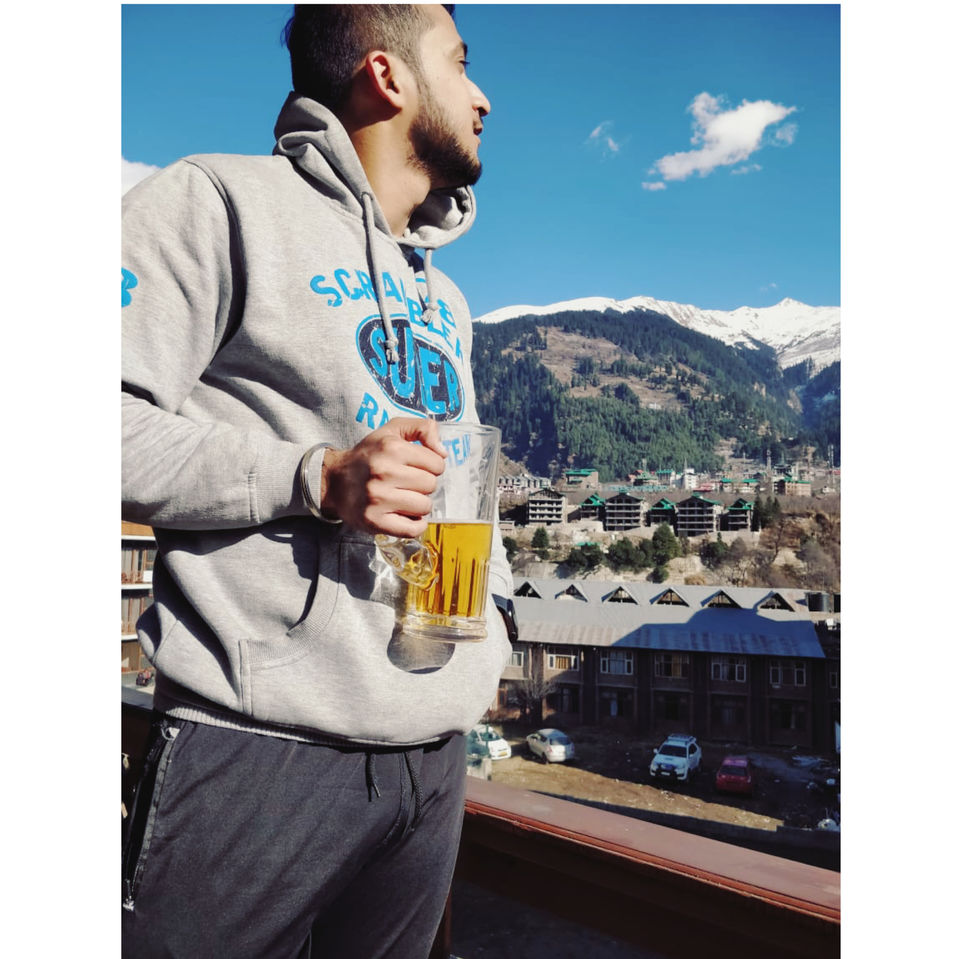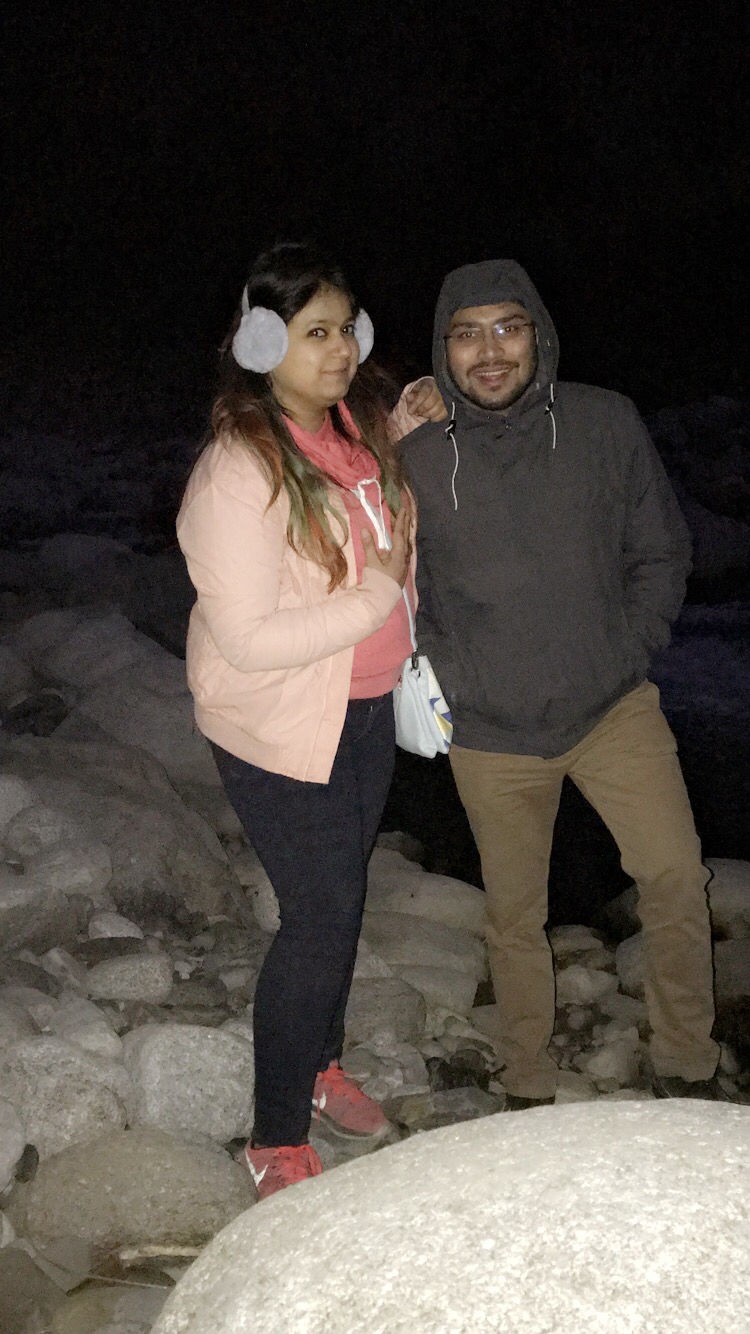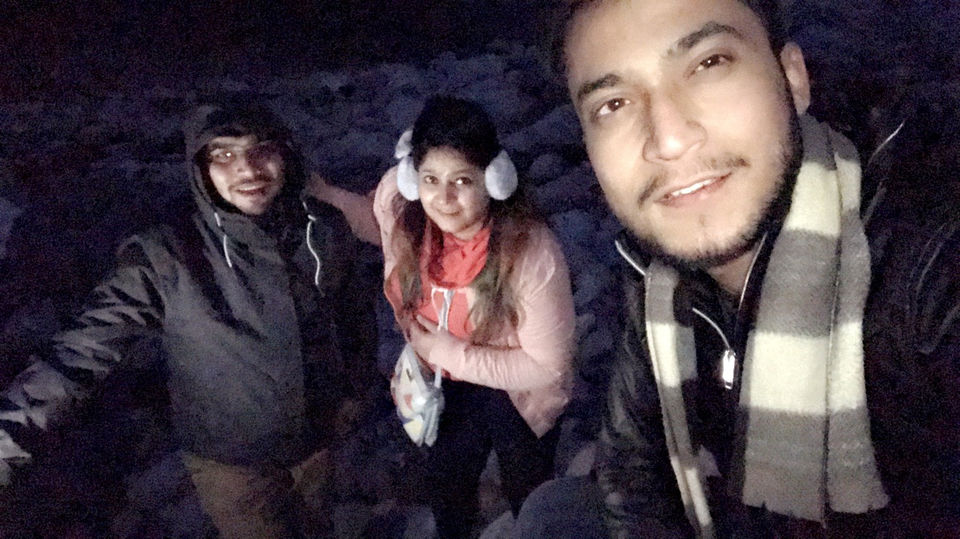 After a mountainous drive we have reached at Kullu which was looking way beautiful because its 5 Am in the morning when the moonset and sunrise happening together. At first we thought we will sleep after reaching to the hotel, but that was just a thought, we reached little early to the hotel so we requested for the early checkin and we get it so around 9 we have entered our room and the view was so blissful from the room. And then without any delay we wemt for the breakfast buffet then we have been to the market did some shopping of liquor coke and snacks and then we started having our drinks I LOVE TO DRINK RUM WITH COKE AMD BEER in the COZY MORNINGS ????. And then we went to reception and asked for the party place for new year eve. We got to know that in hotel premises only there is gala night, so we decided to stay in the hotel only for new year eve. after having some beer and rum we took a shower and left for the MALL road that was so crowded, we had some momos nd corns and ice creams there. Then started walking towards hotel but my sister was thinking about some adventures so she took us to the riverside. Then what we took is sand and water in our shoes. After reaching at the hotel we drank like a fish that night till 3 AM and then we go for ride but we realised we are drunk lets park back the car then we reached to our room and my brother said he forgot his cellphone in car and i said " TERA BHAI LAEGA" then i have been in the car and slept in the car only. ????
So after so much of drinks i was not hungover next morning, but was not in a mood to move.
But we were tired as fuck. We left manali around 3 and snowfall started at 6PM. We had so bad luck that day we missed snowfall. Then mountains ride was fine but there was so much fog from ambala, we wont be able to see anything we can say minus visibility but still my brother manages to drive because i have to got the office that morning. We had some meals in between and after that horror drive we successfully made it and reached our place by 6 AM.
And yes on newyears eve when u slept in the car , my sister came downstairs amd took me to the room around 4 AM in the morning, which i am no believing till today that i slept in the car. ????