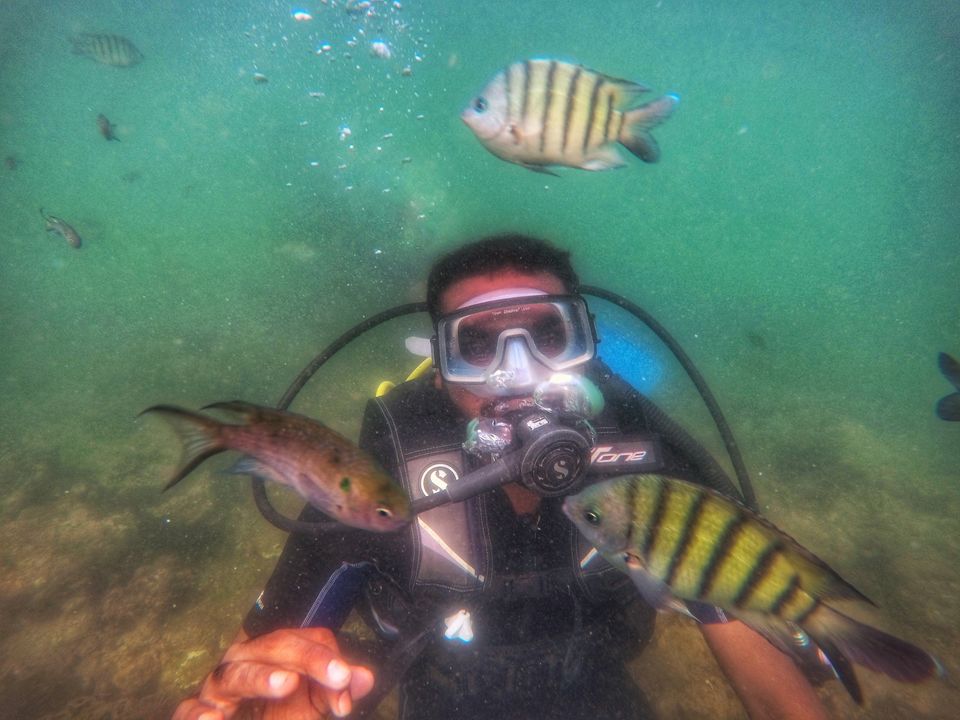 Maharashtra has so much to offer for travelers than just its cities.
Maharashtra has a long stretch of coastal area running parallel with the Sahyadri mountain ranges.
On this stretch of its coast, you will find some serene virgin beaches. And on these beaches, the locals bring you the chance to do scuba diving, snorkeling, parasailing, spotting dolphins, banana rides and many more.
You will find various water sports activity across all major beaches on the coast of Maharashtra. However, for scuba diving, snorkeling, there is only one place in the state which offers these activities in a reasonable rate. That place is Malvan.
Malvan beach and its nearby beaches are popular for scuba diving, snorkeling and Para-Sailing.
Malvan jetty area & Tarkarli beach are the two major beaches where you can opt for these activities.
The locals here are dependent mostly on Fishing and Tourism.
Hence, they have done great arrangements in the region, when it comes to travel and its related services.
I took a train going towards Goa and got down at Sindhudurg railway station.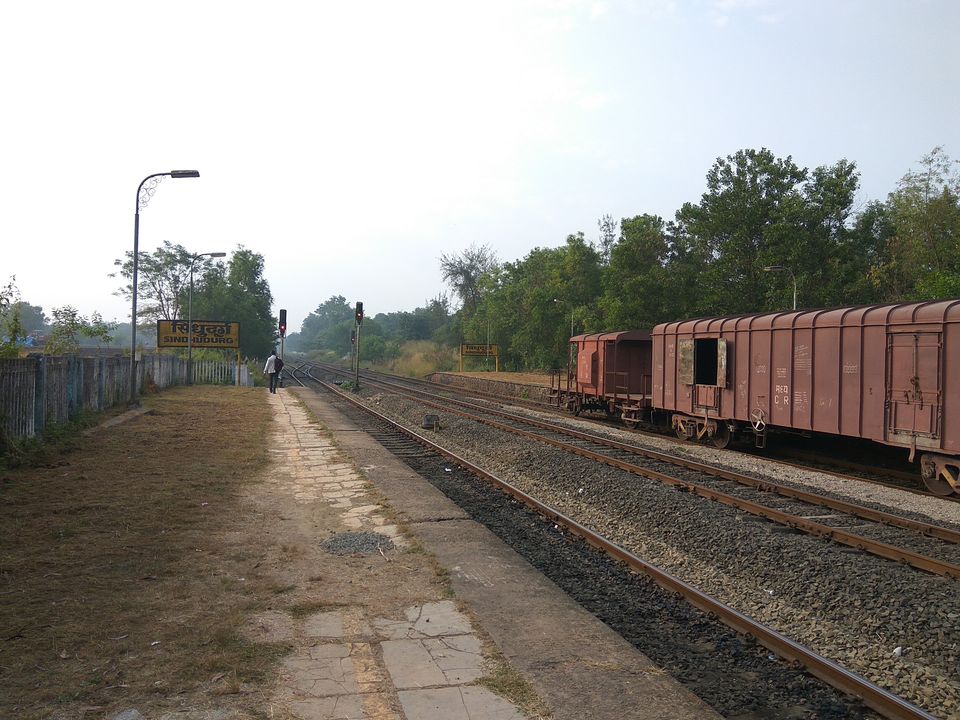 Malvan is few kilometers from this place. You can opt for a auto rickshaw or a state run buses to reach Malvan Jetty. The state buses go right upto Malvan jetty.
Near the jetty, you will find lots of agencies who offers scuba diving activity.
Note : The scuba diving here is just normal. You hardly go up to maximum 30 feet. Do not have high expectation. You will be let down. Do not come here after watching "Zindagi Na Milegi Dobara." I've been doing scuba diving here since my college days long before the movie was released. The one showed in the movie is pro level and the one carried out here is for newbies. You will get the gist of scuba diving here at Malvan.
The rate is set as per the depth of the dive. For Rs.250 to Rs.300, I guess they take you till 10 to 12 feet. For going more deep, they charge more. Also they charge extra for diving with the wet suit. On top of it, it's tandem dive. The instructor will take you to bottom. You are not allowed to swim. They will make you sit on the rock and click pictures. After clicking pictures, he will take you further to see the corals. Also note the dive is done near the Sindhudurg fort.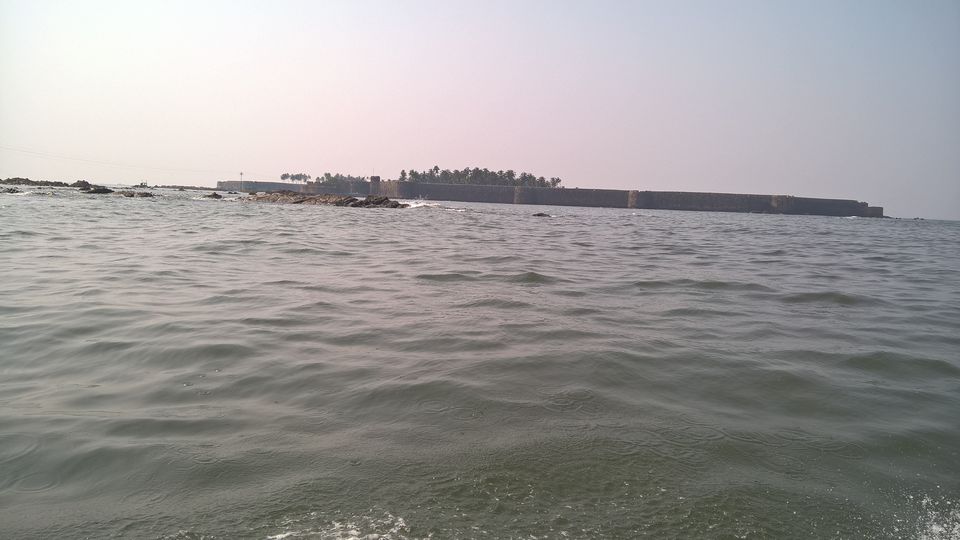 I remember, I paid Rs.800 for wet suit and for the depth of 30 feet. Once you're under water, you can hardly know how much is the feet. So do not concentrate on the depth part.
Just enjoy the moment of being under water. Listen to your breathing. Feel the vacuum. Carefully listen to the sound when you breathe through the mouth piece. This is worth. This is why, in the movie ZNMD, Katrina stresses on the word meditation. One of friend did not believe, so I brought him to Malvan. He didn't say a word after the dive - Just sat on the boat quietly for minutes with a mysterious smile. I still remember his face.
This activity will make you Silent and Calm. For this, you should visit this place. This would be the most finest and cheapest way to get rid of work stress.
When in Malvan, you should try their Malvani cuisine.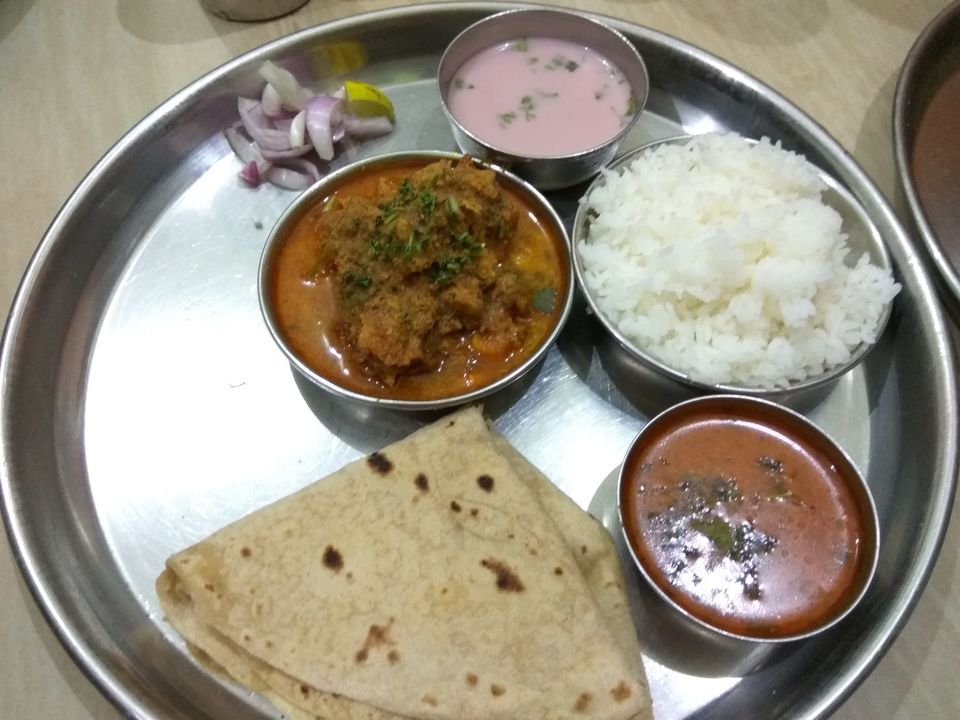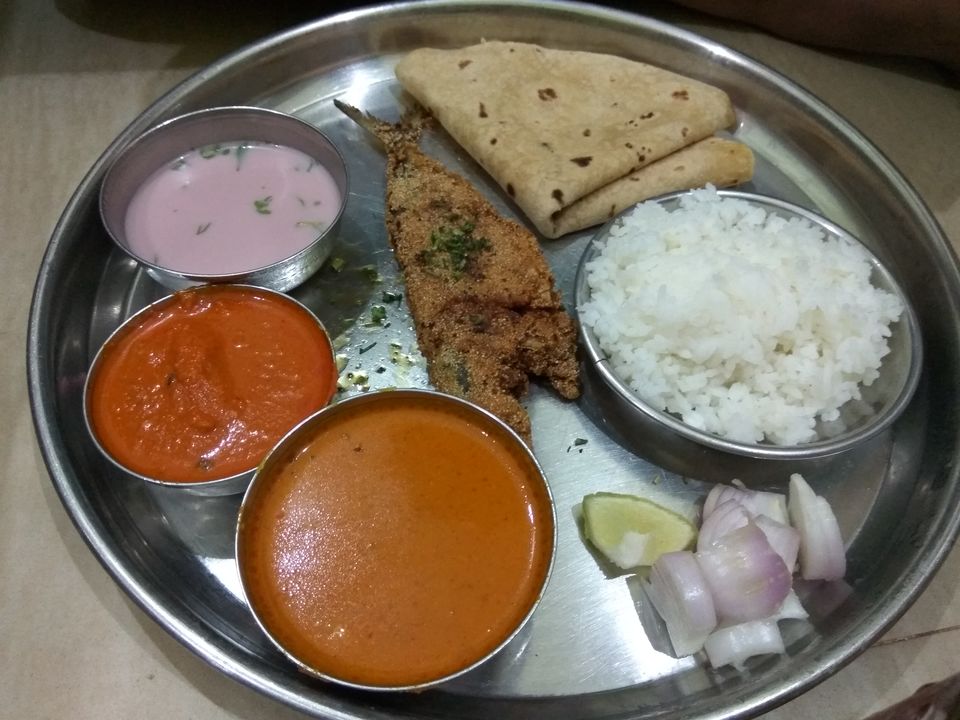 The pink coloured drink in the bowl, is my favourite. It is called "Solkadi." It is meant for drinking after eating the food as it helps is digestion. I never miss a chance to drink "Solkadi" whenever I am in the Konkan region. Konkan is the word in local language (Marathi) which means coastal.
Here are some of the pictures I cherish which I'd like to share it with you.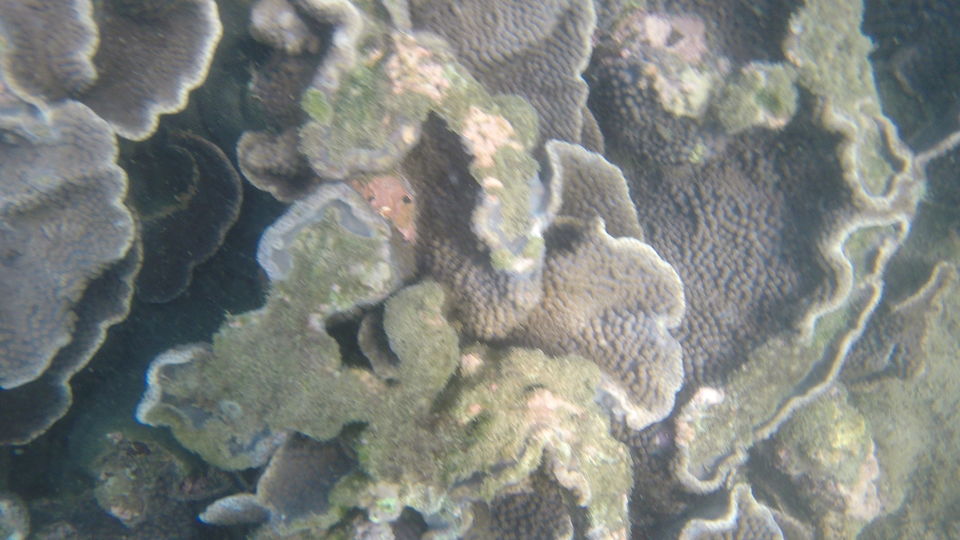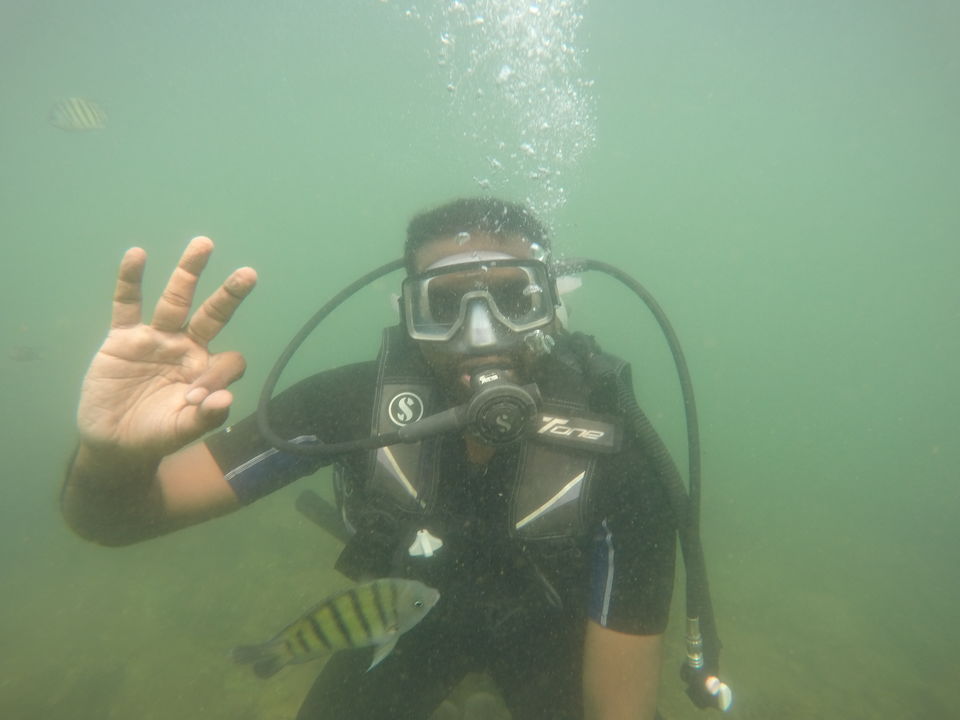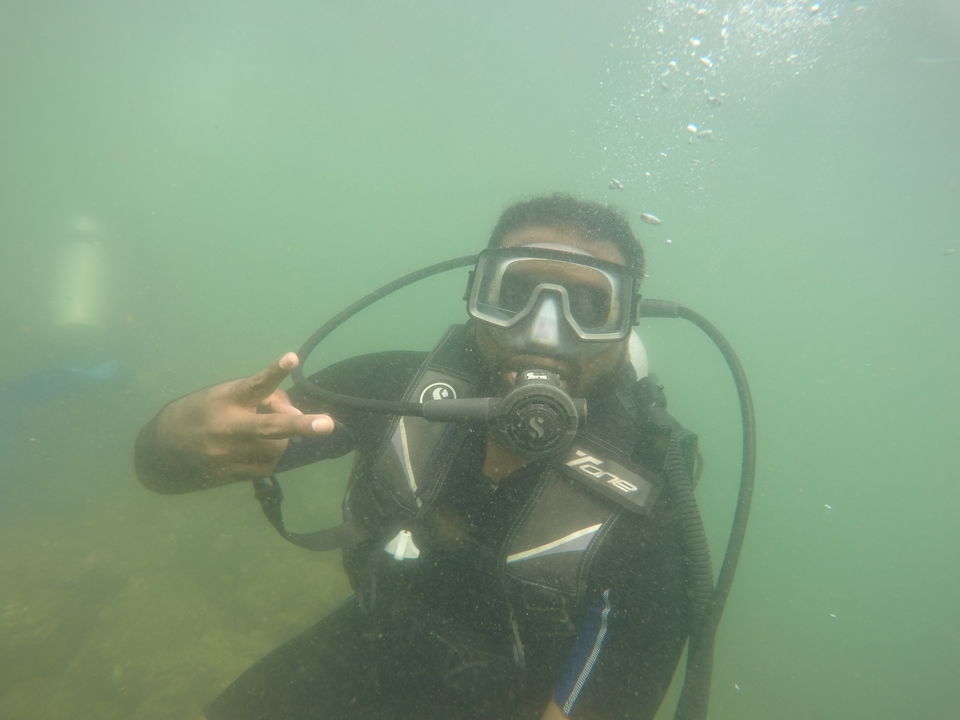 After finishing the scuba session, I spent my time at the fort. This fort is very dear to me. If you follow me here on tripoto, you must have learnt about my respect and adoration for Chhtrapati Shivaji Maharaj. Hence, a darshan(witness) of the fort is mandatory.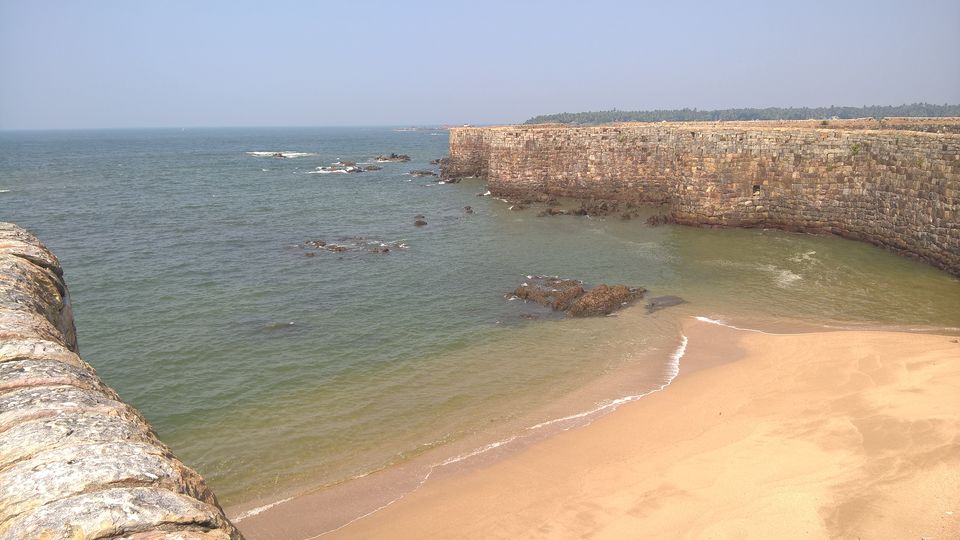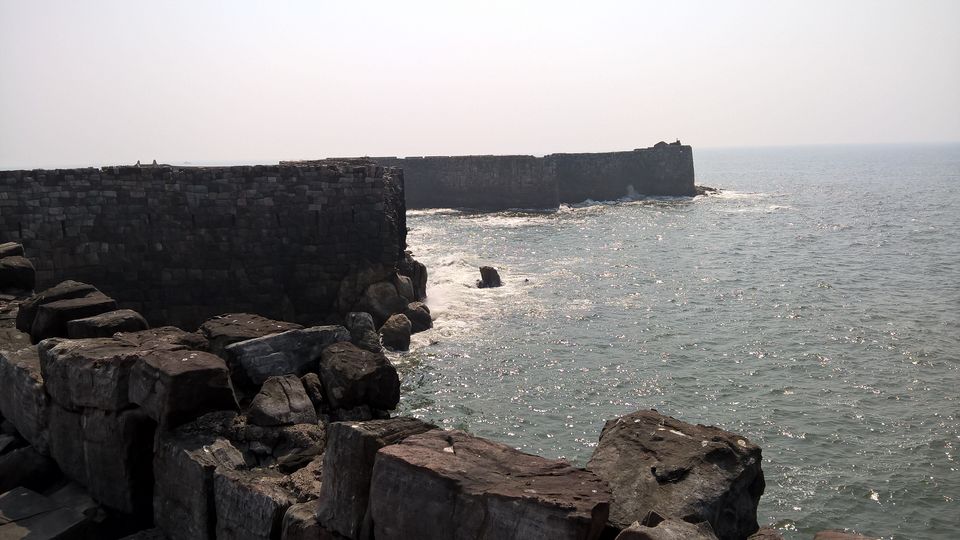 The fort has great history for all of us. If you get time, please go through its history. 
I am sure you will enjoy reading about it.
I do not have much to write about any further. So I am ending this piece here on this note.
Thank you for reading this.
Regards,
Bonny
Twitter: oldskool_indian
Insta: oldschoolindian_