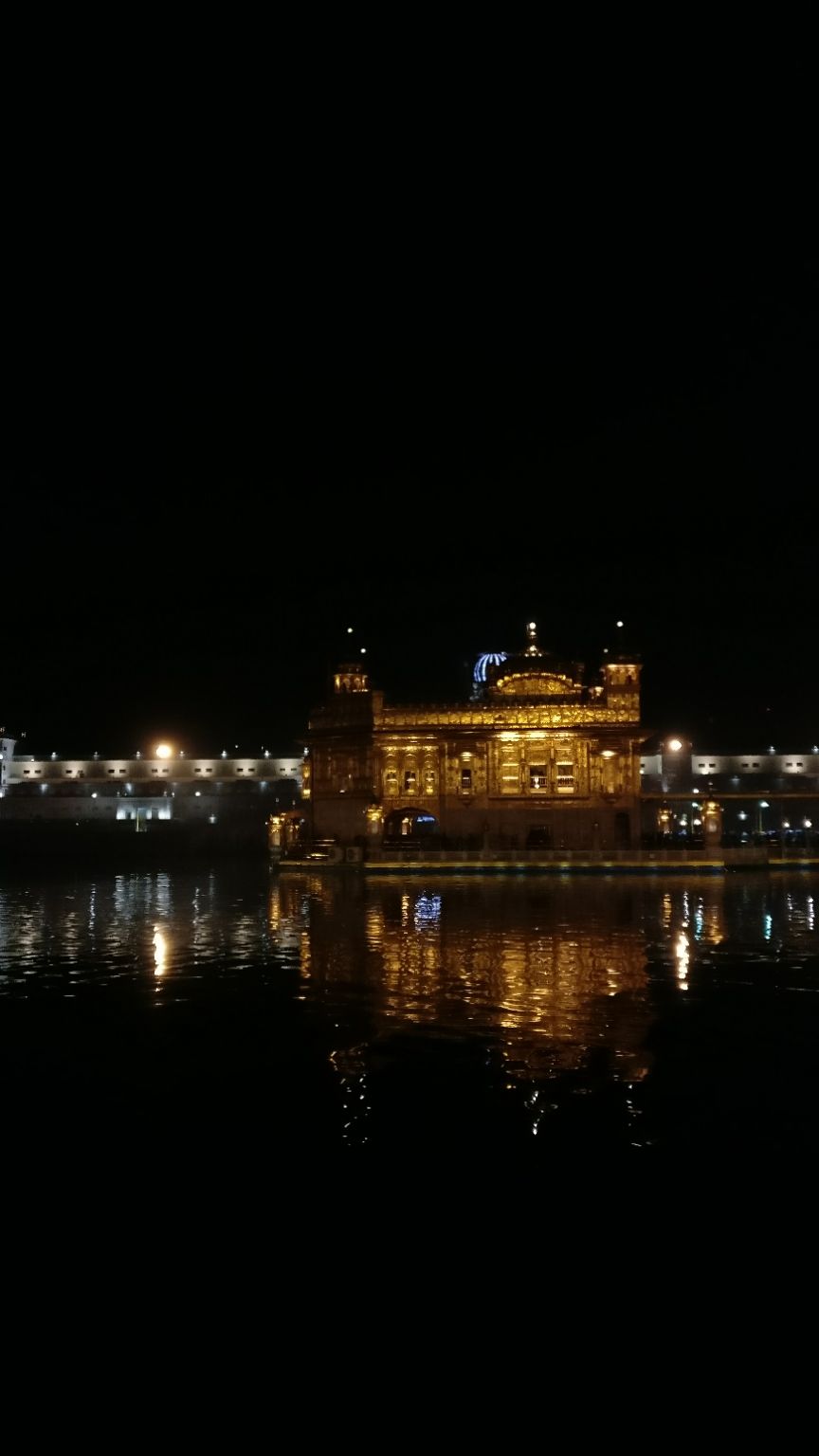 Boarded an early morning flight from Mumbai to Delhi. No, it wasn't my final destination. It was a connecting flight so had no option but spend a complete 7-8 hrs in Delhi.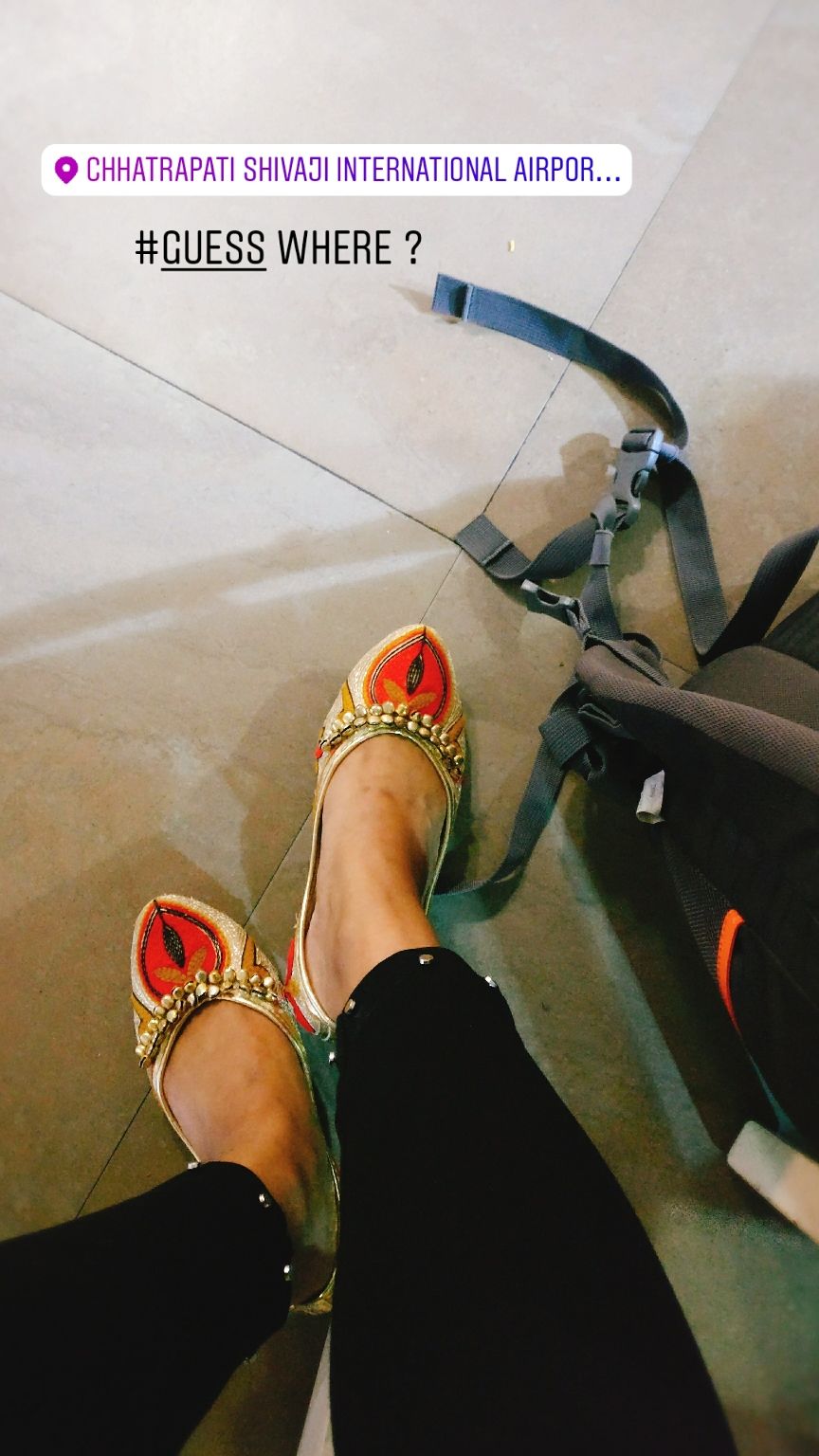 Luckily the flight(Spice Jet ????)was on time and the beginning was perfect. Reached the Delhi airport by 9.30 am and had a good complete 7-8 hrs to spend until the next flight. Had already googled a lot many things to quickly do in delhi nearby aiport in a short time.
Me and my friend Swati quickly headed towards the bus stop from where you can get a bus service from airport to Aerocity metro station(nearest). We boarded the bus and within 10mins it dropped us at the metro station in just 30/- per head.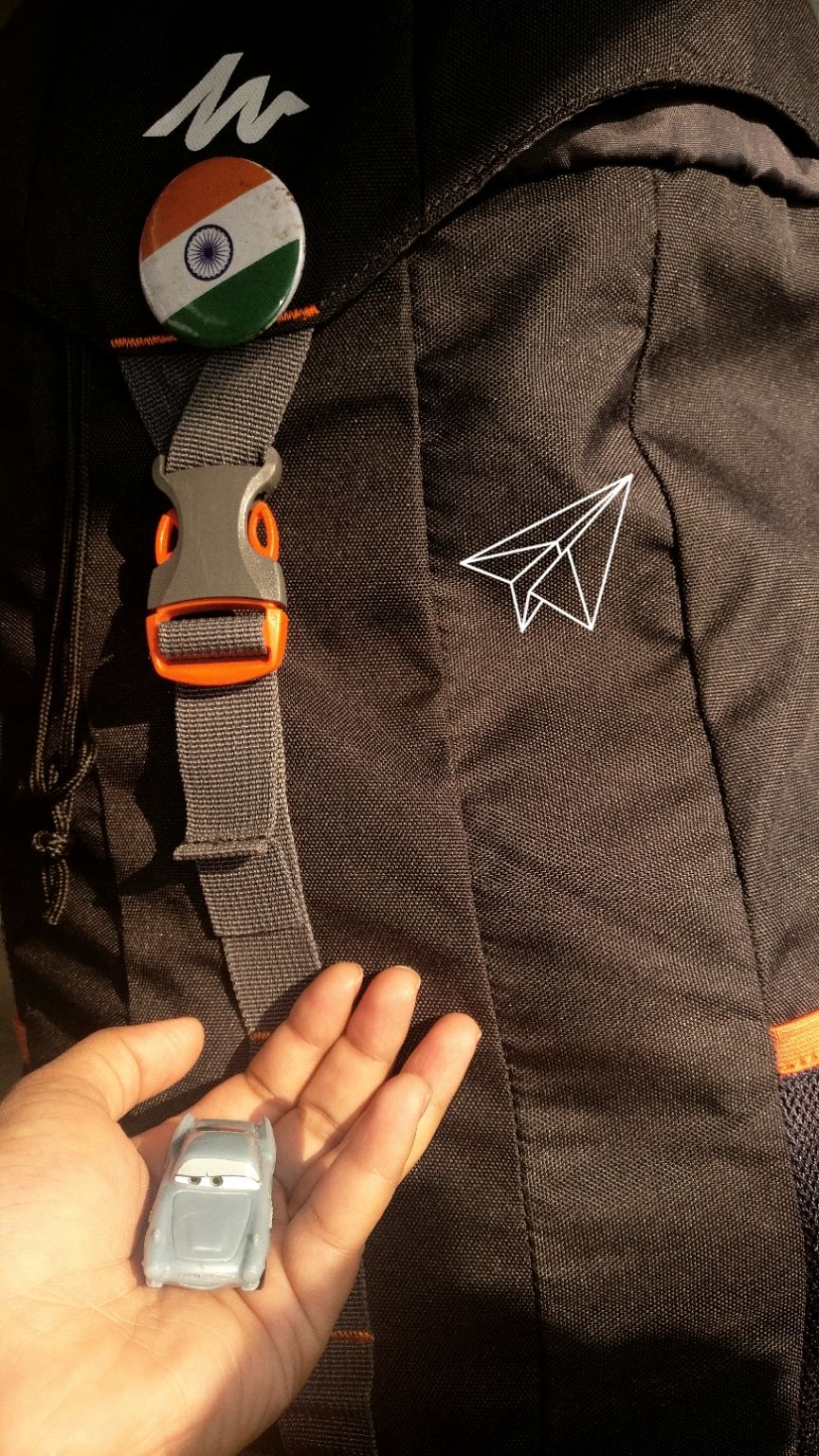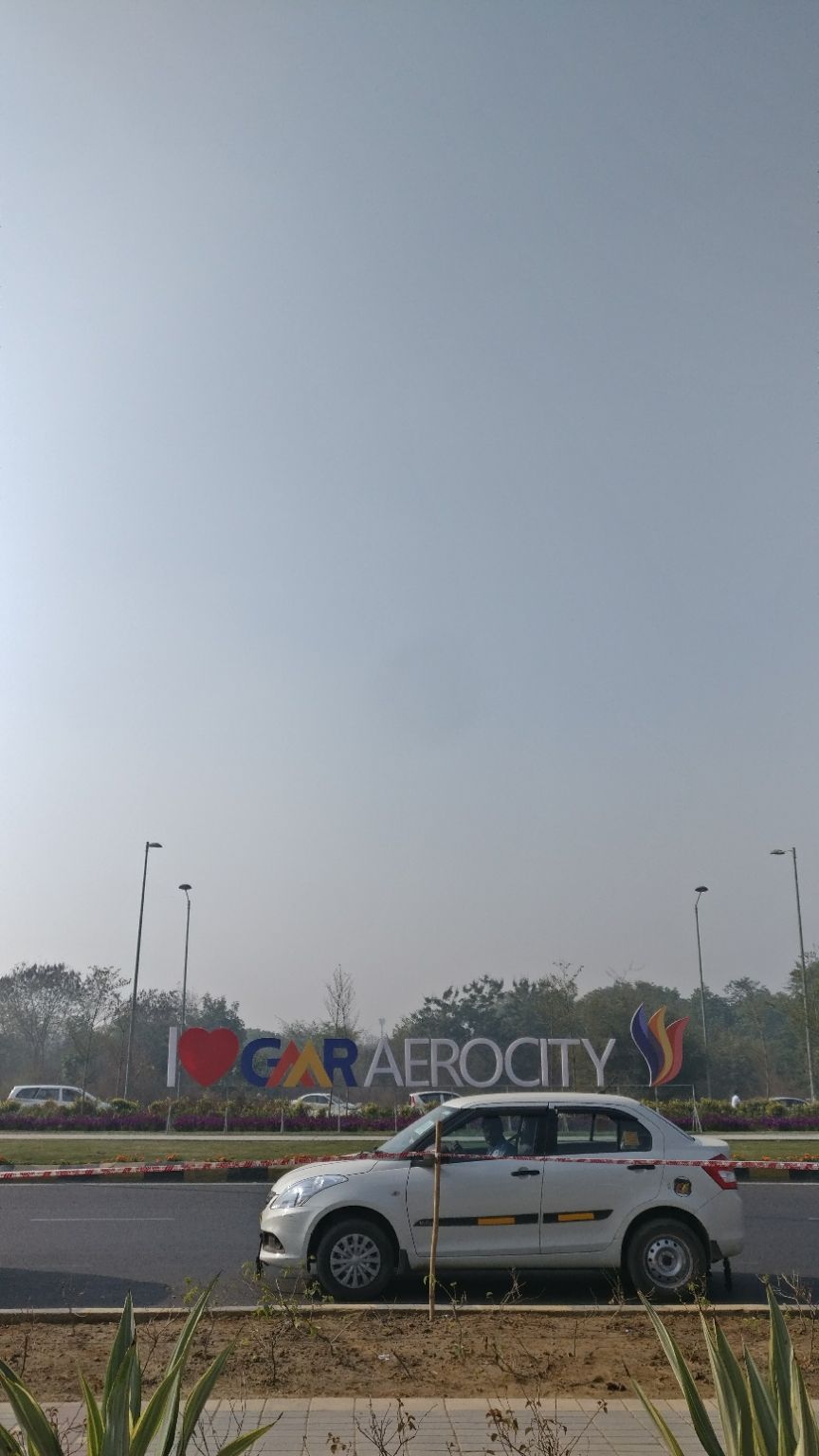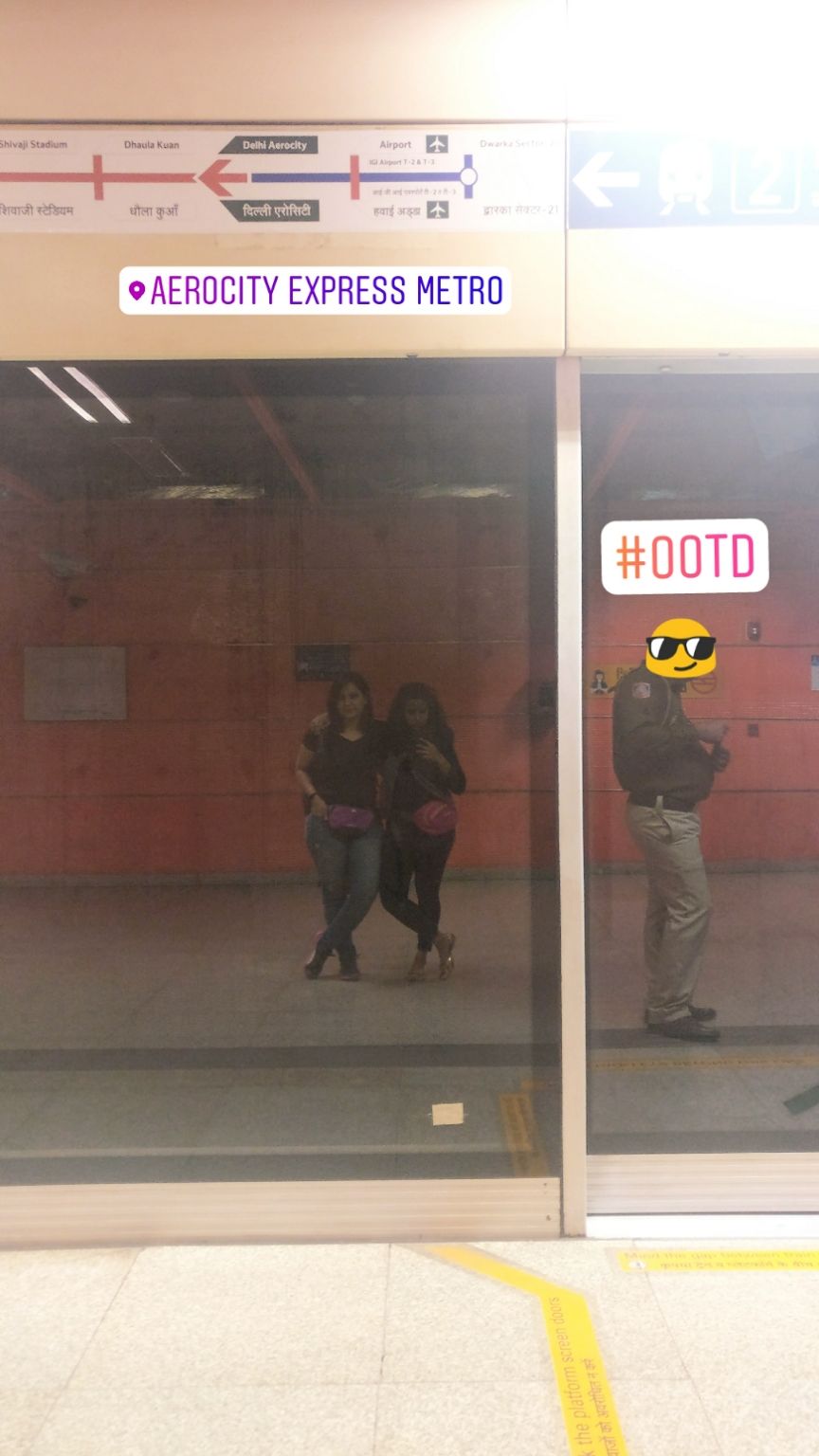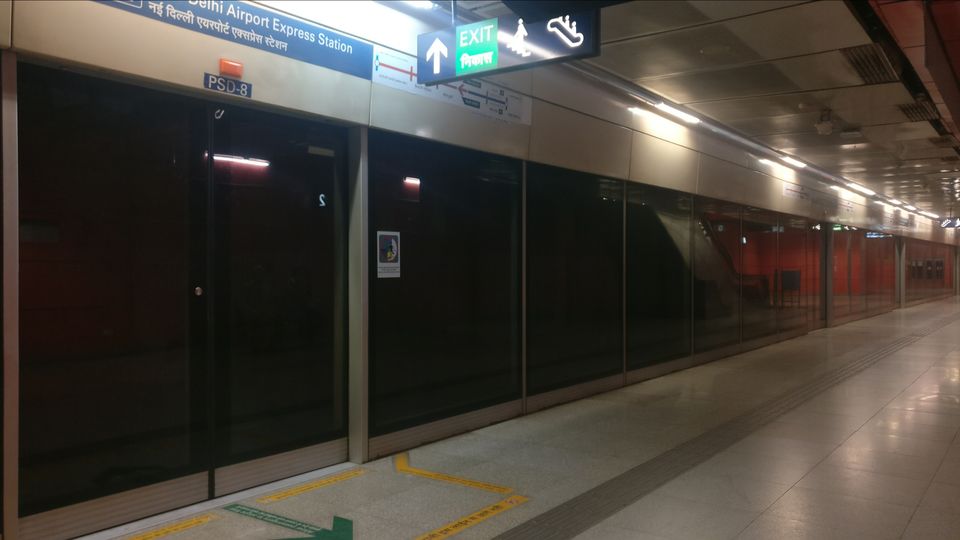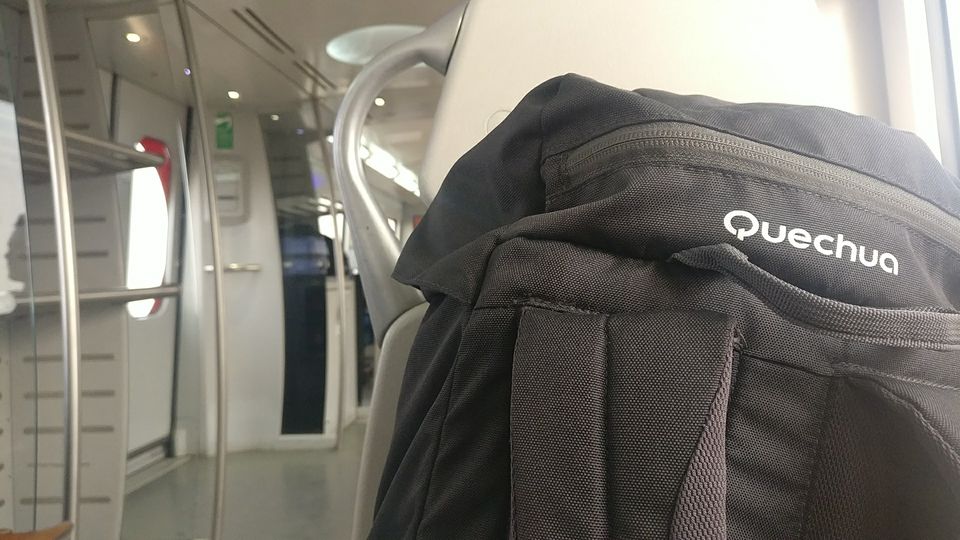 Aerocity metro station is placed on the metro line which runs between Dwarka to New Delhi metro stations. We boarded this train coming from Dwarka.
Note : You will only get a one way ticket to any metro station. No return ticket is available as we get in Mumbai metros.
We quickly boarded the train and in 15 mins got down to the Shivaji Statium metro station.
This metro station has many options for you. We quickly headed towards Palika bazar and Connaught place . It has street food, street shopping, coffee shops, clothe brands,shoes, tatoo shops etc.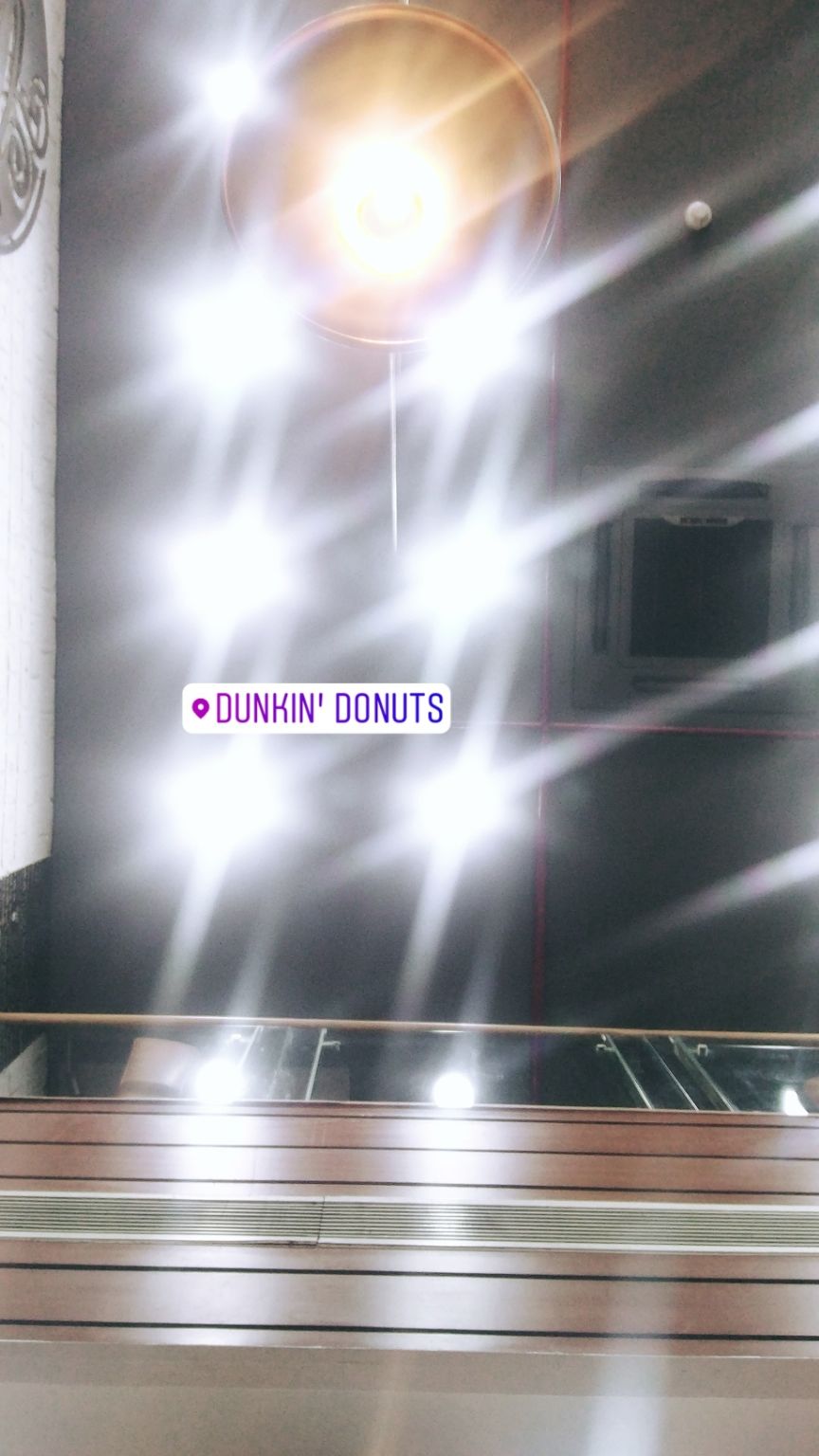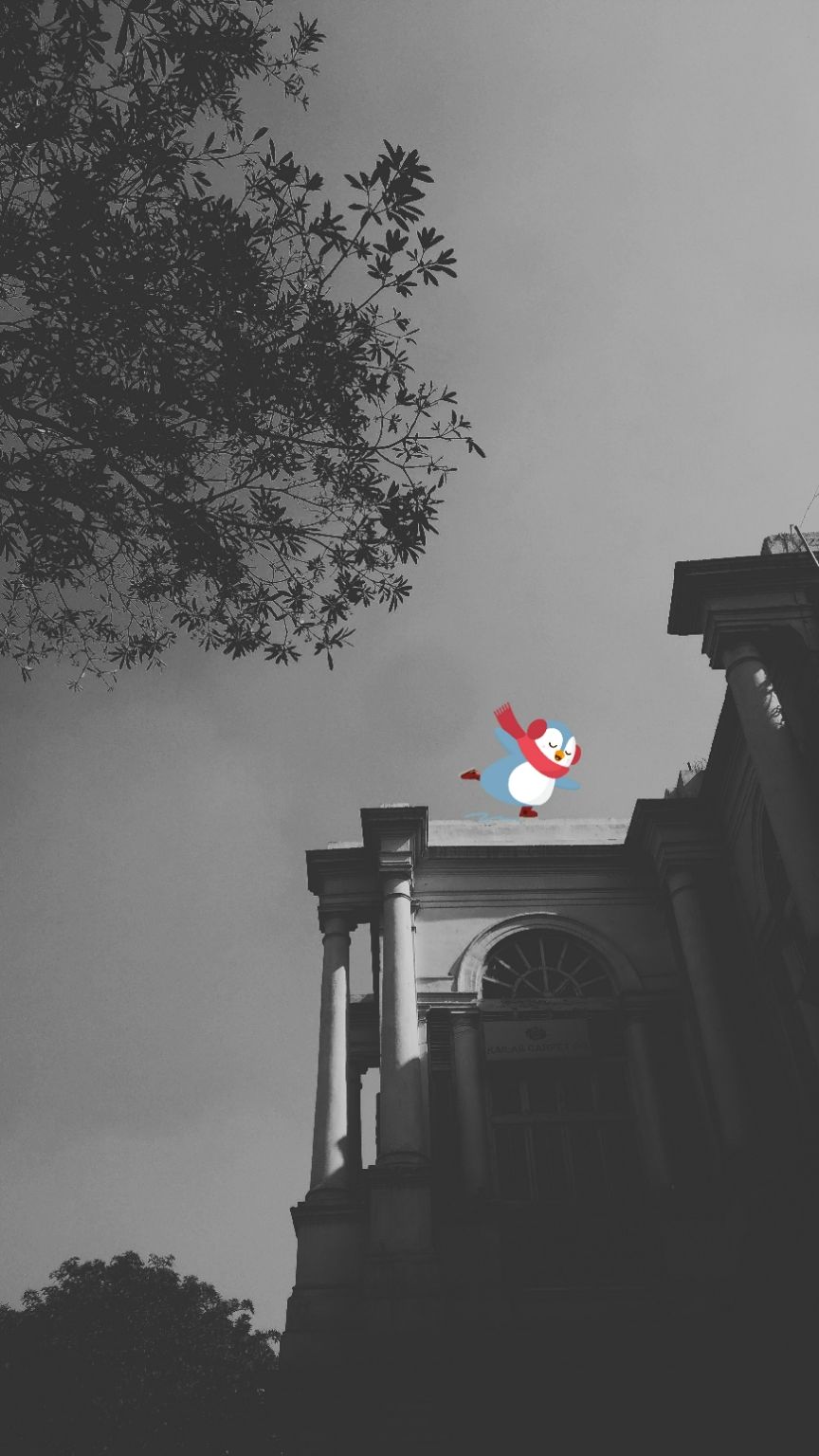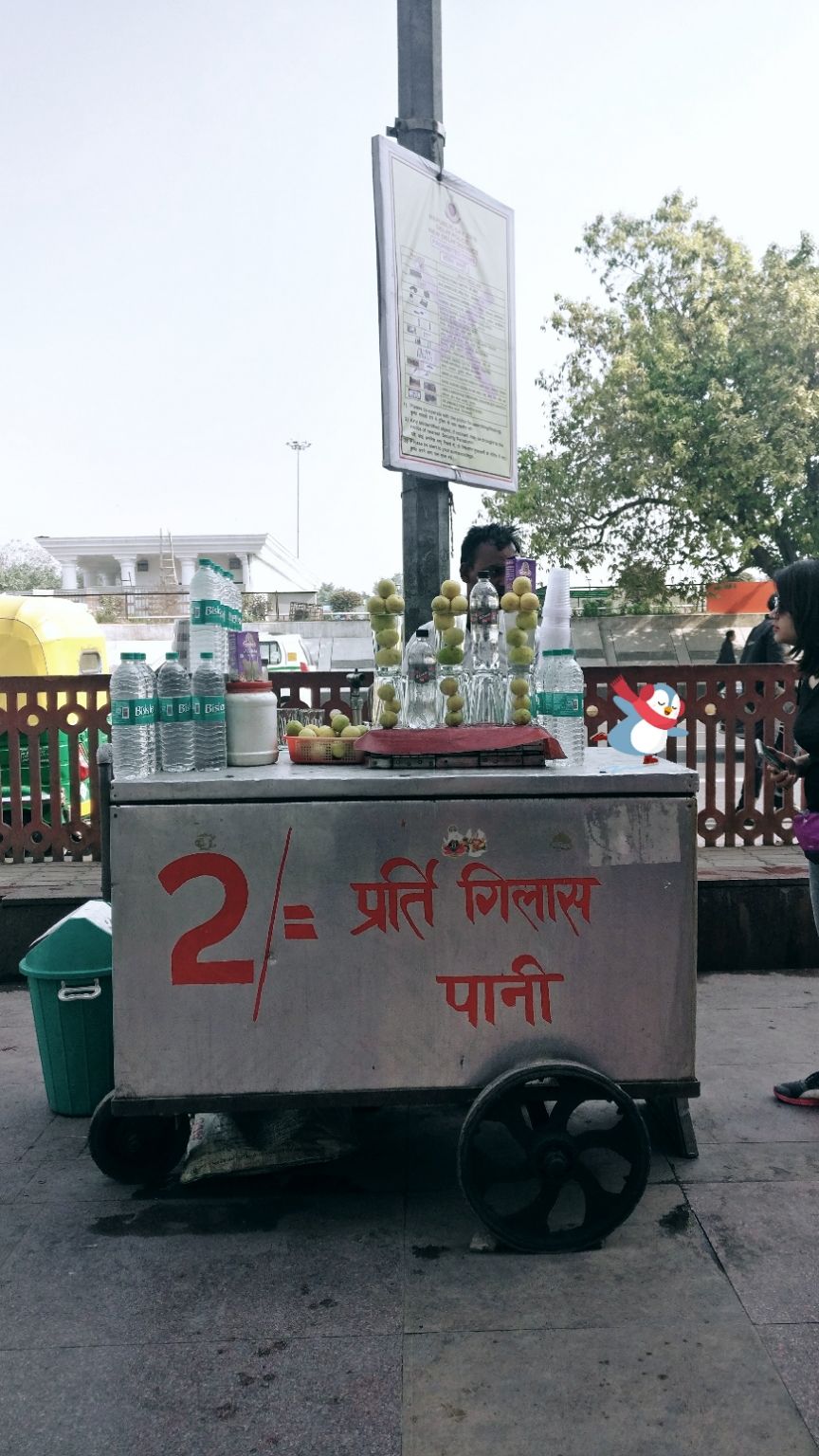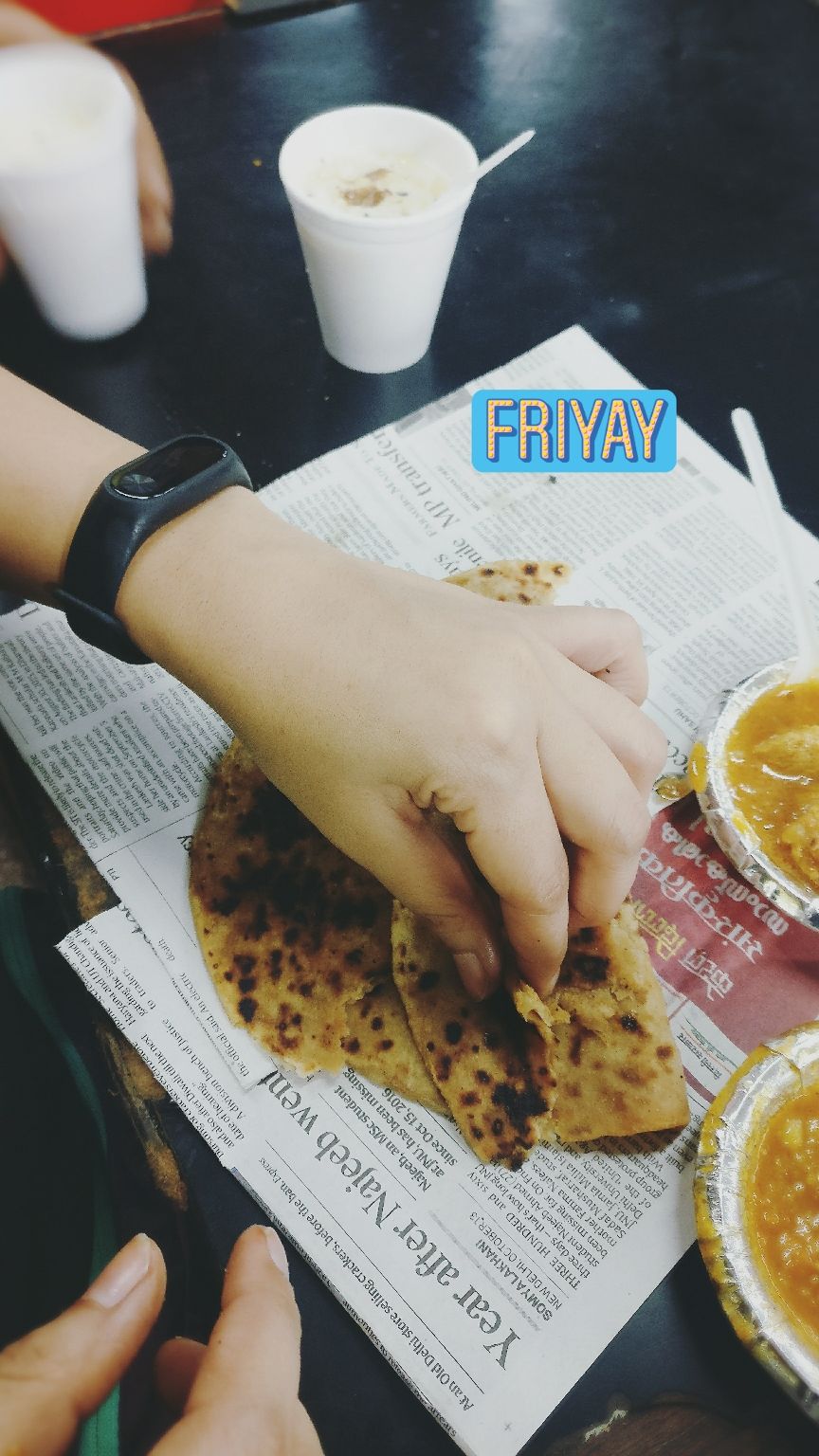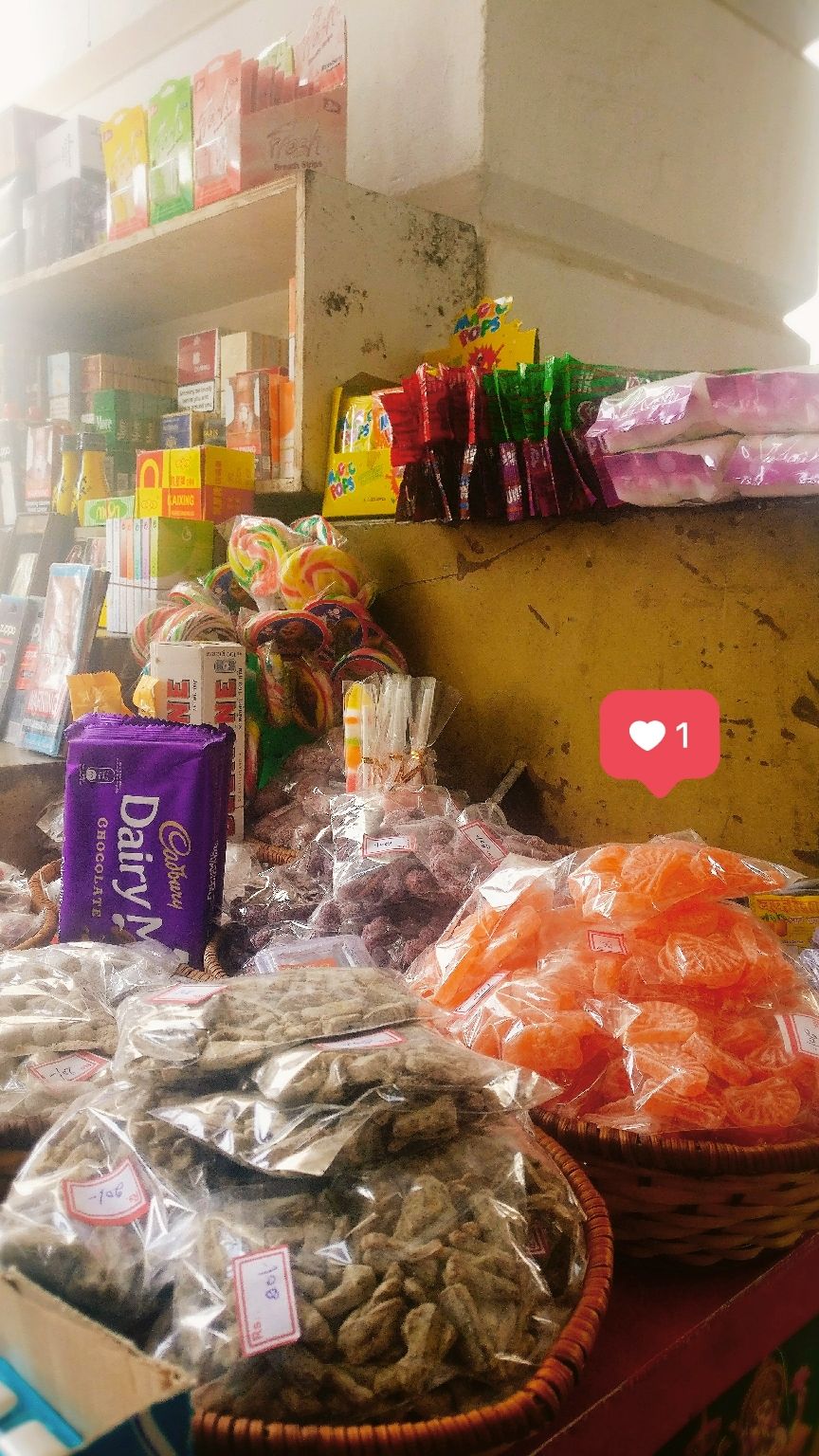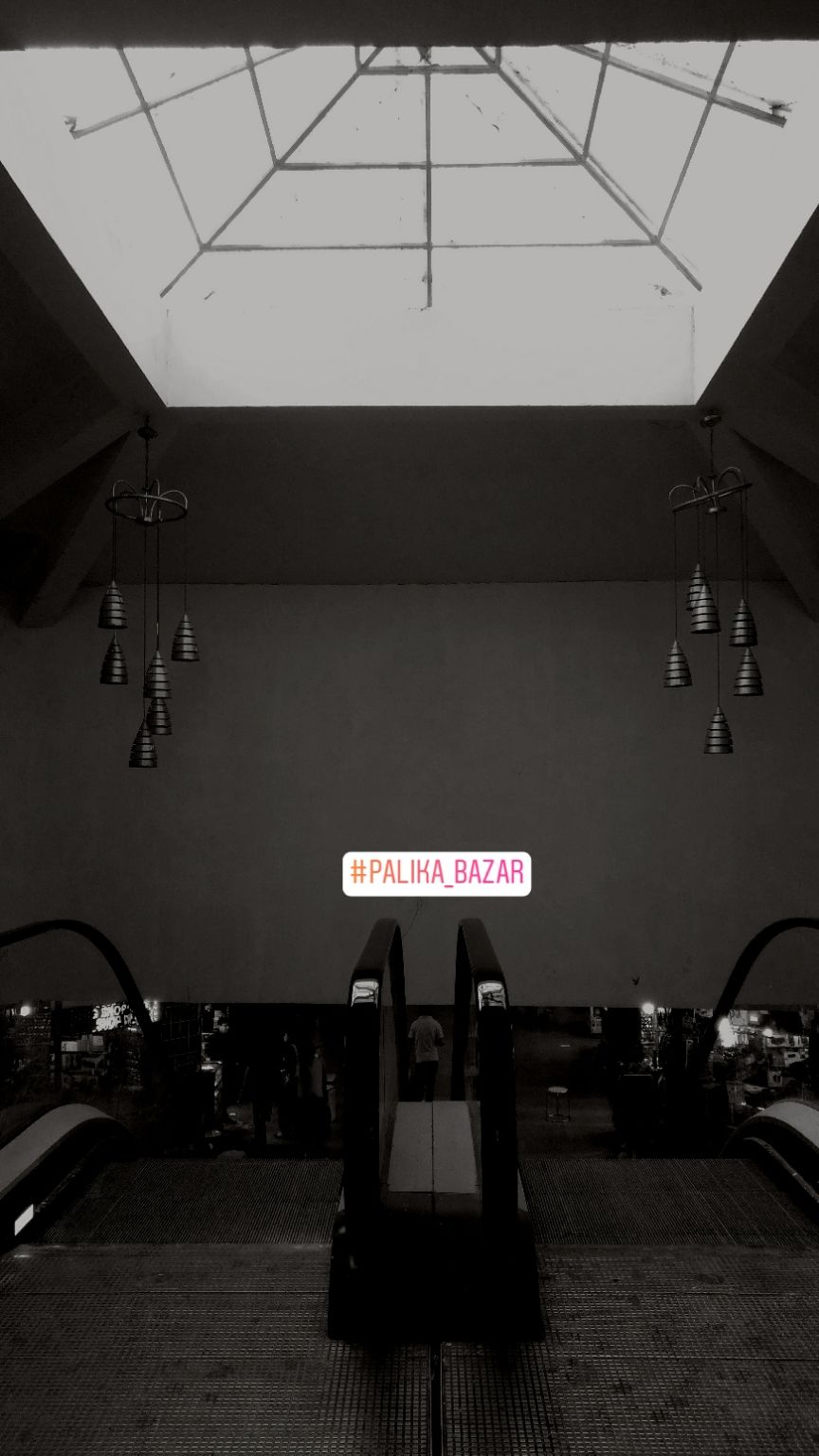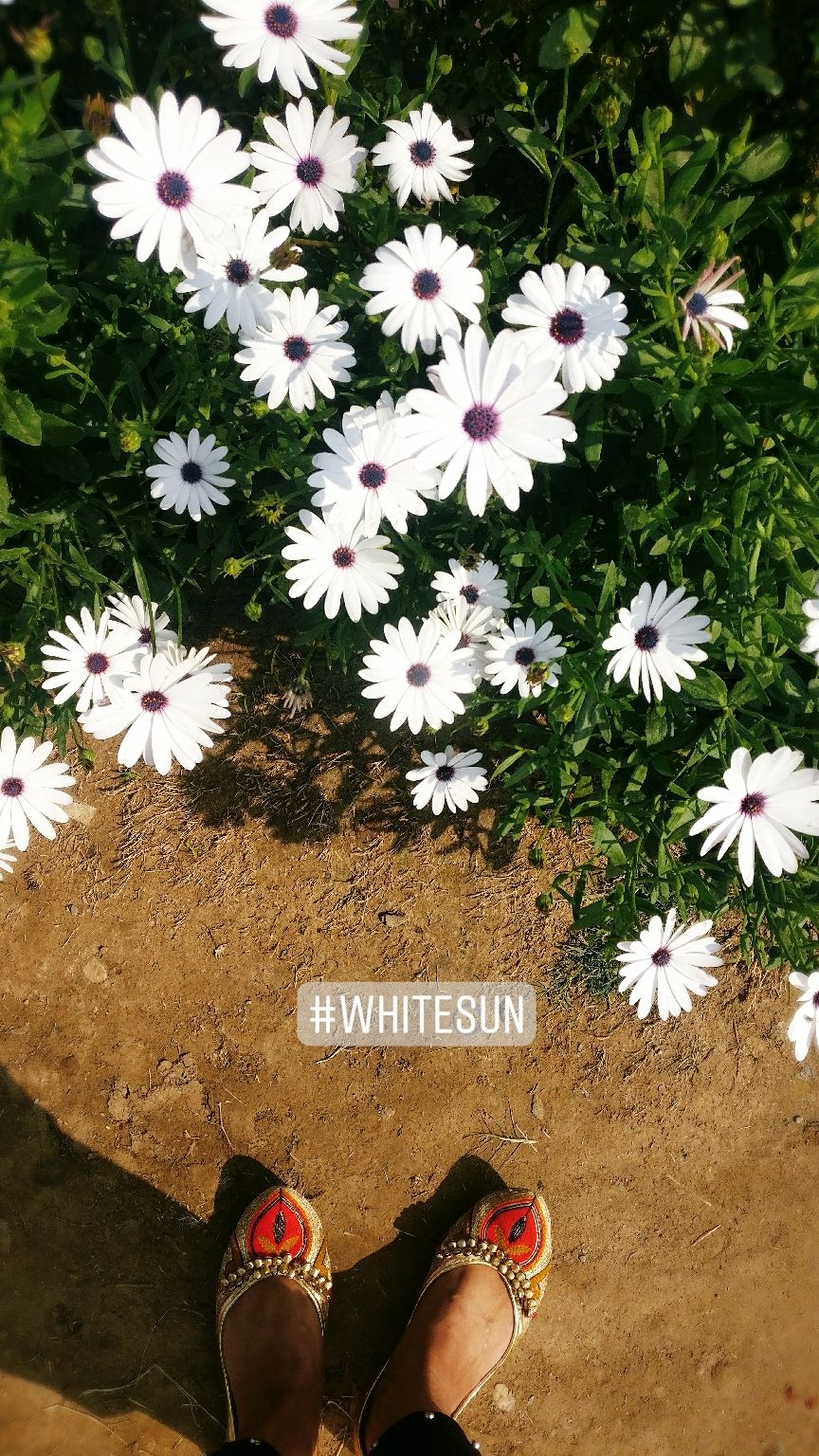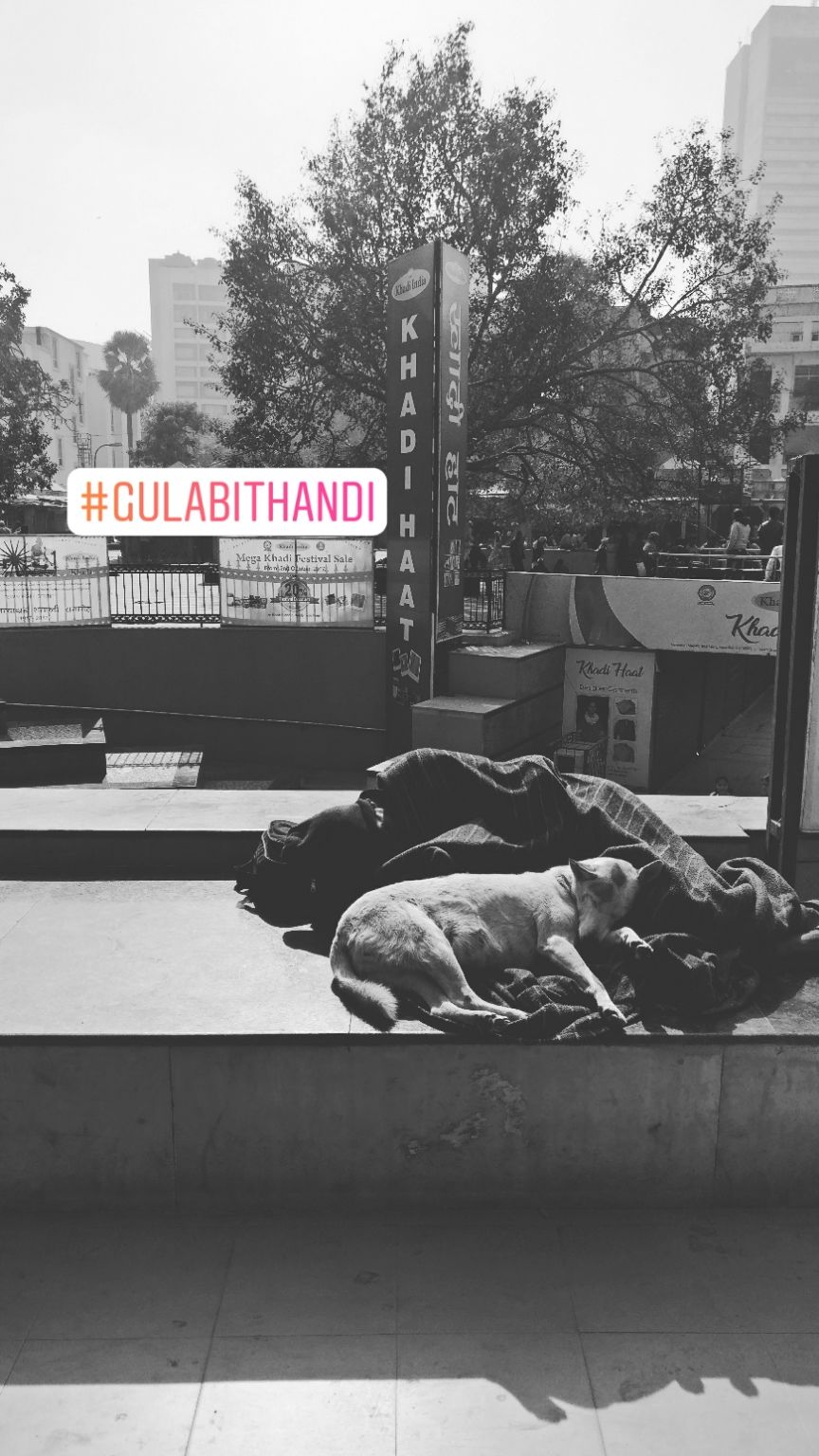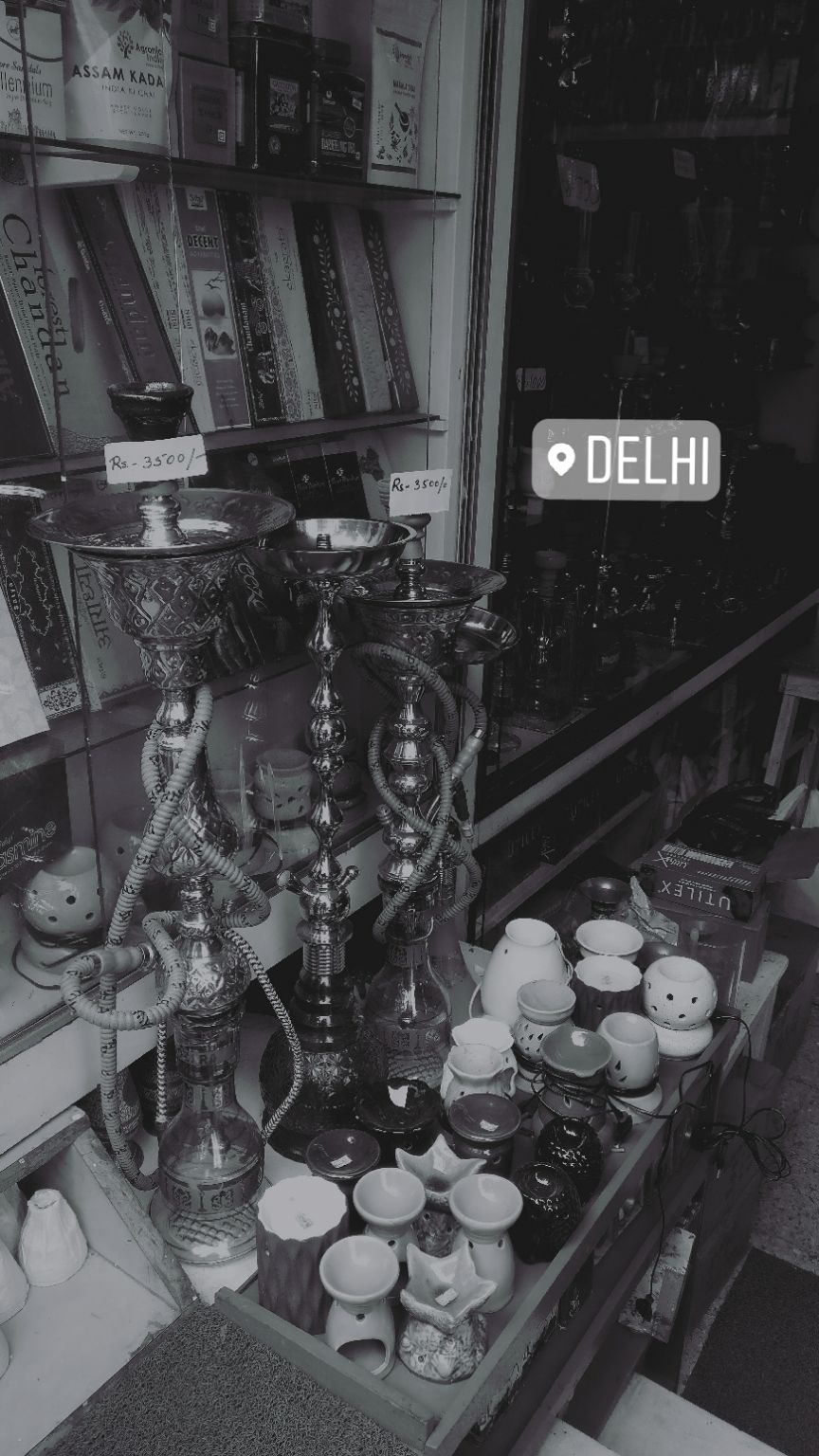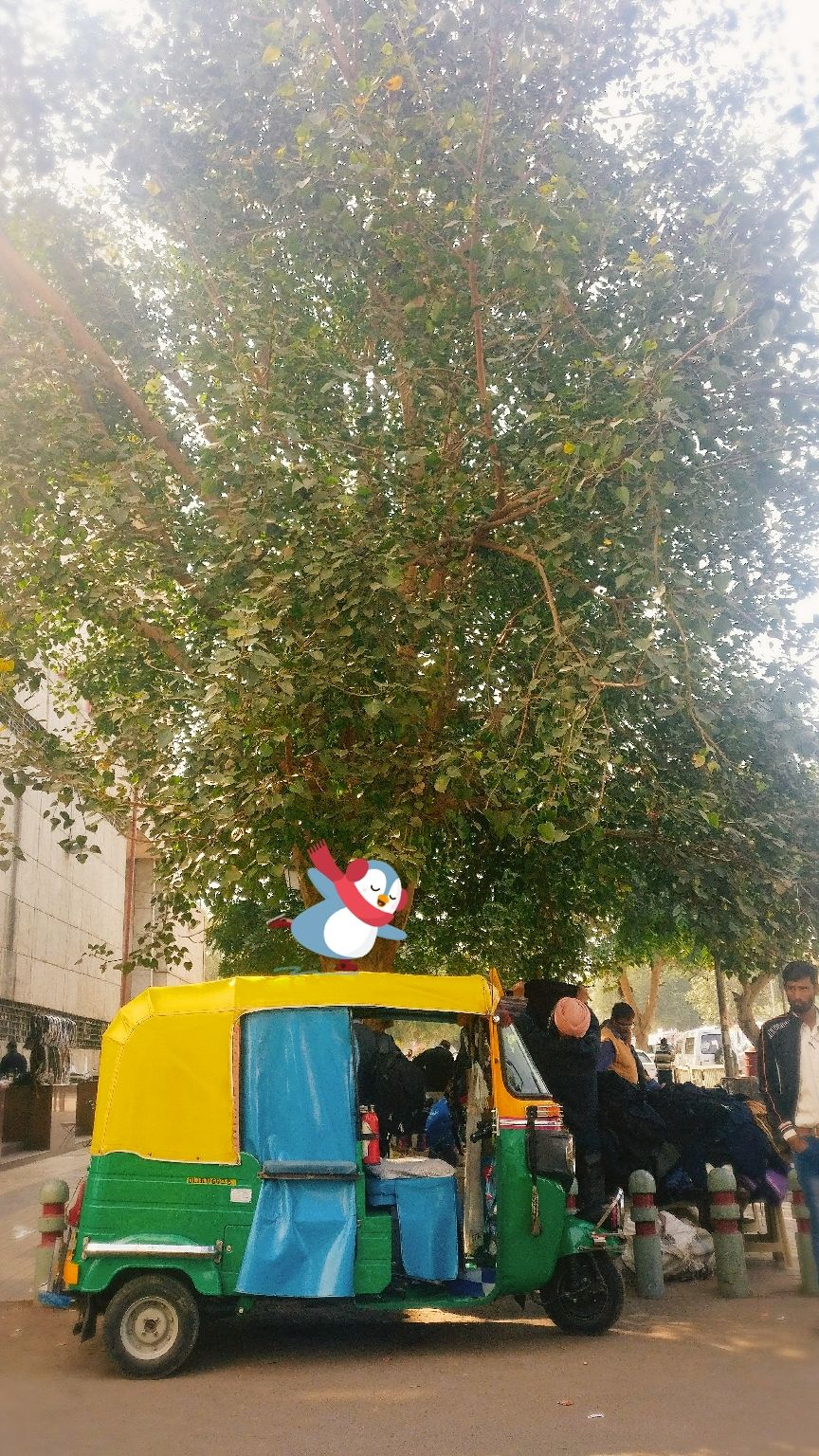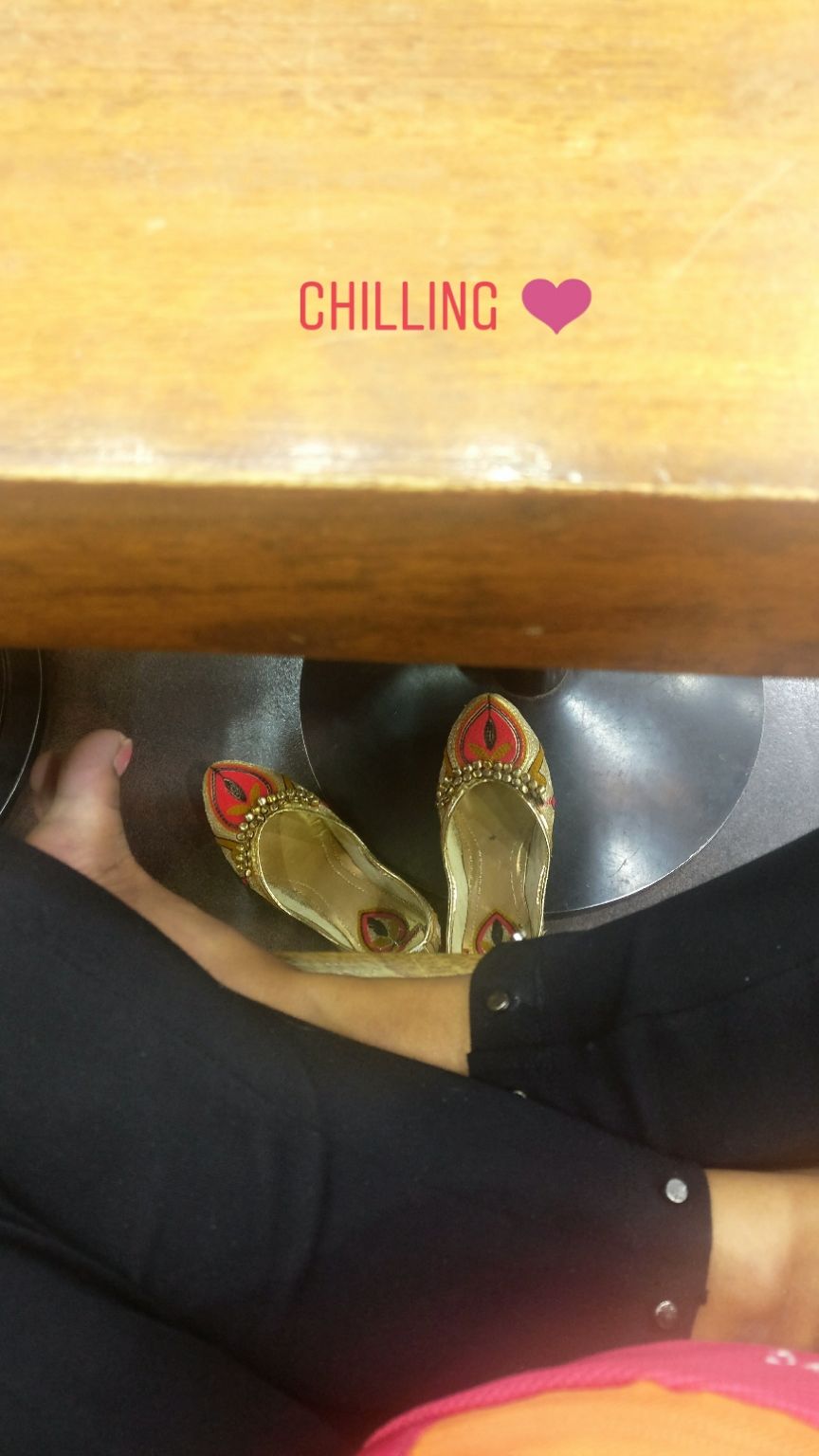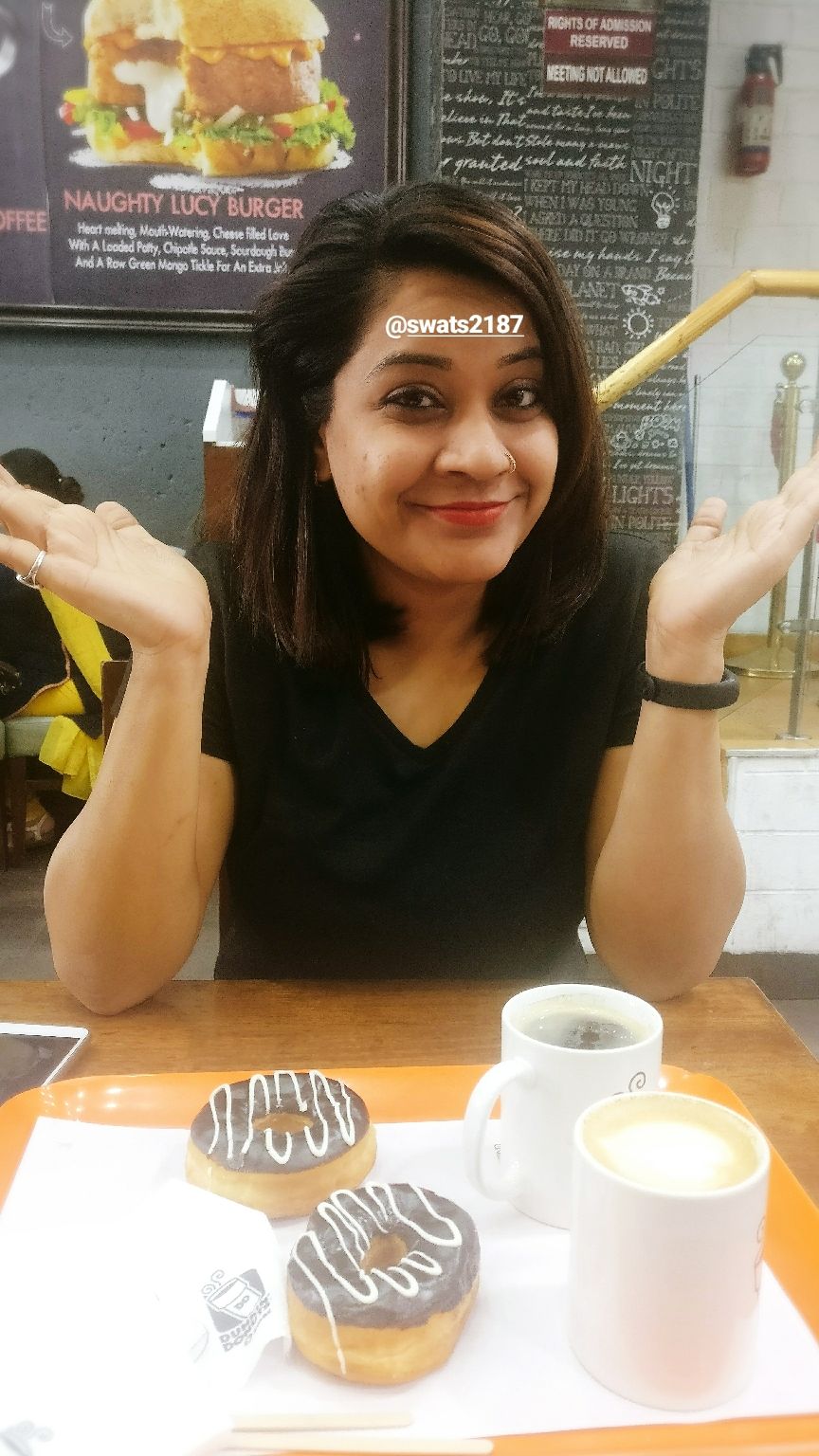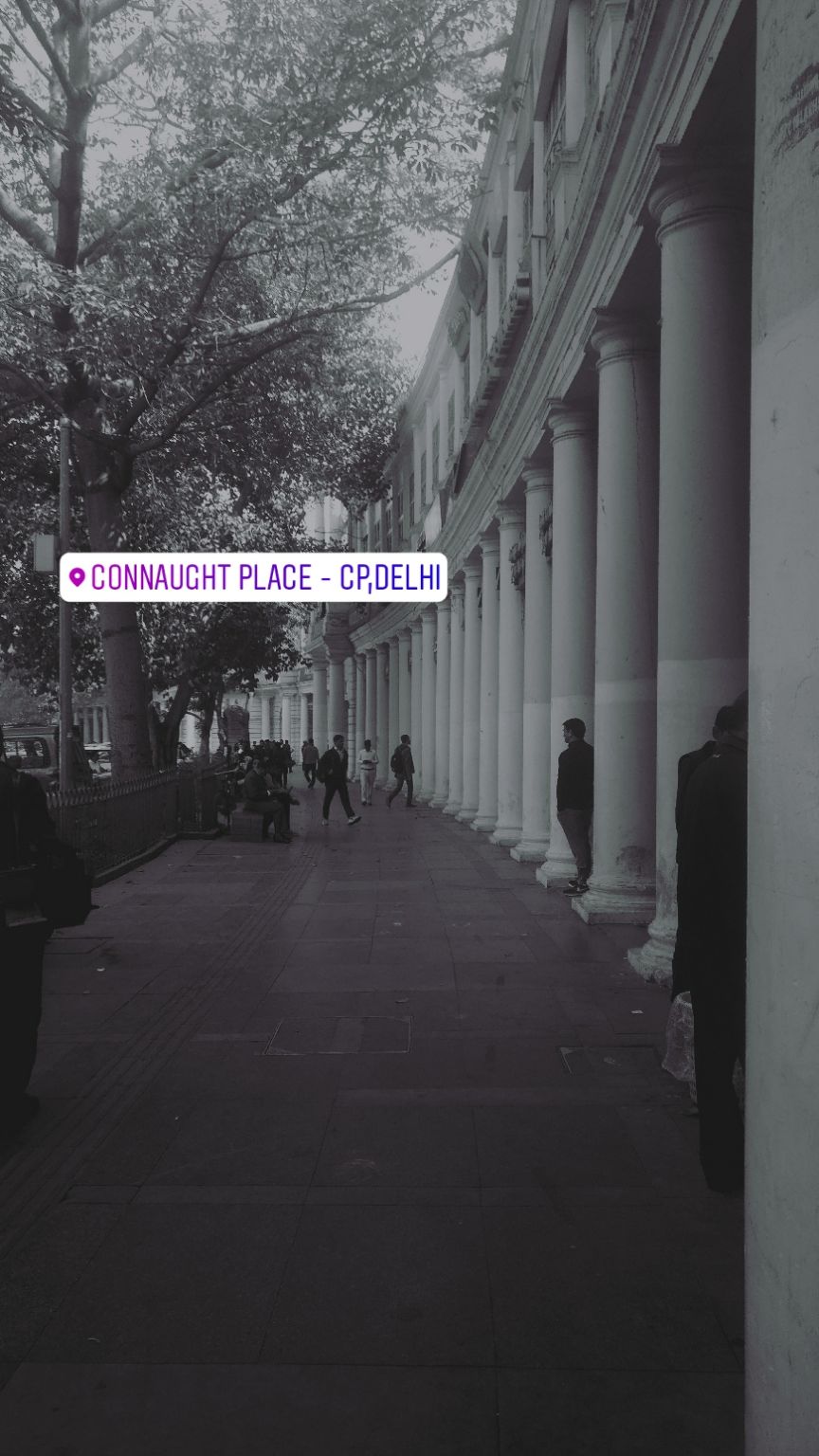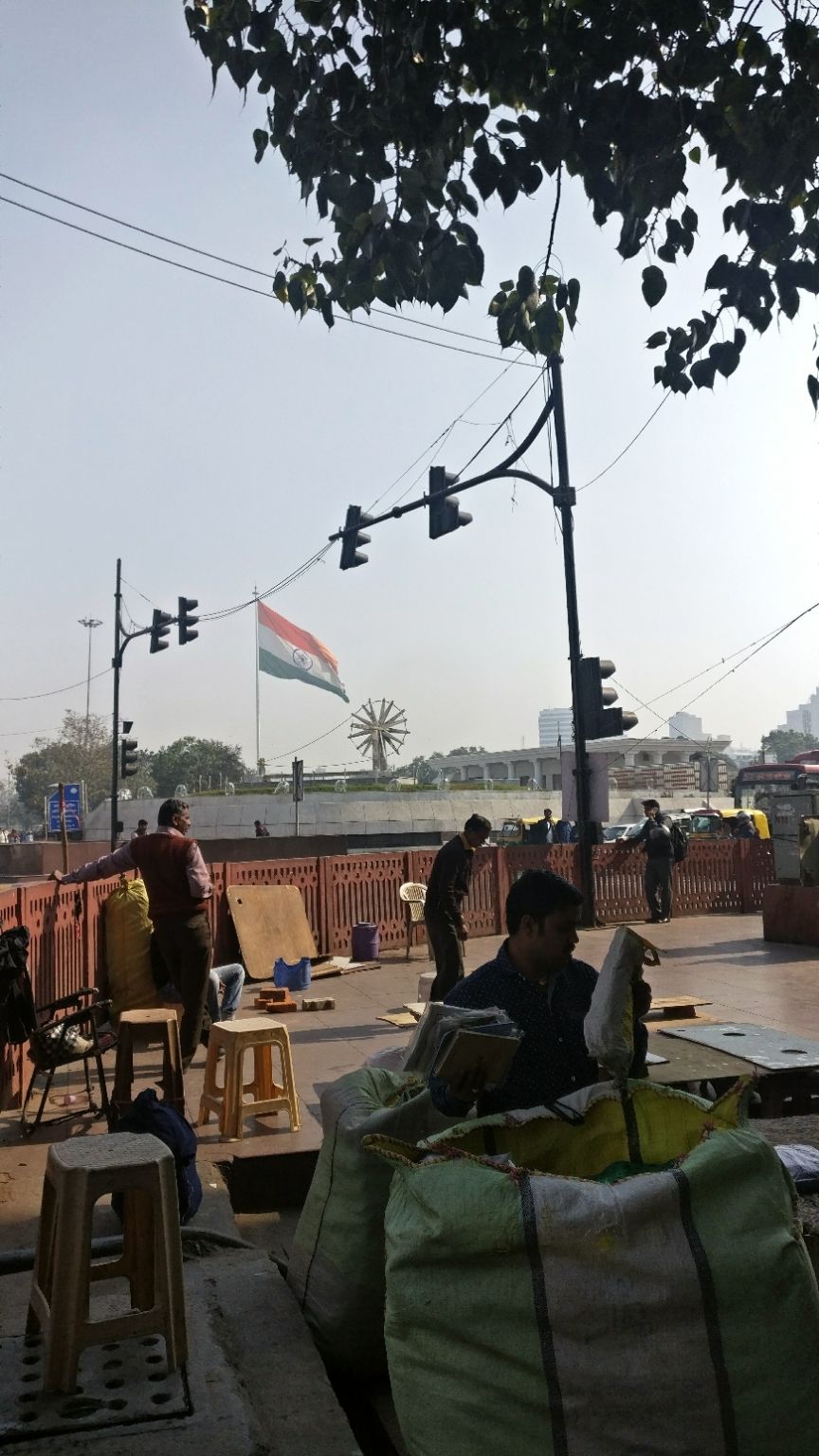 We got to see a quick trailer of Delhi and then headed back to the metro station as we had a connecting flight to catch. We reached the Aerocity metro station and then to the airport within the planned timings. Our next flight from Delhi was to Amritsar ❤️ . We boarded the flight around 6.30 pm and landed at Amritsar aiport in just 50 mins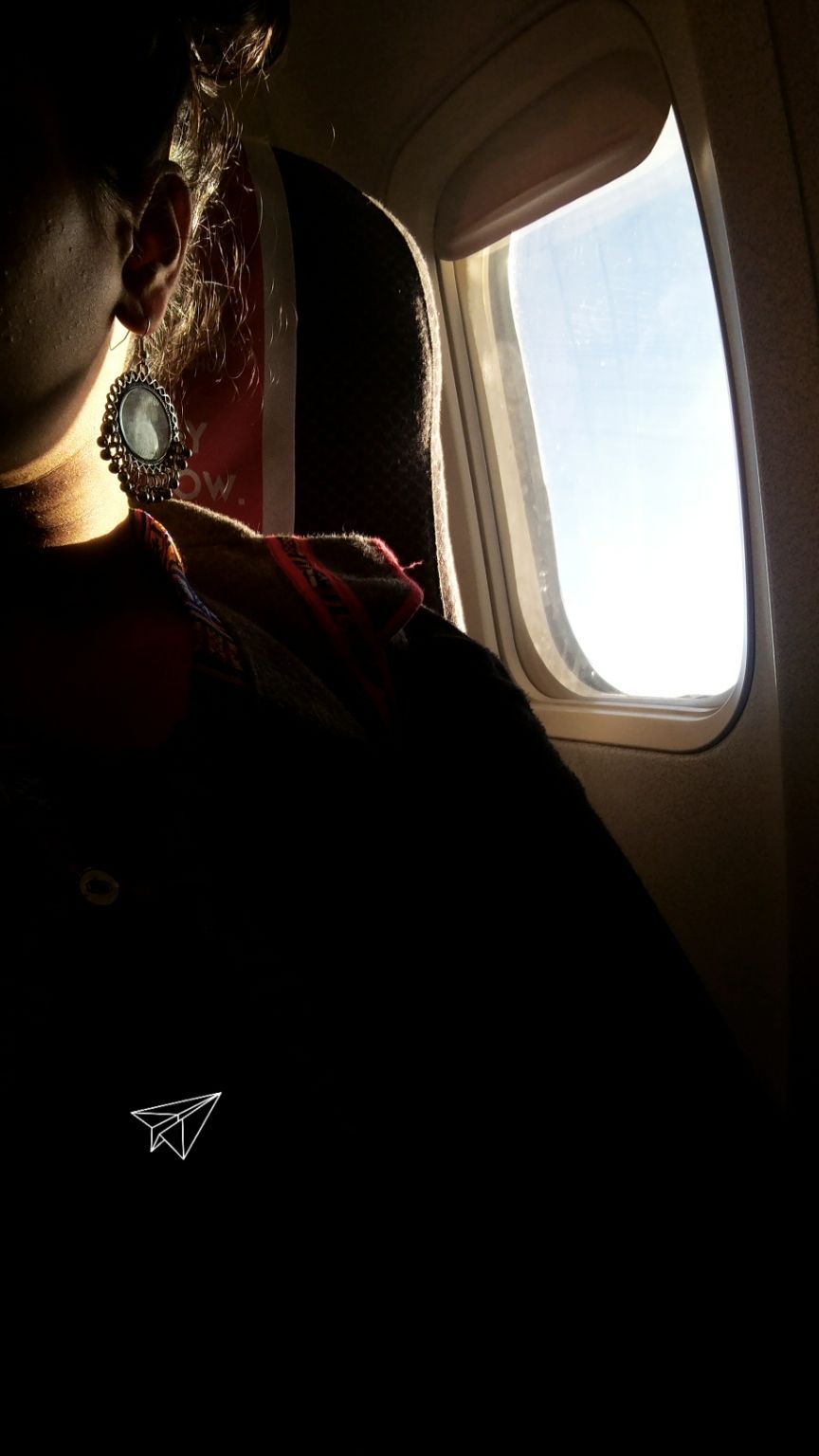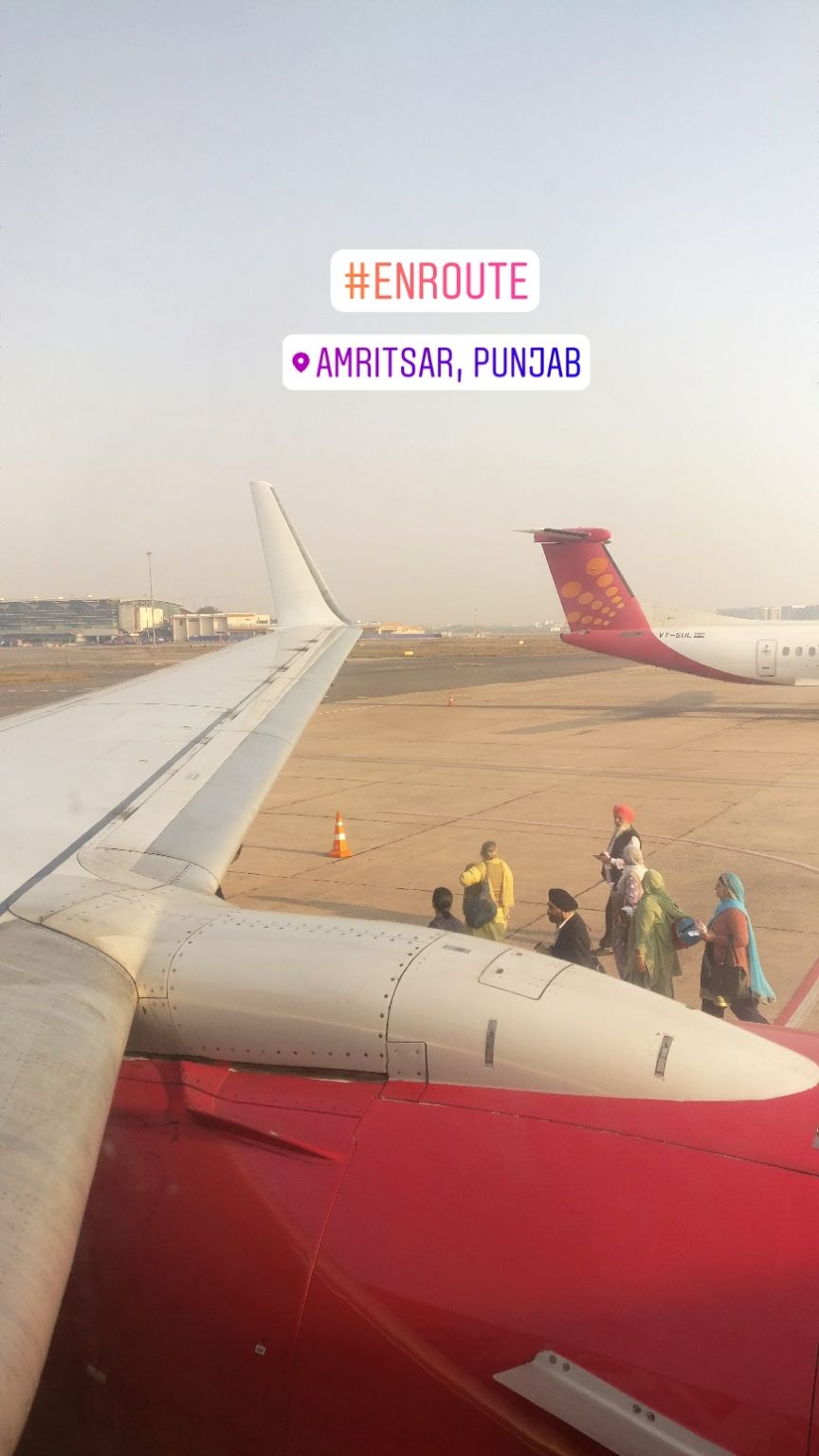 We had already started tasting the flavor of punjab in the air. The charm of the city and the way we were greeted and treated said it all about the place.
We got an excellent hotel deal on Goibibo app for the 2 nights stay we were gonna do in Amritsar. We had booked Valley View hotel which was 20 mins away from the aiport and 10 mins near to the famous Golden temple of Amritsar. We got freshen up quickly and as it was already 9.30pm we thought of having a chilled out dinner plan.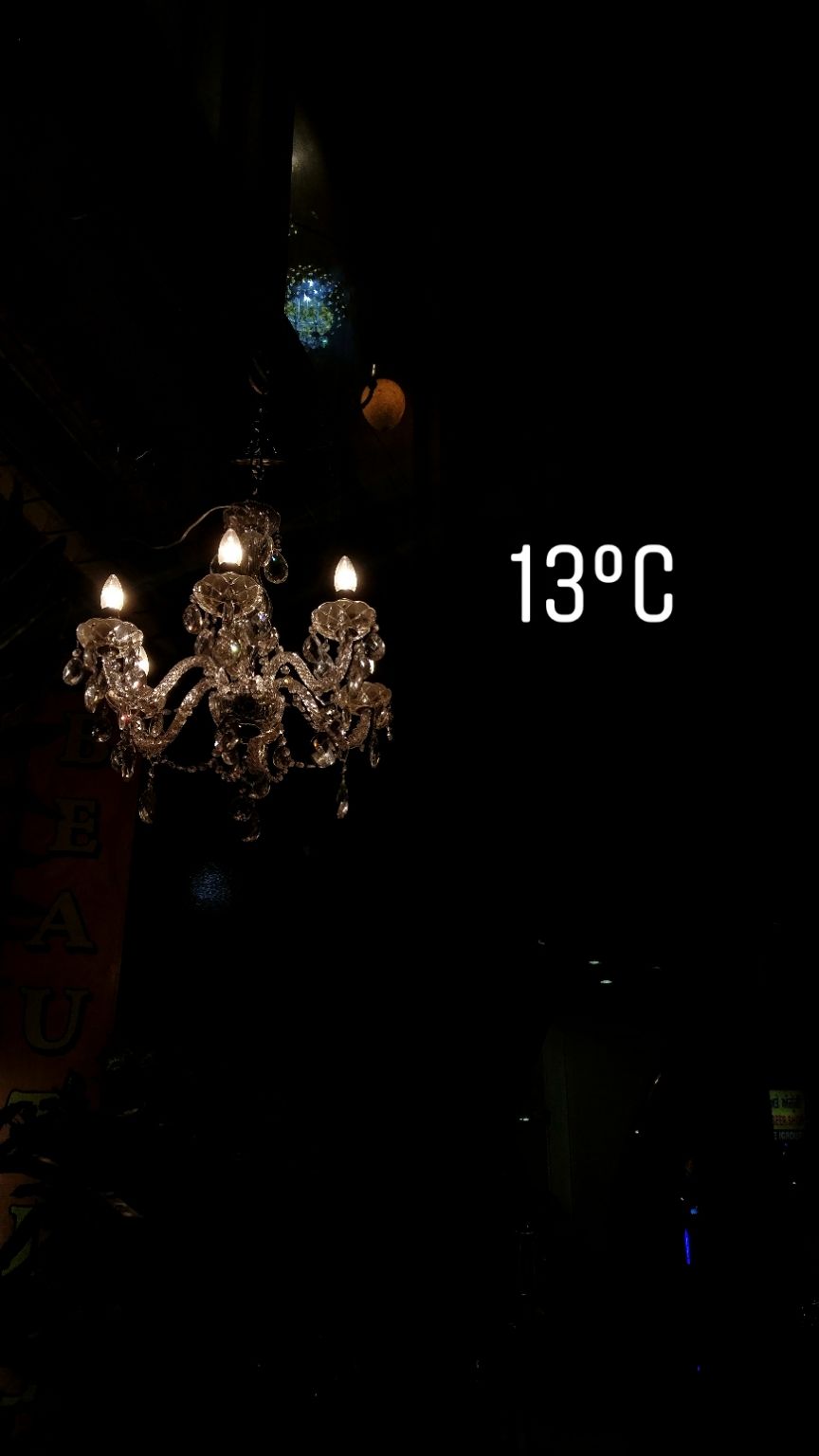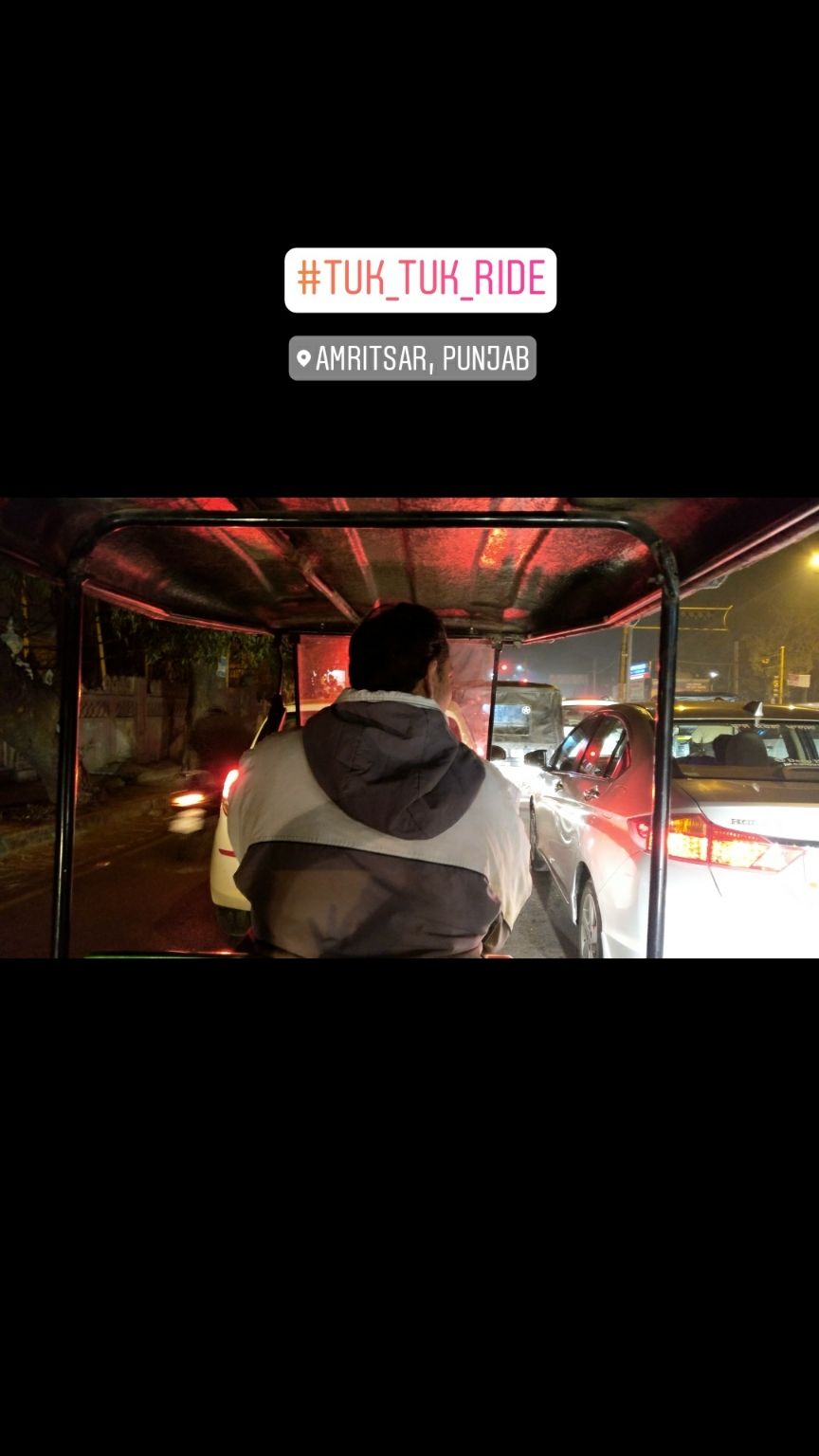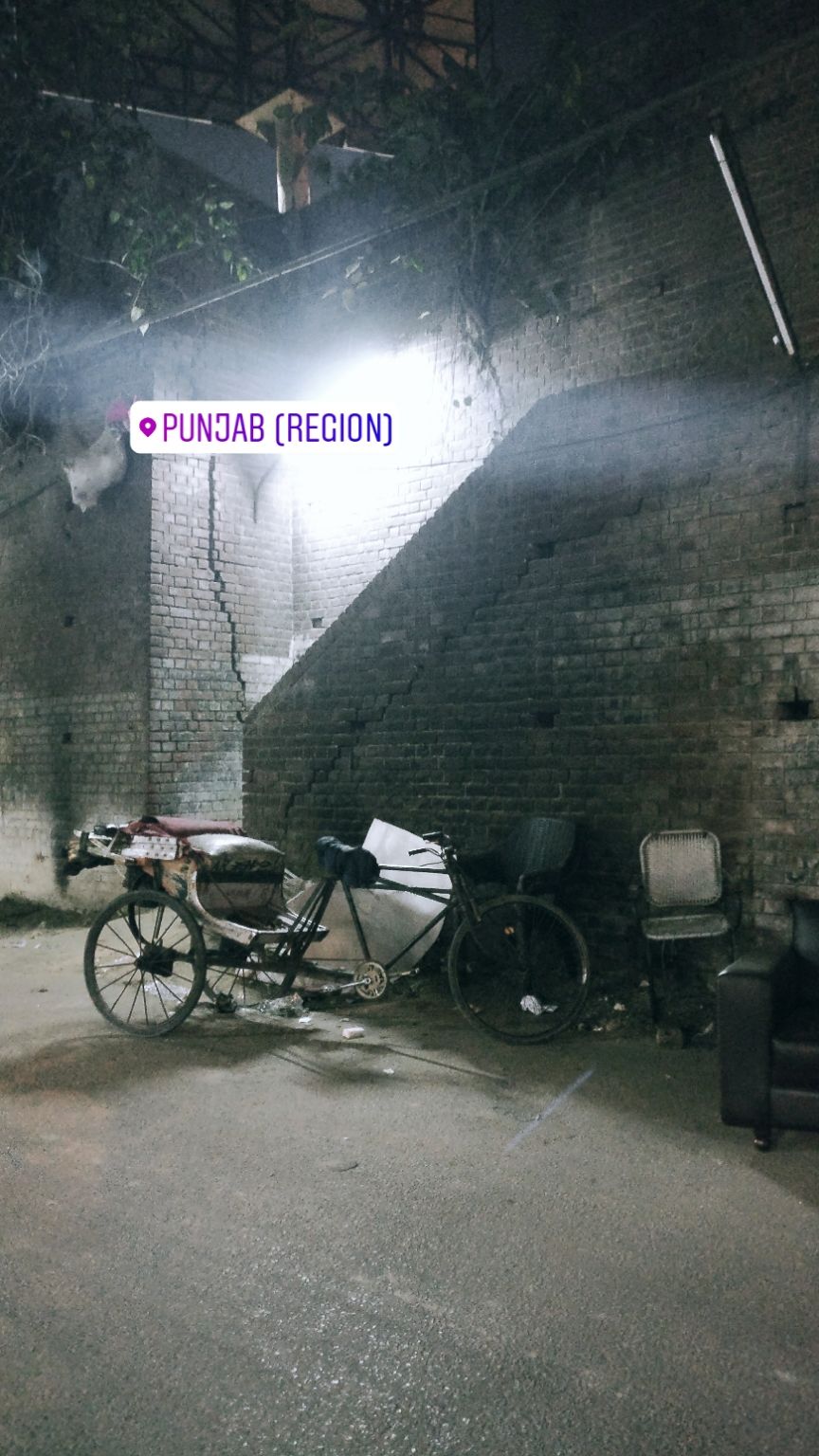 Found this amazing restaurant 'Makhan fish and chicken corner' on Zomato app for the best chicken in Amritsar.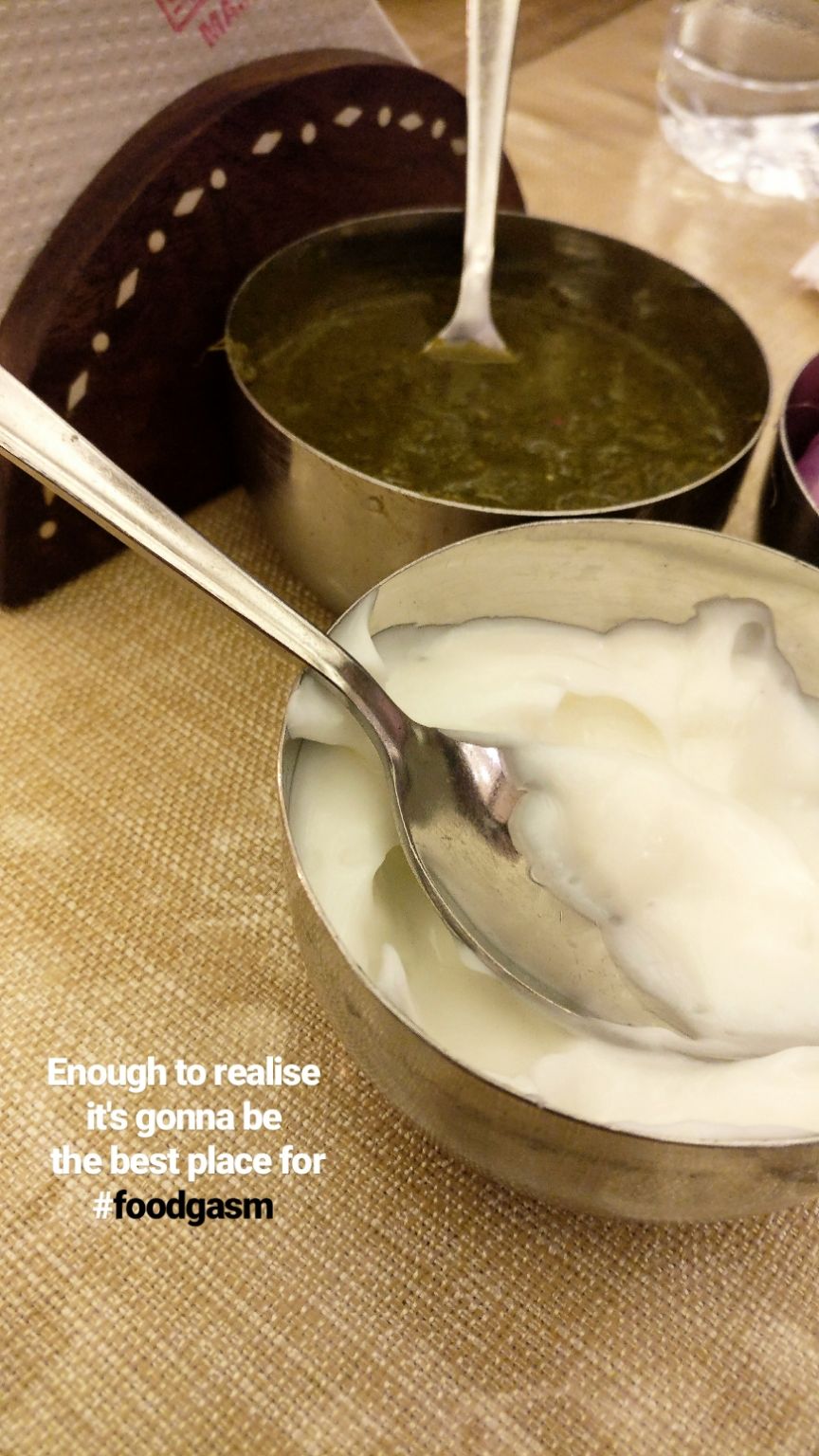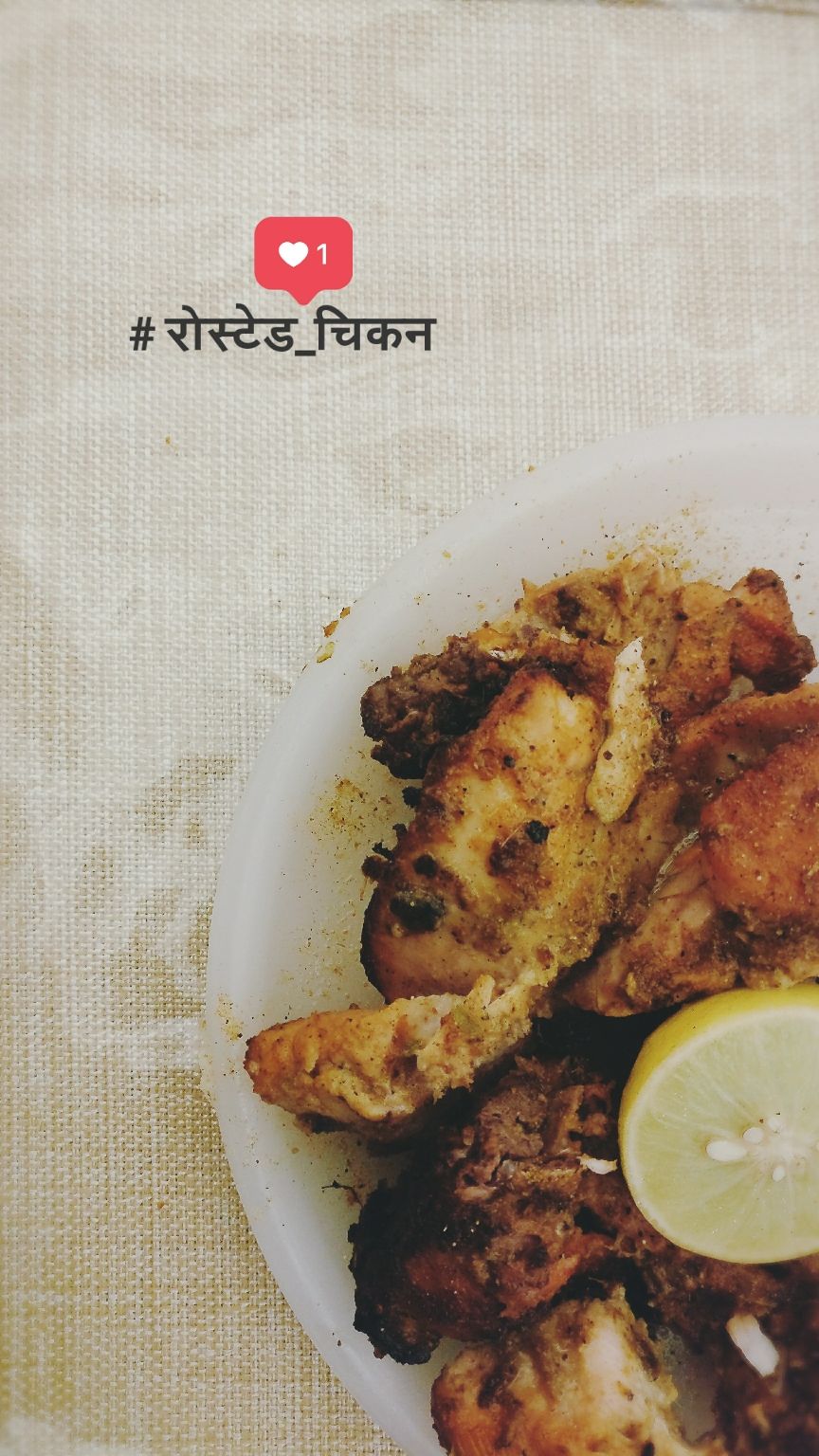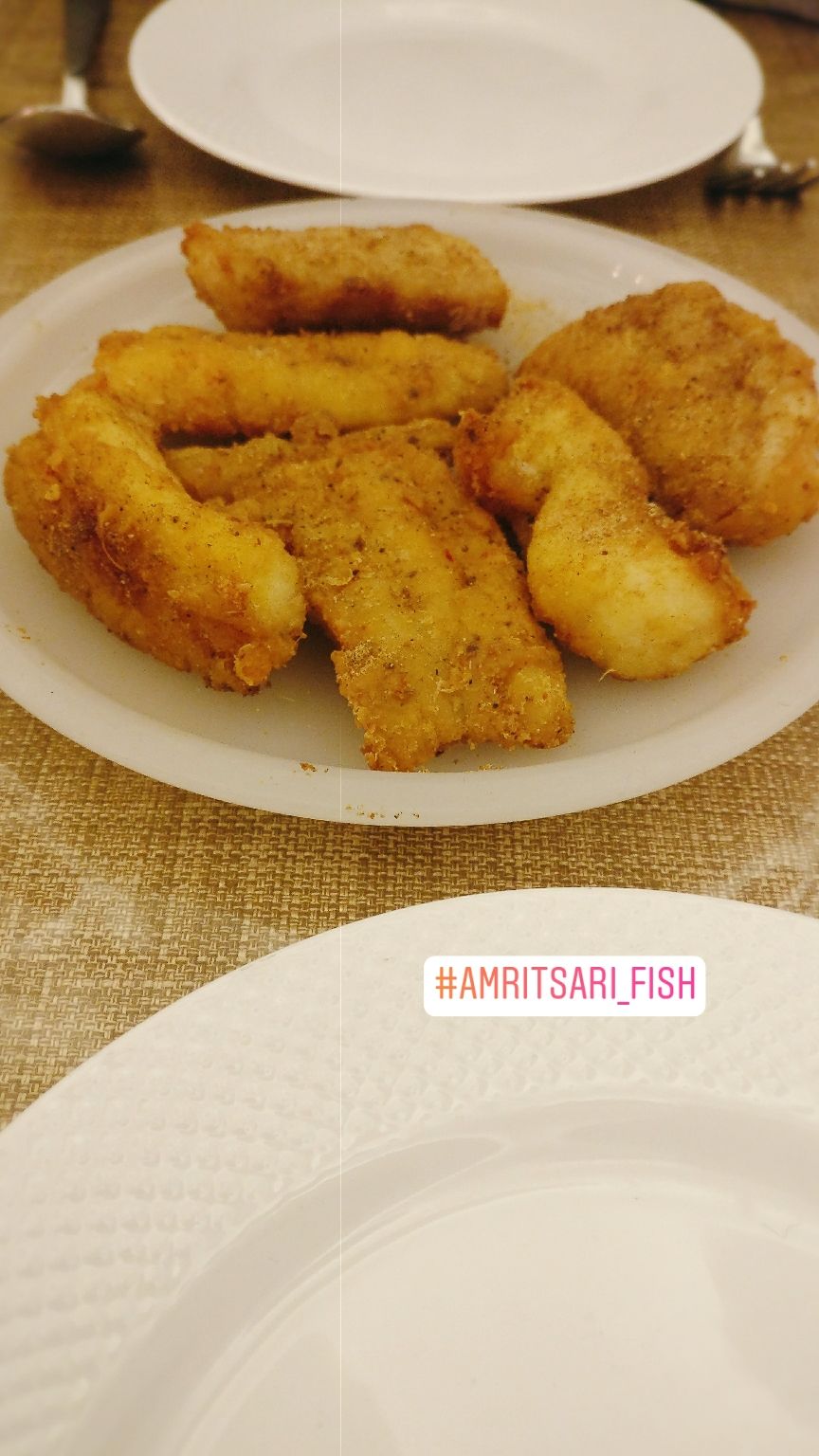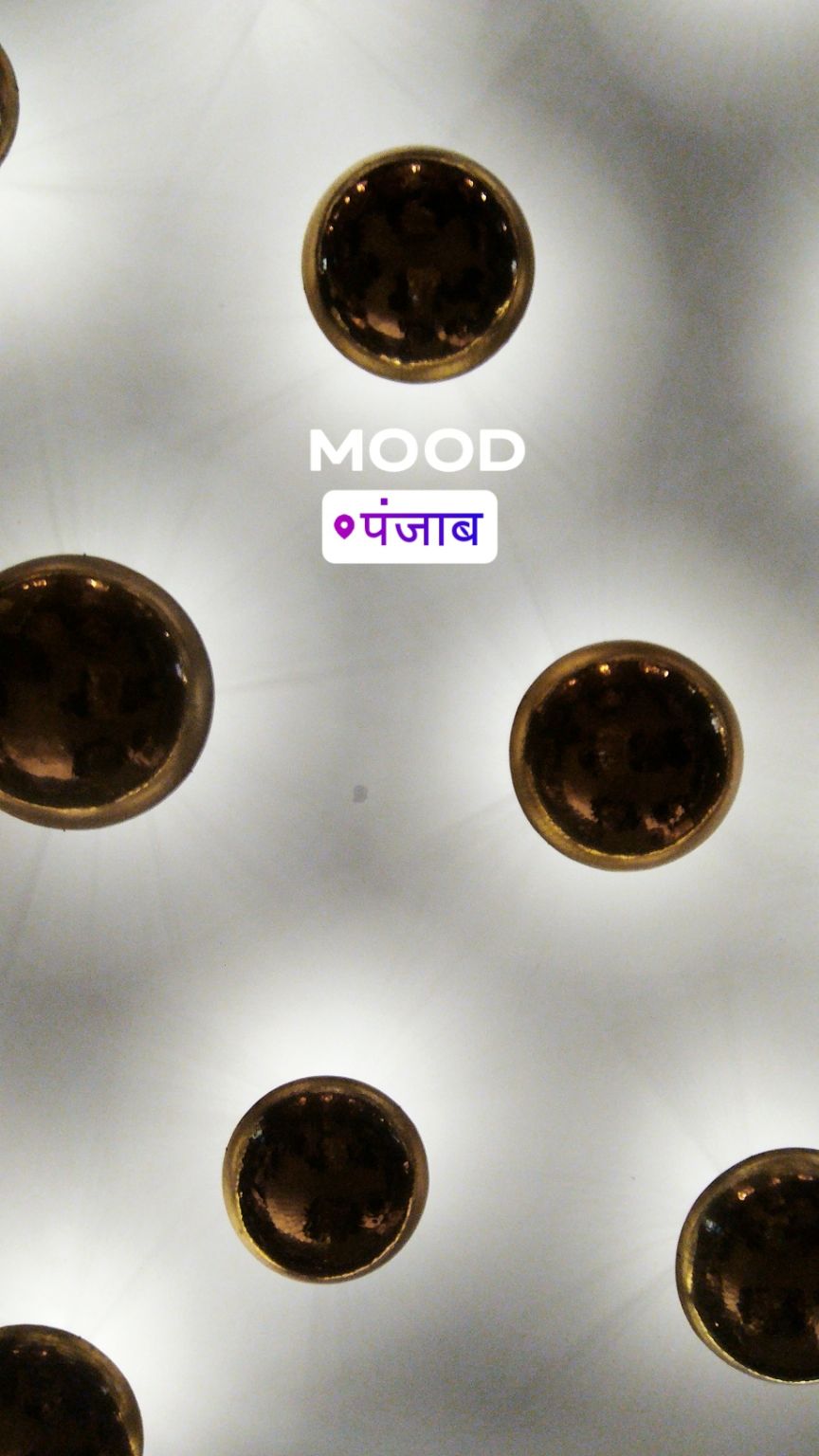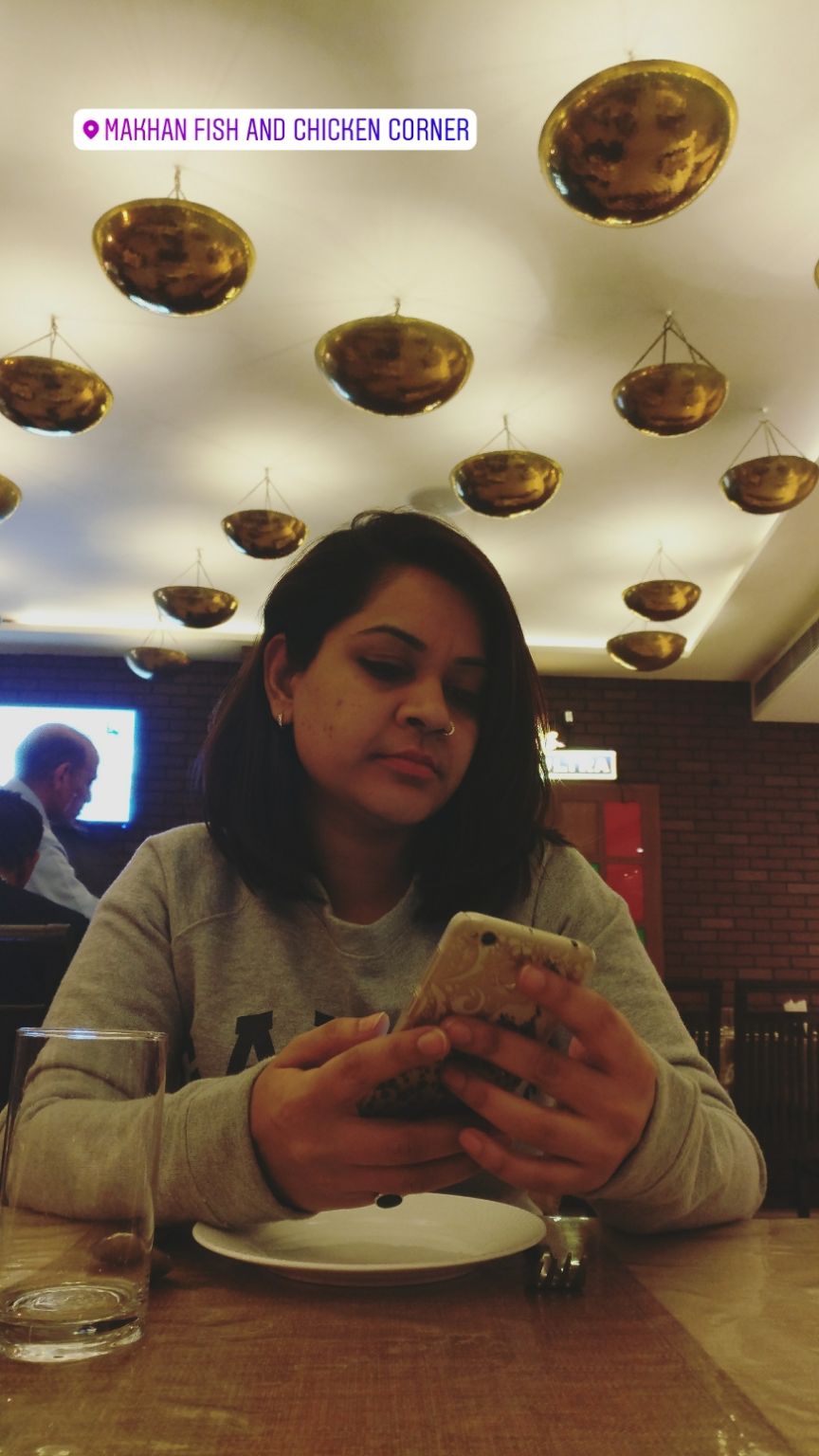 Post dinner we spent a little time in the bazaar area near to the restaurant. The bazaars are usually open up till 10.30pm and the medium for local transport is tuk tuk (electric auto) which are easily available and hardly costs you 50 bucks for 2-3 kms.
Hushhhh... finally we had an amazing and a perfect first day of our back packing trip. The fun part was that, we lived in 3 cities in a day ????????
Our Amritsar trip was mainly meant for the Golden temple ❤️
We woke up early in the morning, got neatly dressed not forgetting our dupatta and headed towards the Golden temple. On our way to the temple we found an amazing place for morning breakfast which was near to our hotel.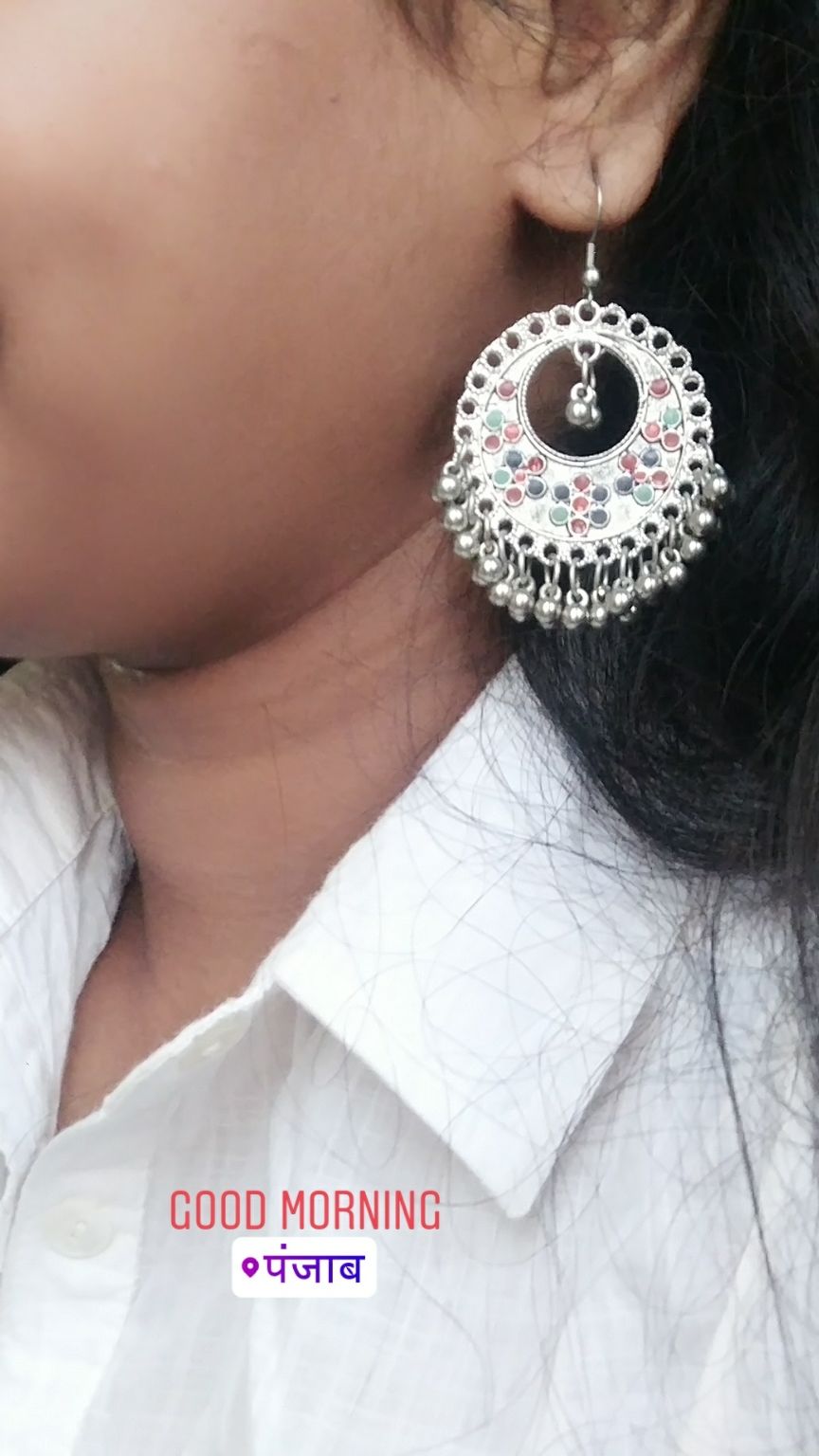 This is an amazing place for morning breakfast with the famous special Kachodi. It's an old cafe which is famous in the area and has visits of many famous celebrities. All this is for the yummy Kachodis they serve.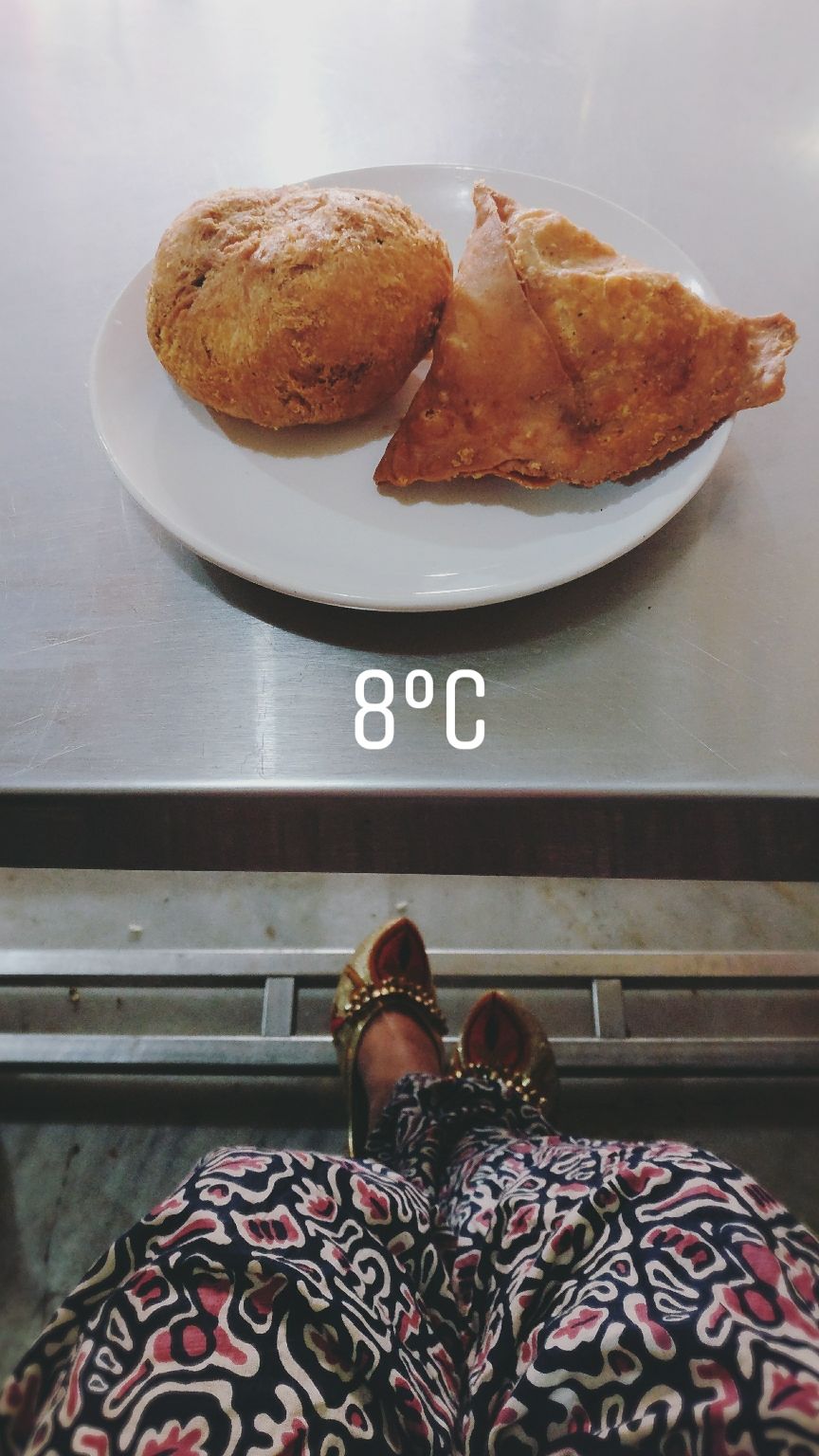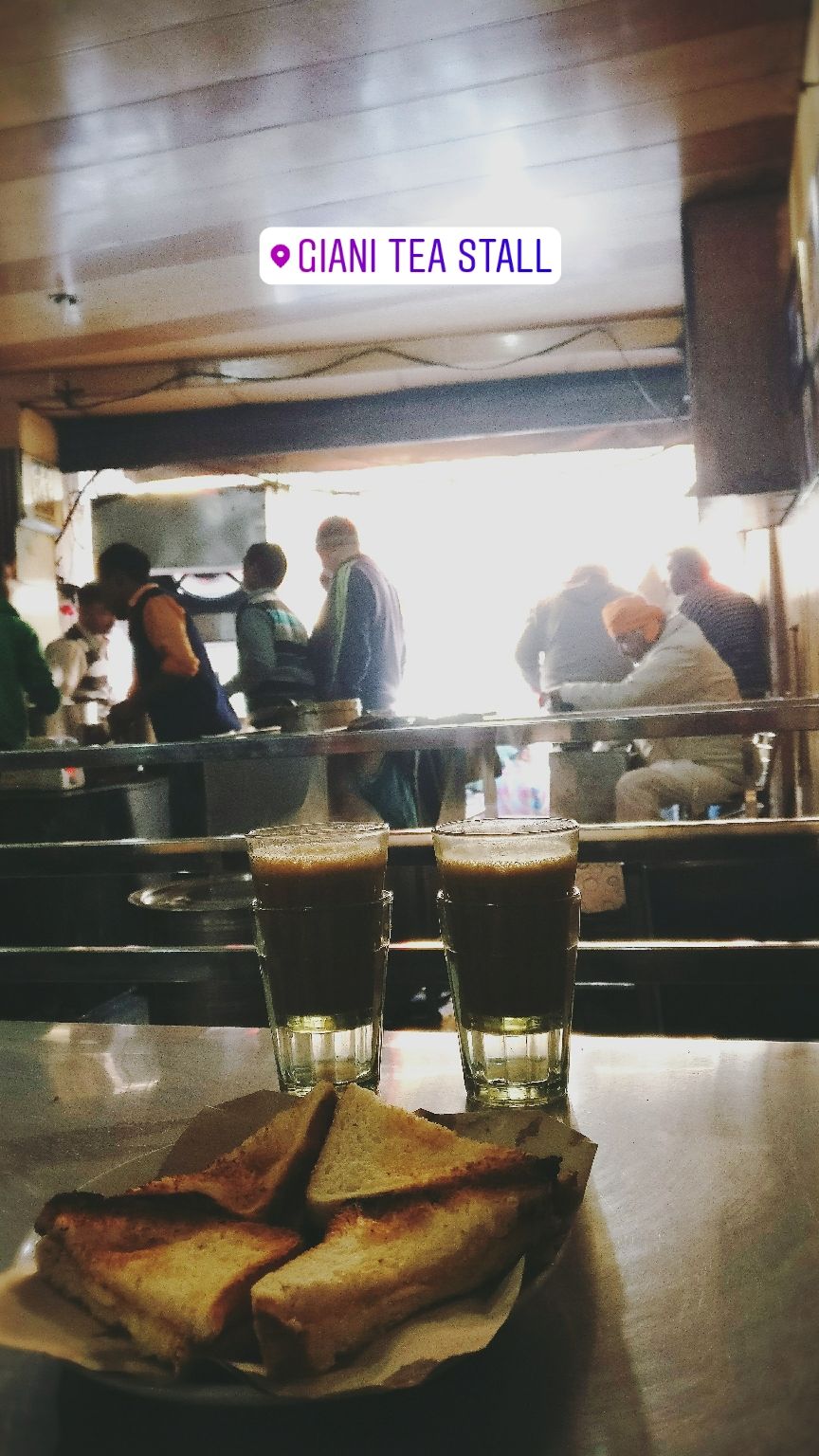 So now we had enough energy for the day and moved towards the Golden temple. The surroundings of the temple(parisar) is amazingly developed and indeed a clean and beautiful place to walk around and feel the cold morning breeze. This was so much enough to tell us how holy the place is. We started walking towards the Golden temple, navigating through the market area which had the Jallianwala bagh, sweet shops, phulkari dupattas, mojadis, lassi etc.
We heard a man shouting the fare from golden temple to Wagah border which was 12-13 kms away from amritsar. We asked him the details and decided to go in his vehicle which was suppose to leave at 1pm for Wagha border from the temple. We made a deal and headed towards the main area i.e. Harmandir sahib. What to say about this holy place!!
The amazing vibes of the place had already made us speechless. The Golden temple is the serene centre of the city. Just one word 'Beautiful'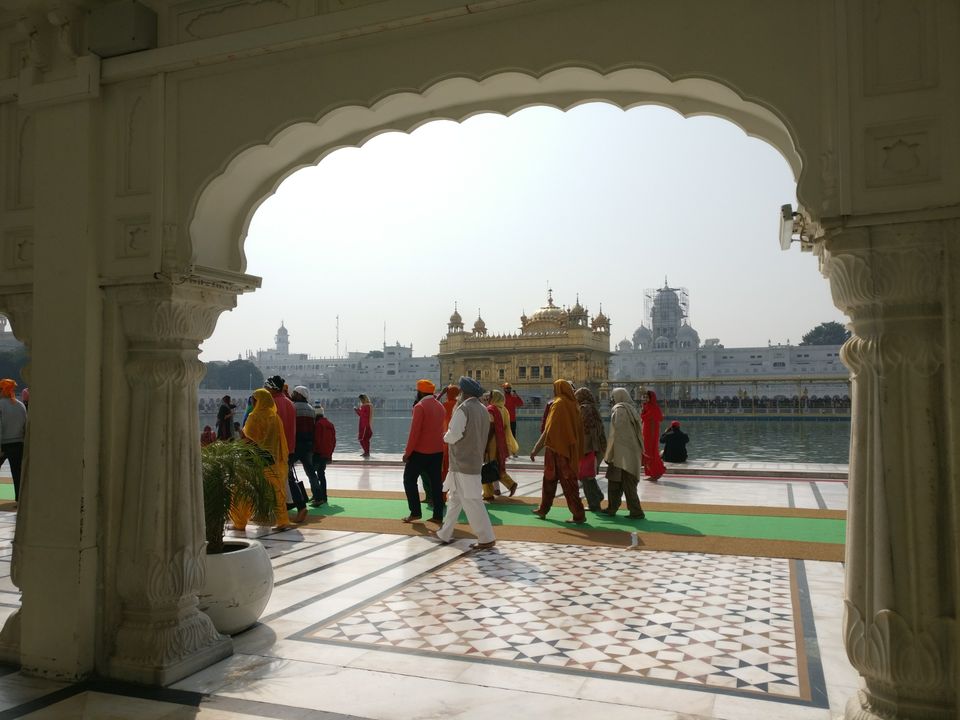 We had a blissful time in the temple and decided to eat at the famous langar for our evening meals as we had to head towards the meeting point for Wagah border.
We loaded ourselves with a glass full of Lassi and got on to the vehicle.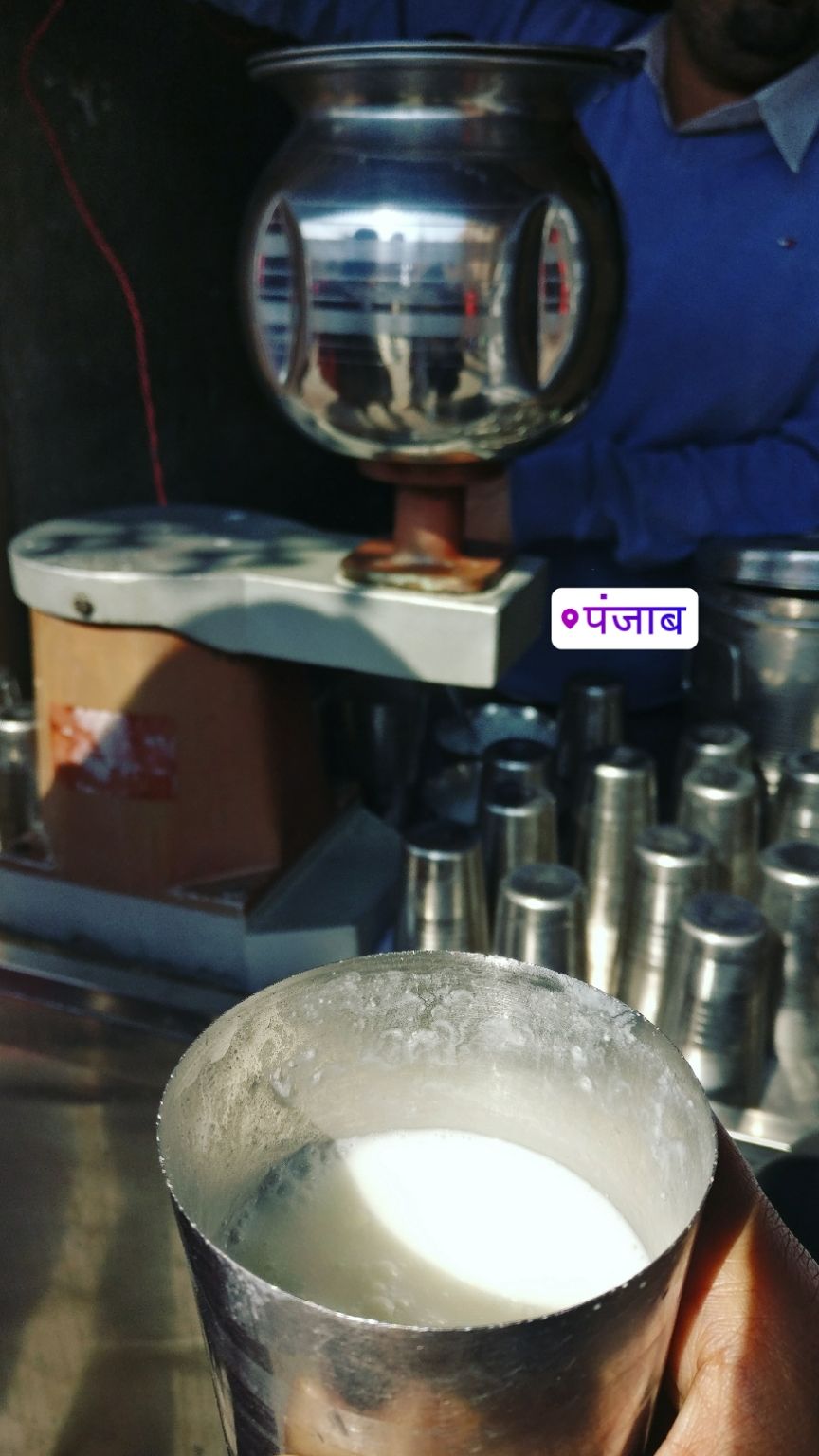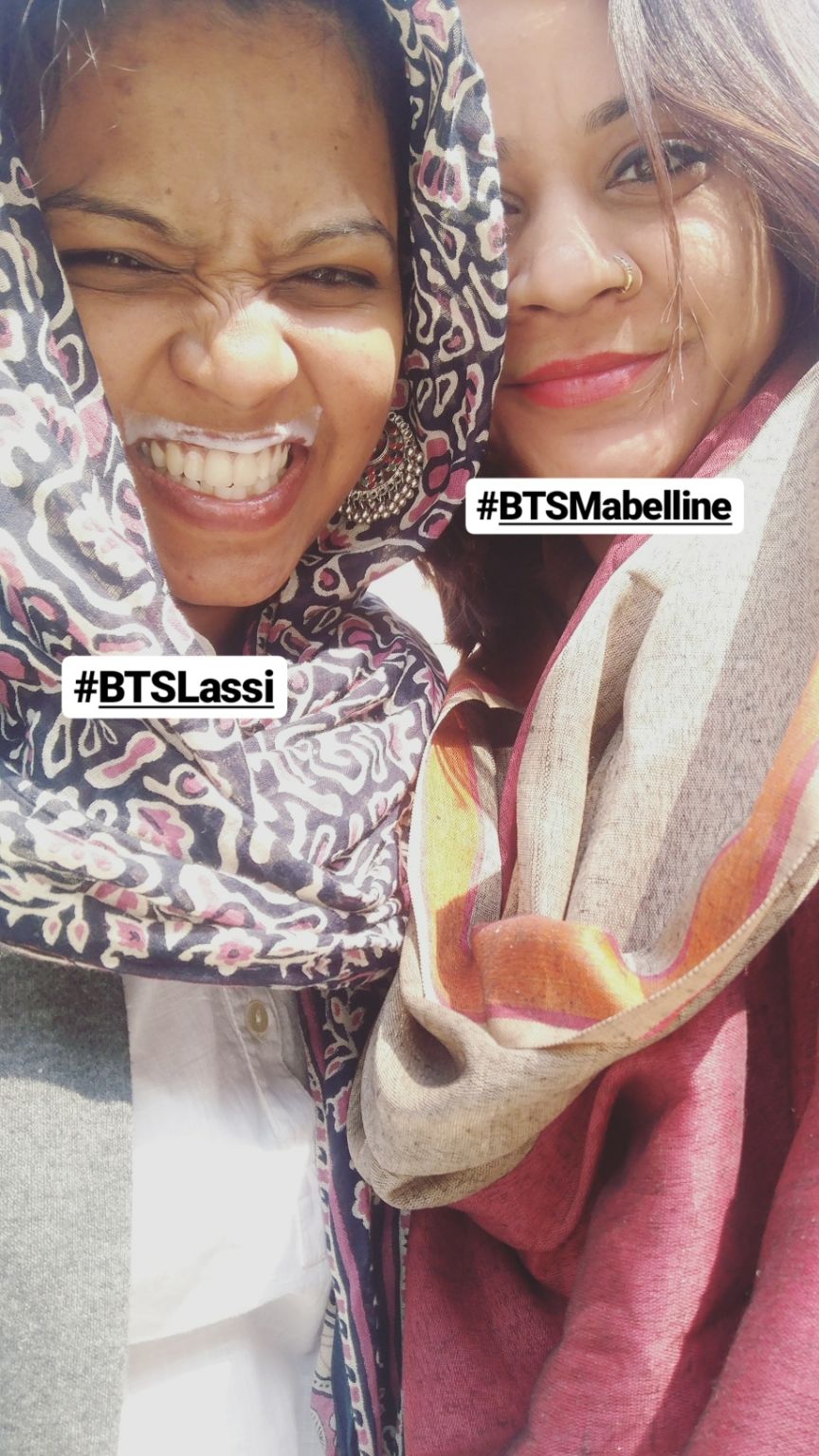 On our way to Wagah border we stopped at a dhaba which served yummy Amritsari parathas. There are many dhabas and restaurants on the way where one can get Anritsari parathas.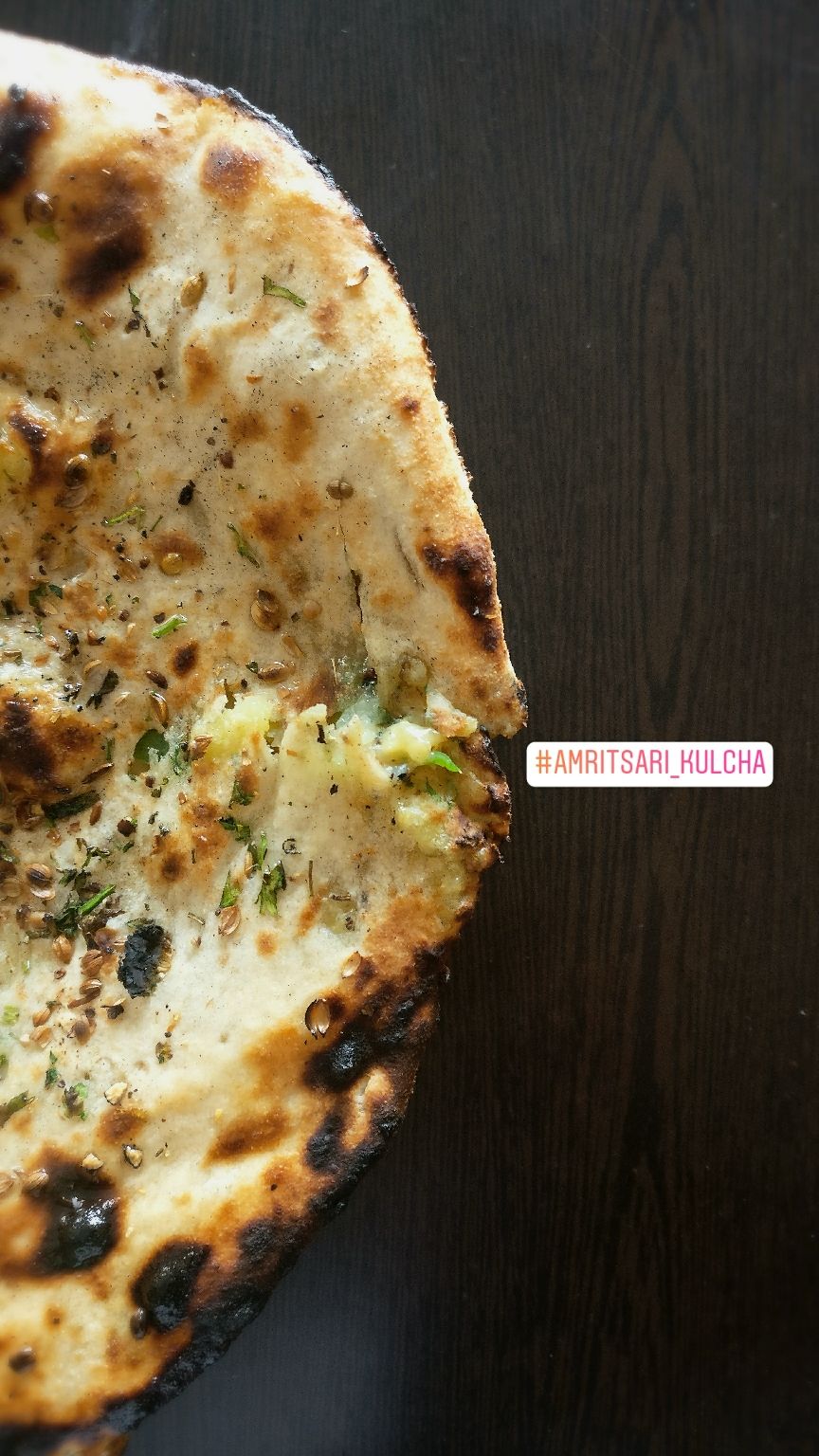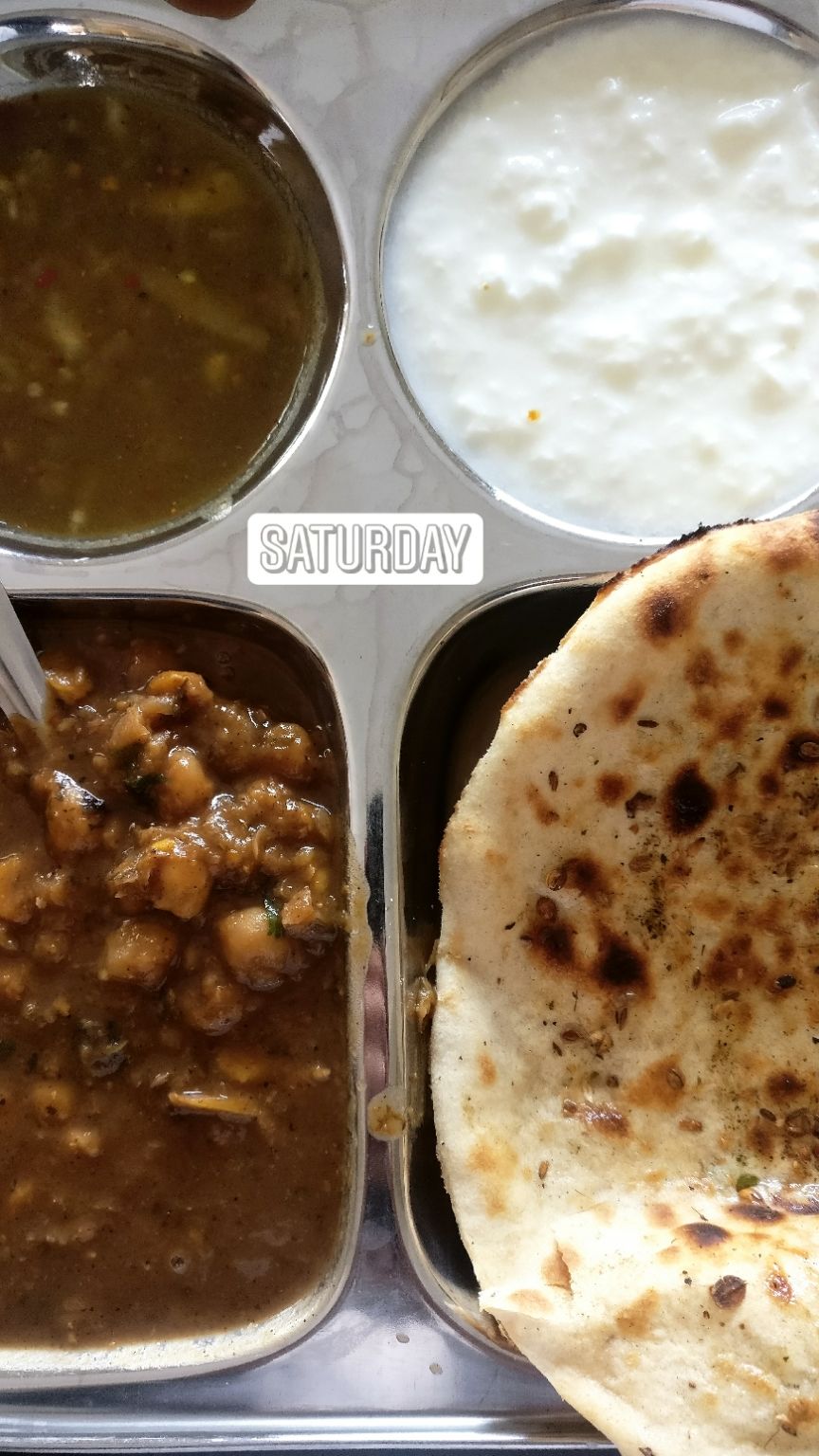 Wagha border as we all know it as the border between our country India and our neighbouring country Pakistan, is an amazing place to experience and see the energy of the people towards our nation. The daily evening parade starts by 4pm and continues for an hour. It's a big stadium like place where you get a place to sit on a first come first serve basis.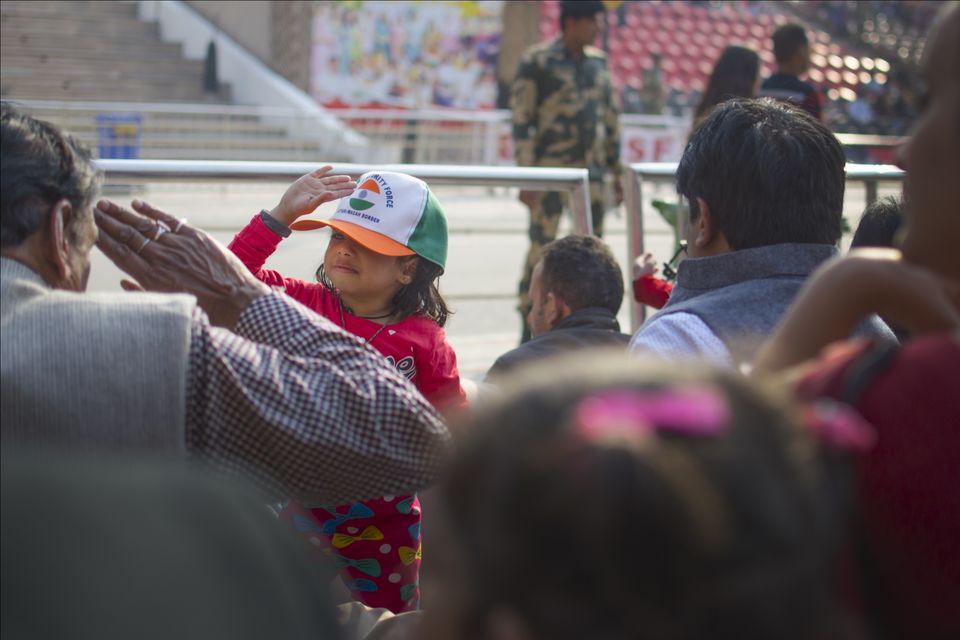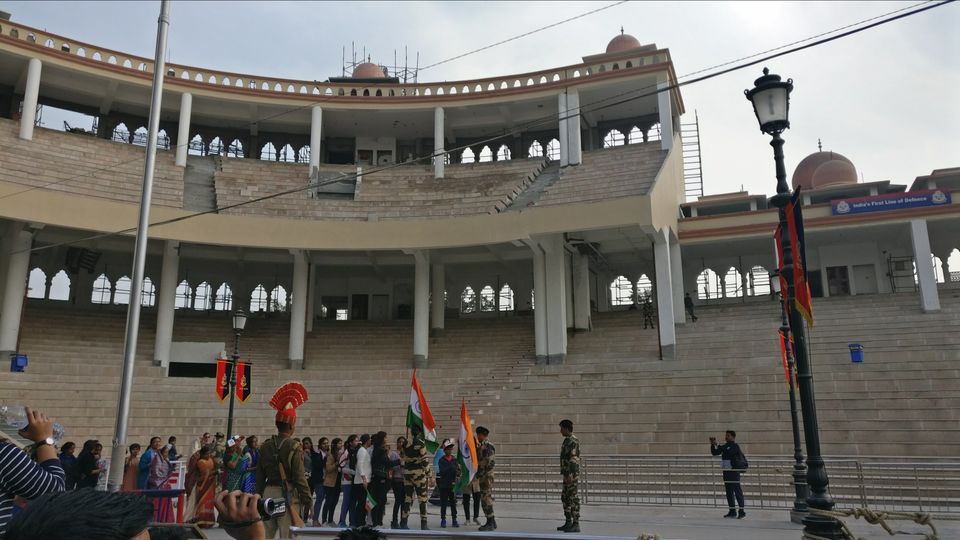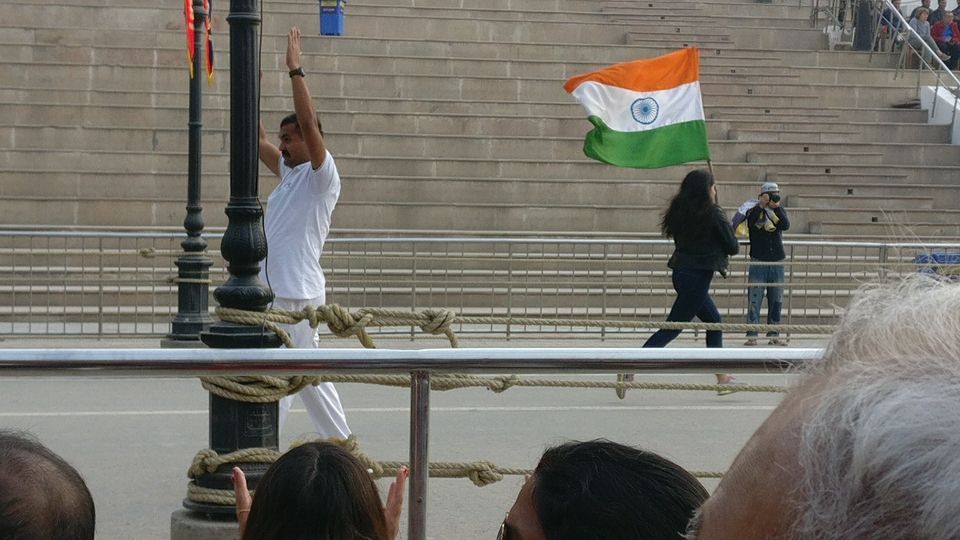 After this show we headed back towards the golden temple and decided to spent some more time in the surroundings. The market place in the night time around the temple is no doubt a treat for the eyes. The mesmerizing view of the Golden temple at night left us speechless again.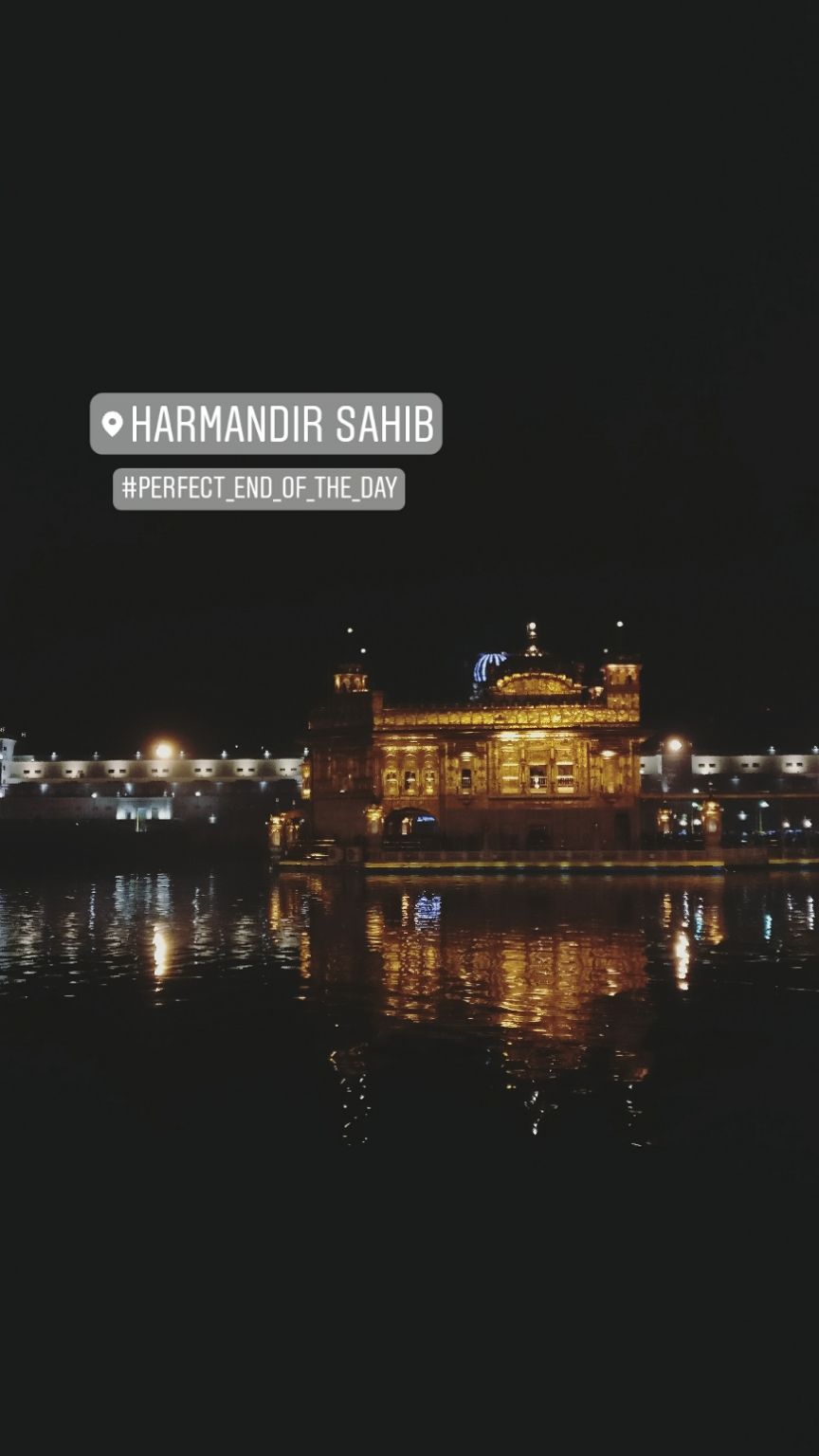 We had our meals at the Langar served in the Golden temple. One must have this experience in a lifetime. Such a massive amount of food prepared and served for 24hrs is an amazing thing about this place. We ended our day well with this beautiful view of the temple and retured to our hotel rooms.
This was suppose to be our third and the last day in the city of the Golden temple. We decided to dedicate this day to SEVA done in the temple.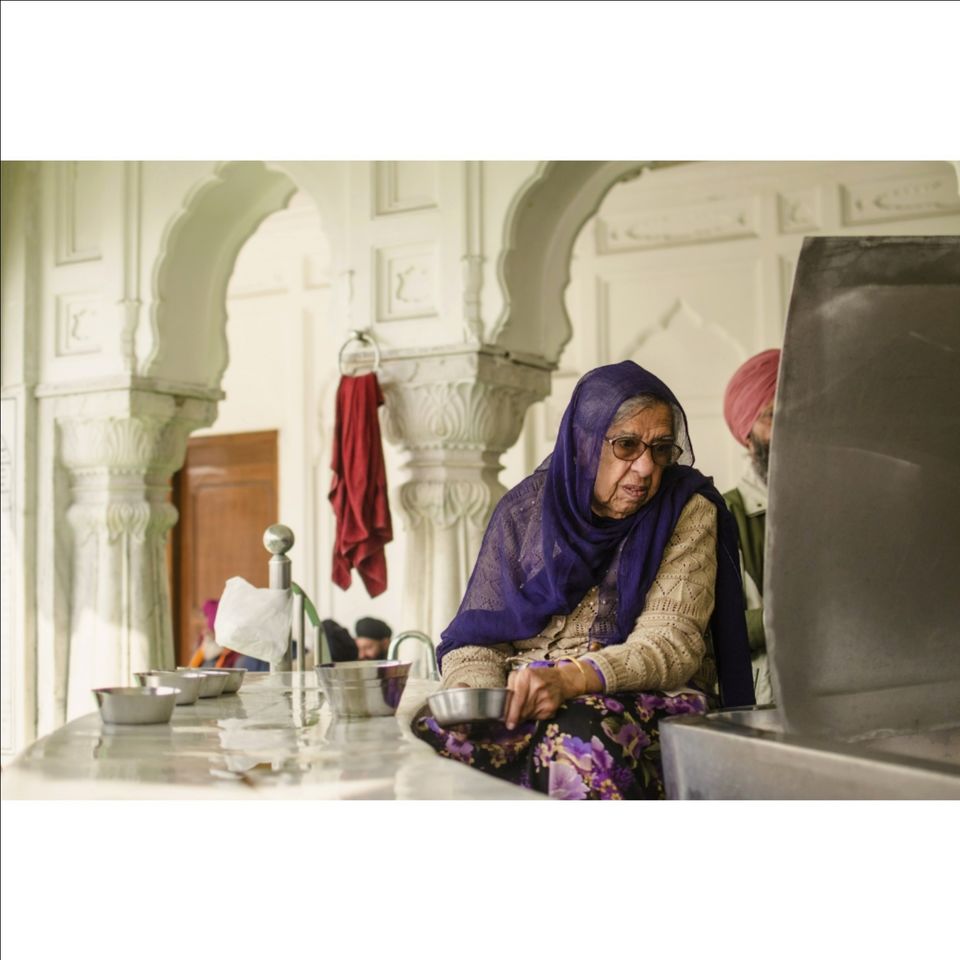 || Learning by Living ||
SEVA at the Golden temple has a lot many things to teach you and make your life more meaningful.
• You can start a good thing at any point of life irrespective of your age.
• Feeling blessed for all the good things you have can help you keep going
It was 12 noon and though we did not wanted to but had to wind up and leave for the airport. We had a quick visit to the Jallianwala bagh which is in the parisar of Golden temple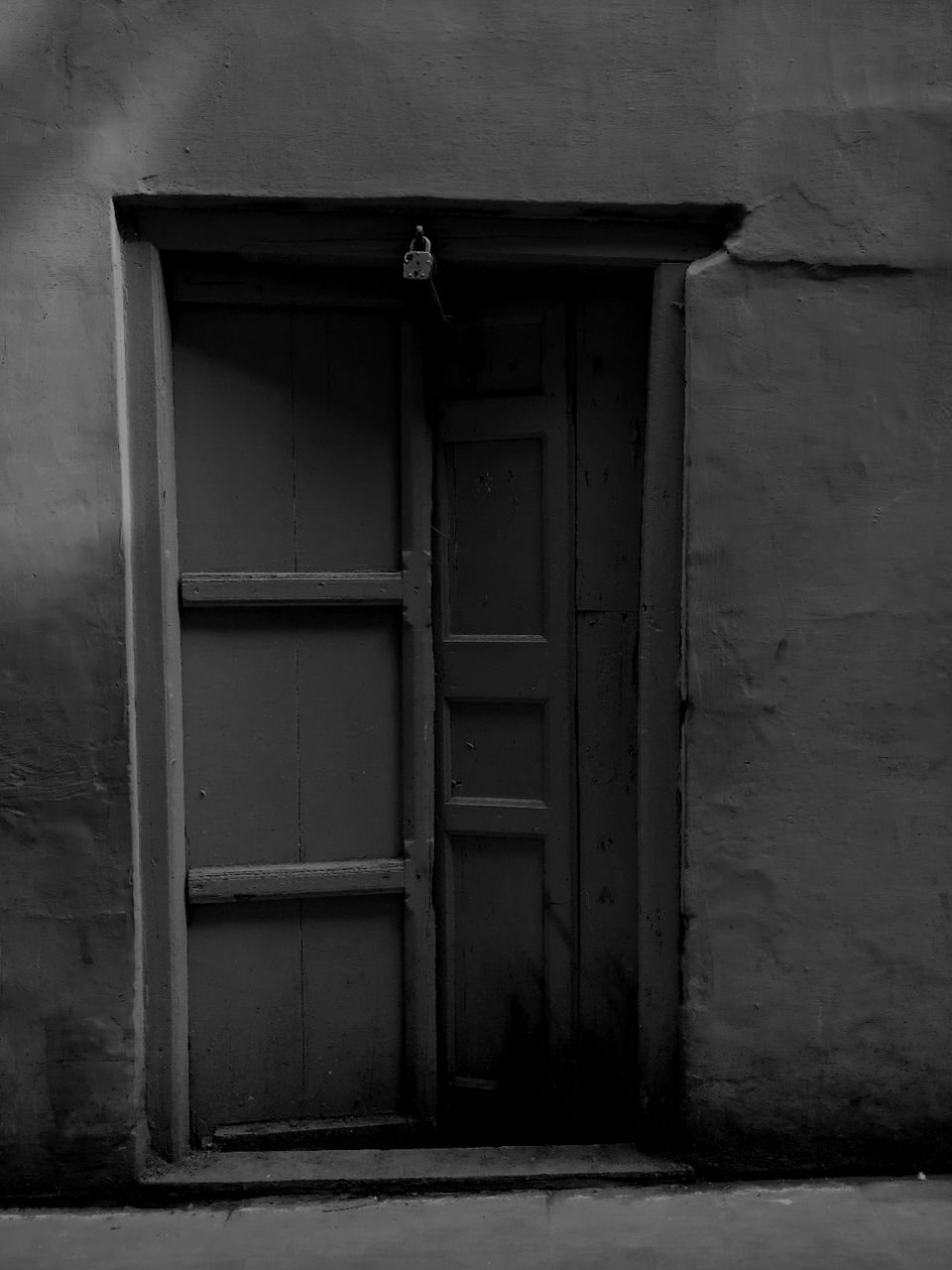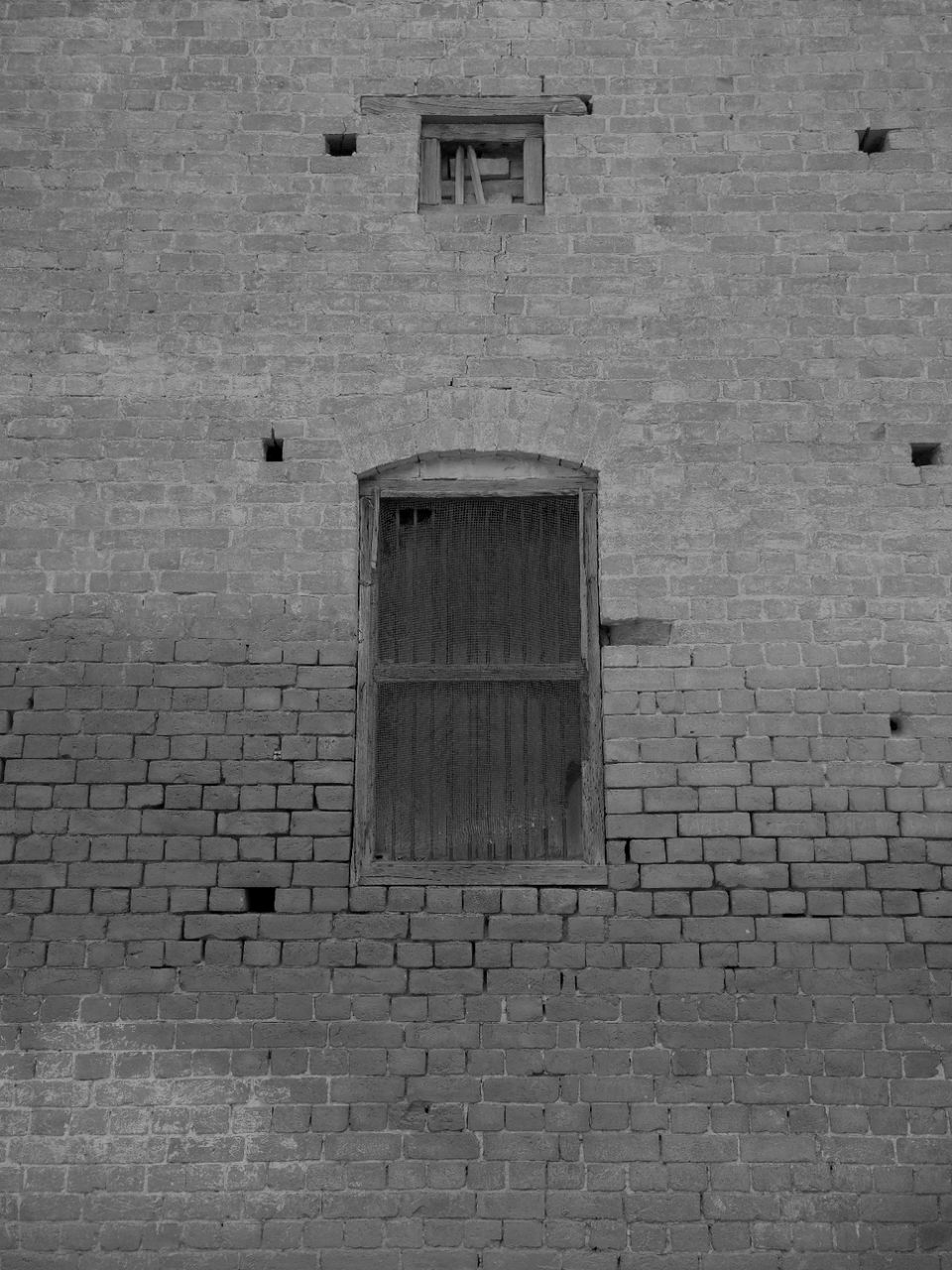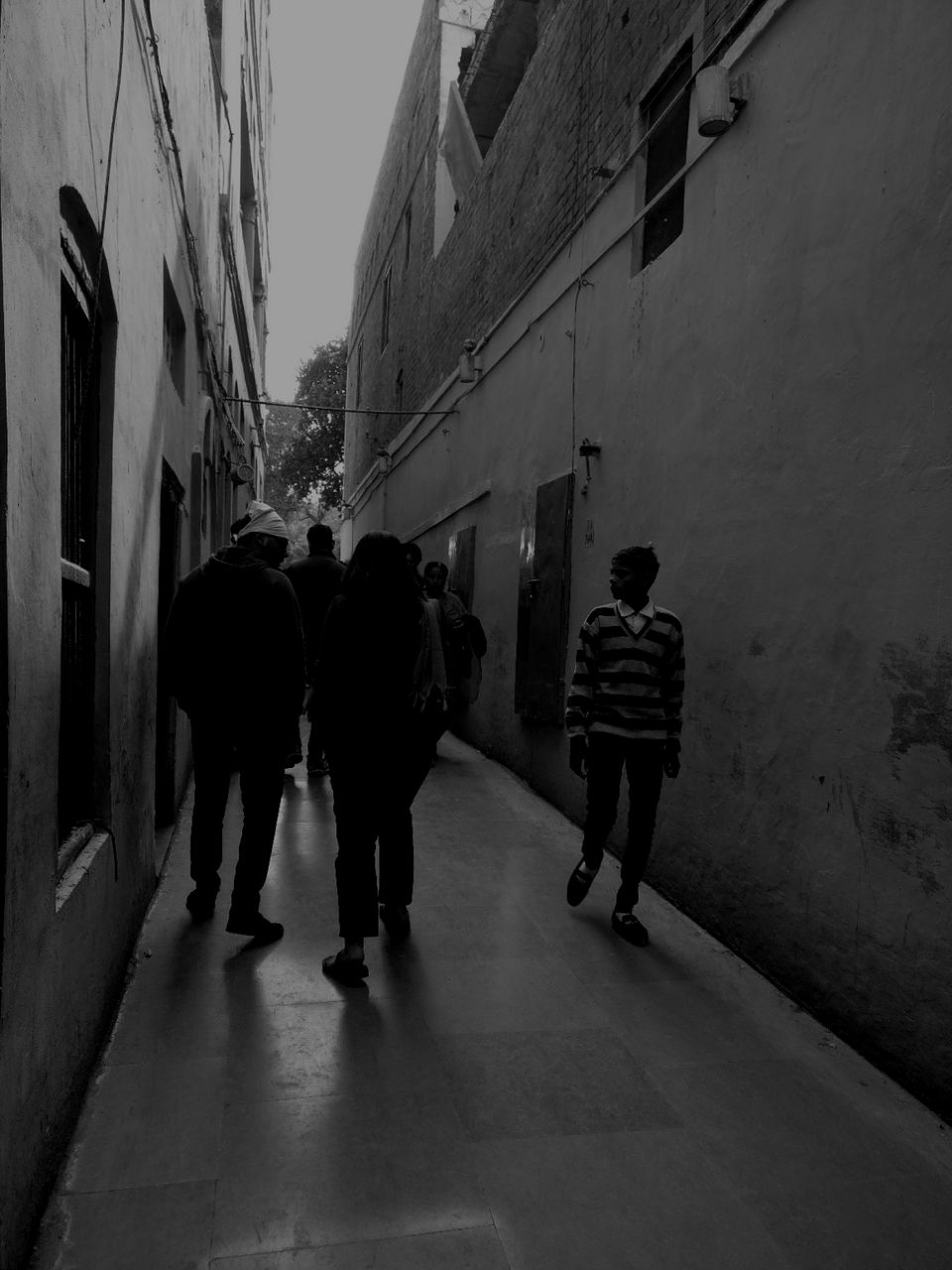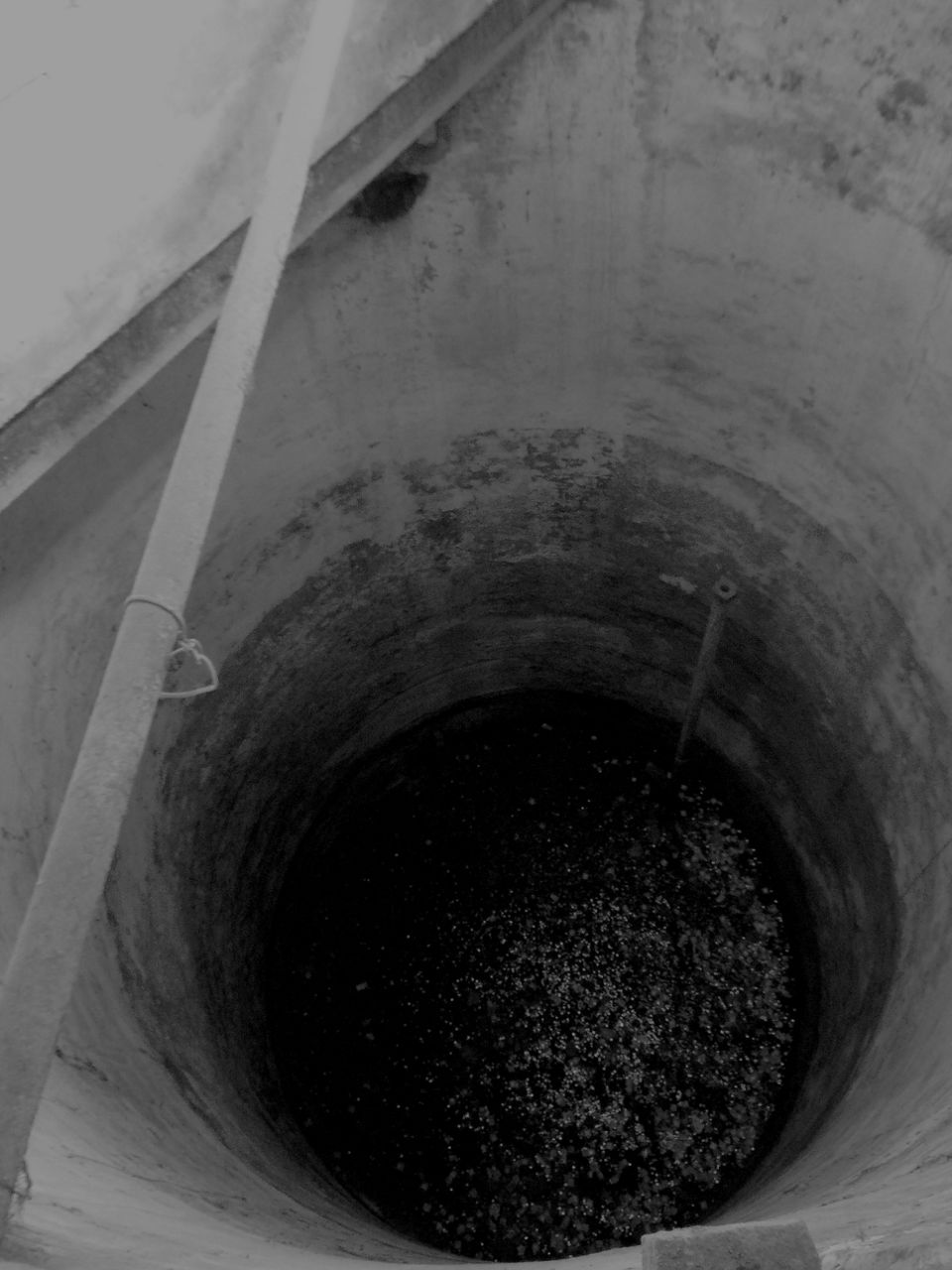 Packing all these beautiful memories,experiences and lessons in our heart we finally had to say adieu to the city.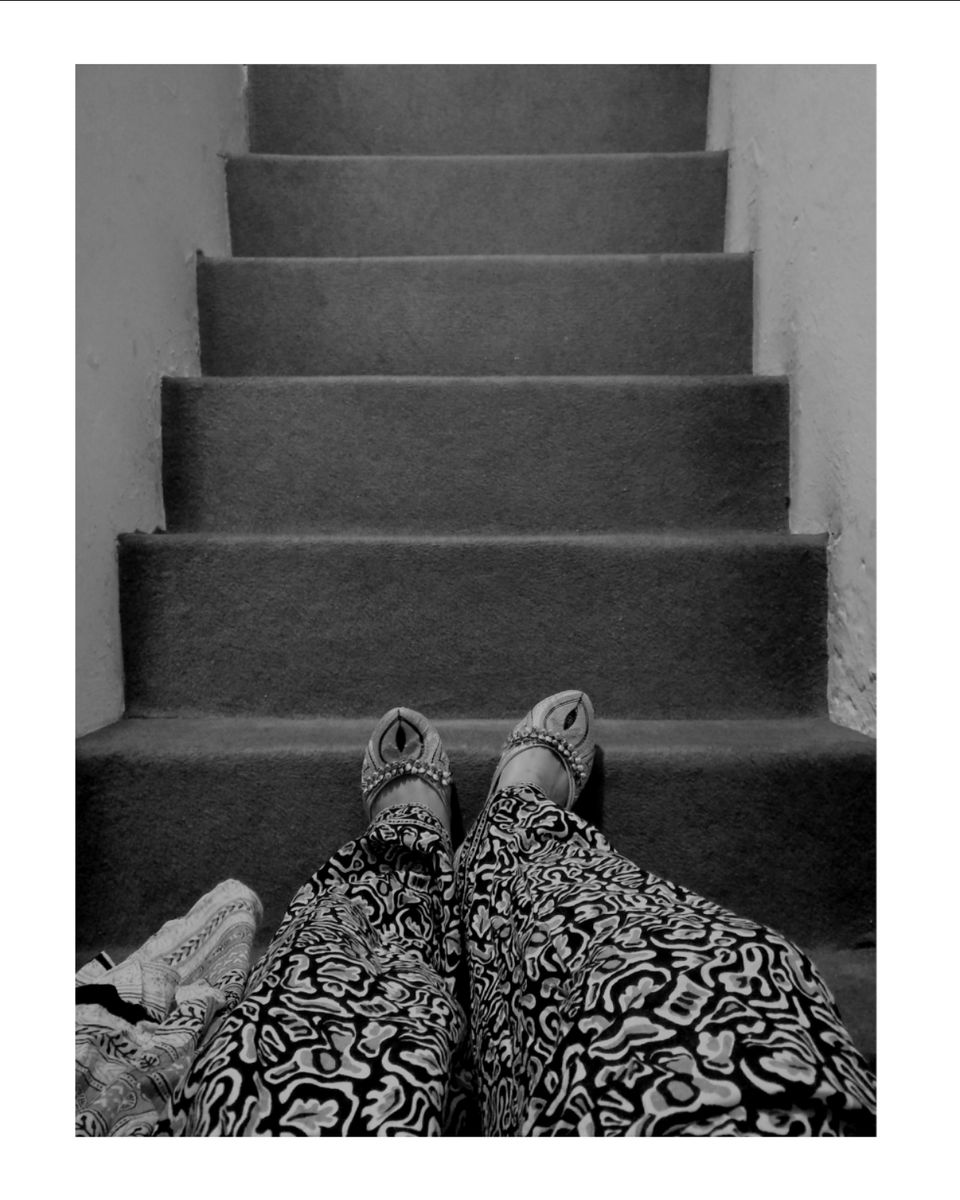 || when in Punjab do as the Punjabis do ||
Happy to share this frame from my latest backpacking trip to Punjab(Amritsar).
Met some amazing souls and DownToEarth humans who are always ready to help.
One among the safest experience of travelling and wandering in India.
Live.Love.Laugh.Travel