If you have lived in Bangalore, the silicon valley of India for over a decade, you have probably explored all the malls, halls, temples, city tours, night life, resort hopping, spiritual centers, weekend trips in and around the place – and you begin to wonder what is left to do in this city that is so full of life.
Think again! Have you driven or rode a bus to the outskirts to taste a slice of life there? The belt between Chandapura circle and Anekal and a little beyond has a few spots of interest, which can be covered in a day.
Pearl Valley
Like any other traveler, even if you are a resident of Bangalore you want to first know if there is any tourist spot in this belt. You should be ready to walk down three hundred steps to see a stream of water flowing and capture the view around – a valley indeed. It is 14 kilometers from Chandapura Circle towards Anekal. There is ample parking space and a refreshment joint. Locally known as Muthyalamuduvu is an ideal picnic spot.
The tranquility and the natural views stir both your senses and soul. Monkeys runaway with food, utensils, glass, ball whatever they can access.
Happy Home Resort
This resort (That was the name in 2015) is just one and a half kilometer from Pearl Valley, which has a multi cuisine, basketball court, swimming pool and cottages to stay if you desire to stay the night. You can ask for poolside lunch with prior intimation.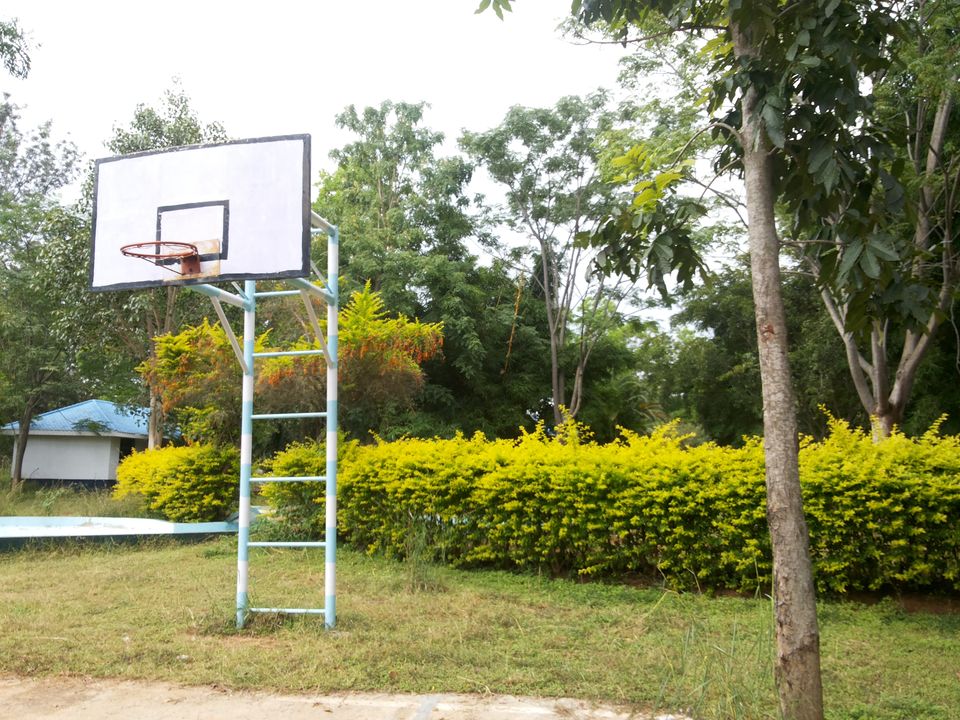 On request, they arrange stage shows and camps at nominal costs. The plot owners of Nature city as members, are allowed to use the amenities for free however other visitors will be charged negligible fee, mainly to maintain the site.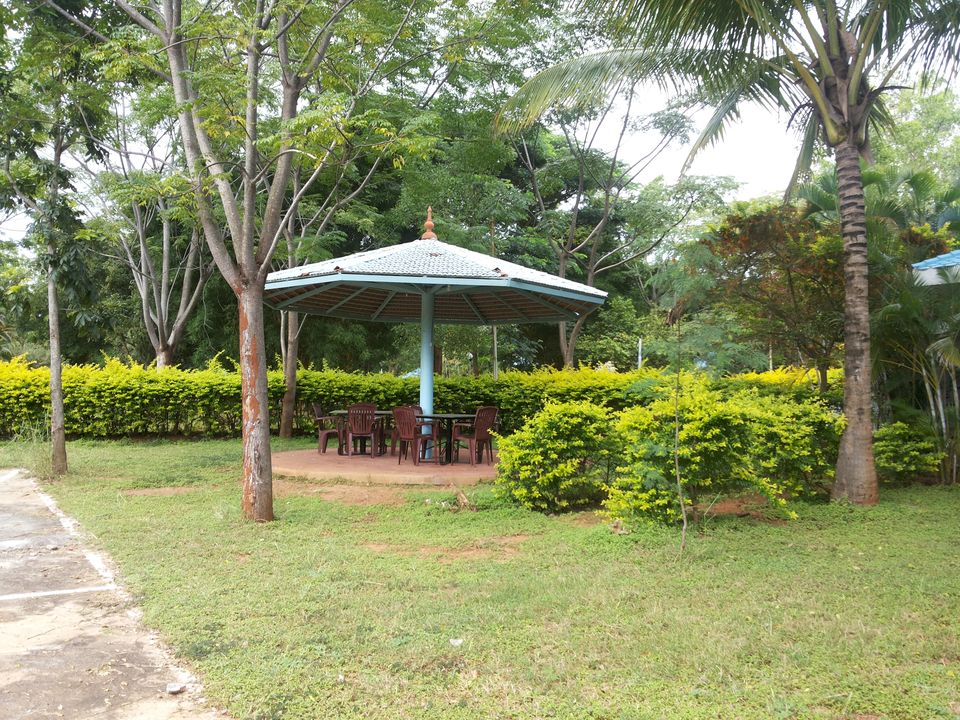 You can either begin or conclude your tour with a quick visit to any temple – Venkateshwara or Ram Mandir that is either on your way or a five-minute walk from the bus stop.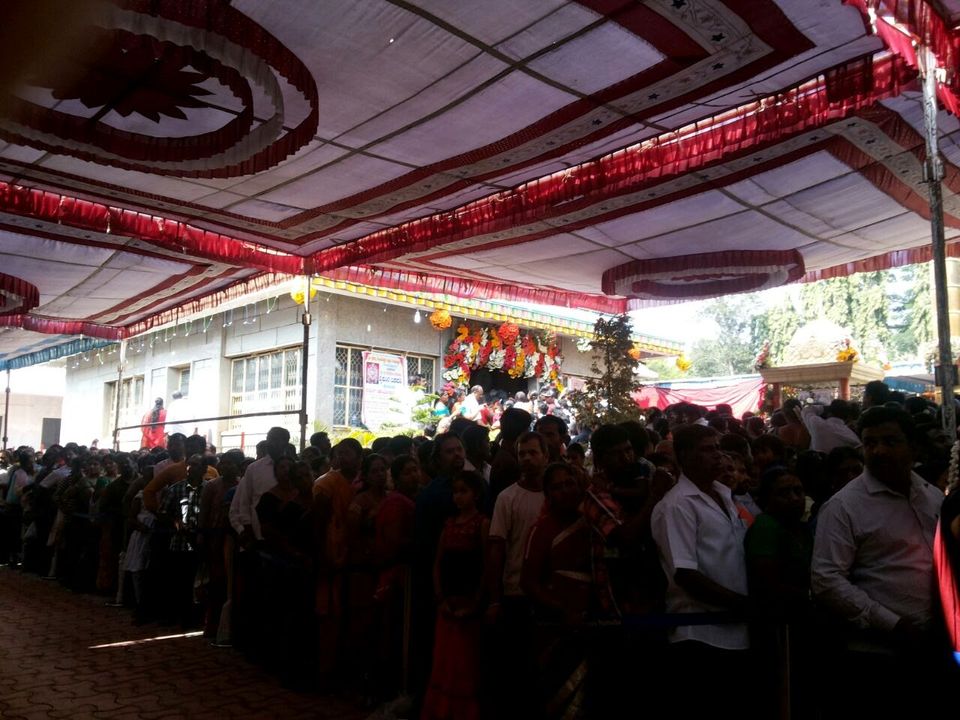 Shopping Centers
Residents here mainly depend on the Friday market in Anekal and Saturday market in Chandapura circle for their vegetable needs. Big Market and D Mart are two decent stores that partially give a glimpse of city shopping – discounted throughout the year and all products like home appliances, clothes, furnishing, etc are available here under one roof. With Big Market you also have the convenience of home delivery within an hour for nearby residents.
Upcoming Villas
Many corporate managers and leaders invest in real estate to save tax. If they already have a flat in the city, buying another nest in the outskirts for weekend getaway or to rent out is the prevailing trend. So, if you do not belong to the usual young college going crowd out to explore the city borders aimlessly and are here with a purpose - keen to invest, make it "must do agenda" to figure out Villas offered in just thirty Lakhs and also those worth over a crore with a private pool.
This area has a dozen going residential projects, an upcoming diagnostic center, several schools, banks and is all set to establish its value substantially in the real estate landscape. The greenery around reminds you of the laid back life that almost immediately reduces stress.
Half a day in Hospital
Your trip to this side of the city does not necessarily have to be as a weekend tour. If your appointment with the cardiologist in Health City, Devi shetty's Narayan Hrudalaya (A few kilometers from the IT hub Electronic City) is over by noon, you can explore the area for the rest of the day.
Dining out
On your way back to the city you can stop at The Lark near Bommasandra for dinner or try Sai Vishram near Hebbagodi. You can pack something to munch from Anand Bhawan in case you want to save time, which is at a stone throw distance from Narayana Hrudalaya Hospital. Use the flyover to avoid traffic.
Yercaud
There are regular KSRTC buses to Hosur from Anekal main bus stand. Salem is approximately 190 kms from Hosur. Yercaud is just another 15 kms from Salem. You will love it for the breath taking beauty it has to offer and the mood.
Abode for Silks
If you are a visitor in Bangalore and stationed near Electronic city, you can try the very new Chennai Silks and the jewellery showroom Sree Kumaran Thangamaligai in Sipcot Complex on Bangalore Highways Road, Hosur. From Chandapura circle, instead of taking a right turn to Anekal, if you go straight, you find Attibele and this outlet is just five kilometers from there.