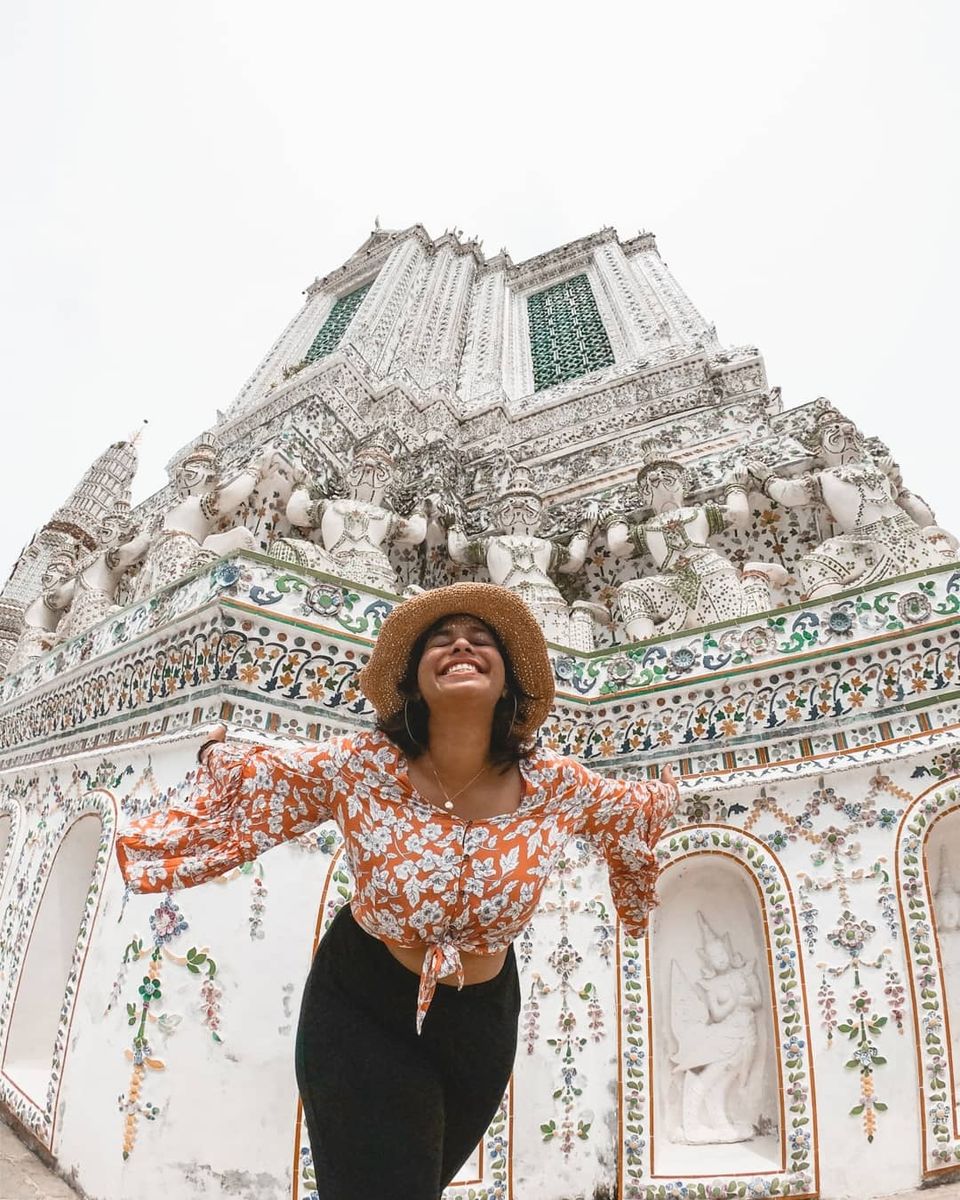 I still remember my first day in Thailand. I couldn't wait to get out of Suvarnabhumi Airport (Bangkok International Airport) where I could see a large group of Indians, frantic and sweaty who were as restless as me to get out and get going with their trips! Curiously and to strike up a conversation, I asked the man standing in front of me where he was headed with his group and pat came the answer: Bangkok and Phuket! That's when I realized that not many of us see beyond places like Bangkok, Pattaya and Phuket. Although the whole of Thailand is spectacular, I'm drawn to places that are less crowded and have more to offer in terms of landscape and culture and that's what I want to portray by this blog!
These are the places I visited during my trip to Thailand all thanks to Tripoto Community and Tourism Thailand:
Ayutthaya, the capital of the Kingdom of Siam and a historically rich place is just 80 kilometers north of Bangkok. It took me 1 and a half hours to reach Ayutthaya by road.
Ayutthaya was founded in 1350. It was once an important center of global commerce but was destroyed by the Burmese in the late 17th century. It is now an archaeological site, filled with historically rich monuments telling you a lot about the city's past architecture and grandeur.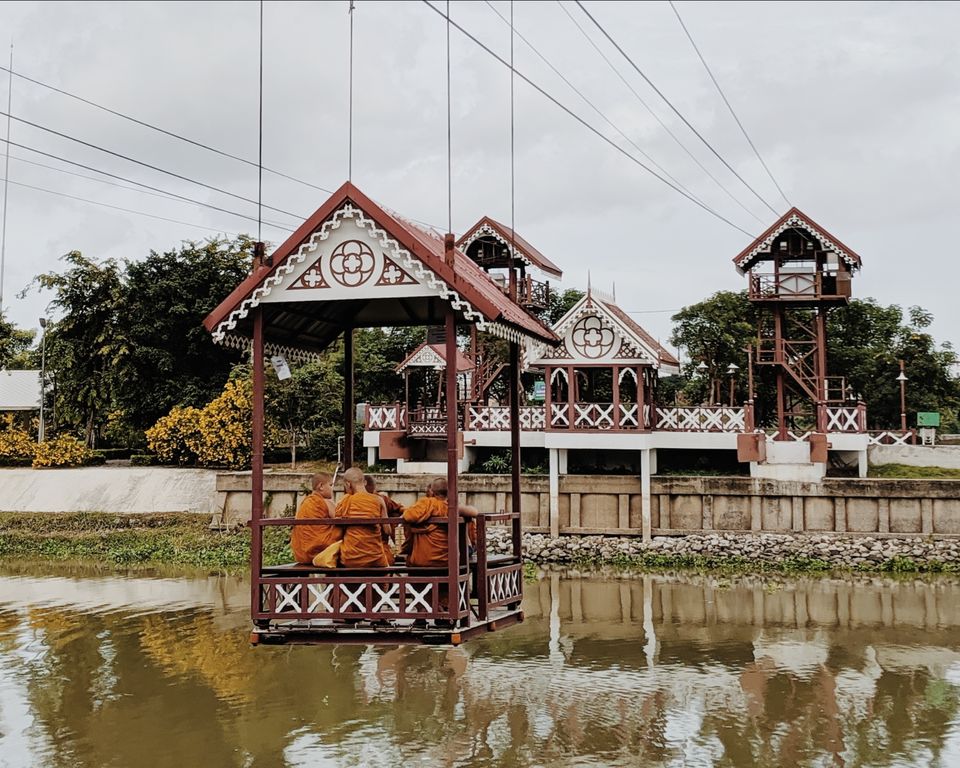 The first place I visited in Ayutthaya was the Wat Niwet Thammaprawat, a Buddhist temple in the compounds of the Summer Palace of the King of Thailand called the Bang Pa-In Royal Palace. The interesting part about this place is that it does not have the looks of a Buddhist temple. Both the temple and the palace have Western Style Architecture and the Ordination Hall particularly looks like a cathedral from the outside. The temple compounds are also home to a lot of monks and is a very peaceful place surrounded by birds chirping.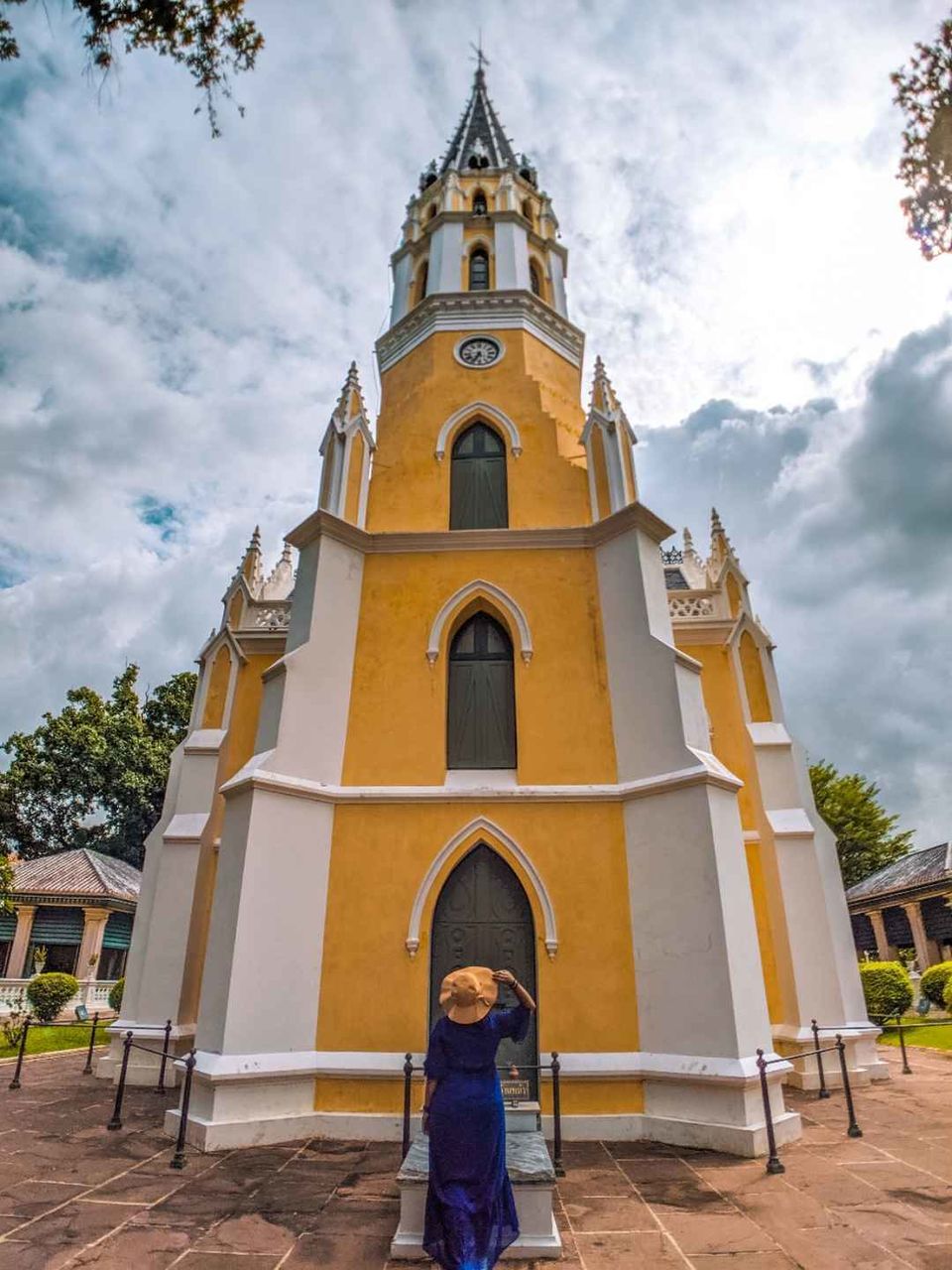 Later, I made my way to the Royal Palace which was on the other side of the banks. The architecture here is inspired from Europe and had beautiful pastel buildings. Phra Thinang Wehart Chamrun, the only building open to commoners in the palace is a Chinese-style palace and throne room. The Palace also has an observatory tower for the public to get a bird's eye view of the whole compounds.
Timings for Wat Niwet Thammaprawat: 8AM- 6PM
Ticket Cost: Free
Timings for Bang Pa-In Palace: 8AM-4PM
Ticket Cost: 100 Baht for Foreigners and 30 Baht for Thai Nationals.
Proper dress code is followed for the Palace (No short skirts/ short pants and sleeveless shirts)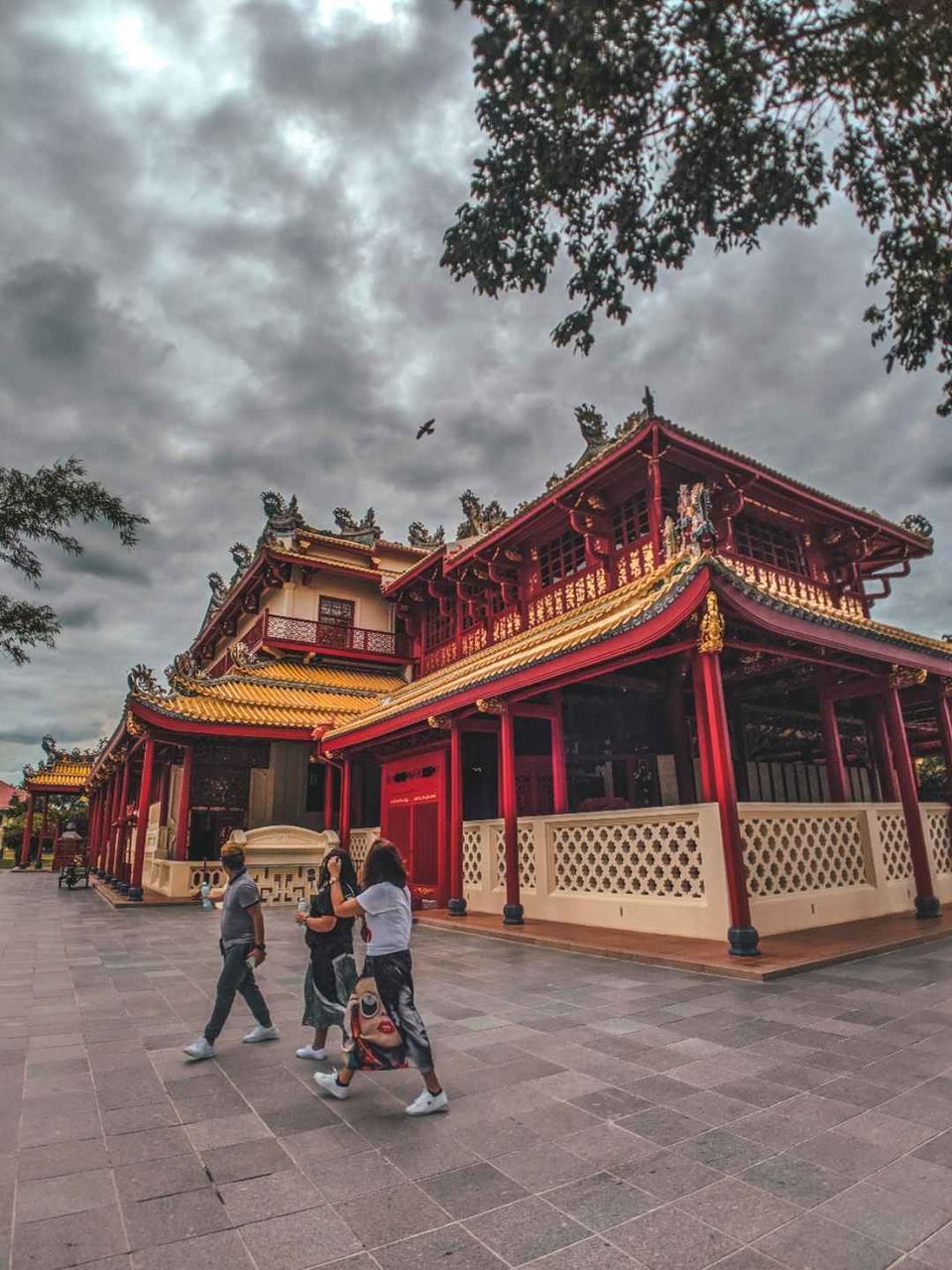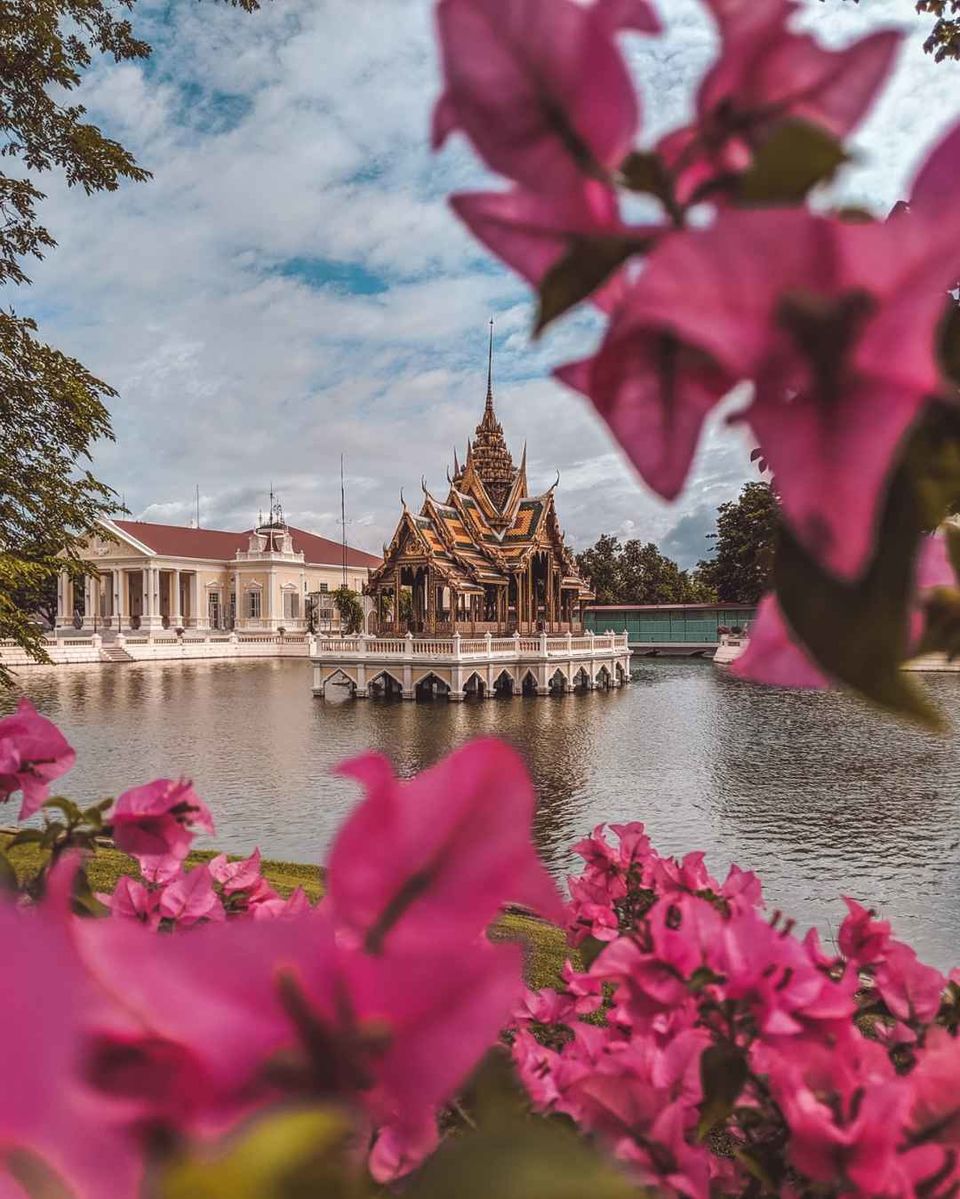 Later, I visited Wat Putthaisawan, Wat Chaiwatthanaram and Wat Phanang Choeng by boat.
Wat Phanang Choeng has a 19 meters high seated Buddha and is very popular among tourists. The ticket costs for the temples mentioned are between 20 to 50 Baht for foreigners and is free for Thai visitors.
During my stay in Ayutthaya, I also saw how Roti Sai Mai (Thai Roti) was made, went to the Million Toy Museum (The oldest toy in the museum is from 1880), learnt to make Pla Ta Pian (Wind Mobiles made in the shape of carpfish considered auspicious for new born babies), saw the beautiful Ayothaya Floating Market, cycled during sunset around Ayutthaya Historical Park and had the best possible food I've had in any country! So many experiences in less than three days. Ayutthaya definitely holds a special place in my heart ♥️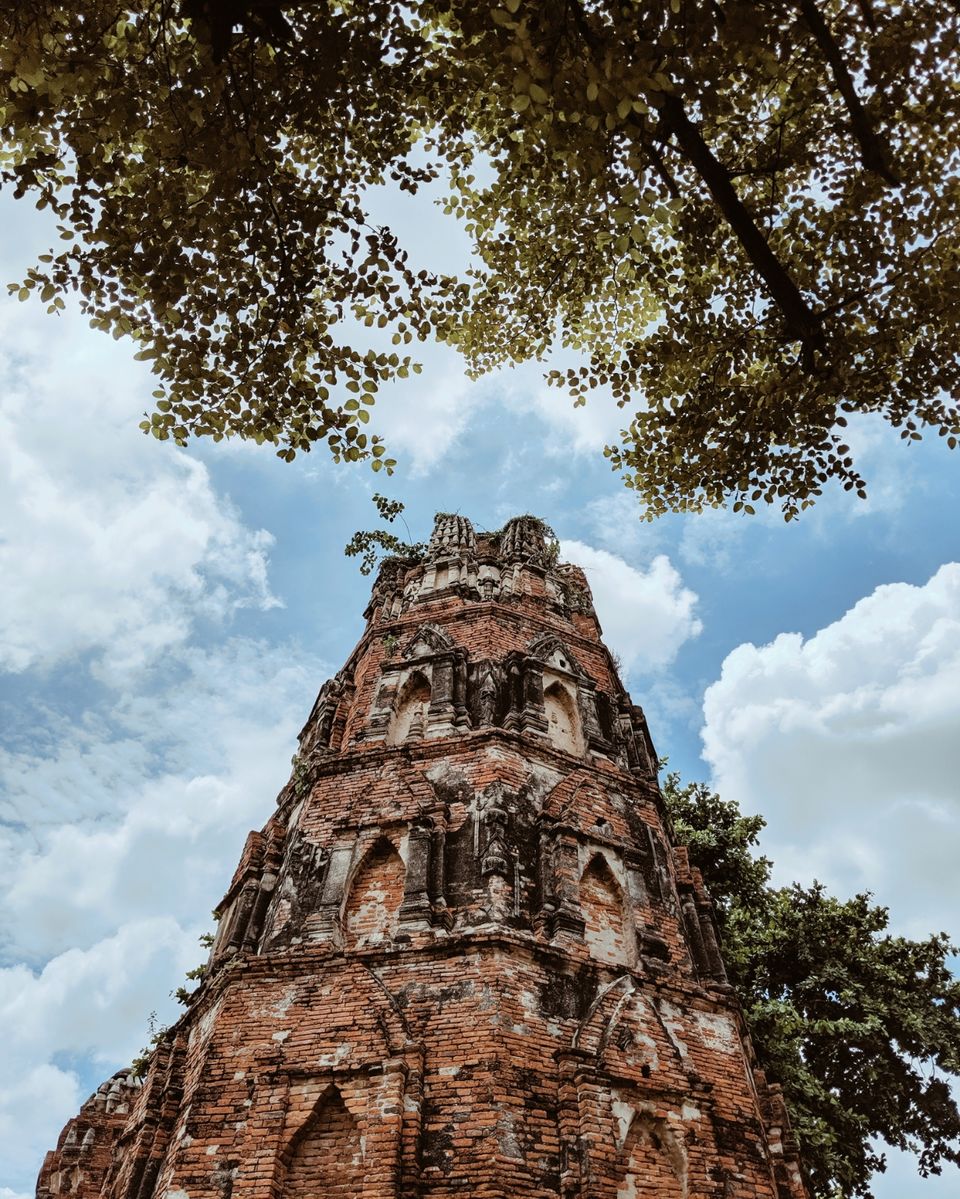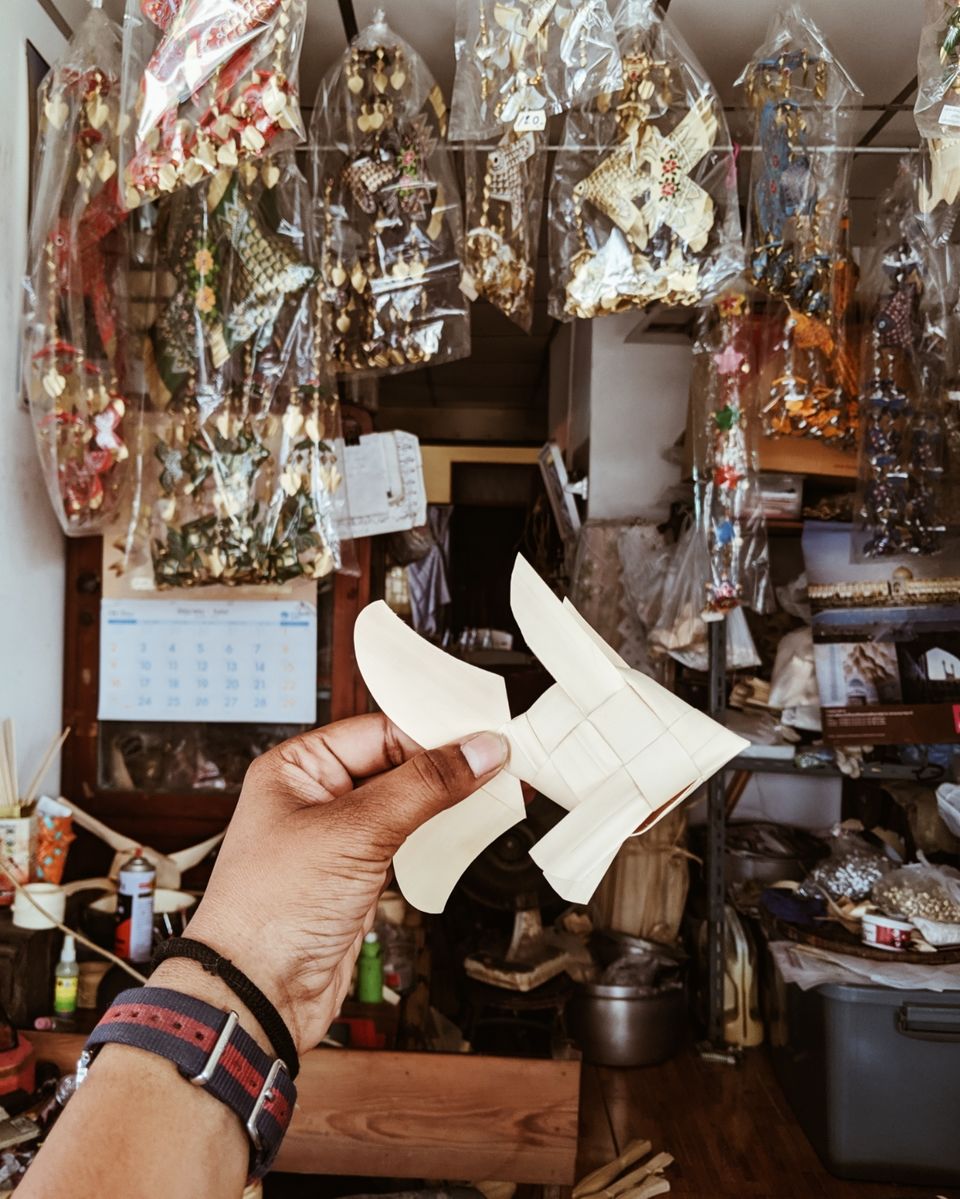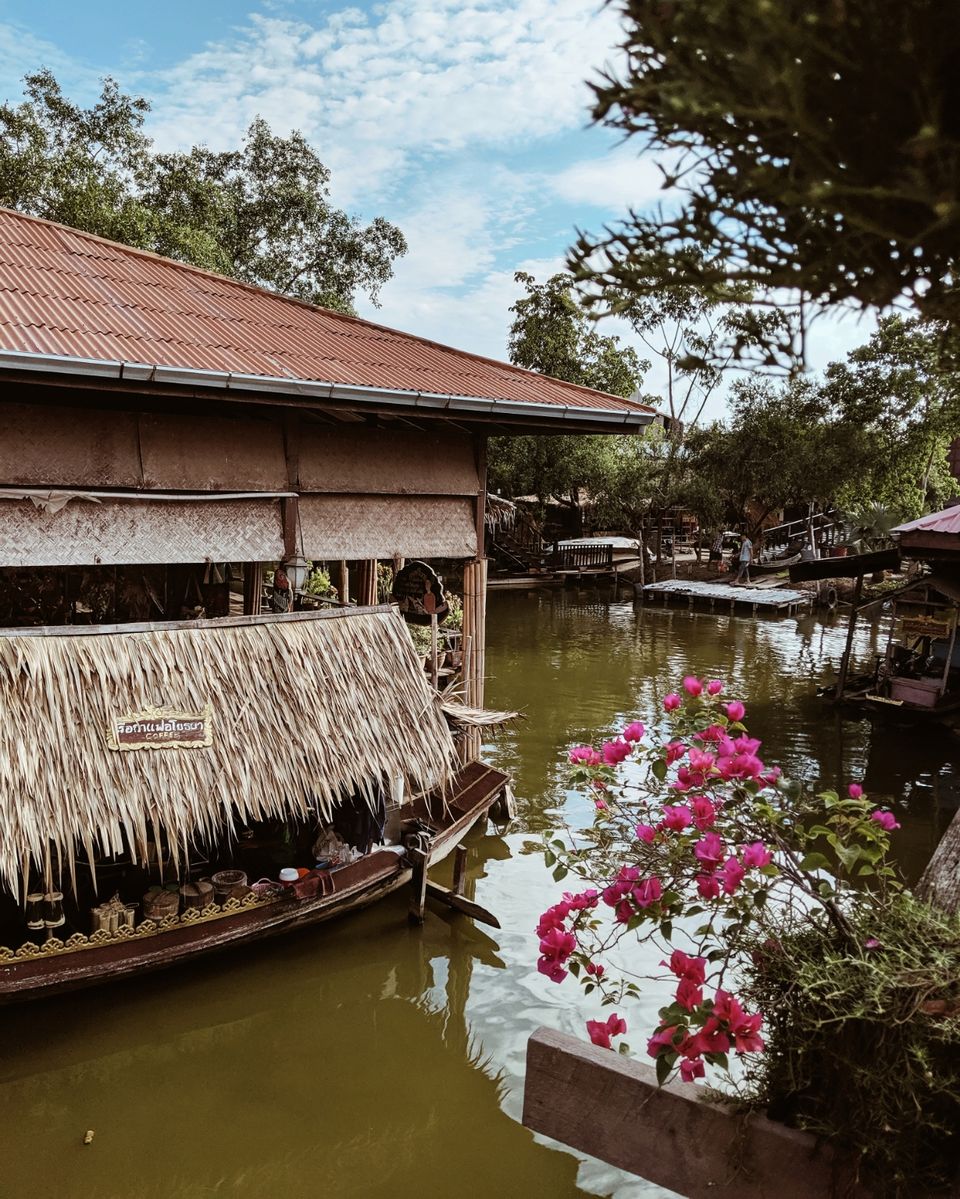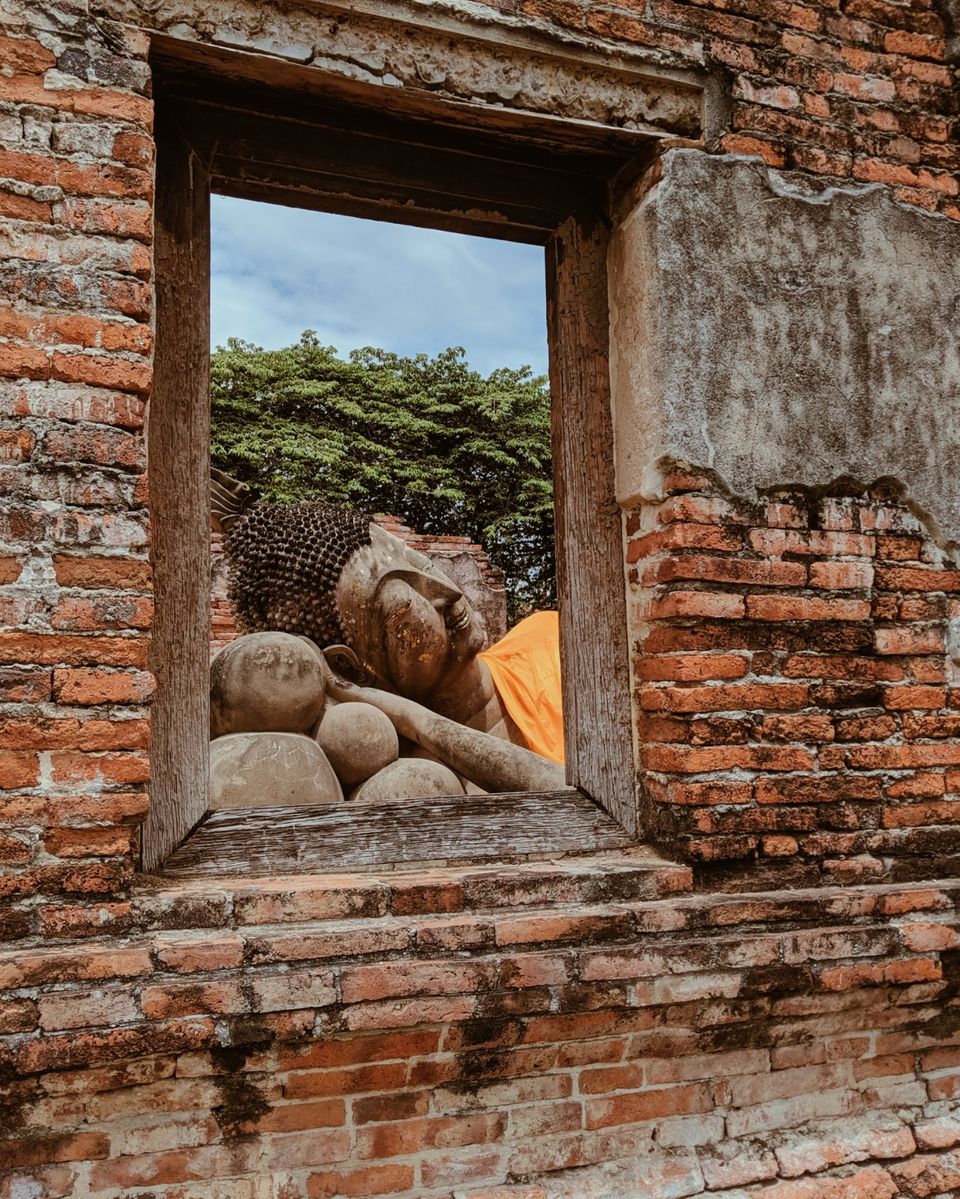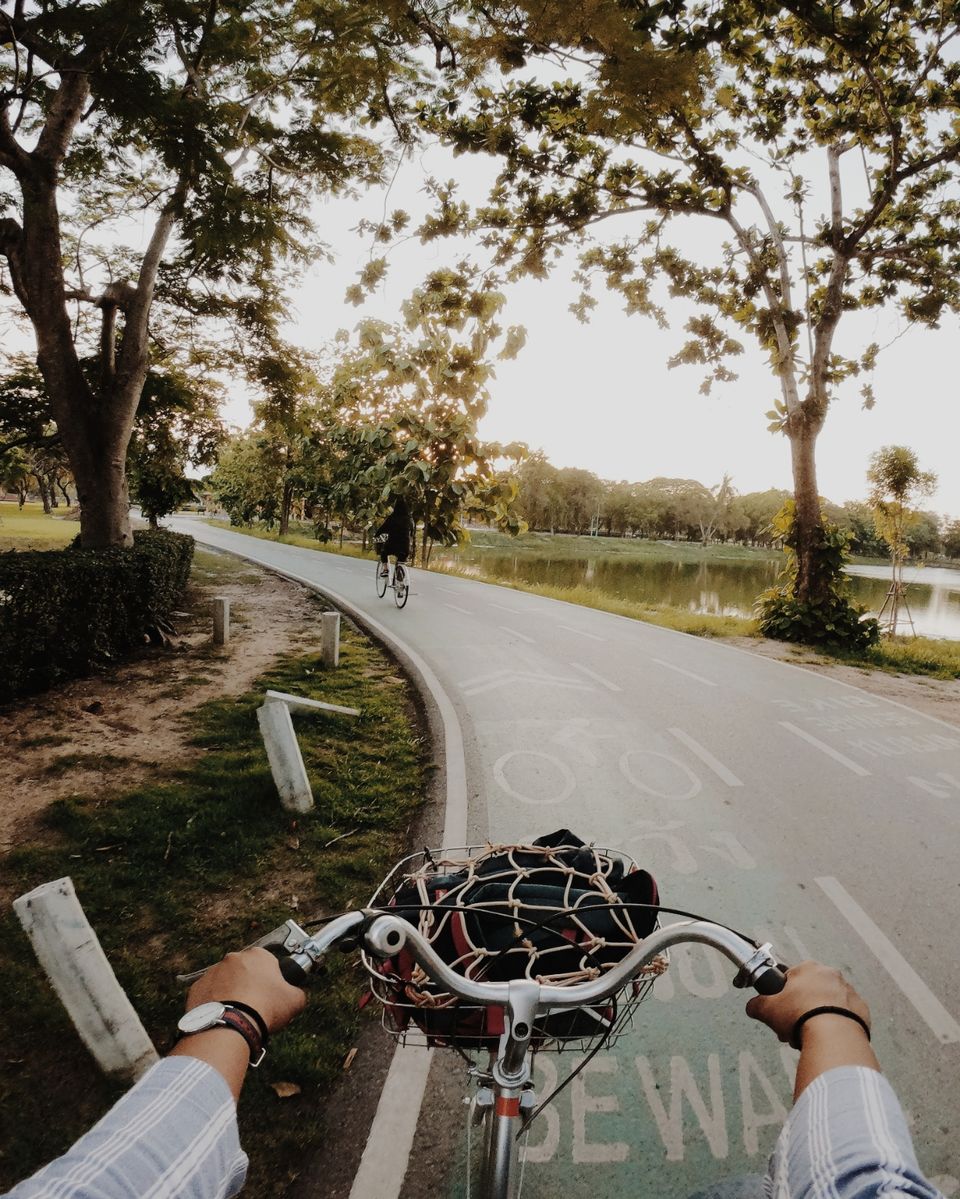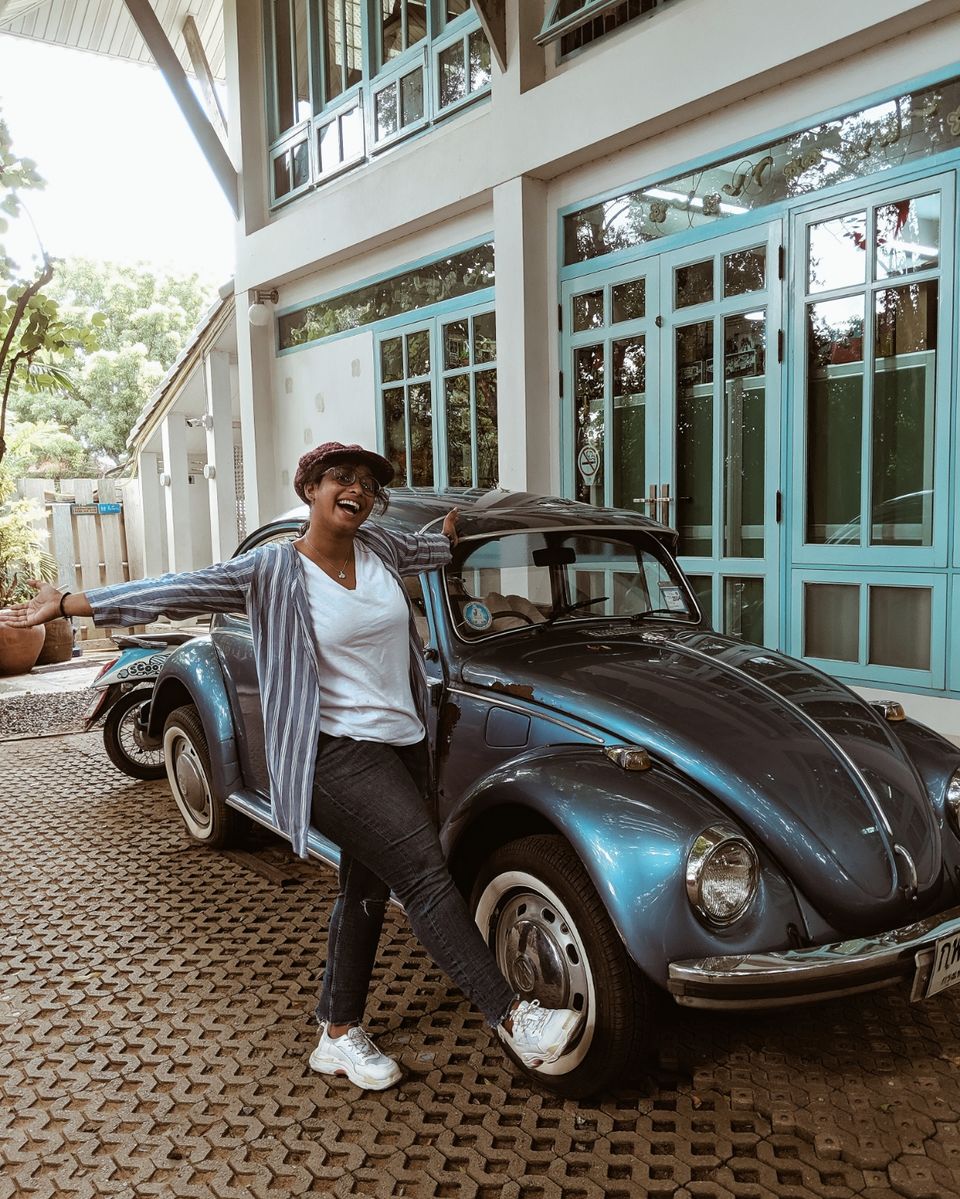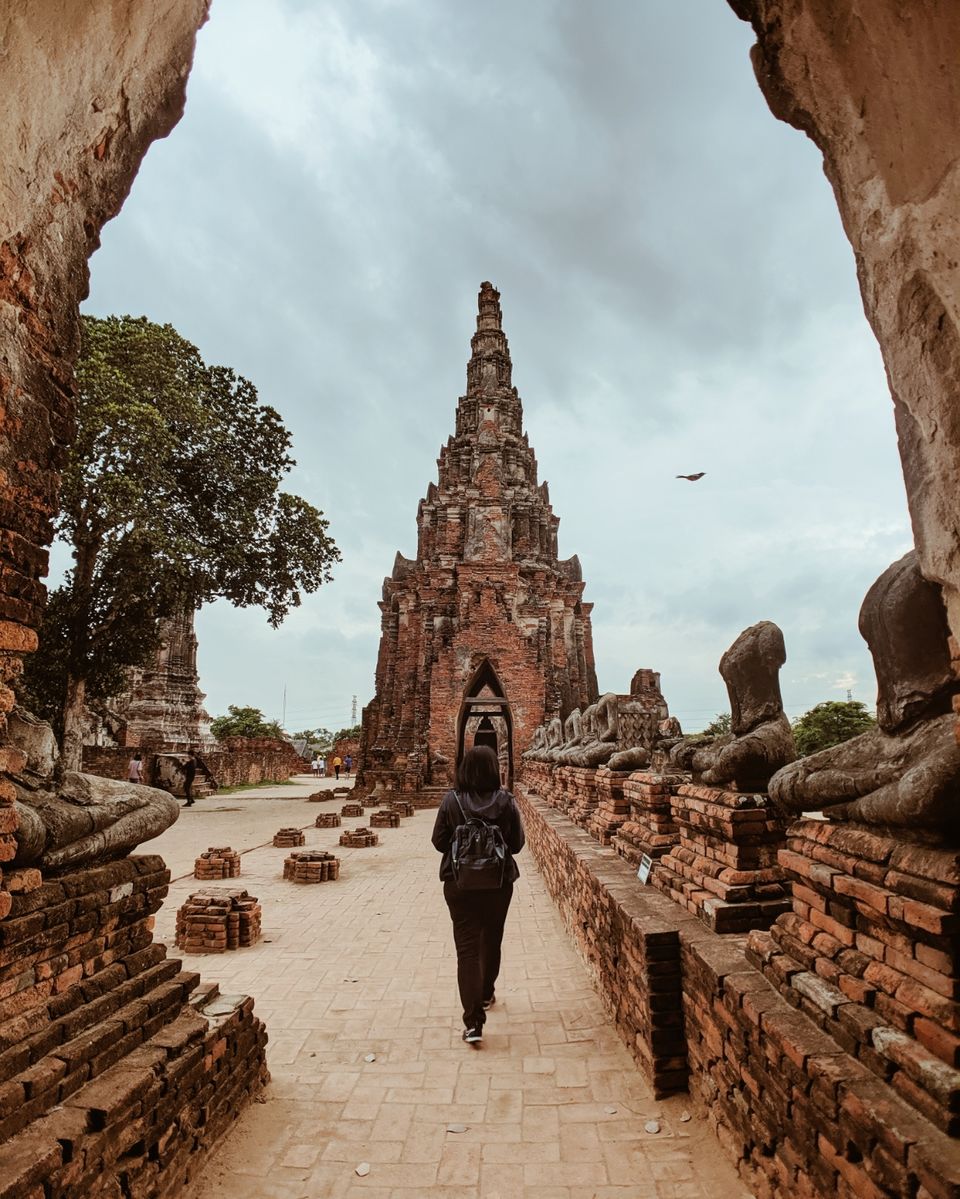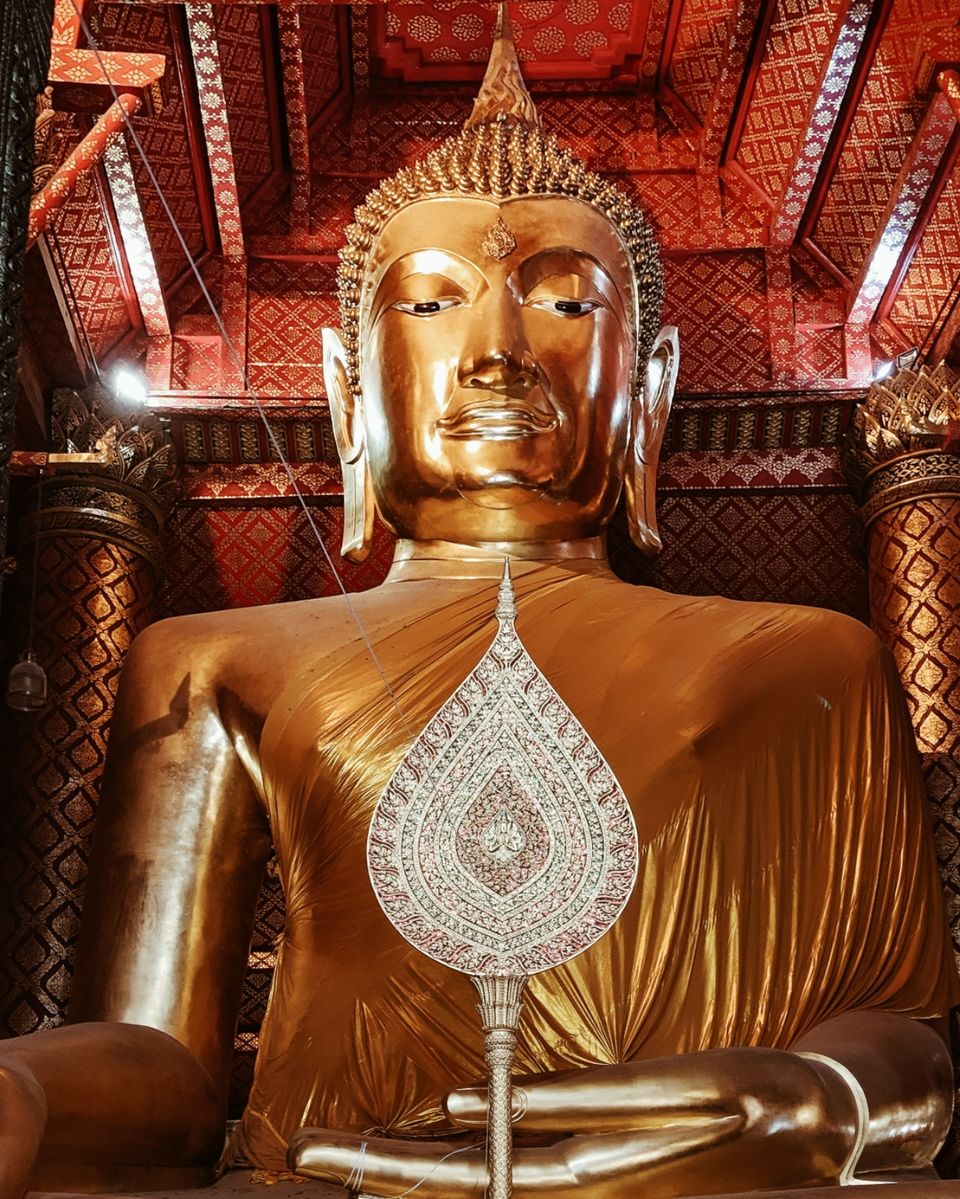 Khao Yai is the third largest and one of the most visited National Parks in Thailand. It's a UNESCO World Heritage Site which is just 3 hours away from Bangkok. You can either drive to Khao Yai or take the public transport (buses and trains) or private minivans from Bangkok. It is easily accessible by road. The National Park is blessed with a lush, mountainous landscape, with fertile valleys, waterfalls and rich biodiversity. Khao Yai is a year-round getaway but the best time to visit is in winter season from November to February.
Khao Yai was a stark contrast from Ayutthaya so that meant a lot of photo opportunities. Yay! :p
On my first day in Khao Yai, I went to the PB Khao Yai Winery to learn about the process of making wines and also did some wine tasting on a hot summer afternoon! There are daily tours conducted and the price is 350 baht per person. Khao Yai also has a Hobbit Resort ( Ban Suan Noi) where you get to fulfill all your Hobbit fantasies and even wear costumes and click pictures! The rooms in the resort are amazing and are quite good for the pocket too.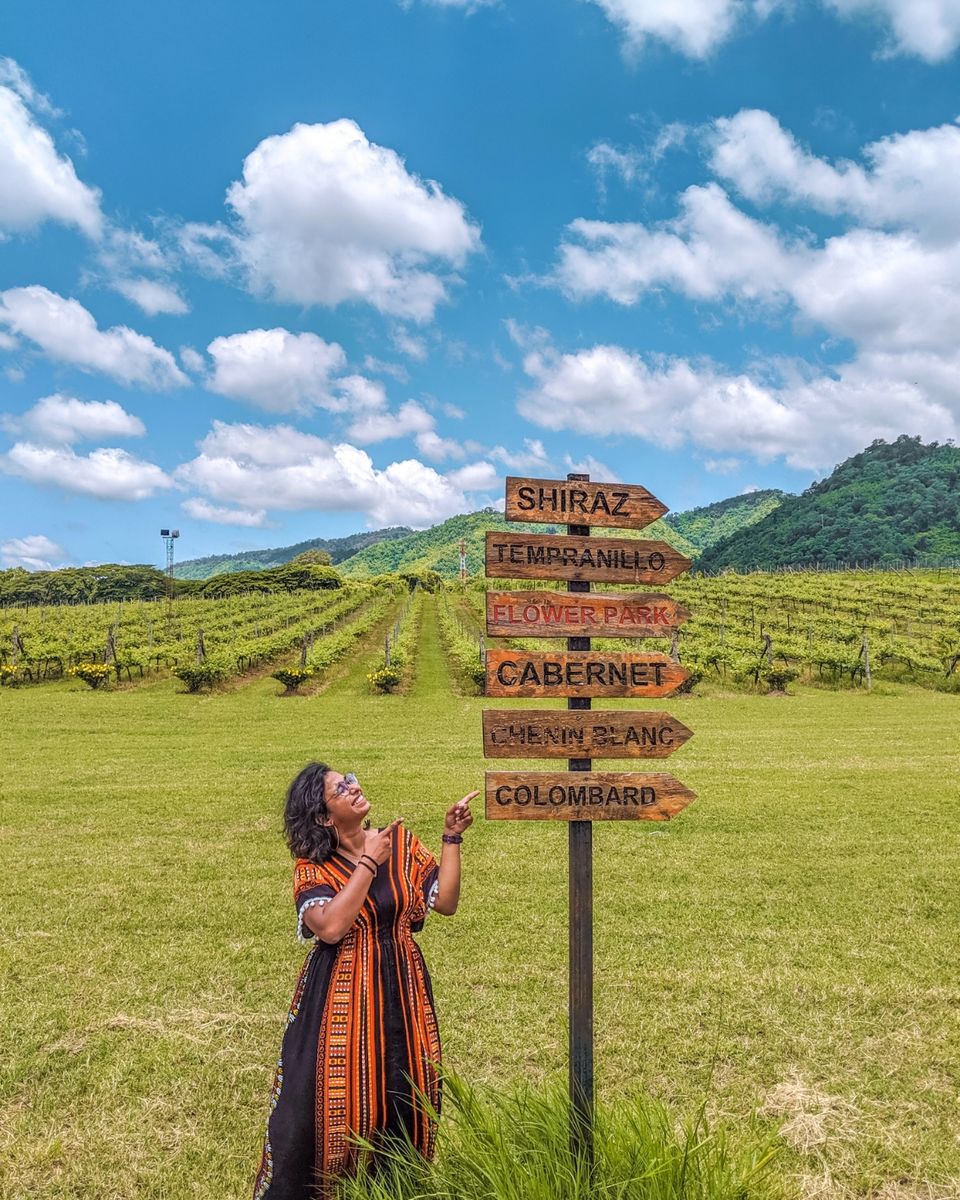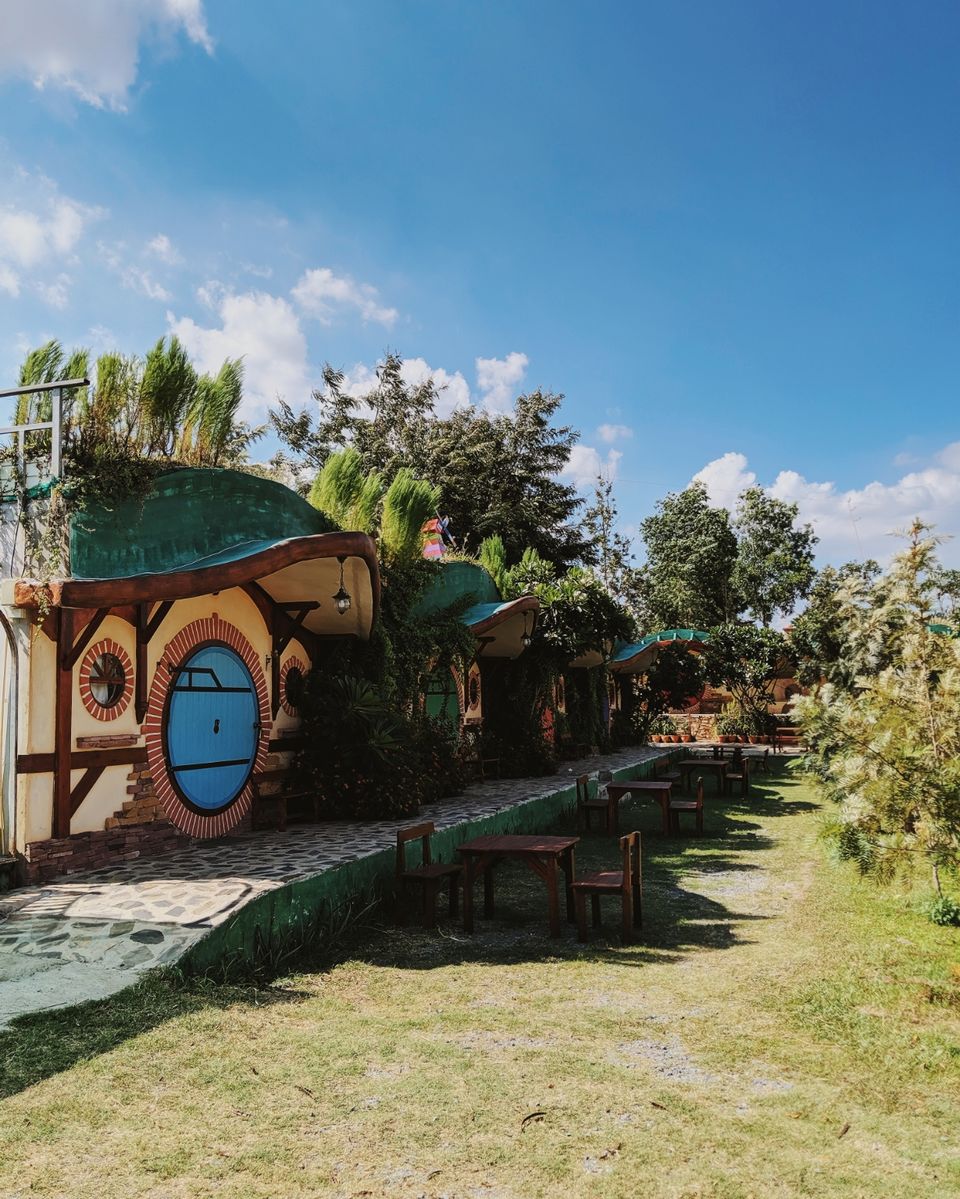 You can also visit Palio Village in Khao Yai which is the perfect destination if you are craving the Italian life but can't afford to go there. It's a great shopping centre and has really good photography spots that you could flaunt on Instagram ;)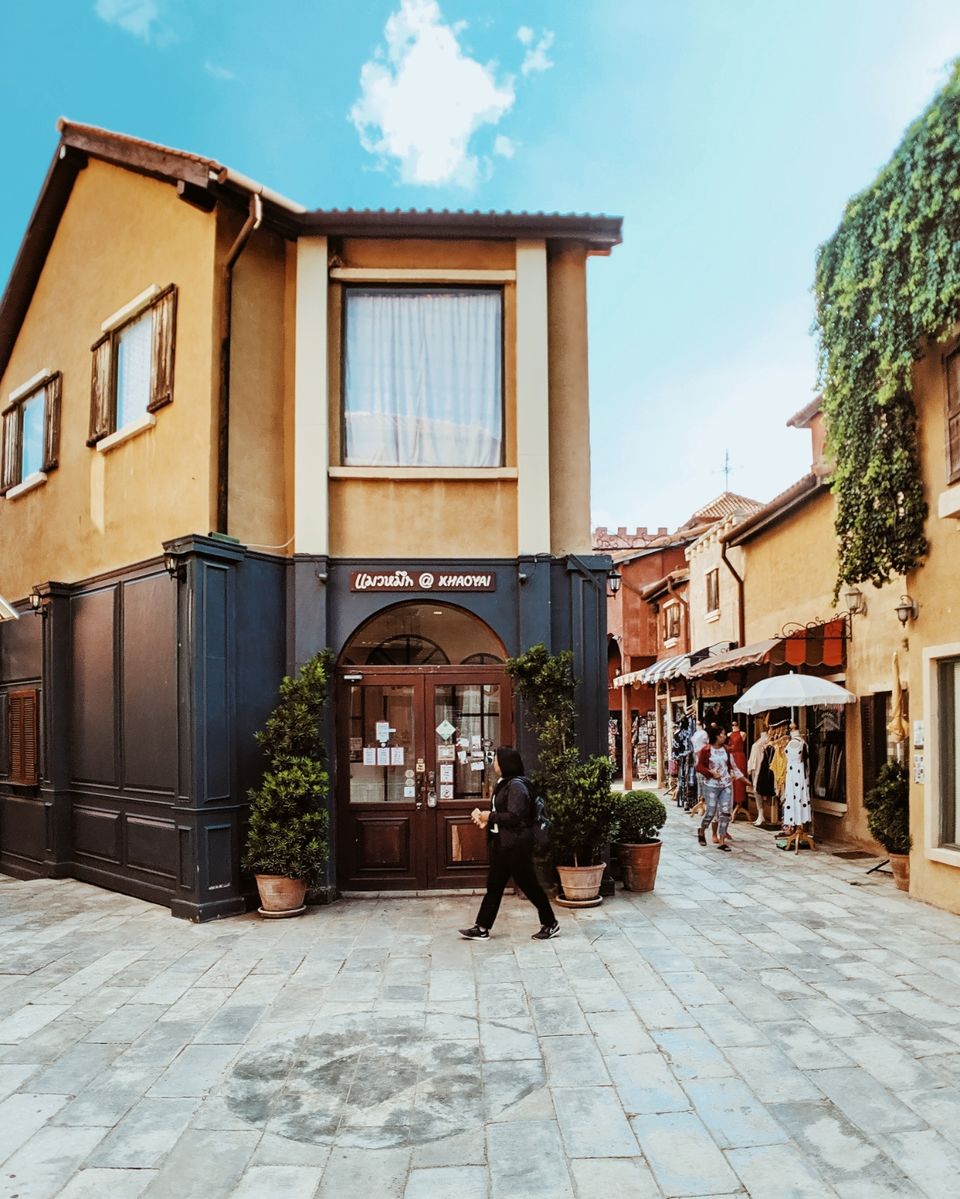 The national park itself is like a treasure with long and scenic roads, incredible waterfalls and a lot of interesting animals that you can spot! I saw a lot of adventure and wildlife photographers having a gala time here! On the next day, I visited the Khao Yai Art Museum (Beautiful artworks by local and international artists. Entry: Free) and also took the Chokchai Farm Tour (The tour costs 300 Baht for Thai as well as Foreign Visitors). Chokchai Farm is the largest dairy farm in Asia and is a famous agricultural tourist attraction. Here the tourists get to experience ice-cream making, a cowboy show and can also try their hands at milking the cows here. Khao Yai has a bit of everything: Wine and Dine, art, mountains, forests, luxury, culture, EVERYTHING!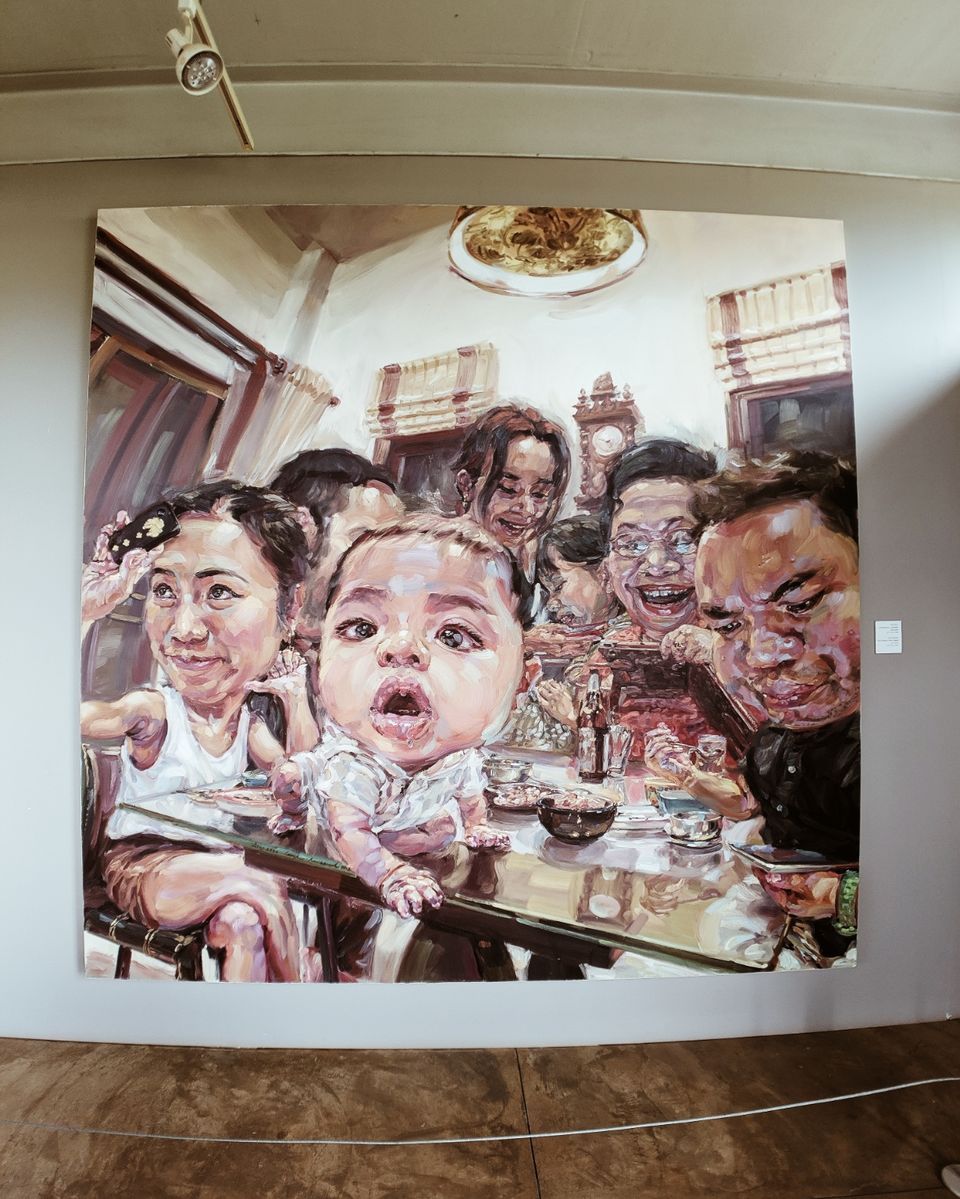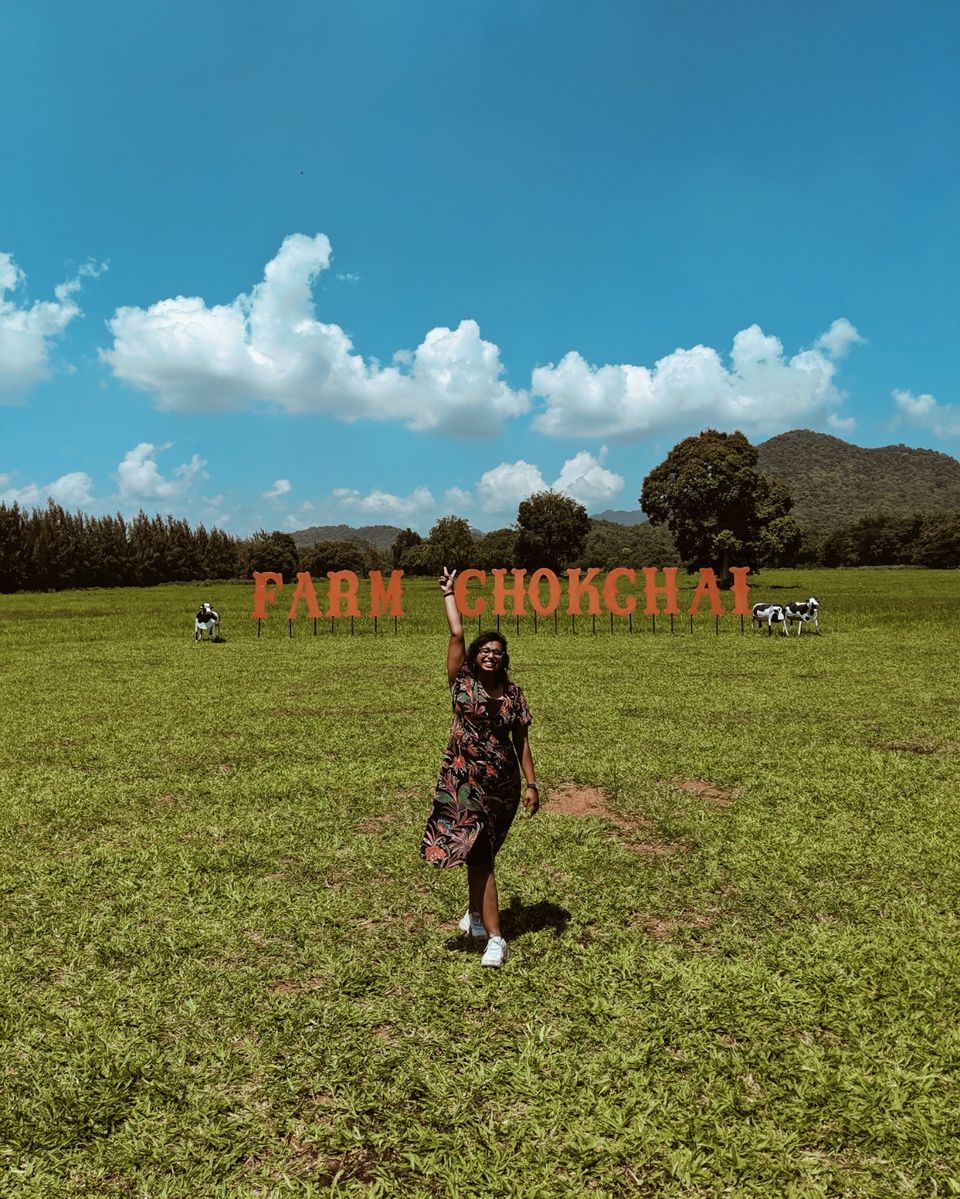 Bangkok, the capital city of Thailand is a city of contrasts. It houses the beautiful Grand Palace and famous temples like Wat Pho and Wat Arun but also provides you with the best shopping and night life experiences!
The first and the most important thing to do in Bangkok is travel by the transportation. From BTS Skytrains, MRT subways to the tuk-tuks, buses, taxis, motorbike taxis, express boats..there's a lot that you can choose from! My most favoured were the BTS and MRT and Grab (An app like Uber) for motorcycle taxis!
Bangkok deserves another blog post to document all my experiences there in one place but I would love to tell you my most favourite experiences there: The Mahasawat Canal Tour and Wat Samphran.
Mahasawat Canal is an hour's drive from the main city and promotes agro tourism. The tour included a visit to the Lotus Farm, Orchid Farm, Fruit Farms and a floating market. I also had lunch overlooking the canal which was a beautiful experience :)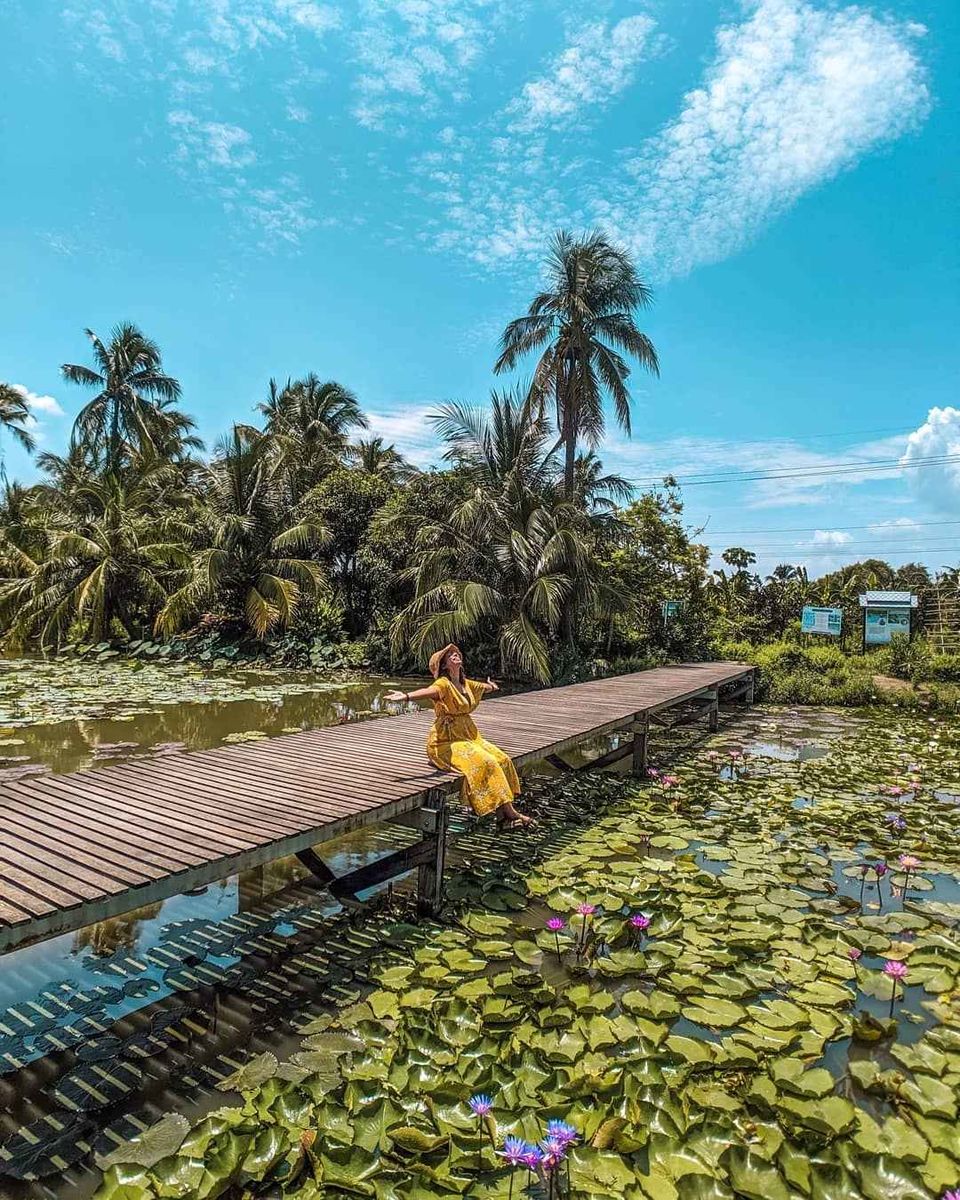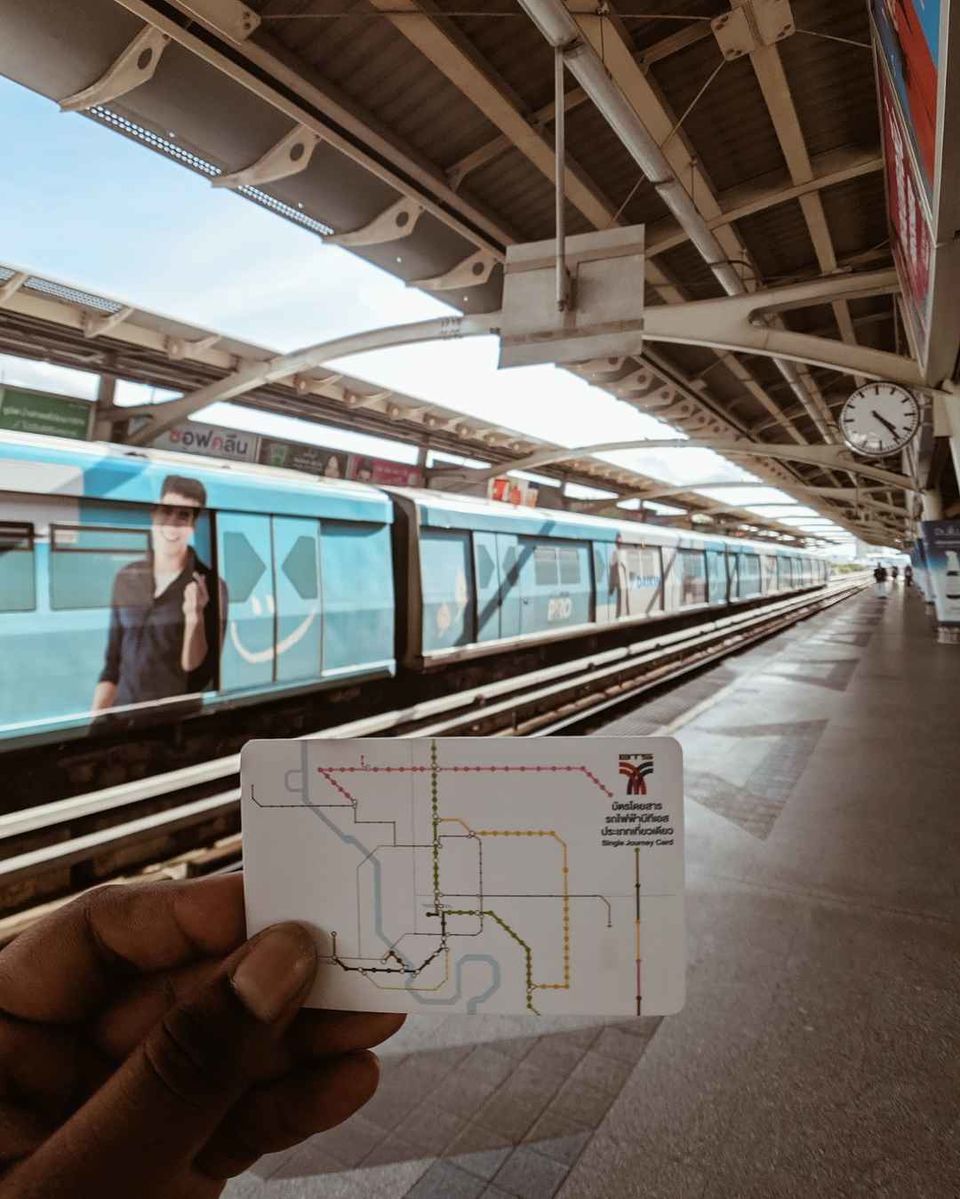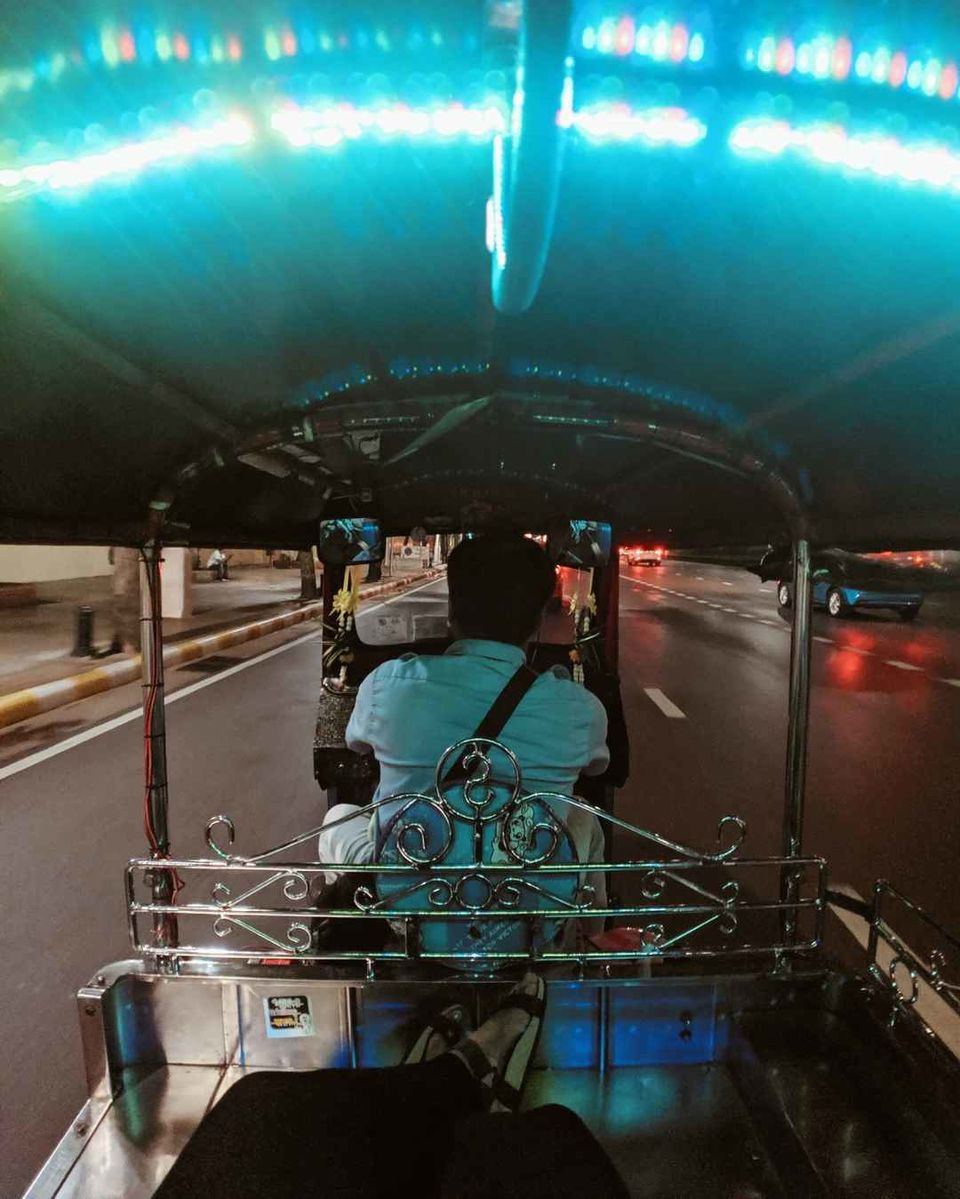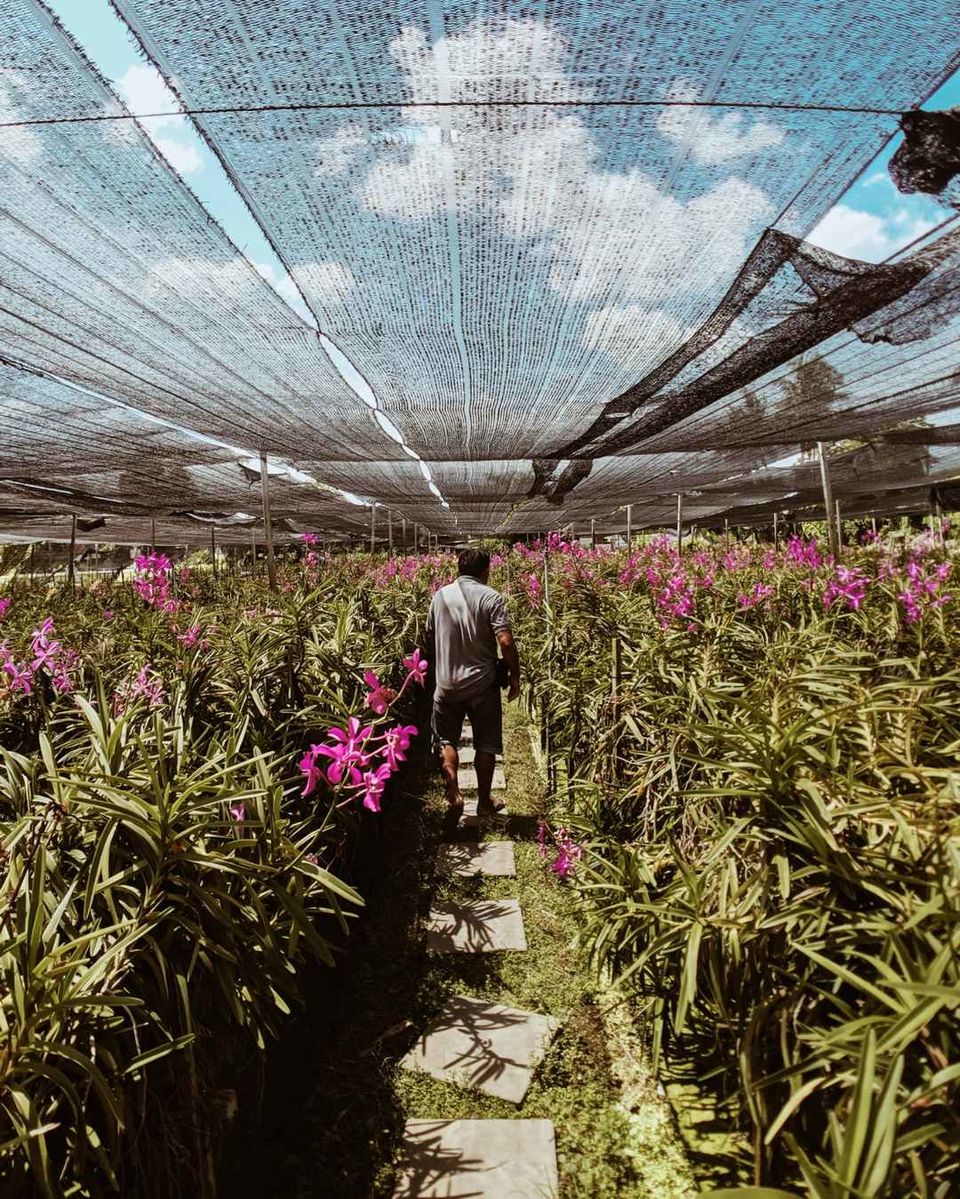 The last destination for this blog was Wat Samphran. The temple is notable for it's 17 Storey long pink cylindrical building with a gigantic dragon structure curling around it's entire height! I was stunned looking at the temple and it's unique architecture!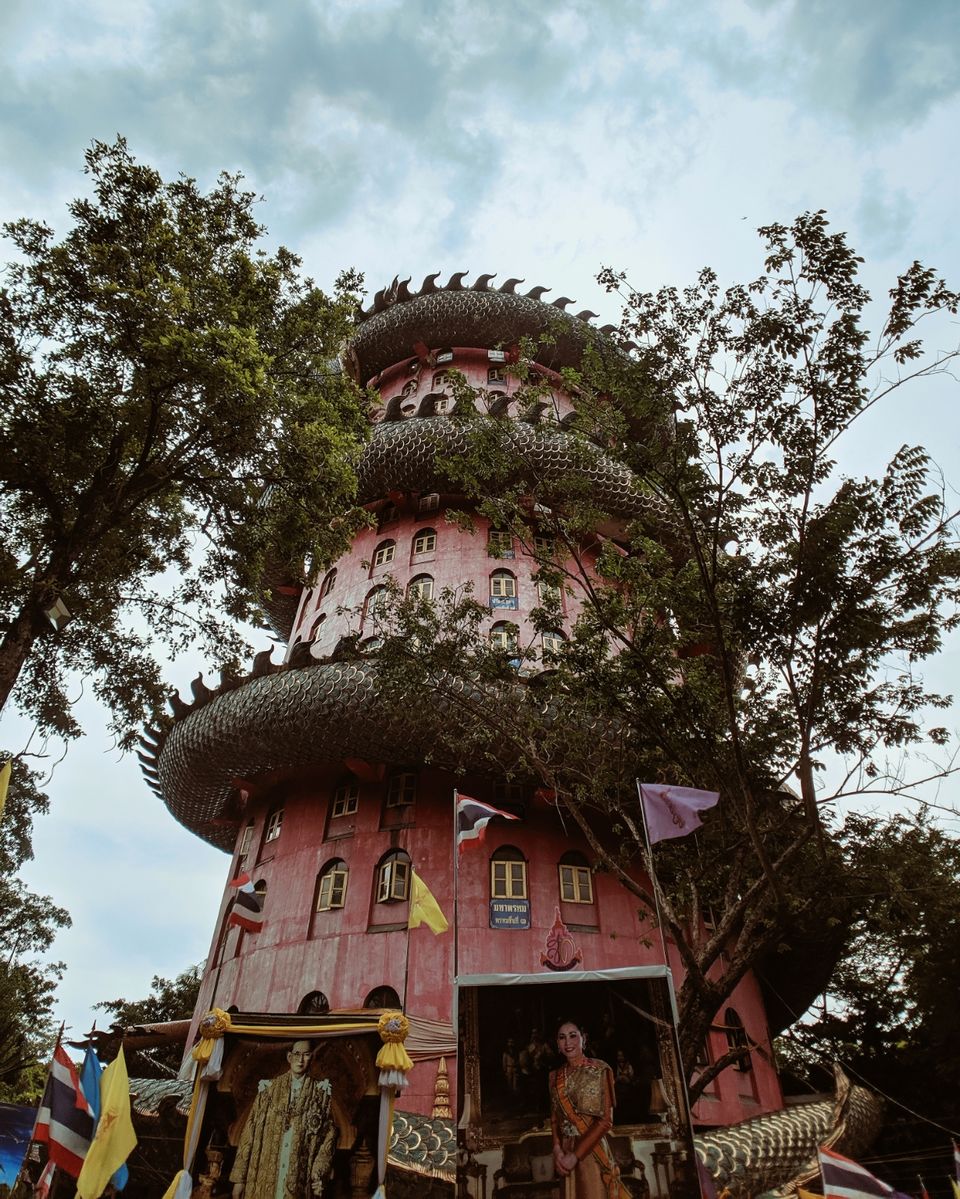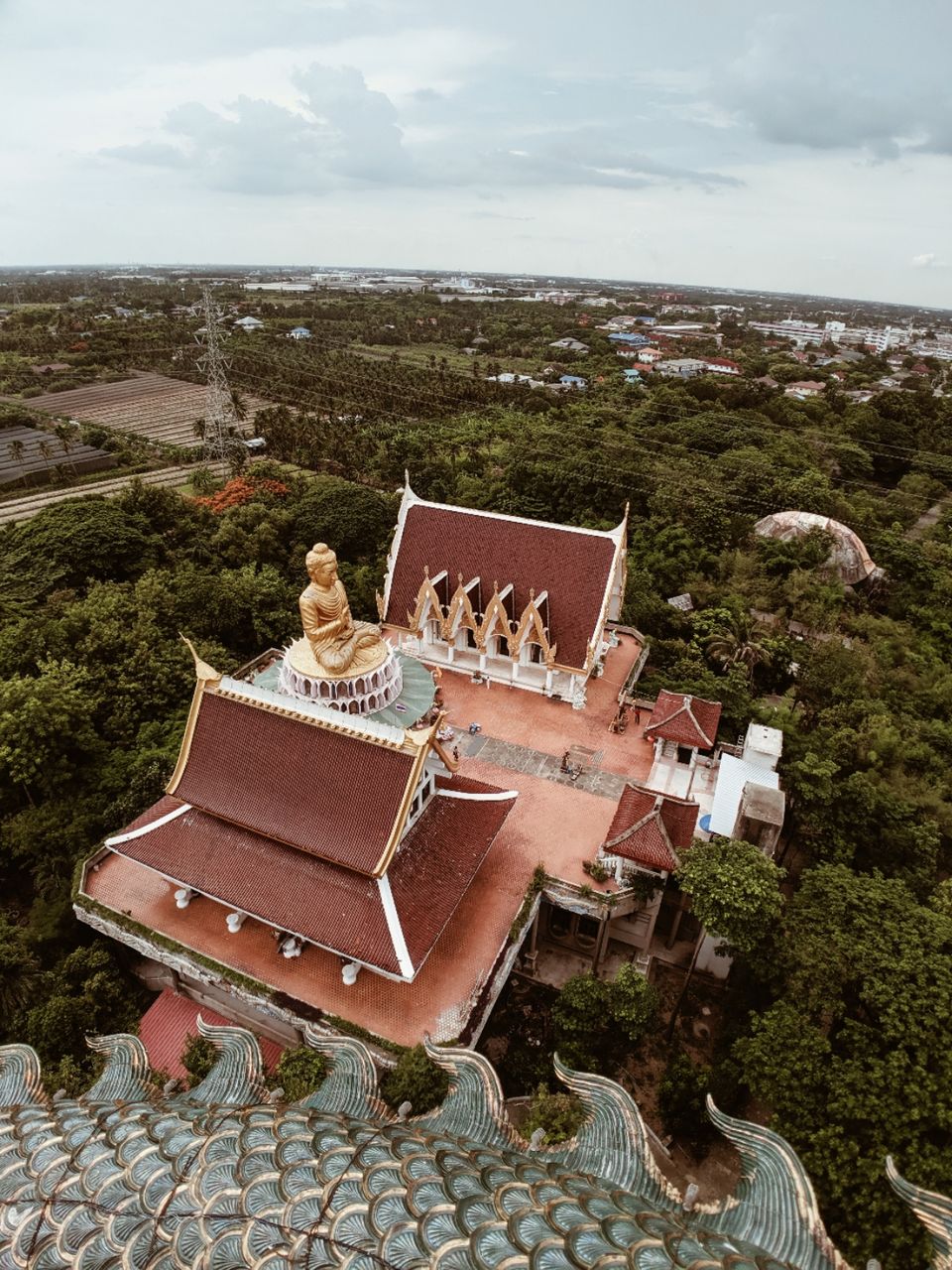 Hope this itinerary helped you in some way and I can't wait for y'all to experience the beauty of Central Thailand with me! A big thank you to Tourism Thailand and Tripoto Community for this experience.
If you want more details about this trip or just want to chat, you can message me on Instagram @overrated_outcast.