Take that plunge, plan your solo trip and buy that flight ticket – I said to my self before traveling solo. This summer I was ecstatic to finally get a nod from my DAD for my summer 2018 Euro adventure. I grabbed the opportunity to travel solo before joining my friends ahead. Choosing one European destination for my maiden solo out of all amazing Schengen cities was a baffling task and after brain storming, I finally chose Brussels.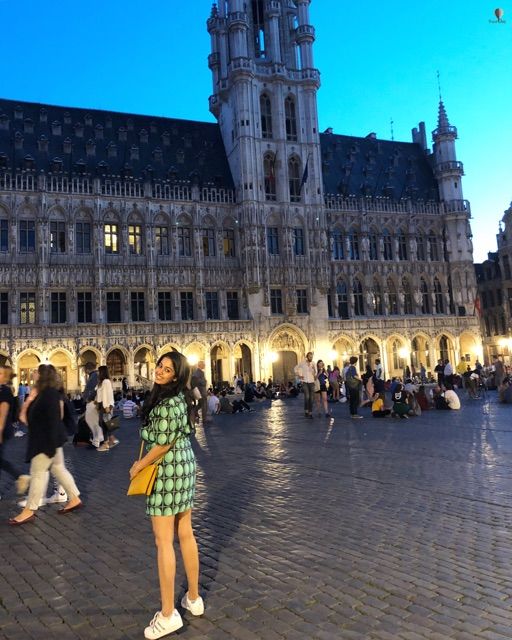 My love for chocolates and waffles took me to Brussels. When one travels solo to Western Europe, people generally overlook Brussels as their solo destination due to its more popular neighbors such as Amsterdam, Paris and Berlin. Brussels has a variety of things to offer - tasty food, beautiful architecture, museums (about 90), huge parks and world famous Belgium wheat Beers.
NOTE: I would highly recommend the Brussels card for sightseeing as it gives access to over 30 museums and monuments along with additional discounts in some bars and restaurants. The price of the card is € 22 (₹1,760).
Check out the list: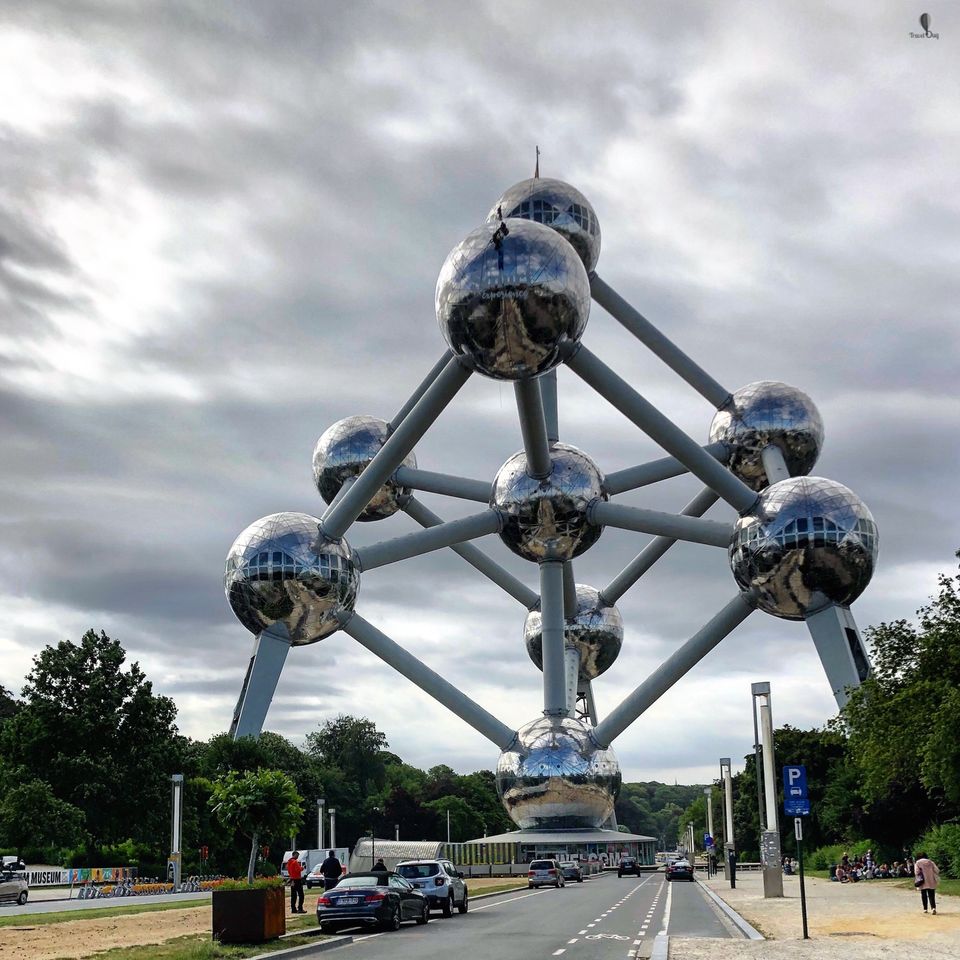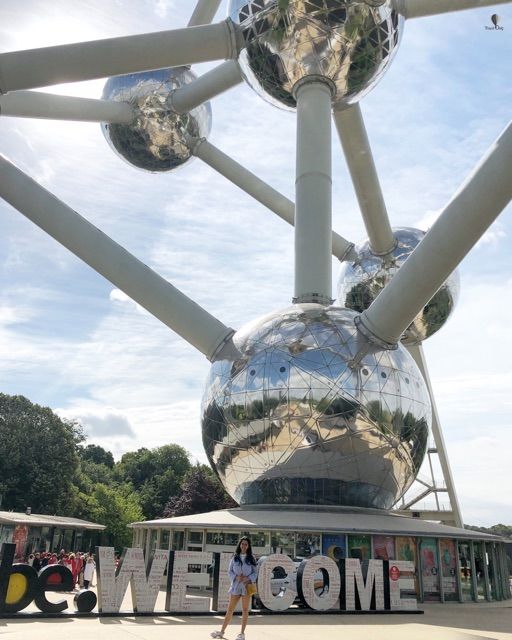 I started my day early morning with abundant energy to explore my first destination- Atomium. This is one of the most known structures in Belgium, created in 1958 for the Expo 58 World Fair. The entrance fee for adults is € 15 (₹1,200) and for students/children is € 8/6 (₹640/480). It stands 102 meters tall and features steel spheres forming shape of a unit cell of iron crystal magnified 165 billion times. The top sphere includes a restaurant which has a panoramic view of Brussels. I found the architecture very scientific and futuristic.
Honey, I shrunk the world!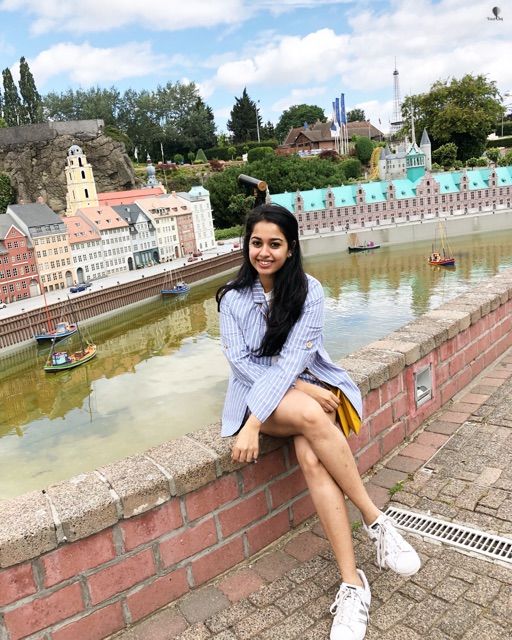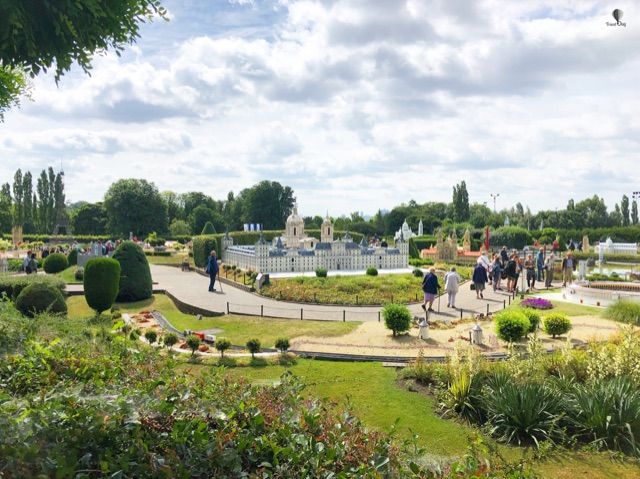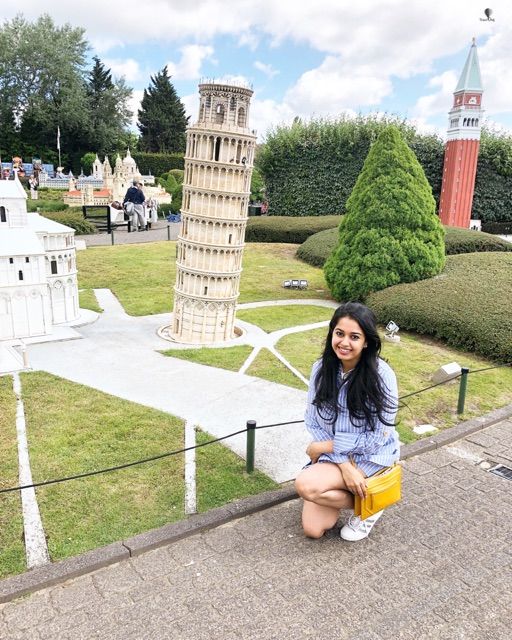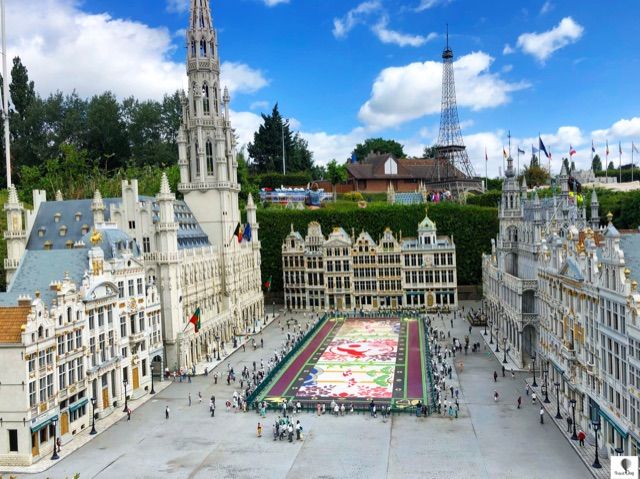 Have you ever dreamt of covering all main European attractions in a day? Well, Mini Europe is the place to make this dream come true. Mini Europe covers 350 miniatures of major attractions of European Nations recreated down to great attention details. It's a great spot to let your inner kid enjoy the masterpiece miniatures of world famous places of European attractions. The entrance fee is € 15 (₹750)– even though it may be a little bit expensive, I found it worth the money. If you're visiting this place alone, I would advise you to carry a selfie stick to easily capture all the renowned attractions and also reach early in the day to avoid the major crowd.
Shop at the Rue Neuve street then light a candle at The Cathedral of St. Michael and St. Gudula
Rue Neuve is one of the longest shopping streets in Brussels, buzzing with a number of high street European brands for your shopping therapy. You can also sit at cafes for coffee breaks and enjoy waffles after shopping. Take note: shops are closed on Sundays. As a solo traveler, it was an independent feeling to wander in and out of stores at my own ease without having to worry about a shopping partner.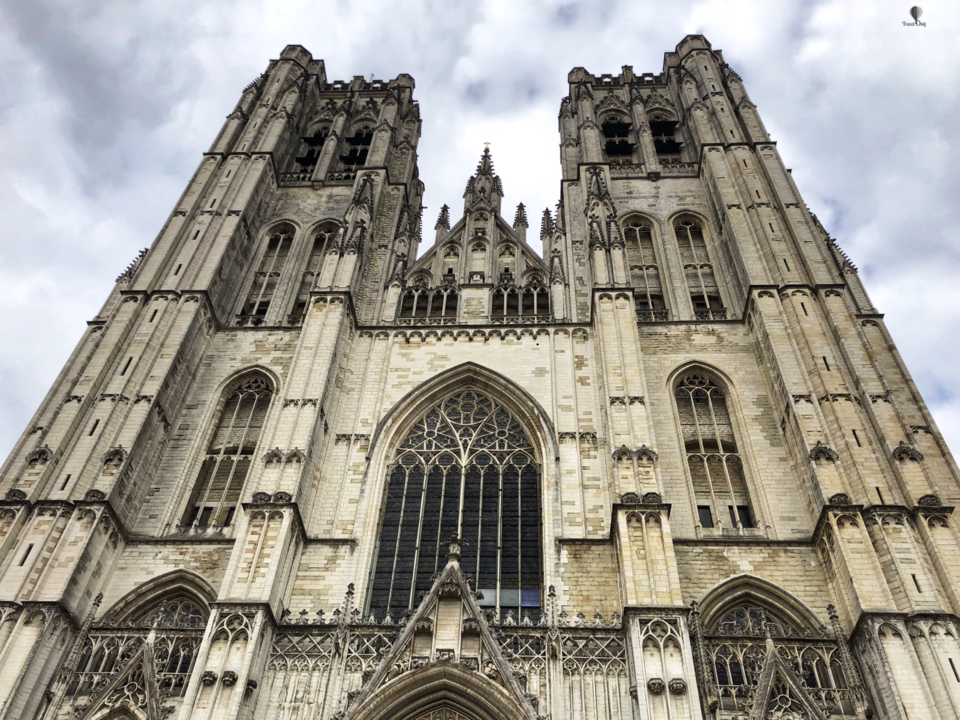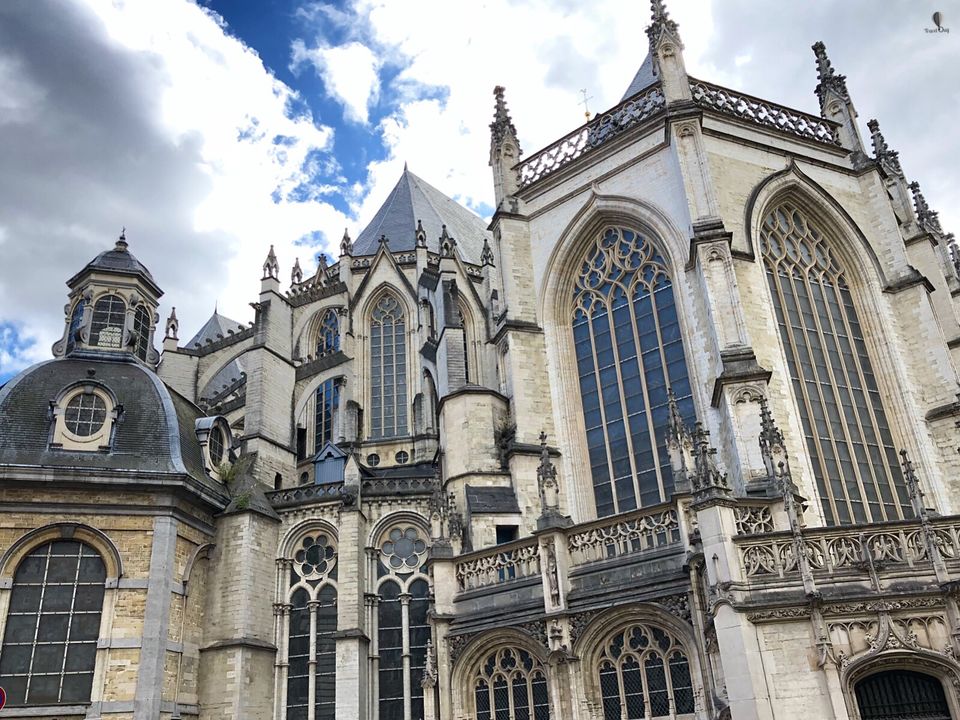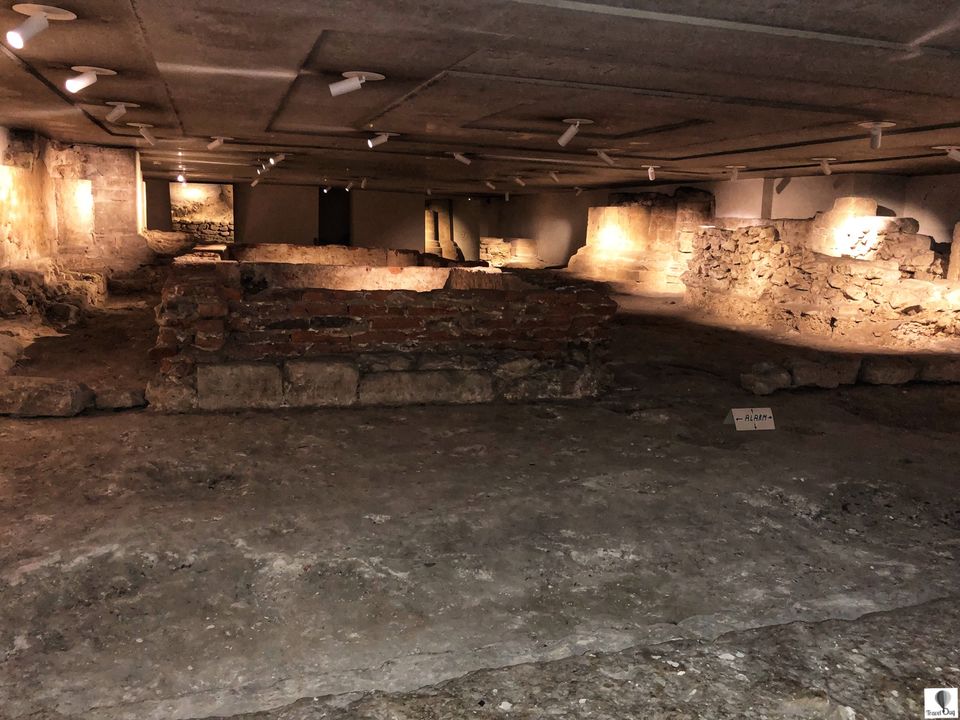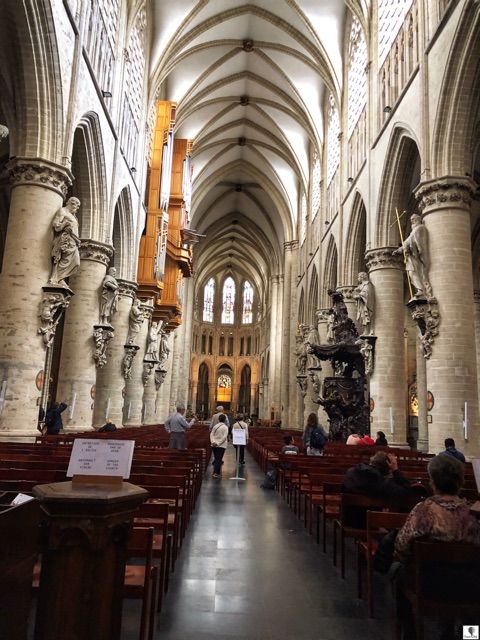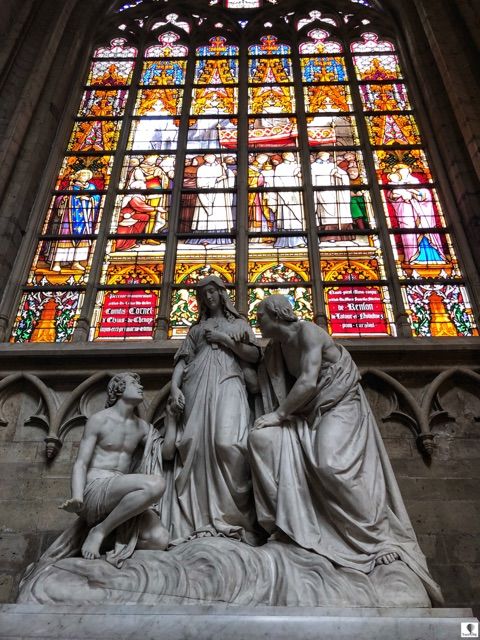 10 minutes walk from the Rue Nueva Street is the Cathedral of St. Michael and St. Gudula, which had an impressive architecture both inside and out. I was totally spellbound by its gothic architecture. The wooden detailed pulpit and paintings on the stainless glass were outstanding. The cathedral has a small underground area with ruins of the original church built in 1047 and this can be viewed for €1 (₹80).
Keep calm and wear your own crown - is what I murmured to my self outside the Royal Palace of Brussels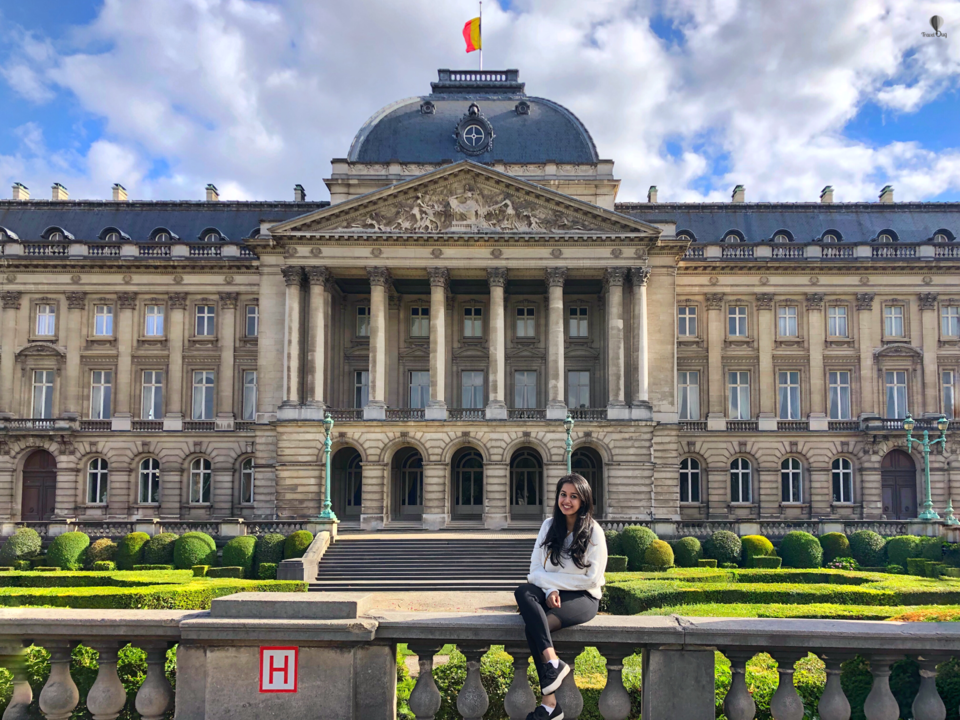 Royal Palace was a big standing structure exemplifying rich historic architecture overlooking a park. One can always admire the architectural details from the outside. For inside tour, the palace opens from 22nd July until the beginning of September, do have a look if you're in Brussels around these dates.
Buzzing heart of Brussels: Grand Place Square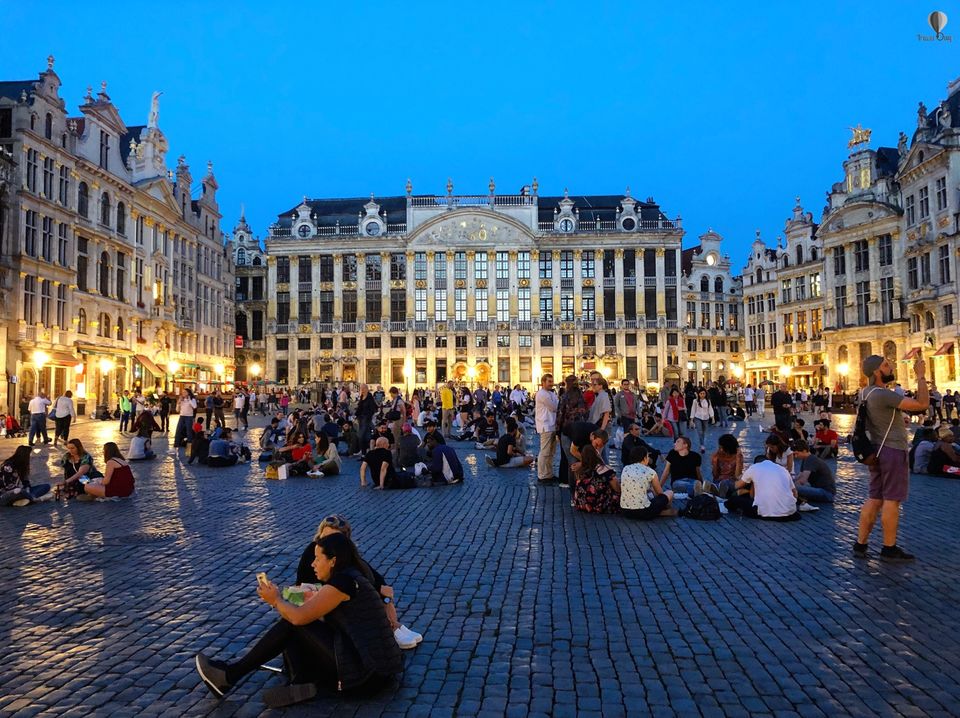 Grand Place has been destroyed and rebuilt at least twice since its first recorded origins; it is now surrounded by absolutely breathtaking architecture from the 17th century. The square, actually more of a rectangle, earlier served as a market for the city until the mid 90s. It is a great combination of baroque and gothic styles on all four sides of the square. I was bowled over by its architectural beauty and the buzzing ambience. Currently, this place is the heart of Brussels with lots of restaurants, souvenir shops and museums around the area. El Greek and Le Roy d'Espagne are tried and tested restaurant that I would recommend for a good luxury meal and marvelous view (perfect for a solo traveler). Other recommendations are Peck 47,
Belga Queen, Rock Salt Chilli Peppers, A la Mort Subite, Les Filles or Rock for a scrumptious meal and good atmosphere around the square.
See the small naked boy peeing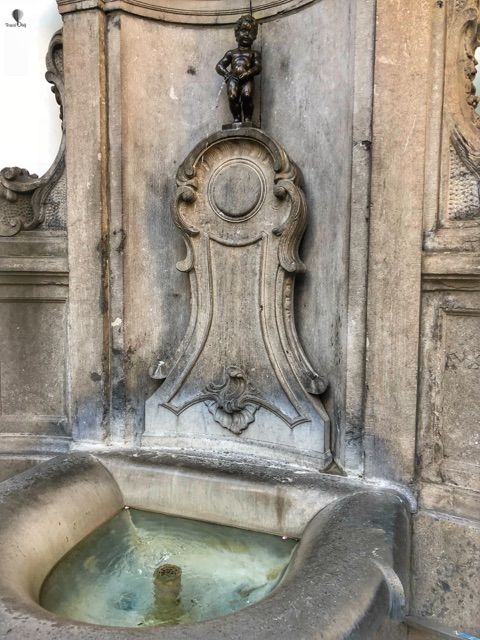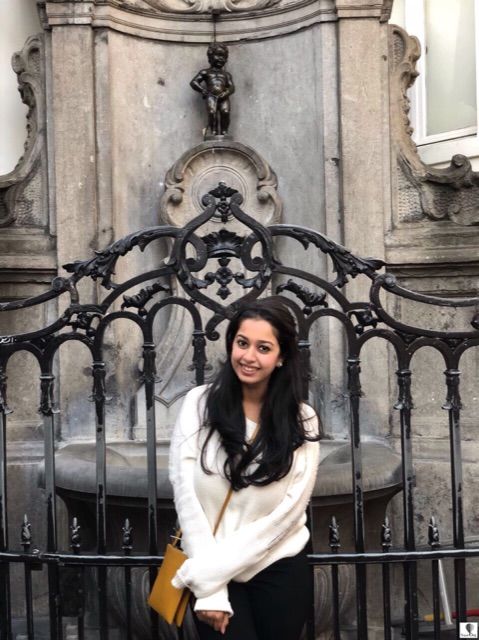 Manneken Pis is a copy of a small boy peeing with many stories reflecting Brussels historic glory. It apparently embodies the humour and independent mind of the people of Brussels. As a tourist, this "iconic" statue is a must see, but don't get your hopes high as it's just 60cm tall. This over-hyped sculpture is just down a couple of streets from Grand Palace Square, so you don't have to go out of your way to see it.
Belgian special cuisine, Of all things yummy – fries, waffles, chocolates and beer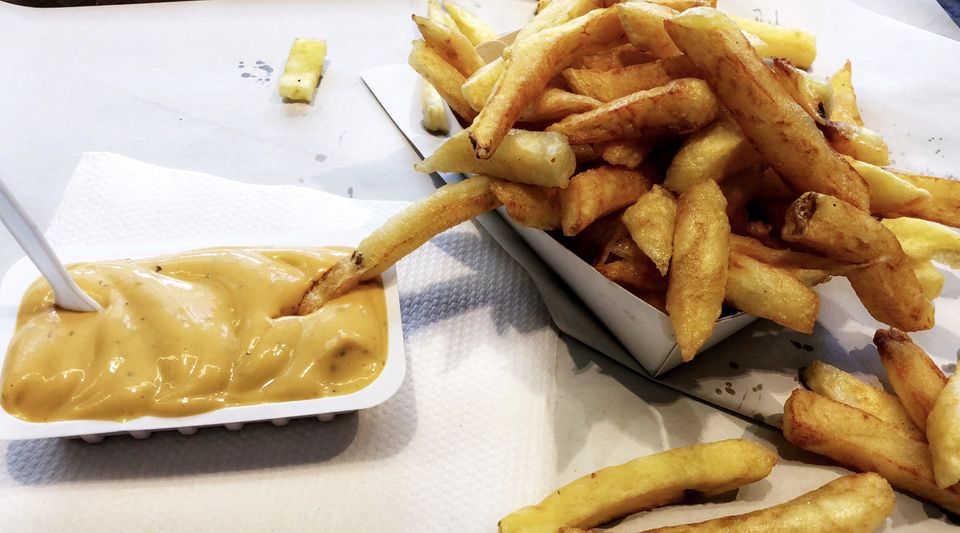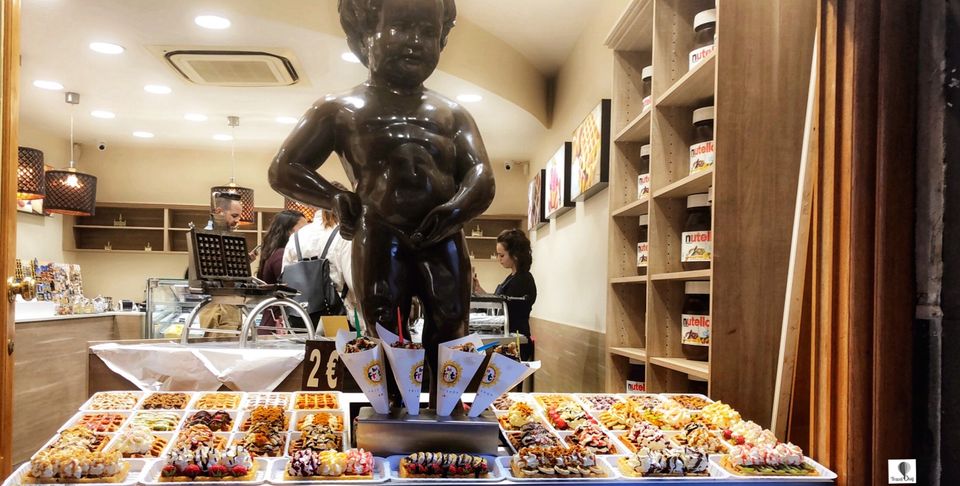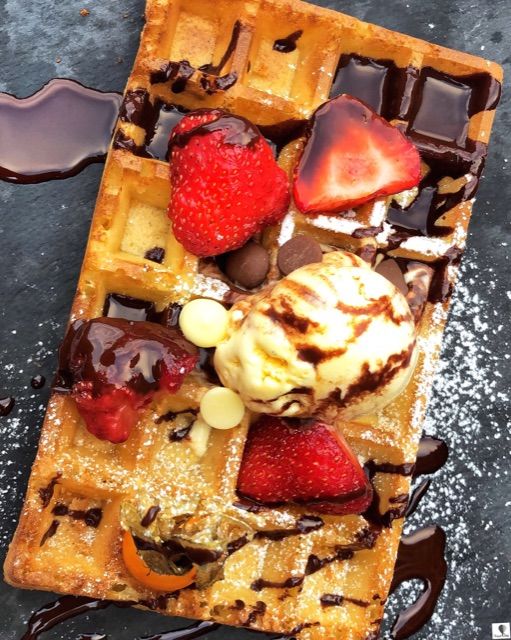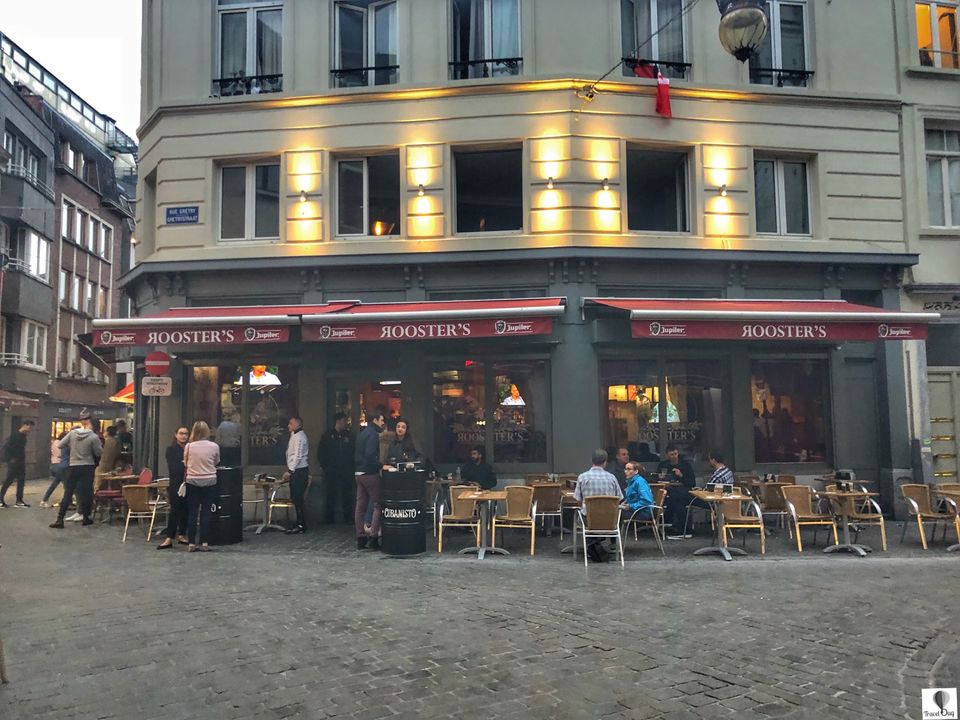 Having a sweet tooth, I was super excited to finally try the much known Belgium Waffles in Brussels. There are two types of waffles in Belgium, the Brussel Waffle and the Liegas Waffle. The Brussels version is fluffier and lighter waffle with deeper pockets made from yeast-leavened batter. The Liege waffle has doughier batter and is sweeter in flavor. I couldn't try all the waffle shops but recommending my favourites ~ Vitalgaufre, Le Roy d'Espagne and Waffle Factory. Fritland fries and Leonidas chocolates were bliss to my stomach and my taste buds were in paradise. Waffles in the streets can be as little as € 3 (₹240) to € 14 (₹1,120) in fine dining restaurants. Finish your day in Brussels with a pint of beer in any of the local bars such as Delirium Café, Roosters, Bonnefoi, Les Gens Que J'aime, Zanzi.bar or Au Brasseur. The Delirium Café offers more than 2,000 choices of beer and holds the Guinness World Record for the longest beer list (try the Duvel Tripel Hop Citra).
When to go
Visiting Brussels in July can be a good option when the temperatures are still warm but the accommodations are cheaper and less crowded. One can also plan this city when it hosts the famous Flower Carpet Event, which happens every two years in August. If you're a party person then definitely plan your trip around the dates of the Tomorrowland Festival in July end.
Getting into Town
There is no option of a direct flight from India to Brussels, but there are many options with one stop layovers.
By Air: One can take a short layover of 1.5-5 hours in Finland/Amsterdam and reach Brussels. A round trip from Delhi to Brussels starts at ₹40,000/-. (Confusingly, Brussels is served by two airports; Brussels Airport in Zaventem (12 km from the city center) and Brussels South Charleroi Airport (50kms from Brussels). The Brussels Airport in Zaventem is the main international air hub and you can take a 15 minutes' train ride (costing € 12.70) to Brussels three main stations in the city: Bruxelles-Nord, Bruxelles-Central and Bruxelles Midi. Taxis can also take you from both airports but will cost you a bomb if that's not an issue – go ahead!
By train: Brussels is well linked by rail to its neighbouring countries such as Paris and Amsterdam.
Getting Around
The best way to travel is to use the underground metro or just walk and explore this artistic city. Brussels has an efficient & effective public transport system; you can get a day pass for € 7.5, which you can use for metro (subway trains), buses and trams for unlimited travels within the city for a whole day. PS: A single metro ticket for an hour costs € 2.5 (₹200)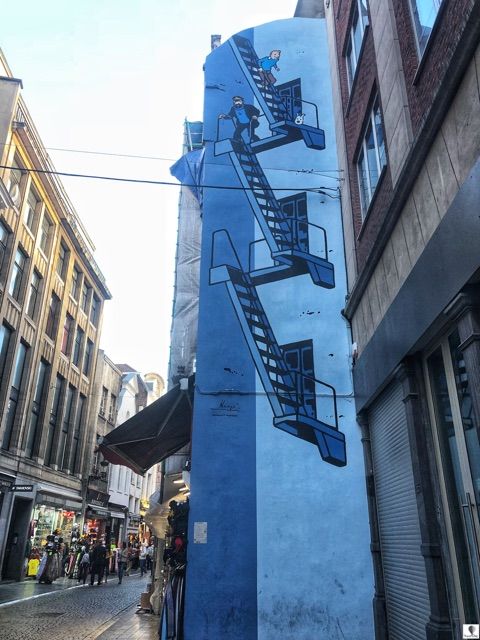 Costs
Flight from New Delhi to Brussels: Starts at ₹23,000
A One-way ticket on local transport: €2.10 (₹150)
24-hour time ticket costs: €7.50 (₹600)
Hotel stay, per night: €20 (₹1,600)
A budget meal: €4 (₹320)
A fancy meal: €19 (₹1,520)
Accommodation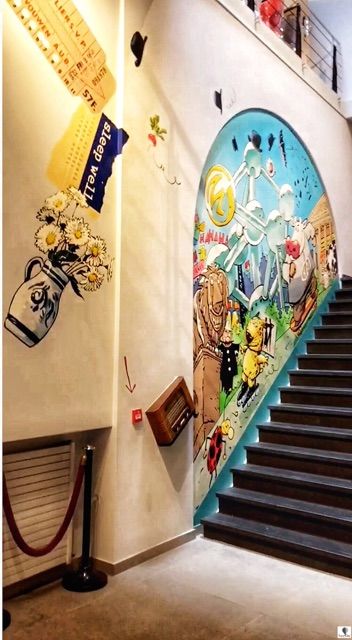 Being a solo traveler, I personally preferred staying in a hostel with people around to interact and to make new friends. I stayed at the Sleep-Well Hostel in Rue Nueva, which was priced at € 30 per night (₹2400). This hostel had super cute interiors and was very well maintained.
Other popular hostels are 2G04 Quality Hostel Brussels Grand Place, Brxxl 5 City Centre Hostel and Jacques Brel Youth Hostel. For luxury travelers, other hotel options for staying are FunKey Hotel, Meininger Hostel, Hotel Bloom, Novatel, NH Brussels Louise, Hotel Sofitel Brussels, Hotel des Galeries.
For more accommodation options in Brussels, click here.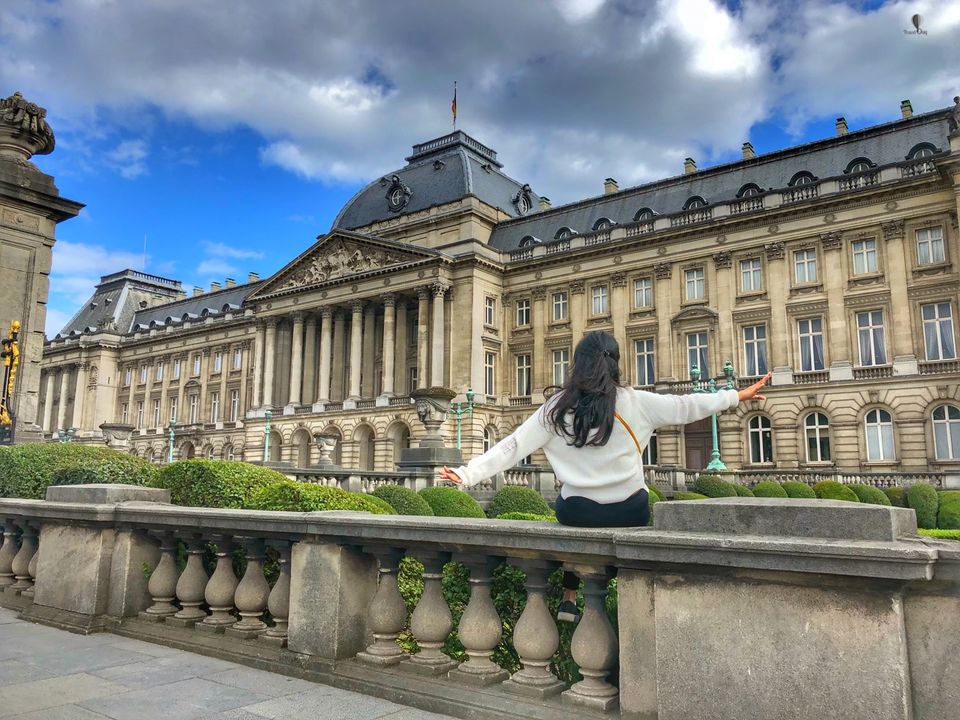 After spending 3 nights alone in an unknown foreign land, I realized that initially travelling solo can be scary but it is one of the most liberating feelings. Sometimes it's essential to do everything on your own, from waking up to sleeping alone, eating your food (boredom can be avoided by connecting to your loved ones while waiting for your scrumptious meal) and exploring places by yourself at your own pace. All these mount out to be an experience which will give you a sense of satisfaction in life. All in all, I loved my first ever solo-trip to Brussels. Whether you are making a stop in Western Europe or you have reached your main destination, there is plenty to see and do when flying solo in Brussels.