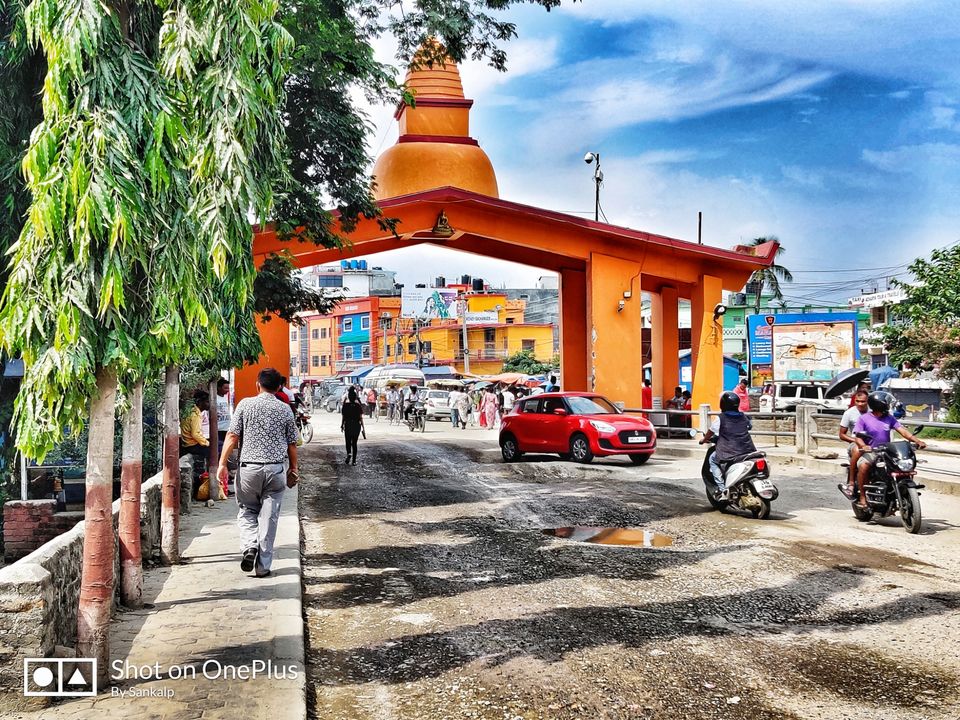 This was my first solo trip. I was little bit nervous but more excited to go out of India. I didn't make any plans what to travel but it was clear in my mind I need to capture many memories in the trip. So with this thing in my mind I started my journey from Delhi railway station to Gorakhpur in the evening.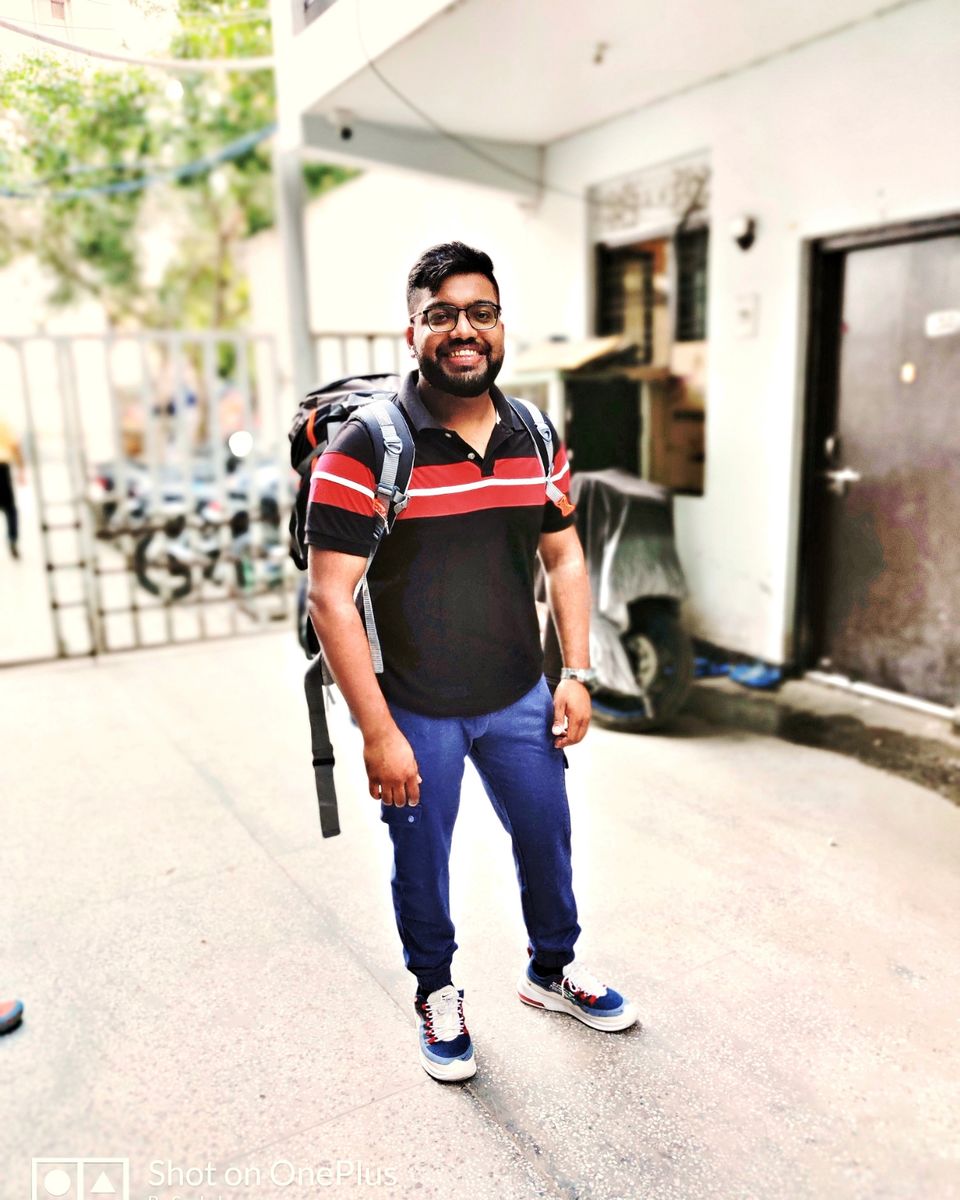 I reached Gorakhpur in the morning. When I stepped out of station, the noise that first hit my ears was "Sunaoli border, Sunaoli border". I moved forward and I found out that there were many buses and cabs available which can drop me at border. Seeing the bus condition I changed my mind to travel by a cab. I bargained with one of the cab in Rs 200 to drop me at border. So I managed to reach the border with in 2.5 hours. Here I am, standing between India and Nepal border. I walked straight forward and see if some checking is required of my luggage but to my surprise you could just walk through the border. That was pretty much easy. I quickly look for the currency exchange and local sim. This was also easily available. The only thing required is Voter card. That's it. Now I know I wanted to travel to Kathmandu. I started looking for the bus. I asked a local person to help me out. He took me with him to the tourist bus ticket counter. I was impressed. I took a bus which was in the evening from Sunaoli to reach Kathmandu.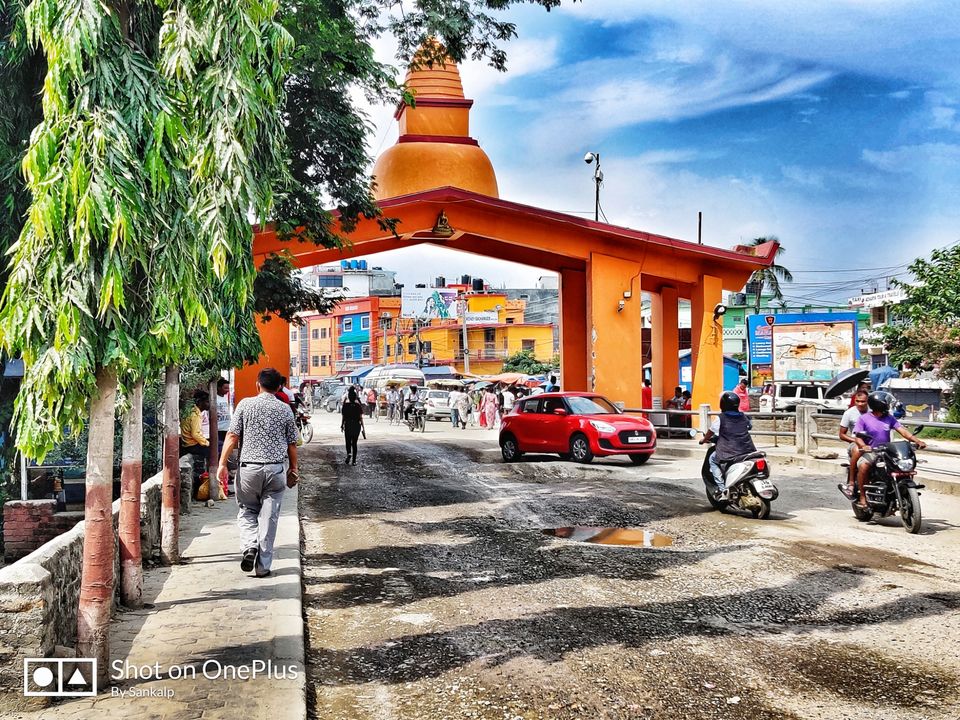 A shout came from the bus conductor 'Kathmandu'. I woke up in hurry to find out where I am. I have fixed the location on the map for Zostel Kathmandu. I had read many vlogs about this place to stay. So I decided to stay here. As I was looking through the map, the conductor says Thamel. That was the place I need to get down to reach Zostel. I reached zostel and check in. I relaxed on the bed for a moment and realised 'Yes, I made it'. I recollect myself and started looking in different rooms in zostel. I reached Common area, a person was talking class of power yoga. He asked me to join and I quickly joined a group of 3 people. His skills were amazing. He taught different yoga postures which were difficult to hold, that was really a power yoga. As soon as the class got over I got ready to roam around the city. I make a plan to rent a scooter so that it would become easier to cover more places in less time. The staff of zostel helped me to rent the scooter at 800 NRs/day. I almost cover 4 places in that day which includes Pashupatinath temple, swanbhunath temple, Kopan Monastery and Patan Durbar square.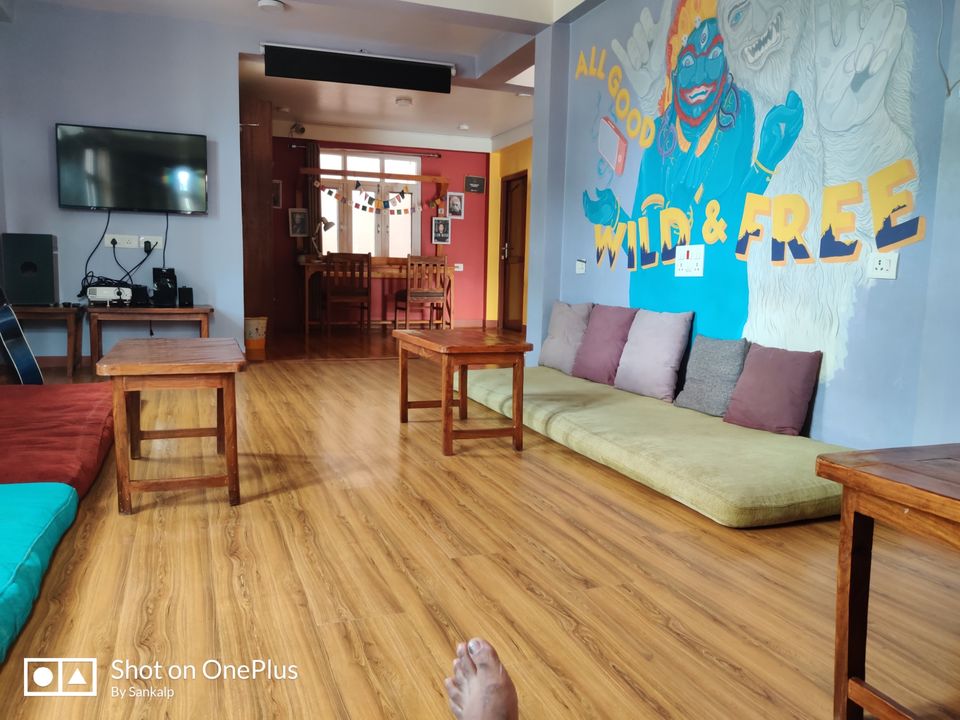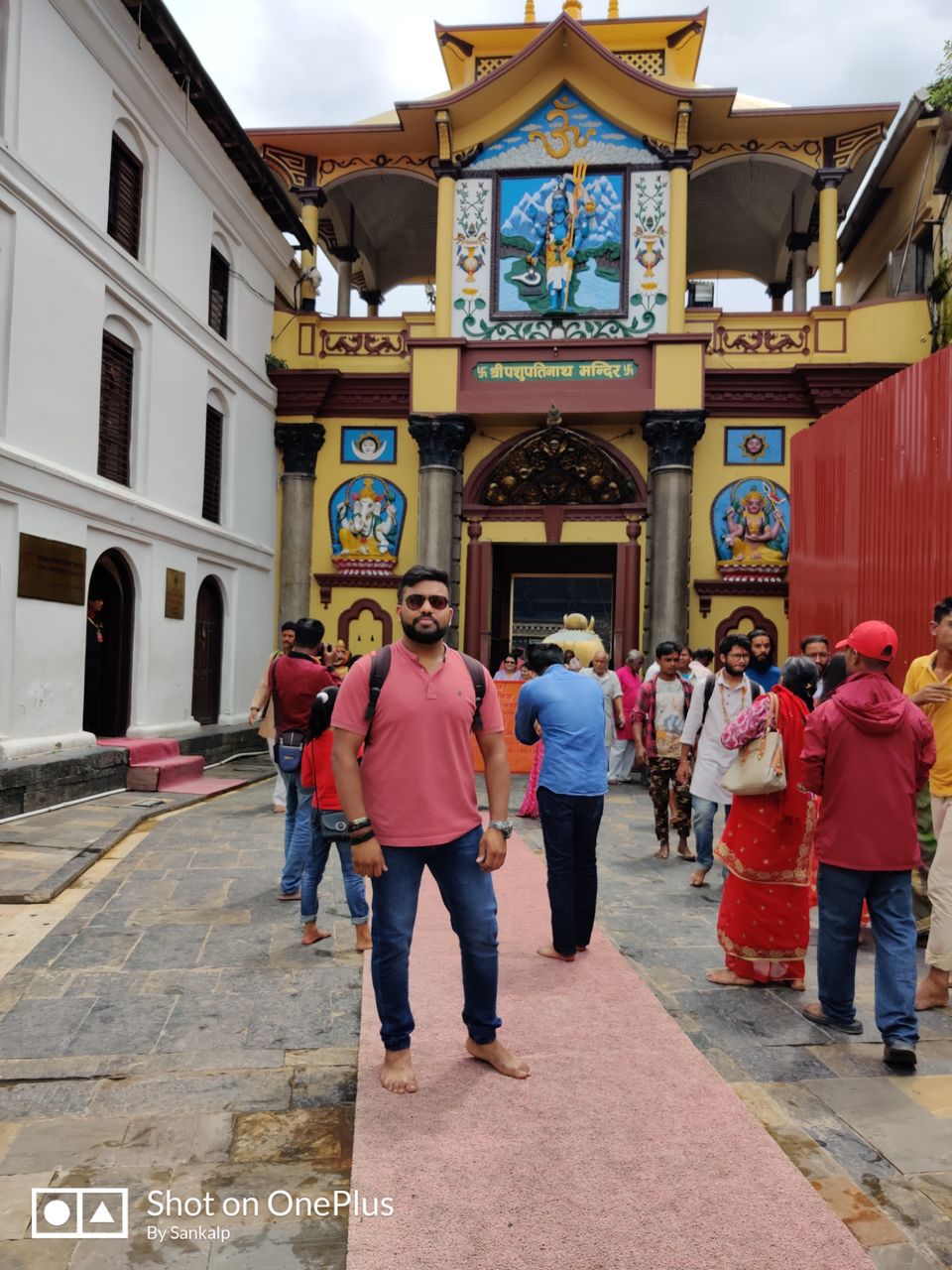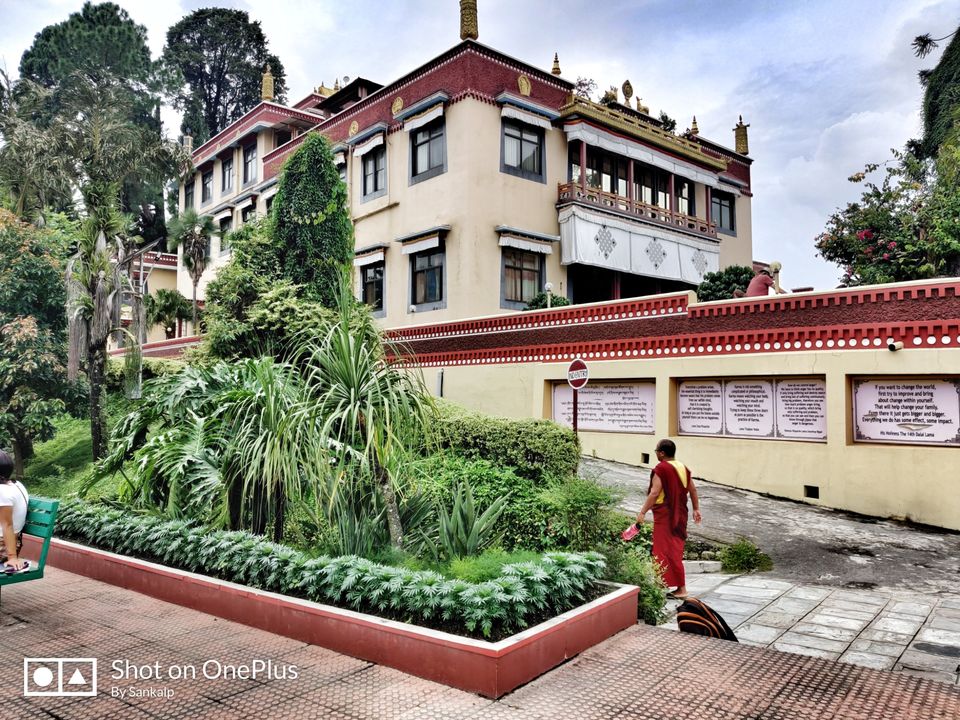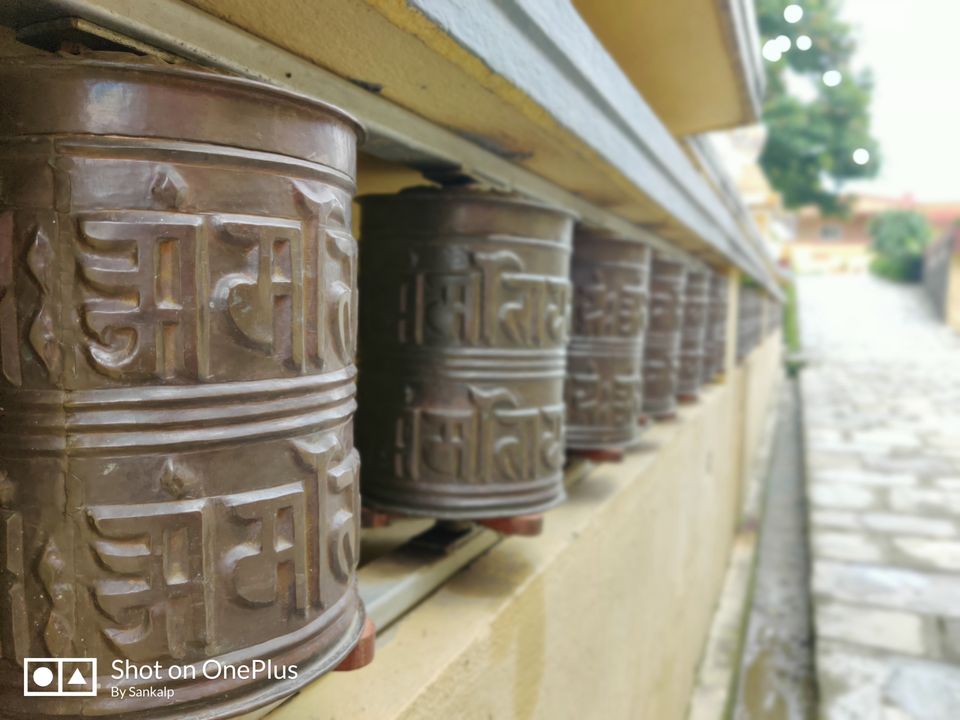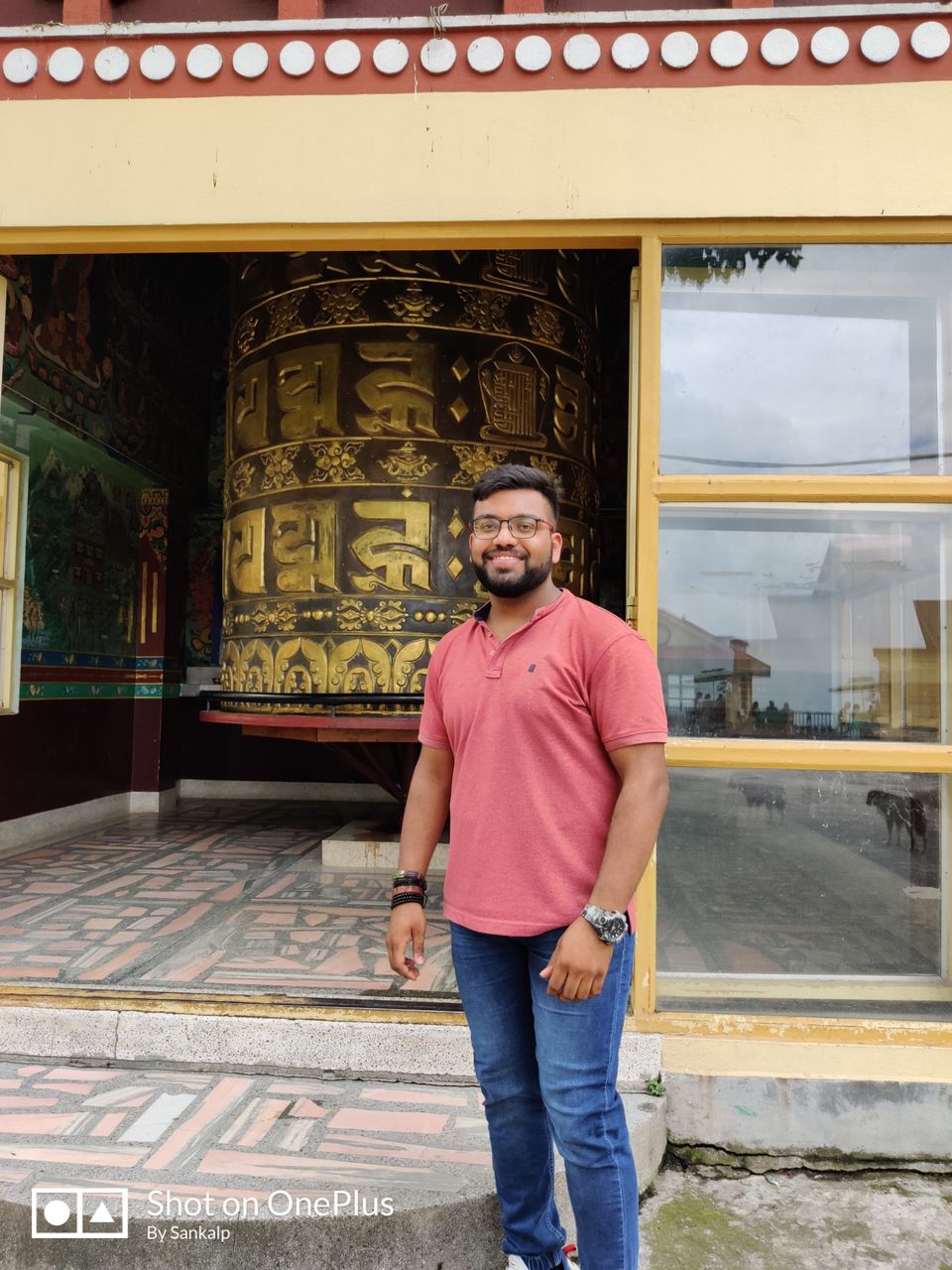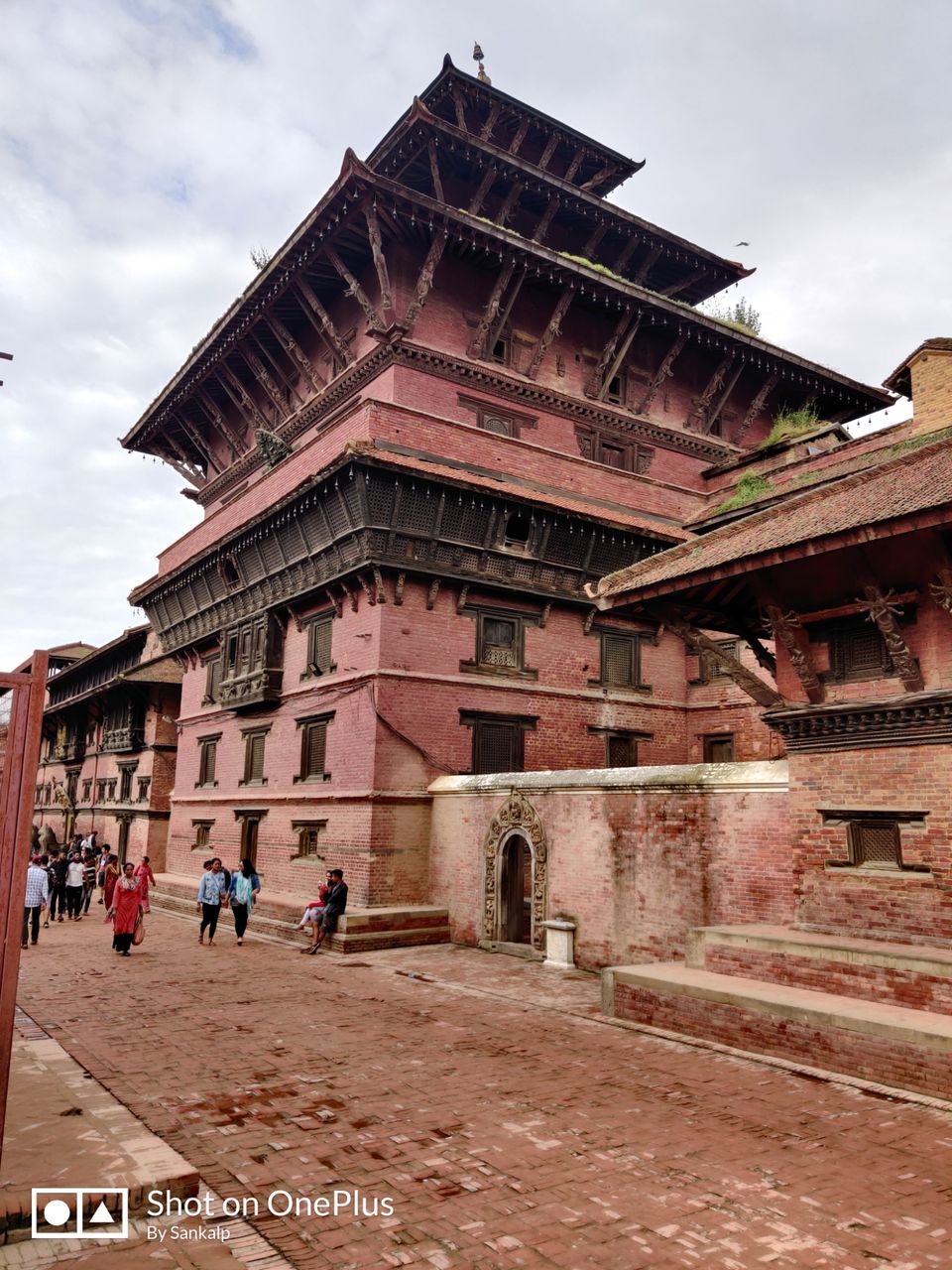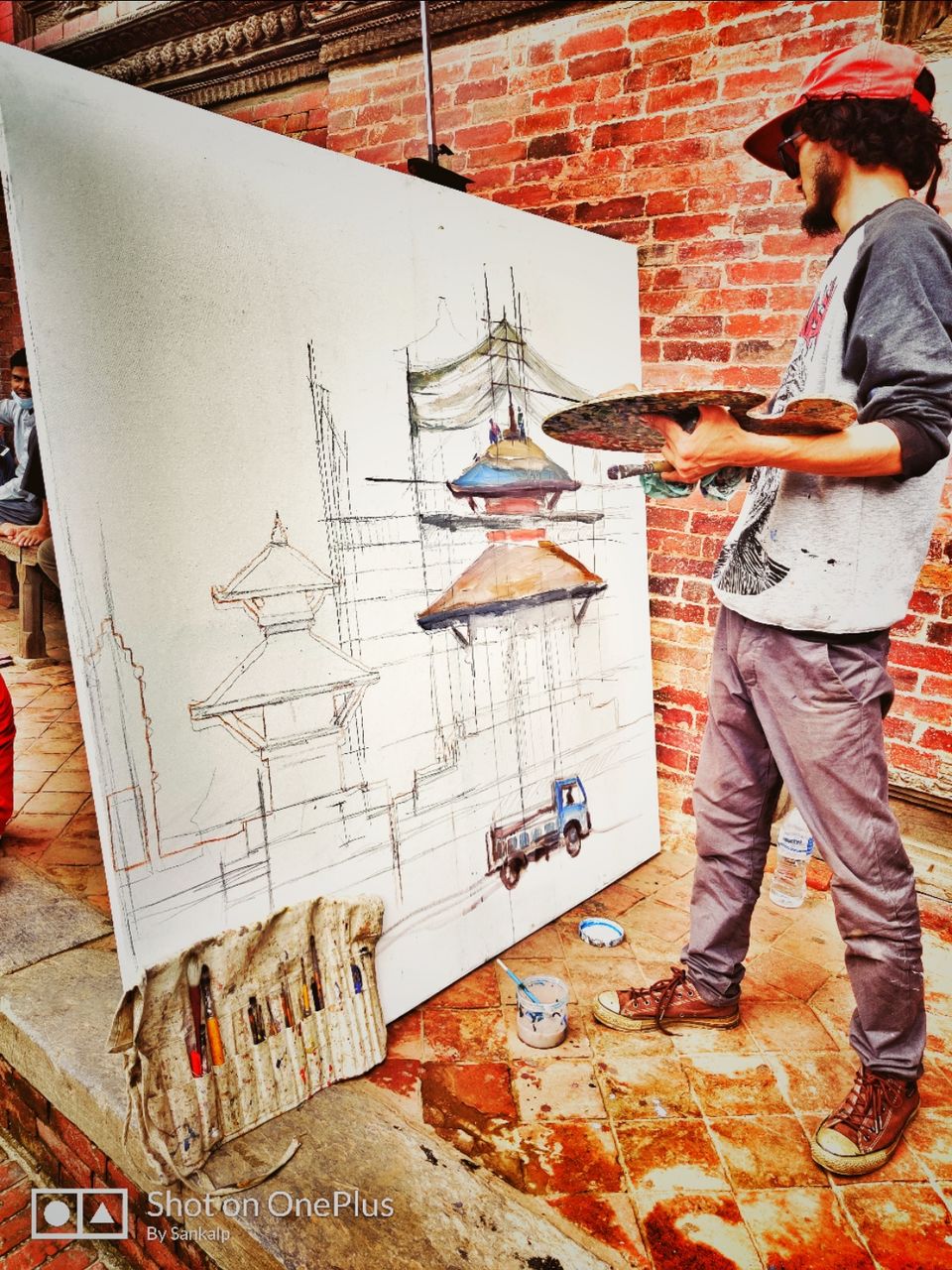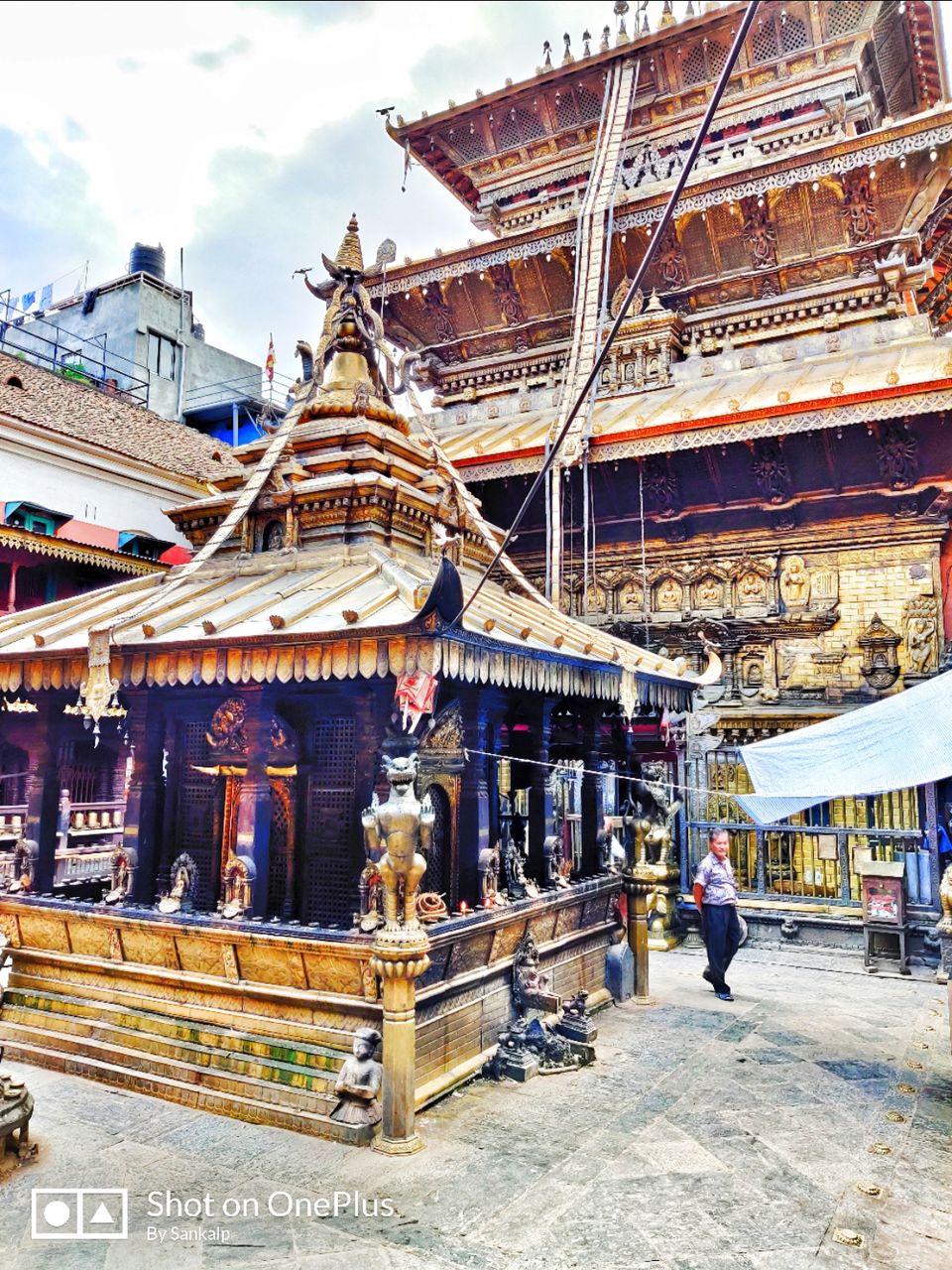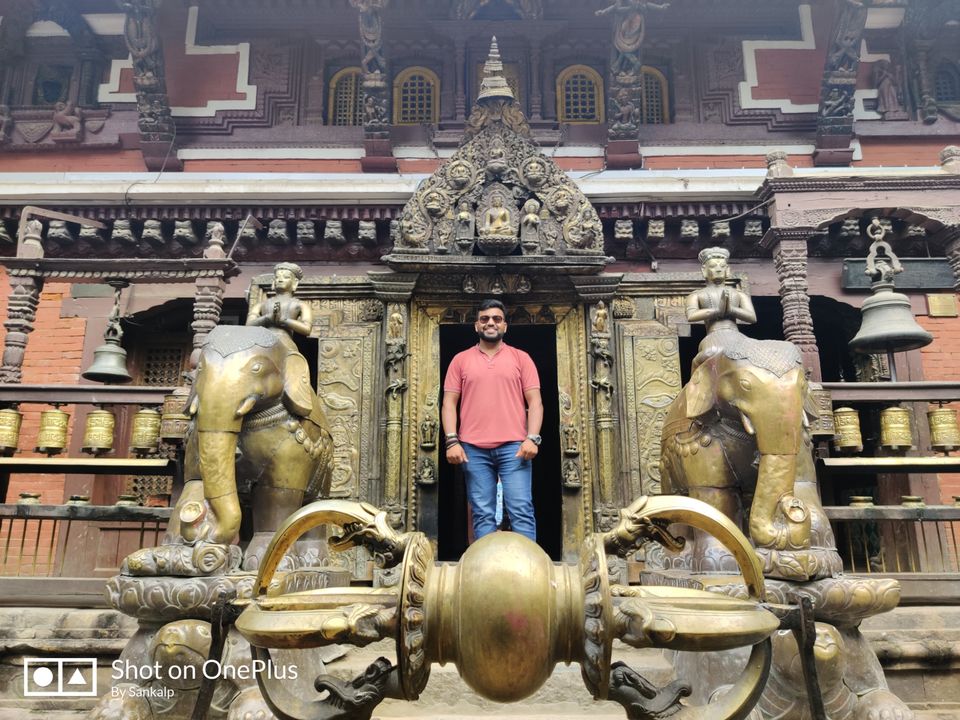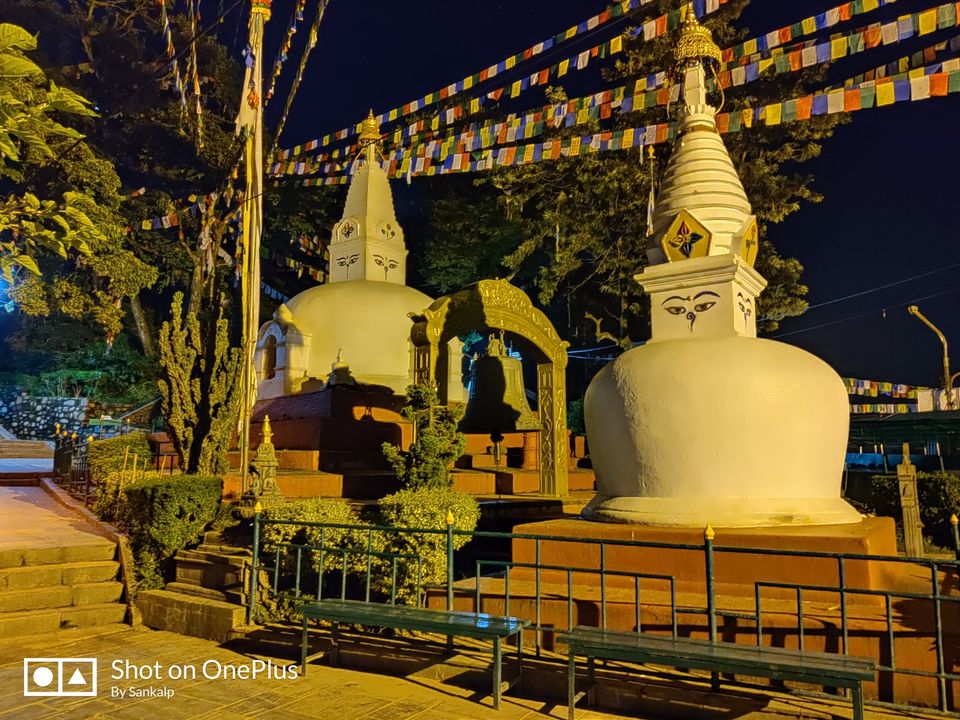 Evening you could spend at Thamel market which full of clubs, bars and restaurants. I buyed some local items for my family.
This morning I had a plan to see the sunrise at Nagarkot. So I started early on my scooter at 5 am. I reached within an hour but my bad luck. It was all cloudy above the hill, so I couldn't observe the sunrise but the view of Kathmandu city was definitely mesmerizing. I plan to see now Bhaktapur durbar square which was also an amazing durbar. The market  of durbar square is worth noticing. This square has a biggest durbar among all the durbars of Kathmandu. After this I continued my journey to chandragiri hill which has a breathtaking ropeway of about 3 kms. Anyone visiting chandragiri hill should take the ride to ropeway this ride will fill you with joy and fasten your heartbeat. After spending few hours I returned back to zostel and proceeded with my final spot Garden of Dreams.  It has the garden of six seasons. This garden consist of 3 pavilions, an amphitheatre, ponds, pergolas and urns. This is also a must visit place which is situated near Thamel market. This was my time in kathmandu. Next day I decided to travel Pokhara.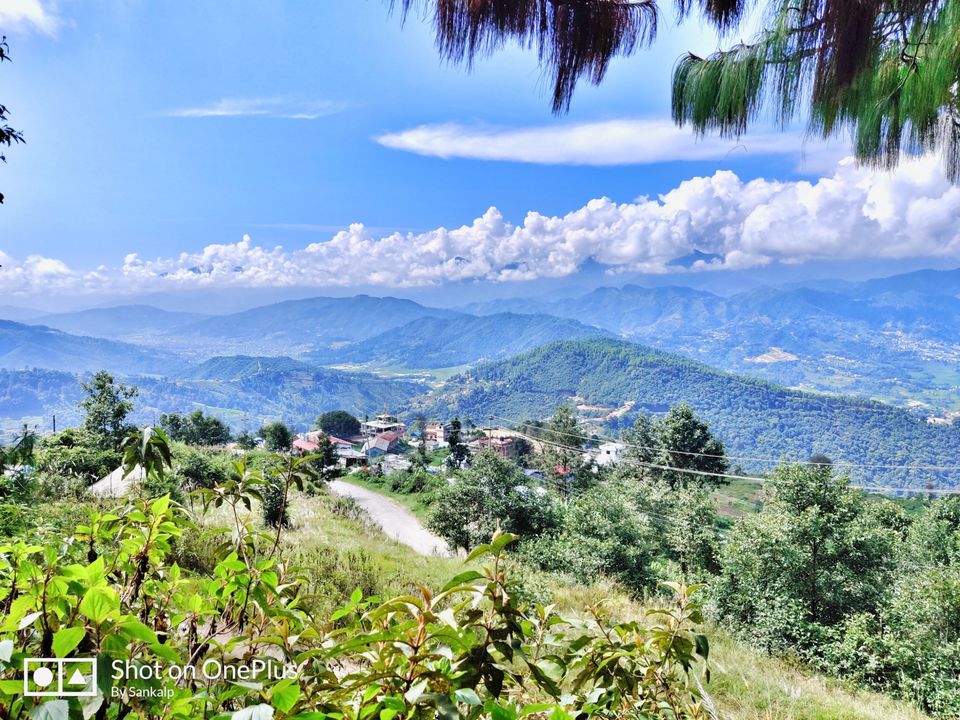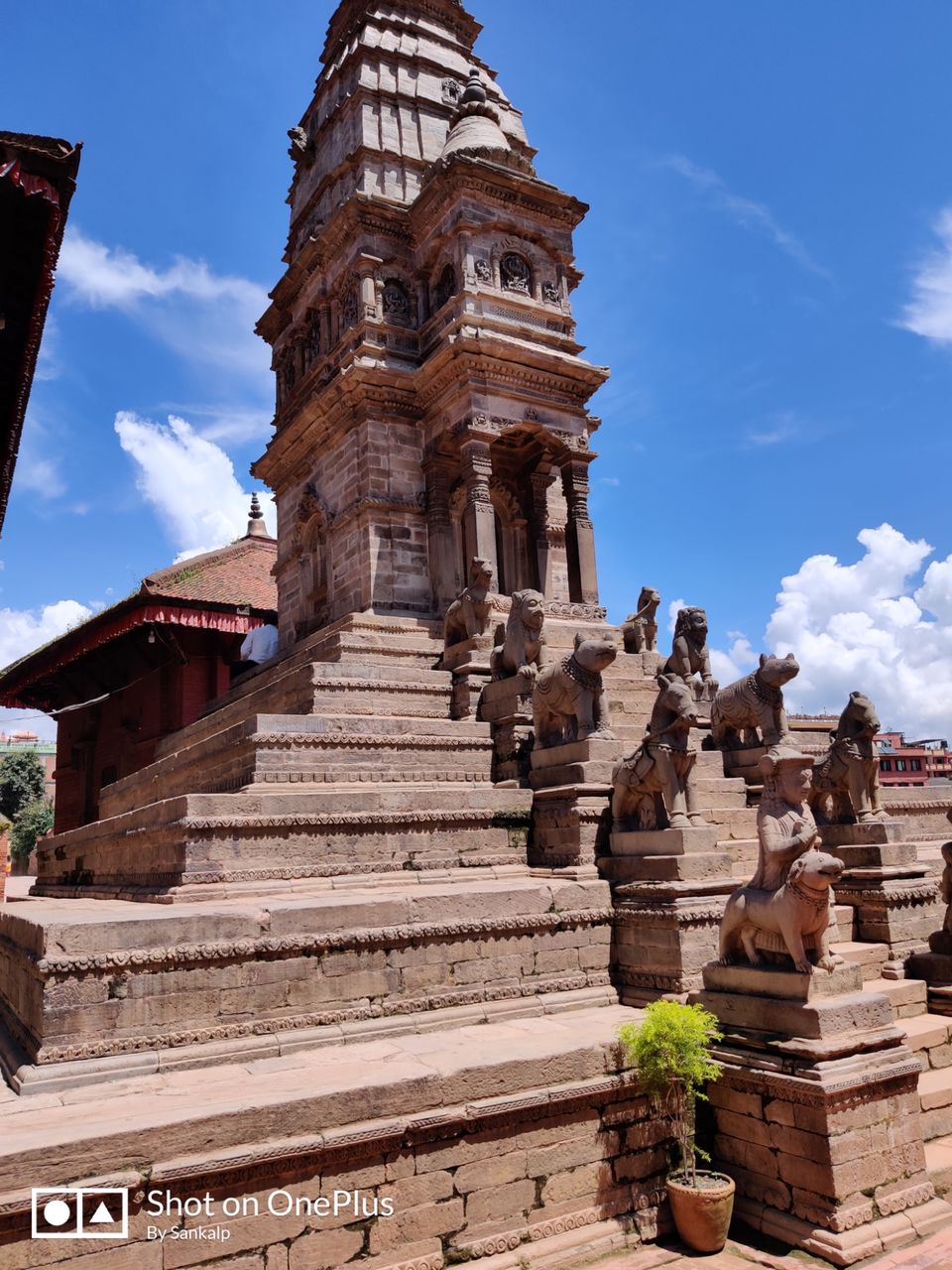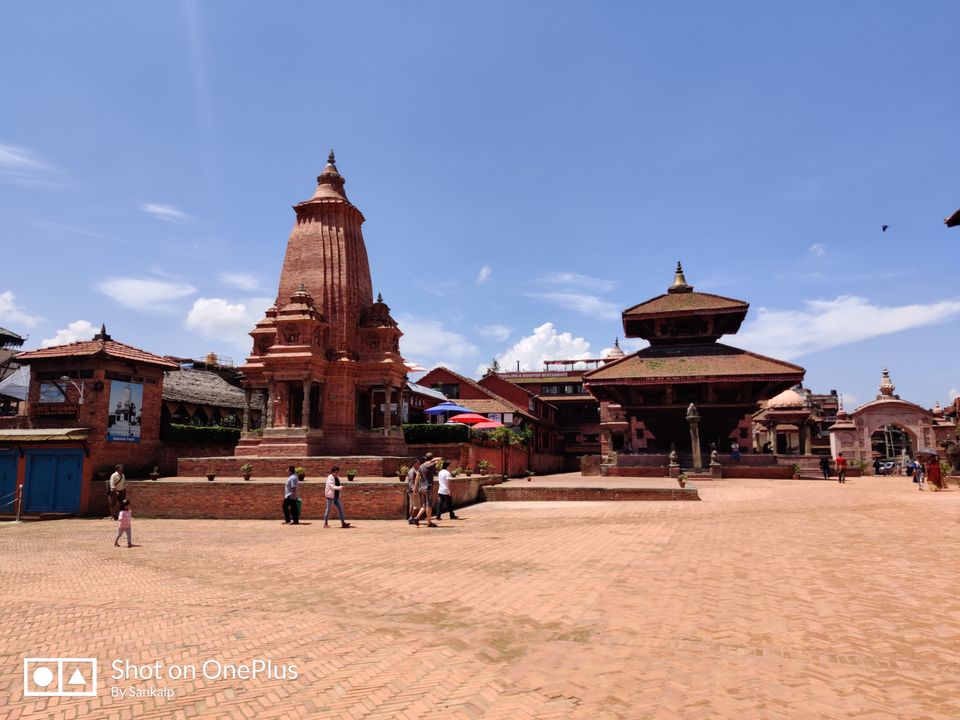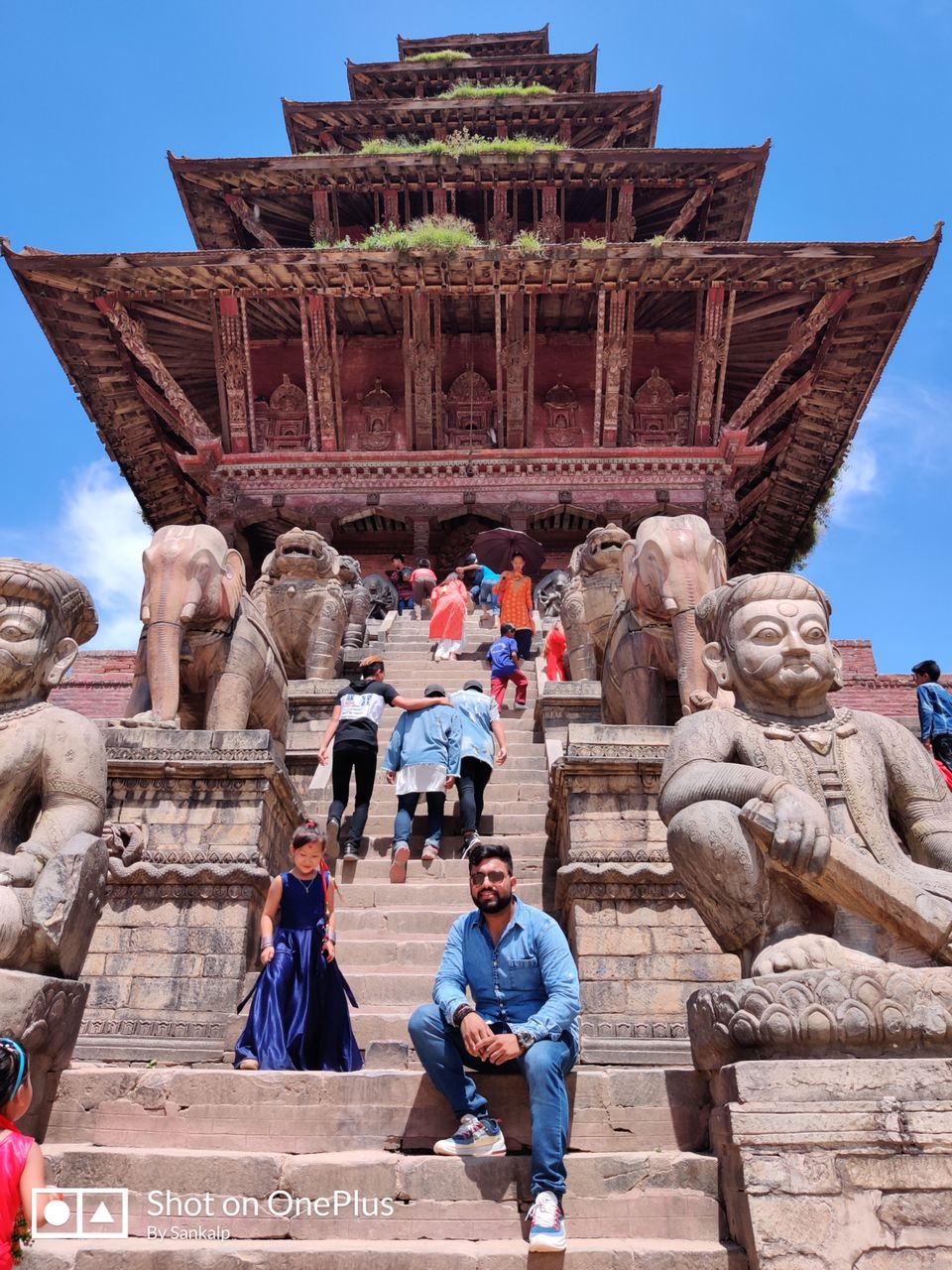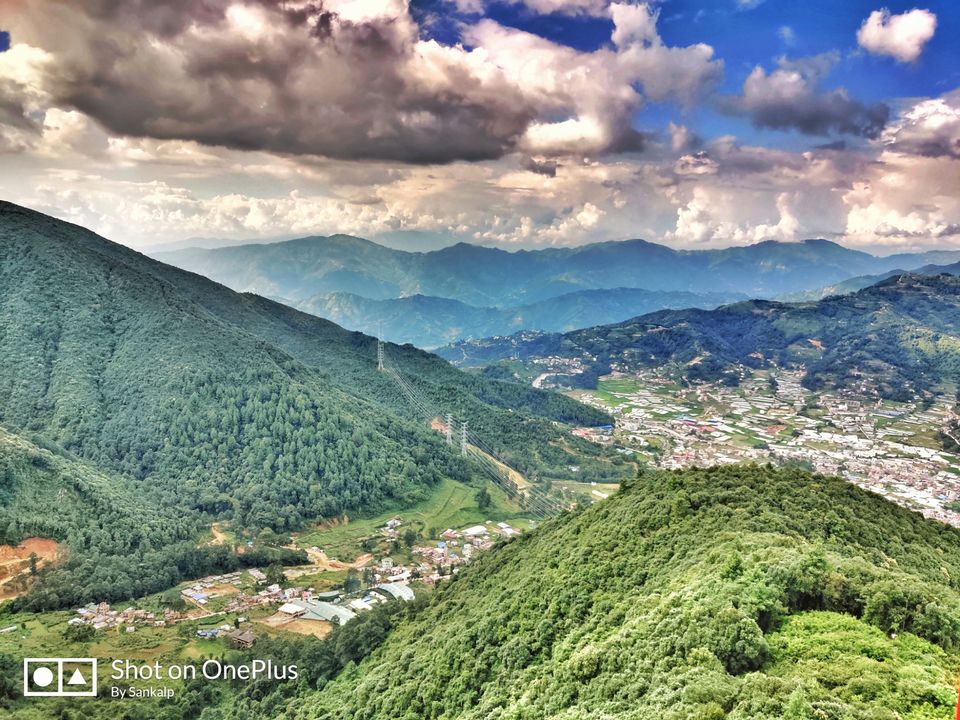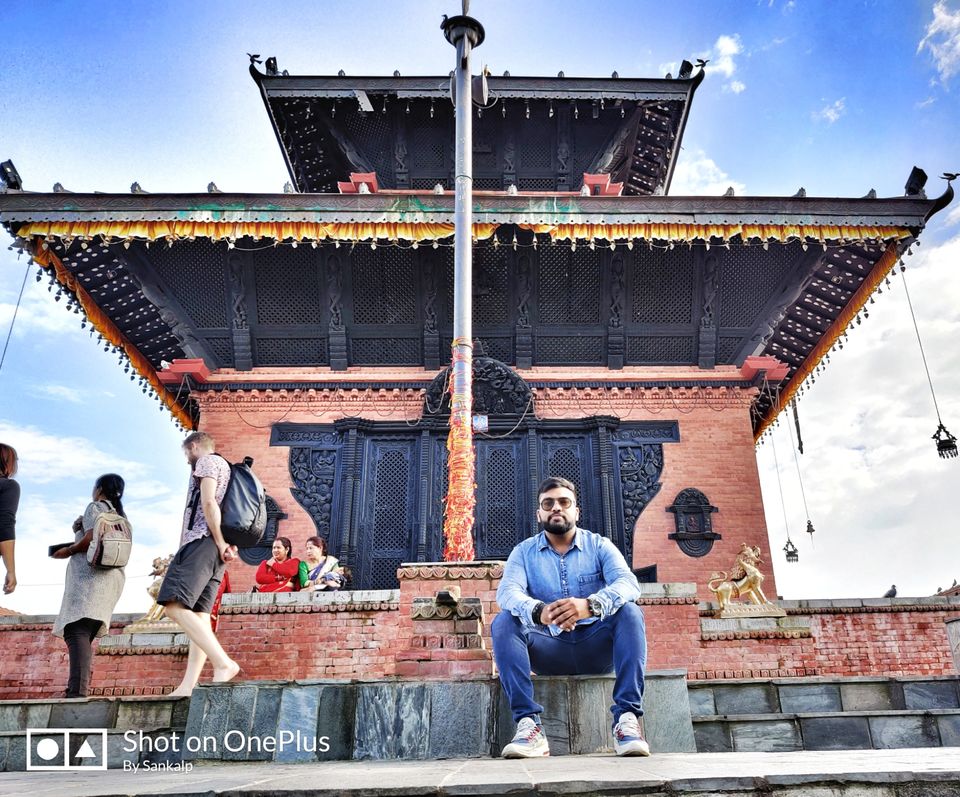 I was feeling cold. I woke up at 5 am. My leg was out of blanket so I suddenly pull it inside and started thinking about my journey in Kathmandu. I woke up and looked out of window. It was raining. I started winding up my bag took a shower. I checked out of zostel and started walking towards the tourist buses, I was feeling a bit hungry. It was drizzling. I saw a shop opened making samosas. I quickly as the person to pack 2 of them and I reached bus parking within 2 more minutes. Took the tickets and started my journey towards Pokhara. The bus was full of foreigners and I was only and Indian. The journey was amazing
We passed through mountains, rivers, valleys and finally reached Pokhara. It was peacefull, very silent and cool. I started looking on the map for Zostel which was far away. So I started a conversation with few locals and got to know the bus root to reach Zostel. Within half an hour I was standing in front of it. I quickly checked in and relaxed that whole day. I went to local market also.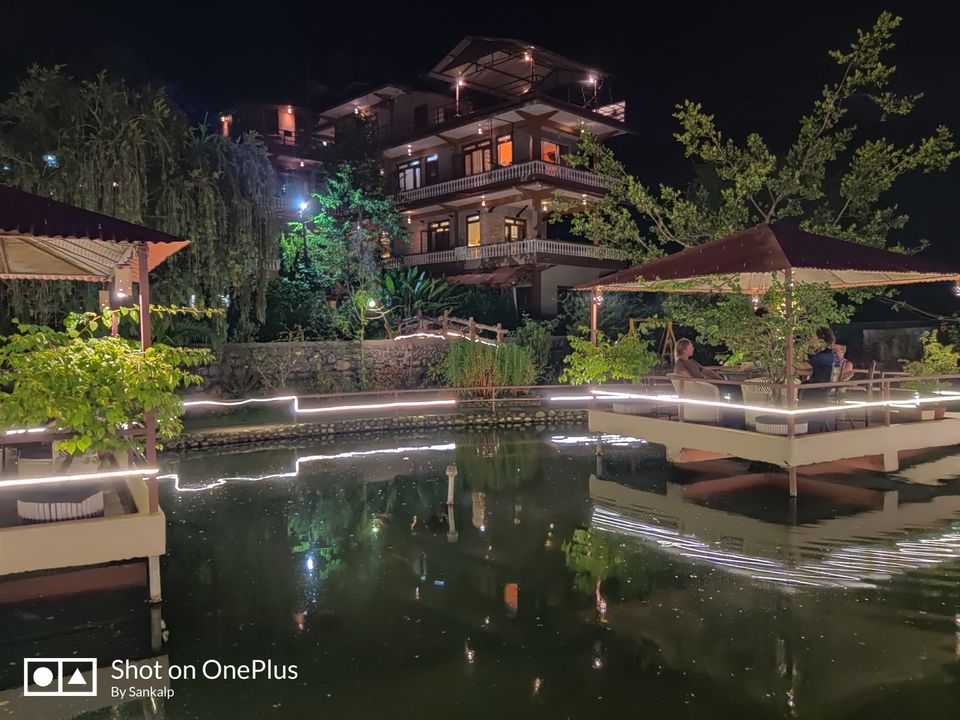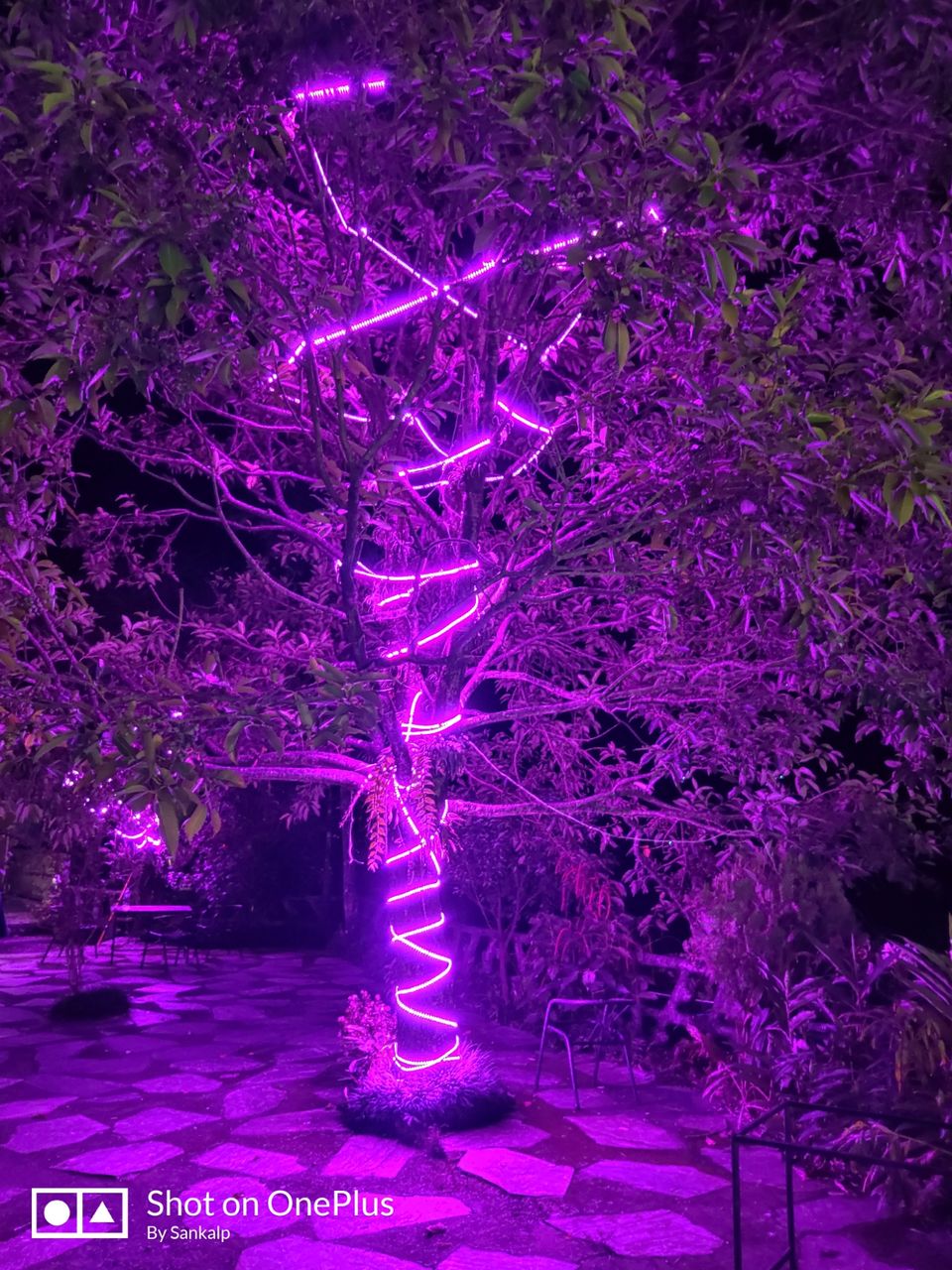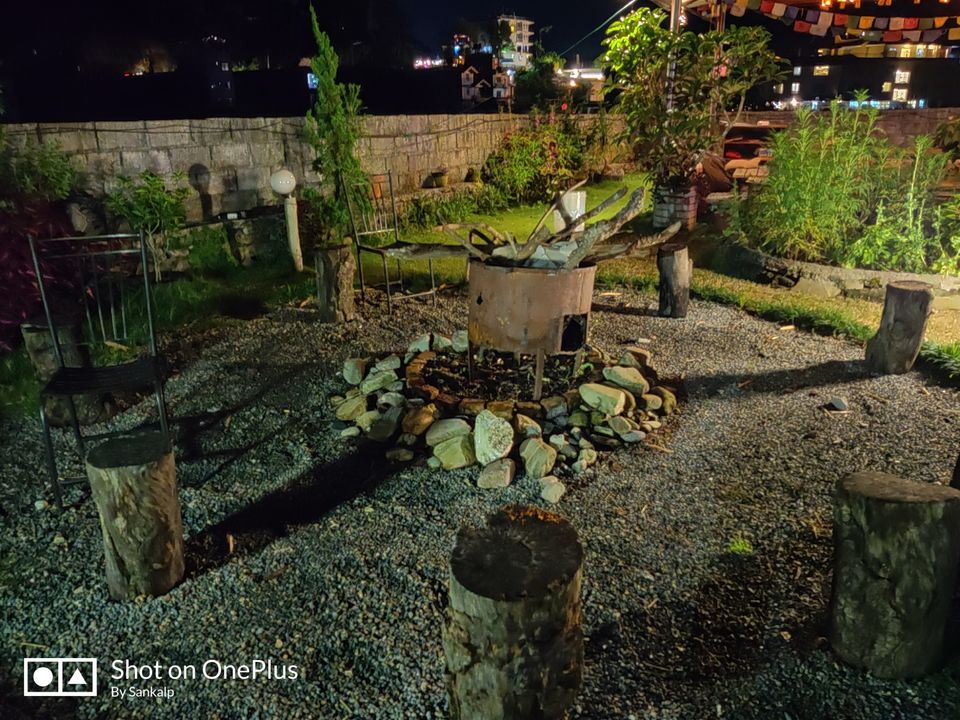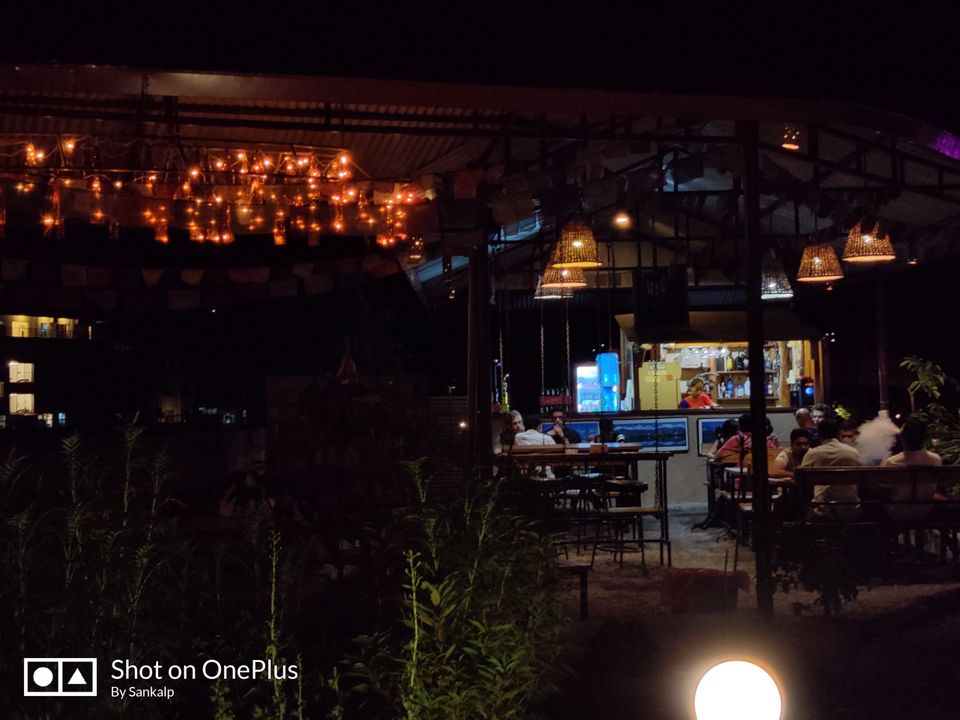 This day I planed to track for world peace pagoda passing through Lake side market, Gupteshwar cave and Devi's fall. I started from zostel at 7 am in morning and reached the Devi's fall at 9 am. The fall was one to watch. The water was hitting so hard on the rocks that one could hear it from the main entrance of the fall. After this I went to see Gupteshwar cave which was just near to it. This is the longest cave of Asia which has a shivling in it. The water of Devi's fall passes through this cave. I ate some local food. Now I started my journey to climb up World peace pagoda which was at a distance of 5 kms. It was sunny day which was a little bit disadvantage to climb the hill. I quickly opened my umbrella and started climbing. It took me 1.5 hours to reach the top of hill. It was clouds everywhere. The weather was chilled. I started collecting some memories in form of photographs. I rested there for about an hour looking the whole Pokhara city. After sometime I started to descend down and reached the bottom of hill within 45 min. I found bus standing at the exit of the hill. I quickly reach out to find where it was going. "Bhai Kahan jayegi ye bus". The person replied "lake side". Yes, perfect. I board the bus and reached lake side. This was the best place of Pokhara. I took a ticket and went for boating in between. There was a temple in between the lake. I reached this place. Parked the bait and sat down near the temple was observing the beautiful mountains. The sun was setting up now. Suddenly I saw there was some preparation going on for 'Evening Arti'. I sat in the boat and started reaching out for that place. Oh my god, that was so mesmerizing to watch. I never expected that. The arti carrried out for about an hour. This was the end of my day. I started walking towards zostel. Had my dinner enjoyed the evening with the roomates who were from different countries and went to sleep.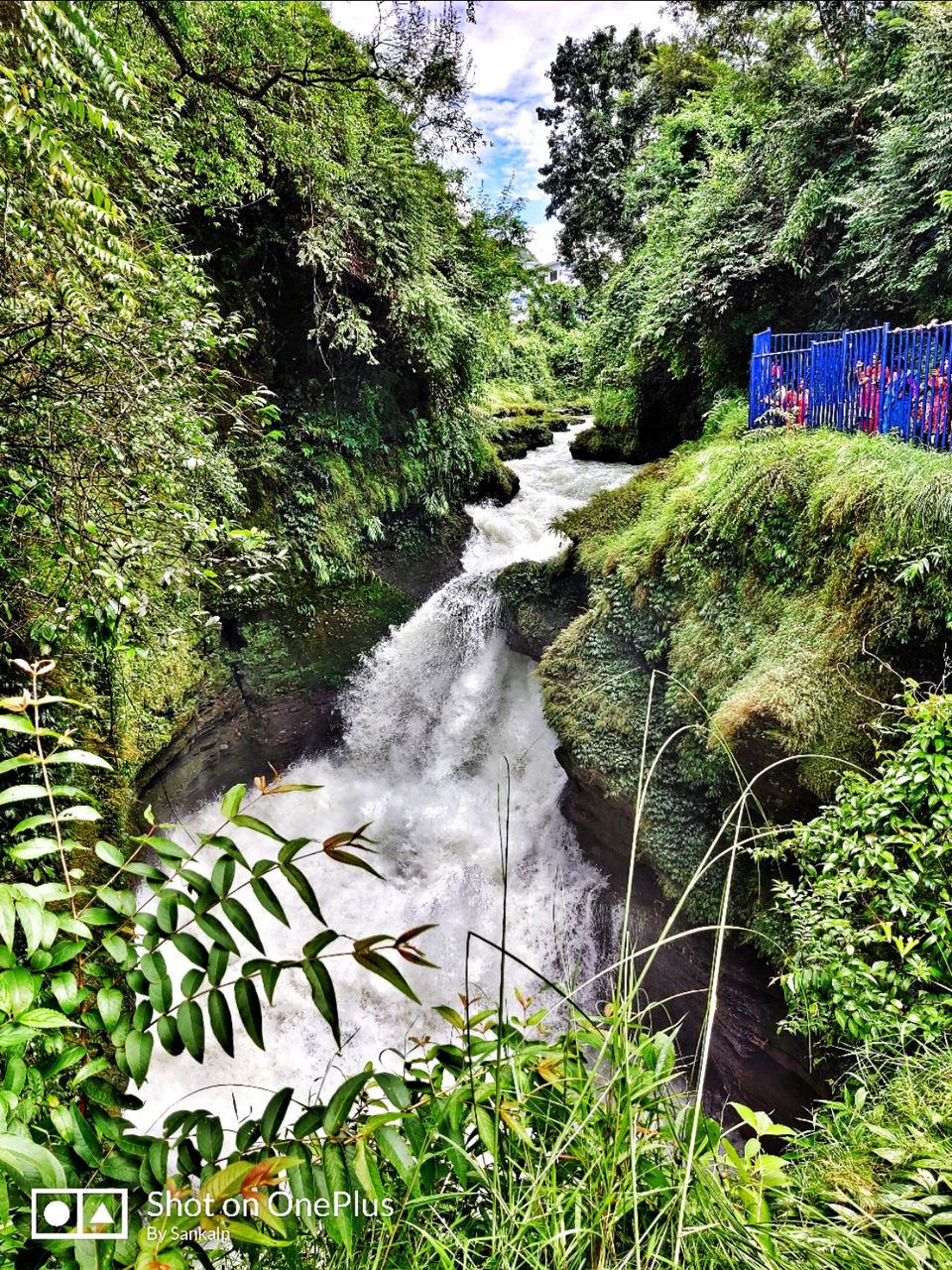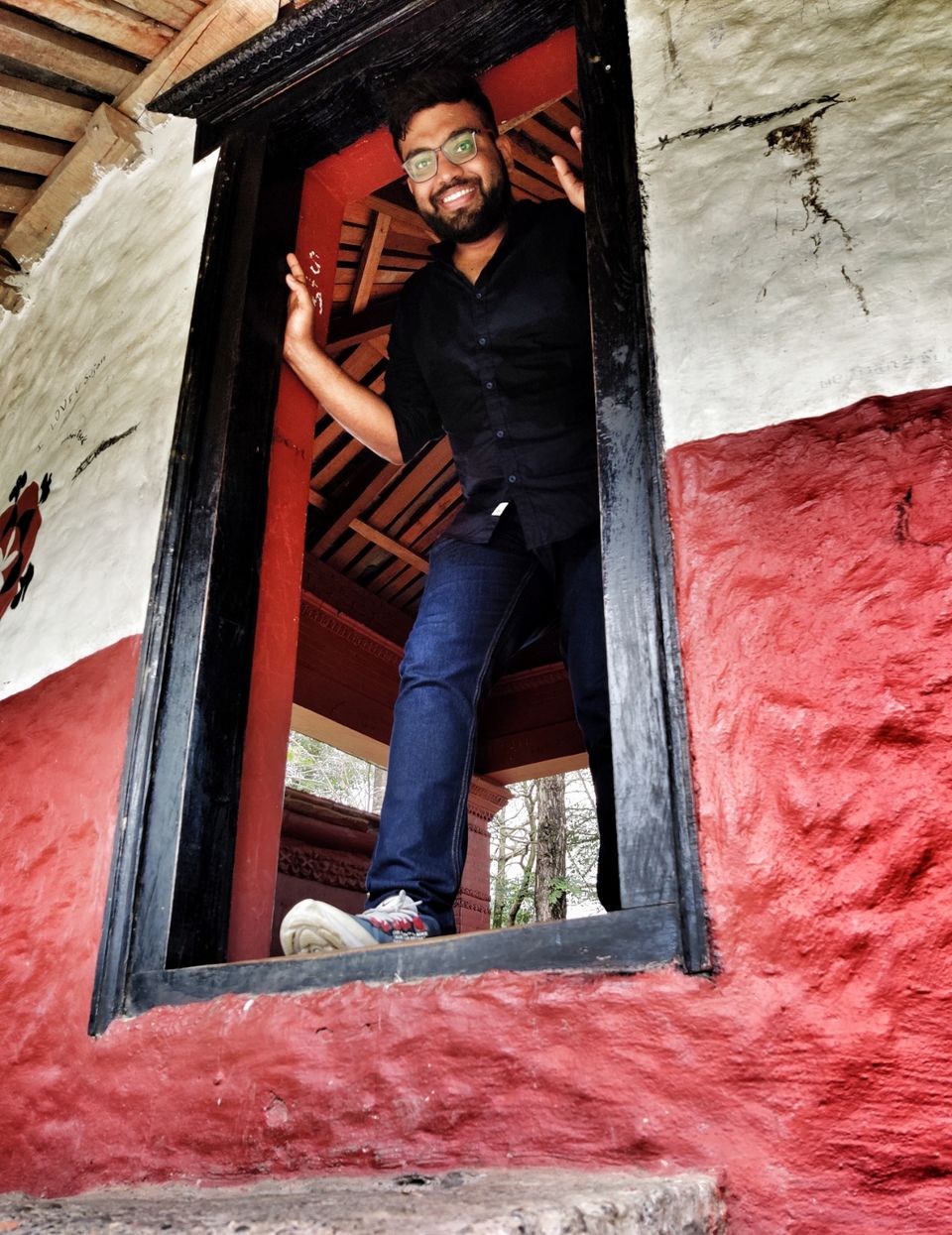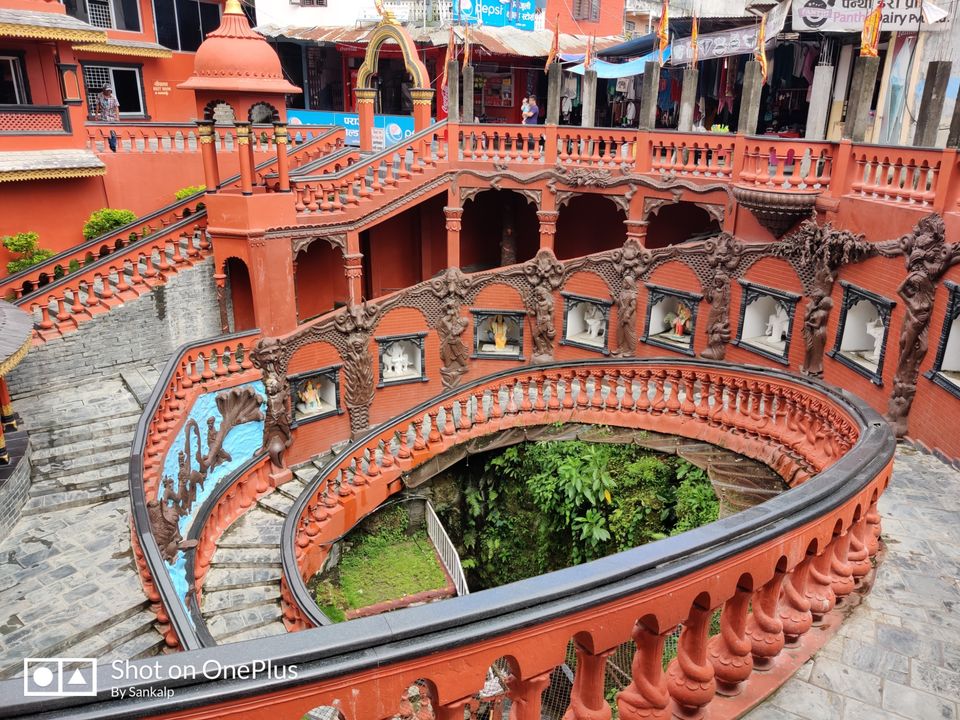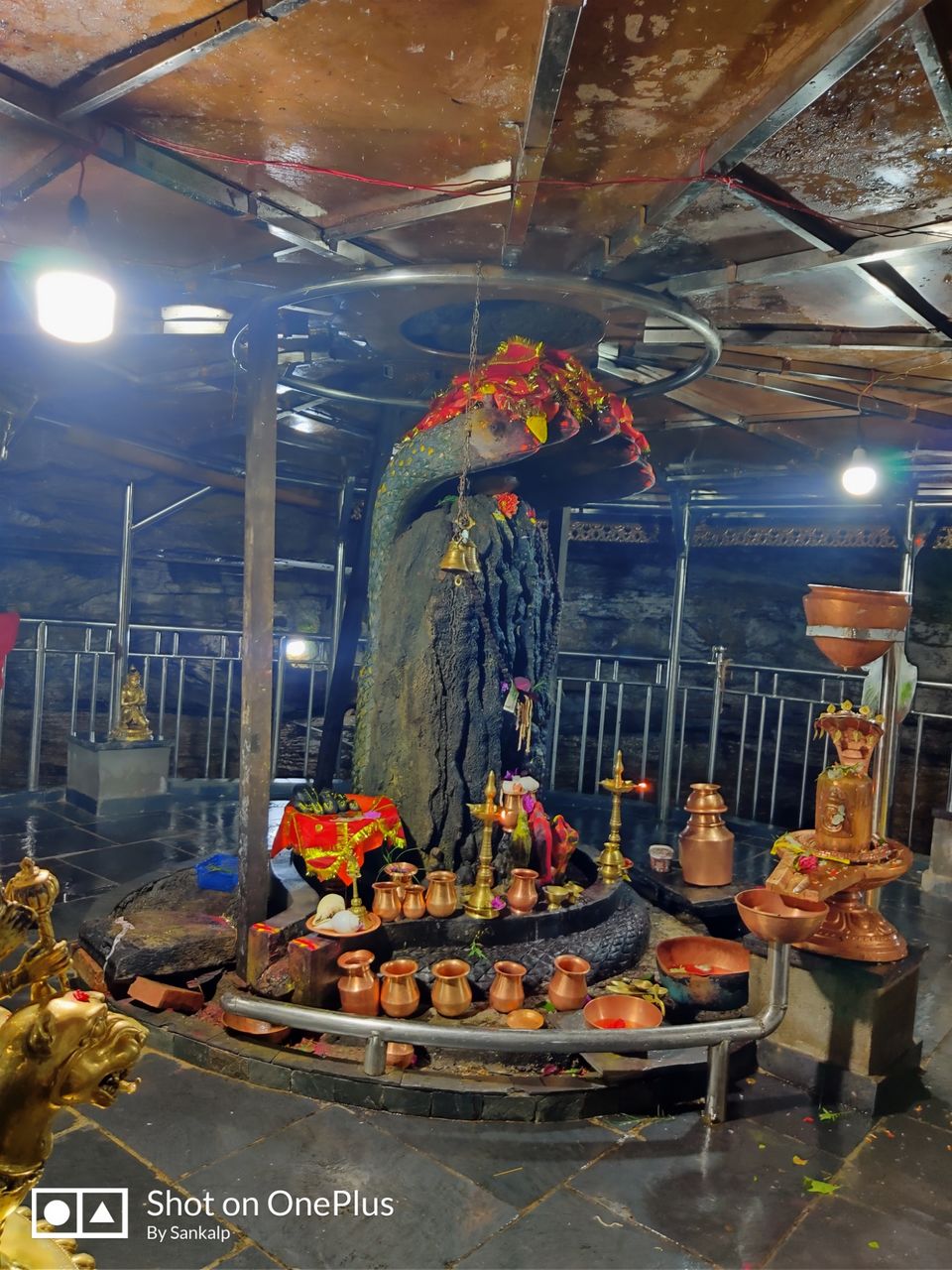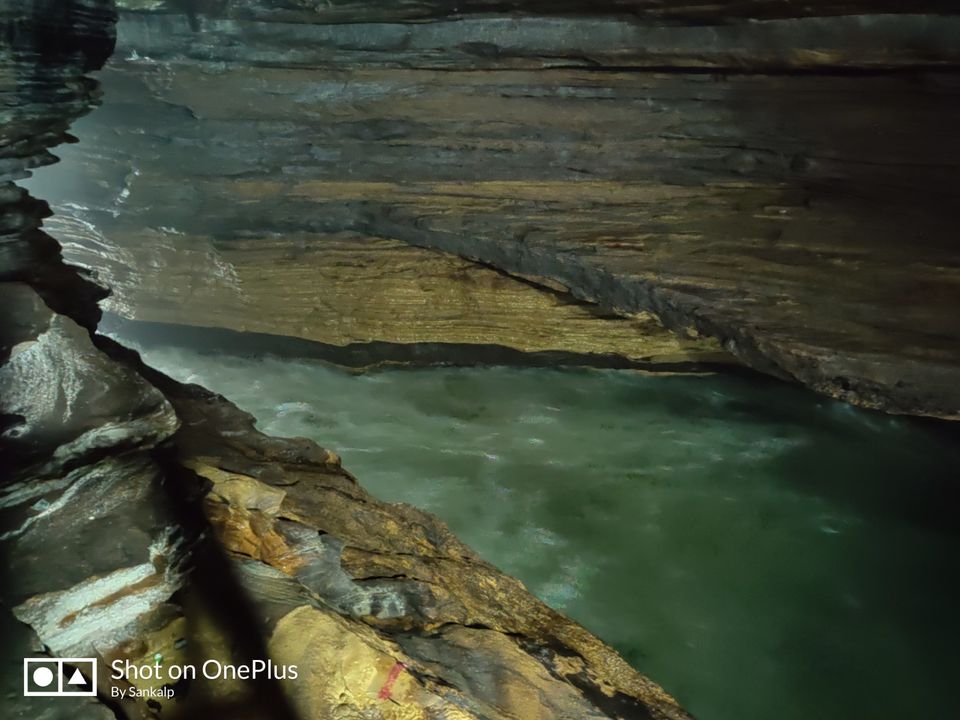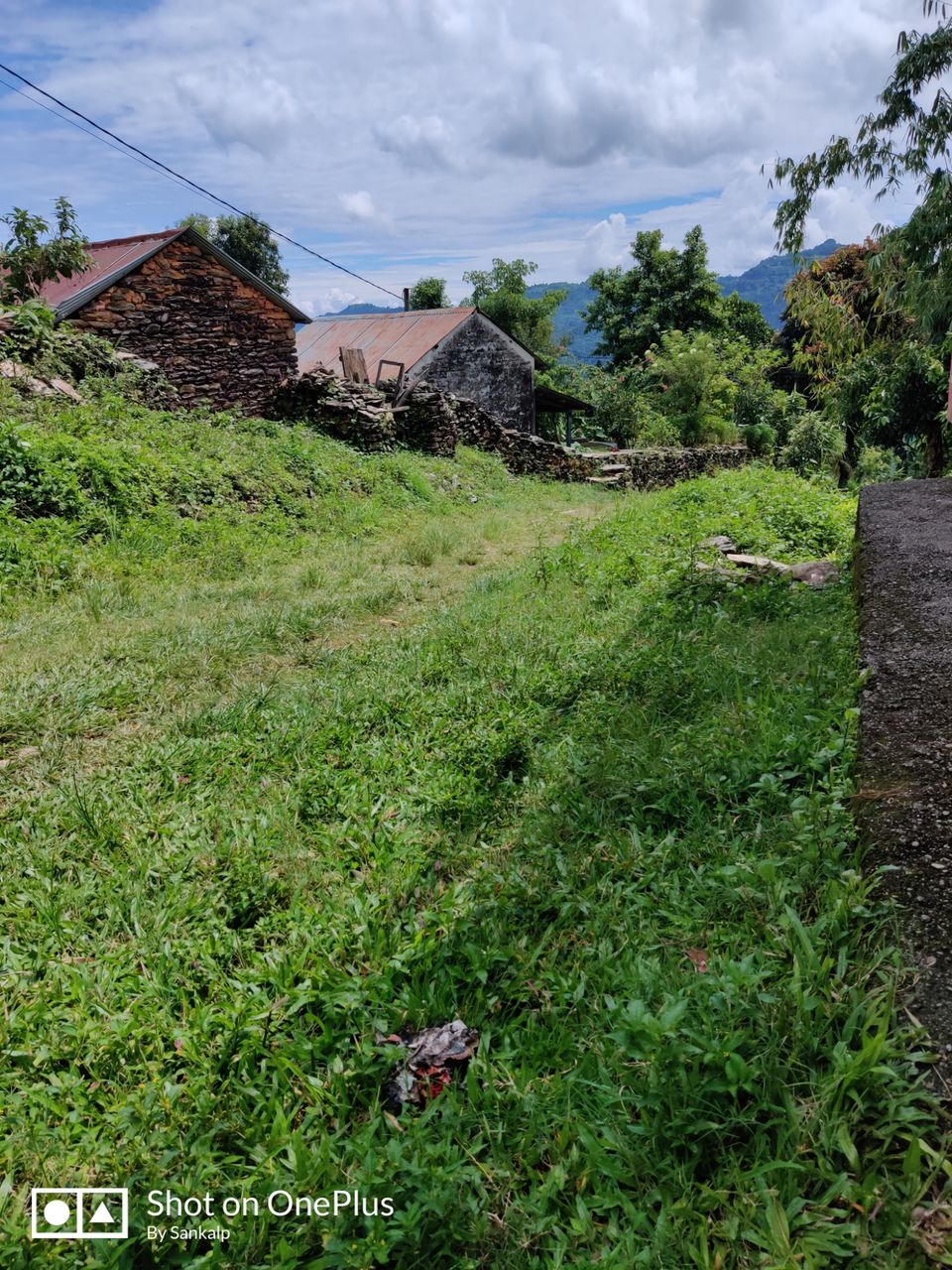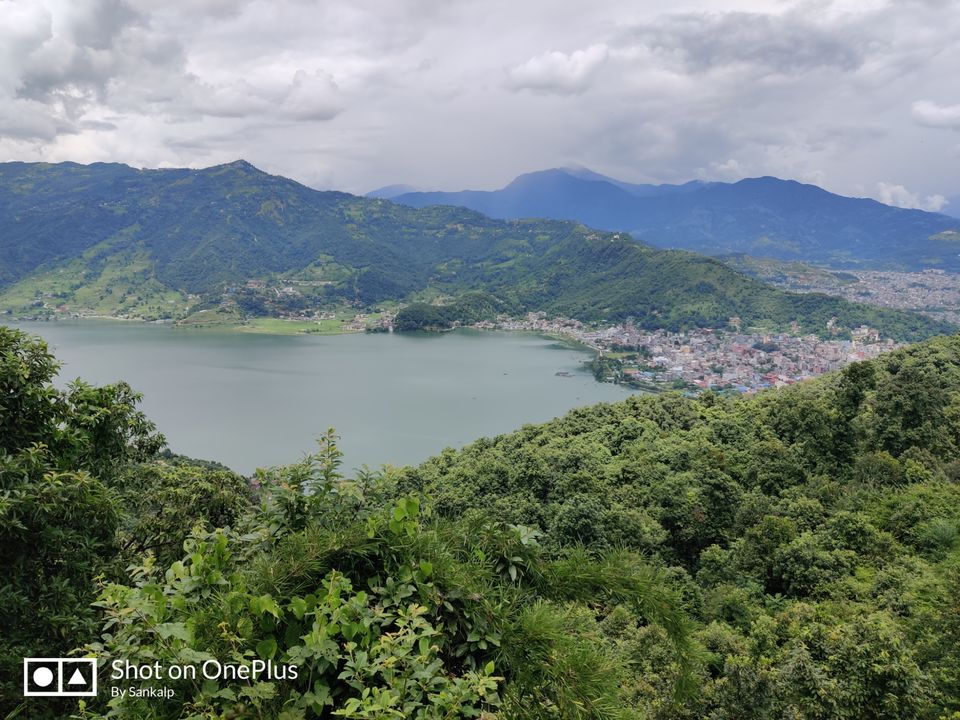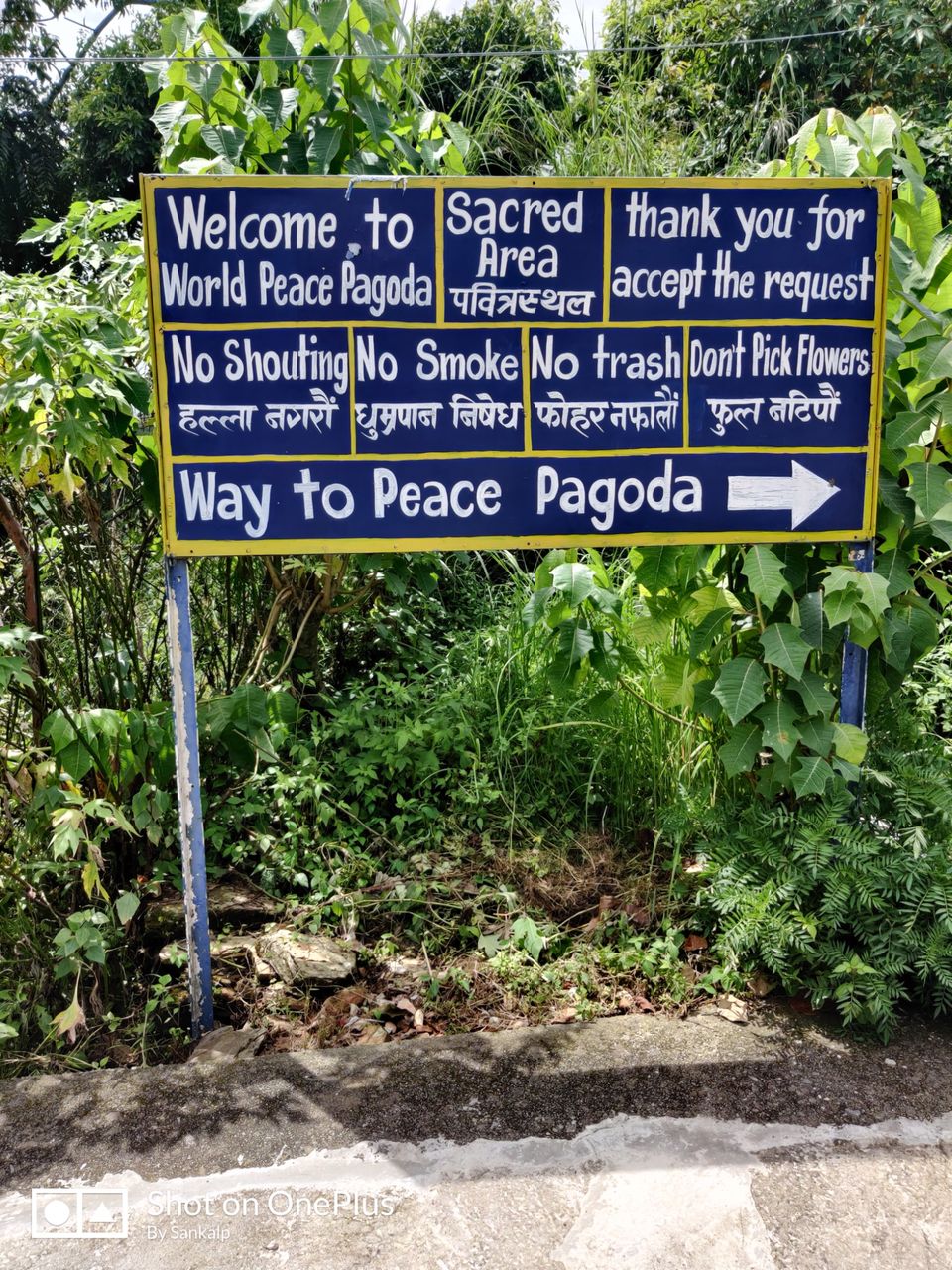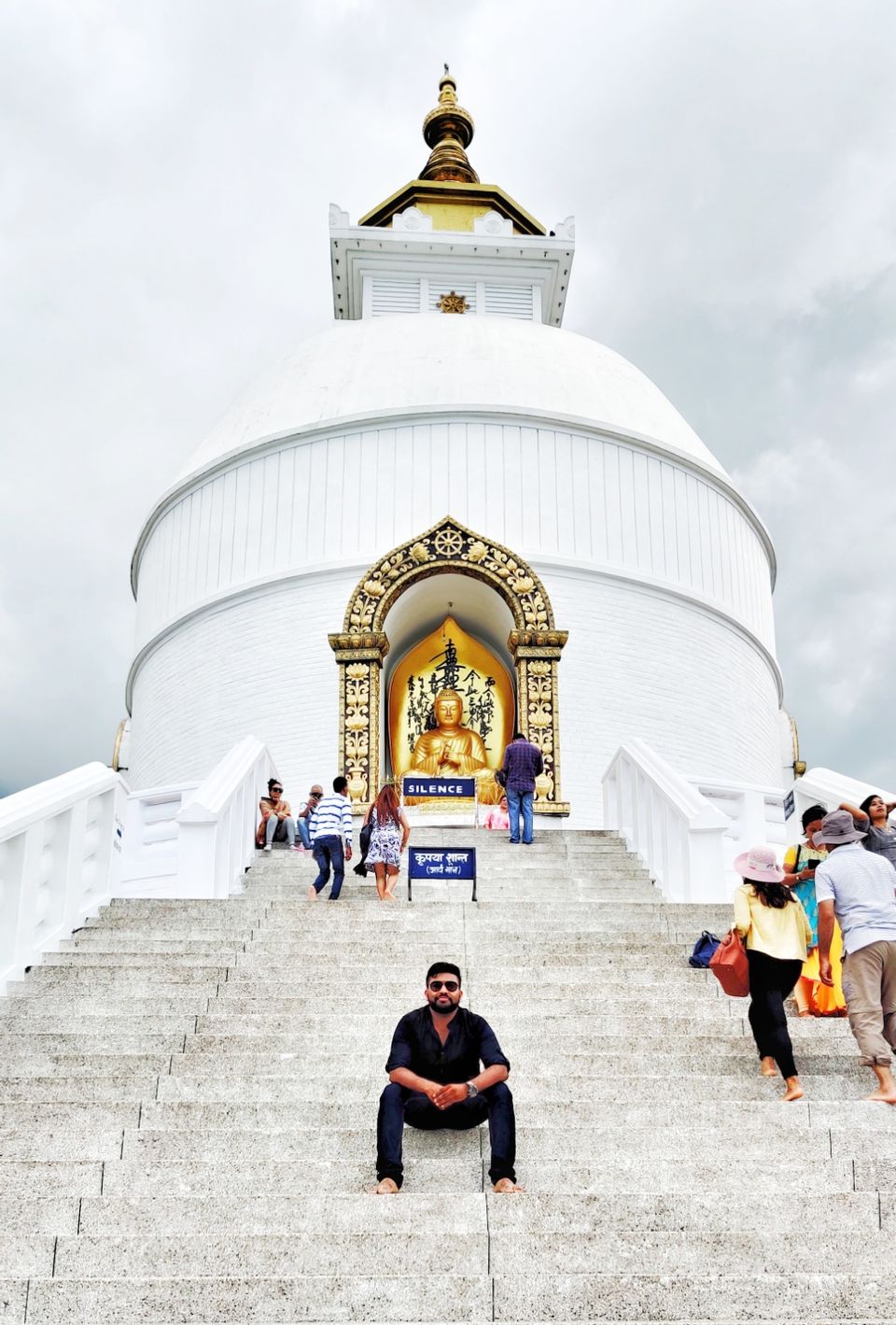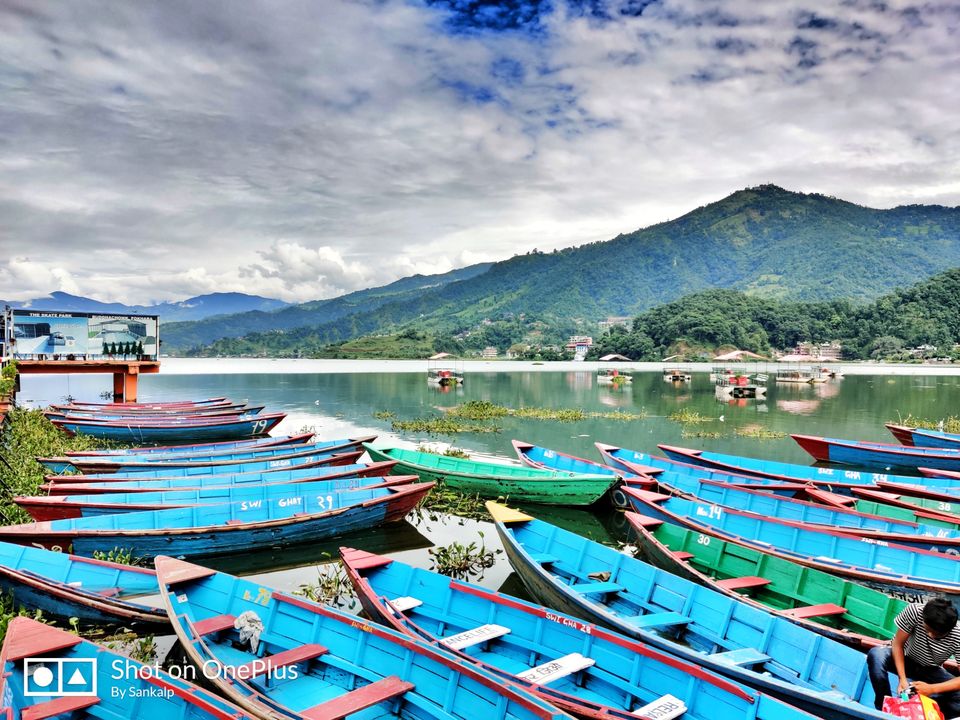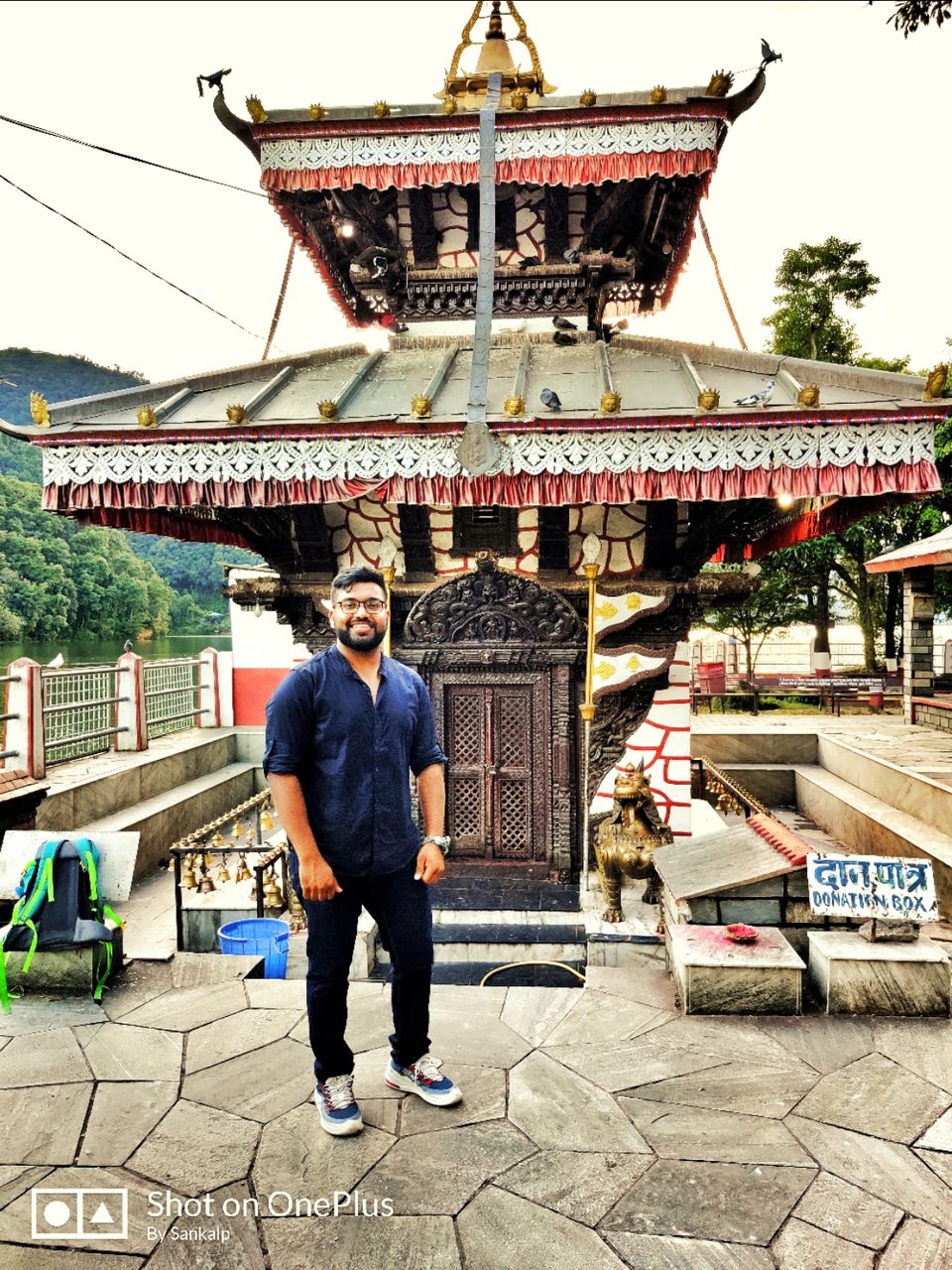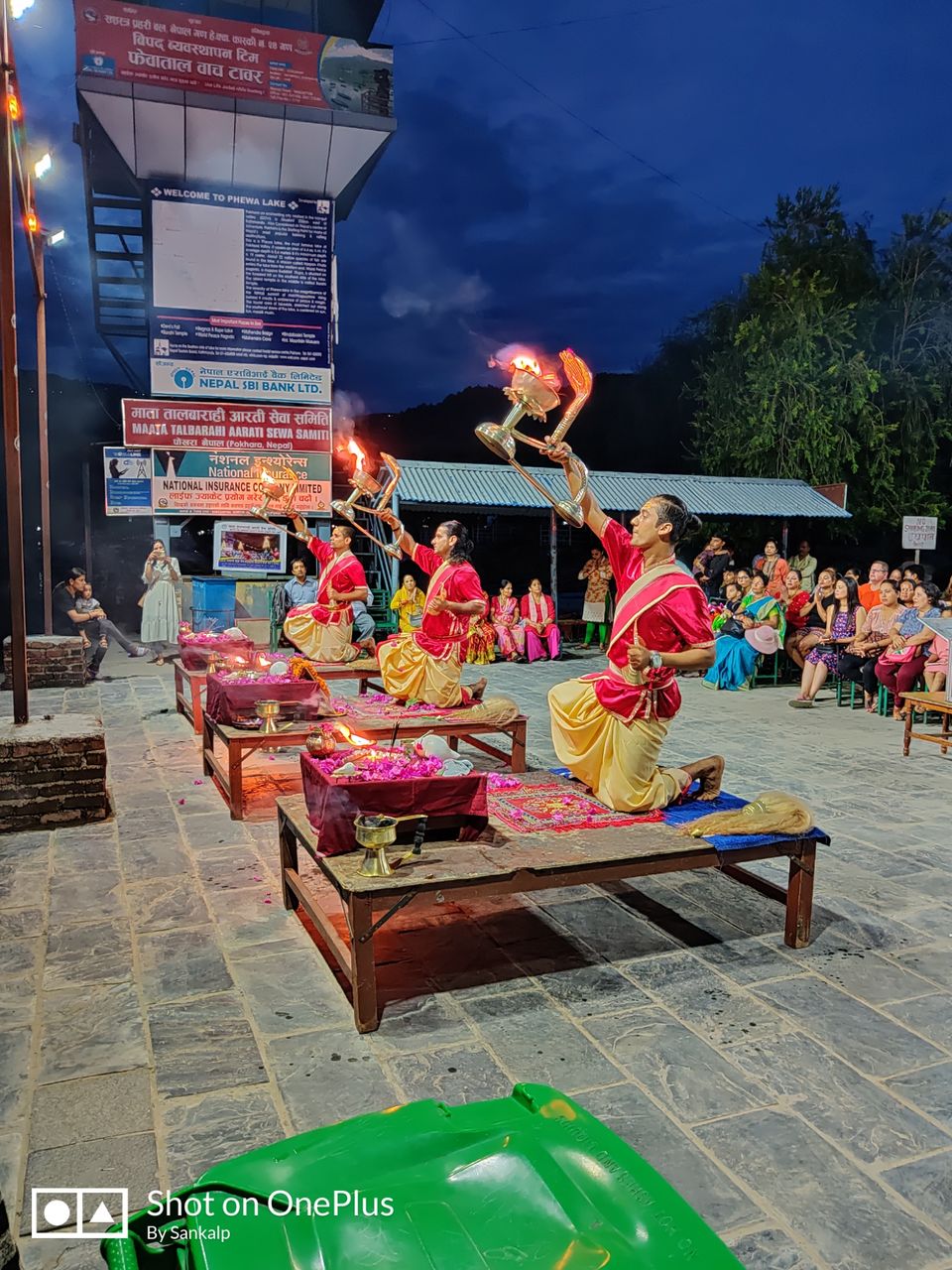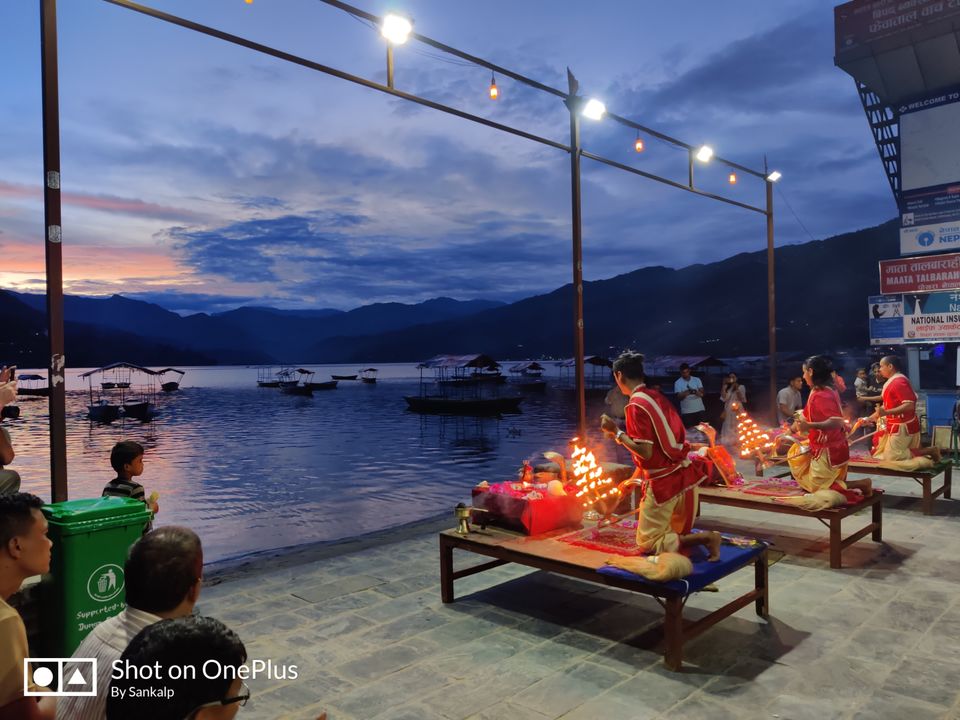 The last day to see Pokhara. I rent a bike and started to head towards Begnas lake that is 28 kms from Pokhara. I reached with in an hour and enjoyed the view near the lake. From here I started to reach towards Mahadev cave also known as bat cave. This cave had a lot of bats sleeping inside and was also a long cave. After this my final destination sarangkot which gives a view of Annapurna ranges. So I reached out to sarangkot at the time of sunset and watch the view that I could not forget it. There was paragliding activity happening on the hill. The people were flying like a bird in the open sky. That was my journey in Nepal. Next morning I took bus towards Delhi which dropped me in 24 hours...
Nepal treated me really good and I made up my mind to visit here again in future...