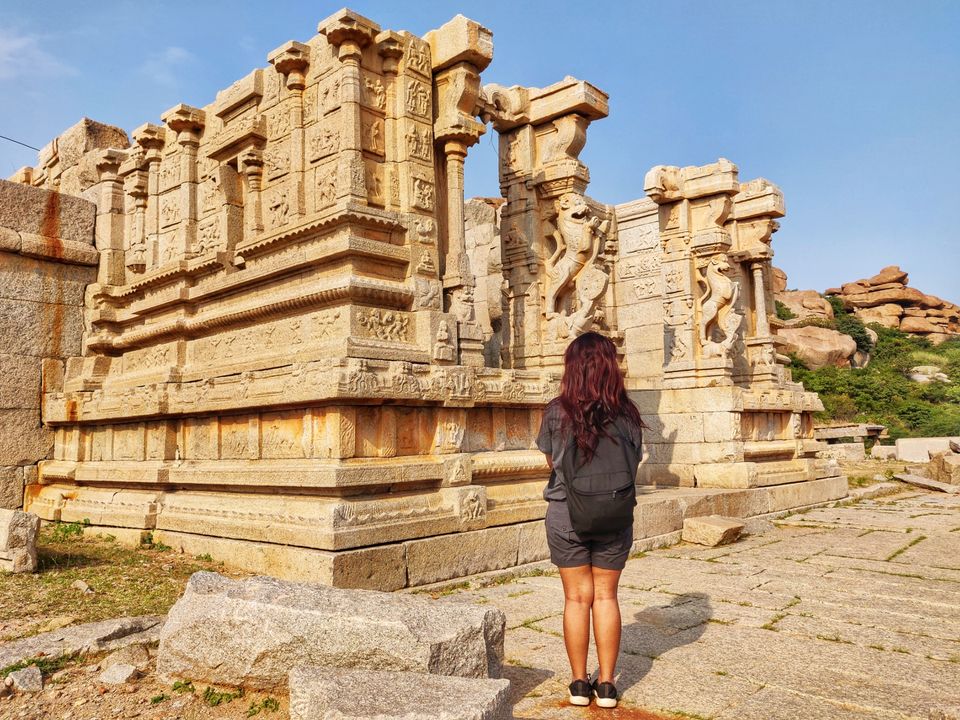 From bhubaneswar to Bangalore I took a flight. It was around 9:30 pm at the night but got delayed and I ended up on landing to Bangalore at around 2am. Nothing to do much I had found a hotel in Cottonopet main road. The hotel wasn't something great but cost me Rs1000/- for 24hours. Because my bus to Hampi was the next day that is on 12th October at night.
By the way there are direct trains from bhubaneswar to hospet station that is the Hampi railway station which takes to reach.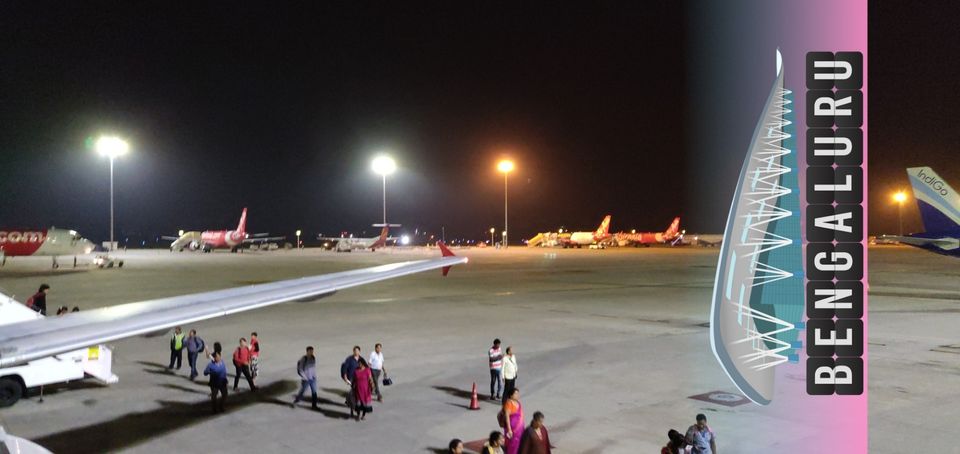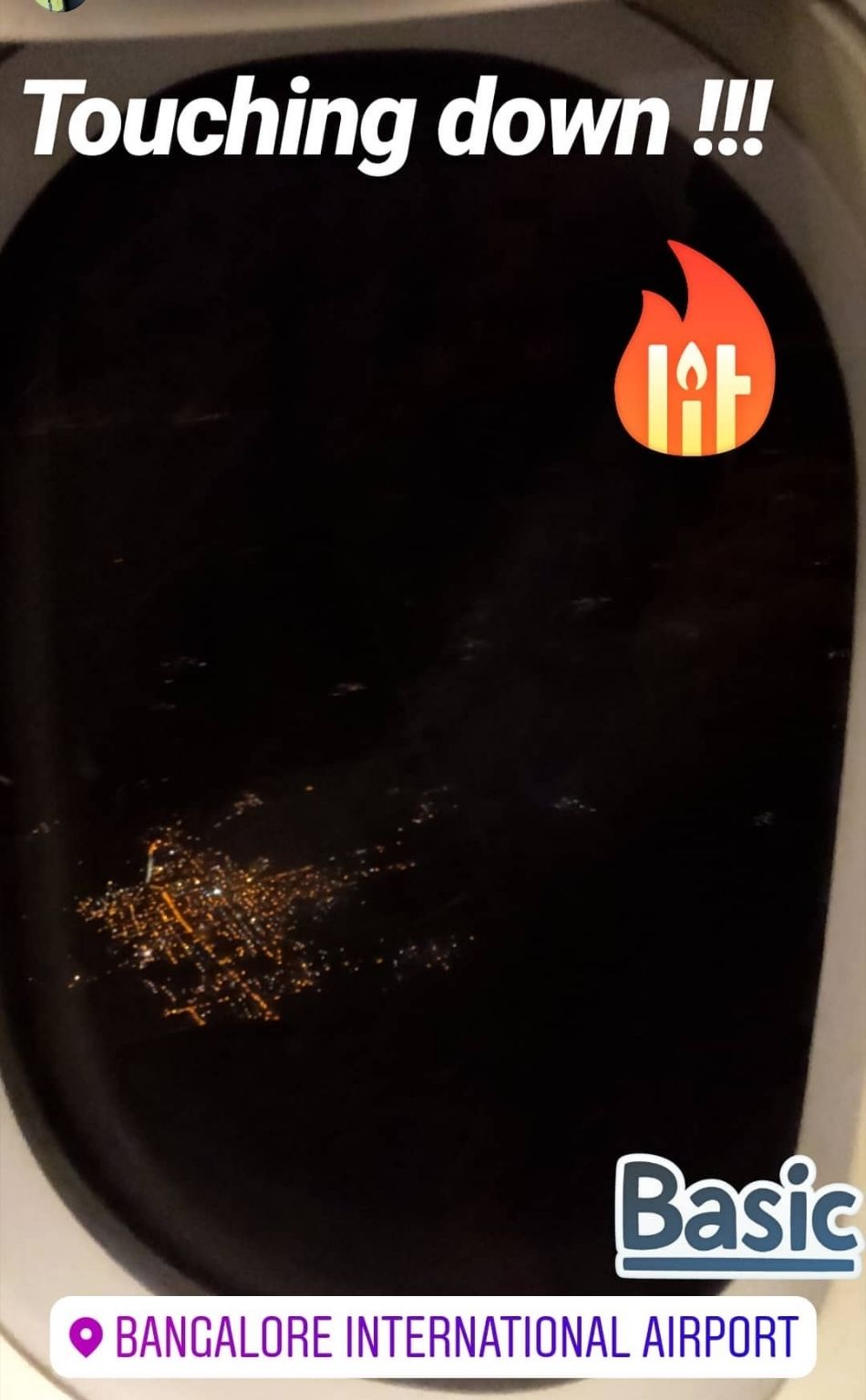 So almost the whole day I slept and woke up at around 3pm in the evening. I was so damn hungry and as I got some time I went on a city stroll to have some food .
So in a small restaurant dhaba type I had some parathas and pepper chicken with a Coke. It cost em around 175/-. The food is a bitter expensive in Bangalore.
Then I went to the bus station at around 9:30pm and got on my bus which takes 6hours to reach Hampi. I would be landing in directly to Hampi bazaar the next not in hospet. Hospet is like 20mins from Hampi.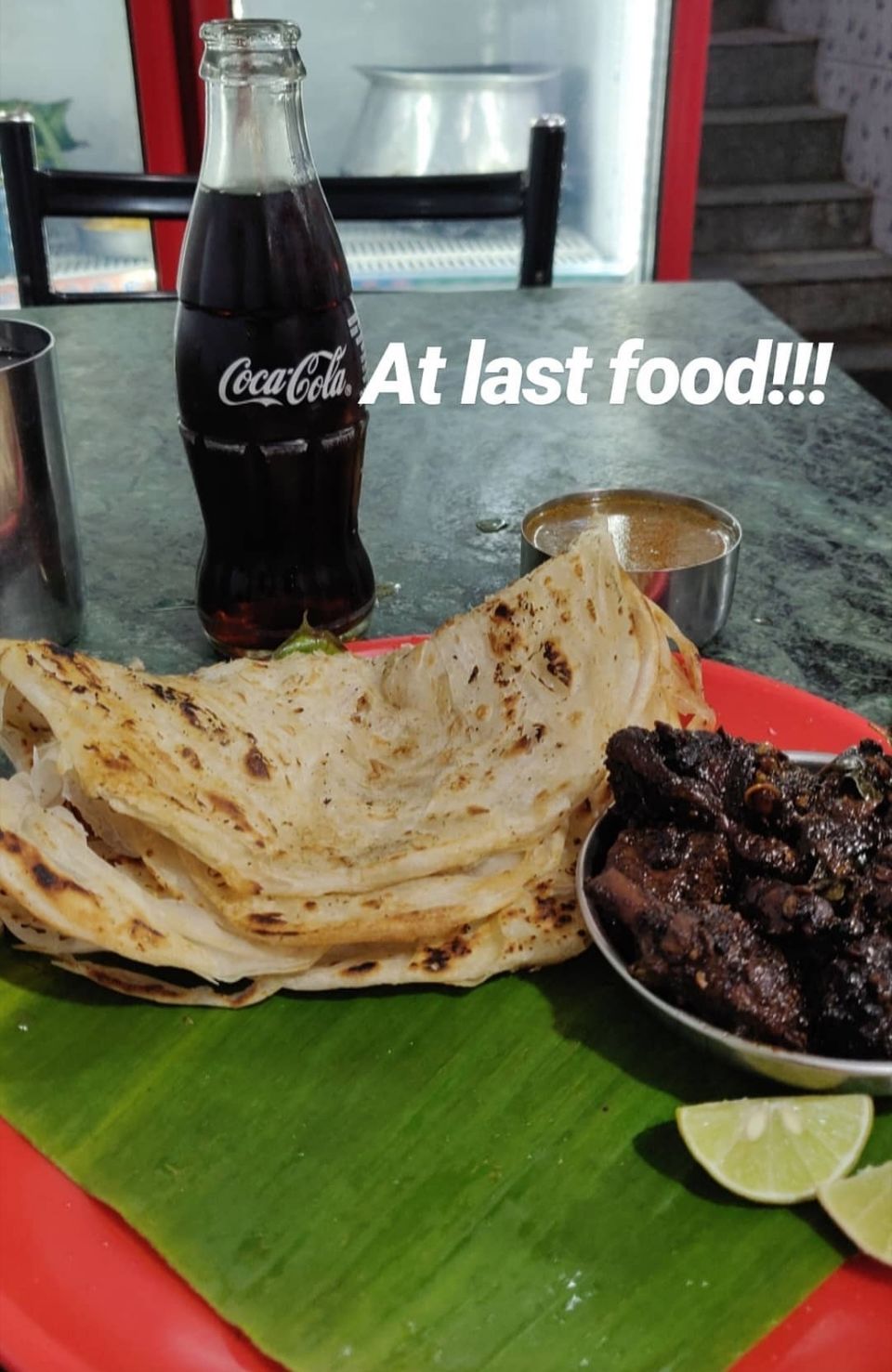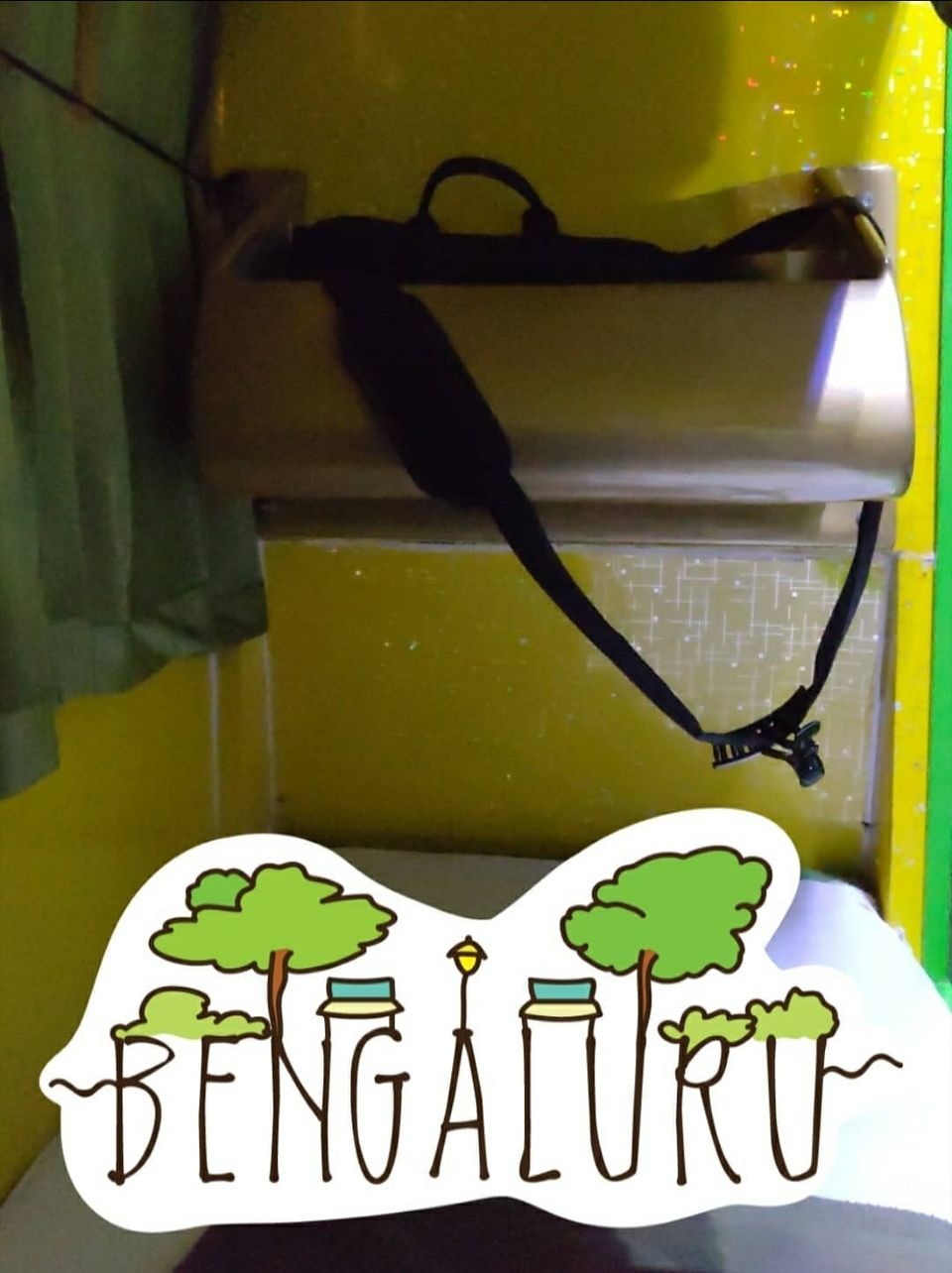 So early morning I reached Hampi and took a auto which costs me 120/- to get to my guest house. My guest house was New Lakshmi Tourist Home and cost me 500/- per night.
So soon I meet someone from Switzerland and went for our breakfast. The place was quite nice and the pancakes were really good.
The next thing we did was to go on a walk to explore Hampi. We walked for almost 5kms that day and then ended up in a very famous cafe there named mango tree. So this is basically the temple side I am talking about .
We even went from a Coracle Boat ride for 100/- at the tungabhadra dam side. And had a bath over there. This is the hippie side which you can cross by just taking down a ferry which will pinch you 20-50/- bucks. So on this side we hired a scooty and it took 400/- with petrol of 2lts.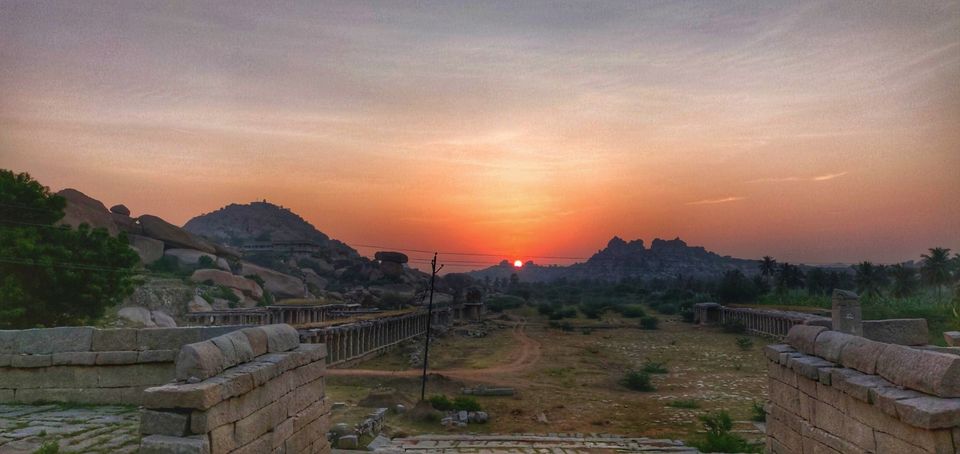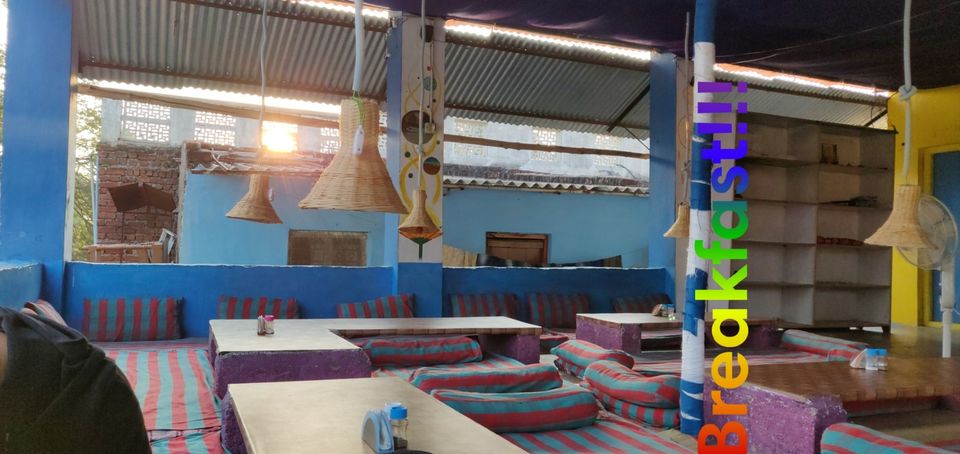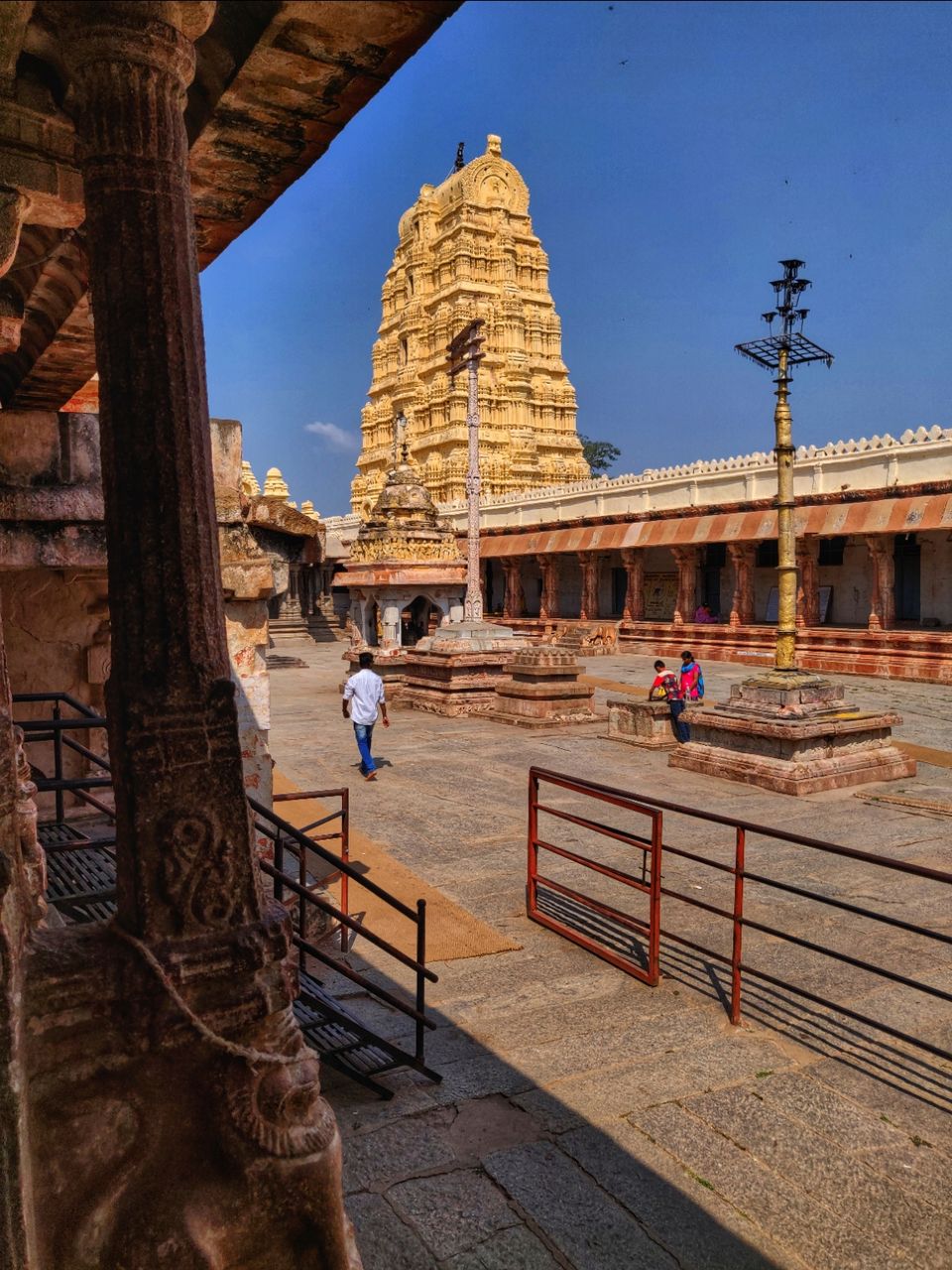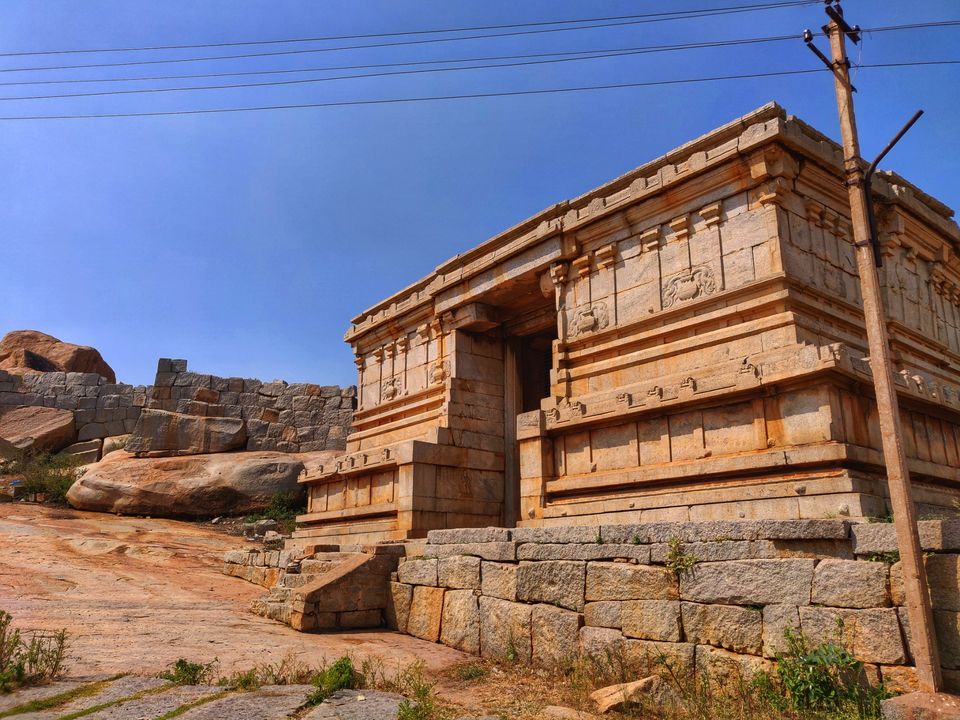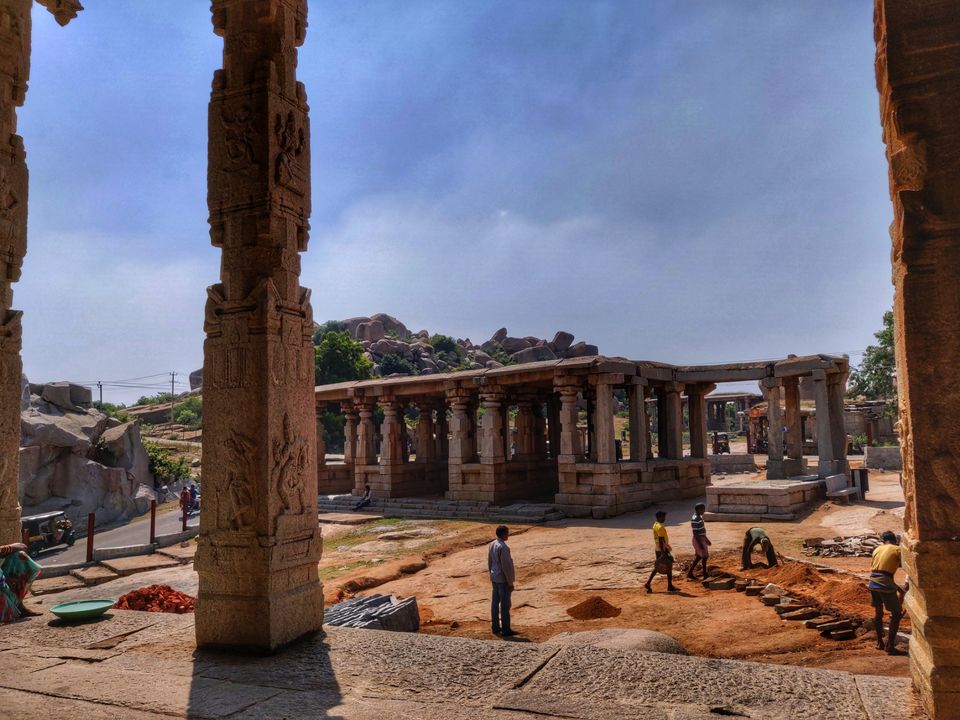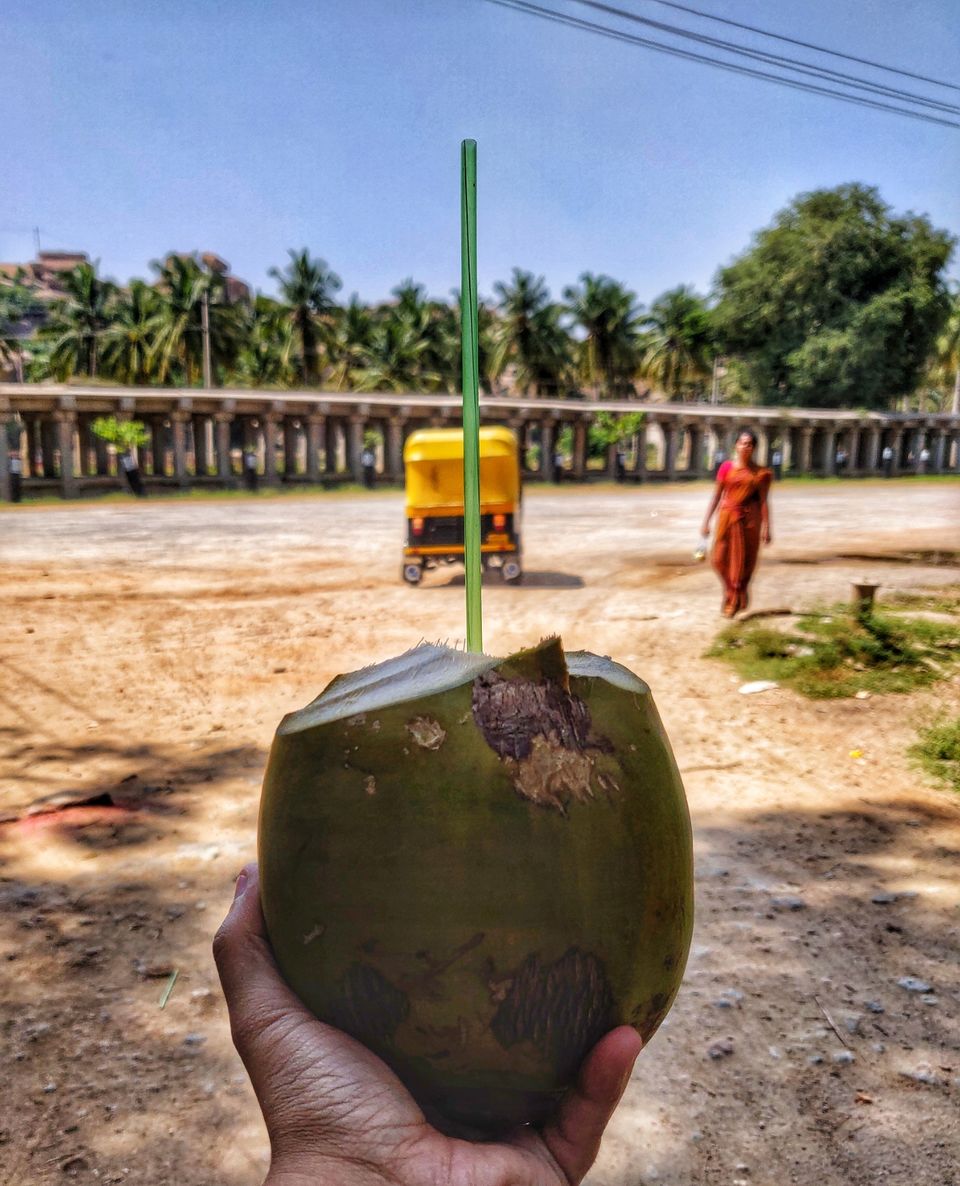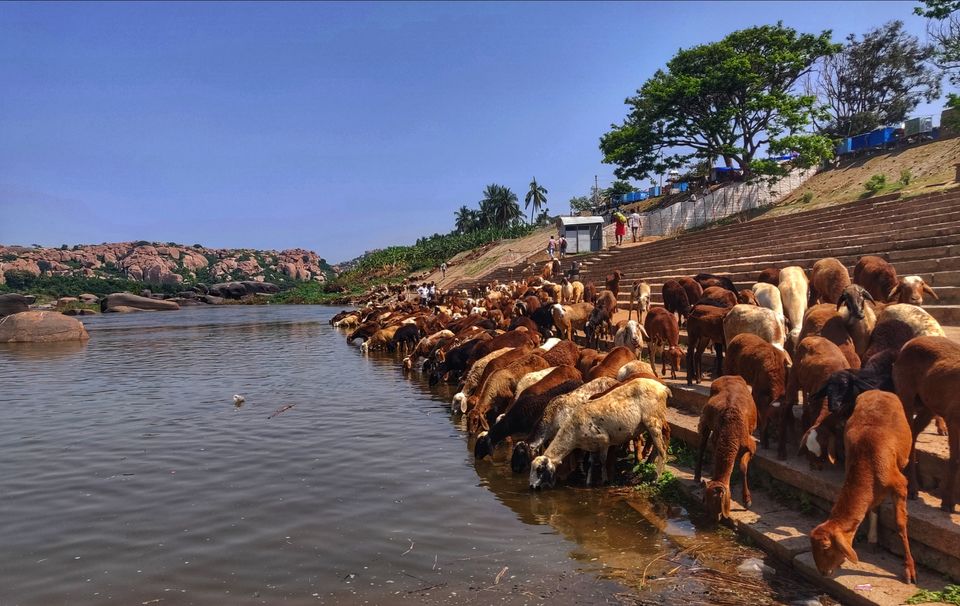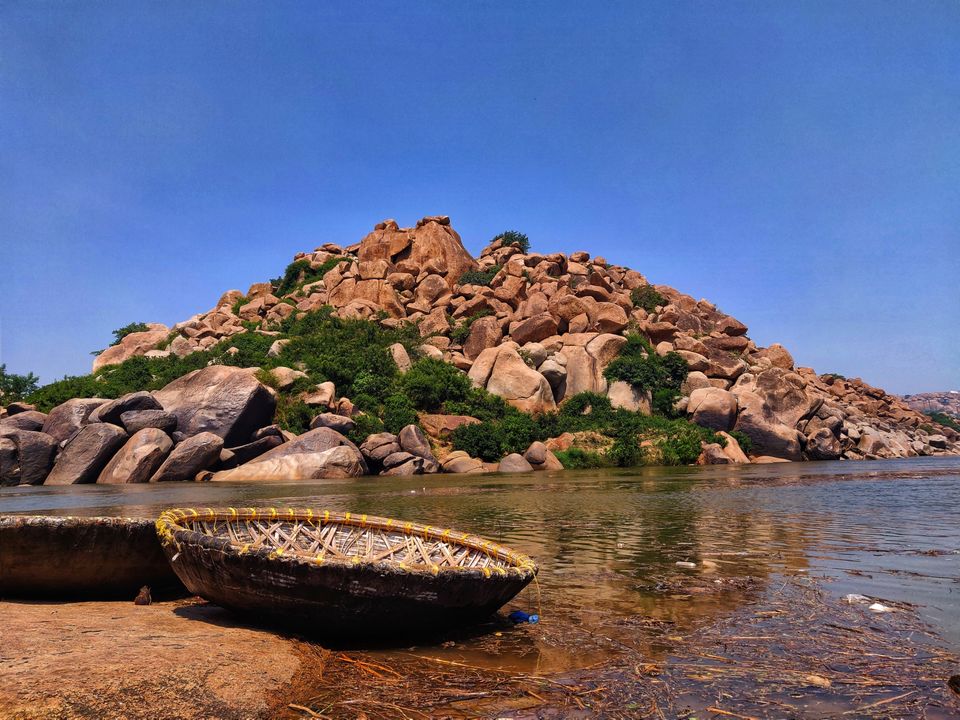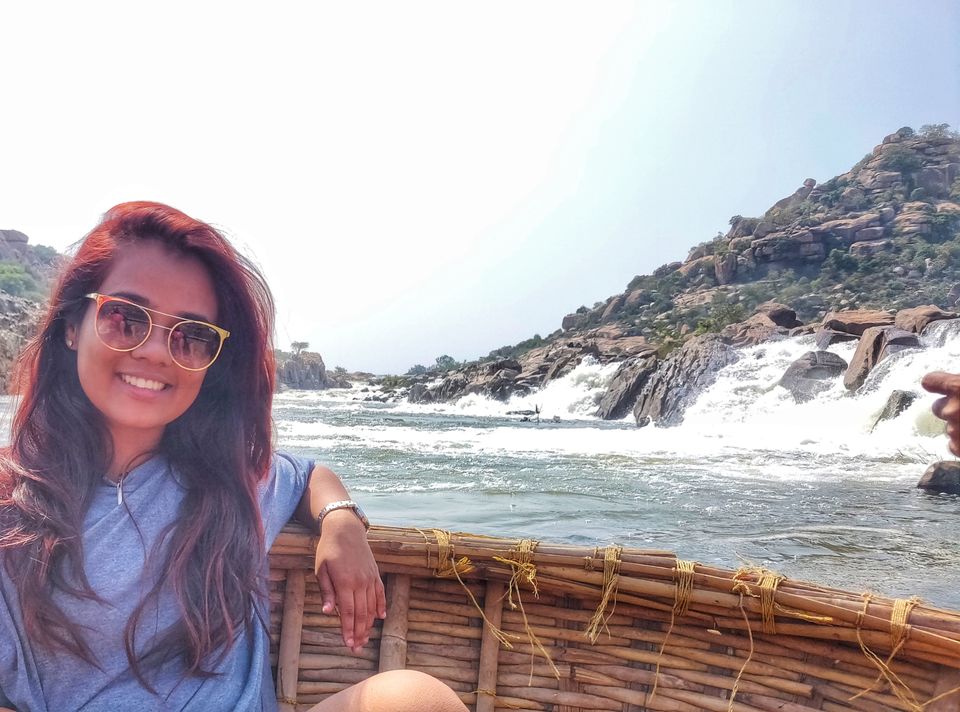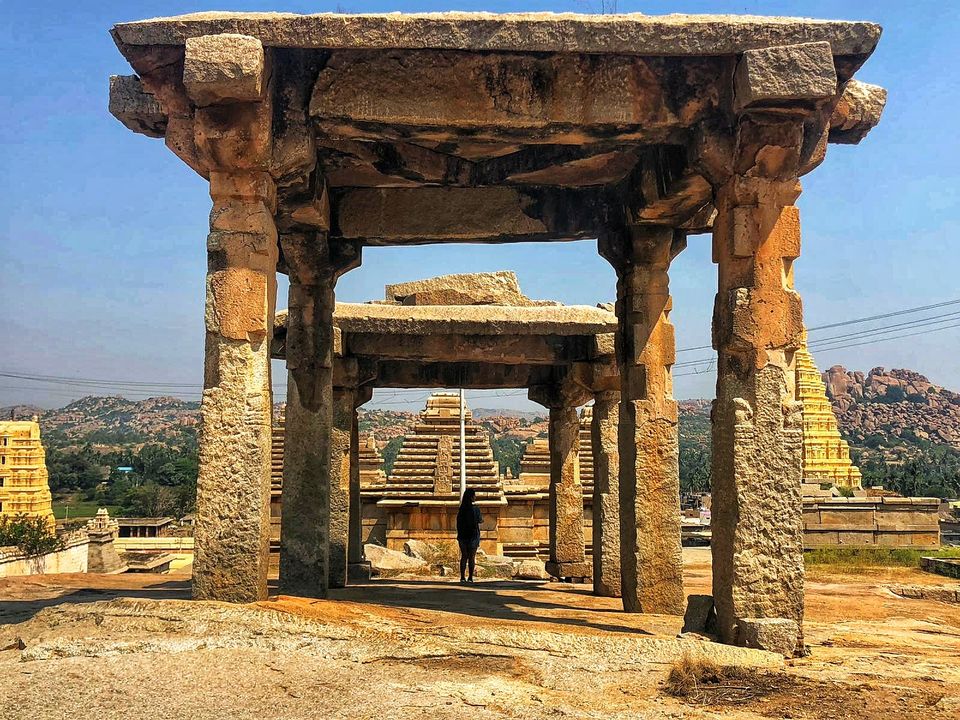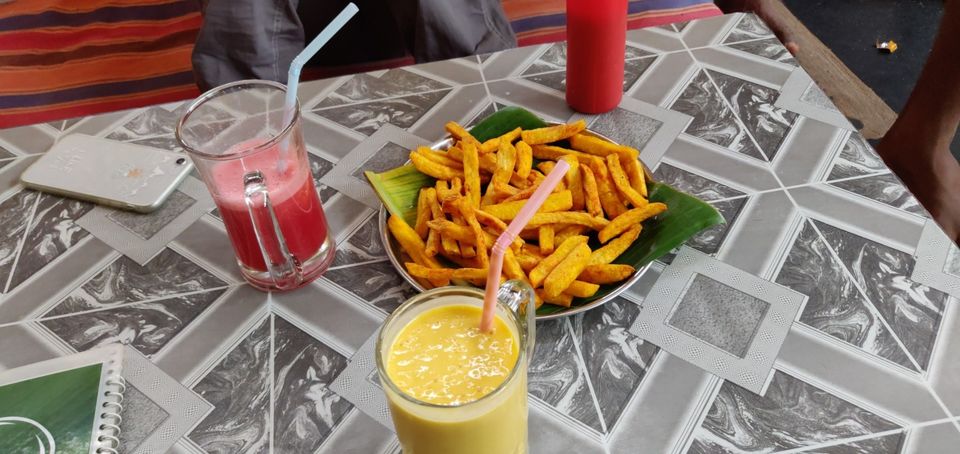 We started our day by waking up early in the morning at 3:30am , to go on a trek to Matanga hills to see the sunrise. As it was dark while trekking up it took us 45mins. to reach the top and the sunrise was splendid . It was breathe taking. It was exact 6:20am when the sun was shining bright and we had to trek down because of the heat.
So we went down and went for our breakfast in mango Tree again.so every brunch used to cost us 150 or so.
Then we had already booked an auto for the whole sightseeing of Hampi which costs us Rs800/-
So after that we were to tired and so we decided to refresh ourselves and gmjust chill again at the mango tree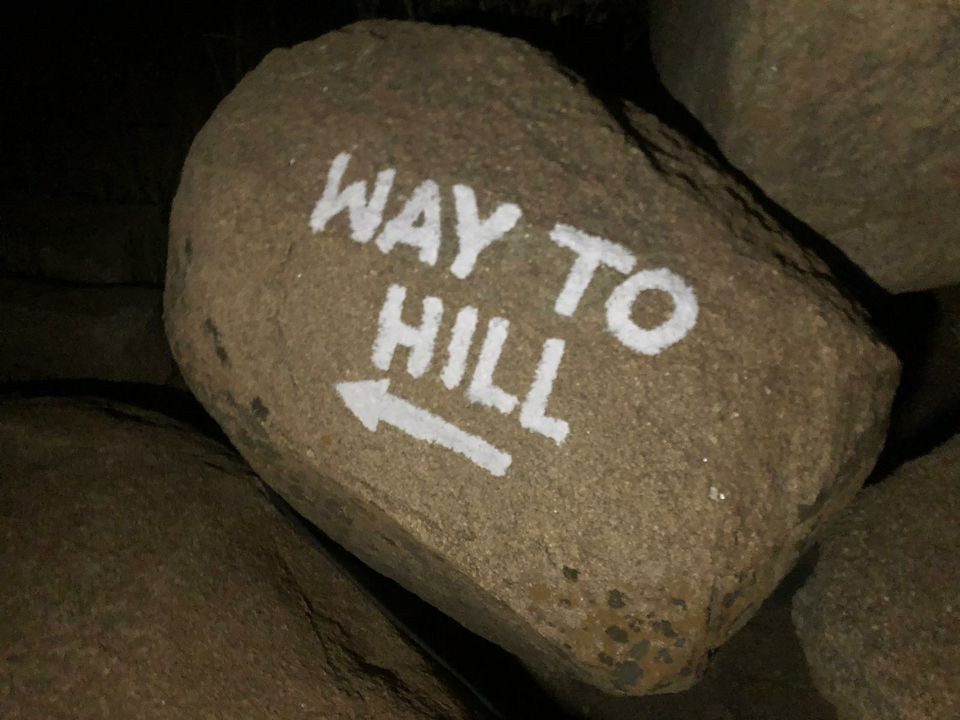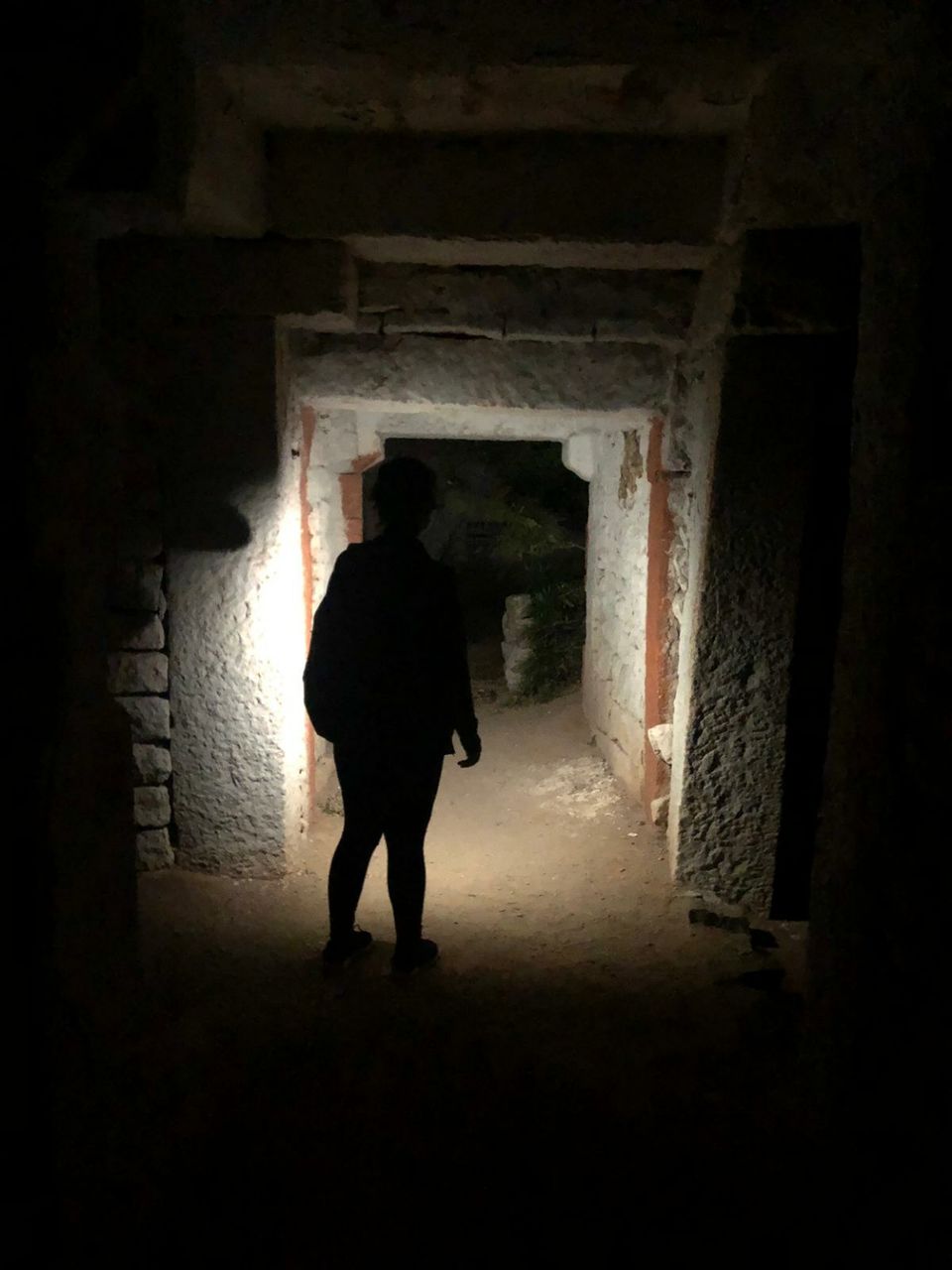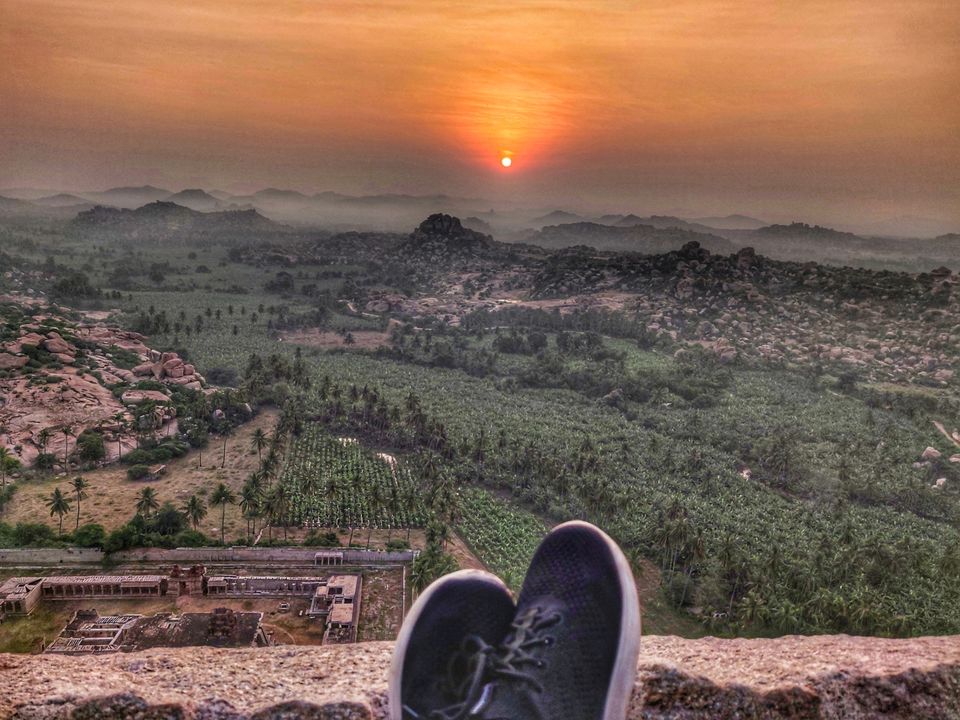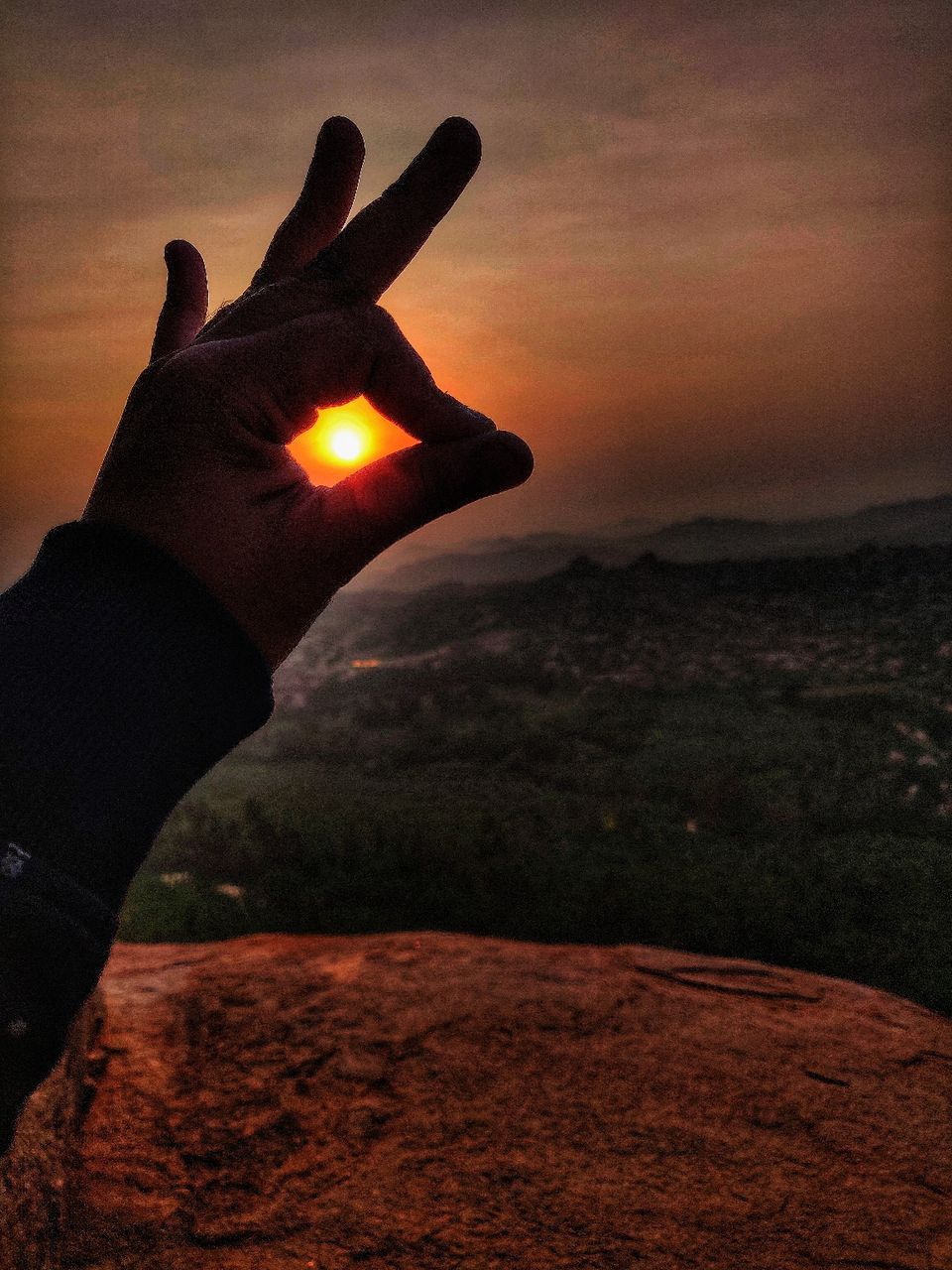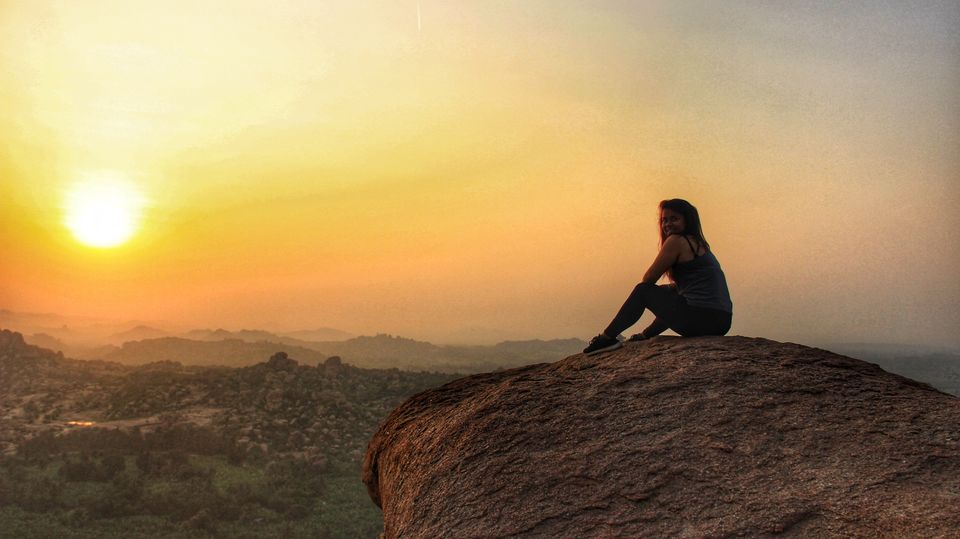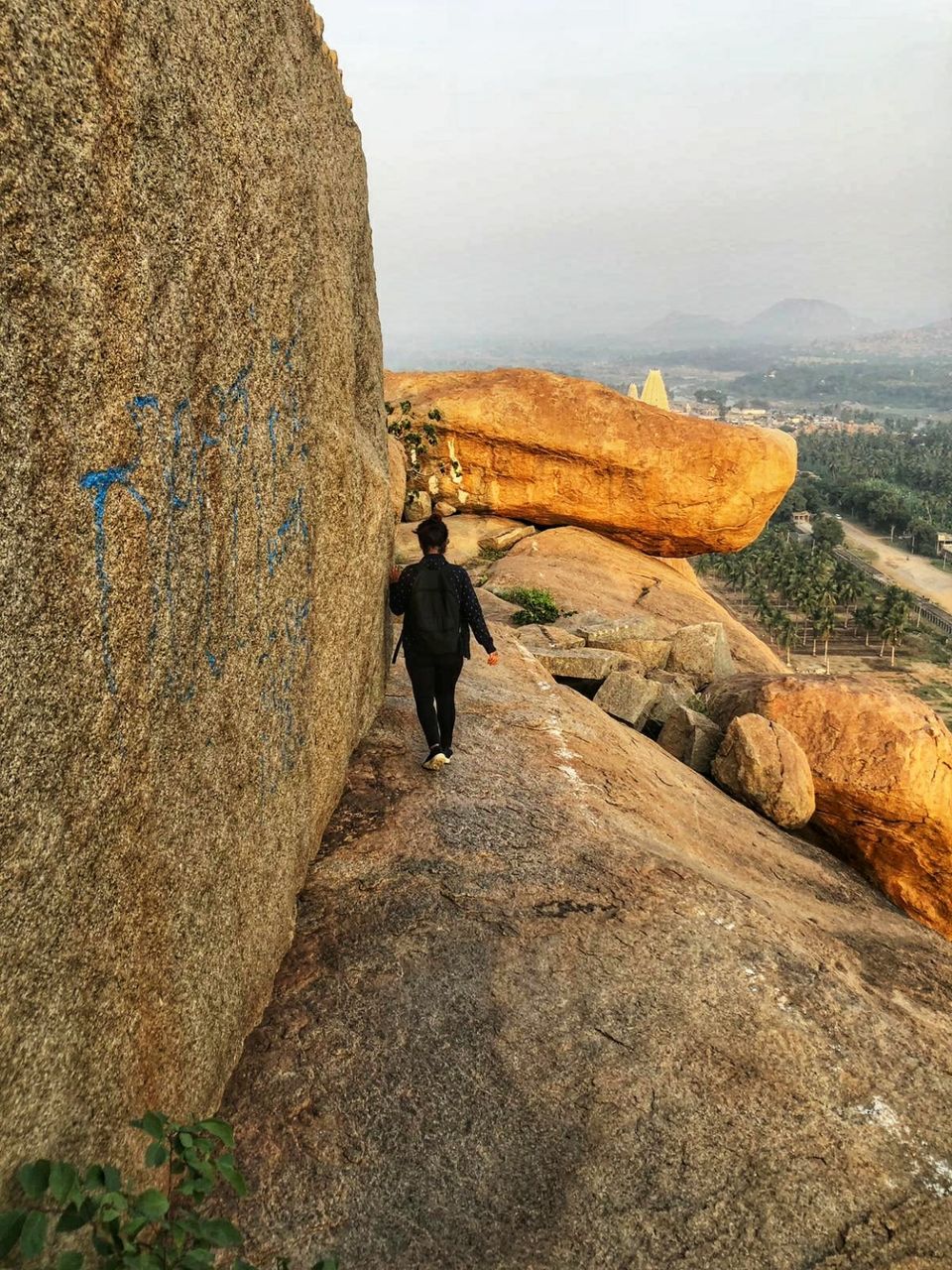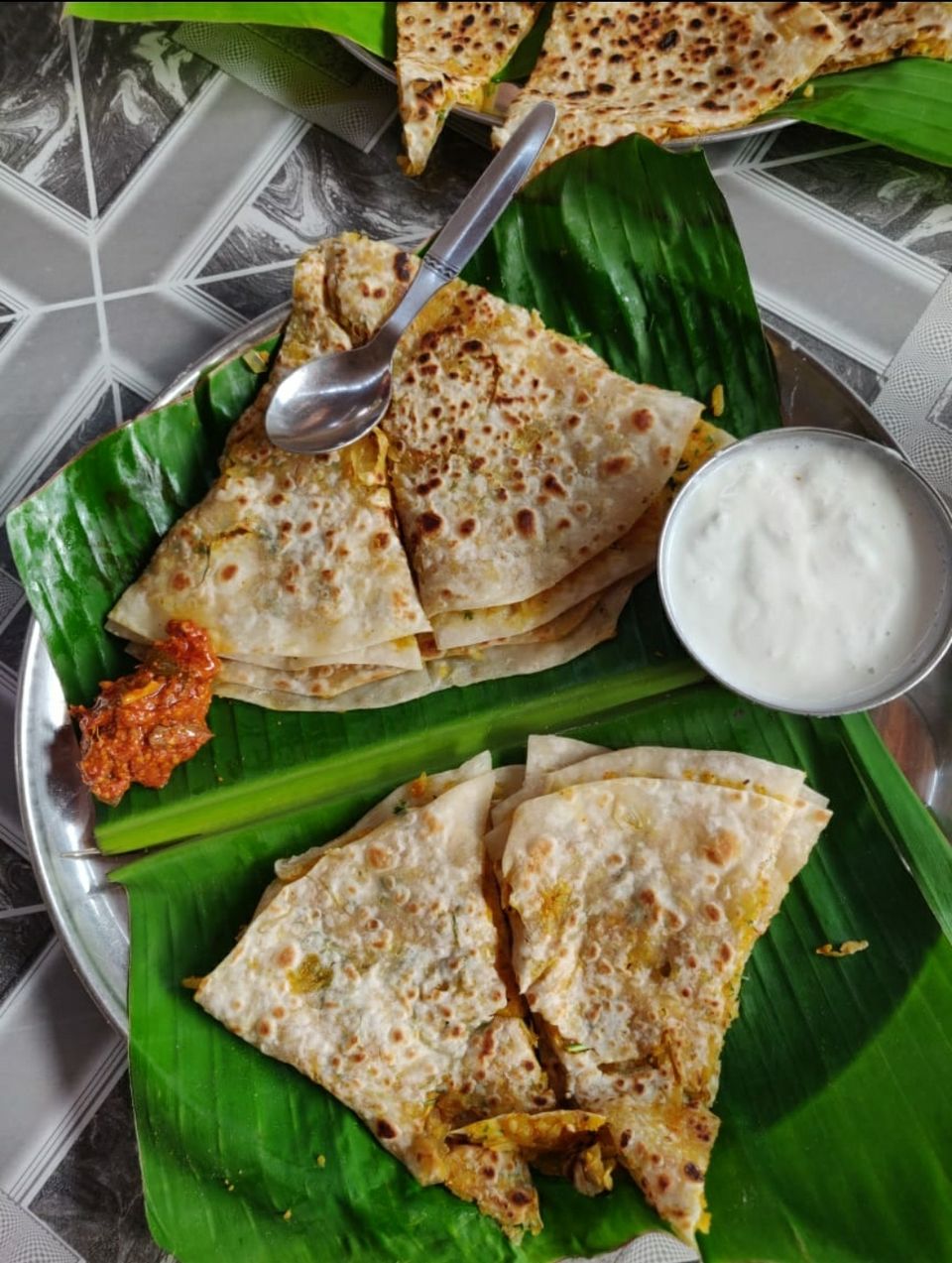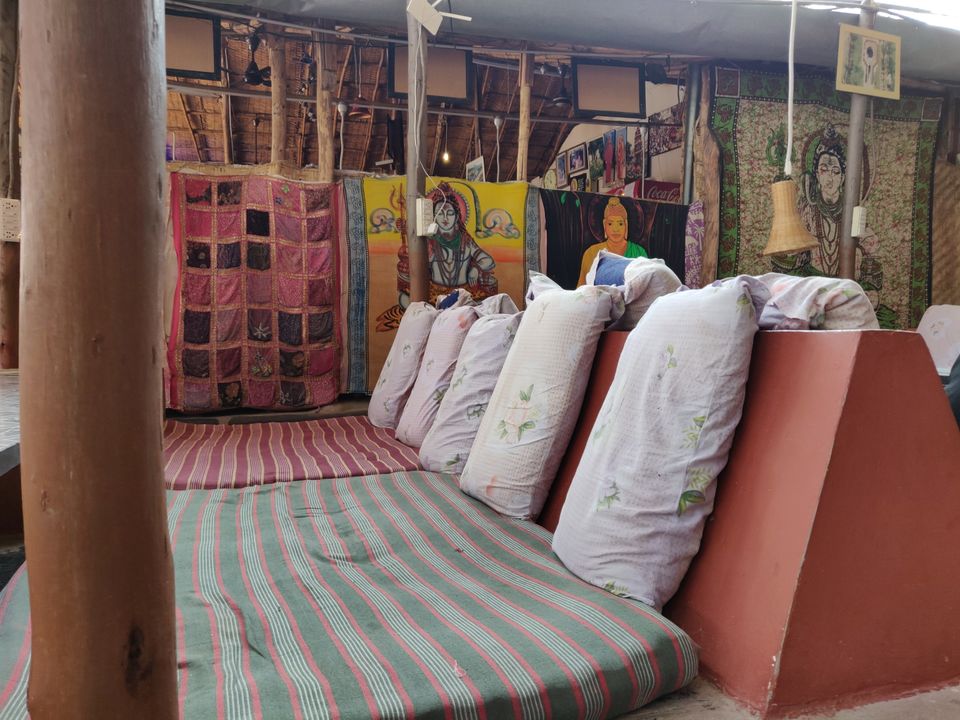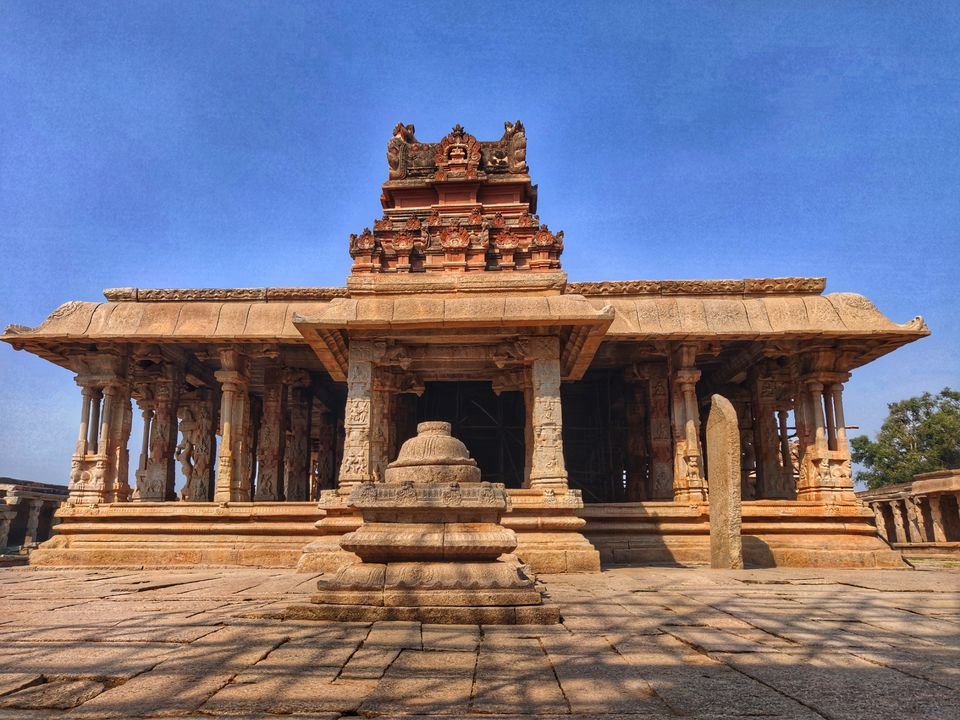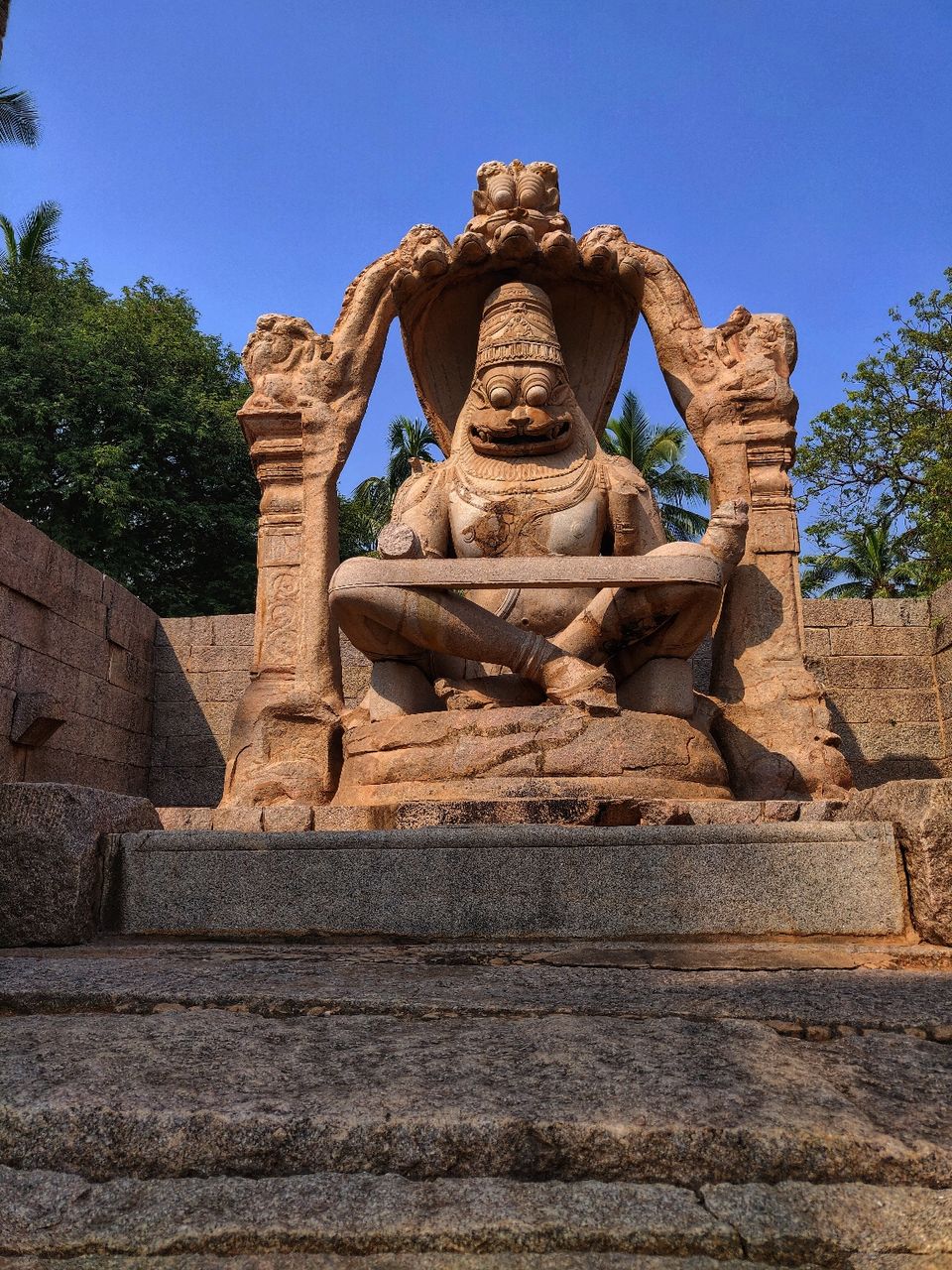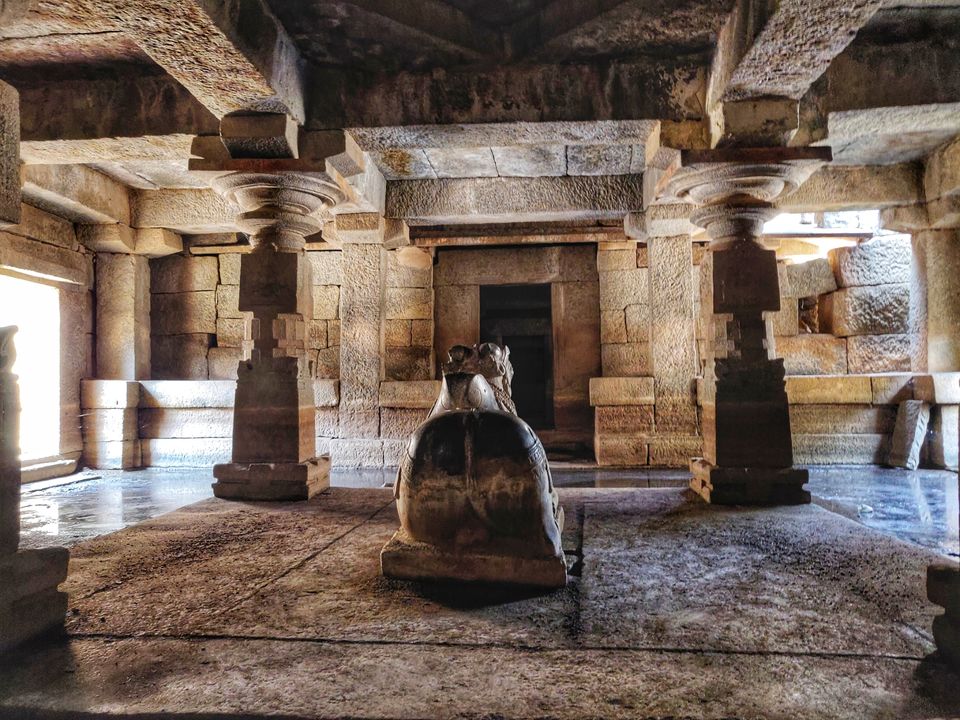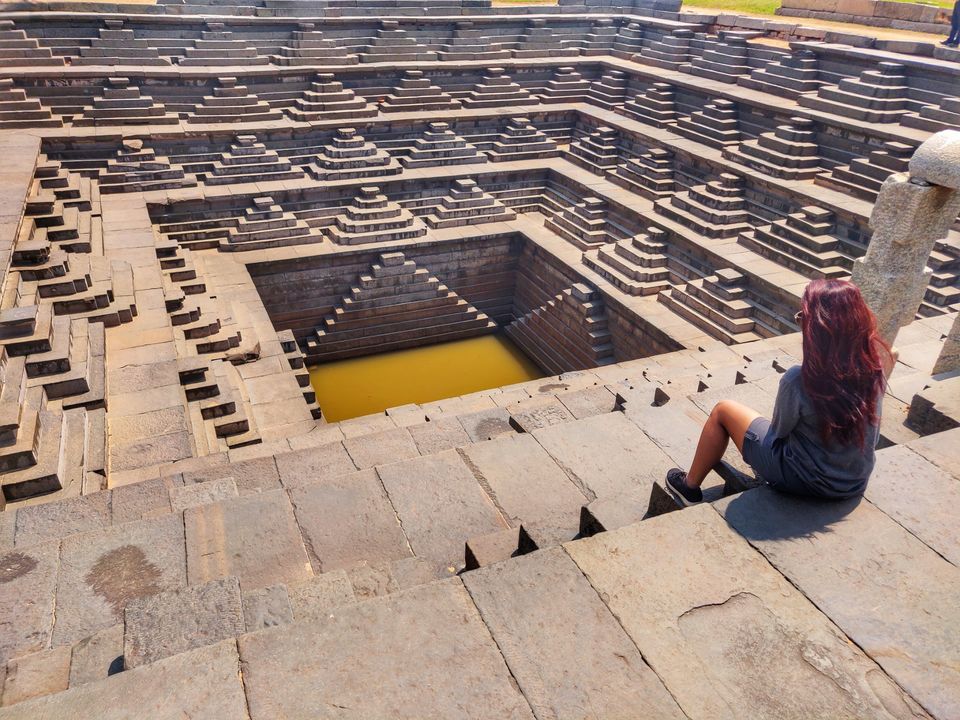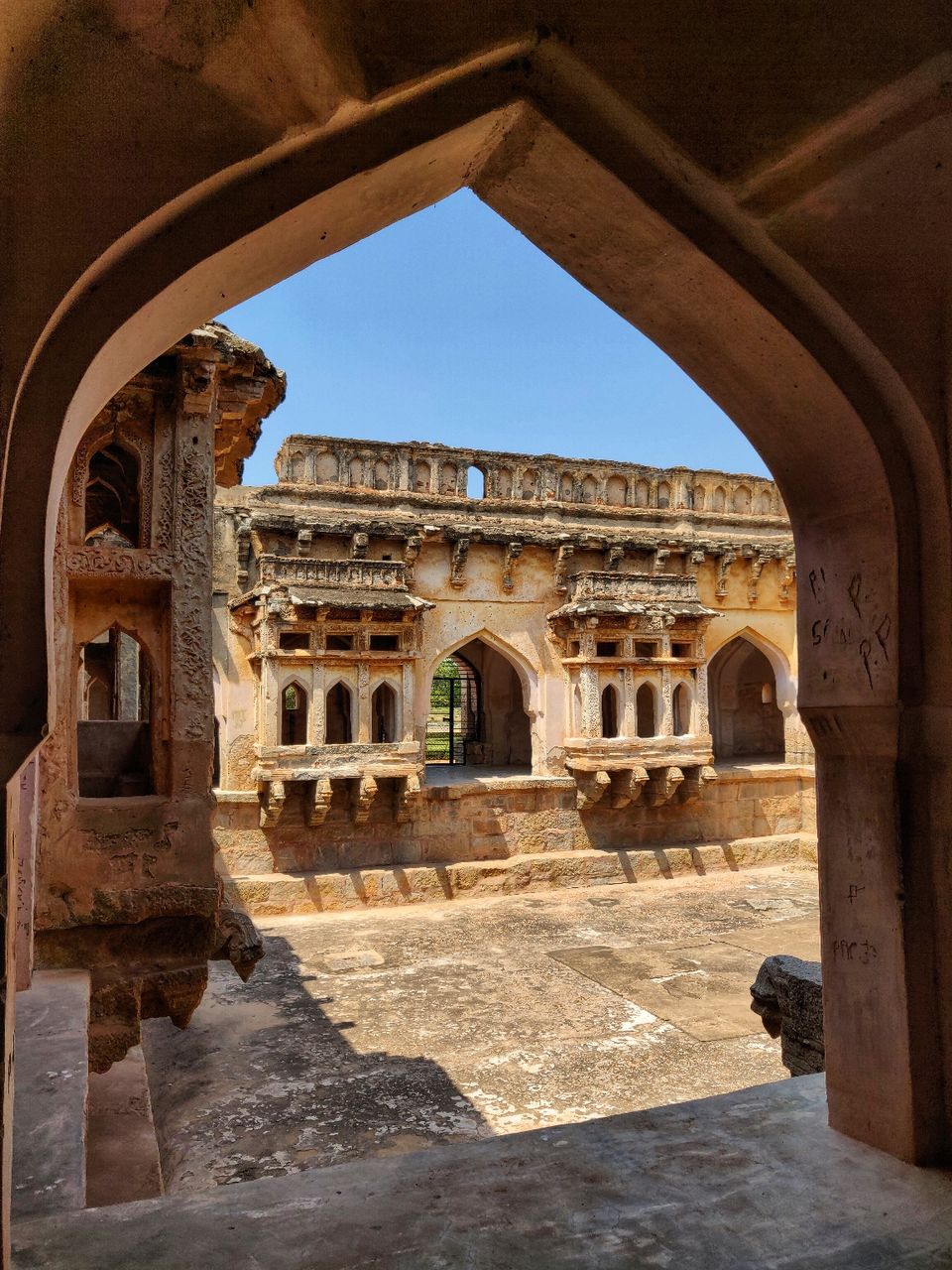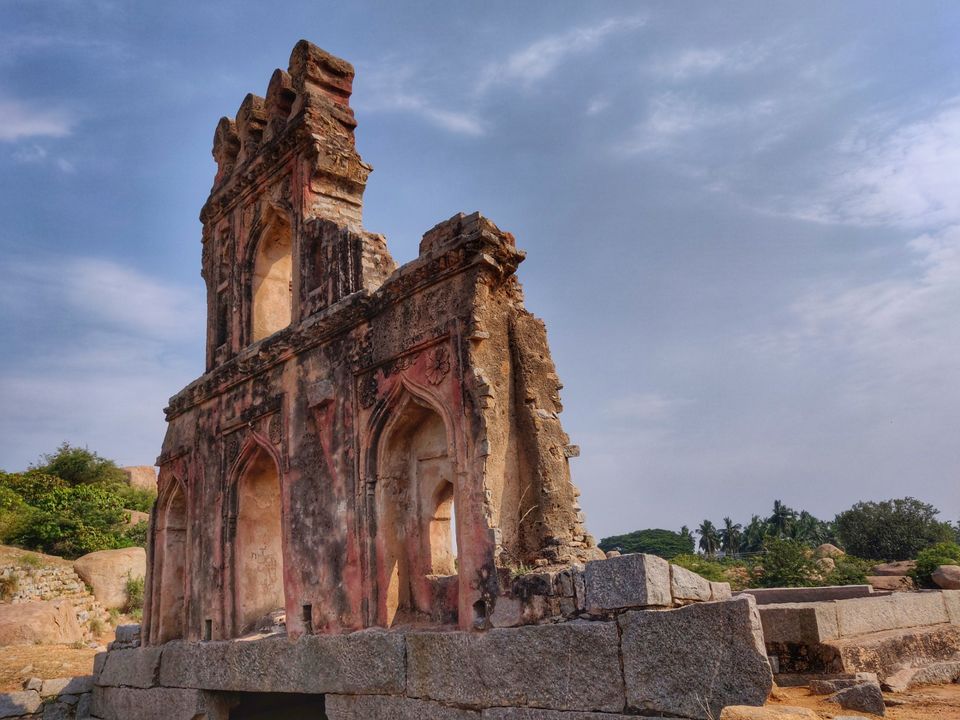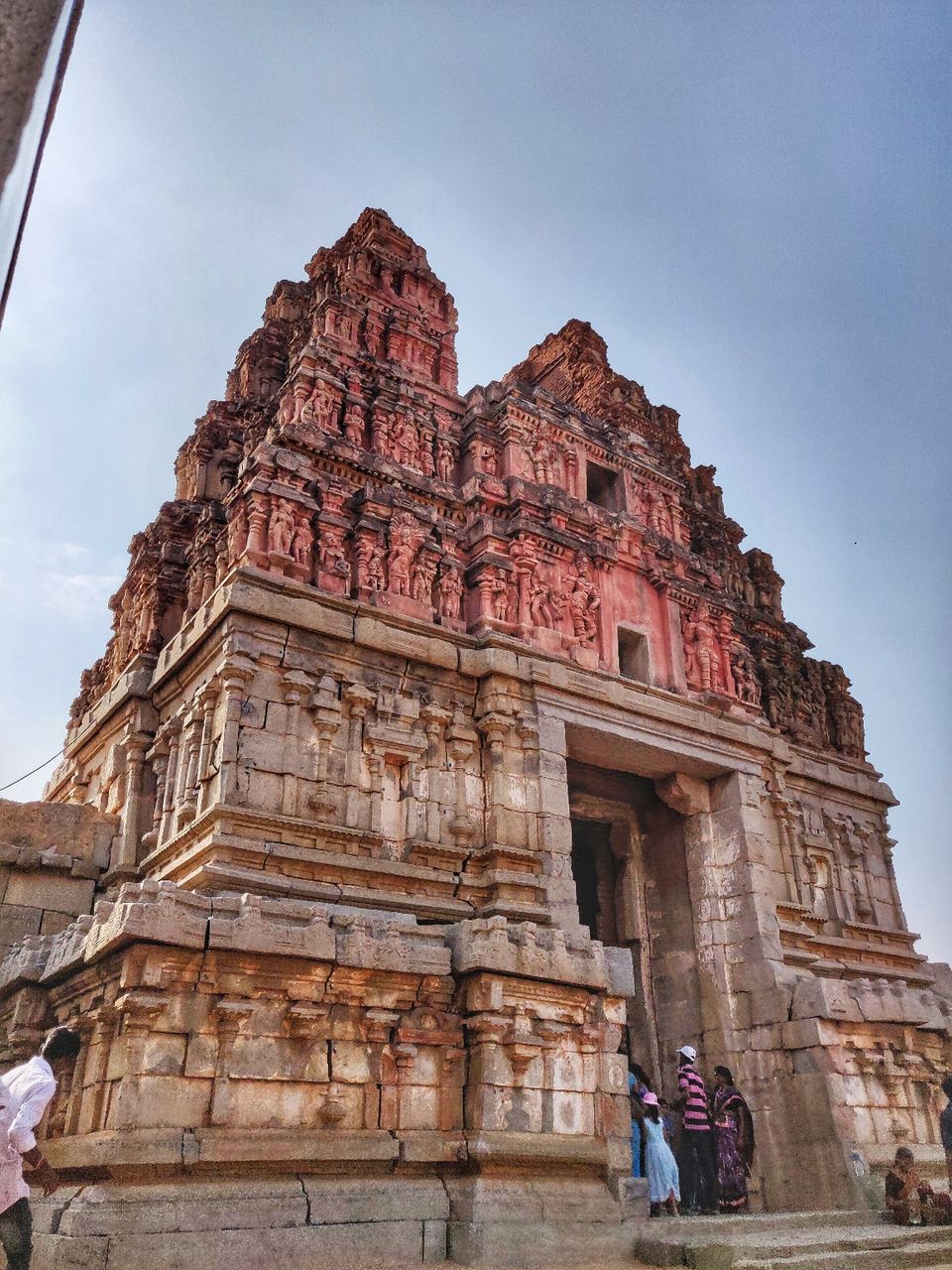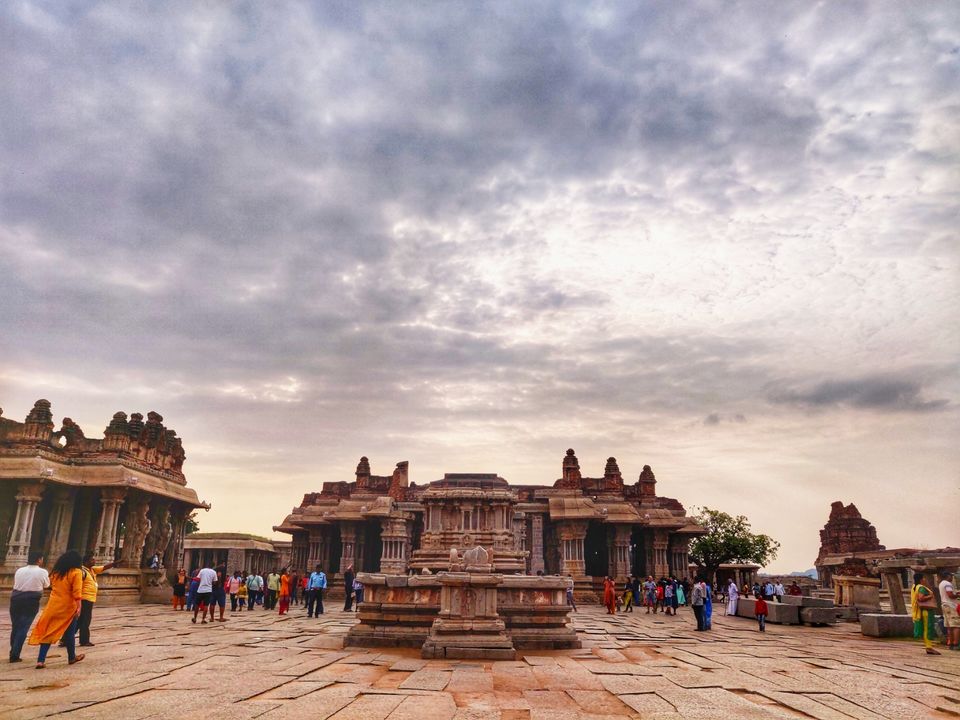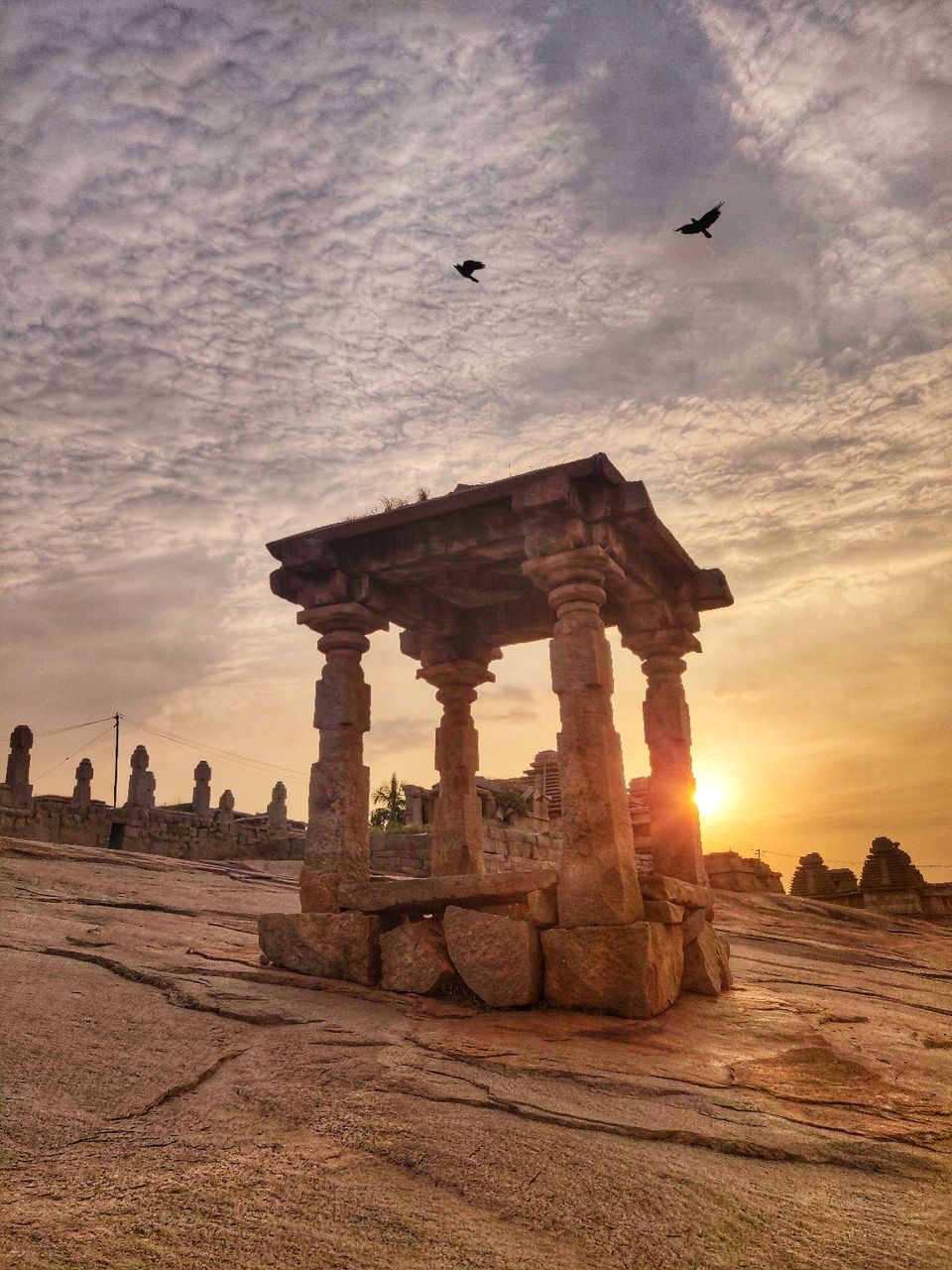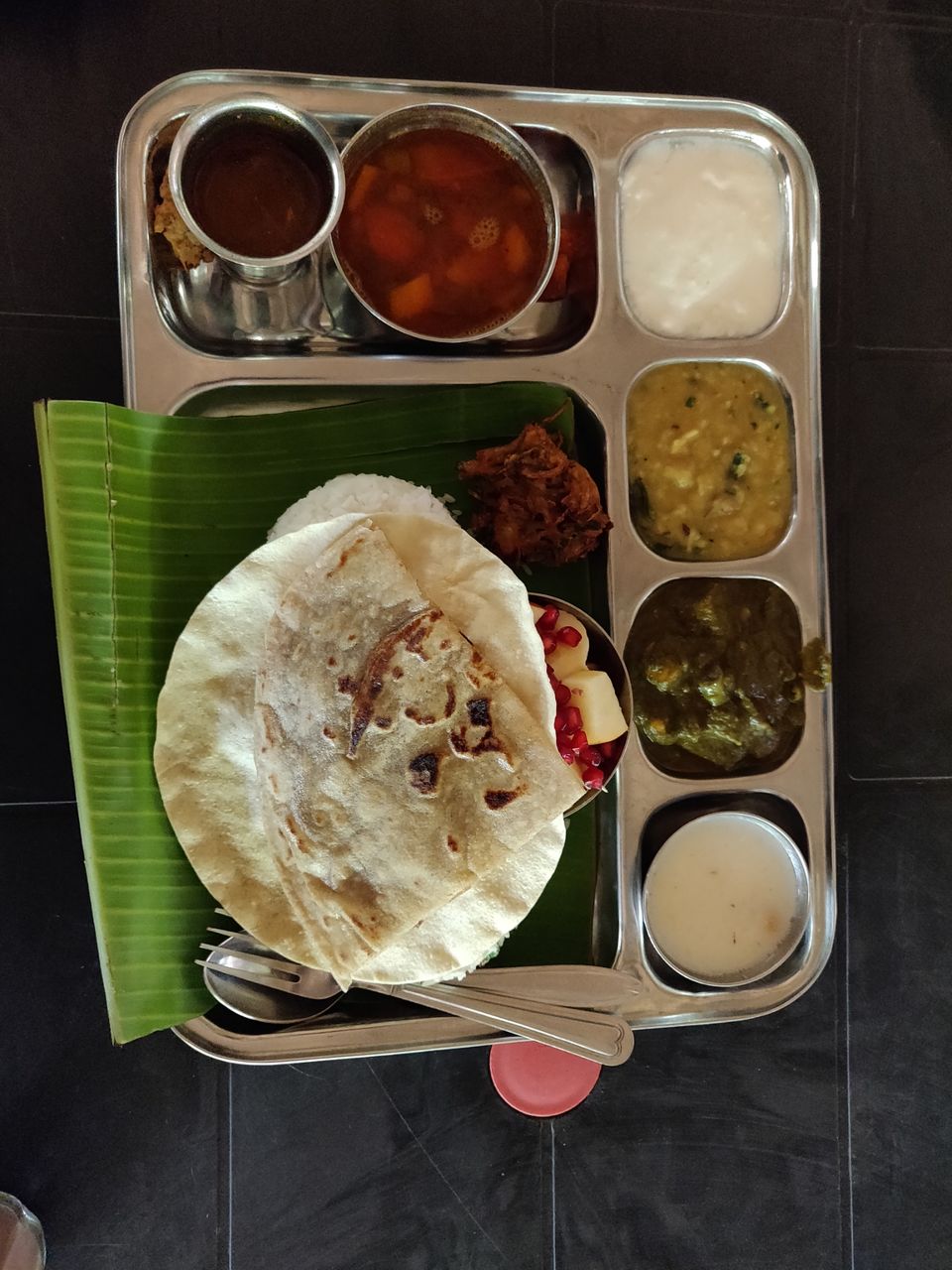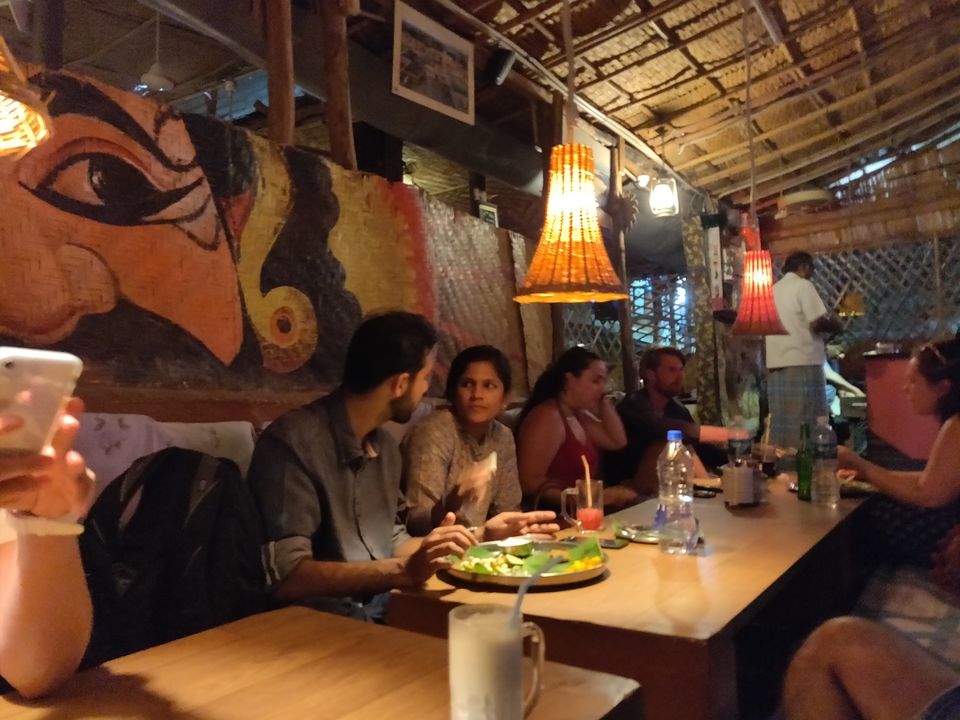 So our day 5 started with bouldering in Hampi in the hippie side. It costs us 600/- and it was a session of 3-4hours and it was amazing. It was my last day at Hampi.
So after our bouldering session in the morning we chilled out in the hippie island for sometime and then hired a bike (which costs us chepaer-300/- with petrol) and left for the famous Monkey temple and visit a nearby village name anegundi.
It took us total of 1150steps to climb up at a go to visit the temple.
So as I had to leave by evening we came back and took a shower and went to chill with some soda in a Top Secret restaurant .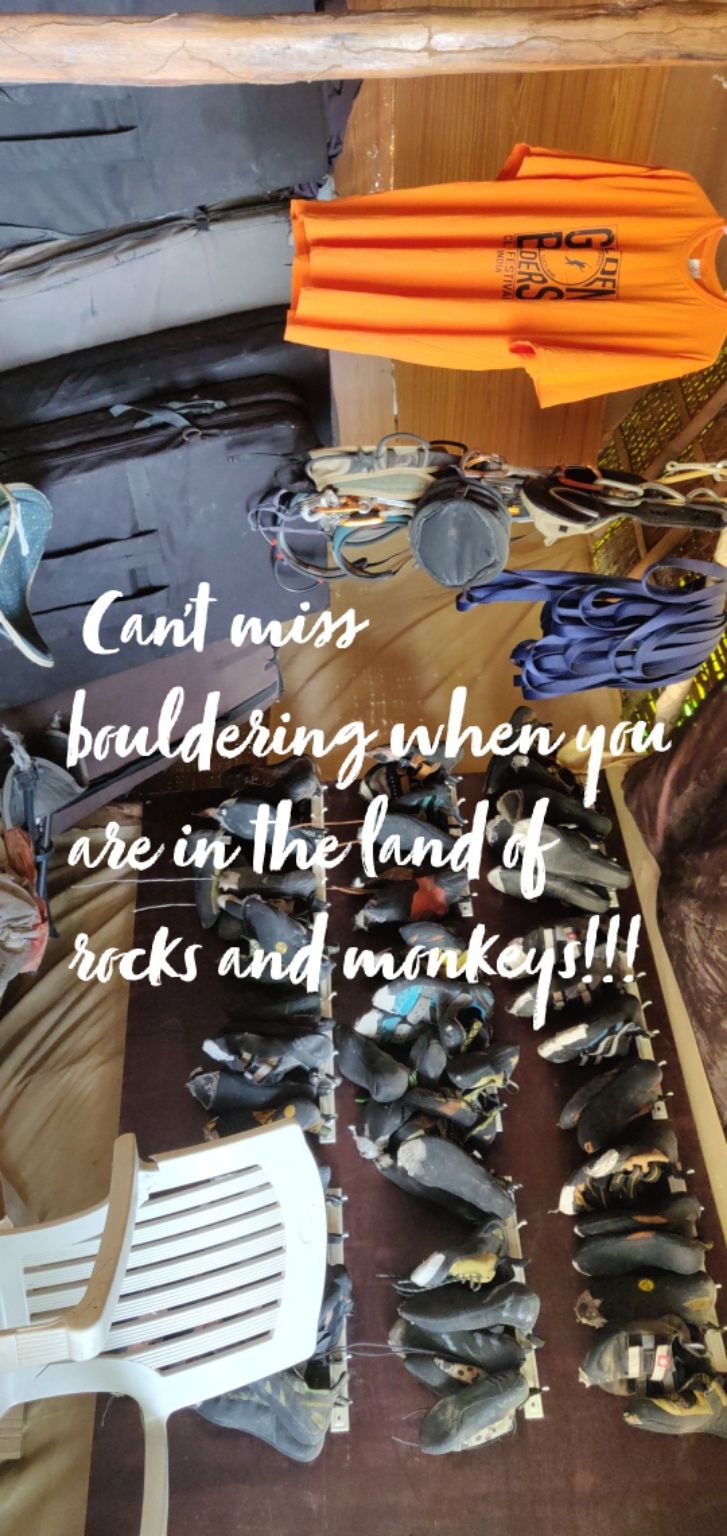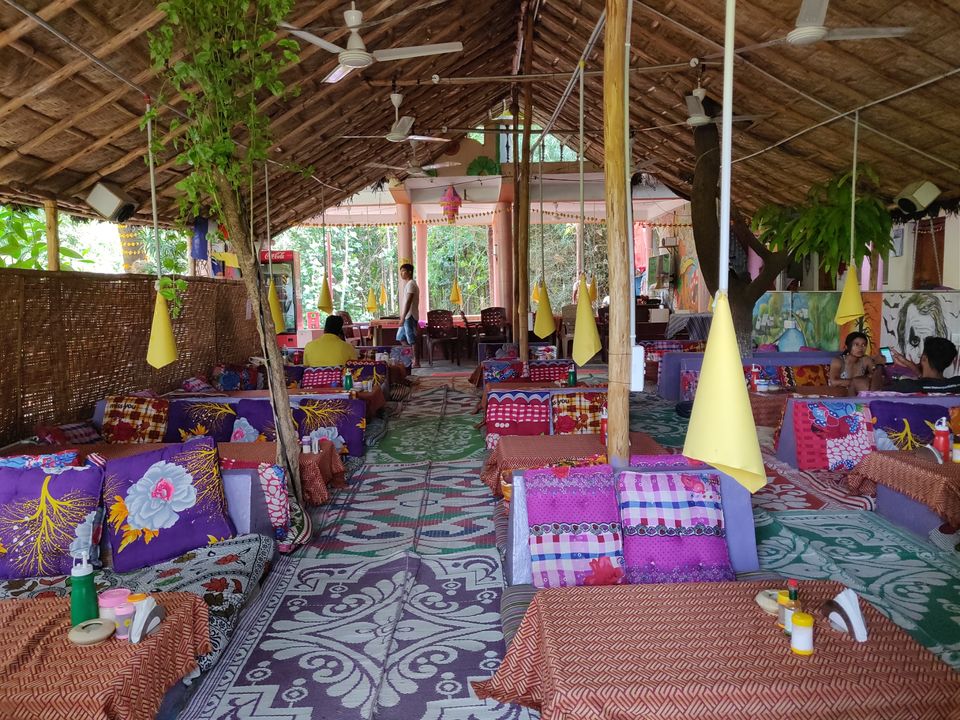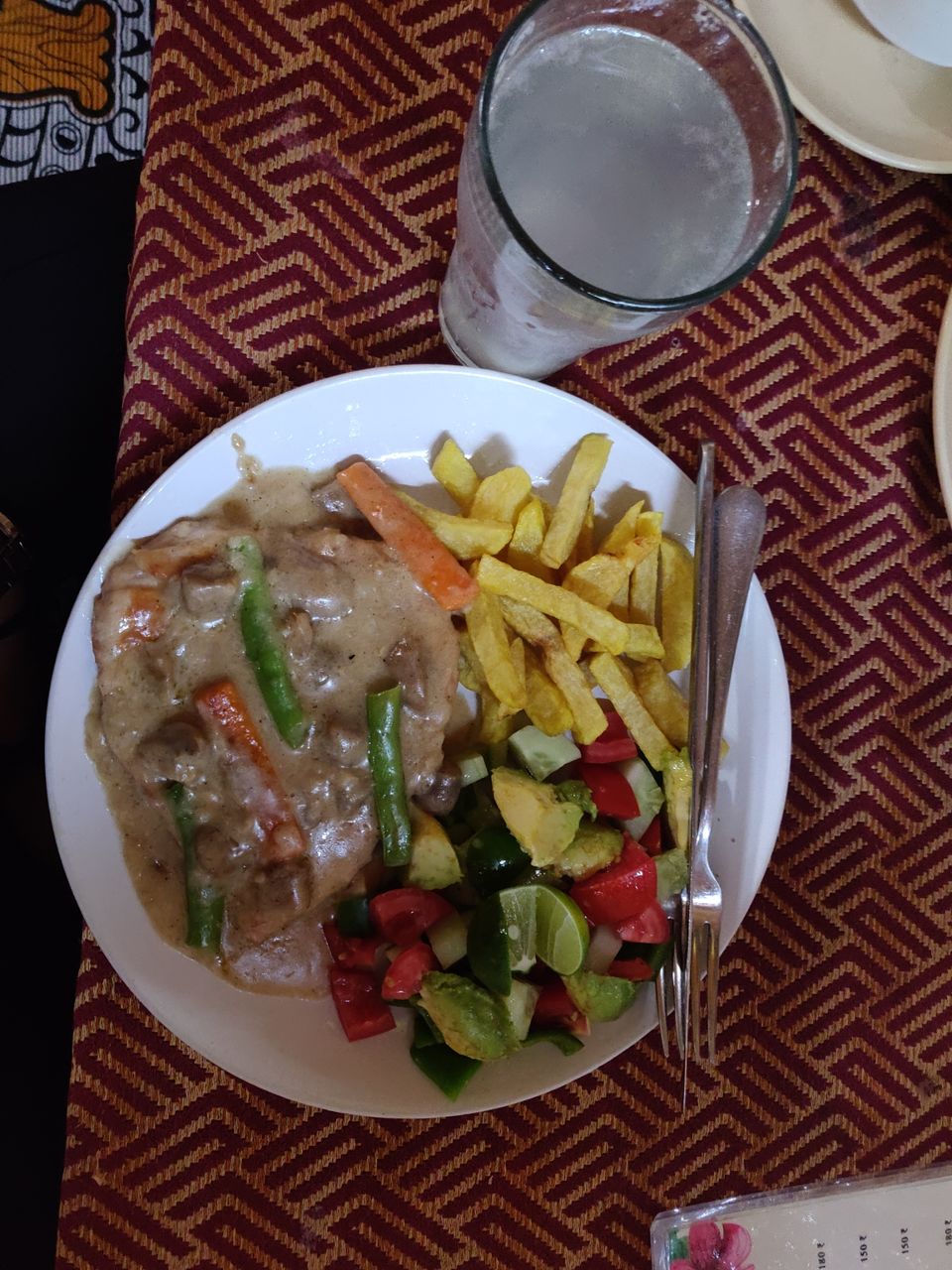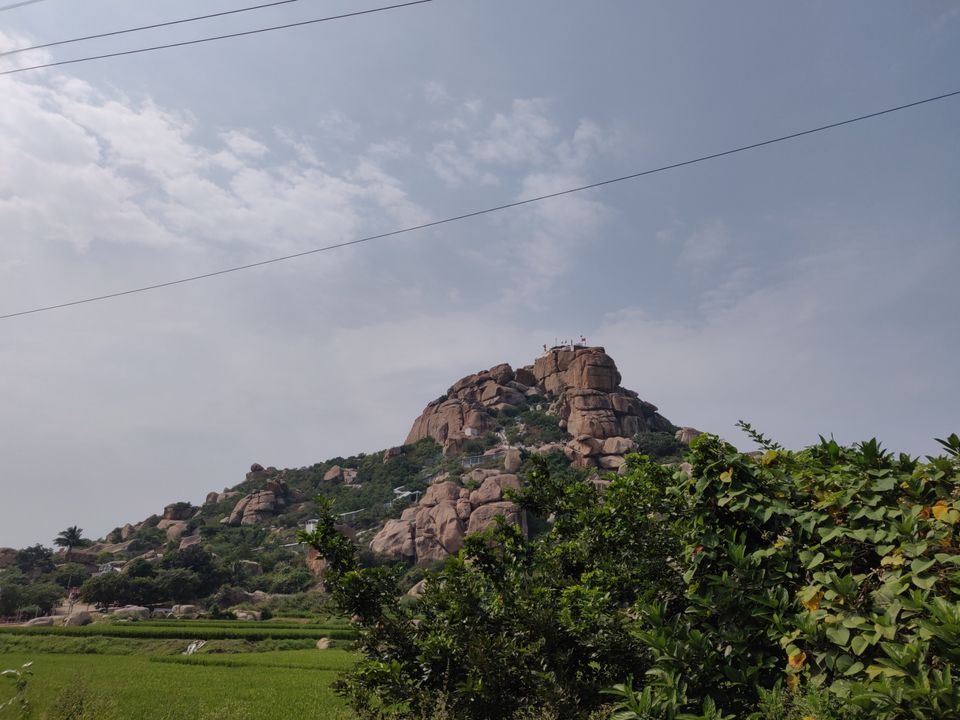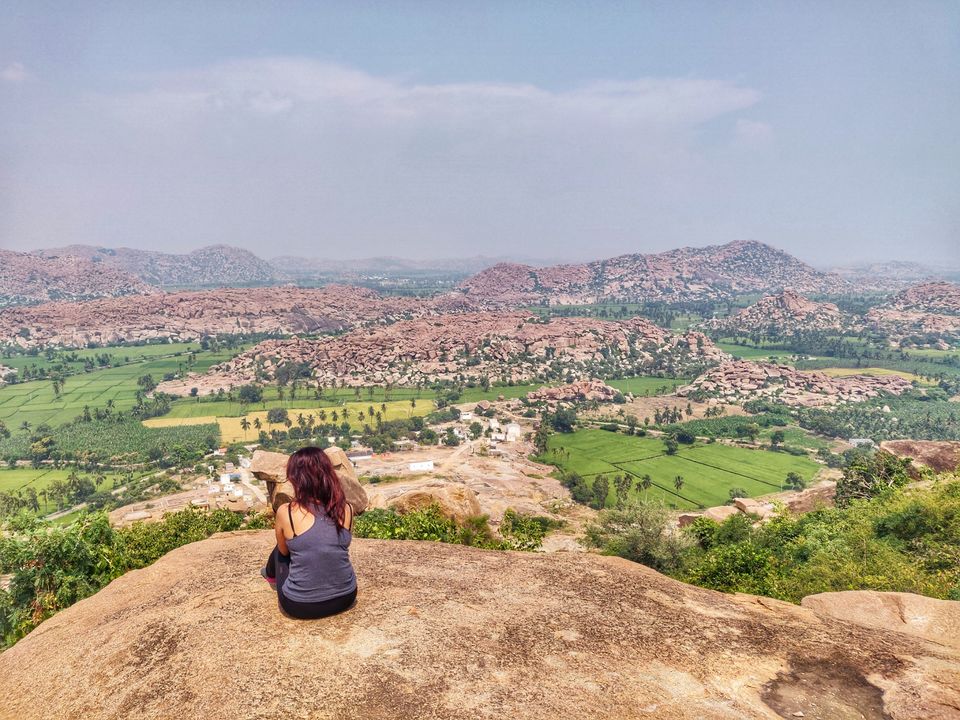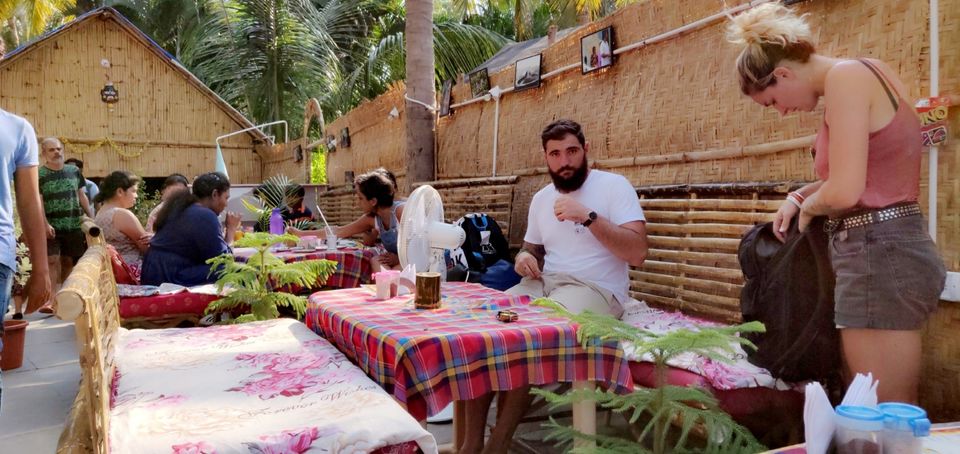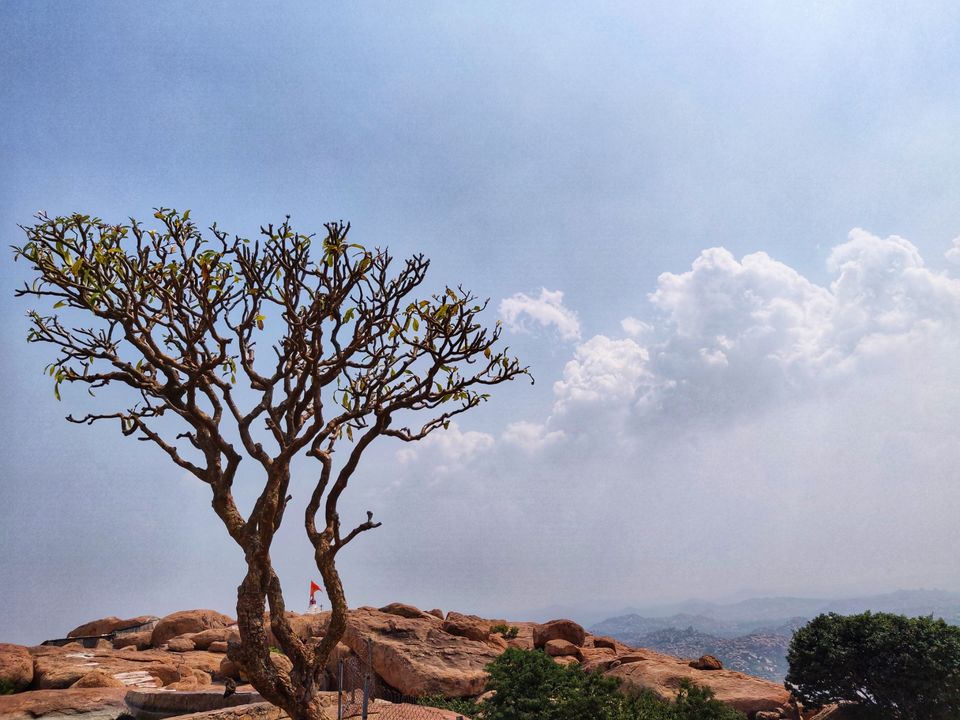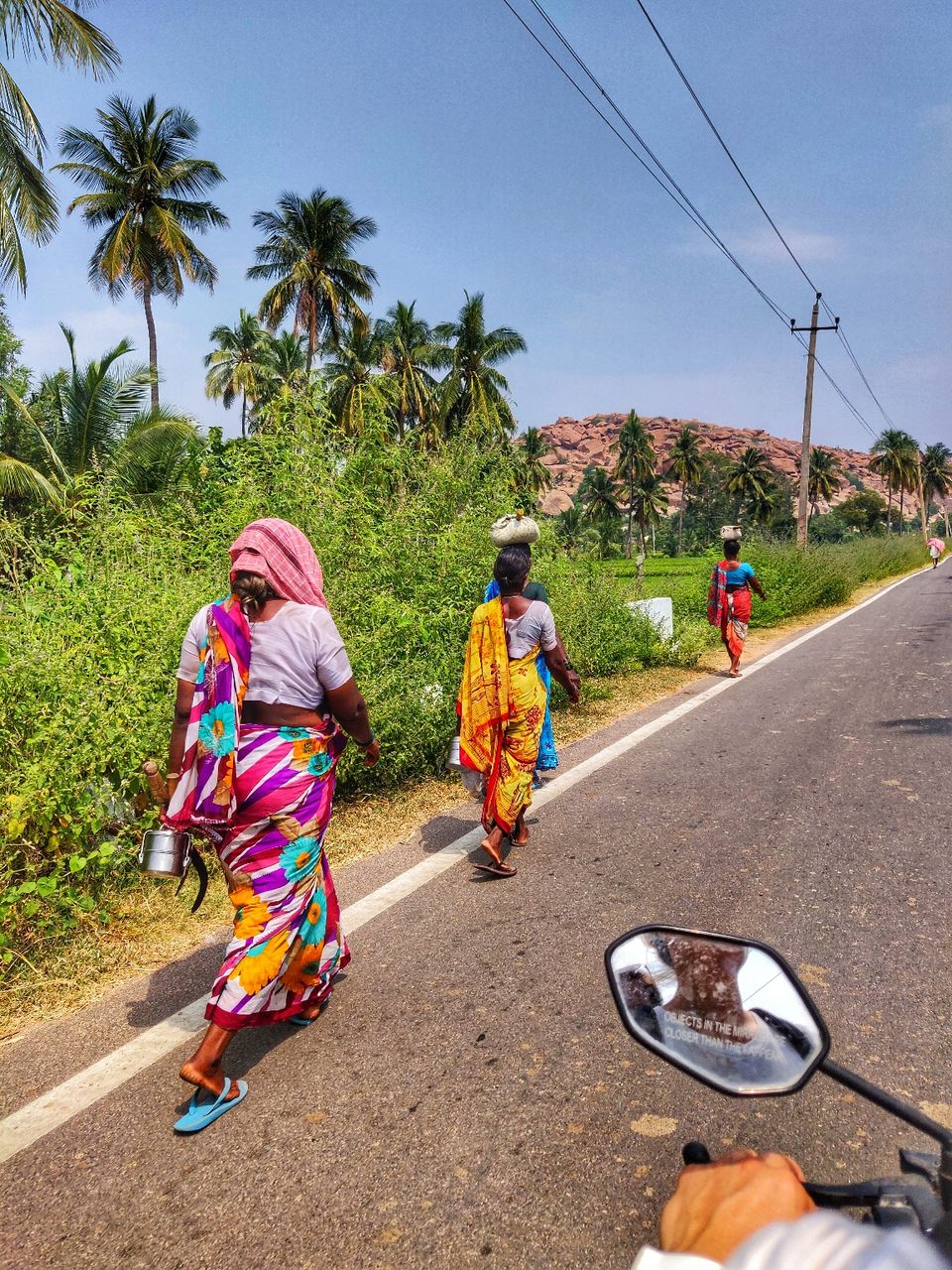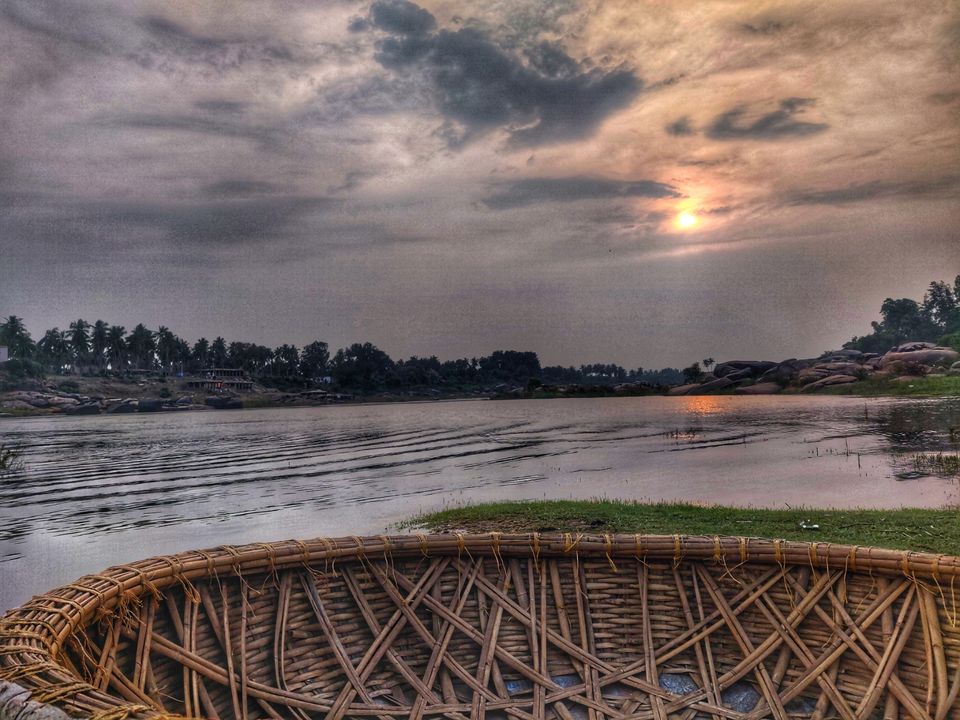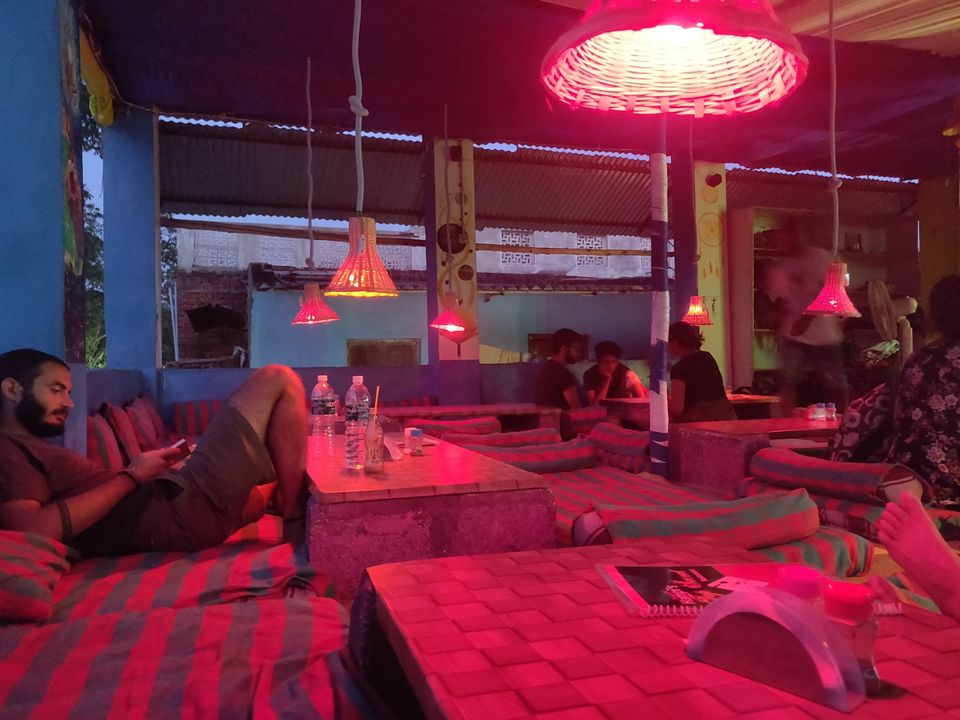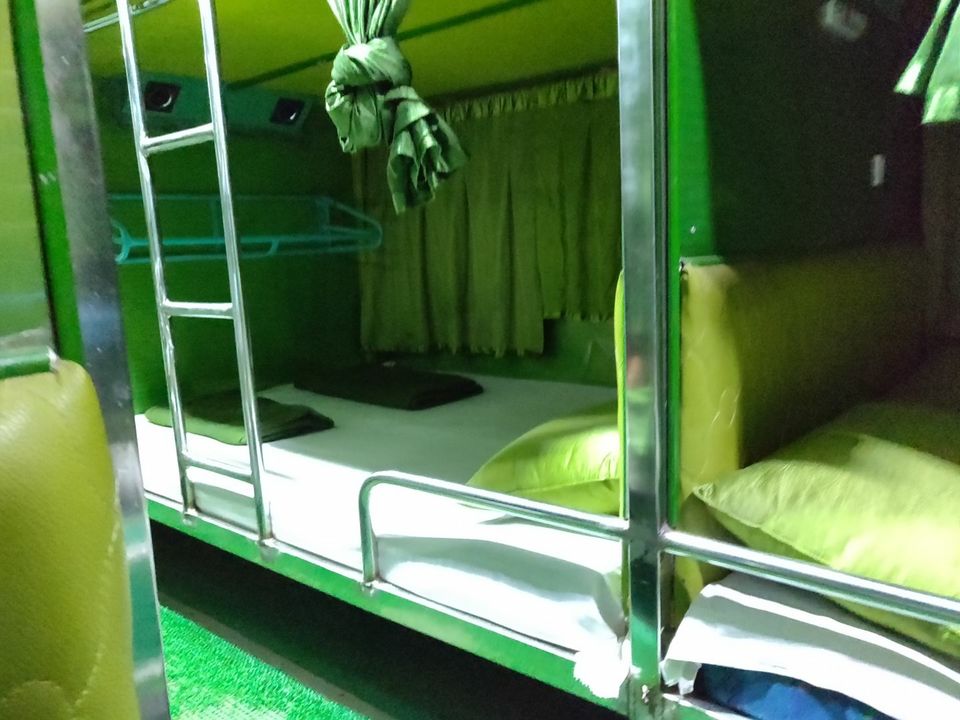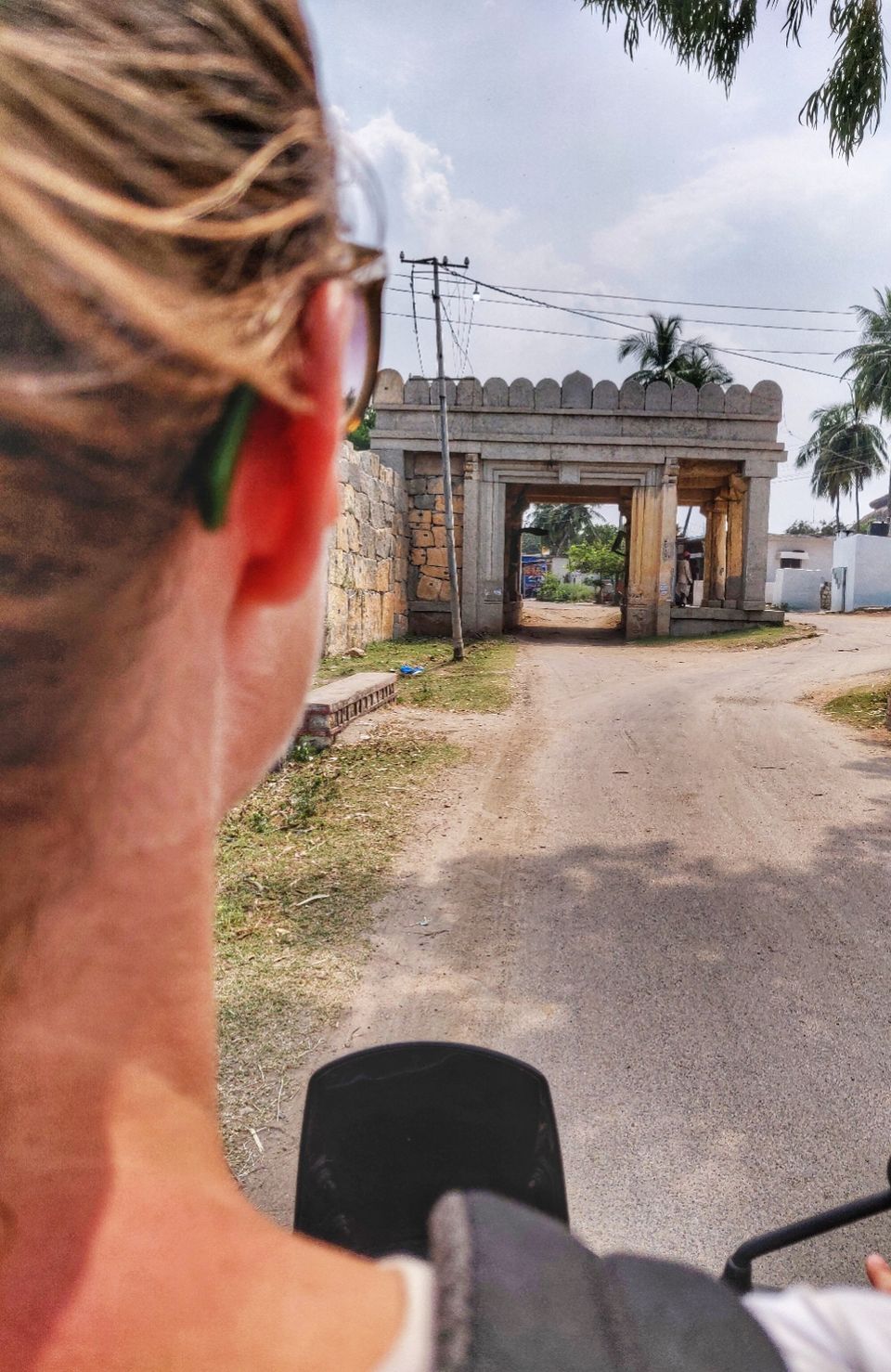 So reached back to Bangalore in the early morning and went to have some breakfast by Street side and made my way back to the bus station for my next destination to Kerela for the famous Neelakurinji festival. I took a bus journey of 35hours from Hampi to Munnar and reached Munnar on 17th October. So it was like from Hampi to Bangalore to Kochi to Munnar. I travelled with the state buses and they were cheaper.
So reaching Munnar I was too tired so i took a day off and relaxed. Well this was my third time in Munnar.
So few of my friends were spotted out over there and so I joined them .I stayed in Devikulam but it's advice to stay in the old Munnar town. And public transportation you will get it all time in day and 9pm at night.
The next day i took a auto and went to the old Munnar town for the neelakurinji blooming festival which cost me 150 to one way and the tickets to the park cost me 150, as because of the heavy crowd the tickets were sold to another place over there rather directly from the Eravikulam National Park.
I took almost the whole day till 5pm in the evening over there in there and took some shots.This phenomenon takes place once in every 12years and this year was the 12year. The whole Nilgiris are said to turn purplish blue because of the beautiful flowers.
Another think is when in Eravikulam National Park Don't forget to spot the That goats. One of the famous creatures in the mountains of Munnar. The blooming starts from July but the mass blooming starts from September to October mid.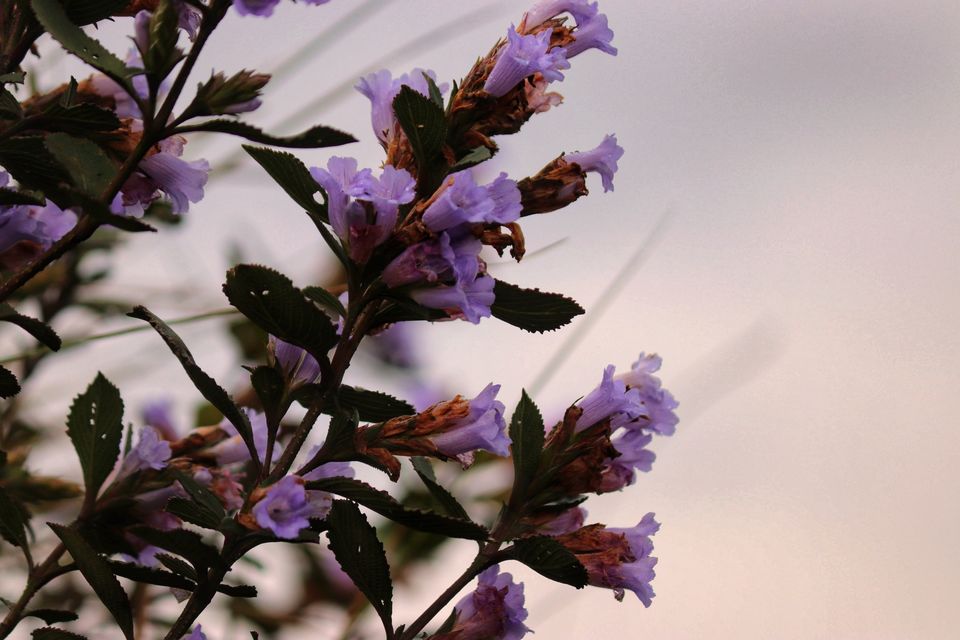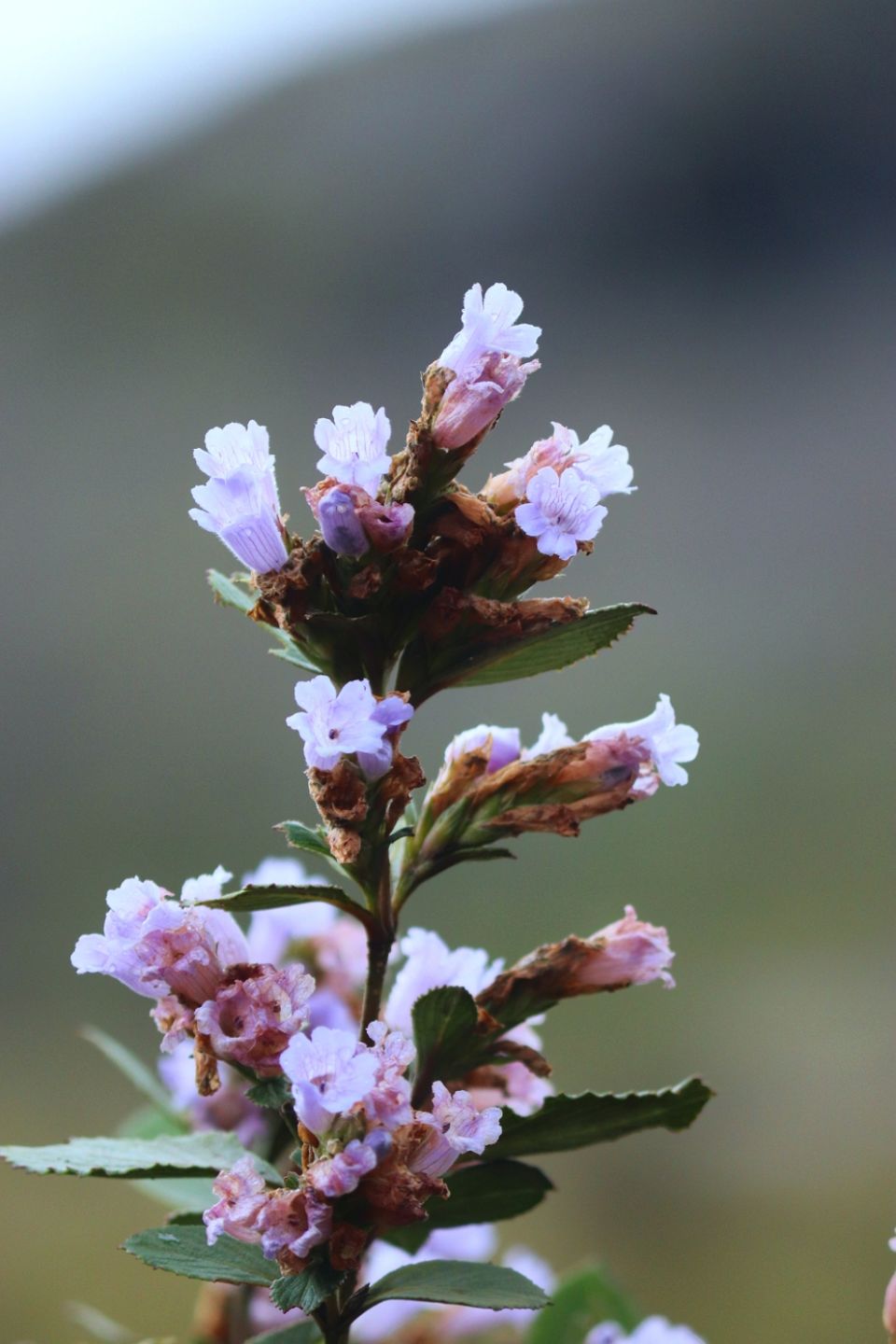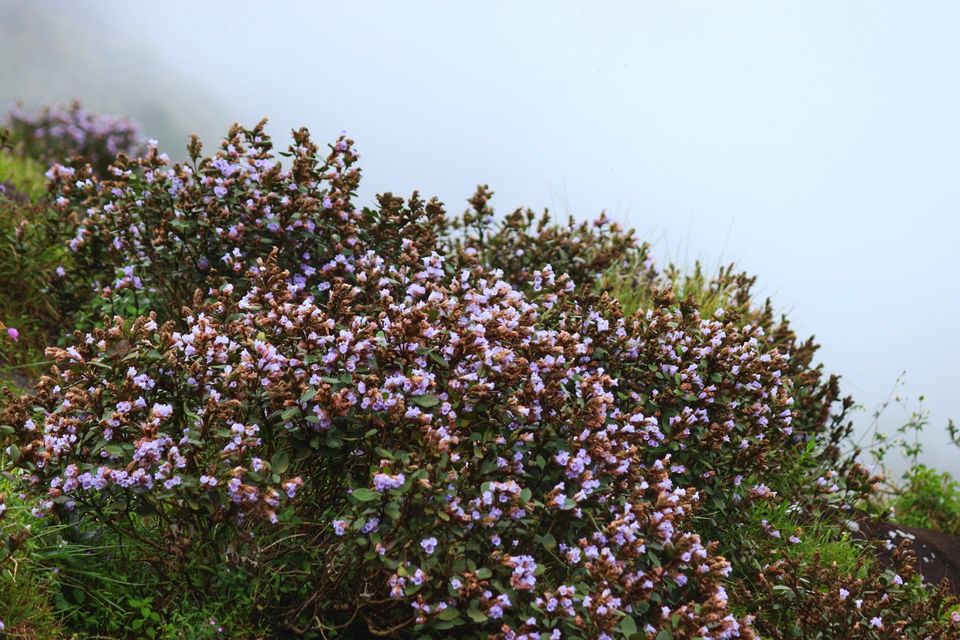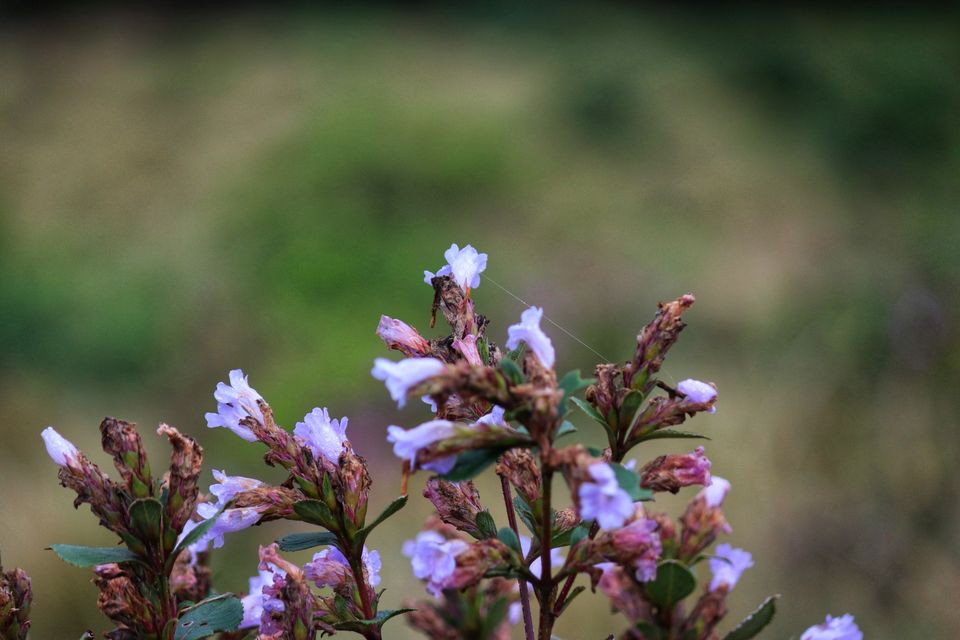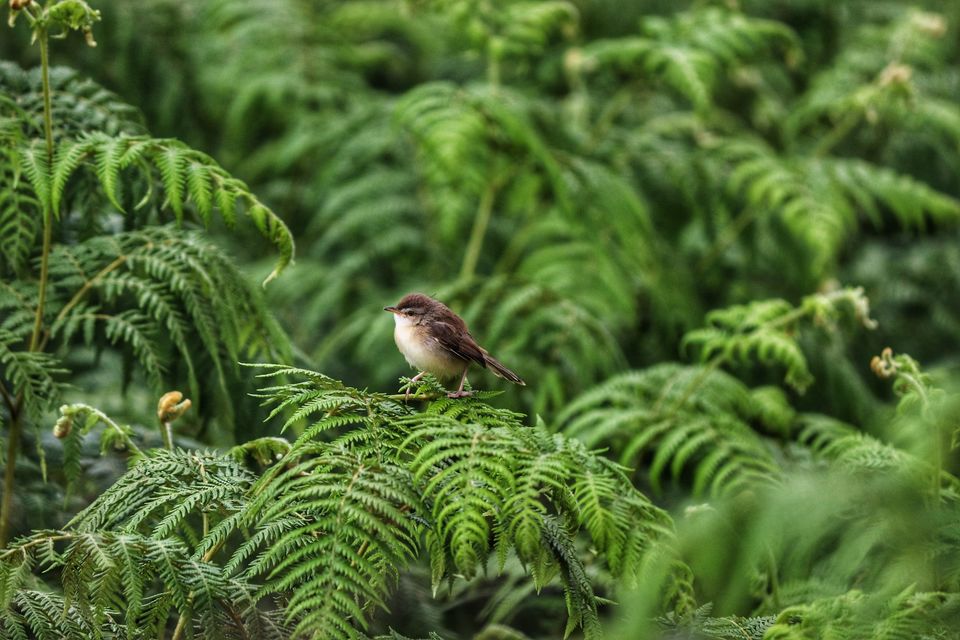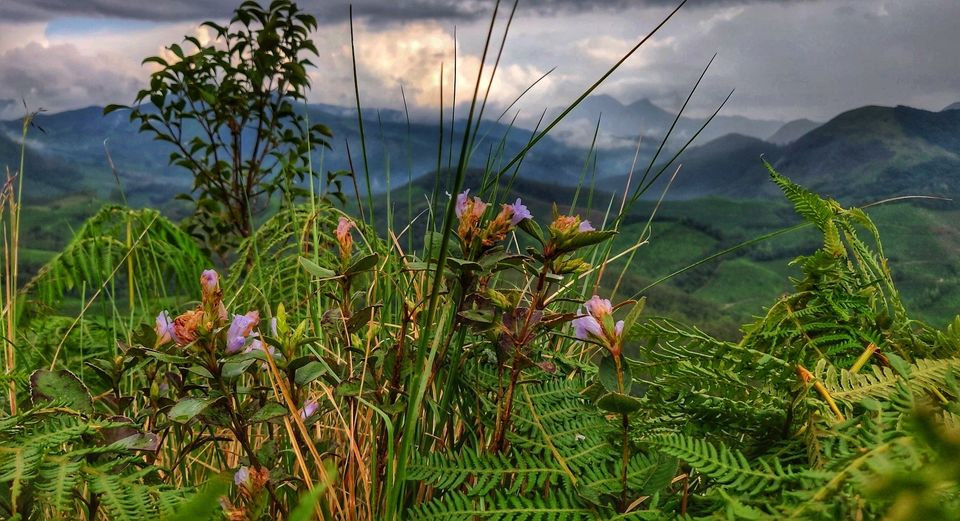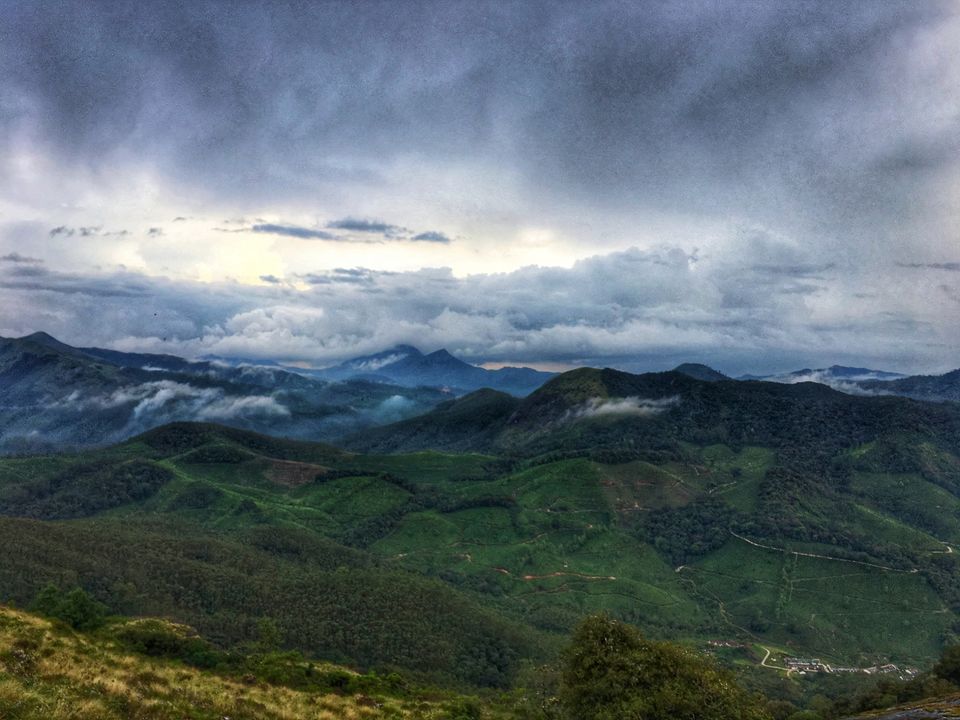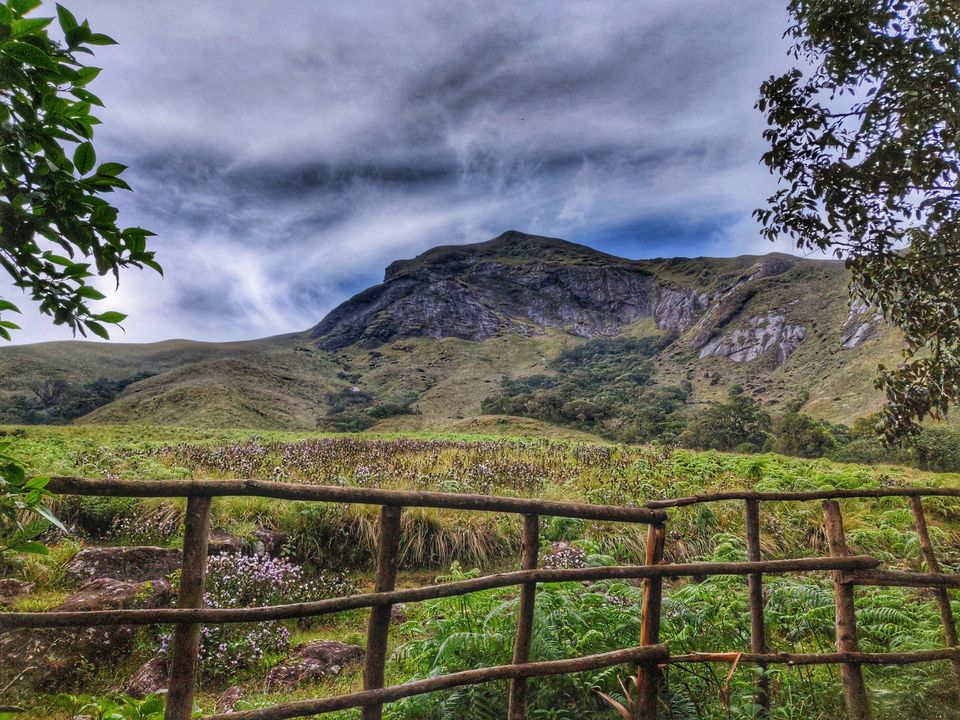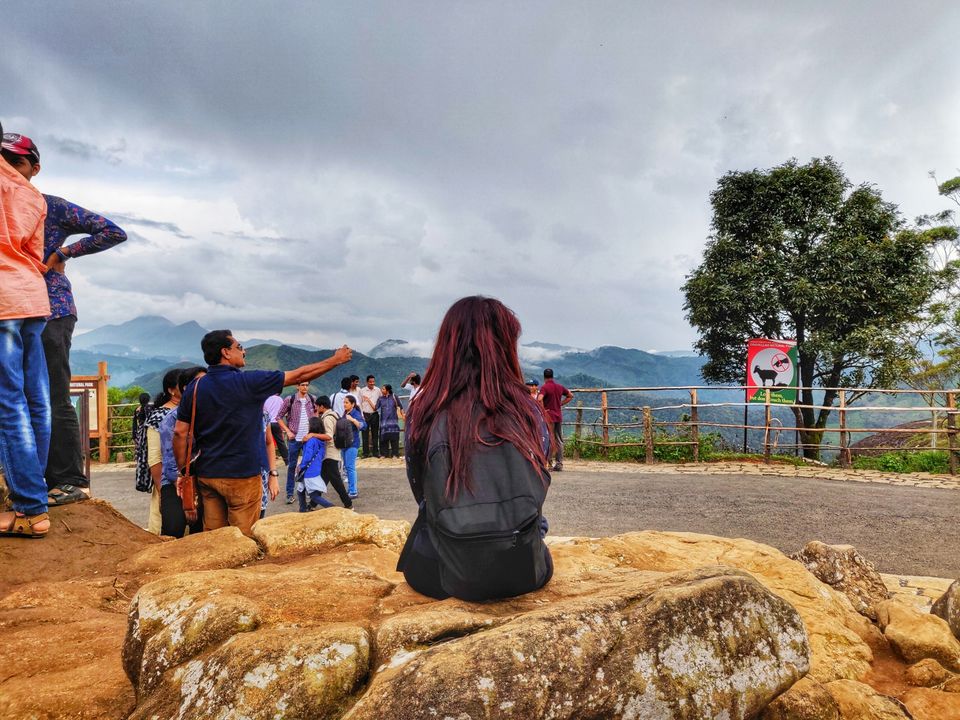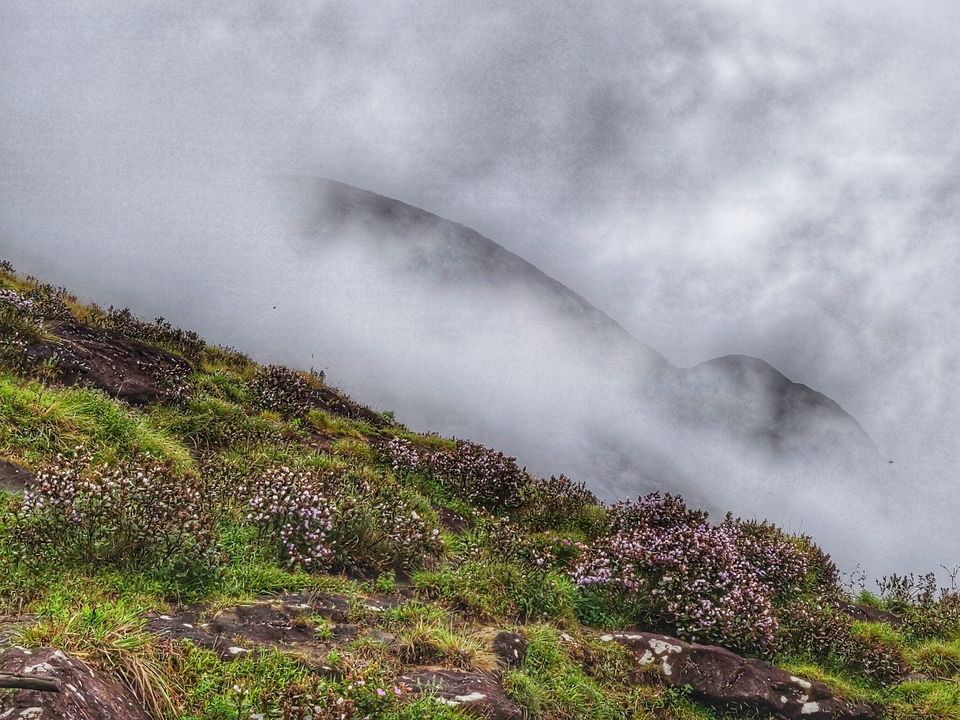 So it was the last day in Munnar and we decided to visit the Tea Museum, that is the tata tea museum. I am tea lover and so I almost bought the whole shop.  There are lots more to see in Munnar from dams to gardens but as it was already visited by me before I didn't wanted to waste anymore time and left for kochi by state bus which cost us around 131/- per person. It took almost 5hours because of the uneven roads after the floods.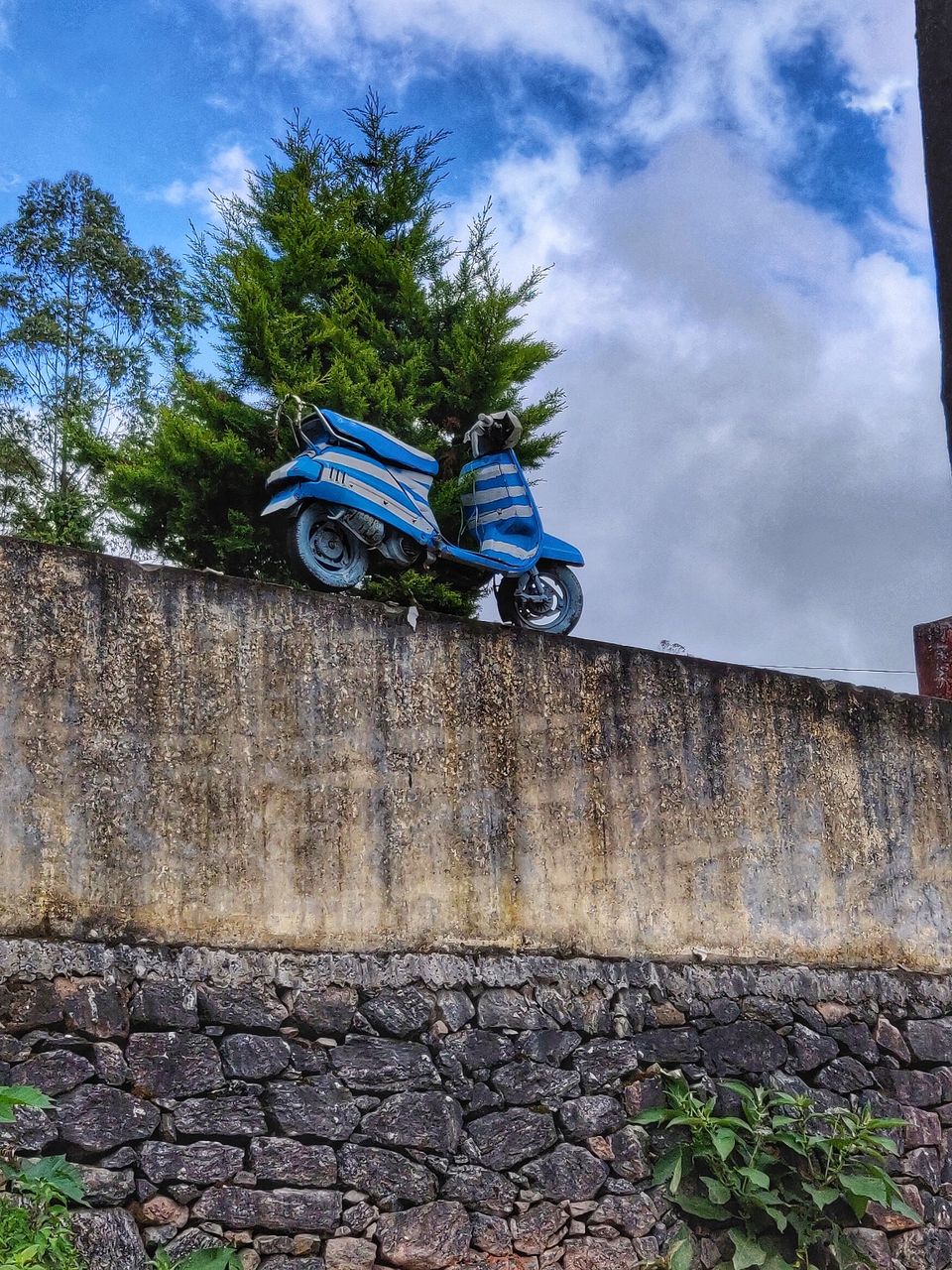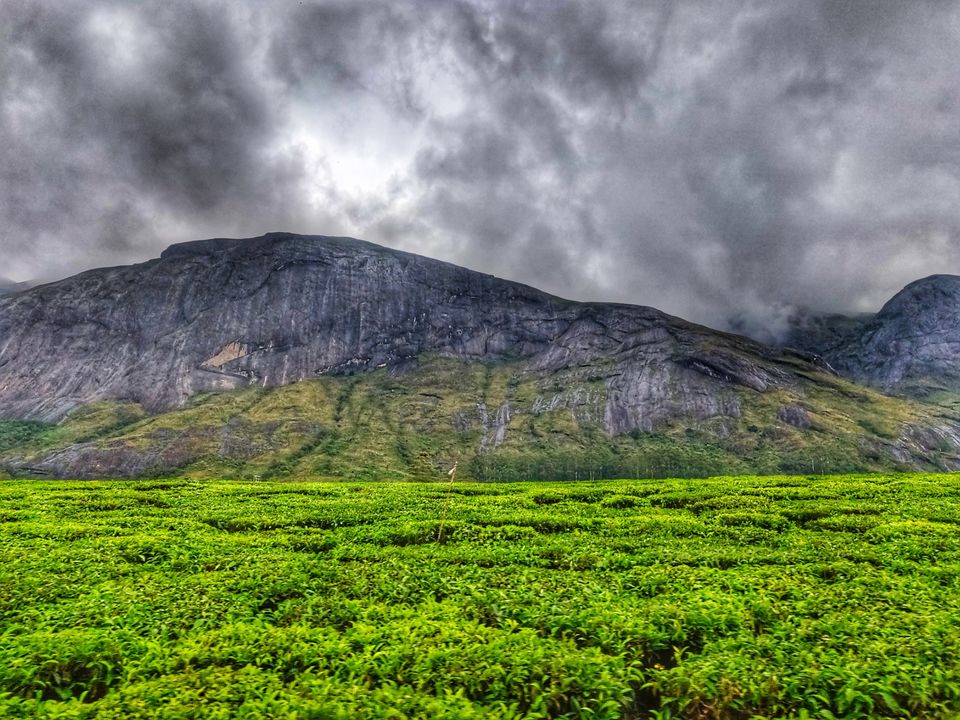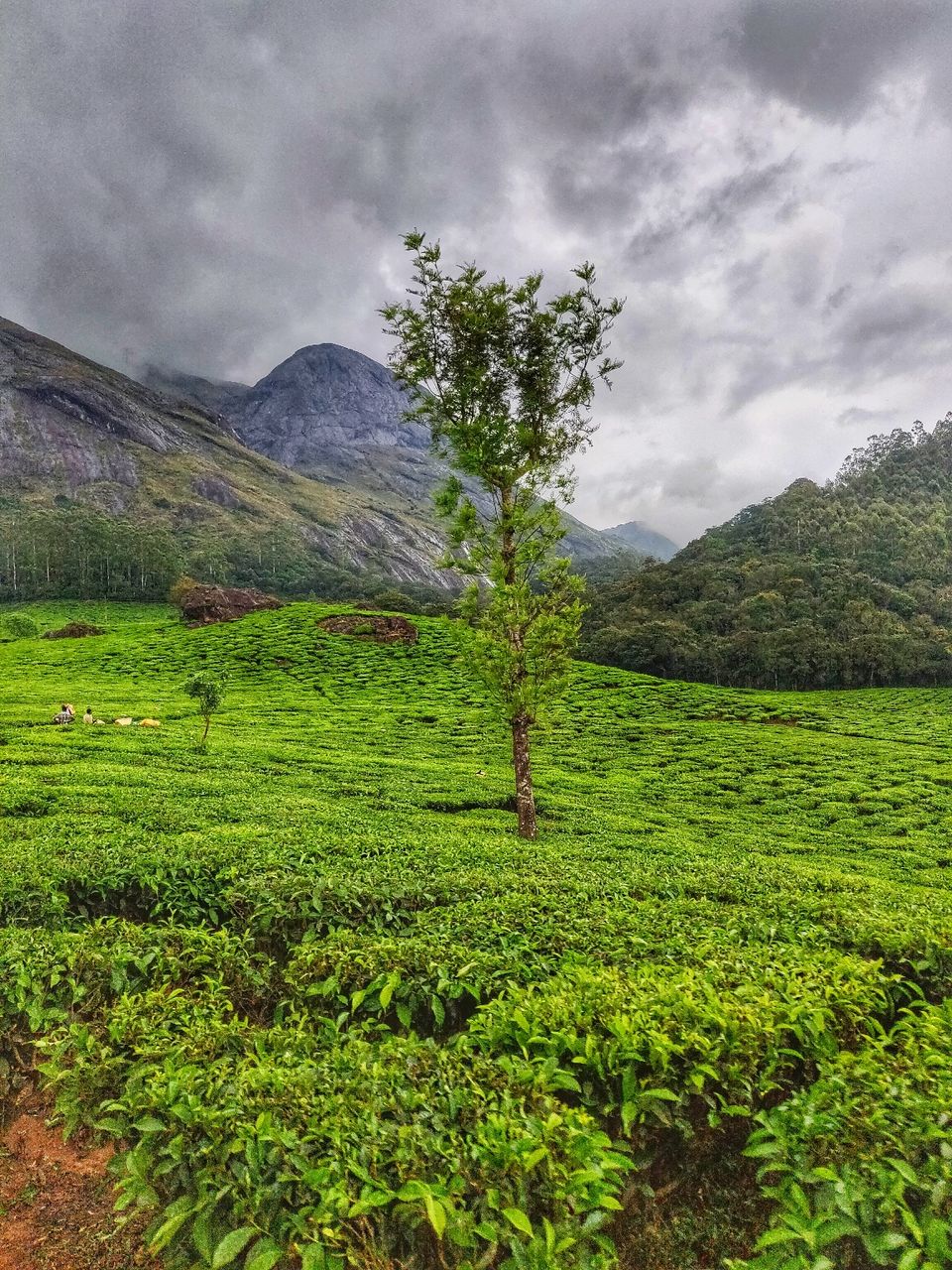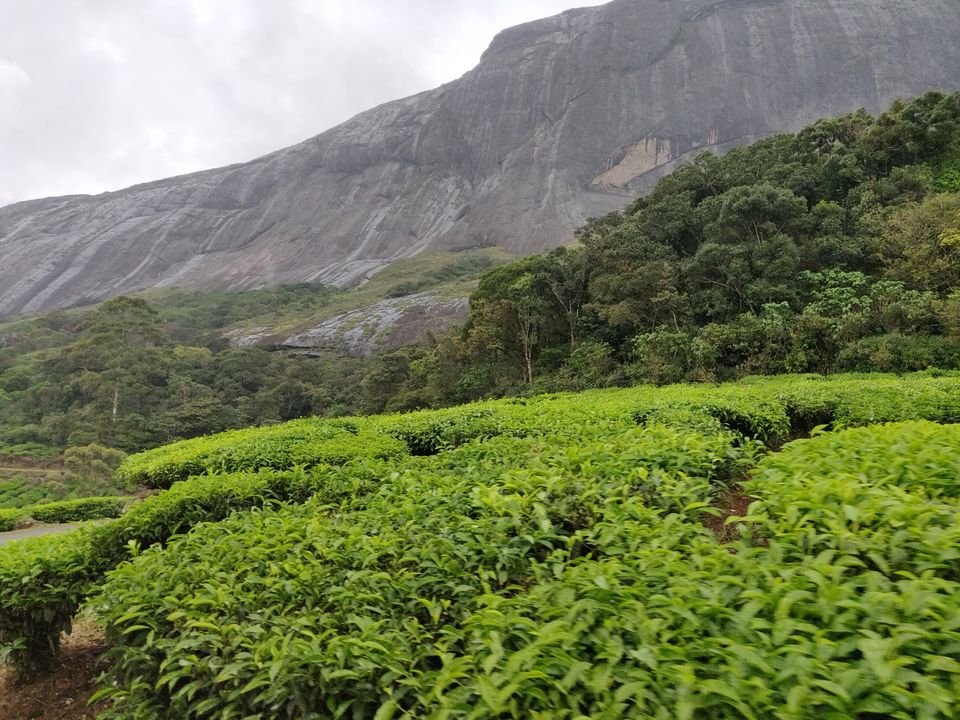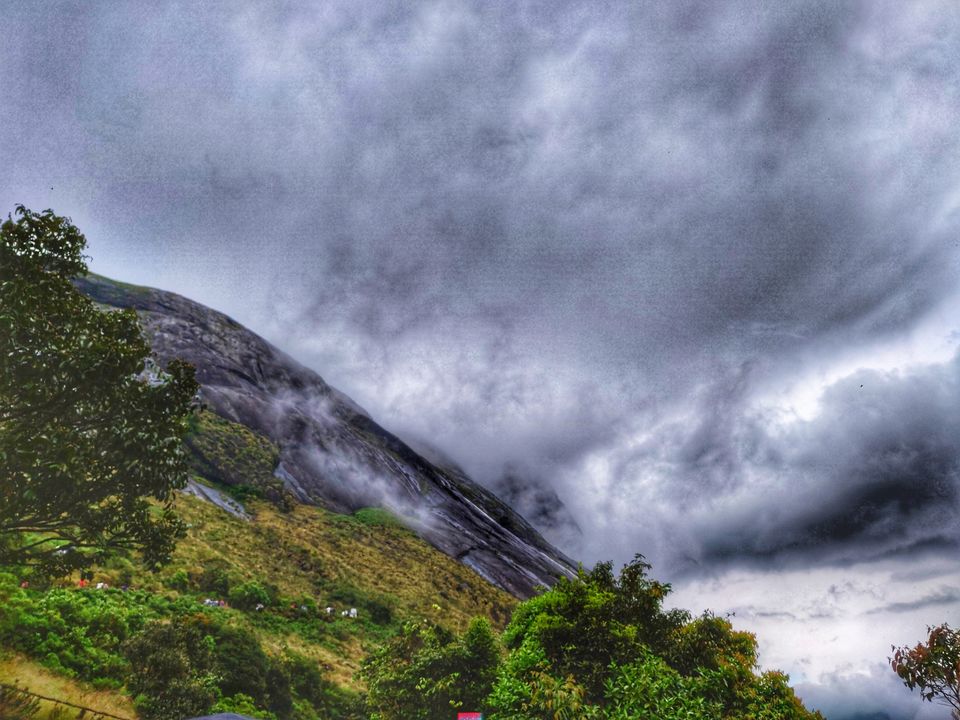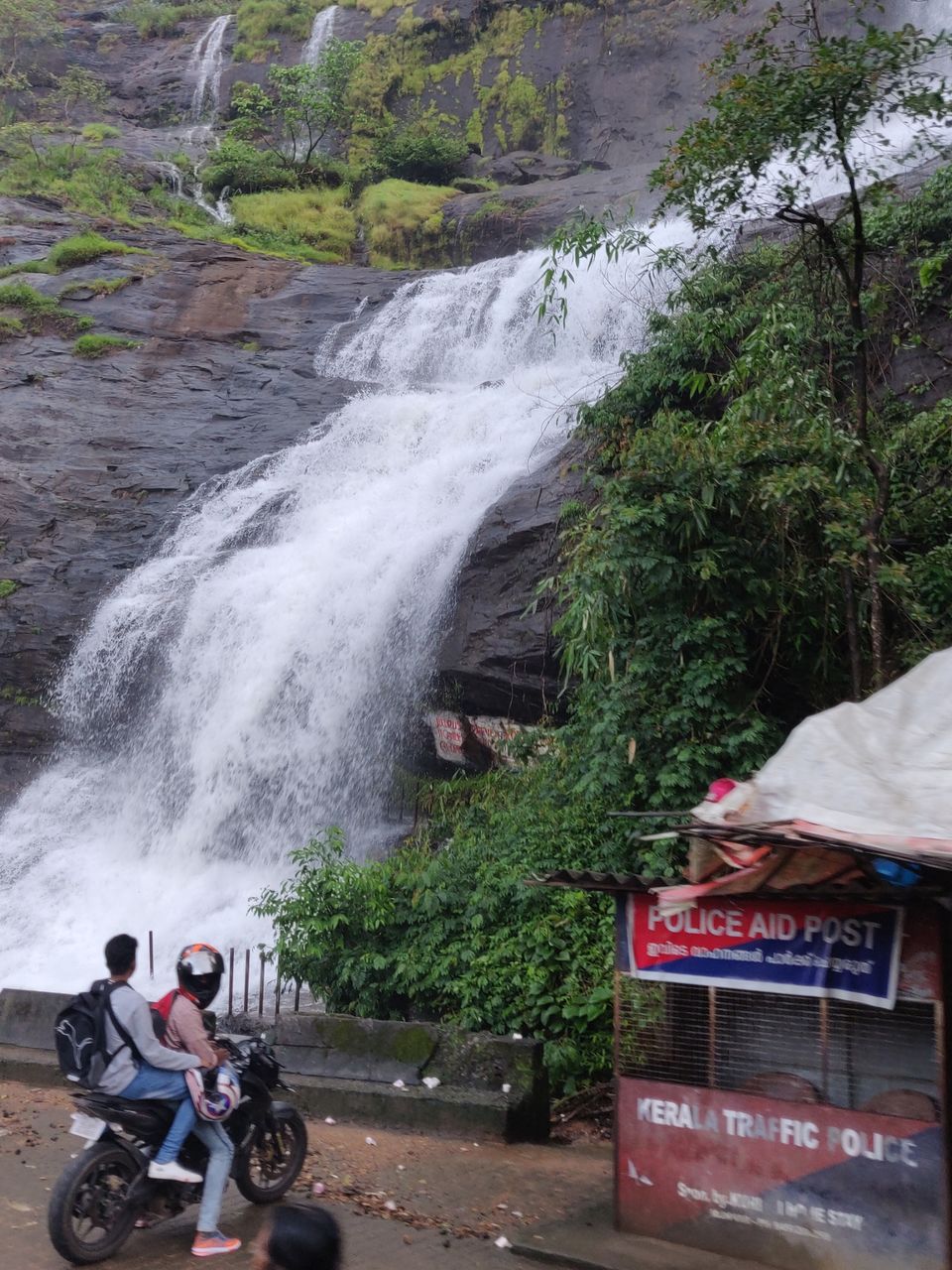 We stayed near fort Kochi. Hotels were booked through OYO.And the day was spend in chilling out.
The next day was to be hectic again.
We woke up early in the morning and got geared up for a Kochi sightseeing as my friends were new to this place and we had time toll 3pm so I thought them to show few things in Fort Kochi.
The first stop was the beaches and it continued with Fort Cochin and then leaving for Bangalore again by bus.One of it also included the Chinese Fishing Net and he were very lucky to see it working because the use it twice a day only for fishing.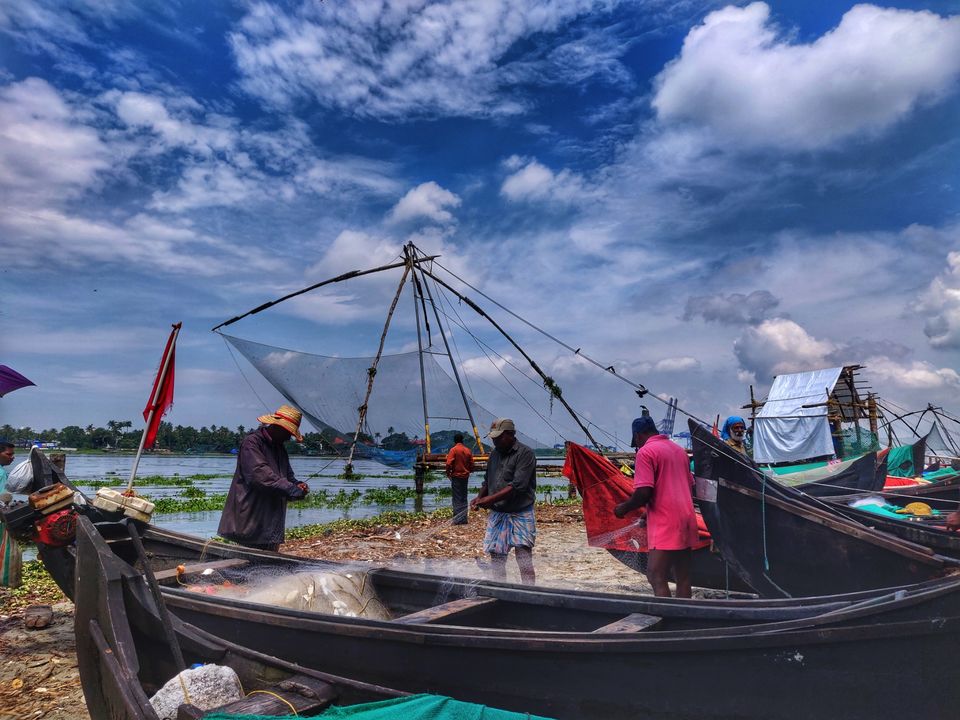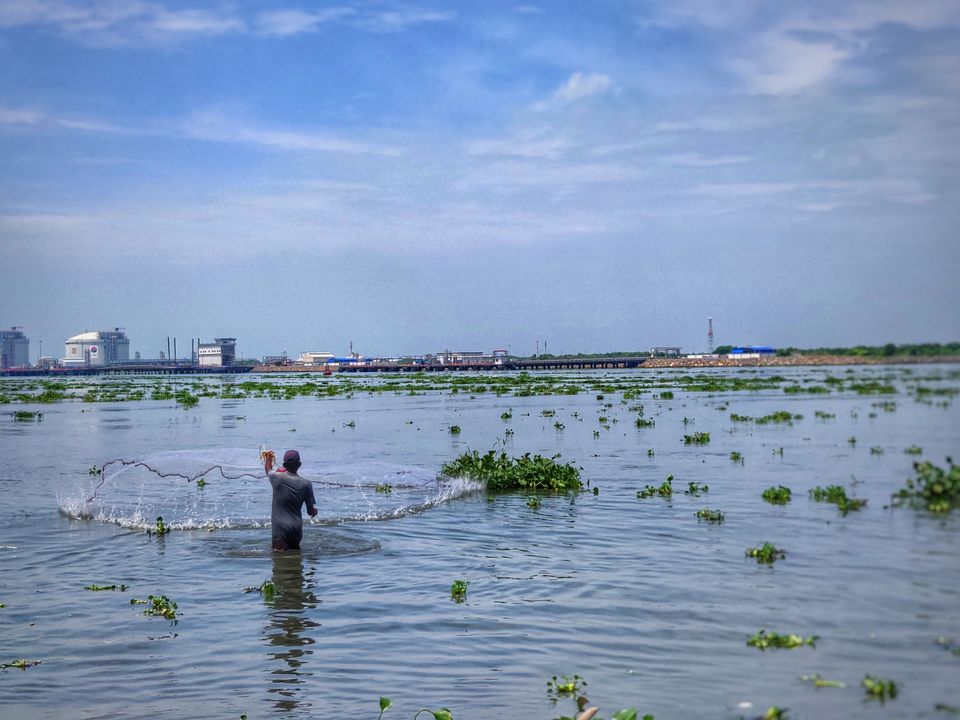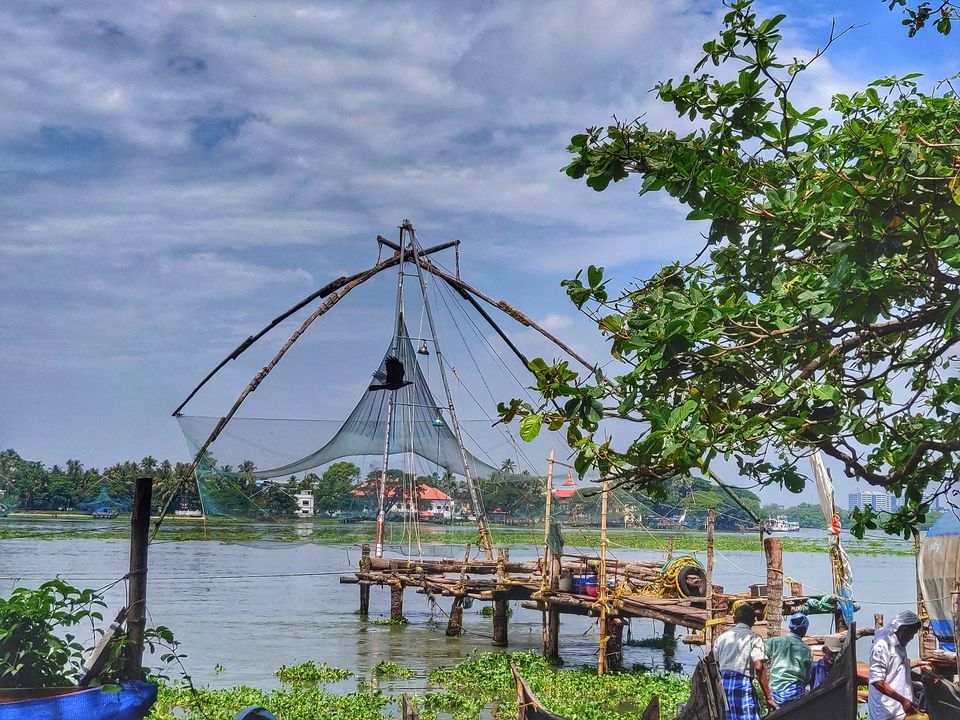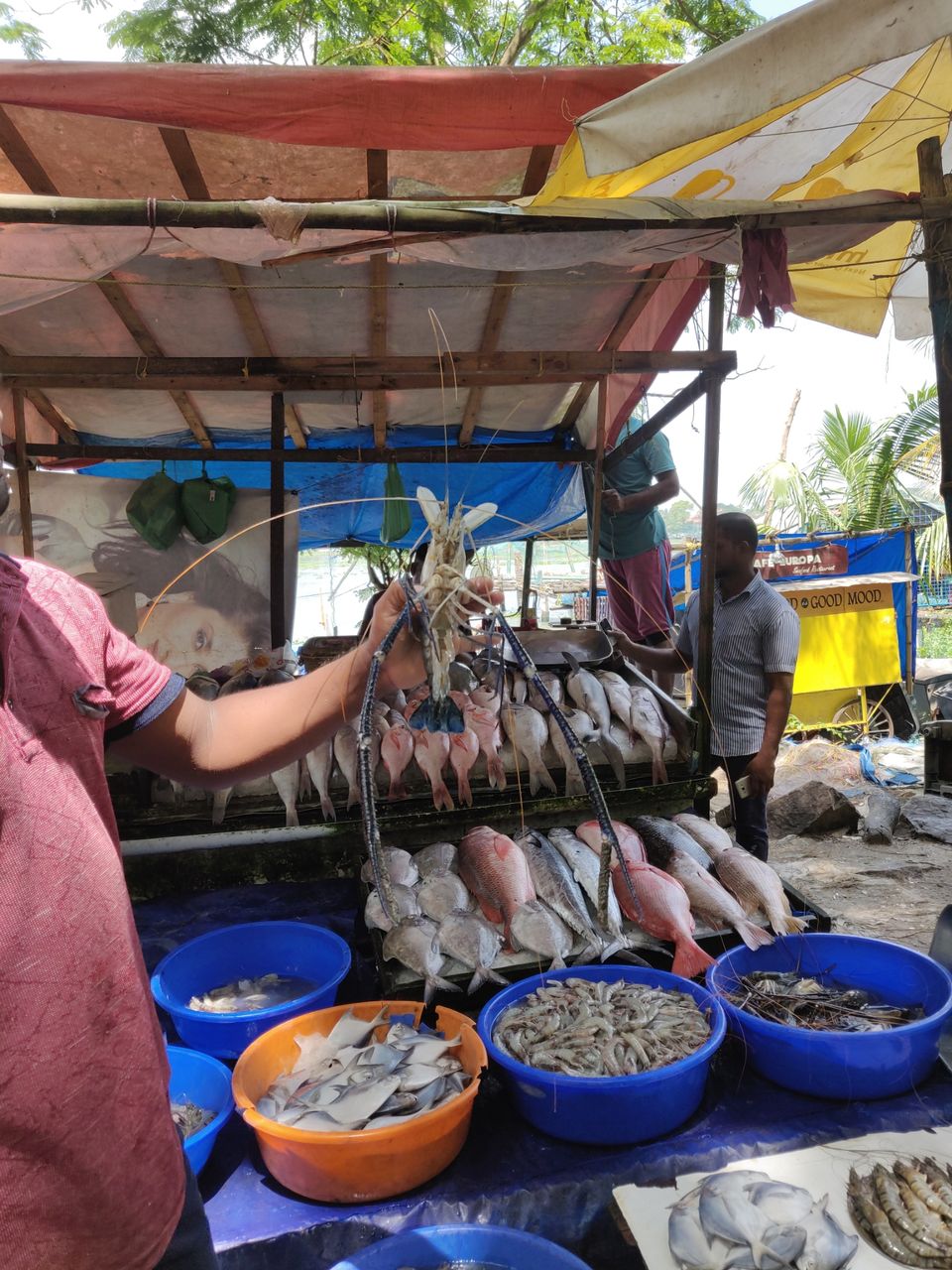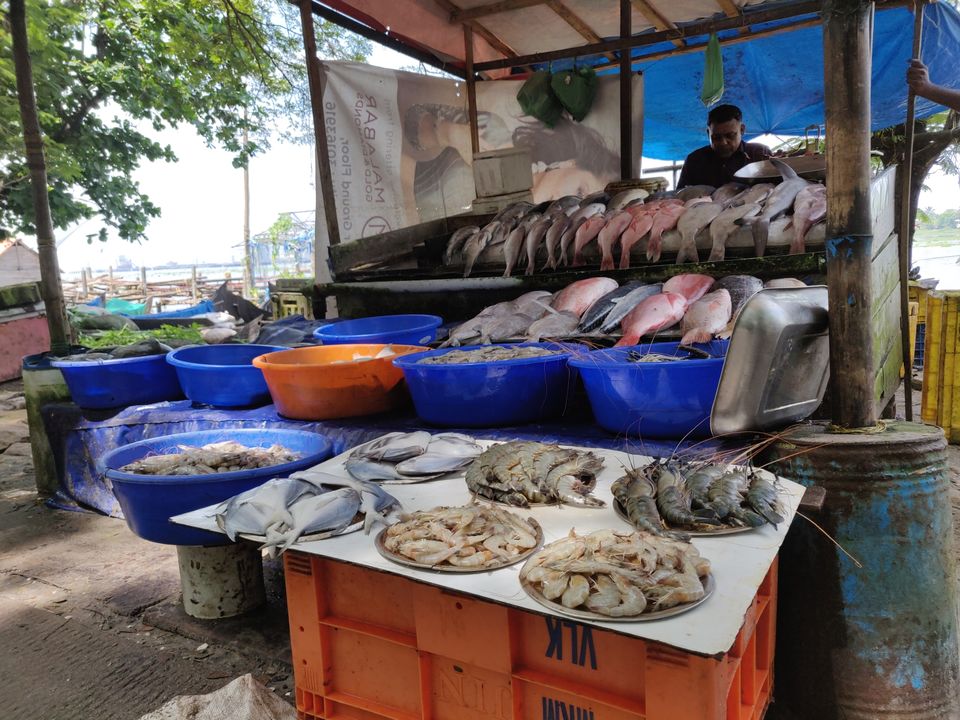 My bus was from Kochi bus station to Bangalore at around 5pm. I reached Bangalore the next day at around 9am.
After reaching, I had to rush to the airport as I had my flight at 1pm to Bhubaneswar back to my campus.
All together it was a wonderful trip with lots of self explorations and being more confident.