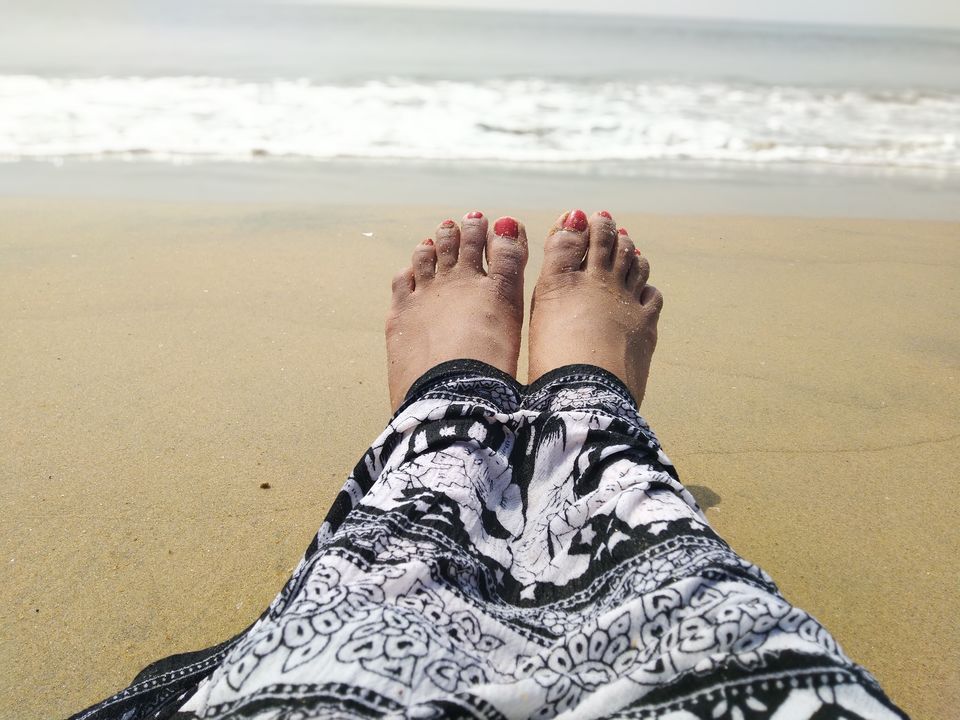 After my first solo trip, I realised that even after having the best people around me, the impulse to travel alone is strong inside me. No matter what is your relationship status, whichever age group you belong to, I would suggest everyone travel solo once in a while not just to escape from your daily routine and also, to know the real you. It's not scary to go on a solo trip as long as you know how to deal with the situation but to realise that you don't enjoy your own company. I know exactly how life changes after solo trips, that's when you step out of your comfort zone with high self-esteem.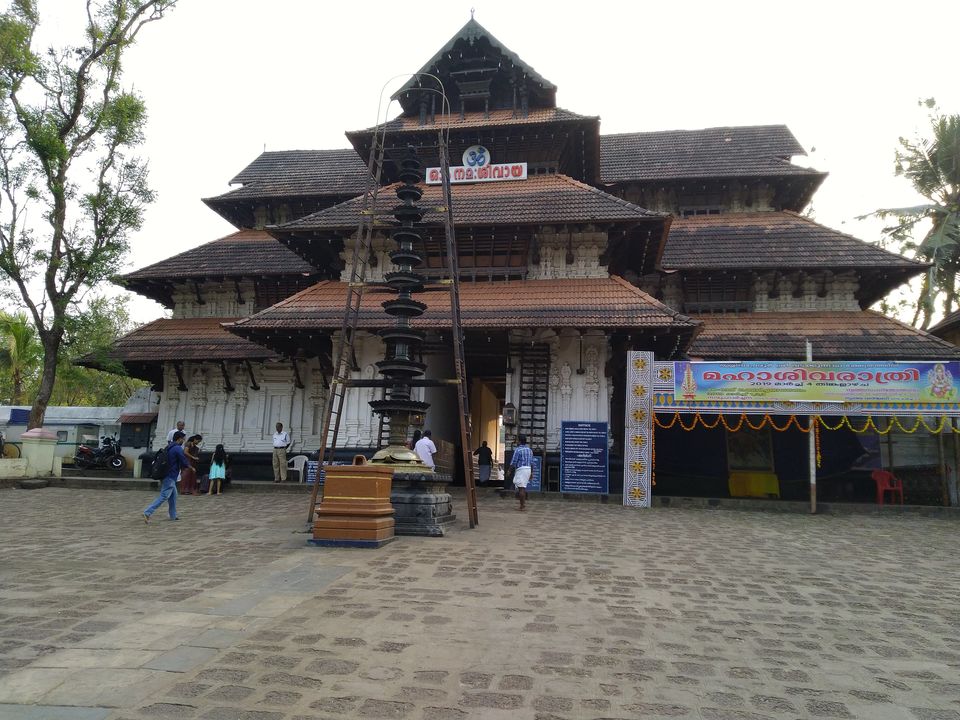 On Friday night I boarded Kanyakumari express train from Bangalore. I planned the trip in such a way that I could cover all the major attractions like temples and beaches within those two days. It was 6.30 in the morning when I reached Thrissur junction. I saw just outside, is Auto Rickshaw stand and I got myself into one of the auto directly to 'Vadakkunnathan' temple by paying him the minimum fare i.e, 25rs. This lord Shiva temple is situated at the heart of Thrissur city and surrounded by a massive stone wall. The temple scenic and spiritual ambience provoked me to sit inside the temple for 2 hours.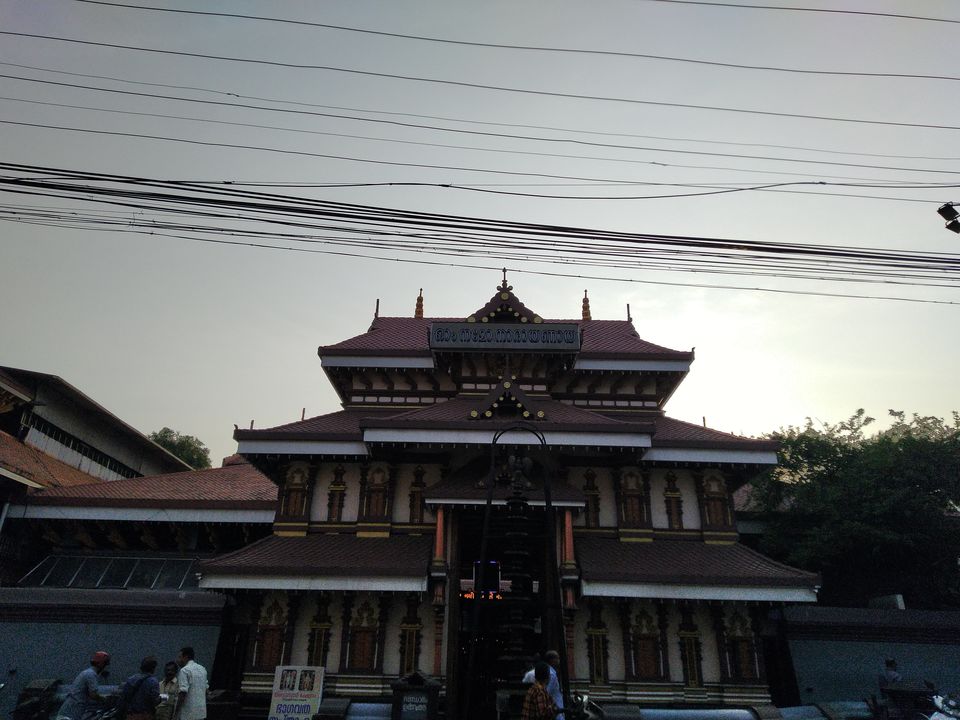 Another beautiful temple in my list to visit was 'Thiruvambady', a lord Krishna's temple. Hence this temple is just at 1 km distance from 'Vadakkunnathan' temple I decided to walk. I felt kind of spiritual inside the temple.
As I stepped out of the temple I looked at my watch it was exactly 10 am. So I had to rush to the private bus stop and boarded a bus to Guruvayur. You will get a lot of buses especially from the private bus stop to Guruvayur, which is almost 40 mins journey on a bus from Thrissur. As soon as I reached Guruvayur, headed straight to Oyo Kirhsna Residency, the hotel I booked. After checked in ,started getting ready. I literally spent 30 mins just to drape my saree, as I wanted to dress up like "Mallu Kutti". From my hotel to temple it was just 500 mtrs, so reached the temple in 10 mins by walk.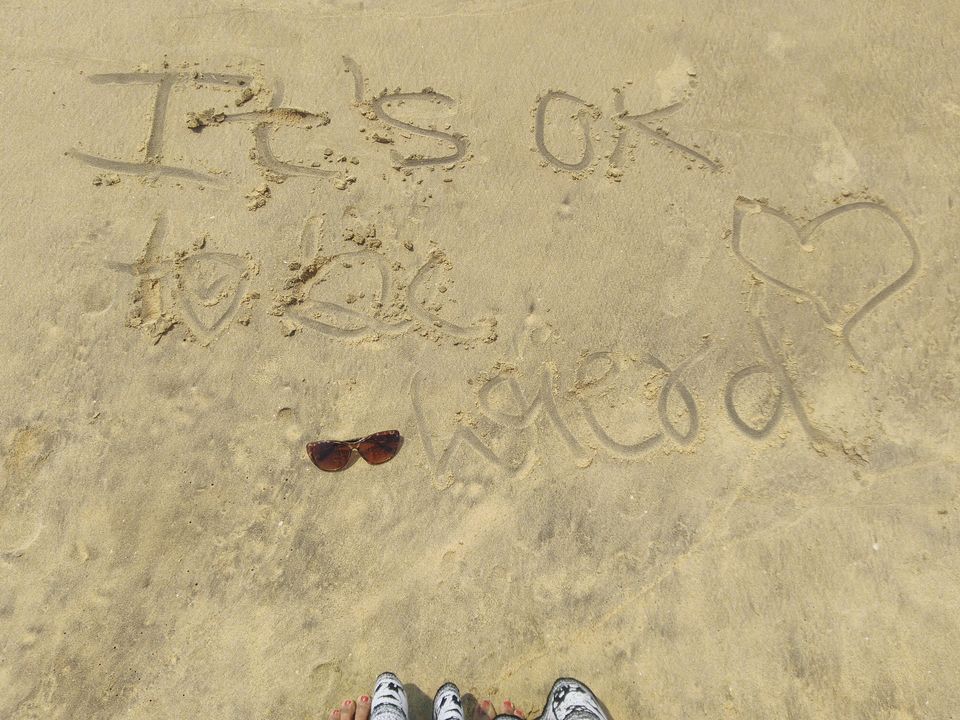 Guruvayur temple, which is a popular pilgrim and the most visited Lord Vishnu temple. This sacred place is truly meant for religious people.Unfortunately, inside the temple security didn't allow me to carry mobile phone and handbag. So I had to keep my stuff in the cloak room near the temple along with footwear paying some amount(less than 20-30 rupees). Trust me, it was worth waiting 2 hours for 10-sec darshan of god. By the time I came out of the temple, it was 3 Pm and was starving. Luckily found one veg restaurant close to the temple entrance and had tummy full Kerala meals. After that, I came back to my room to take some rest. Other places one can visit near Guruvayur temple are the Elephant Sanctuary at Punnathur Kotha and Mammiyur temple. In the evening walked to Mammiyur temple but skipped Elephant Sanctuary. I reached back to the hotel room the temple around 7 pm and had food, later slept off.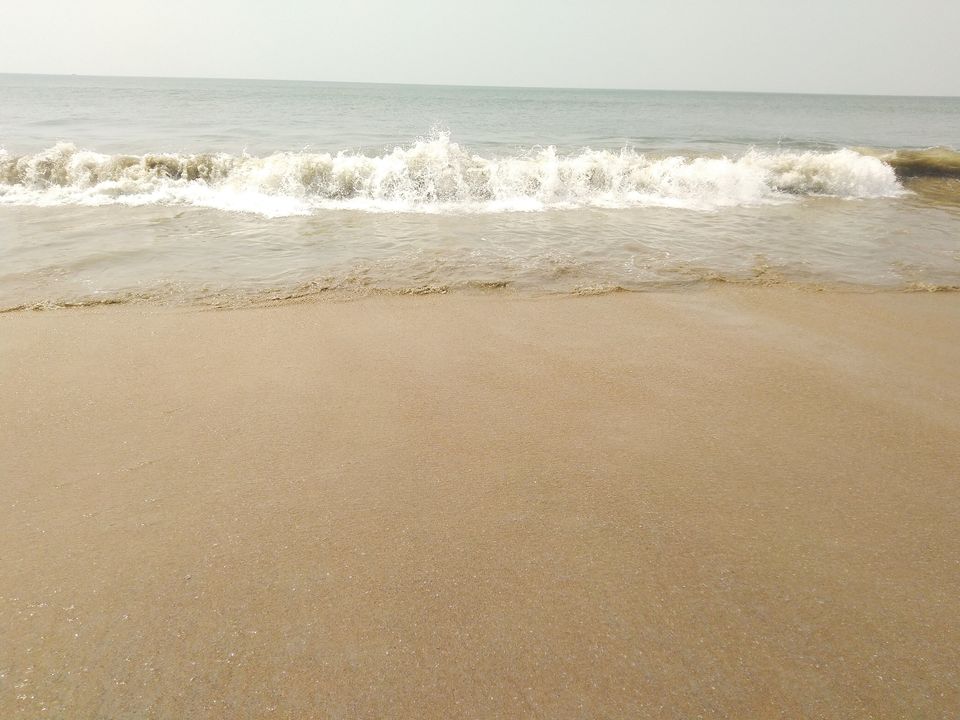 Next day morning my plan was to explore the beach side of Thrissur. I inquired locals about the transportation facility, beaches and how safe is the place etc. Most of the people suggested me to take a bus to 'Thalikulam', which is the closest bus stop to both Snehatheeram and Vadanapally beaches. Guruvayur is well-connected by buses to nearby places. From the bus stop, I took an auto to Snehatheeram beach. The auto guy demanded 70 rupees for 3 km distance journey, cause he knew that I was a tourist. It is the most clean, clear and also have good amount of rocks formations around the beach. I chilled out, played with sea and left to Vadanapally beach.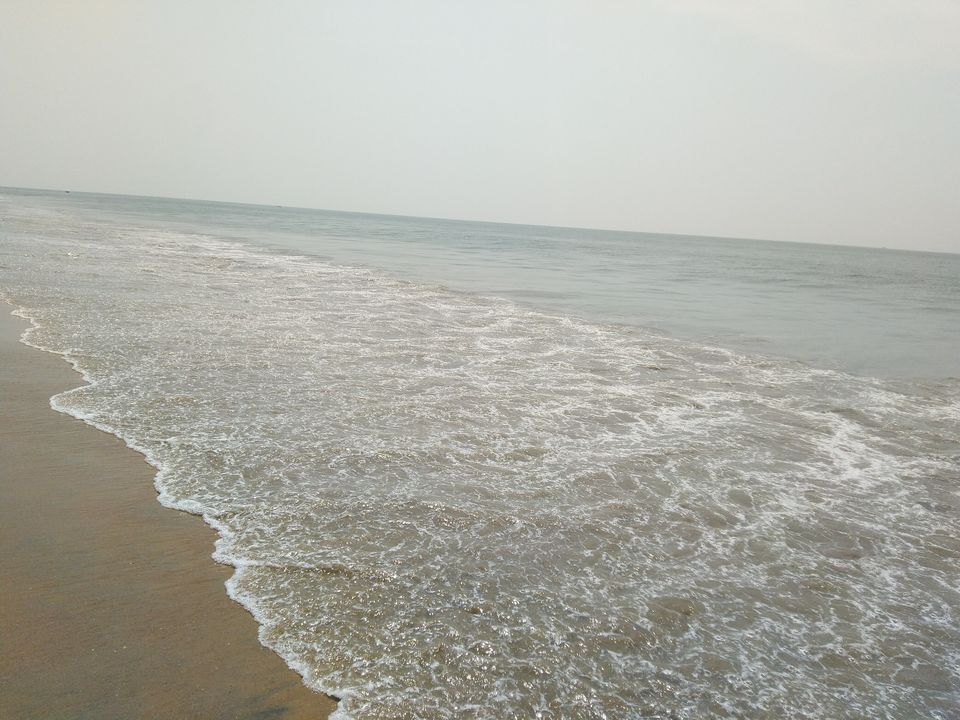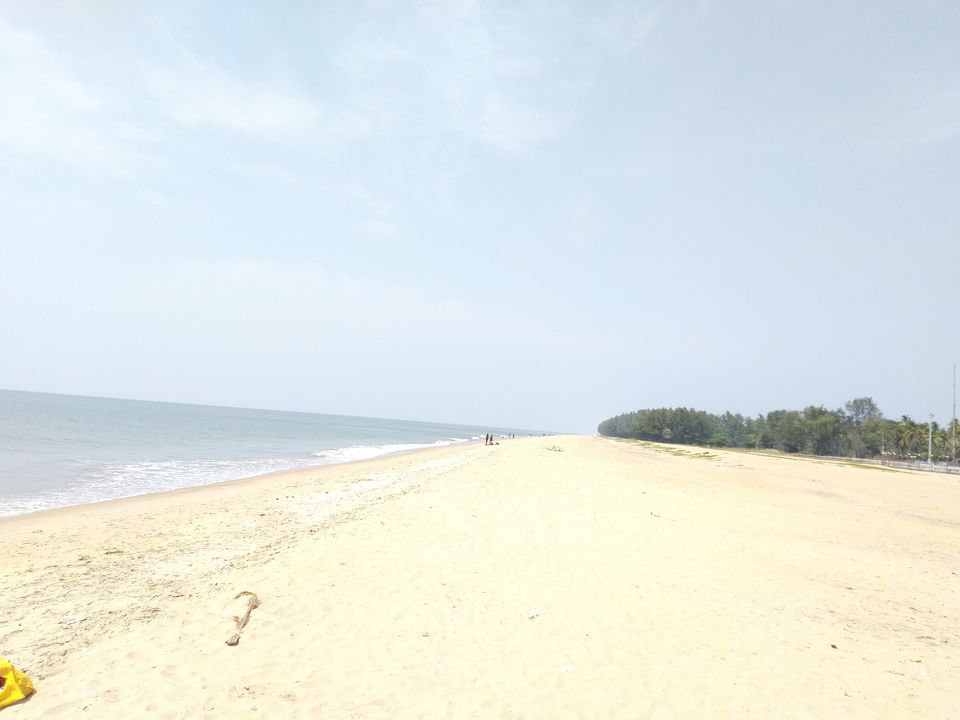 Vadanapally beach is less crowded and the beautiful beach I ever witnessed. This beach is sure to relax and will rejuvenate you. Also, offers the most silent and serene atmosphere to its visitors. I enjoyed my solitude without being disturbed by anyone. The last beach to visit as per the plan was Chavakkad. I boarded a bus back from Vadanapally to Chavakkad and arrived at the destination around 2 pm. This beach was a bit crowded and sunny. I didn't do much, just clicked some photos and left to Guruvayur.

Later had my food and checked out of the hotel around 6 pm. I must say, my hotel people were very kind and helpful to me. It was so hard for me to say goodbye to Thrissur. Meanwhile, I was happy about carrying good memories with me. Finally boarded a bus way back to Bangalore at 8 PM on Sunday night.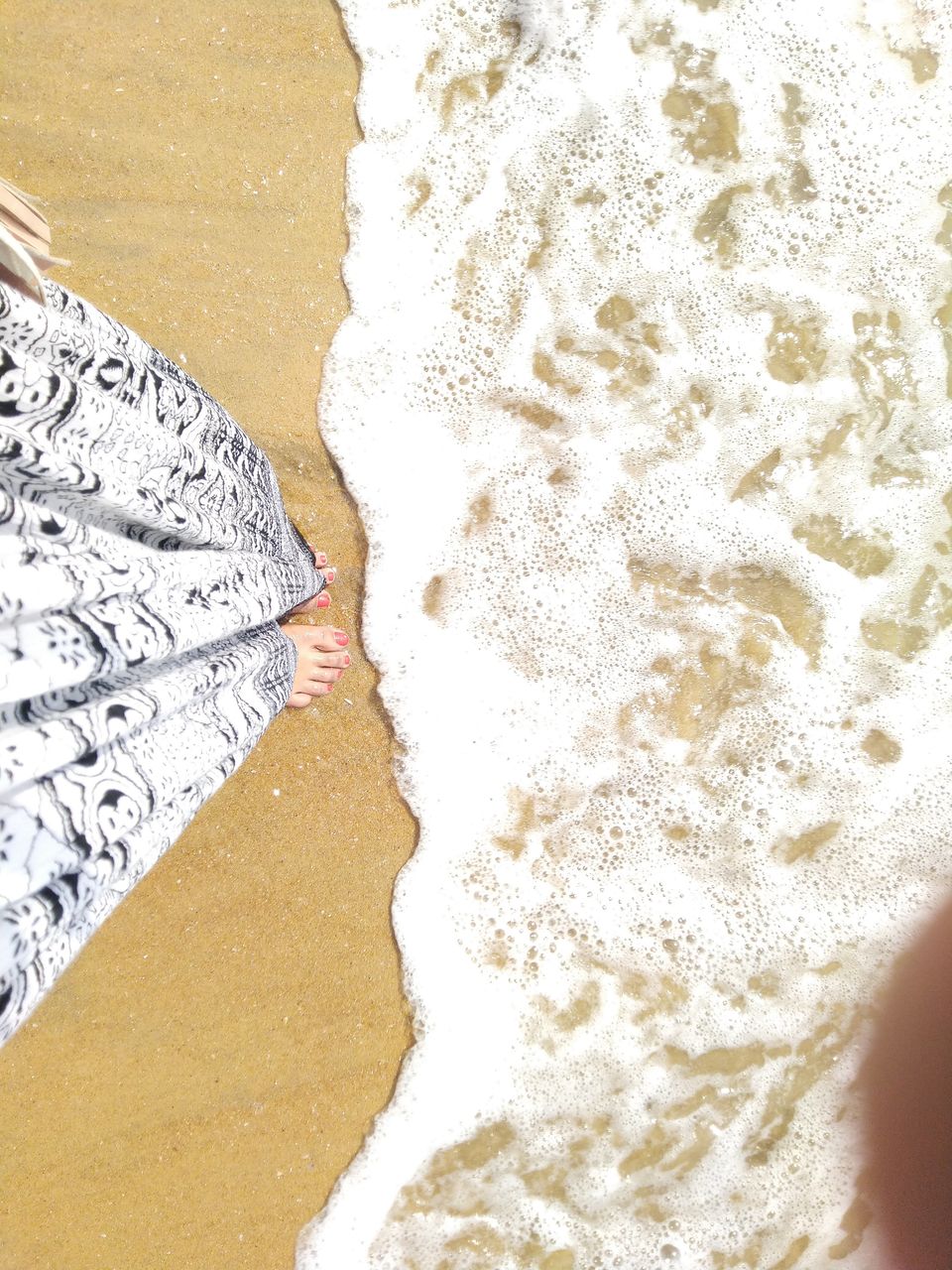 I would recommend Thrissur as the safest place for a solo trip, especially to a woman. One herculean task was to find a pure veg restaurant, except this everything else was perfect. Travelling in Kerala without knowledge of Malayalam language is not going to be an issue cause majority of people speak English. I met a lot of people on this trip and had great fun with most of them. What about pics? you can give your camera to tourists or strangers near you at your own risk( lol).