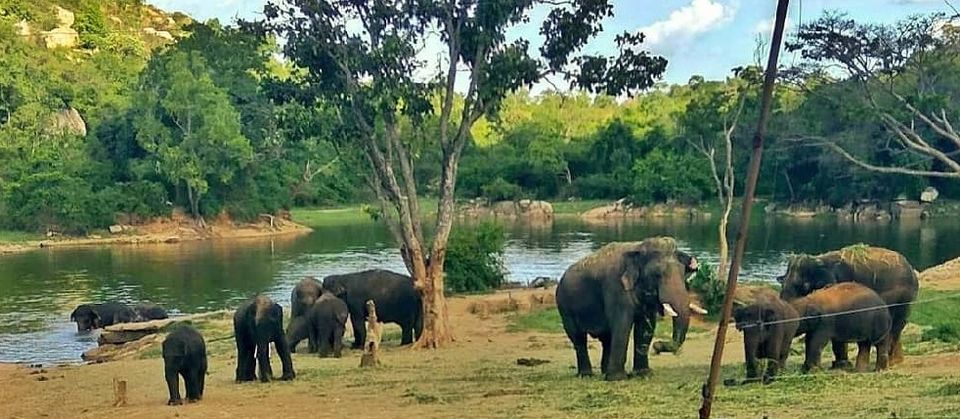 The second time I visited Bannerghatta National Park (BNP) was in 2018 with Priyanka. We planned to start early so that we reach there by 10:30-11:00 covering around 35 KMS from Whitefield to BNP. Morning is a good time to see most of the animals as after breakfast they love to spend time outside with their family.
The first park was the residence of Deer (bara-singha), Biason (apna bhensaa), Sambar Deer, they were either taking a nap or still finishing off their breakfast. We saw few of them and moved on to the park of Bears. There are lots of black bears in the park
Next park was of Tigers, you can see lots of tigers here, you would never see in any Zoo. They were grouped with their family. Each family had it's own territory. Then we moved to white tiger park, it's a rare specie which you can find only in few places.
After spending about an hour there we moved down to BNP, Zoo, there you can see white peacock, elephants, you can even take an elephant ride, snakes, birds, crocodiles, gharial (crocodile family animal), a small aquarium is also there.
The Bannerghatta National Park was founded in 1970 and declared a biological reserve in the year 2002. The butterfly park is a part of this national park and a popular tourist destination.
The safari buses are seating only - the windows have grills but there are openings to put a camera and/or binoculars. The large area that the safari takes you through is fenced in and there are entry/exits to different portions of the safari (lion safari, tiger safari, bear safari etc). It takes about an hour as they stop whenever they see animals.
For us, the highlight was the great sight of a bunch of happy-looking lions running into the forest when they were released. Also saw white tiger, bears, deers, etc. Truly a marvelous experience.
📍 Bannerghatta National Park, Karnataka | June 2017
Photos shot on iPhone SE