It's new year and me along with my friends were planning something different. Even after being in Chennai for more than 1 year,I haven't seen sunrise. So the very first idea was to feel the first sunrise of new year. We googled the sunrise time and prebooked a cab the previous night. We started at 5.30 am to Eliot's beach in Besant Nagar  from mugalivakkam .  It took half an hour to reach there. The place looked calm with pink sky lying above us. The  cool breeze rose goosebumps on our skin. The view of sun rising from the horizon was spectacular.  Yes,it was morning......
We walked on the beach watching the flock  of birds. 
Right near the beach is the Velankanni church.  Even though the church was crowded with devotees,there was a peaceful atmosphere. We offered our prayers and  came out of the church.
When in Besant Nagar Beach,eat at Murugan idli shop. This place serves best idli with numerous chutneys though bit expensive for the quantity they are providing.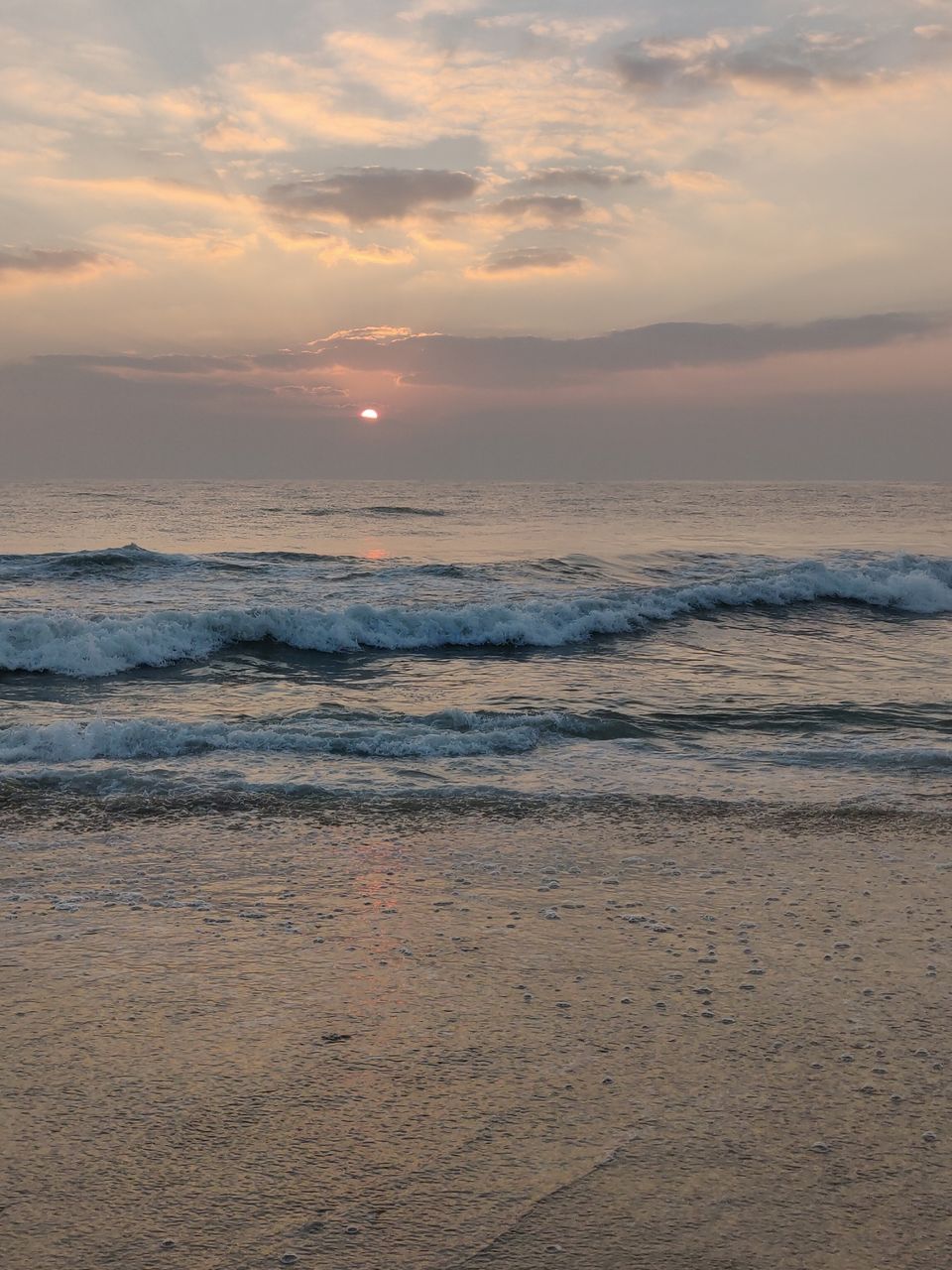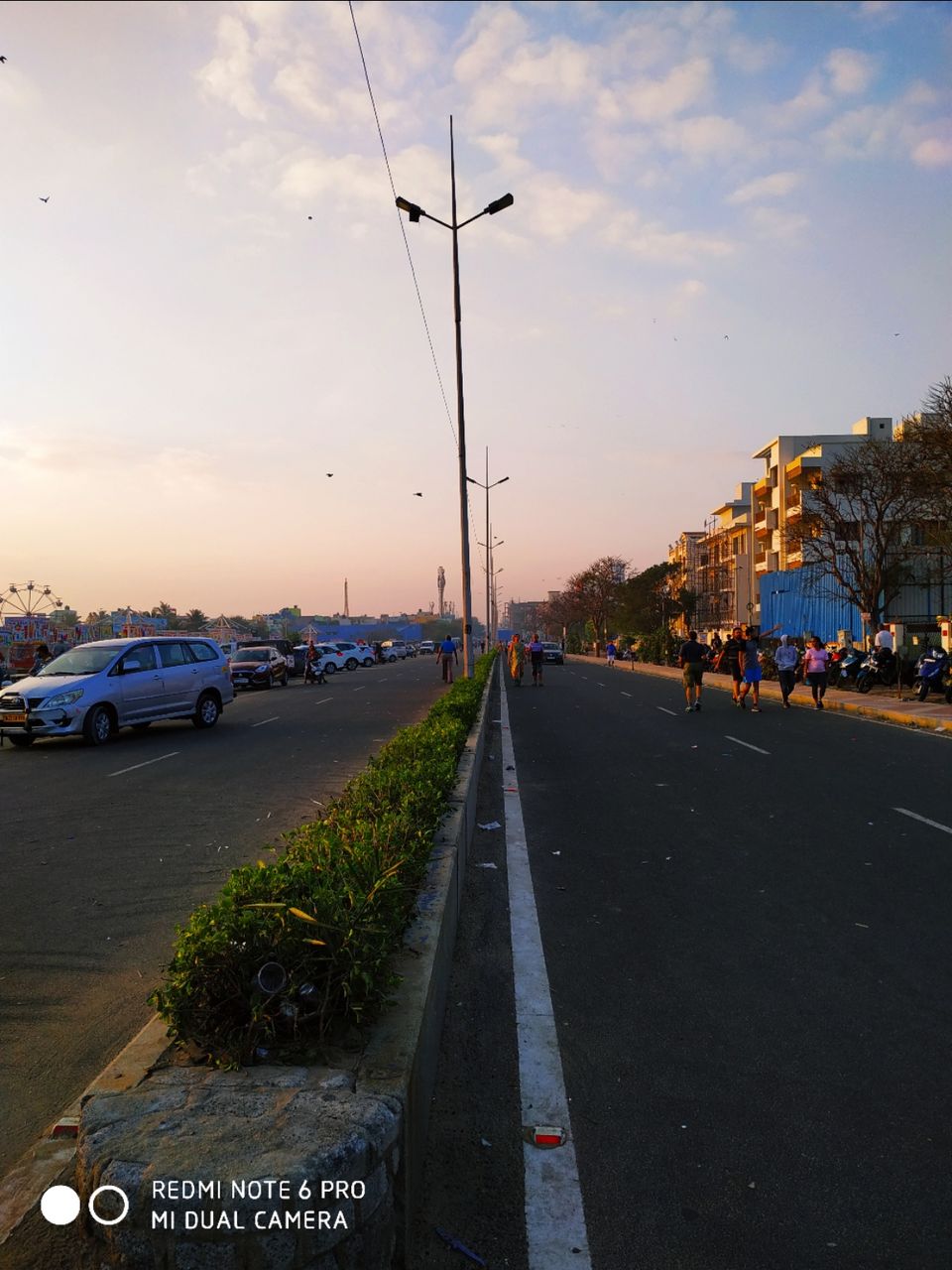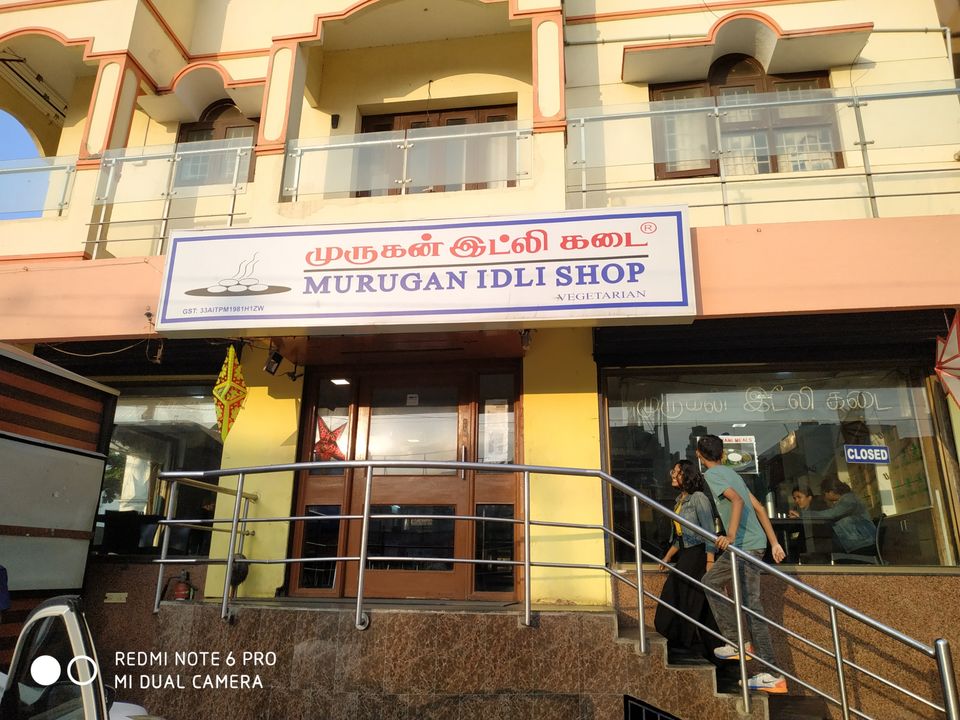 Our next destination was Vedanthangal Bird Sanctuary.
We reached Guindy railway station by cab and boarded train to Chengalpet.The ticket costs 10 rupees per head.  The train was crowded and there was no seat available. We were literally counting every stops and at about the 6th stop,we finally got seated. There are 17 stops between guindy and Chengalpet in the  1hr journey.
The view along the way was very pleasant as the train speeded along Kolavai lake side.
After a one hour journey,we reached Chengalpet railway station.
The bus stand is located very near to railway station and we had to board the bus to Vedanthangal. We immediately got a bus , bought the tickets (20 rupees  per head)and it took 1hour to reach our destination.
We enjoyed the scenes from the running bus. There was greenery all around.  Sometimes,herd of cattles blocked our way and we could enjoy the real village side view.
The ticket price was 25 rupee per head and for taking photographs,an additional amount of 50 for mobile phone had to be given.  We entered the birds paradise and it was beautiful.  A lake with trees full of birds,long path lying adjacent to it for bird watching with a bird watching tower were the main attraction. With binoculars,we could get a better view of the birds.
The place wasn't crowded much.  We could feel the breeze as we walked along the path. We saw wide variety of birds(names of which are hard to remember). After taking a walk for nearly 1 hour,we stepped out.  Expect some fruit vendors and bajji stalls, no restaurants were available nearby. We had spiced guava and satisfied our hunger.
The next bus was about to start at 2.30 pm and we got inside the bus. A good nap of one hour in bus took us back to Chengalpet.  The next aim was to sate our hunger. We went to  hotel Sri Muniyandi Vilas and the food was okay.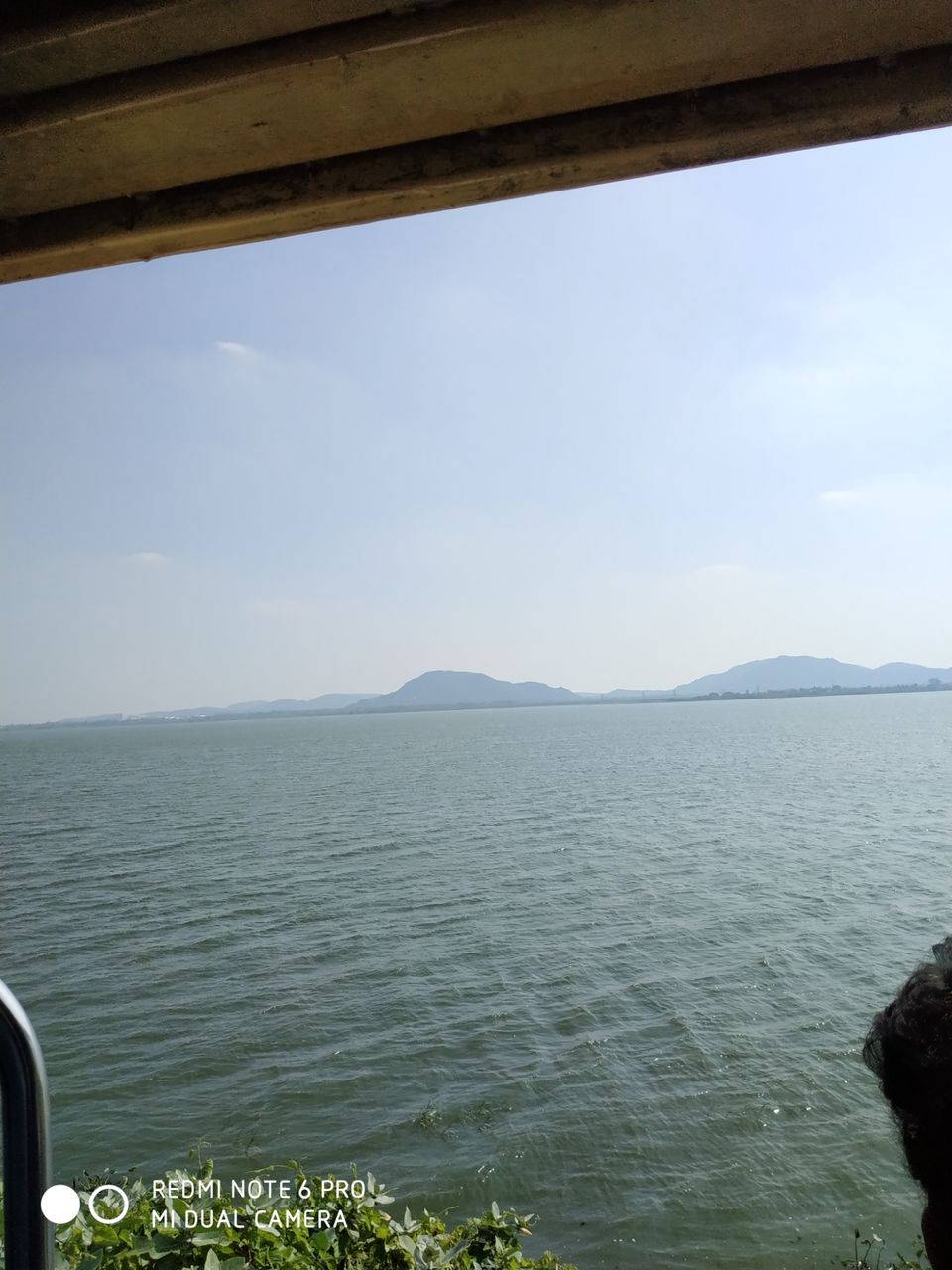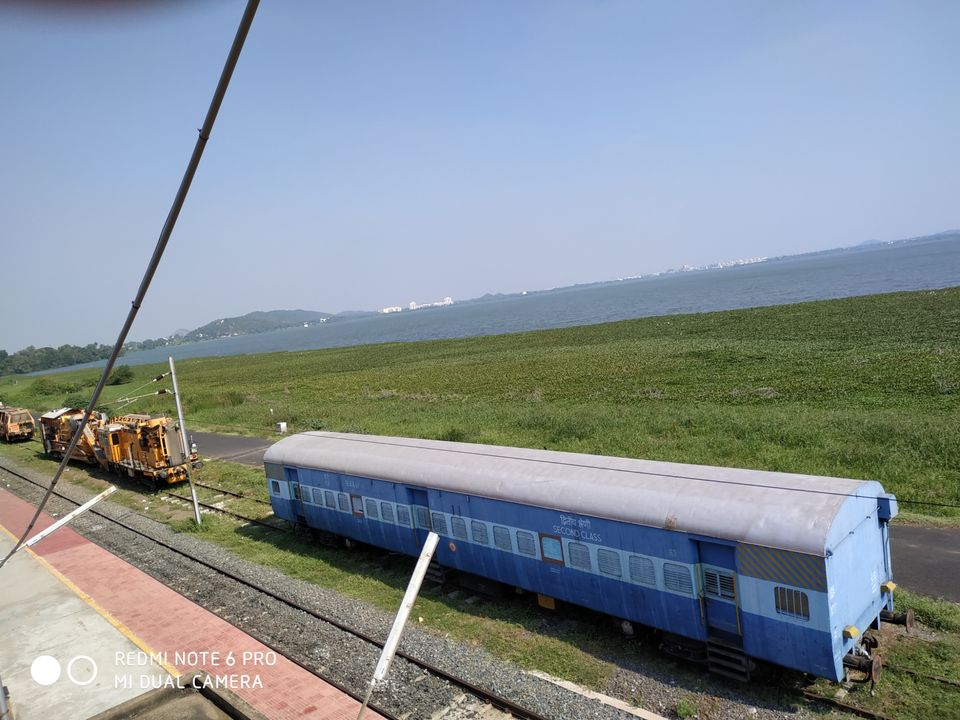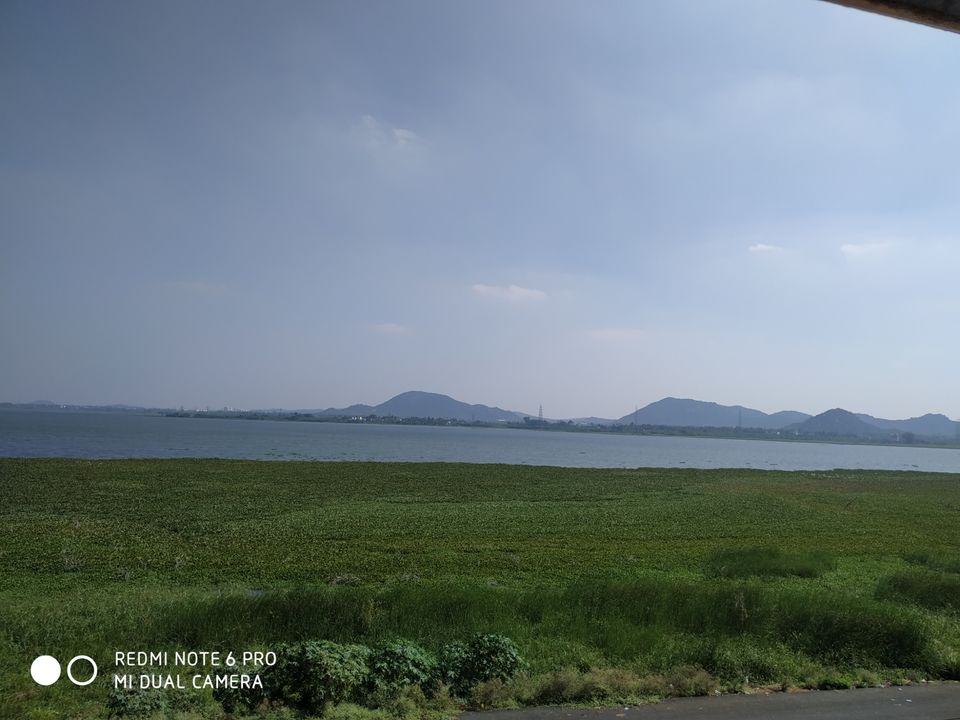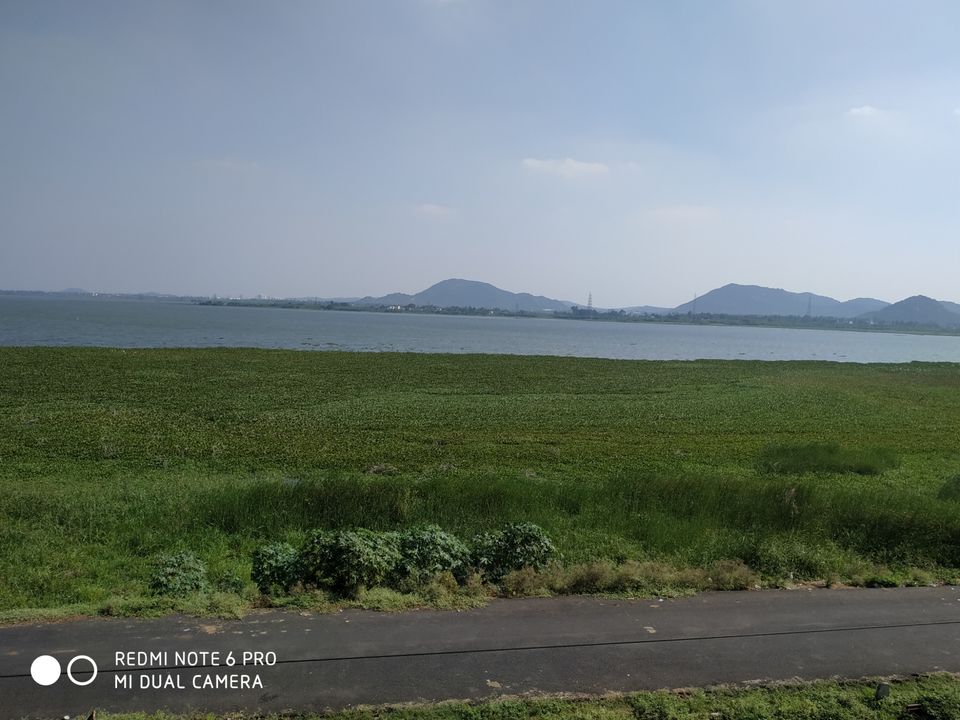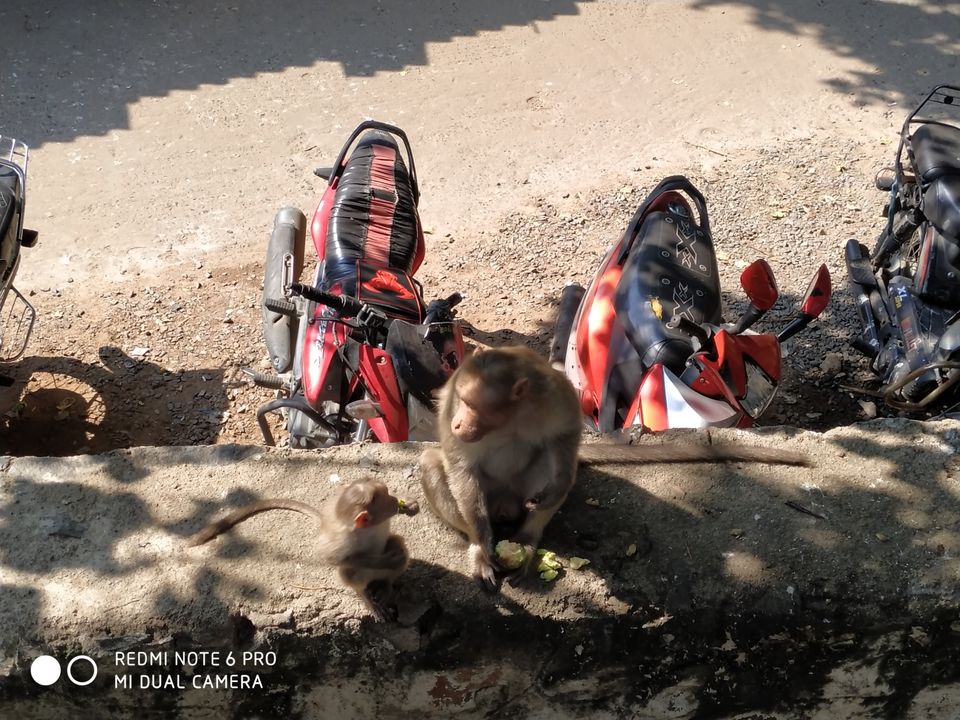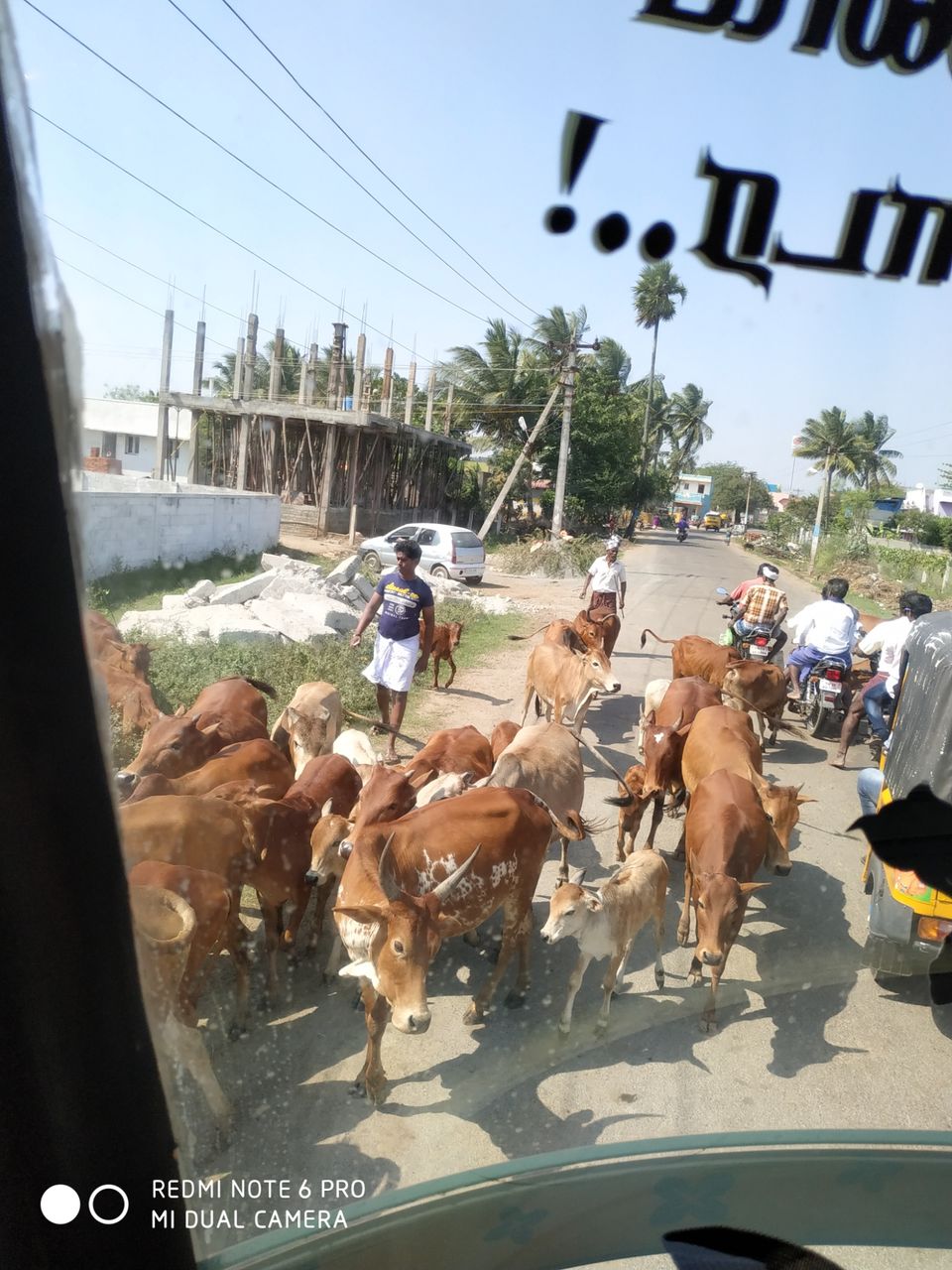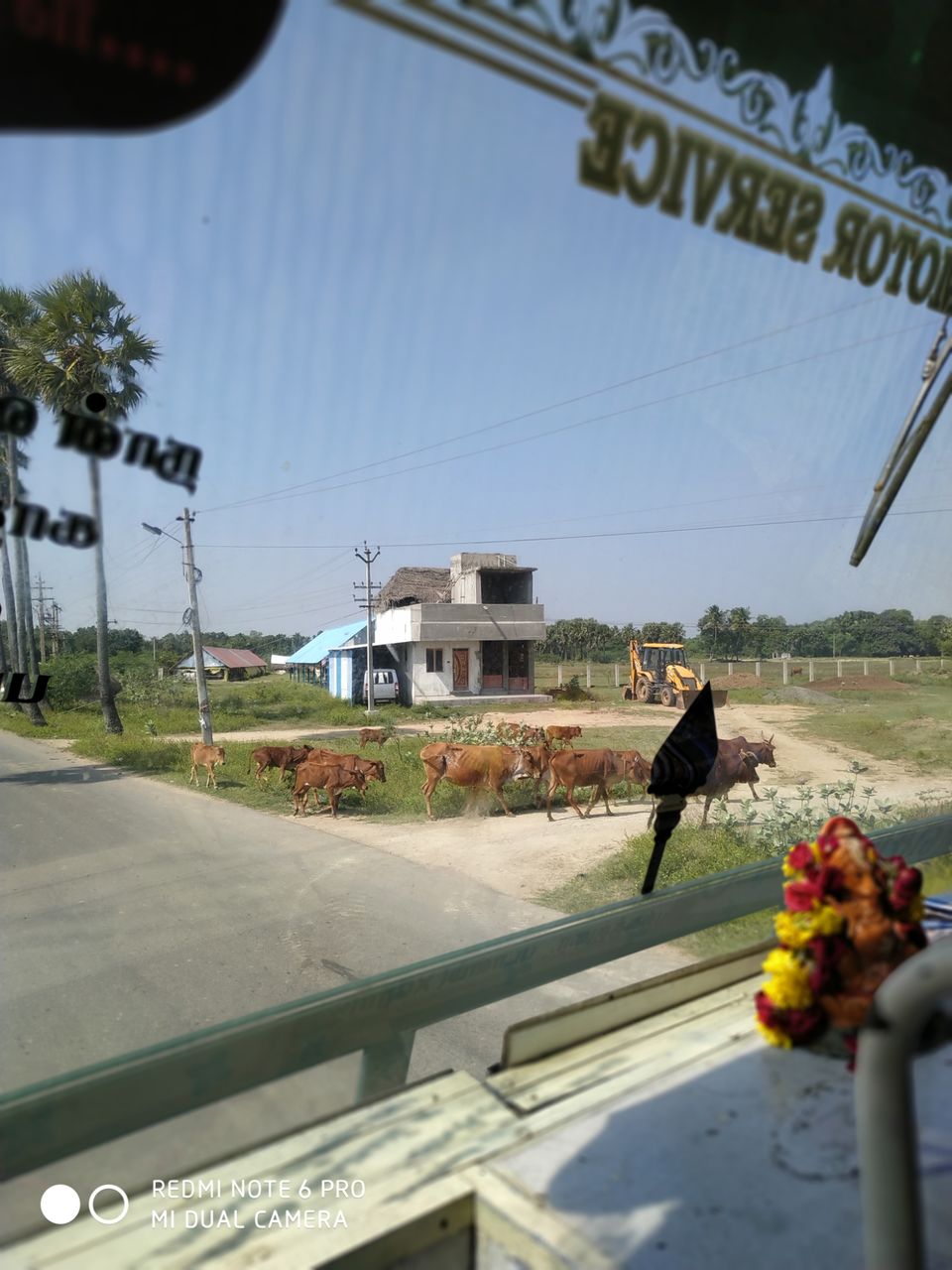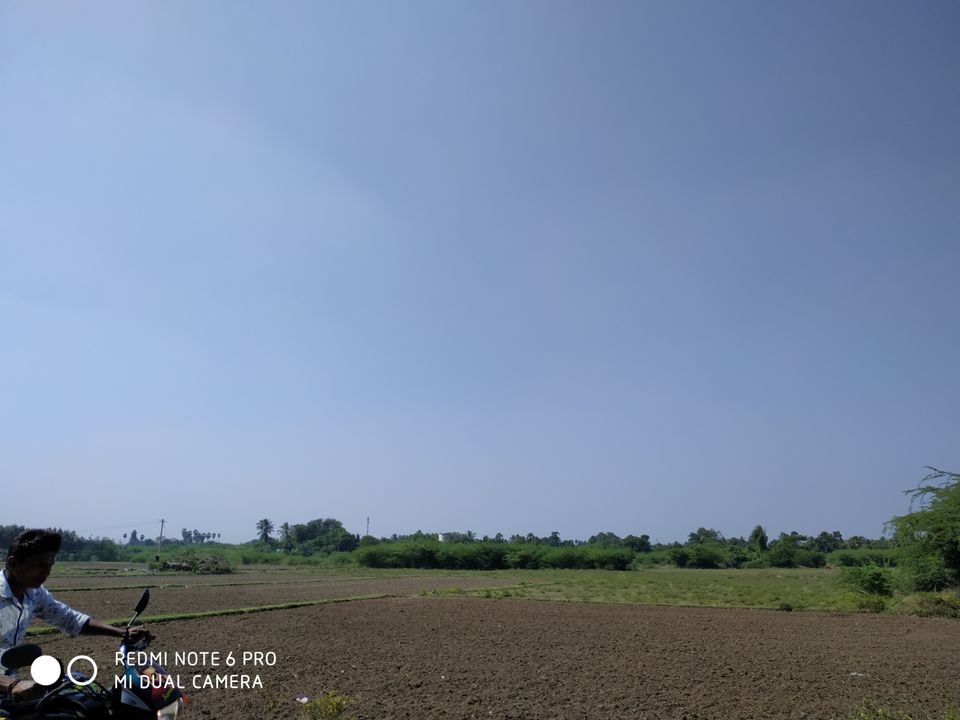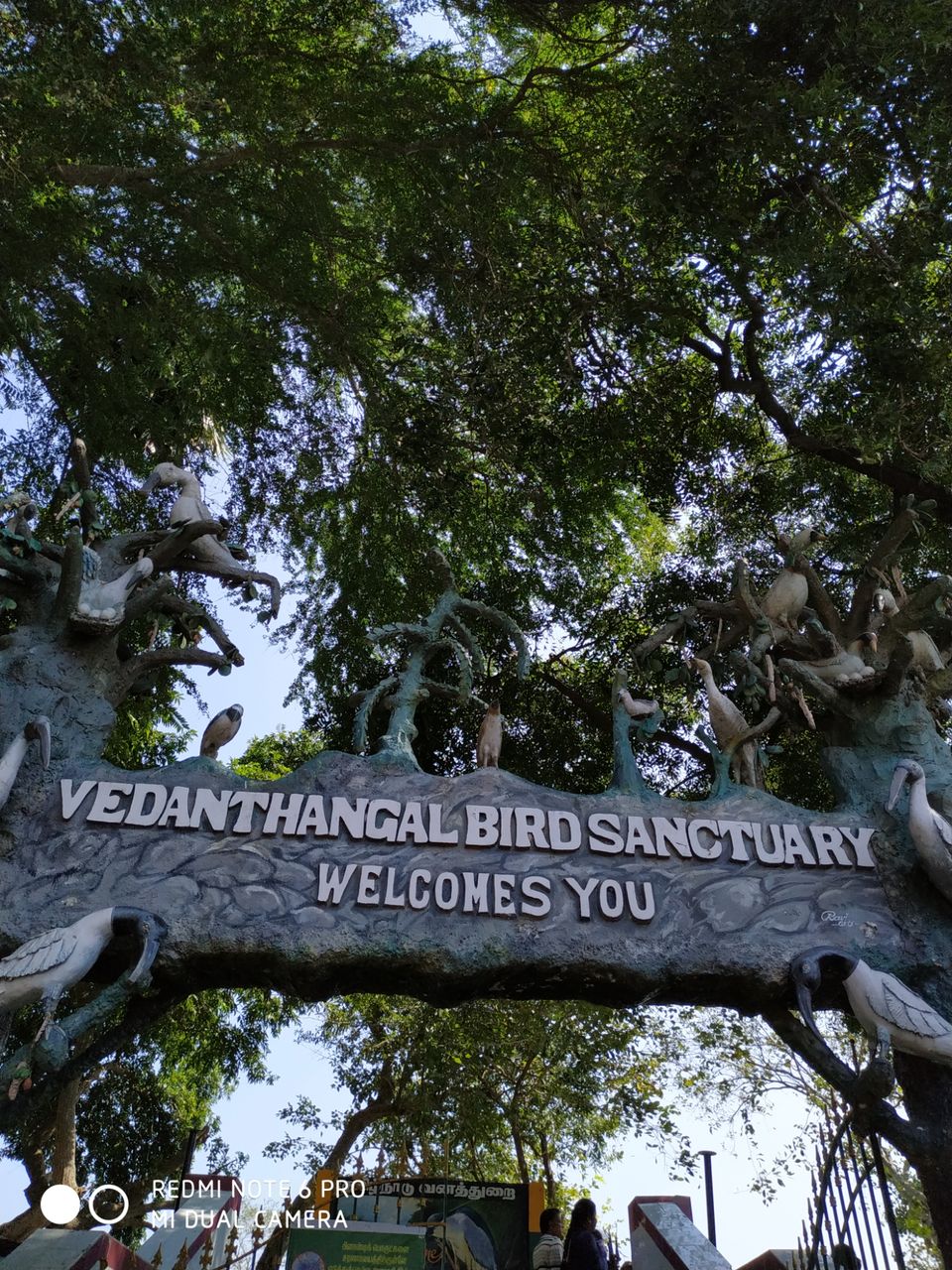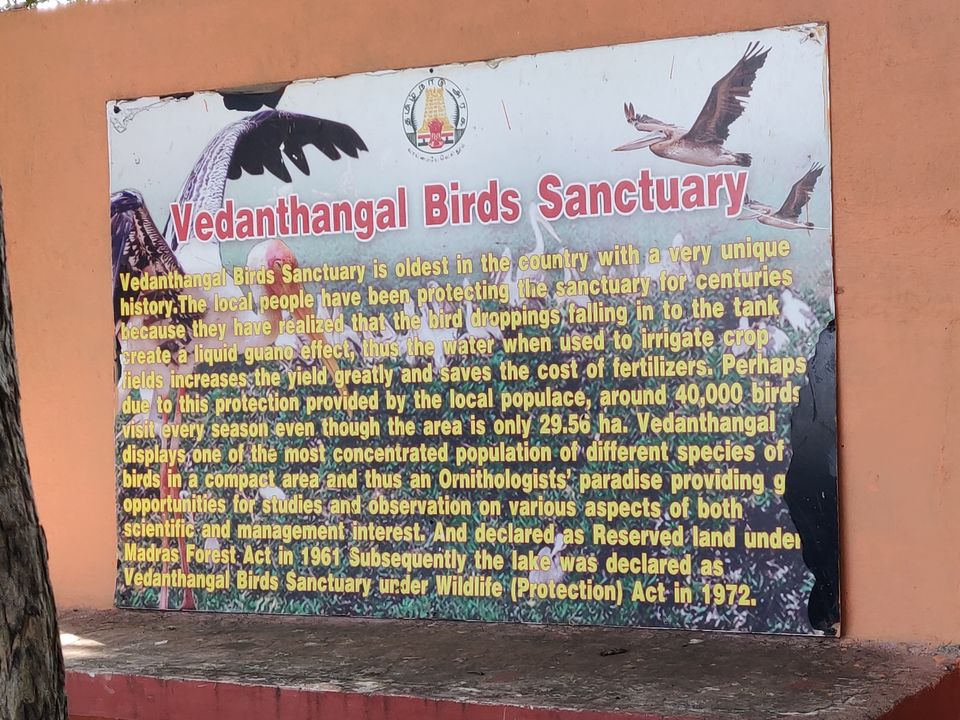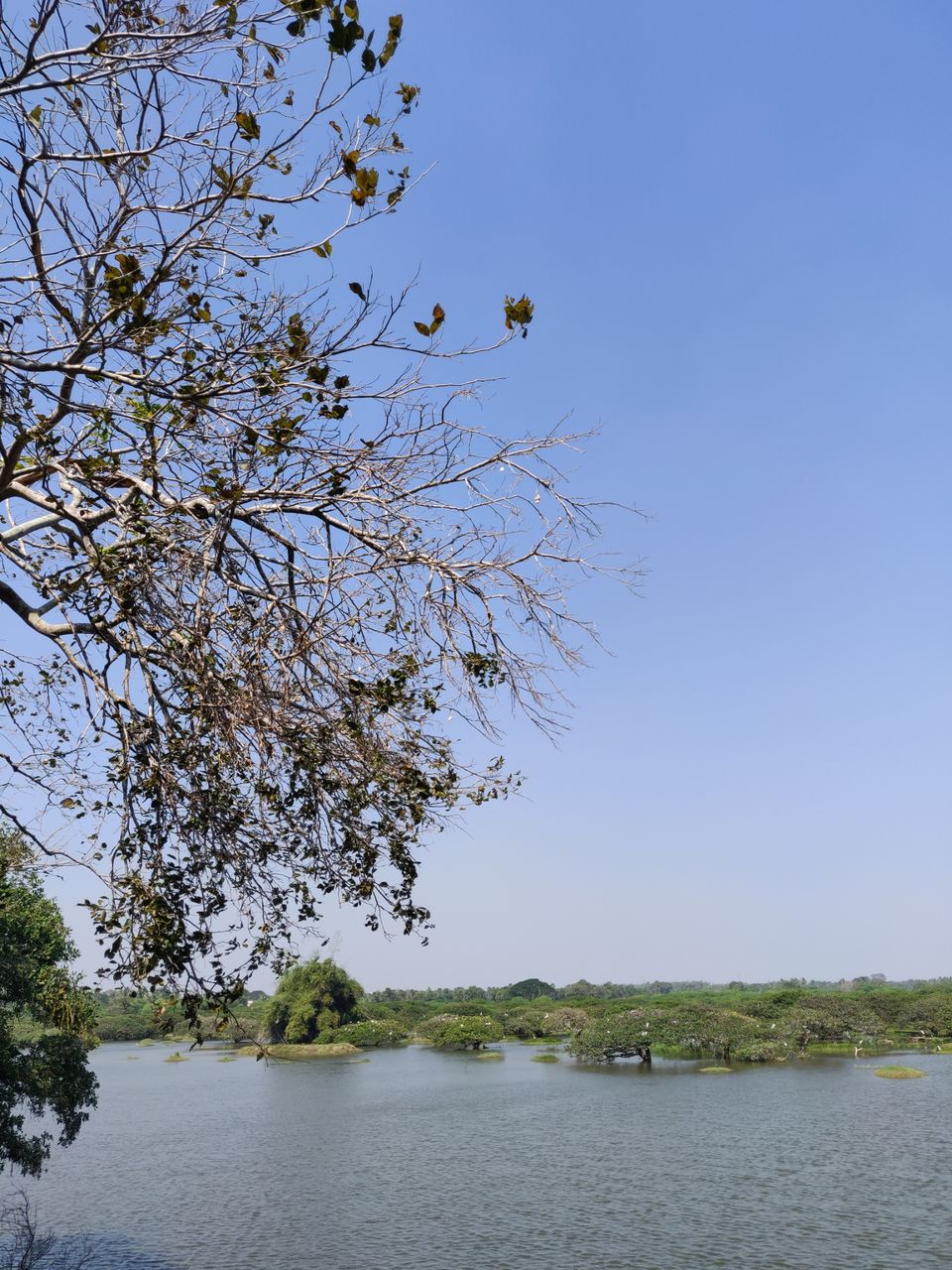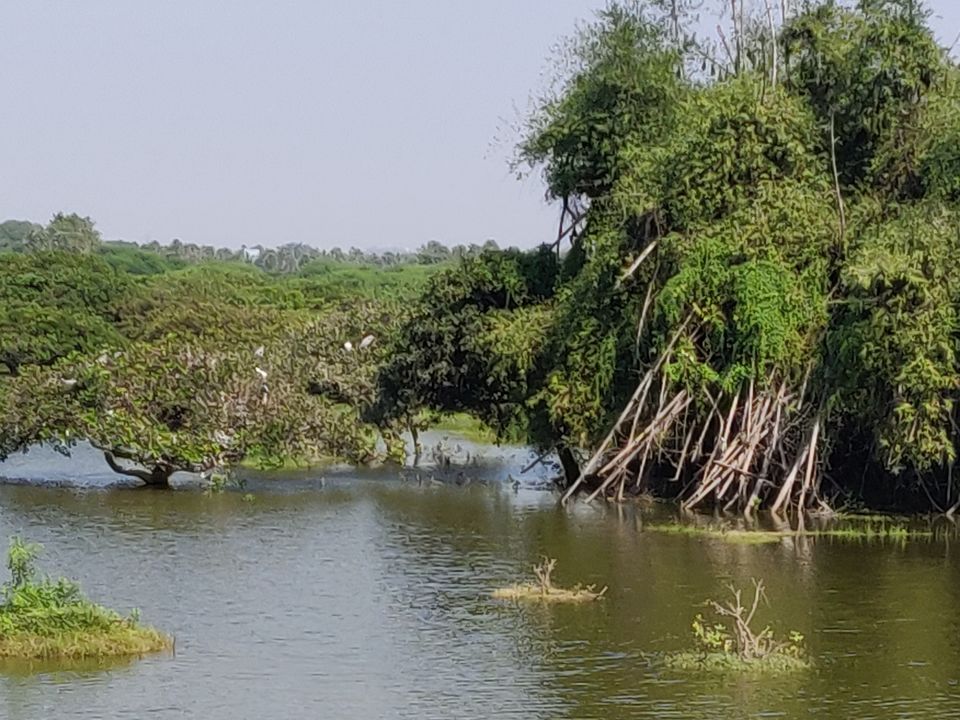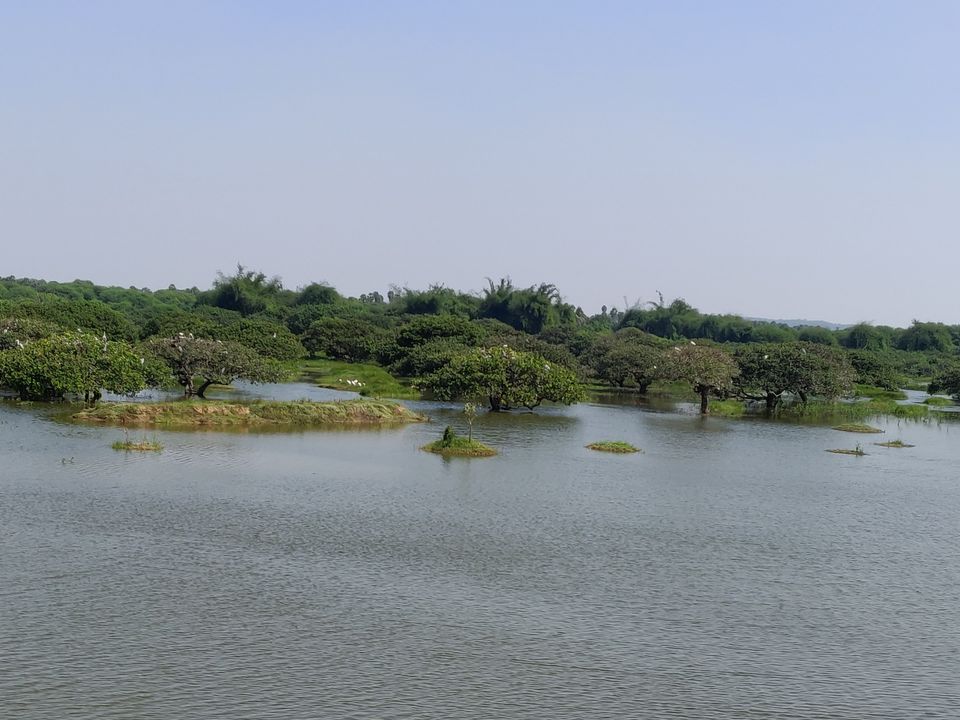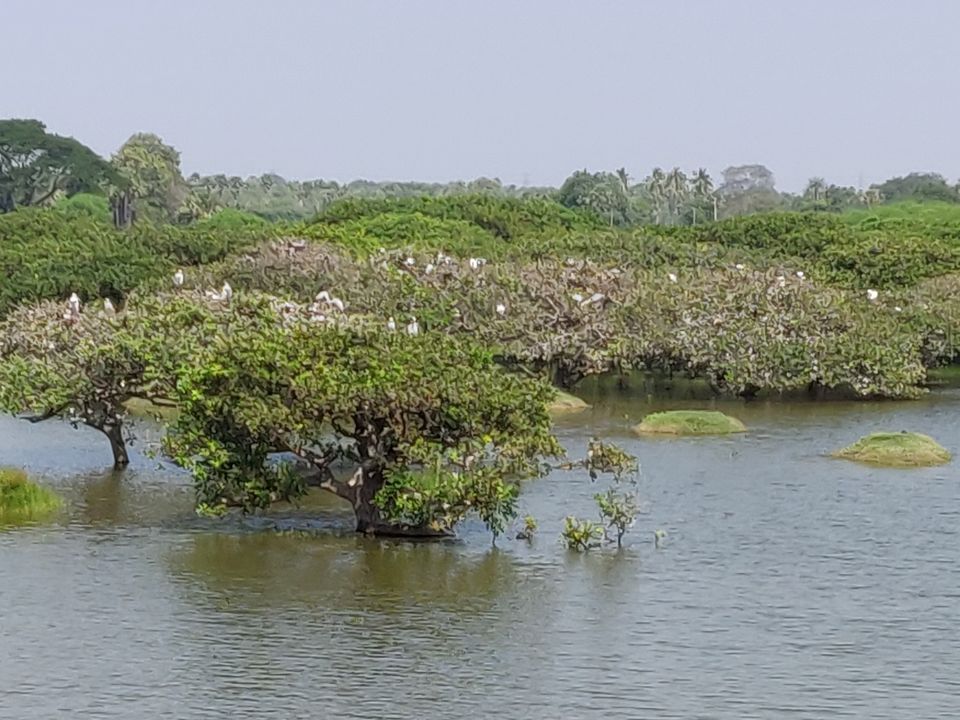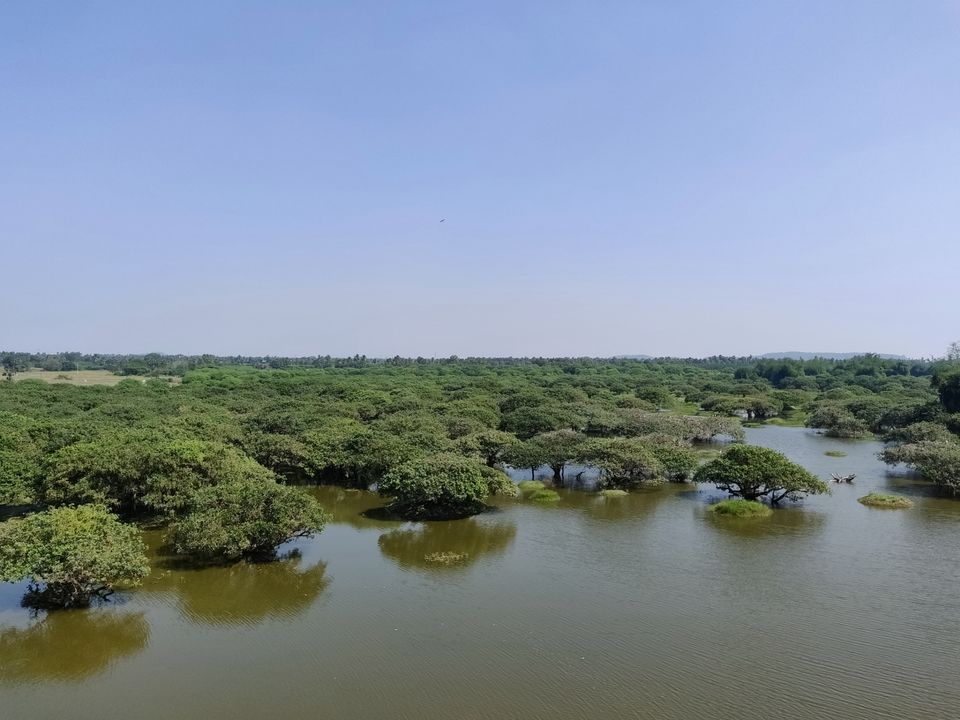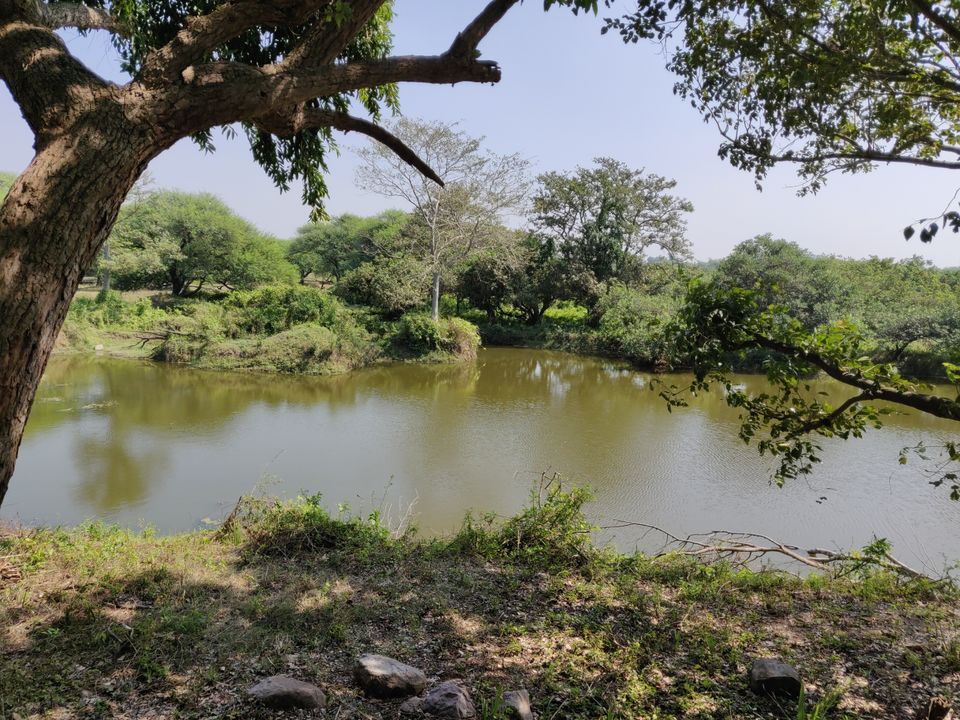 Then we had no plans. Returning back even before sunset on a new year eve is unacceptable and without any plans we boarded train to Guindy. On our way back,we searched for further plans and places to visit. After a brain storming session from Chengalpet to guindy,we finally decided to try virtual reality games and VR Galaxy in Nungambakkam was chosen for that.
We got down at Nungambakkam railway station and booked a cab to VR Galaxy( 4km).
To our surprise,it was fully crowded and we could hear screams of players. We hesitated a moment whether to try it or not and finally decided to give a try. We were given a time slot for 9.30 pm.
Instead of waiting for our turn,we decided to have dinner and headed to Crescent hotel to have some yummy kerala dishes. Food tasted good.
With all excitement,we reached back to VR Galaxy and tried the games one by one. We literally laughed till our stomach ached.
The games were thrilling and we made fun of each other's funny reactions.
The main attractions were hot air balloon ride,bug killing game and rollercoaster.
It was 11 pm when we were finally done with every games. We headed our way back to room with lots of wonderful memories of the day.
In a single day we could feel a sunkissed morning, midday stroll along bird's heaven and night in the virtual world of games.
New year began with new adventures and it was a perfect start to new year. Welcome 2019.