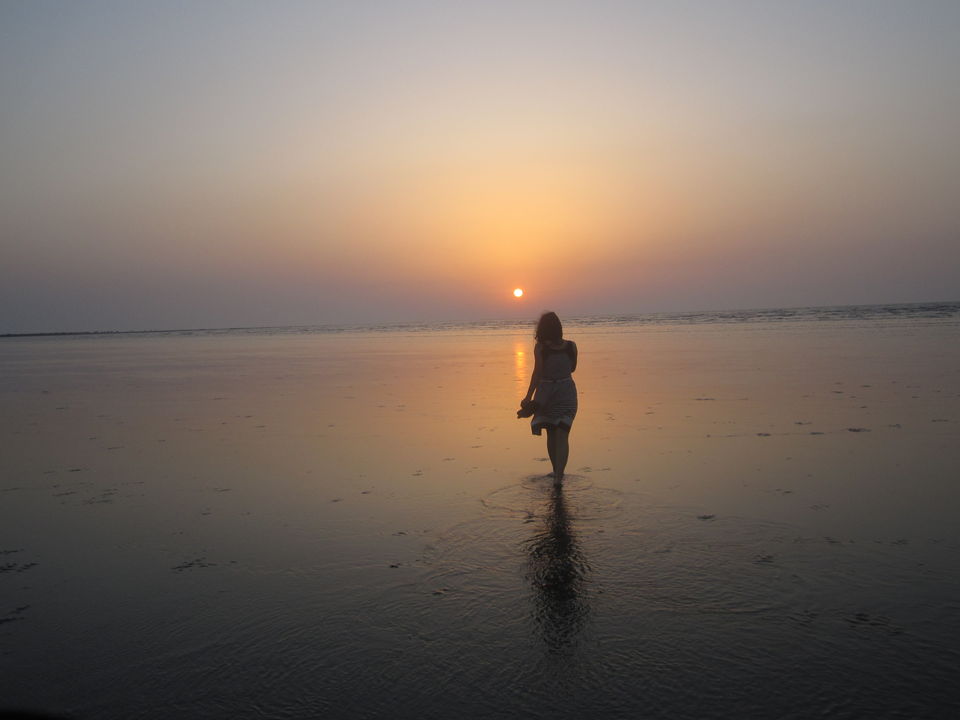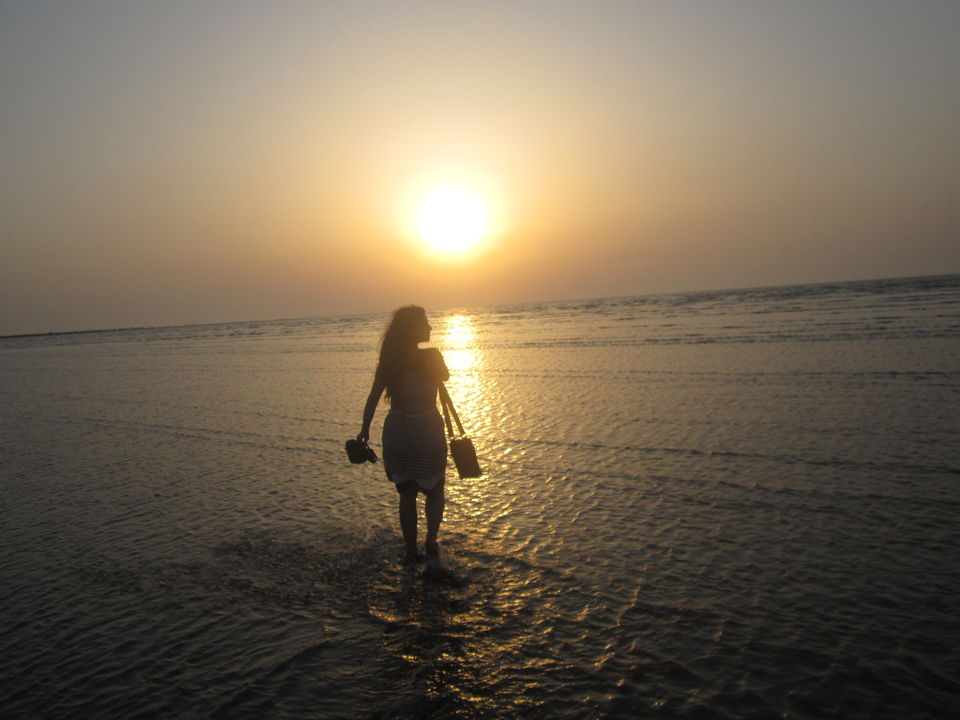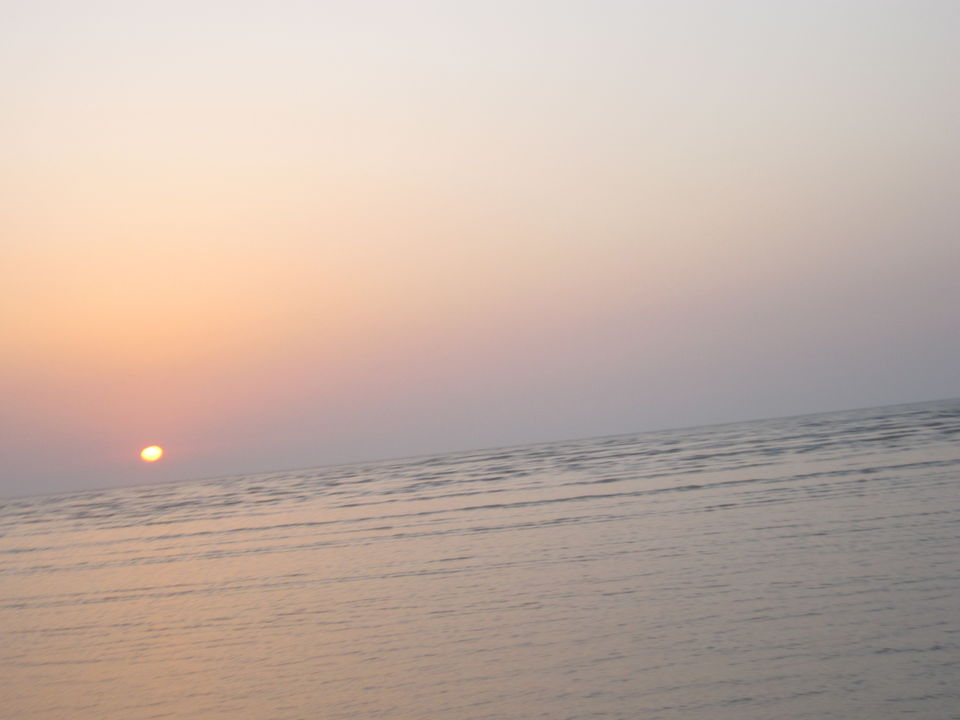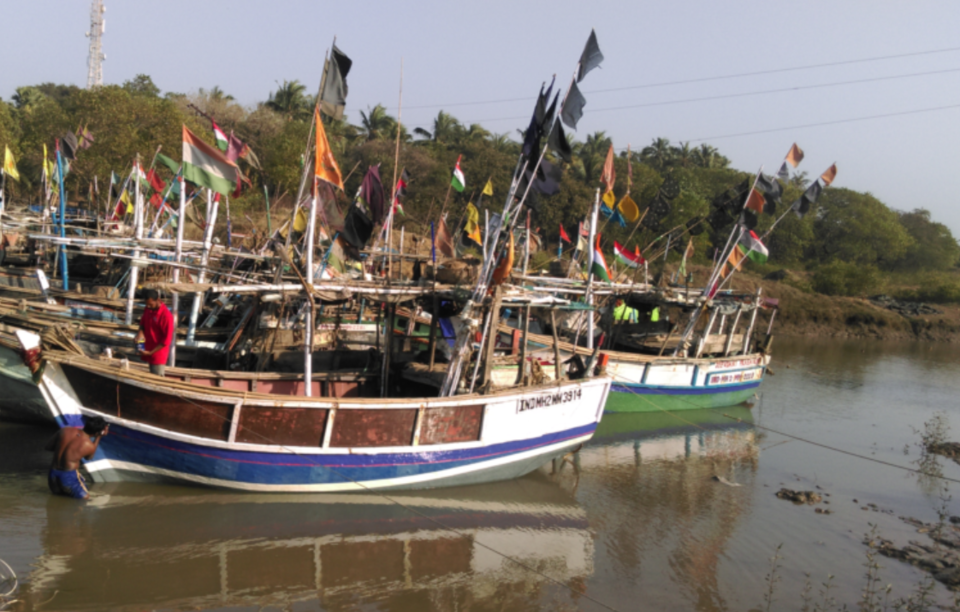 A surreal experience- Bordi Beach,Maharashtra
It all started when I chose Dadra and Nagar Haveli (DnH) as one of the major destinations for a 4-day trip. The name always sounded very mystical to me since my childhood and I had imagined all kinds of magic stuff going on. Let me stop you right there. DnH is just like any other city (of course it has its own beauty and all) but my friends were just not in the mood to explore a wildlife sanctuary or a tribal museum and I had to cave in.
After hours in scorching heat to find a cab, we just wanted to relax and let the driver decide the route to someplace calm and peaceful. Located about 50 kms away from Silvassa,  Dudhni Lake is a vast expanse of water surrounded by small hills. The place turned out to be very serene with no other visitors that day (luckily).We strolled around for sometime and believe me, its damn picturesque. I mean ,there is not even a ripple on the water to disturb the calm. It was just too still.
Next Destination-Bordi Beach- and what this blog is supposed to be about :P
Okay, So we started this trip from Maharashtra, next was Gujrat followed by Daman, then DnH but since my thirst for peace wasn't over even then, I decided to look for it on the borders of DnH. Google Maps came to rescue and 60 kms far, after pissing off the driver like hell, we landed on Bordi beach.. And THAT WAS IT .There are times in life (or a trip to be more specific) when you just know this is what you have been looking for.
It was a serene coast with just some people (you could literally count on your fingers). We started walking into the water and right before sunset, the water started receding. It felt like you are caught in a time machine and the world has stopped for a moment to let you breathe.
I have visited a majority of beaches on the Indian coastline and without a doubt this was the cleanest and most serene beach. There was no hint of commercialization, no hawkers forcing you to buy stuff, no auto-walas shouting to you, no jet-ski people try to make you sit on one of those, no waste on the beach that would make you not want to go in the water. It was just too perfect to be true.
I kept walking in the sea and the water kept receding farther away from me. Almost half a kilometer into the sea and I could feel I am in a parallel universe far away from the madding crowd. Don't get me started on the sunset as I won't be able to put that in words. It was difficult to believe that you are almost a kilometer into the sea( thanks to the tides) where there would be gushing water otherwise in the daylight.
And finally reality hit me. I started running back to the coast and to close the journey I had a camel ride along the coast "like a boss" because it literally felt like the place belonged to us.
Leaving for Gujrat in the cab, there was this one thought I constantly had.. "Was it real?"
Do's and Dont's
1.Keep a torch if you don't want to get lost. We had to scream on the top of our lungs for the driver to find us.
2.If you are going from DnH, make sure to catch a glimpse of the villages which come inbetween. They have all those pirate-looking boats
3.If you are in Maharastra, take the direct route without swapping states.
Hope you have a good time and as magical an experience as I had.
KP