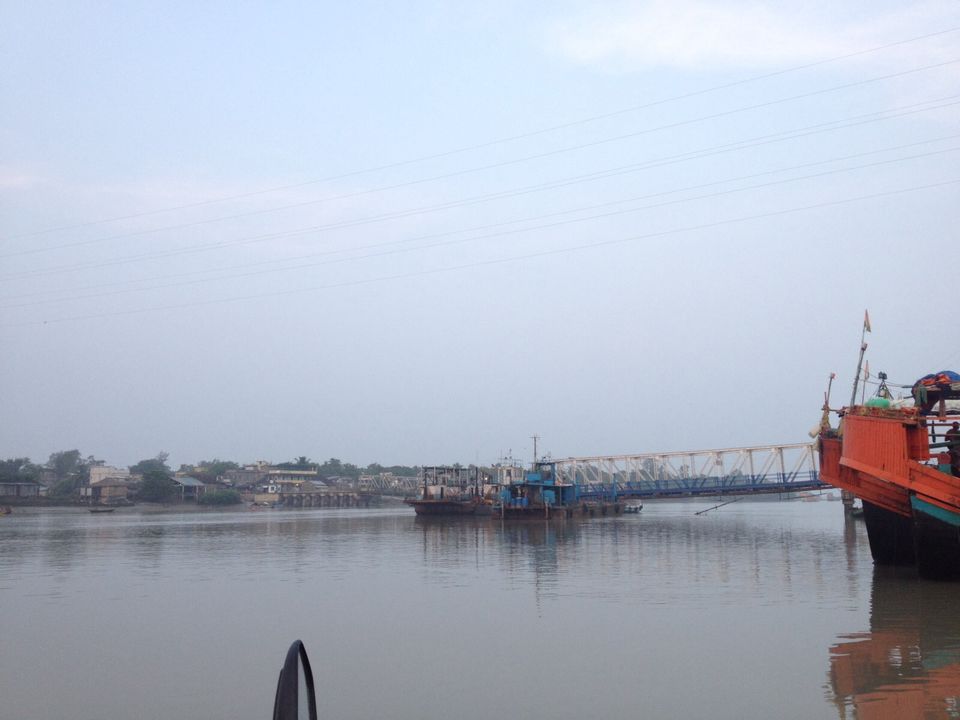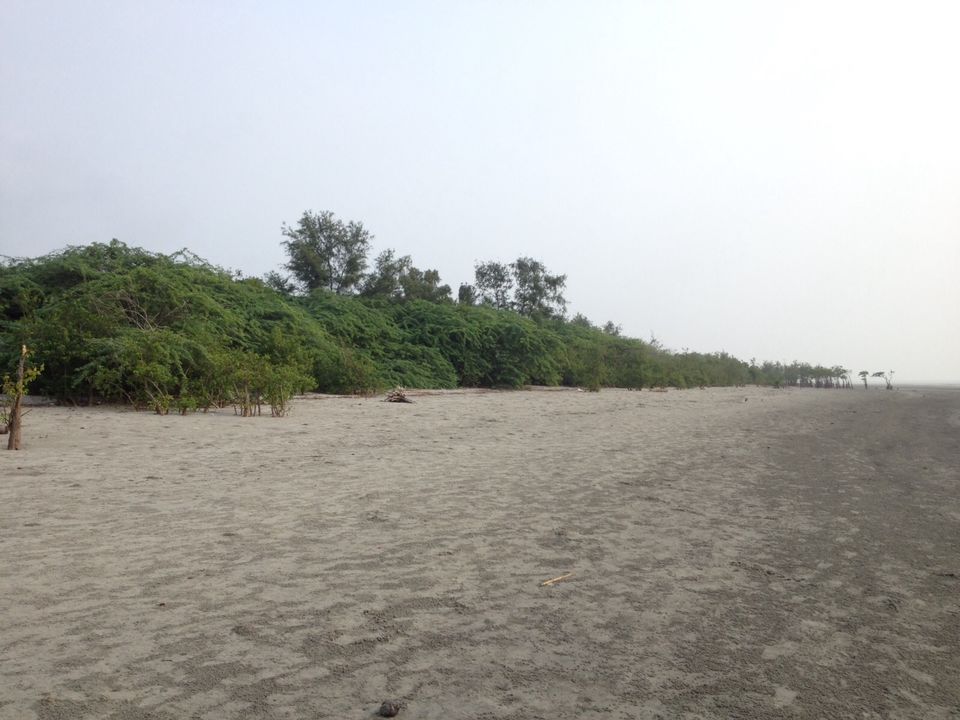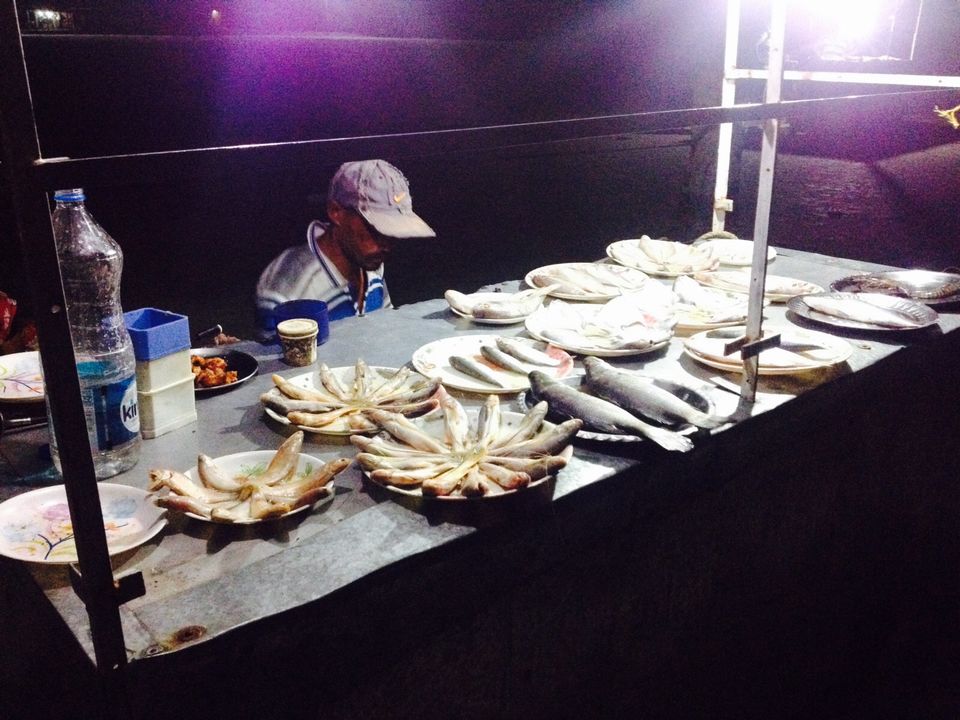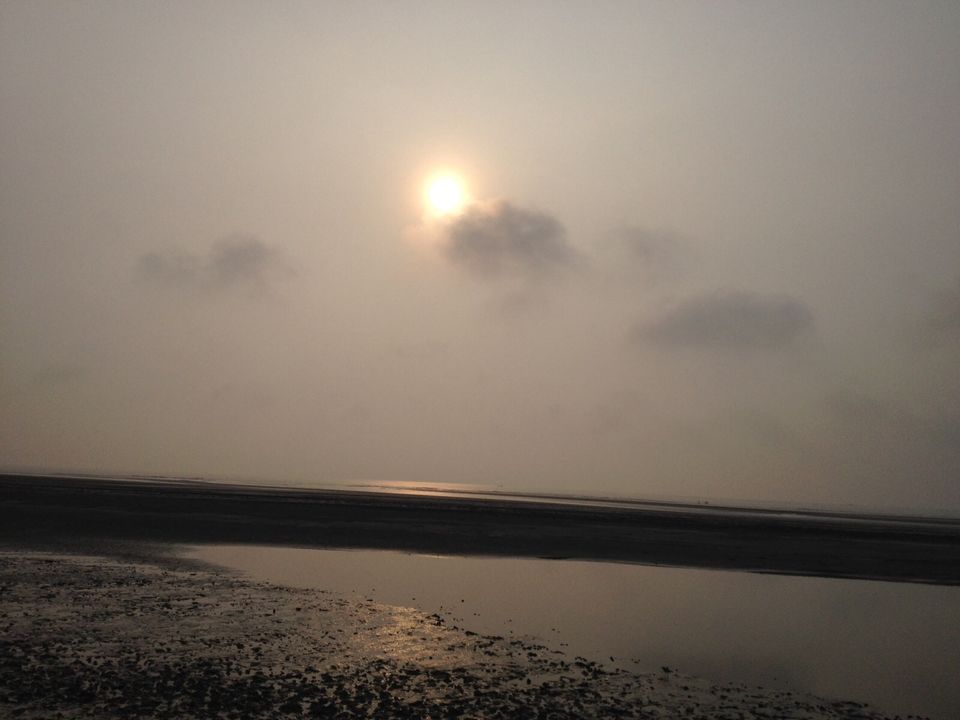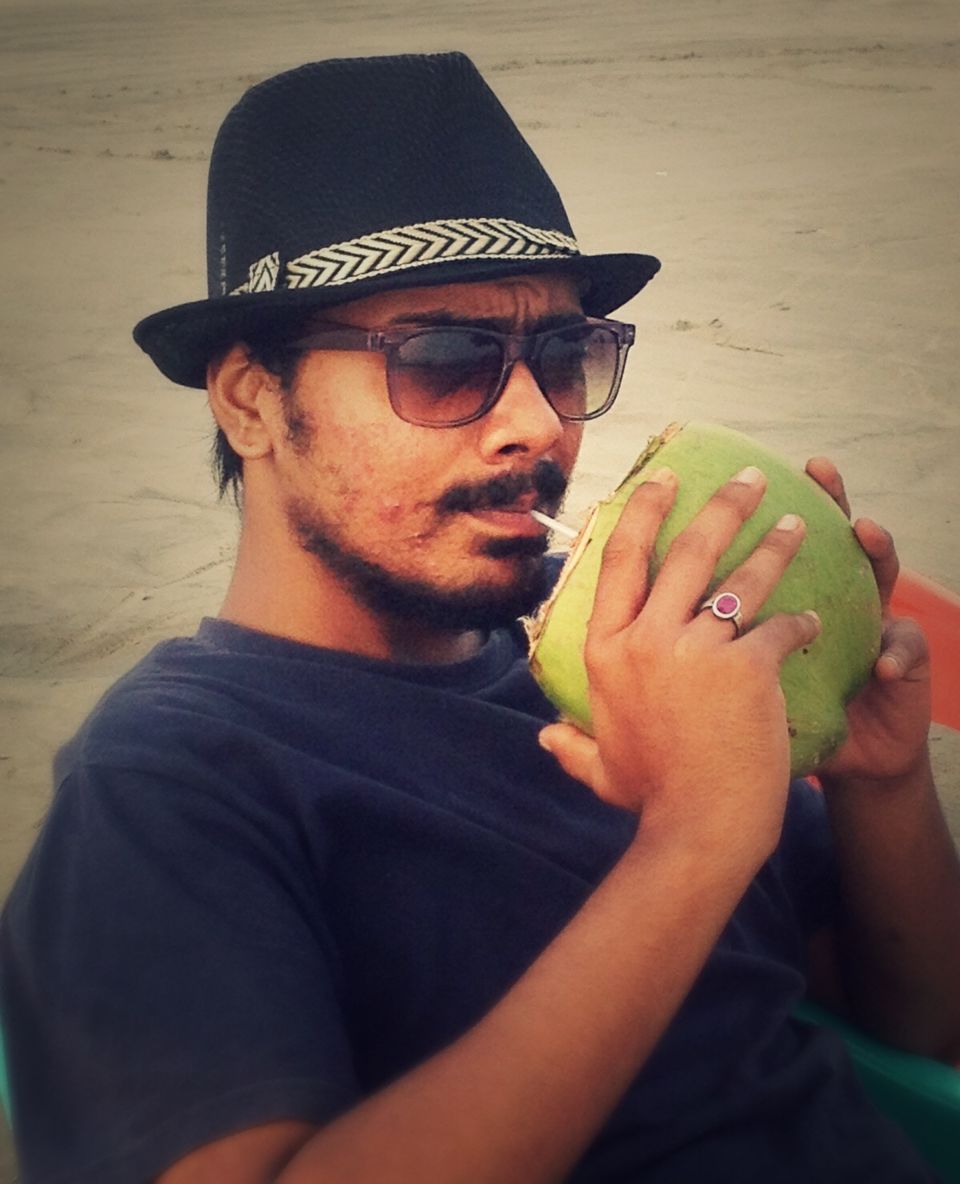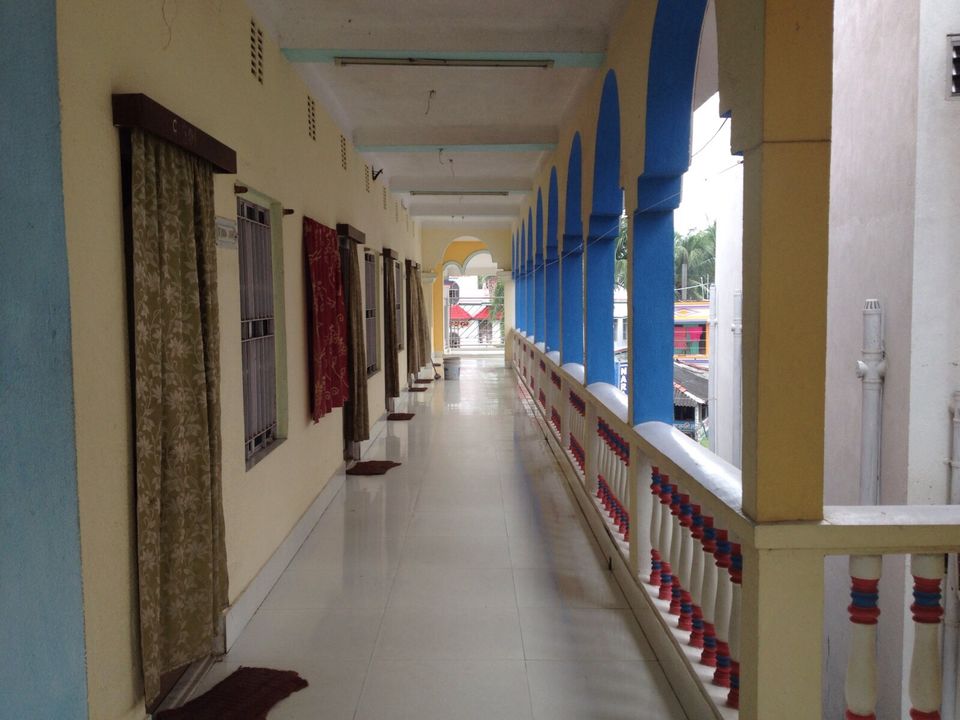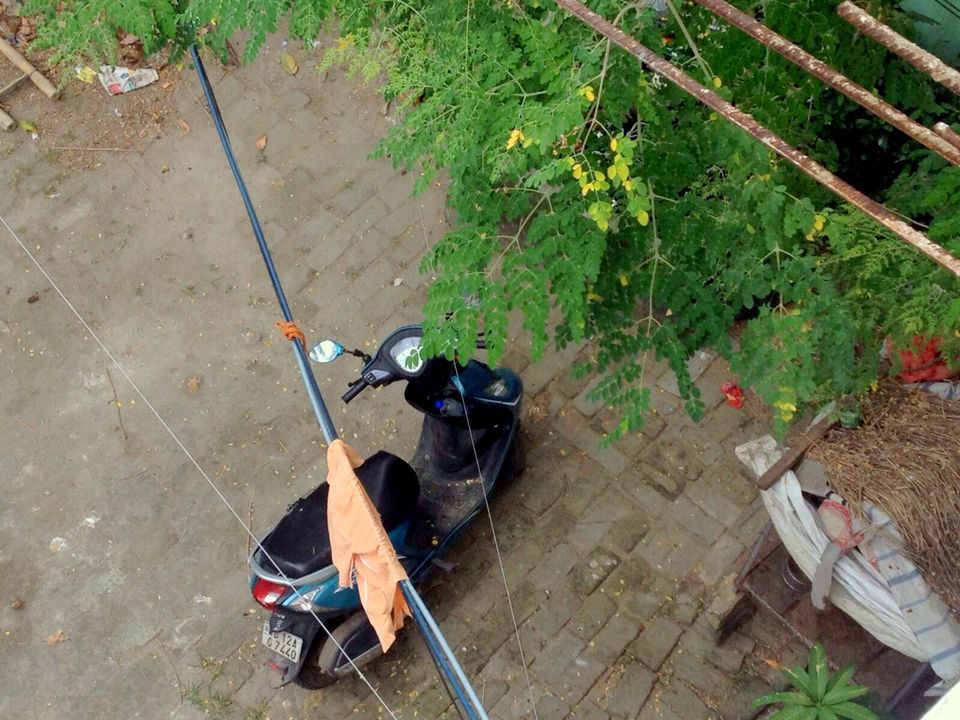 THE ROAD TRIP
Oct 3, 2015
9.50pm: It was a boring, lazy saturday. We were kind of frustrated with the routined life we have and thus, wanted to do something that will give us a kick start for at-least a month or two. We started off with Someplace Else, a well known pub in Kolkata which has live performances every day. Had couple drinks and danced our hearts out. After having dinner at McDonald's, and then partying back at the pub, the night ended for Someplace Else.
Oct 4, 2015
1 am: After that we decided to stay at hotel, but the hotels wont let us stay as we were locals. It was then we decided to head towards Bakkhali on my scooty and make that night, a thing to remember.
1.30am-4am: This was the most thrilling and scary 2.30 hours on road in my entire life. Dark, Foggy, empty roads surrounded with forests - there were times when we thought that it wasn't a good idea at all. While on road, our brains were flooded with all the dark thoughts and stories from tv serials( like crime patrol, police files, savdhaan India,etc.). Finally at 4am we made a halt at a decent tea shop at Kakdwip and waited for an hour till sunrise.
From kakdwip, the next stop was Namkhana where we had to cross a river on boat with my scooty. You can either do that by boat (only for two wheelers, 20rs) or by vessel (for four wheelers, 50rs). From there, Bakkhali is at a distance of 20km on good road. Note: The vessel timing is 7am-9pm.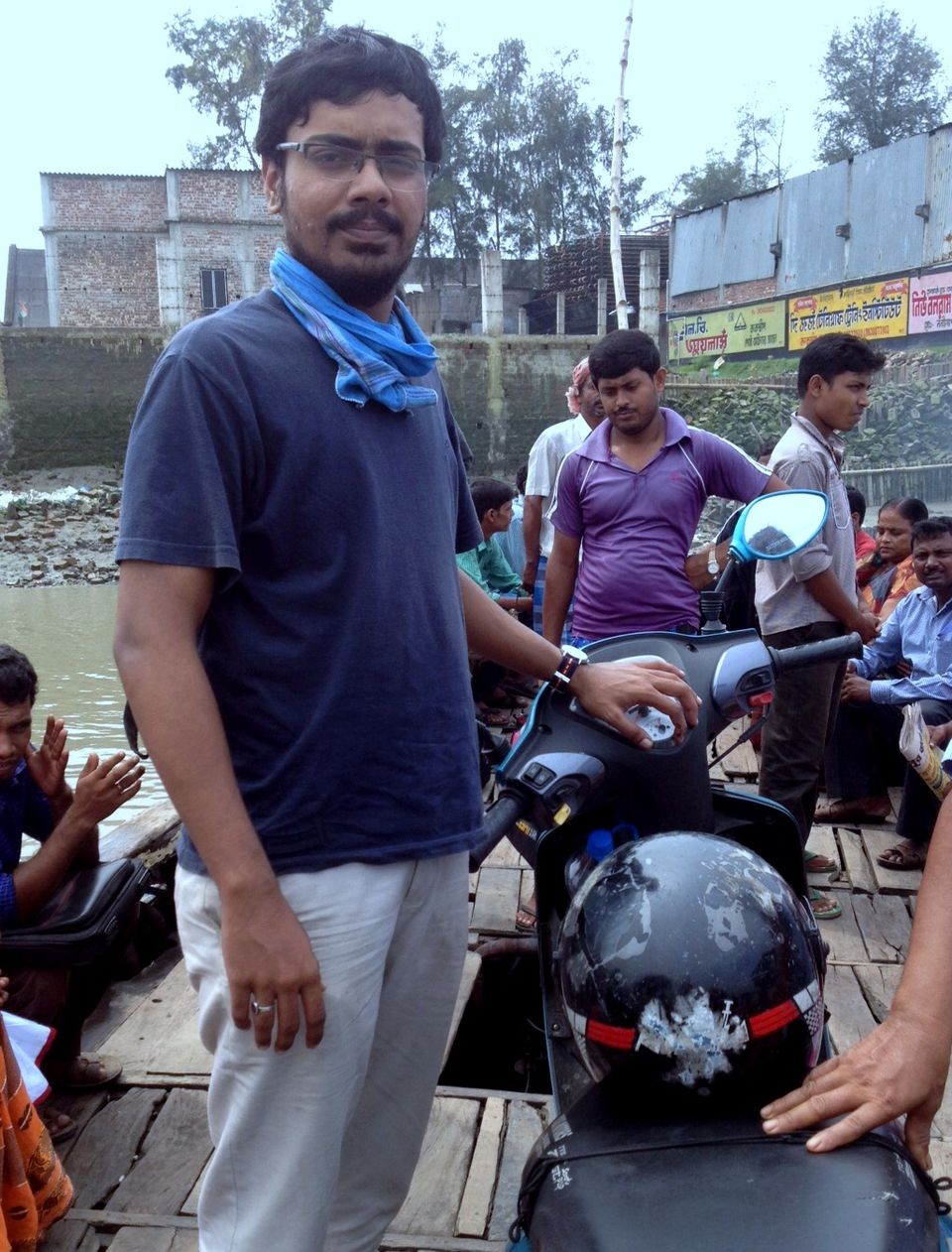 The total distance between Kolkata and Bakkhali is around 130km. It starts off with the diamond harbour road and then on NH117 to Bakkhali. Henry Island comes in between Namkhana and Bakkhali. The distance between Bakkhali and Henry Island is around 5-6km.
Oct 5, 2015
10am: We started our journey back to Kolkata after having a refreshing stay in Bakkhali and reached at around 2pm.
BAKKHALI
Bakkhali is a seaside resort located on a deltaic island in southern Bengal. It's sea beach is less crowded (unlike that of Digha). The people are very friendly and nice over here. We stayed at Narayani Lodge (there are plenty of lodges where you can stay in AC double bedded rooms for approx. 1k). Naryani Lodge was clean and had decent rooms. Only bad thing was that they don't allow outside food to be carried inside and also they don't give extra bedsheet. (-_-). Overall, it was an average stay there.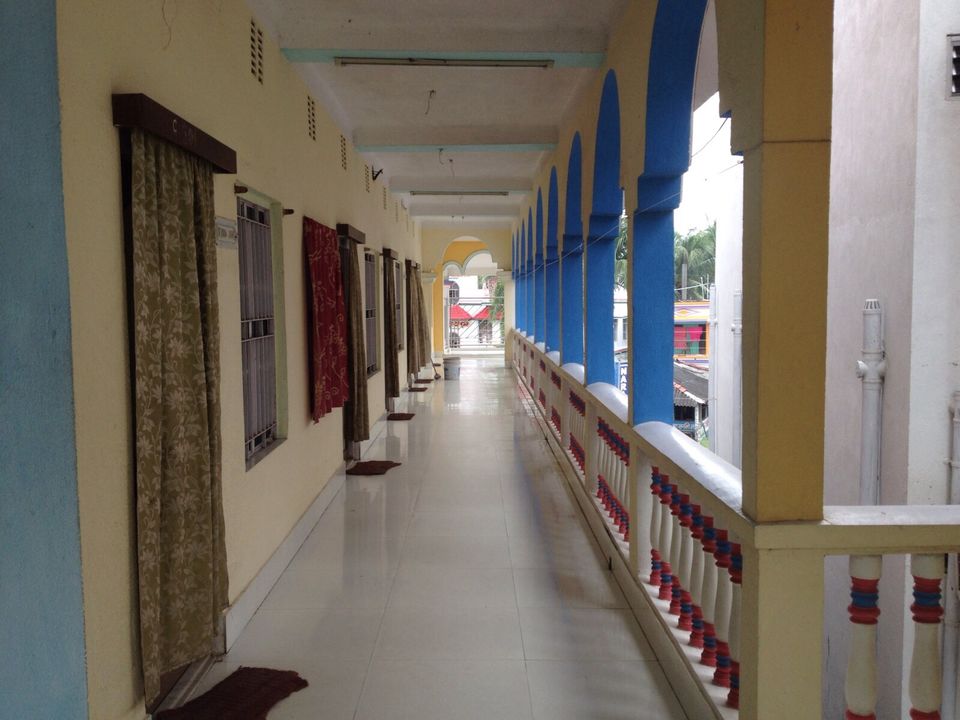 Bakkhali is a unique place with windmills in Frasergunj, solar water heaters and motorised rickshaw van or totos for local transport. The beach is quite clean and maintained. You can rent chairs and umbrellas for 10rs/ hr. The beach is open till 10pm.
In the evening, you can see many fast food shops on the beach itself. They are open till 9. The price is reasonable with a variety of fishes. We ordered a plate of fried prawns and pomfret.
The seafood in Bakkhali is really good and also reasonably priced. Crabs are a must to try.
HENRY ISLAND
There is not much to say about Henry Island as we visited that place en route to Bakkhali. The place is maintained by fisheries department. (The beach is 2km from their office where you have to buy tickets). There are several palm trees and the beach is well maintained. You can see a lot of crabs on the beach.
Bakkhali has a well maintained (not so overcrowded) sea beach. It's a nice weekend gateway spot, in budget. You can also visit fasergunj (nearby) to see windmills.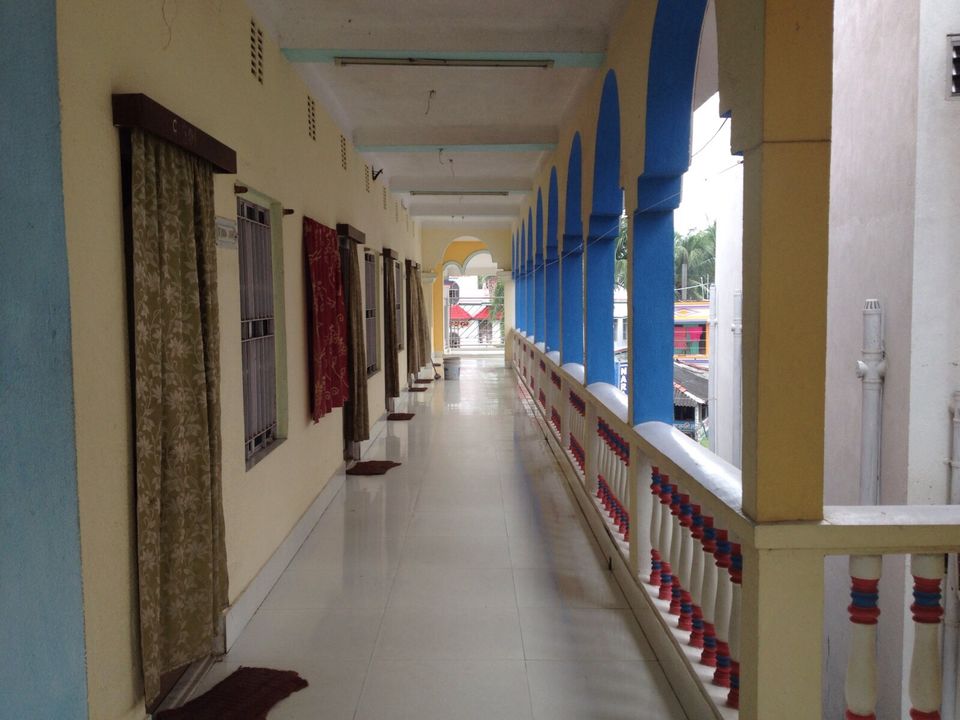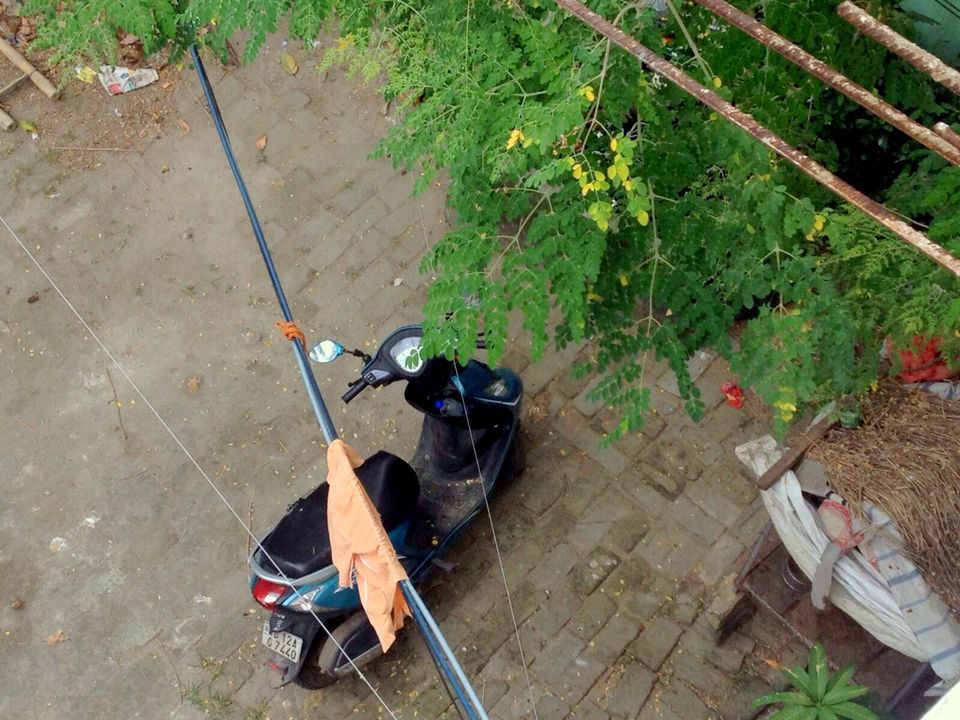 A sea beach maintained by the fisheries department. (5km from Bakkhali, towards Namkhana)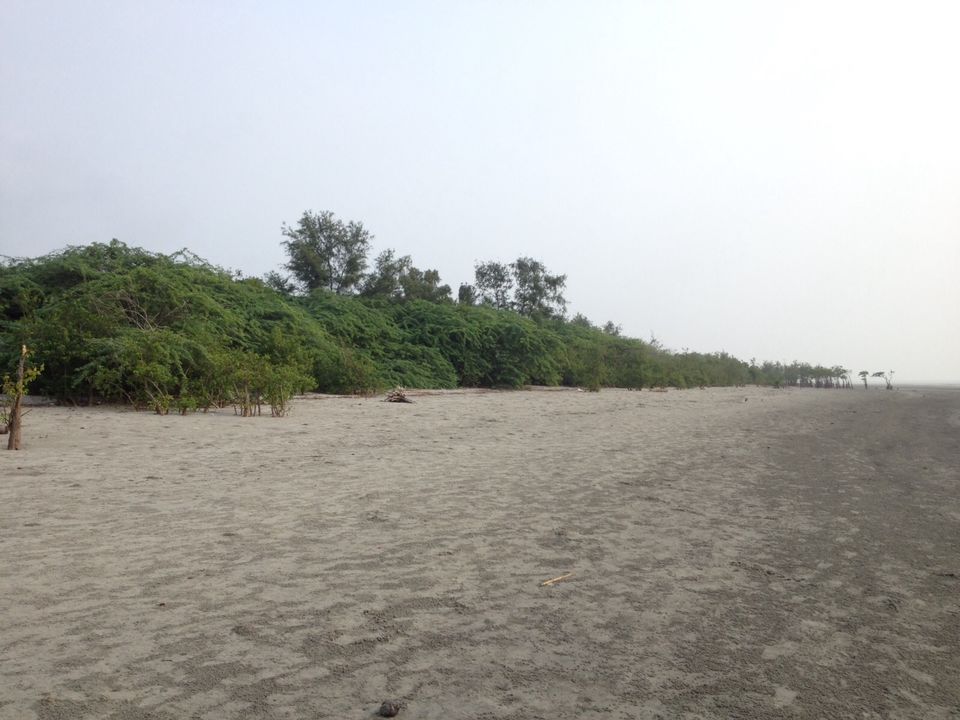 To Reach Namkhana, you have to cross a river. The distance to Bakkhali from Namkhana is round about 15-20km