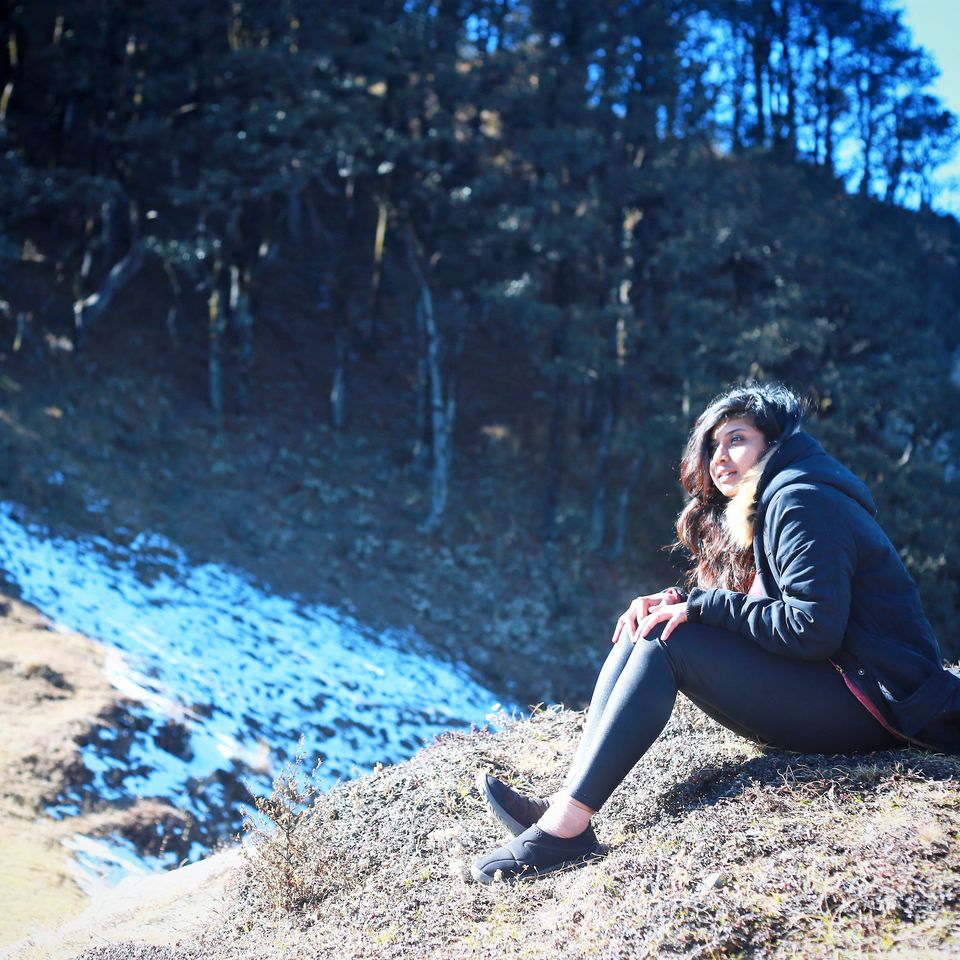 It was a typical Bollywood scene when I set a foot in, boarded the train and received a text from UC the very moment. It read "unexpected snowfall, roads will be blocked for the next 5 days. It is advisable to not come here." Before I could understand, analyse or make a decision; the train left the platform only to halt after 5 hours. My mind went nuts and I sat in my compartment all numb, watching the sight of platform disappear in slow motion. Last year, Rohtang had received snowfall in the month of January. Only this year did it decide to go wild nearly a month before expected, just a day prior to my trip causing tremendous changes in the weather conditions. Perfect timing!
Now, I was on the train; disgusted by the thought of not being able to see colours of the land of lamas, Spiti. The holy old sod had a magnetic effect on me; to an extent of pulling me back within a month. I had spent about 18 days last time in and around Spiti realising that even 3 months wouldn't be enough to explore this heavenly place. And even before that trip came to an end, I knew I was coming back. I met UC-a local resident, owner of Spiti Expedition and an incredible human on the same trip. He helped me discover places untouched by civilization and gave me insights that only a local would know. Coming back to the reality, unfortunately, Spiti was no more a choice.
I took a deep breath, held back my emotions and thought to myself…
"Is this the first time your trip is getting cancelled? What makes you so upset? Not getting to the mountains? Nobody is stopping you, you can still go...Just not to Spiti."
They say "self-motivation is the best therapy" and that's exactly what I did pulling the Himachal map out of my rucksack. Even though there were many places I wanted to go to, the decision was a difficult one to make. Snowfall in Rohtang had affected the entire Shimla-Manali circuit leading to roadblocks and heavy landslides. Other parts of Himachal had faced effects of sudden temperature fall too. I struck Parvati, Kinnaur, Spiti and some other touristy places like Dharamshala, Mcleodganj, Rishikesh that I had visited in the past off my list and started looking at other gems. I cast my mind back to this one part of mountains that had always left me curious; all the more because the internet lacked information about it. I hadn't even come across many fellow travellers who led onto an expedition to this not-so-explored valley. Of course, basic information like it was famous for the river crossing, trout fishing, waterfalls, and its UNESCO World Heritage site was known to all, but that's about it!
I looked up for temperature, did a little reading and contacted the owner of Mudhouse Experiential Hostel, a backpacker's den I had come across a few weeks back on Instagram. As a people person, staying in a Mudhouse with fellow writers, performers and artists seemed fascinating to me so I checked for availability and booked my bed for the following two nights. Suddenly, the spirit was back with the same level of passion and zest. I was me...the hyperactive, impatient, inquisitive, energetic self. Exactly like I am before any solo trip. Ultimately the settlement was made and I was happy. Happy to go to the mountains, excited to meet new people and discover a new terrain after all the disappointment, confusion, and pondering.
A decision was taken on the train within 30 minutes. The decision to explore a new region; on the very train that I wanted to deboard within the first few minutes of boarding it. Wise or not was yet to be experienced…
But Alas..! Tirthan Valley it was.
To be continued...