"Life is too short and there are so much to see, learn and explore"
Last year in August with passion of trekking and to challenge myself to next level of hiking I registered for Kashmir Great lakes Trek. Kashmir Great Lakes is a moderate to difficult trek. Covering an average of 10 km each day is no easy feat. Its one of the beautiful treks in India, that you get to see more than seven beautiful alpine lakes and of-course there is no comparison of heavenly and beautiful Kashmir. 
Seven days long trek with altitude starting Sonamarg (7,800 ft) and highest Gadsar Pass (13,800 ft) was quite challenging, fun and adventurous. First time experience of just a majestic mountains, serene lakes, glaciers and of-course down to earth people ..what a heavenly feeling!! Everything you see brings smile on your face and gives you a sense of hmm I don't know may be the feeling of being a Human. The chilled crystal clear water, greenery, having food and staying at that altitude brings so much change in you, it broadens your mind and your day to day struggle in life looks so tiny in front of the people surviving here with less or no comfort. Salut and respect to the Indian Army who are there for us, protecting us in tough and bad weather conditions. We were lucky to celebrated the independence day with humble Army Men. Being born in Army family and that particular time celebrating Independence day in Kashmir was a pride moment.
I have seen and experienced so many amazing things on the trek to name few will be the long stretch of green meadow with countless different variety of flowers specially that Lavender field oh man i went crazy by seeing that. The alpine white Glaciers, we had so much of fun jumping, walking and throwing those ice balls to each other. Wished there were more snow but than might have missed the greenery around.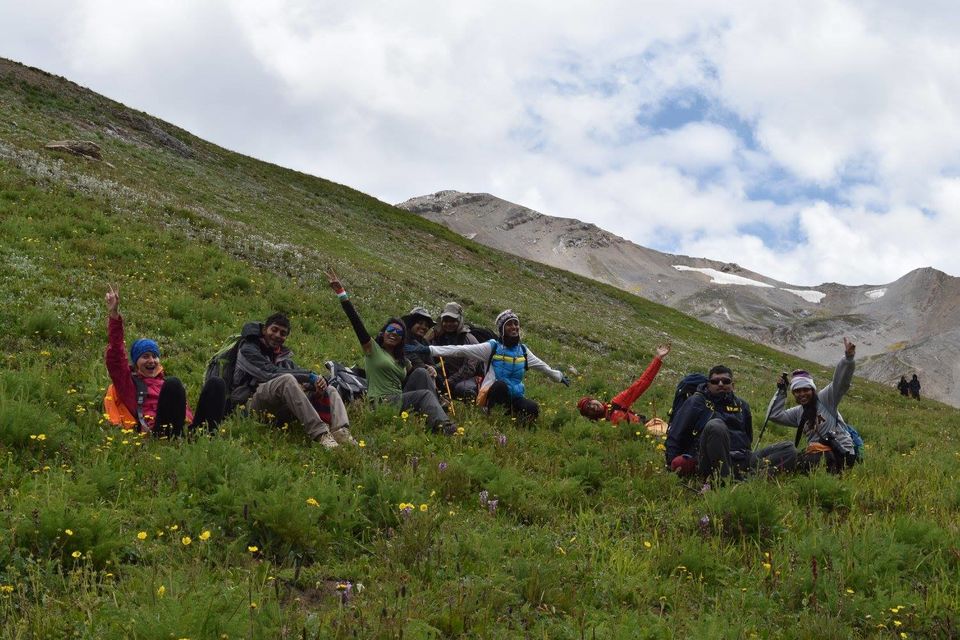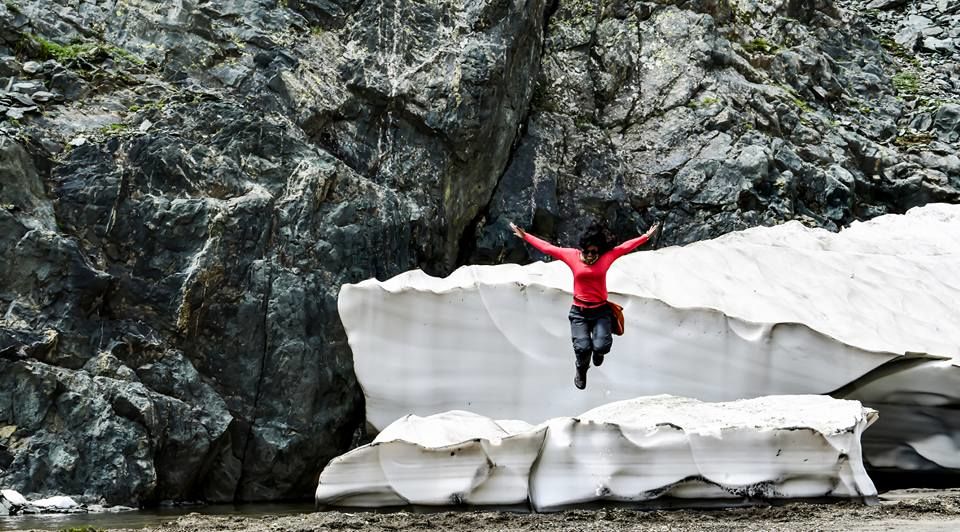 One of the amazing experience was camping. On this seven days of trek I never had hot cup of Tea/Coffee in the morning. Firstly we used to wake up late and than by the time we freshened up the Tea/Coffee would have been cold because of the extreme cold temperature. It was so difficult to even wash a single tiffin box. We five of us were having each separate tiffin box but to save our self from that monster clod chilled water we starting to share the tiffins. Even 7 days with no bath was kind of an different experience :P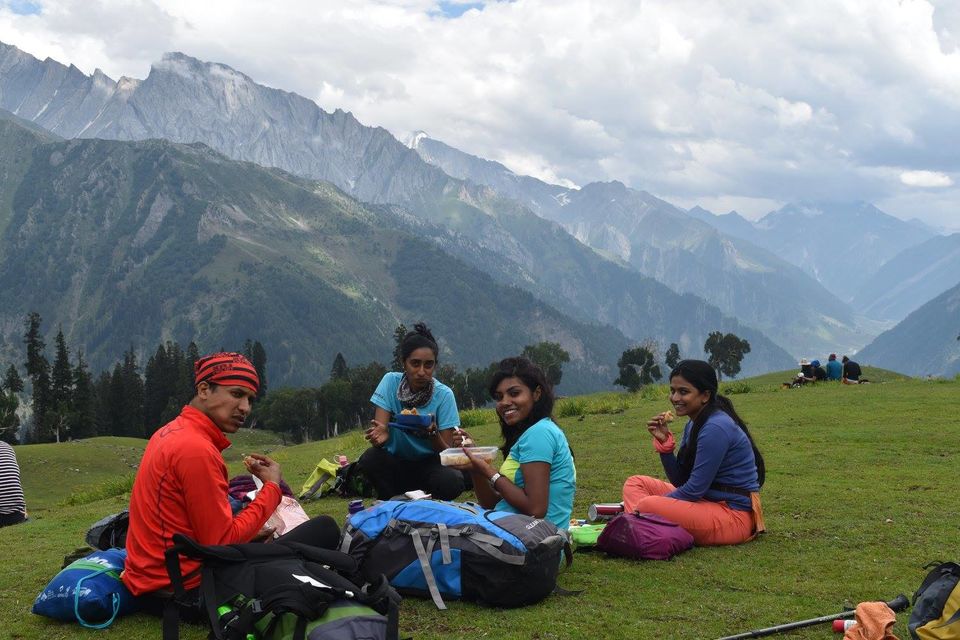 This is "The" Kashmir great lakes, each and every lake is so beautiful and feels like lakes are competing with the other in beauty and trust me seeing these is almost divine.
Among these lakes what is still in my mind is the Gadsar Lake and this what it is written in the Wikipedia "The Gadsar Lake is also named as Yemsar which means the lake of demon and is referred as the lake of death. A myth still unresolved. Shepherds grazing their flocks in the outskirts of Gadsar lake during summers believe that, there lives a Lake Monster, a freshwater Octopus which drags the creatures from shores by its tentacles into the water. There is an uncertainty in the minds of visitors, a kind of threat which prevents them going near the shores. The shepherds also chose otherwise grazing their flocks at the shores of the lake. There has never been any attempt made by anyone to find the reality."
Does't this increases the curiosity :D
Will surely recommend this trek because of its beauty and challenging trail and this will be always close to my heart being the first himalayan trek of my life. Its a different world from where you do not wish to come back. It tests your mental and physical state with some steep ascents and descents. But it's a pleasant trek and must be experienced. For me its nothing less than heaven on earth! Happy trekking!!"
Thanks to Dewesh for suggesting this and Hemant for all the awesome pics.