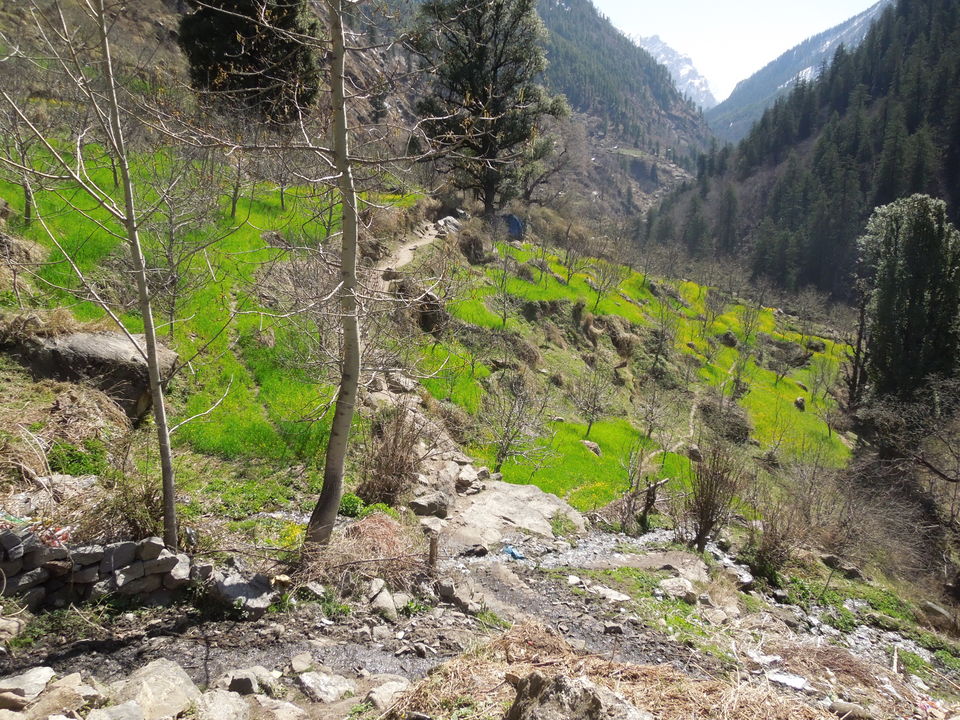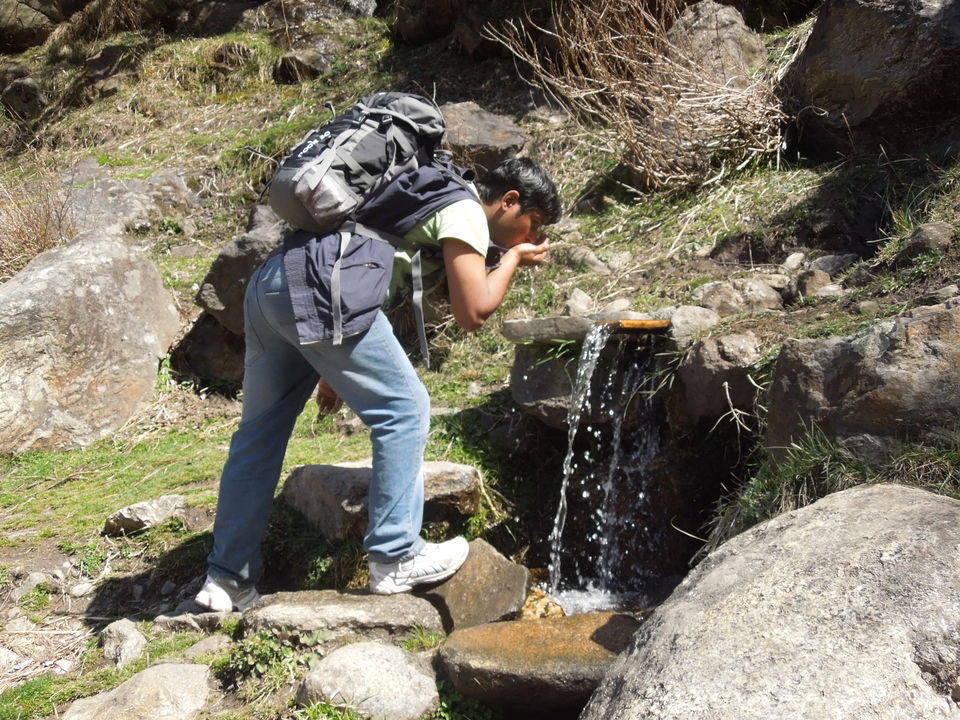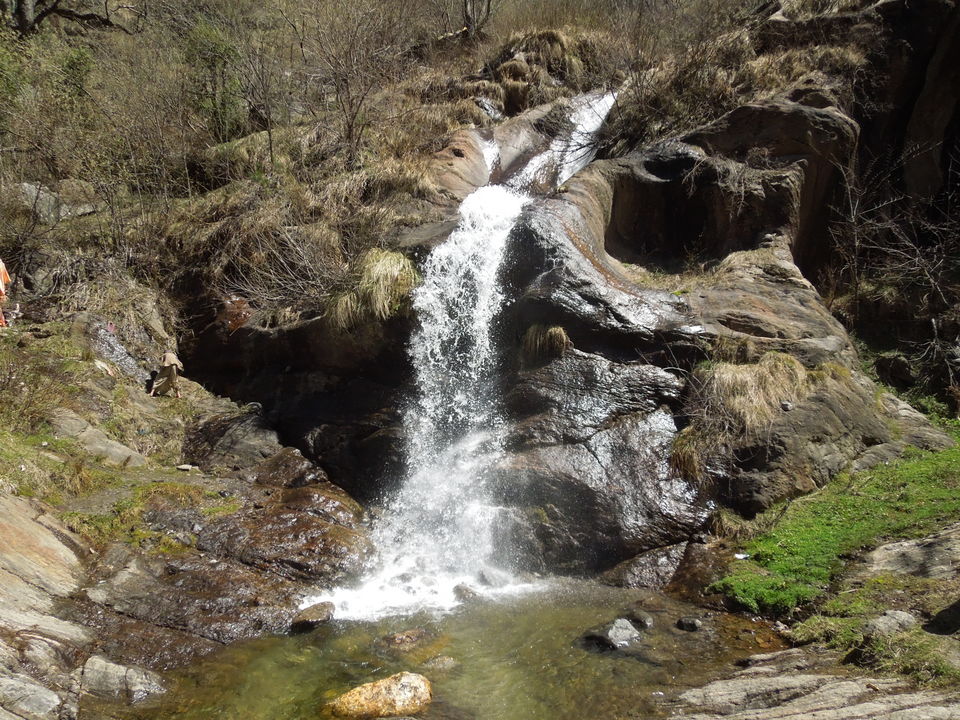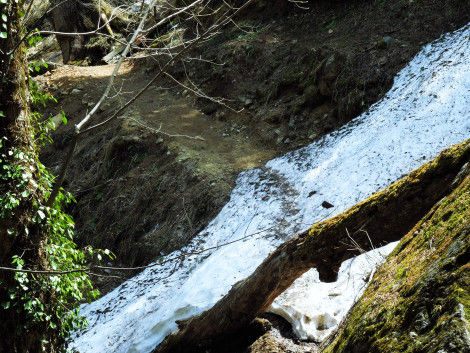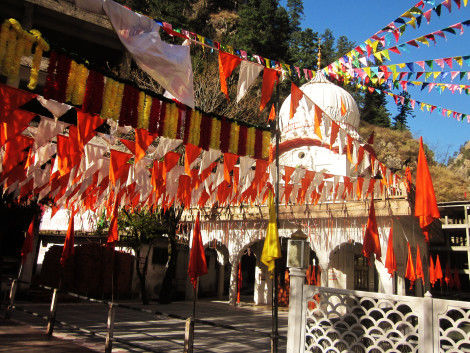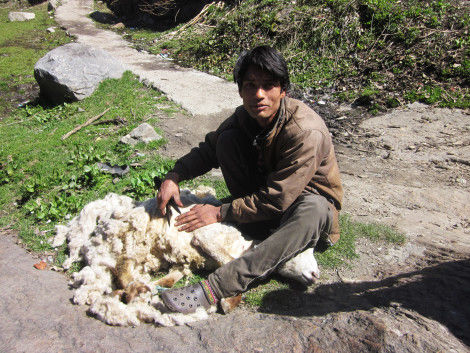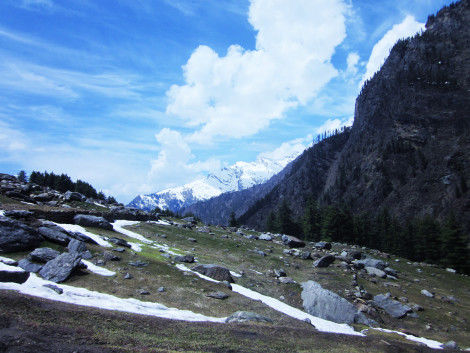 Kasol serves as a base for various treks like Pin Parbati Pass, Kheer Ganga Trek, Kasol Malana Trek, and Sar Pass. Of these, Kheer Ganga is unique as it is the simplest one and filled with breathtaking views throughout.
I was in the company of four guys determined to leave Delhi behind for the call of nature. After a day full of leisure in Kasol, we decided to warm-up our bodies with a trek. After some research with locals, we came to know that Kheer Ganga trek need not have a guide and is a moderate one. We just took a map with us as our guide.
We started early with a hope to comeback same day, though it may not be a wise idea always. Very famous Sikh pilgrimage Manikaran is just 4 km away from Kasol and you can witness number of jeep type taxis and cars with the Sikh flags going there. From Manikaran it is another 22 km to reach to Kheer Ganga. It is a road suitable for vehicle movements up to a small village Barsheni and then you have to trek on narrow edges of the mountain.
Mystical Manikaran
While going ahead, you can't win the temptation to pass Manikaran without stopping there for few minutes if not more. Manikaran is the New Zealand of India when it comes to Hot Springs. An important centre of Sikh pilgrimage, it is said that the First Guru of Sikh Guru Nanak Dev Ji visited the place once and made rotis with the heat of Hot Spring. It is said that entire village lying over the hot bed of water. And even in harsh winters, the floor of the houses is warm. The Gurudwara and the yellow colour flags in the green valley make a great sight to the eyes.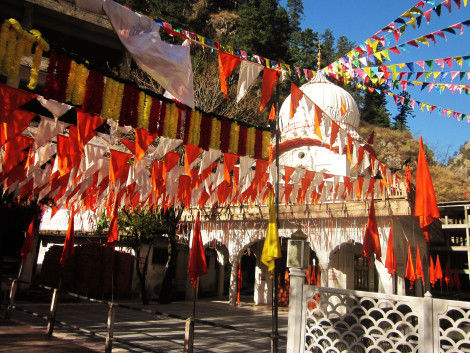 The Trek
So spending sometime in Gurudwara, we started again. Our Jeep was moving in picturesque valley parallel to Parvati almost all the times. When we reached Barsheni, wind speed increased suddenly. And we found ourselves amid a wind storm. We took shelter in a tin shade. Though it didn't last very long, but it was very forceful. From Barsheni we had to make a trail of 12-13 km to reach Kheer Ganga.
The trek starts with Parvati River Dam and after walking 1-2 km, you reach Kalga Village. Smiling faces of school going children, and the elders greeted us. The sheep flock, the rice fields and the wood houses gives you the very taste of a mountain village.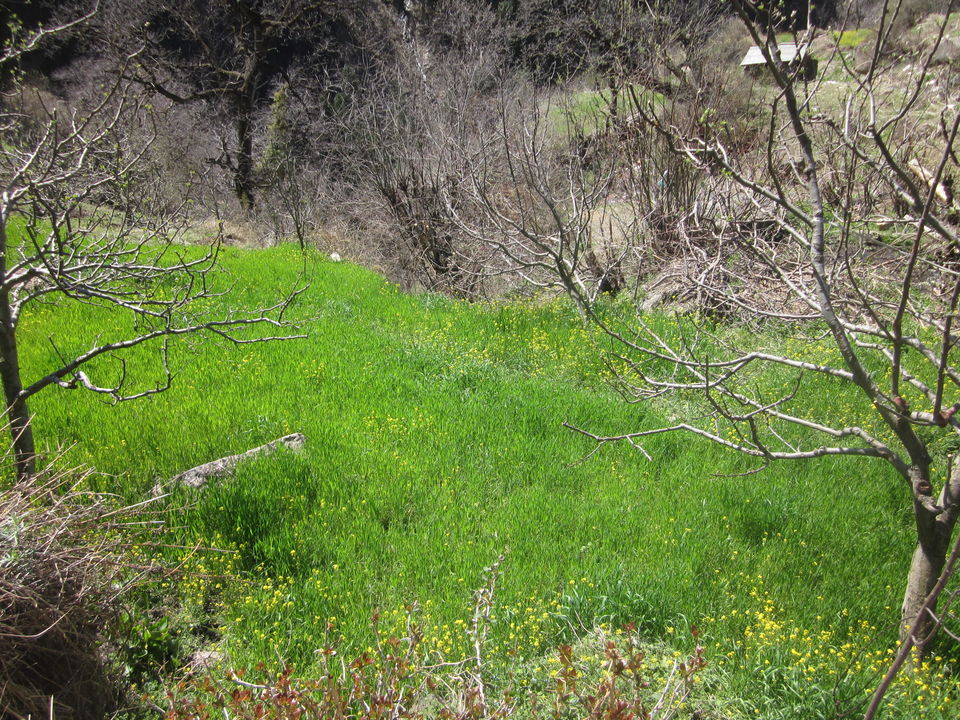 As we moved, the vegetation was changing rapidly from different varieties of trees to the big meadows to the dense forest of Deodar everywhere. Water is never a problem. Small stream of water coming from mountains refreshes you every now and then. The valley is so beautiful that you may think as you are in Rivendell (if you remember Lord of the Rings).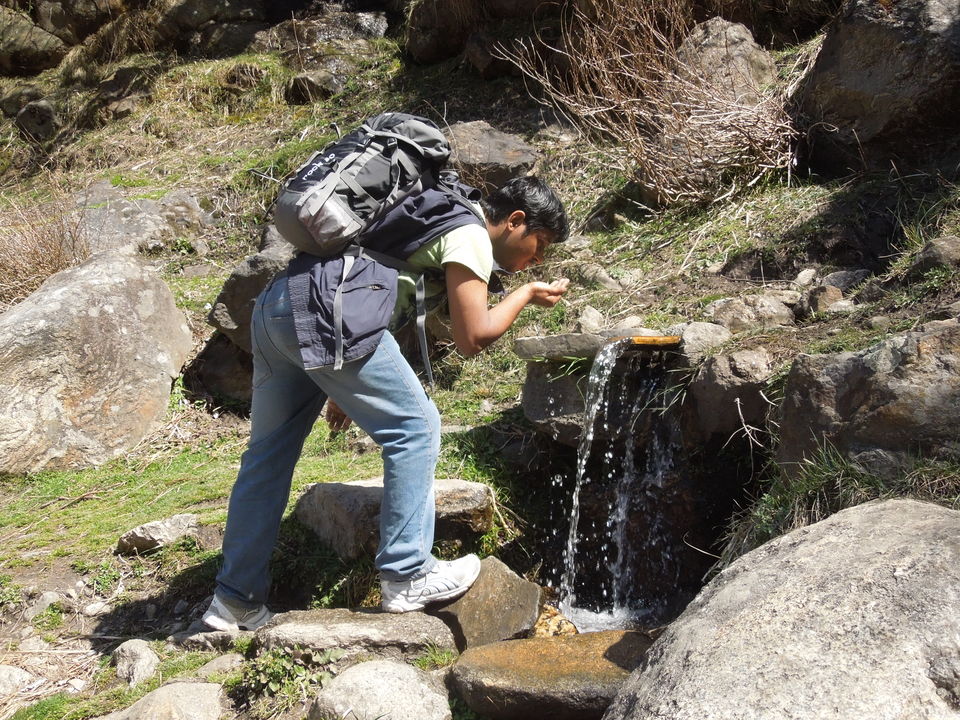 Soon after crossing Kalga, small patches of snow started to come in our way. Snow covered patches of walking strip were slippery at places, one slip will take you at least thousand feet down. As we moved up there were more and more such patches and slowly you find snow everywhere with the beautiful coniferous trees.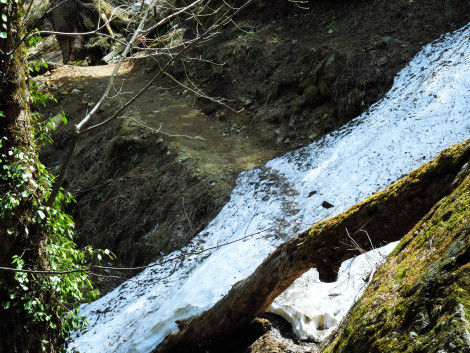 Kheer Ganga
When you reach Kheer Ganga, you know you have reached there without anybody telling you. The place literally defines its name. It was snow everywhere and surrounded from all sides by snow covered peaks only a few make-shift tents. It is said that son of Lord Shiva and Parvati-Kartika meditated here for thousands of years. Forest trails from Kheer Ganga will lead you to Mantalai Lake, the origin of Parvati River.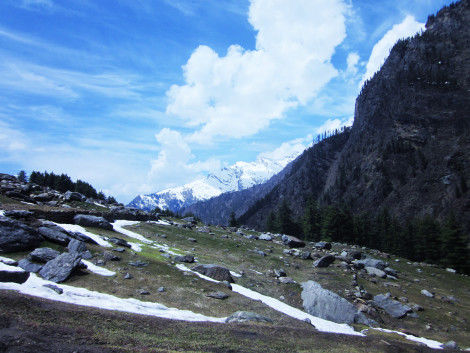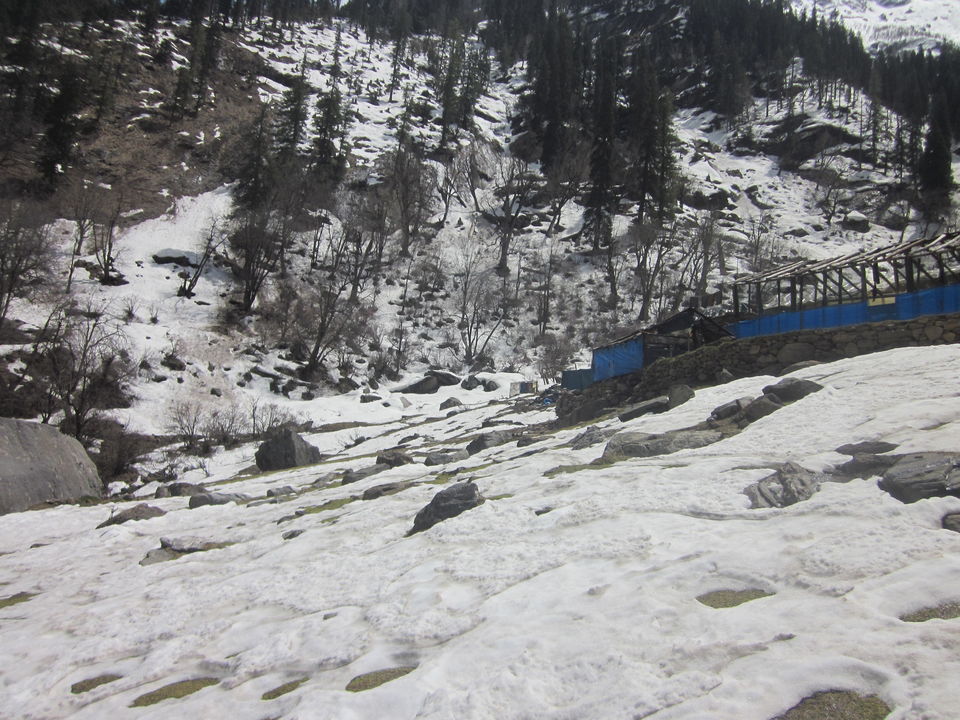 The best part of the place is the hot spring bath. After a steep ascend to the place, the bath in hot spring is the most rewarding experience. If it is not enough, the taste of Maggie or tasty aloo parathas with tea will give you the eternal joy.
As we were short of time, we started descend after spending few hours there. Taking a bath again in Manikaran hot spring and eating langar was a great experience. As we returned Kasol, the village cafes were beaming in night colours.